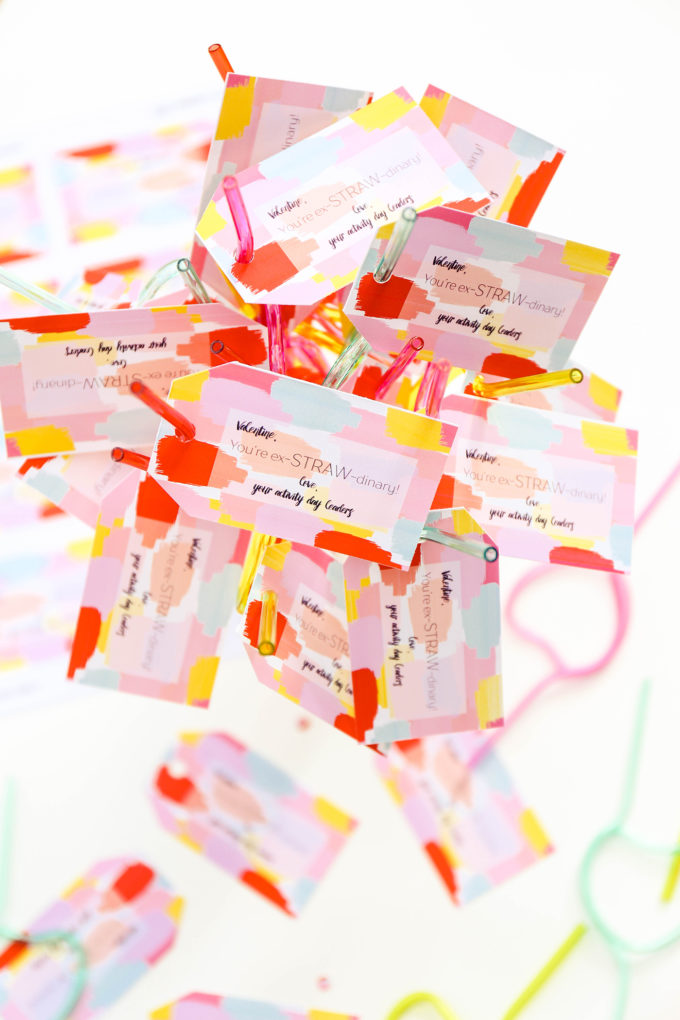 We've got just under a week left before Valentine's Day is upon us! I'm such a fan of February 14th and love celebrating it every year. We're currently plotting out mini gifts for the girls (because I can't NOT be extra), and I have been spending quite a bit of time at the Walmart and the dollar store. I found a pack of these silly straws and knew they needed to be part of some sort of Valentine surprise. I work with the young girls in our church and needed to come up with a little something to give them the other day at our Valentine's Day activity and boom! These printable valentines were born. I love how they turned out and thought I'd share the download here in case you want to take advantage and be ex-STRAW as well. Oh. The puns are strong with this one! Get the download at the bottom of the post!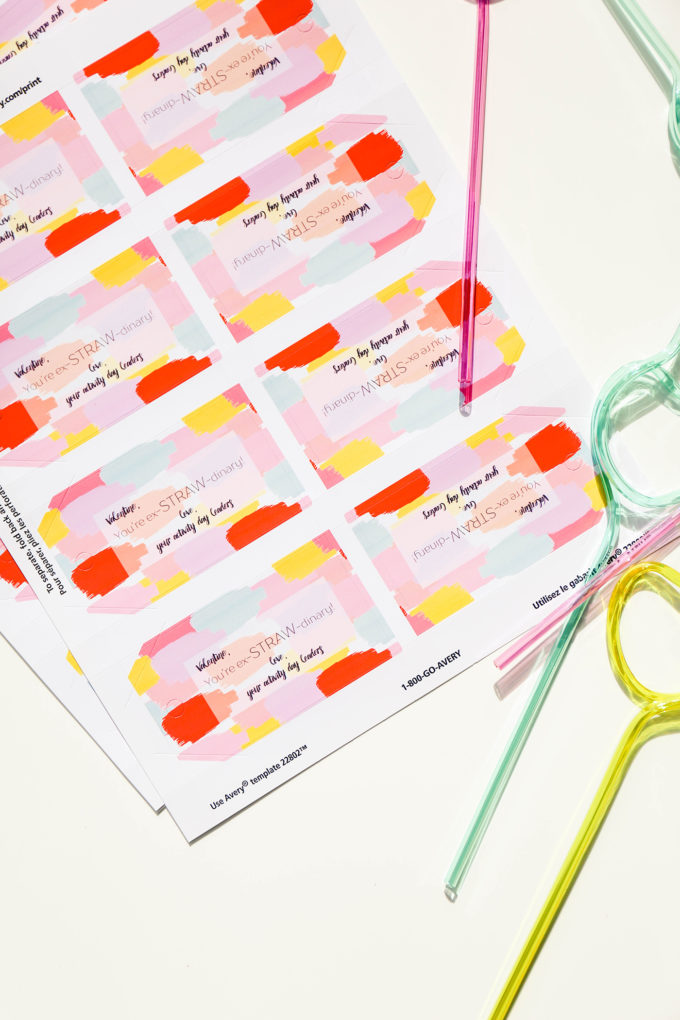 Painterly Printable Valentines
The download comes as a pdf so you can print out 8 to a page and trim them down. If you go that route, you'll want a hole punch handy so you can create a place to slip the straw through!
I'm actually a huge fan of printing things like this on Avery's printable tags because they come ready to go! There are 8 tags to a page and they're surrounded with perforated lines to easily pop out and use however you like.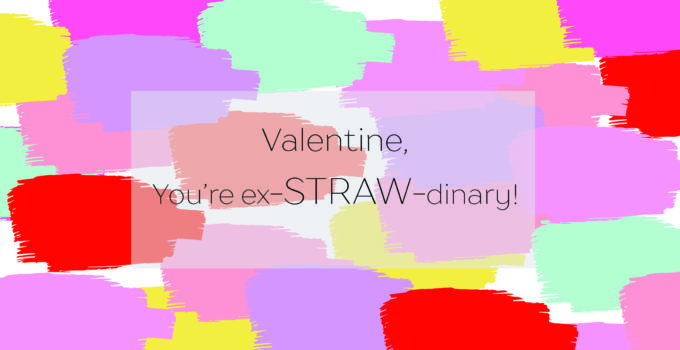 Super simple. Super sweet!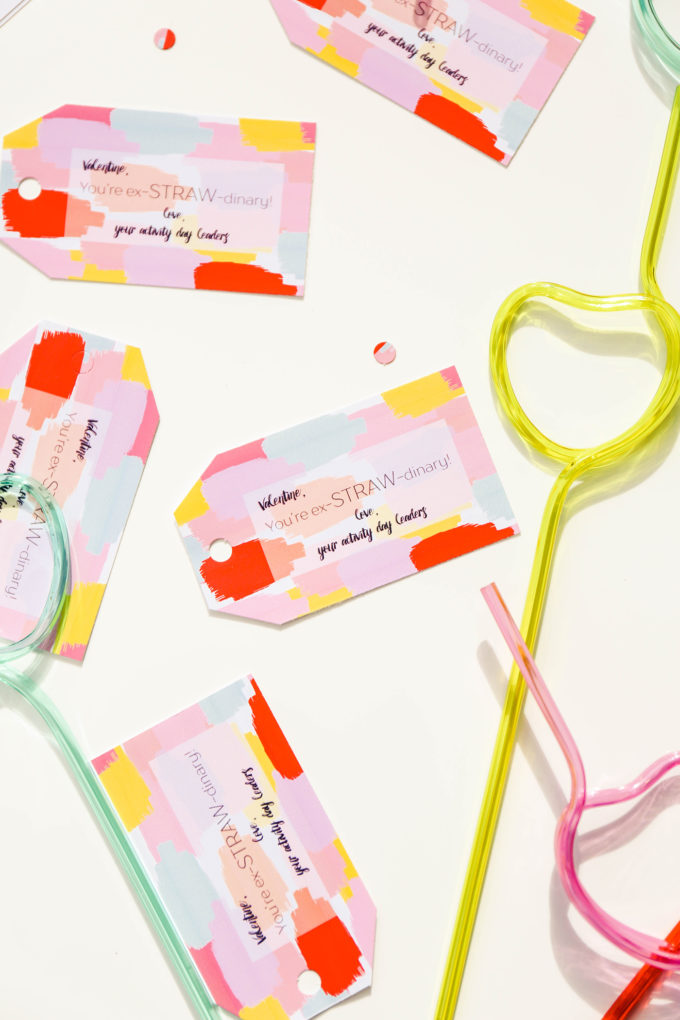 I really love the colors together, and these perfectly matched the silly straws. I bought a pack of 8 straws for $1.98 at Walmart and you just can't beat that price. Okay, maybe if they cost a penny, but still.
So I cleaned 'em out in order to supply a straw to each of my Activity Day Girls. That's what the youth program is called – Activity Days. Hence, my nickname as an Activity Day Leader. 🙂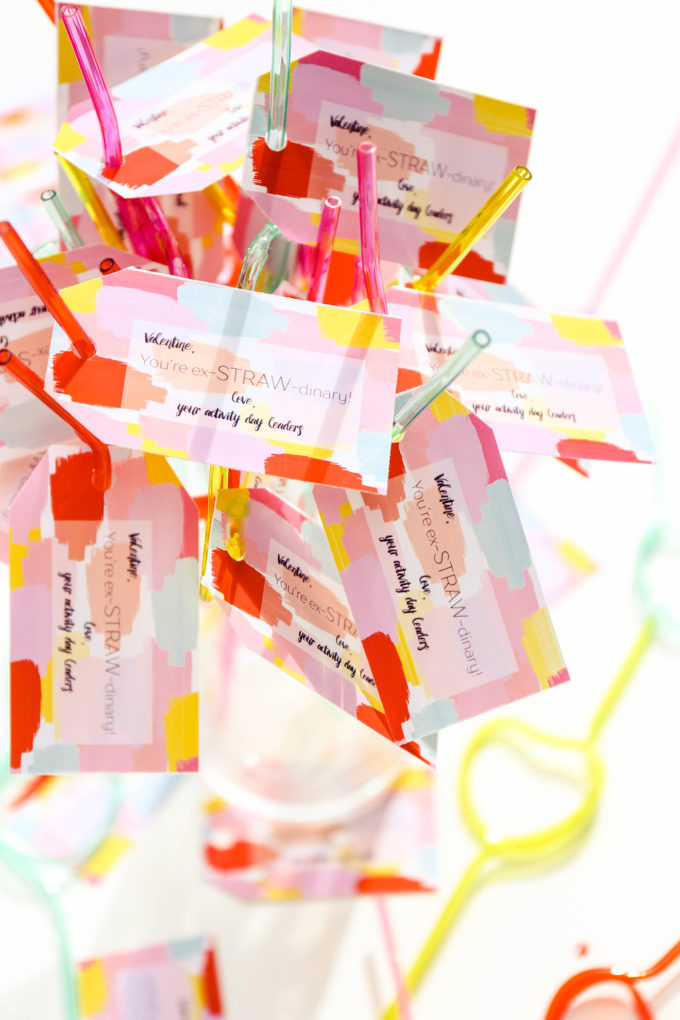 Who doesn't want a bouquet of colorful straws? Show them to me.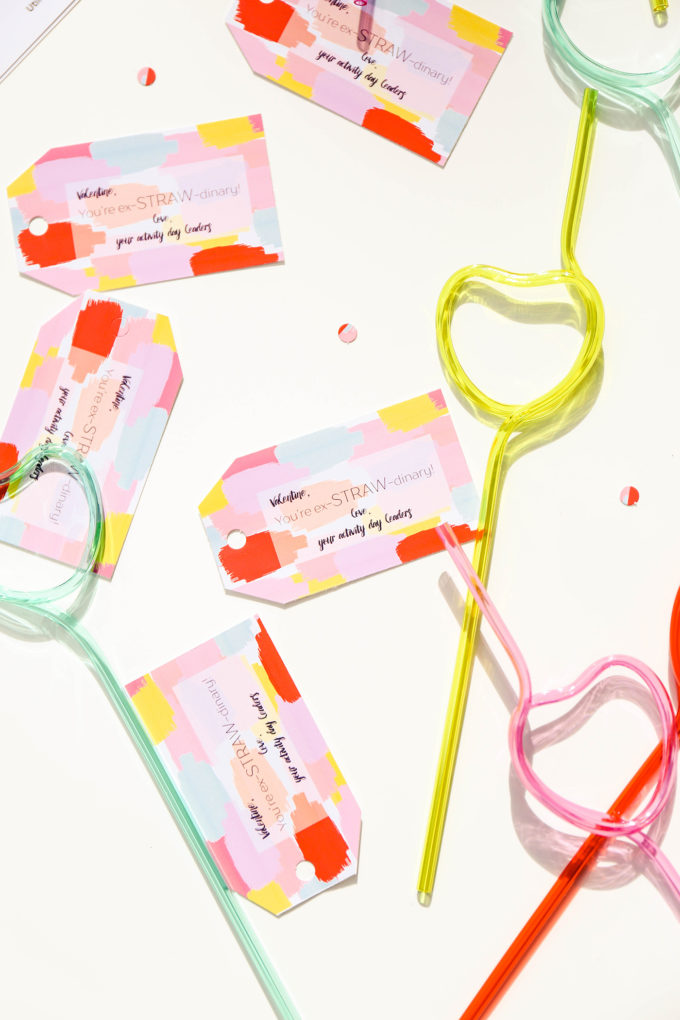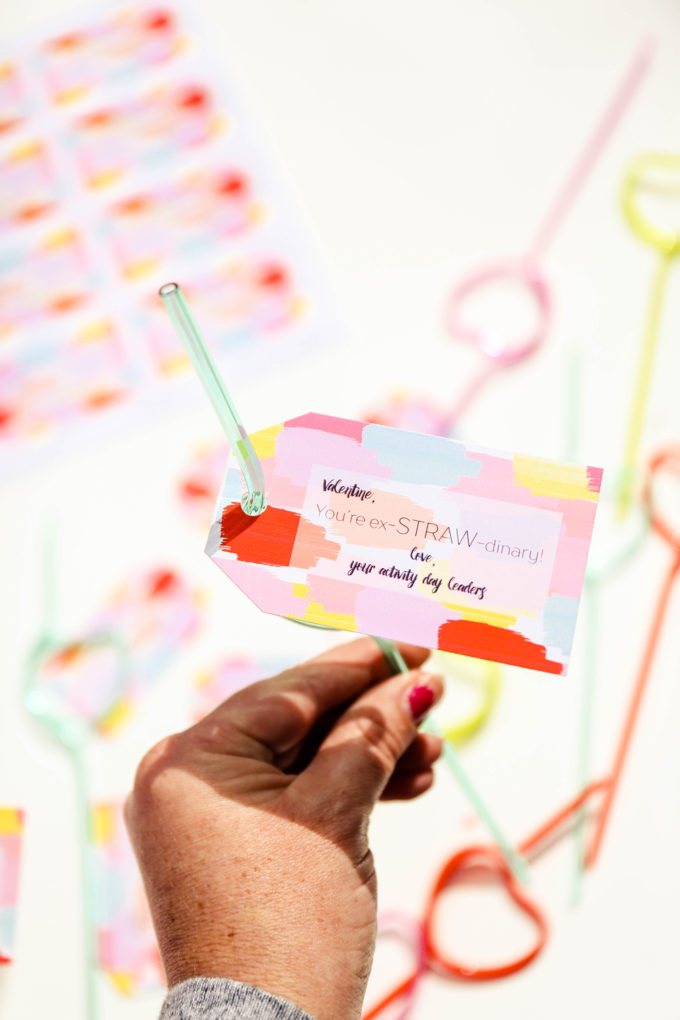 To download these printable valentines, simply click the link above. The design is a pdf with 8 printable valentines included. Simply print out on a sheet of card stock, or you can use Avery's printable tags to print them out on pre-made blank tags that pop out and fit perfectly. Happy Valentine's Day indeed!
Check out some of our past printables right here!  I'm really partial to these printable valentines for your coworkers, and these h'EYE there printable valentines from a few years ago! Or try these gum ball valentines! There's a ton of downloads waiting for ya! **Please remember that this download was designed for non-commercial use and may not be redistributed or sold in any way. So happy if you share it, but please link to the original post. Thanks mucho!**
concept & photography \\ PROPER