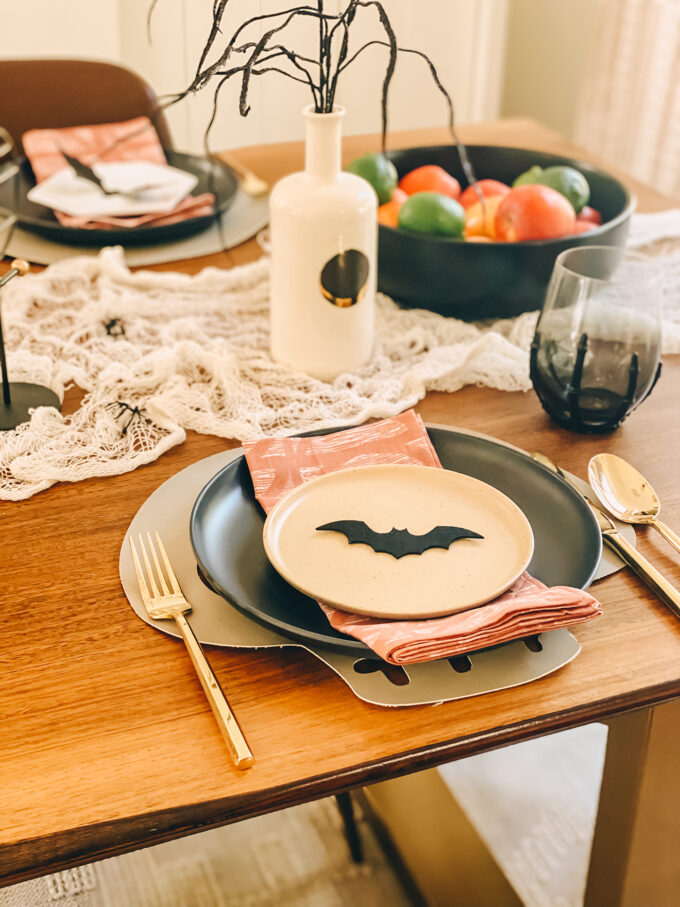 Sometimes my fave ideas come at the most random of times. I was driving Vita to soccer the other day and thinking about how I would set up our table for our annual Halloween dinner. I kept picturing a gray skull placemat and knew I had some random gray fabric at home that I needed to use up. It's this old kind of PVC upholstery vinyl that looks like upholstery leather. It's thin and perfect for this kind of project! So soccer ended and I ran home to get straight to work. The skull placemats turned out SO cute and I thought I'd share here in case y'all wanted to cut your own for Halloween this year! I used my Cricut Maker 3 for this project. A cutting machine isn't necessary as you could simply print, trace, and cut out with a utility blade, but a cutting machine will crank these out with ease! Read on: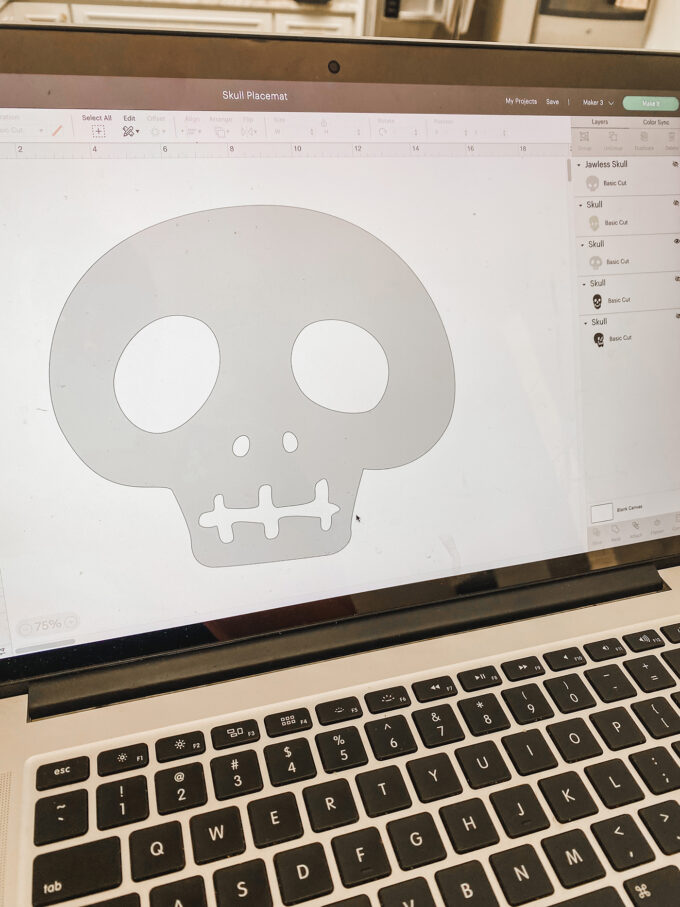 I was just going to use the skull that I designed for Vita's birthday invite last year, but decided to quickly peruse the image library in Cricut Design Space and found a whole collection of skulls that I want to use for a million things now. But I landed on the skull design above because it was an easy cut and a large enough shape to use as a placemat. They're sized to about 13″ wide. I hit "Make It" and loaded my vinyl onto a strong grip mat to secure the fabric in place.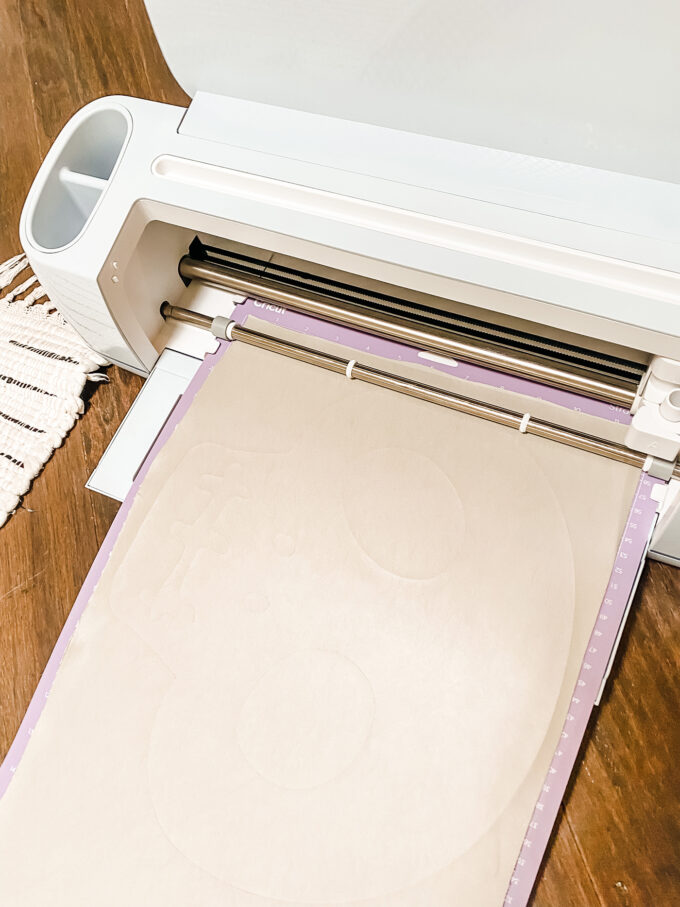 My Maker 3 cut them super fast, but you could cut these with any of the Cricut Explore/Air/Maker machines. I used the fine point blade and just did 3 cut passes total to make sure I was able to easily peel them away from the mat without any fabric snags.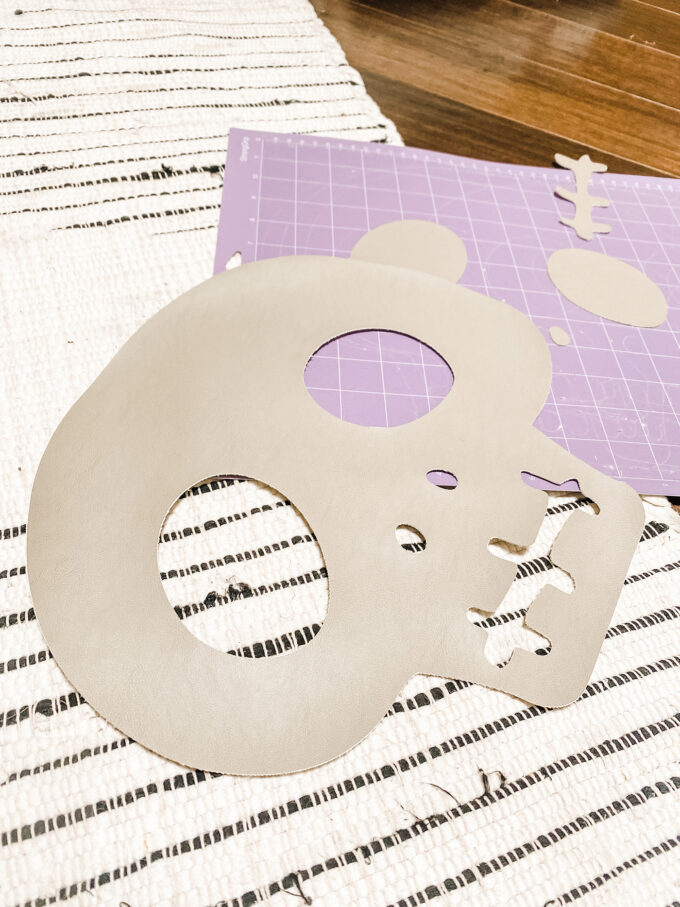 Cute, no? After they're cut, simply peel them off the mat. If there is anything still attached that shouldn't be, you could use scissors to finish the cut. There is some slight fraying to the edges in some places and I feel like it only adds to the spooky factor. I'm obsessed.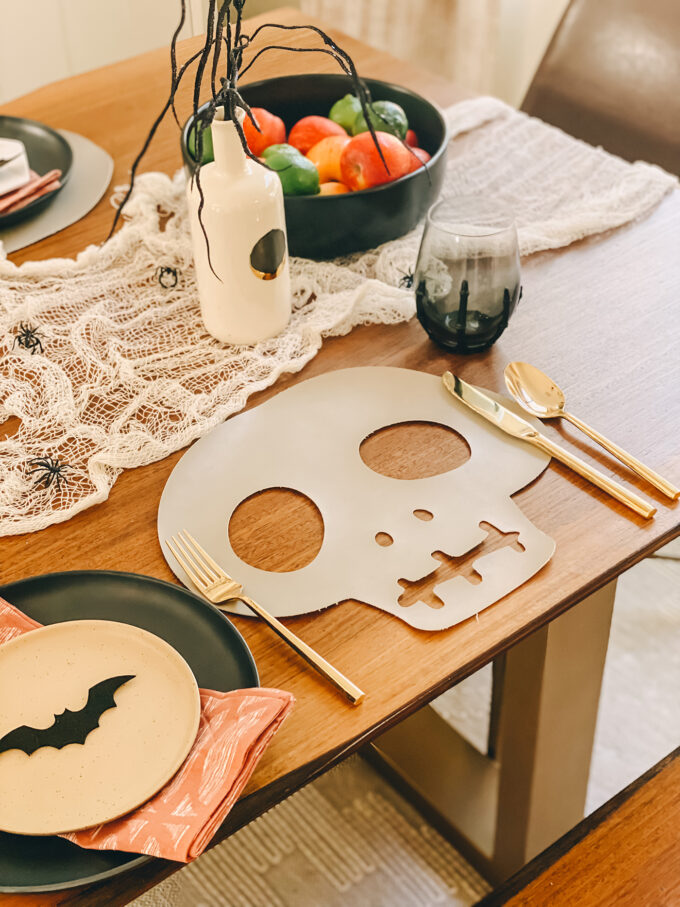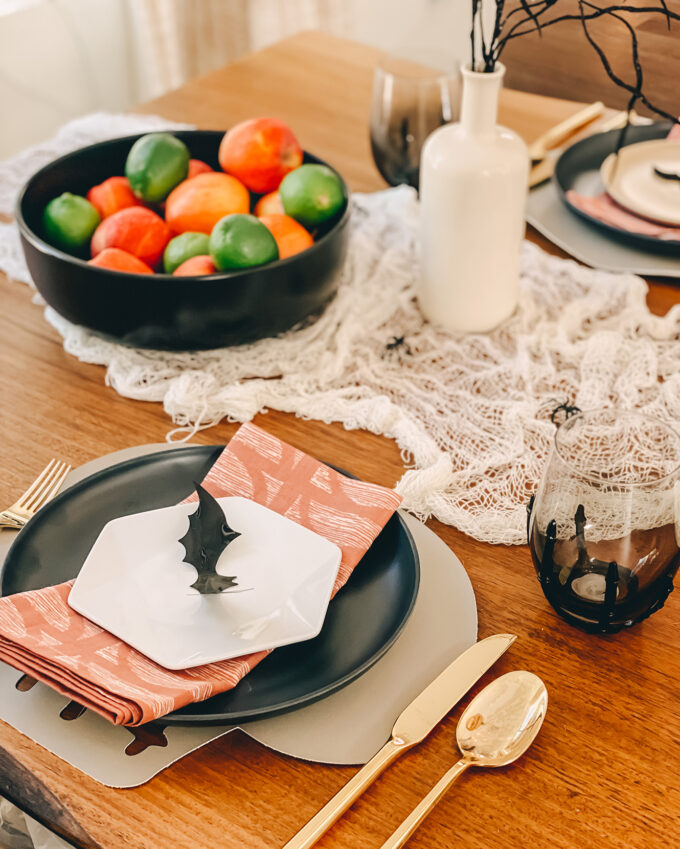 Place the skull placemats on your table and top with the rest of your place setting. And then just have a fancy dinner every night for the rest of October. As one should.
These were crazy simple to make and I feel like I want to have a big ol' dinner party now. Who's coming over!?
To make these exact skulls, click this link to pull up the project in Cricut Design Space!