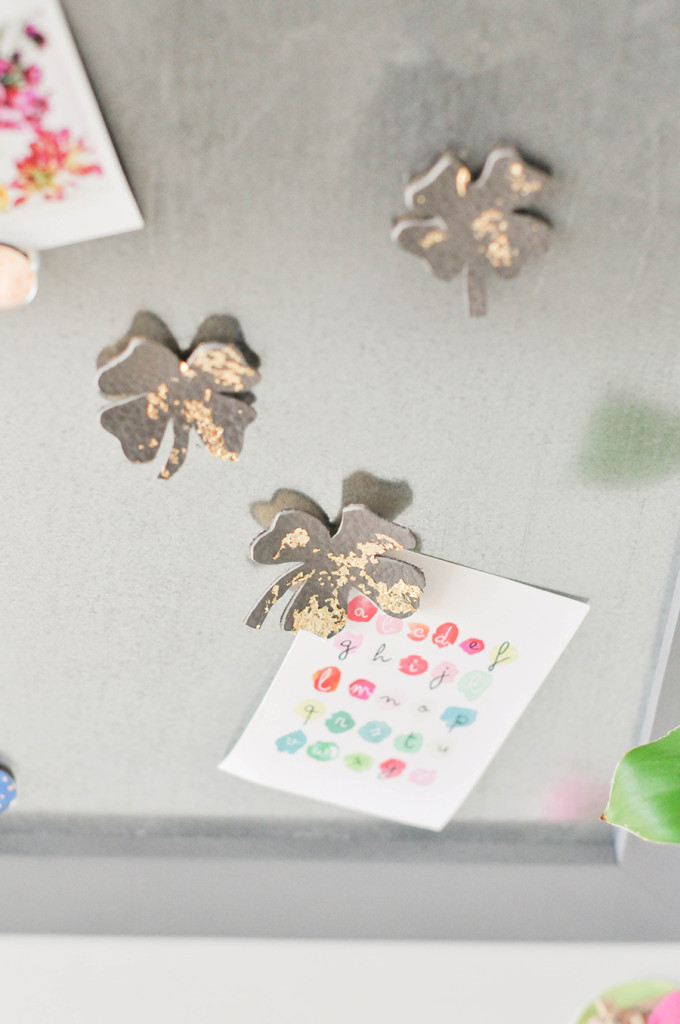 This DIY post was originally posted a few years ago, but leather is so hot right now. 😉 We're gonna run with our leather obsession these days. I love the color green and I love St. Patrick's Day. But I sometimes don't love the tacky decor. Don't get me wrong! I will go to the grave loving mylar, but there's a time and a place for a mylar shamrock! So! Let's honor March 17th with these DIY Lucky Leather Magnets, mmmmkay!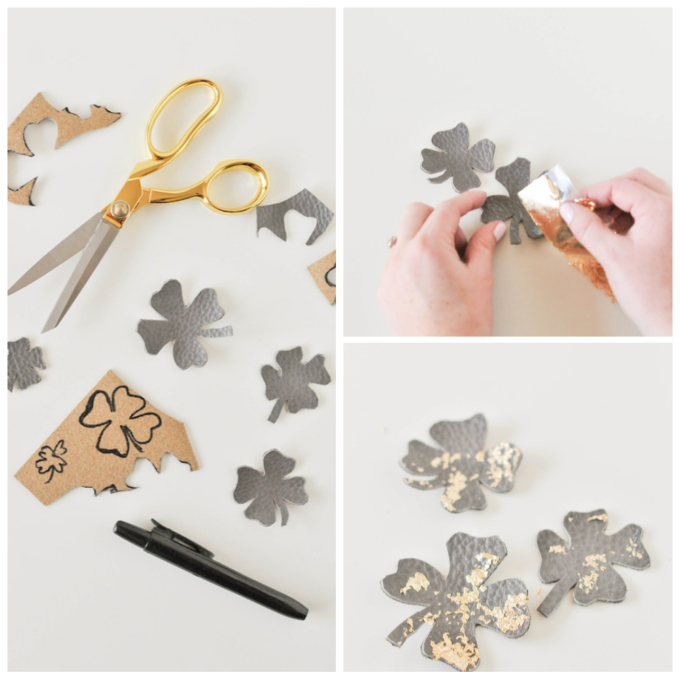 DIY Lucky Leather Magnets
Materials needed:
leather (real or faux!)
permanent marker
scissors
gold leaf sheets with adhesive
stick-on round magnets
STEP 1|
This really is just the easiest! I free-handed my four-leaf clover, but if you're stuck, simply find an image online and copy as best you can! Draw the clover on the back of the leather and cut out carefully.
|STEP 2|
Paint a little adhesive on the front of each clover and wait a few minutes for it to become tacky. Once it's ready, press the gold leaf sheet onto the clover until all the adhesive is covered! Brush away any flakes and you're almost done!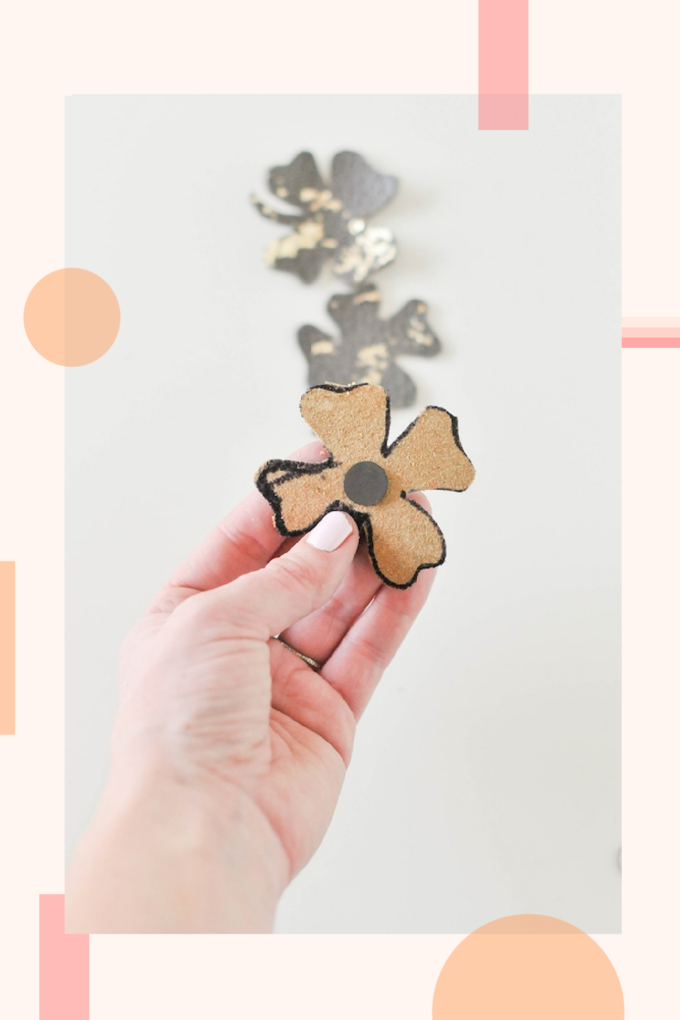 |STEP 3|
Next, it's time to make them into magnets! You guessed it. You simply add a round stick-on magnet to the back of each clover. And you're all set! If you want the magnet to be a little sturdier, you can absolutely hot glue it in place. But I'm too lazy to do that! 😉
|STEP 4|
Now, place these babies all over your house and feel lucky every time you see one!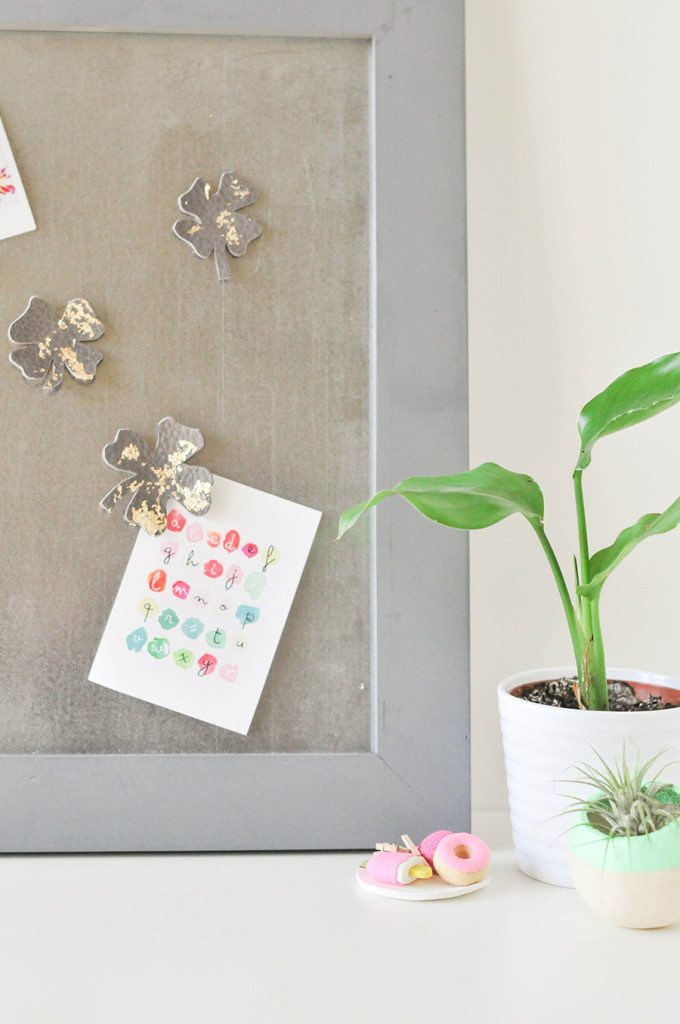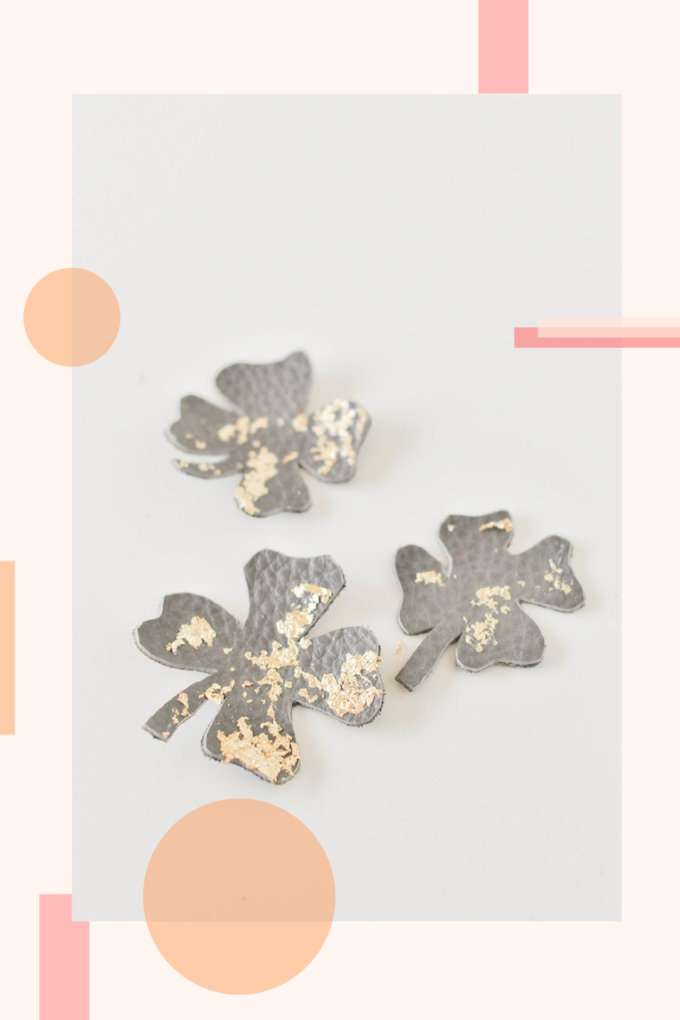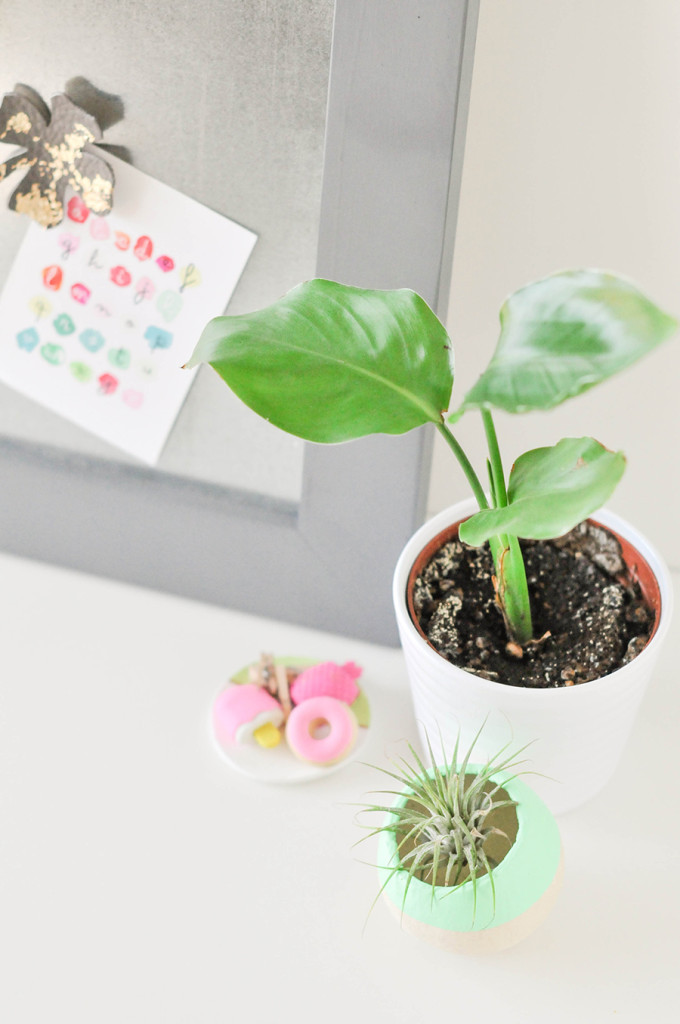 I shared the how-to for these bad boys over on Lark + Linen a while back while my gal, Jacquelyn, traveled around Thailand! They're my fave thing to make every March!
And if you're up for more leather-y projects, click here!
Looking for more magnet ideas? Hello DIY Air Plant Magnets!
photography & styling \\ Lexy Ward | Proper