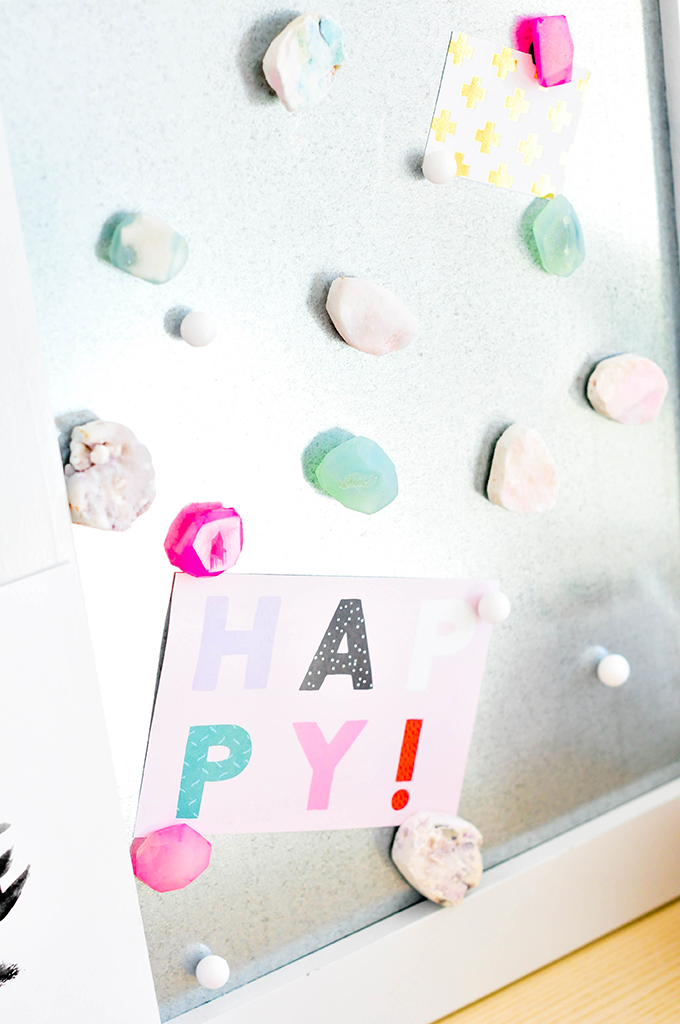 There have been a few perks to living in Tucson that have nothing to do with the warm weather. One of those perks happens to be the World Gem Show! Apparently, it's a super big deal and jewelers and dealers travel from all over and come into my town and buy and trade. And luckily, gems, geodes, and agate are having a moment so this was a dream for me to check out with a friend a few weeks ago. So we went, we perused, we ate, we came home, and then we fawned over the spoils. I collected quite a few loose gems & rocks and thought they were perfect to make some DIY gem magnets! They take SECONDS to make. I'm not joking. This isn't even a DIY project as much as it is a DIY appetizer.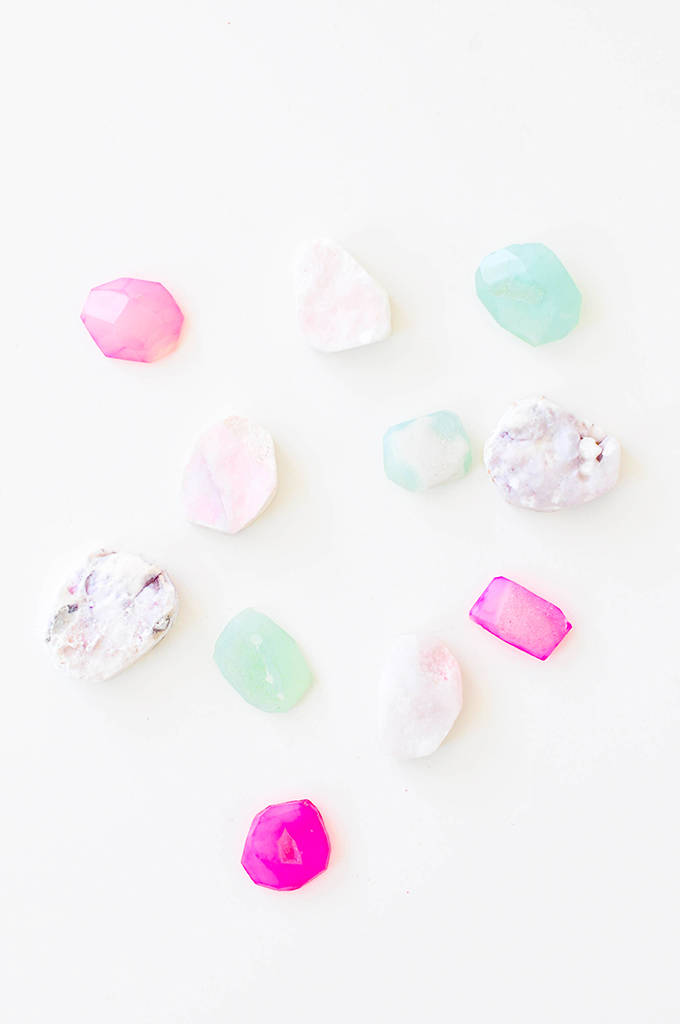 Materials needed to make your own DIY gem magnets
assorted mini gems (found in Tucson or at your local craft store)

stick-on magnets
hot glue gun (optional)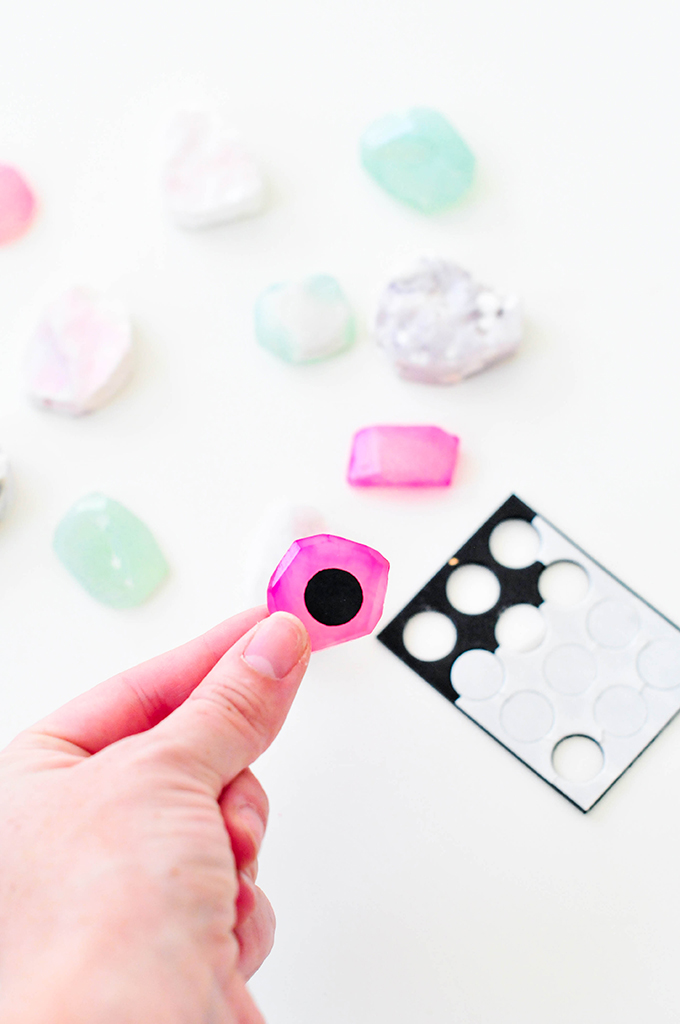 To make these, simply peel away a magnet and it's adhesive backing and stick on the back of each gem. For gems with uneven surfaces, a hot glue gun is the perfect tool for attaching the magnet.

Be sure to press the magnets firmly onto the gems so they can hold.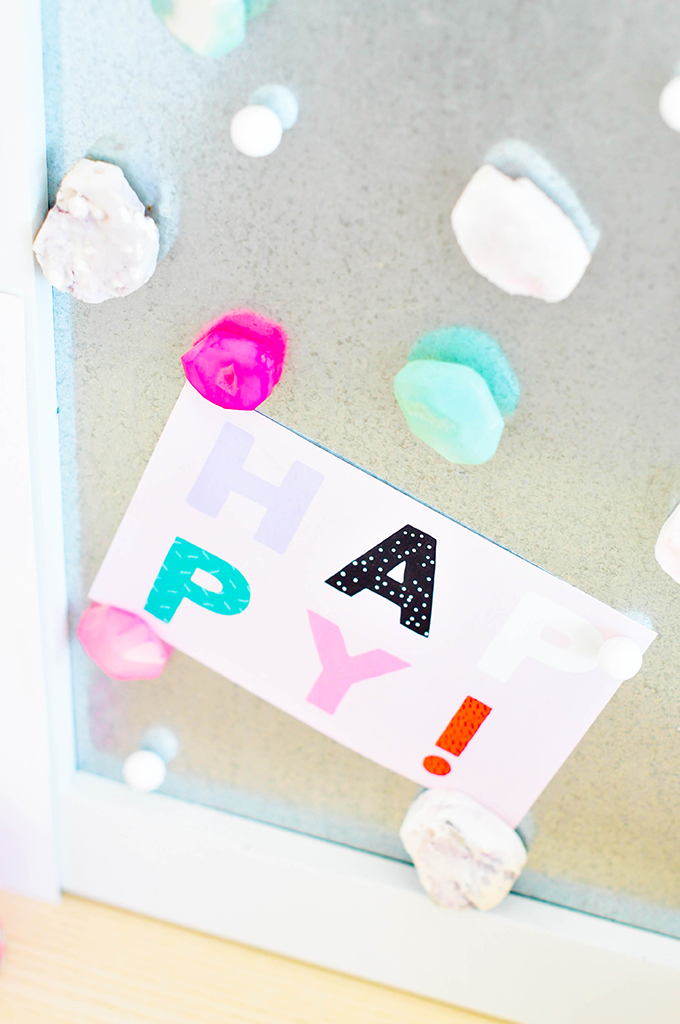 And then place them on your fridge or your inspiration board!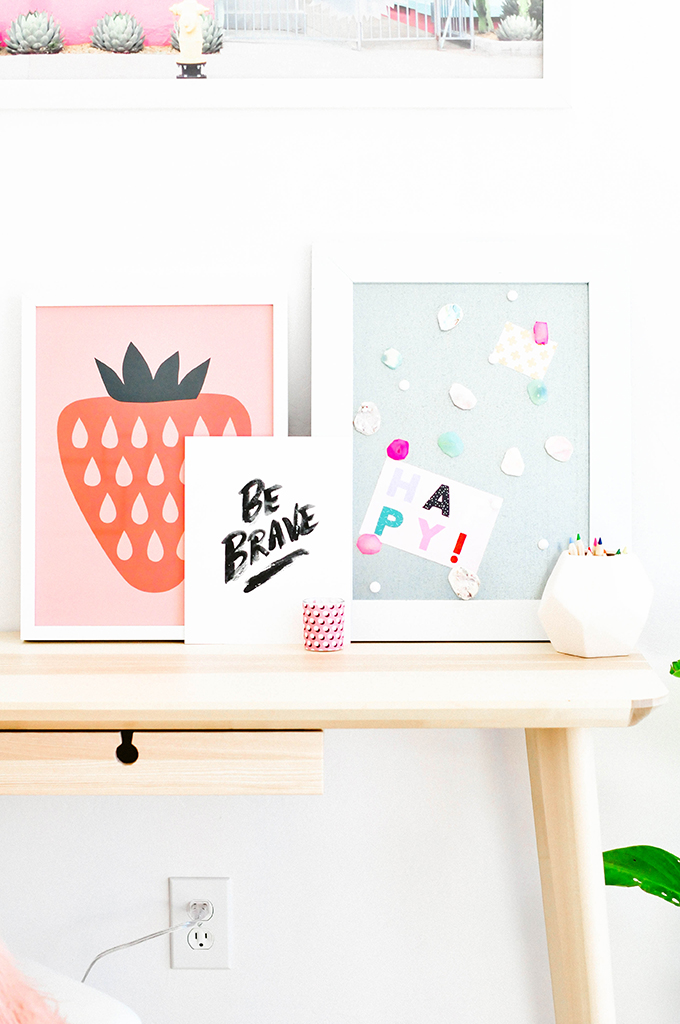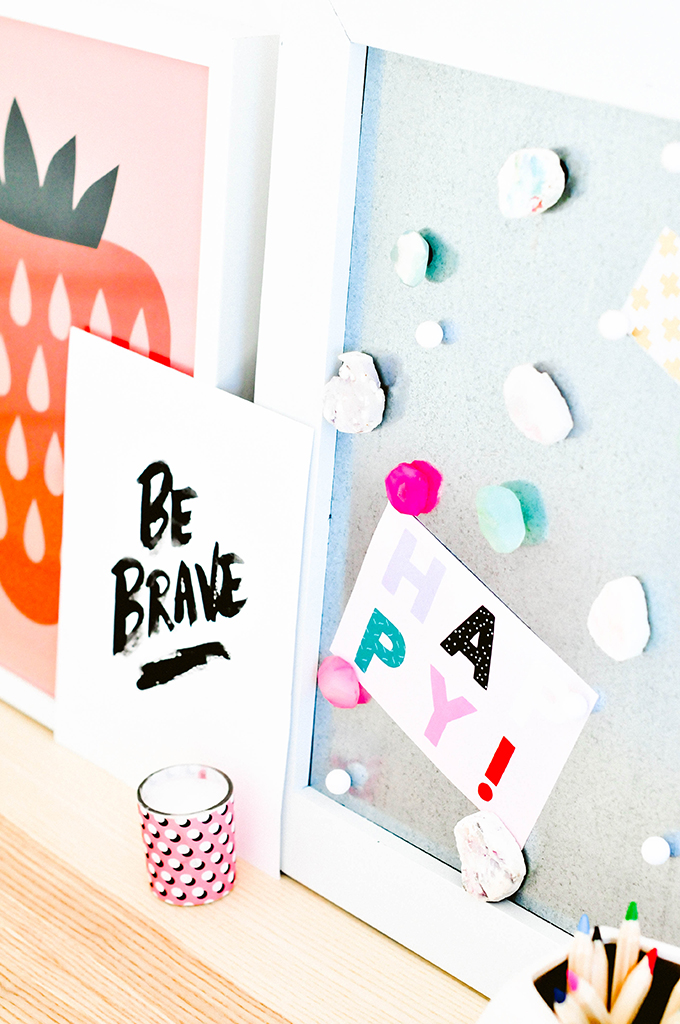 Vita had a blast making a small gem magnet collection. That girl is interested in decorating. I'm so proud.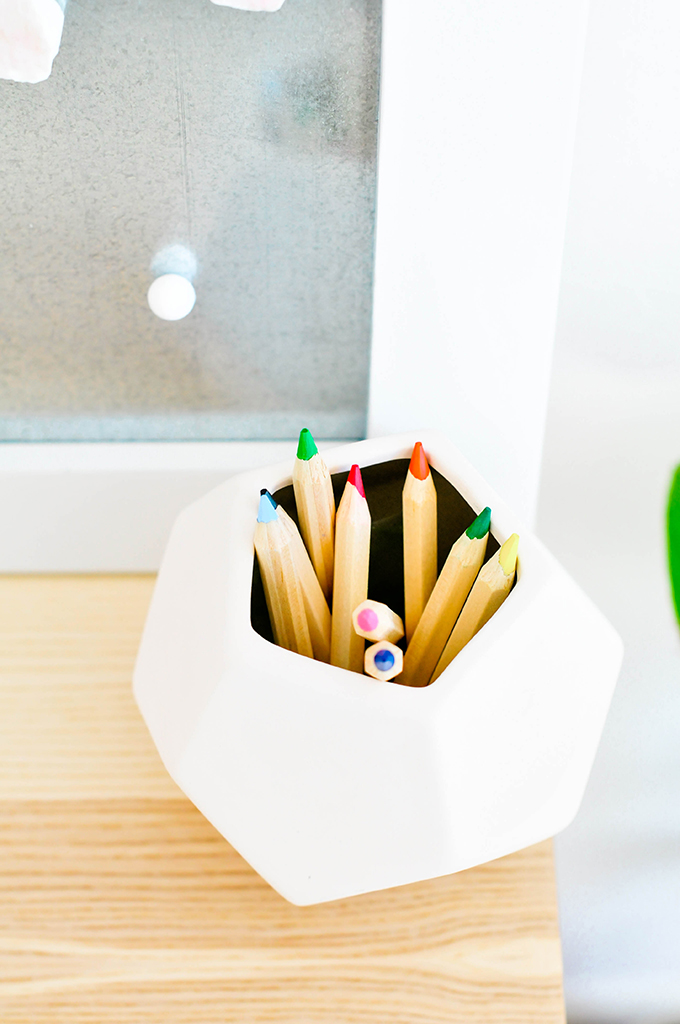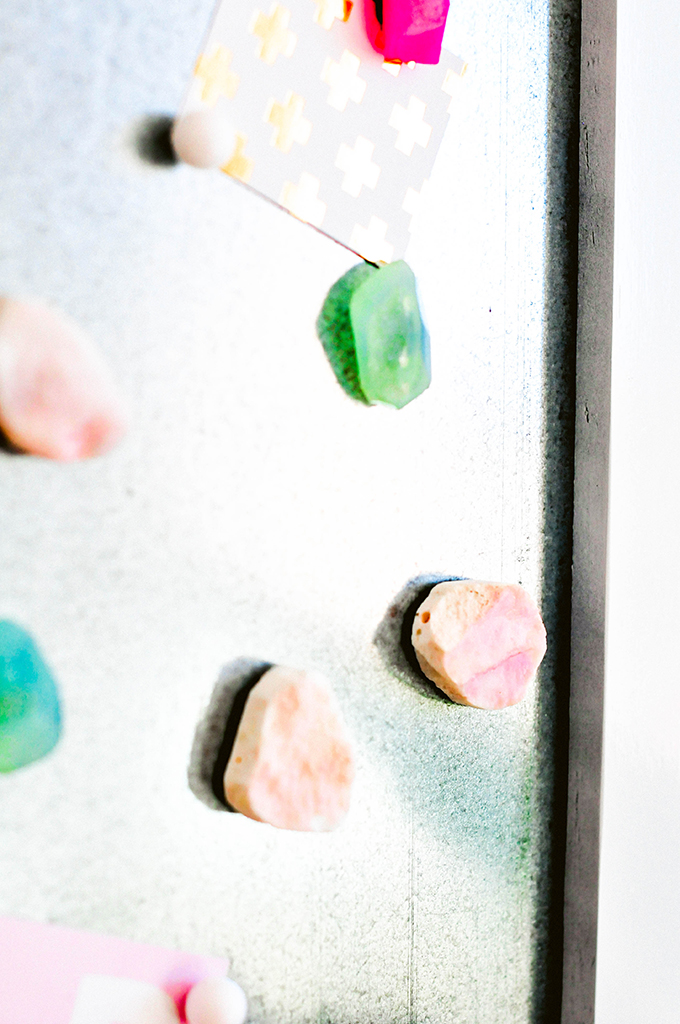 For gems that a bit larger than the size of a quarter, I would recommend placing two magnets on the back for extra support.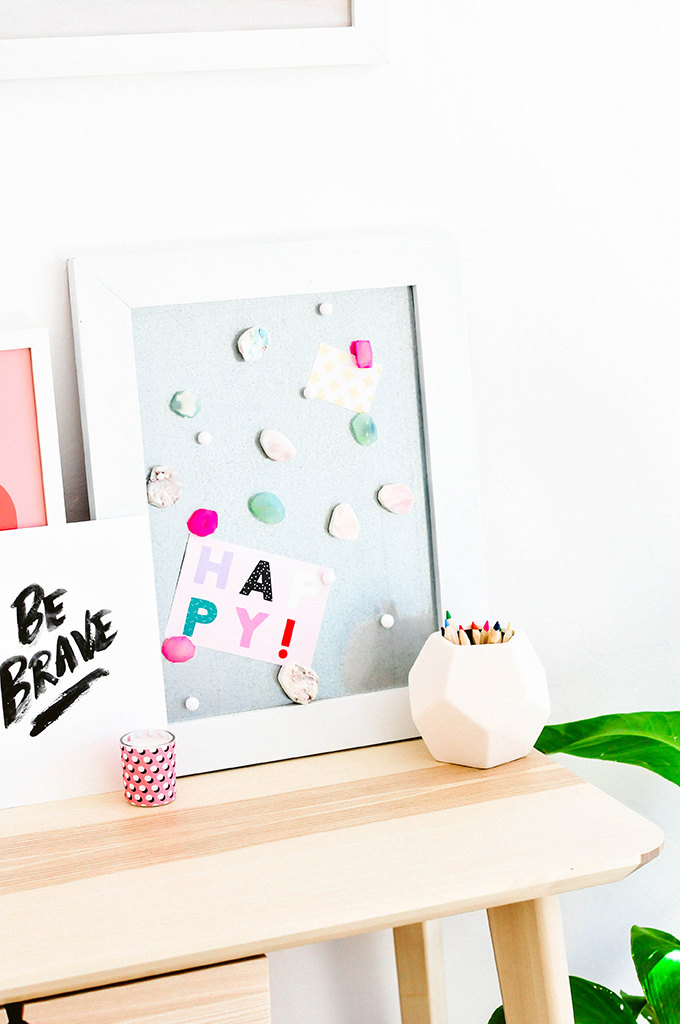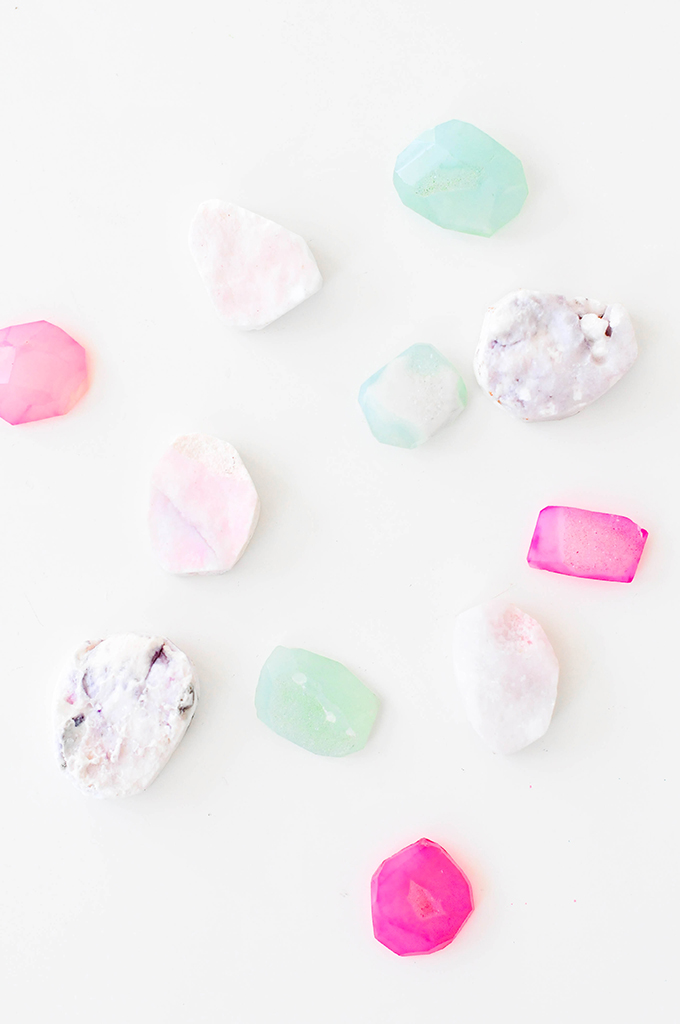 This doesn't even scratch the surface with the amount of goods I returned from the gem show with. Tucson, I like you!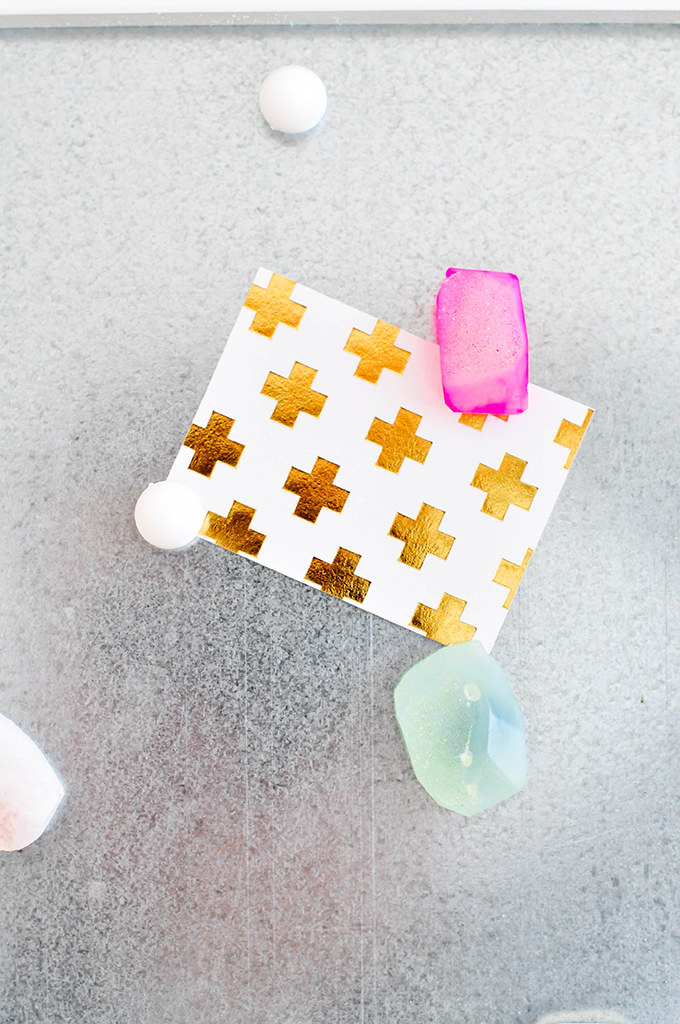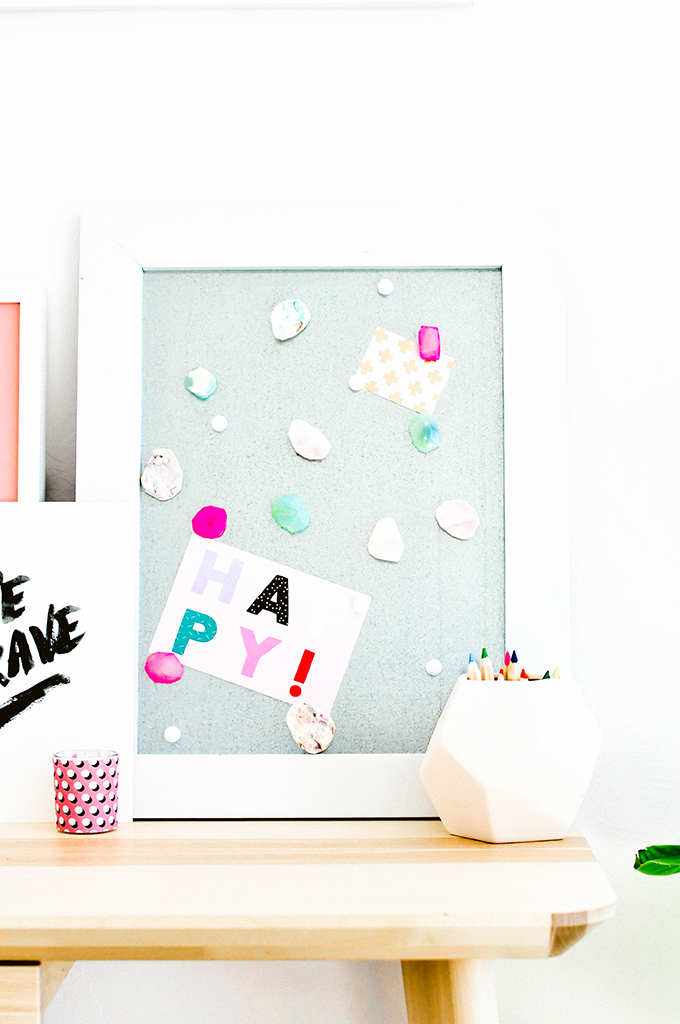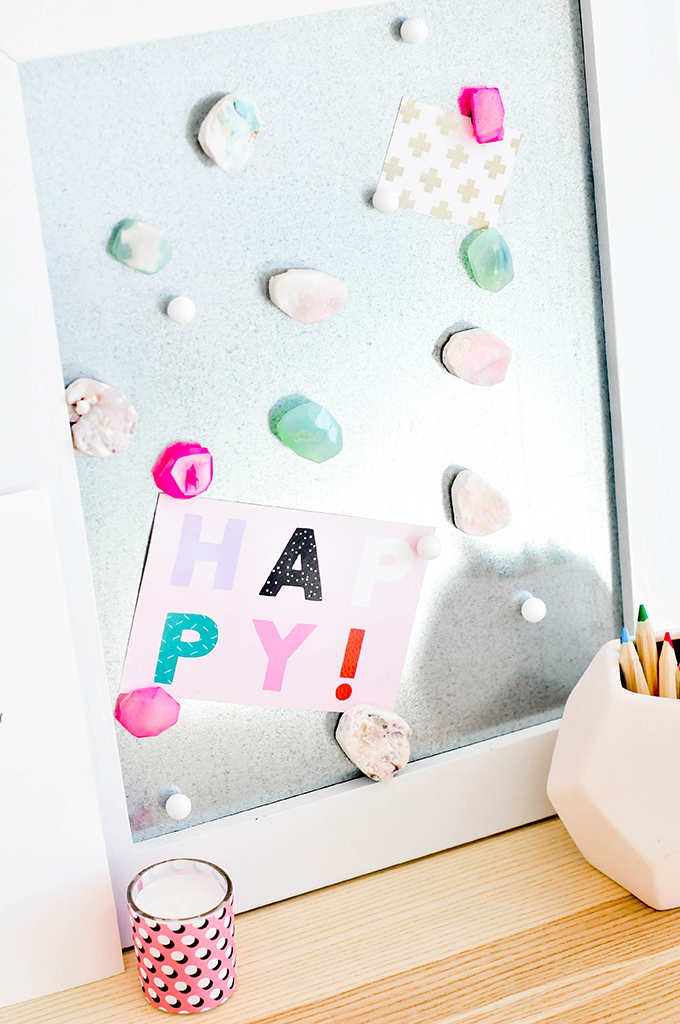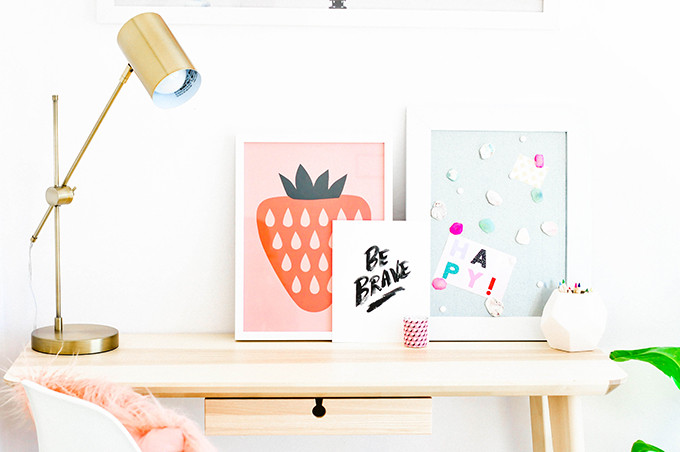 And there you have it! This is quite possibly the easiest, fastest, and gemmiest DIY project we've shared! If you're lacking in the gem collection department, I can help with that. 😉
See more easy DIY projects right here!
concept, styling, & photography \\ Lexy Ward