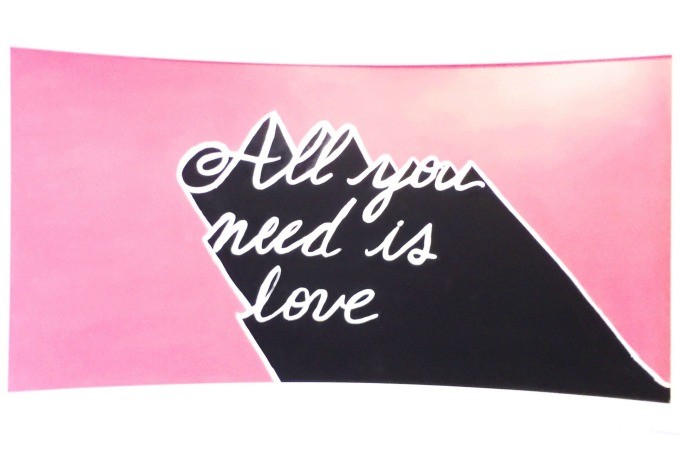 Hi! Can you believe it's the weekend already? To be honest, Tuesday, Wednesday, and Thursday are usually just a blur. I pay them 1/4th the attention I pay the other days of the week. And with good reason! We have so much to catch up on this weekend and I can't wait to share some sneak peeks! We've been working hard on a room makeover up in here and I'll be sharing a few shots on Instagram while we wrap things up before the big reveal! So keep up with us over there. Because there's some amazing art we're sharing and it's fantastic and you're fantastic and Fridays are fantastic so it just fits, ya know??? Whatever you're doing this weekend, have fun, be safe, and eat sugar! Before I sign out, some links for the weekenders out there!
The look of gorgeous glazed pots without actually using a kiln!
I love this $5 thrift find that turned into a glam record play holder! Like, teach me the ways of the thrift.
I've usually been about store-bought body care, but this natural body butter recipe has me reconsidering that!
Love this chalkboard AND pin board combined!
DIY fruit-infused sugars to make everything sweeter. Choose from pineapple, mango, coconut, or strawberry!
A quick tutorial for a large watercolor painting. Everyone should check.
My favorite DIY project of the week – Faux Terrazzo Tile!!!!!
Gorgeous leather decanter labels!
Wooden coasters made and used in under an hour! It's possible!
I can think of ten places I need one of these DIY concrete planter + stands!
I absolutely love Chelsea's floral painted sunglasses and want to make a pair for me and Vita!
**happy weekend**
photography \\ Lexy Ward @theproperblog on Instagram
Liked this? Check these out!