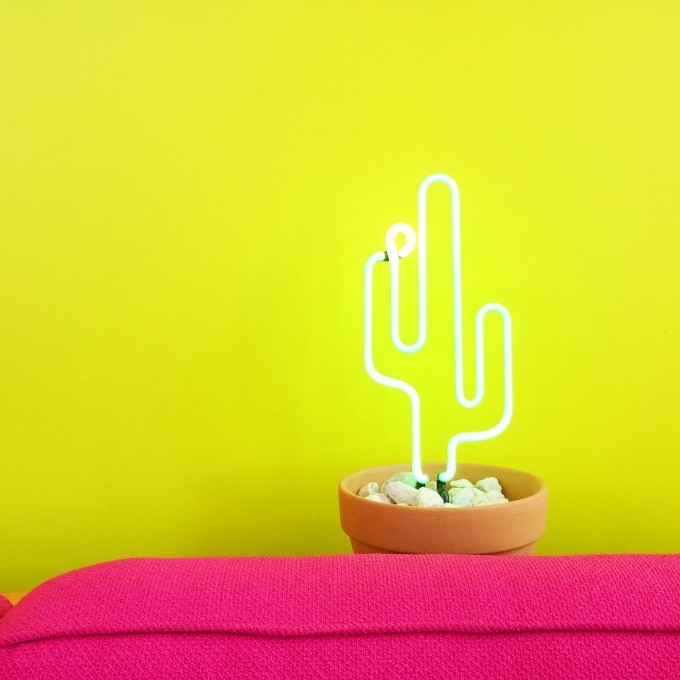 Another day. Another dollar. These Fridays keep piling up, guys. Are you ready for the weekend? The weekends in January & February are so great. I love the Super Bowl. I love the Oscars. It's just gonna be great. I've got some family in town this weekend so I foresee a lot of trips to Chuck E. Cheese with Vita. She rules the roost, you know. Before I go, some links for you weekenders!
These clay cacti BELONG in my home!
Ever been geode hunting? It's a lot of work! This DIY faux version will save you a trip to the desert!
These colorblocked horseshoes are quickly becoming my favorite lawn game idea.
A DIY woven wall hanging without all the fuss? Yes, please!
I would make these envelope liners and then not give them away because they're too pretty!
Potted succulent magnets!!!!! And airplant magnets, too!
Is anyone going to Australia? Can you sneak me in your pack so I can snag this General Eclectic bedding???? They always have the good stuff in the land down under.
I just want to live in these chairs. In this room.
And let's talk about this pastel kitchen!
Get ready for a bajillion mug cakes. Starting with this white chocolate & pistachio version! I'm obsessed.
**happy weekend**
Liked this? Check these out!