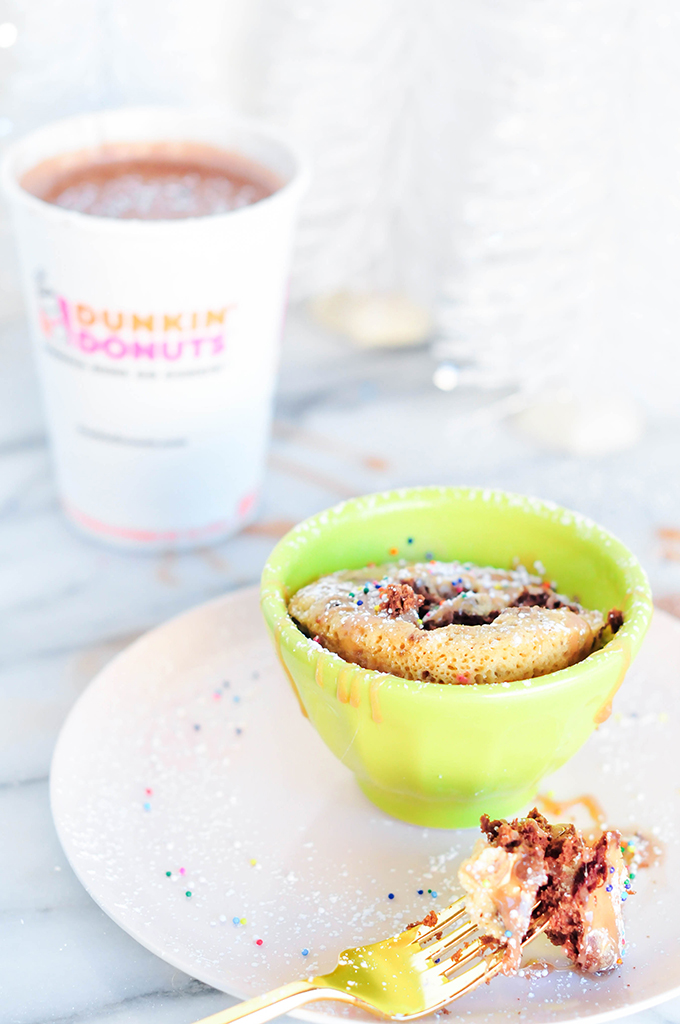 I have a confession. It's a serious one. I've noticed that a majority of my emotional stability is based on when I last ate dessert. I mean, aren't we all a bit like that? It's a fact that I'm happiest when I have some sort of sweet treat in my hands. And during the winter, I'm all about the hot chocolate. It's National Hot Chocolate Day on January 31st (get the emojis ready!) and to help you incorporate hot chocolate in all food groups, I've partnered with Dunkin' Donuts and created this marble cake recipe topped with a gooey and sweet icing made from DD hot chocolate! I know. Pick your jaw up off the flo'. Let's do this.
Make Your Own Black & White Marble Mini Cakes
1 Tbsp unsalted butter

1/2 bar of chocolate (1 oz)
1 egg
1 Tbsp cream
1 Tbsp vanilla
2 Tbsp sugar
5 Tbsp all purpose flour
1/2 tsp baking powder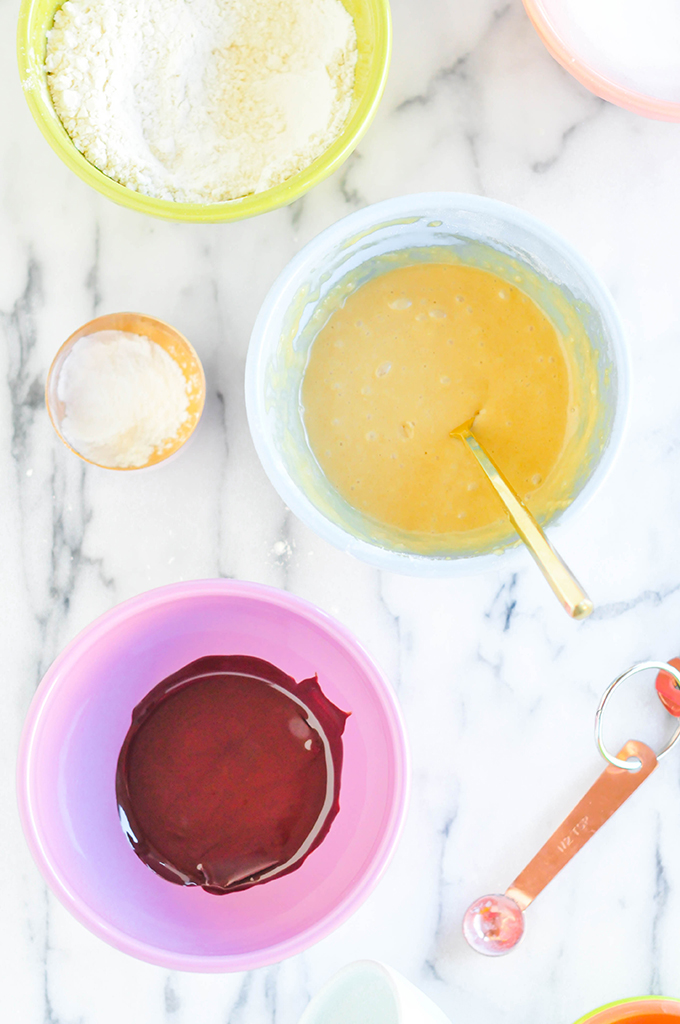 In a small bowl, melt the butter in the microwave for 30 seconds. Stir with a spoon to melt completely. One at a time, add the egg, cream, vanilla, sugar, flour, and baking powder.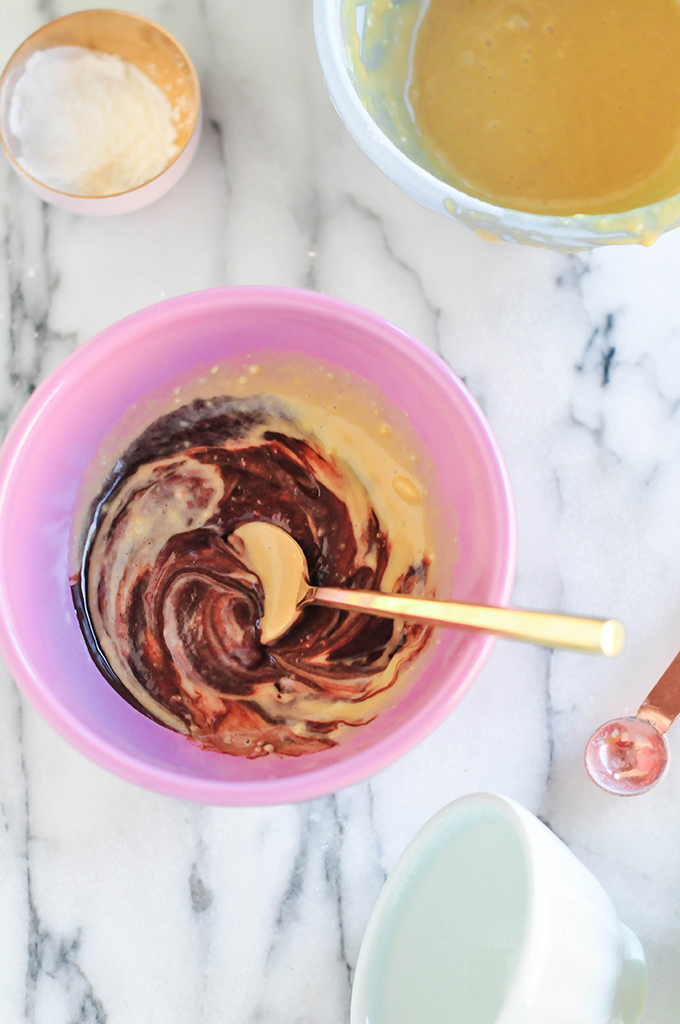 In a separate small bowl, melt the chocolate in the microwave for 30 seconds. Take half of the butter/flour mixture and combine it with the chocolate. Stir, stir, stir!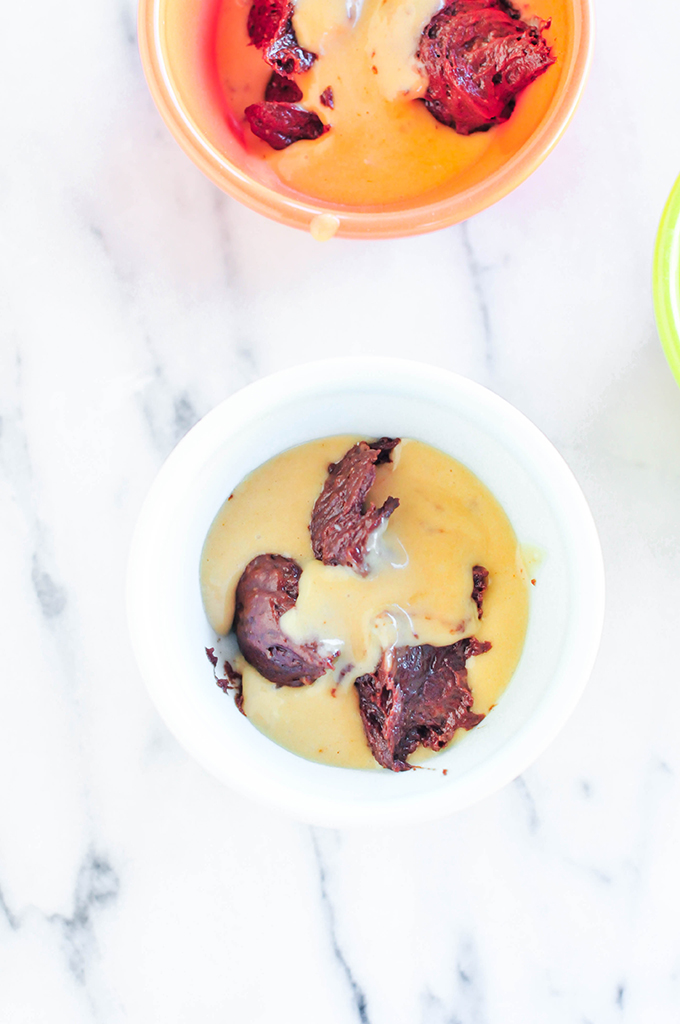 Using mini bowls (these latte bowls are my fave!), combine the chocolate mixture and the light mixture, and stir a few times to swirl the flavors together.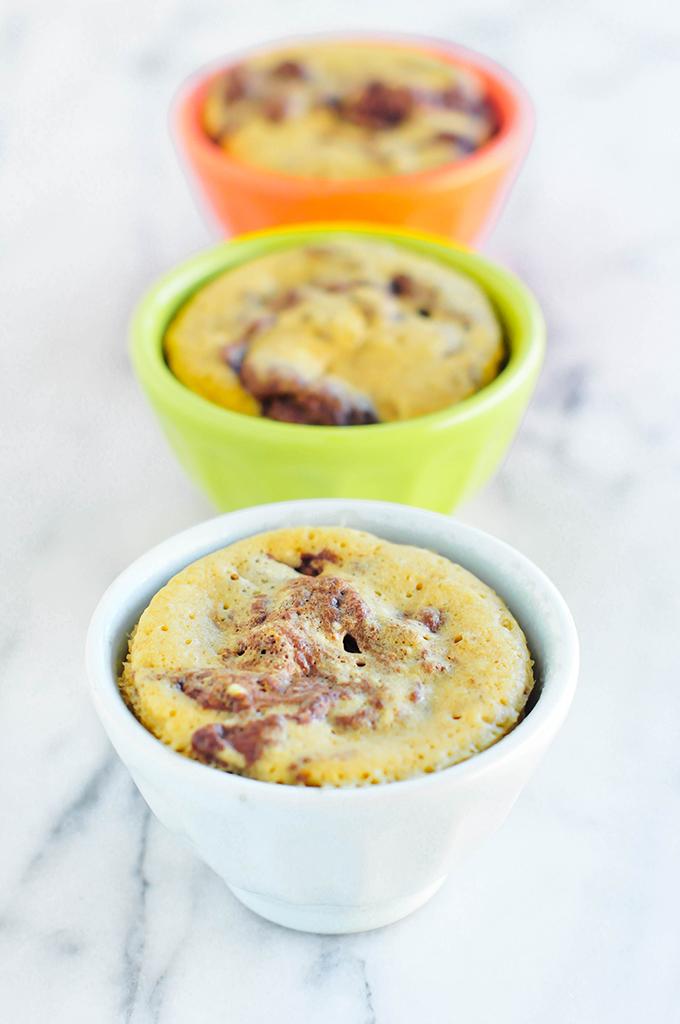 Microwave each cake individually for 40 seconds. Remove from the microwave and let cool slightly.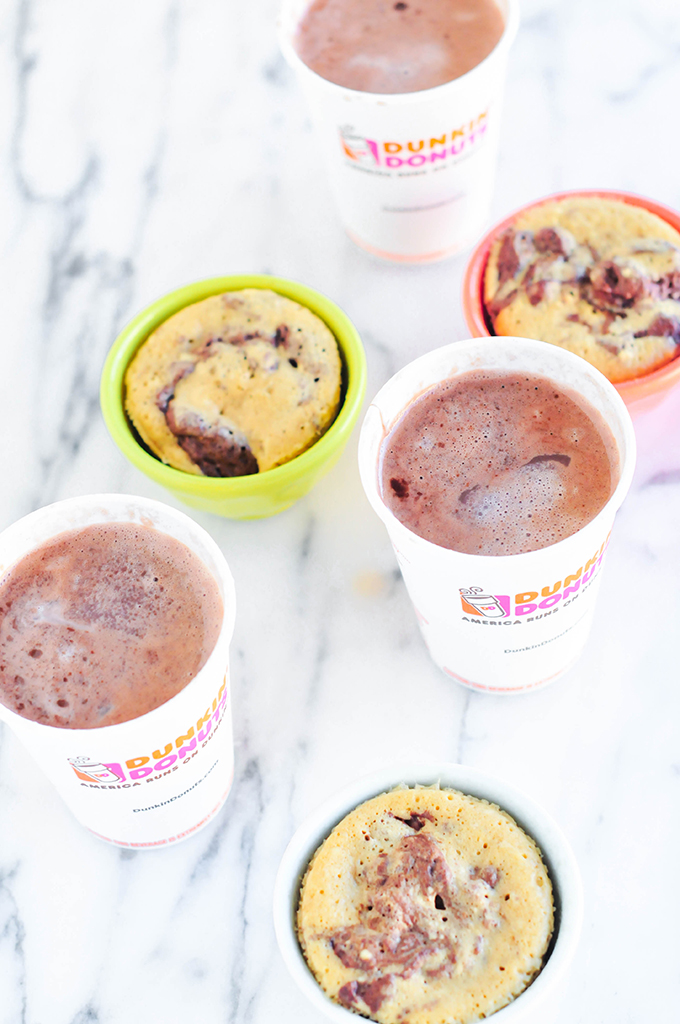 Now it's time to frost these babies! To honor National Hot Chocolate Day in every way possible, get yourself some Dunkin' Donuts Hot Chocolate (original flavor – I'm a purist!) to create a warm, creamy icing to drip and pour and drizzle all over these mini marble cakes! Bonus, you can drink while you bake. Everybody wins!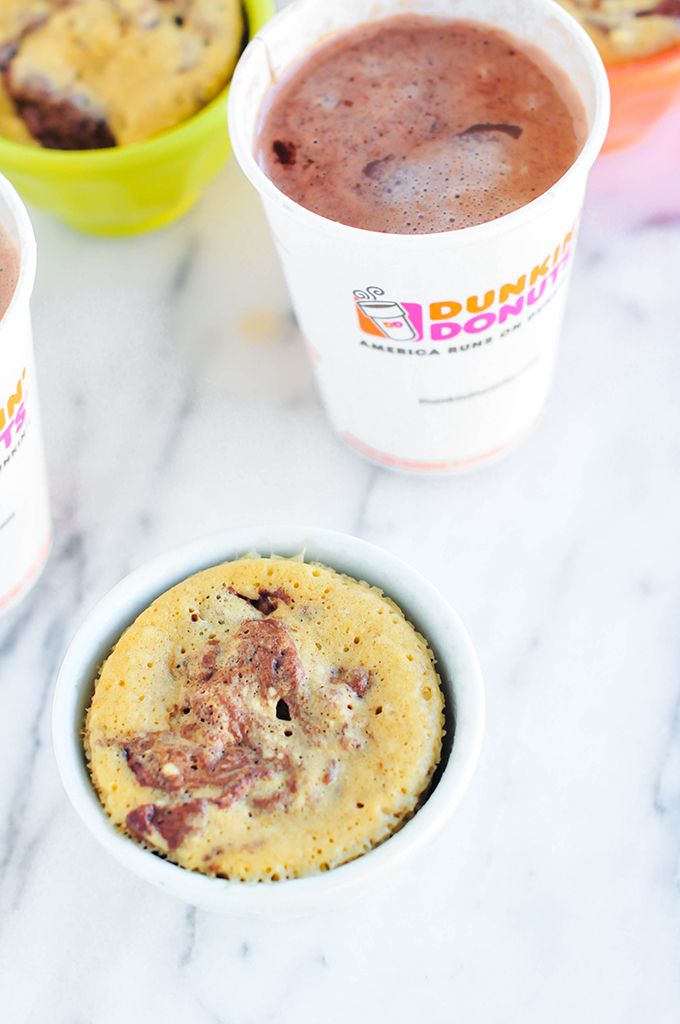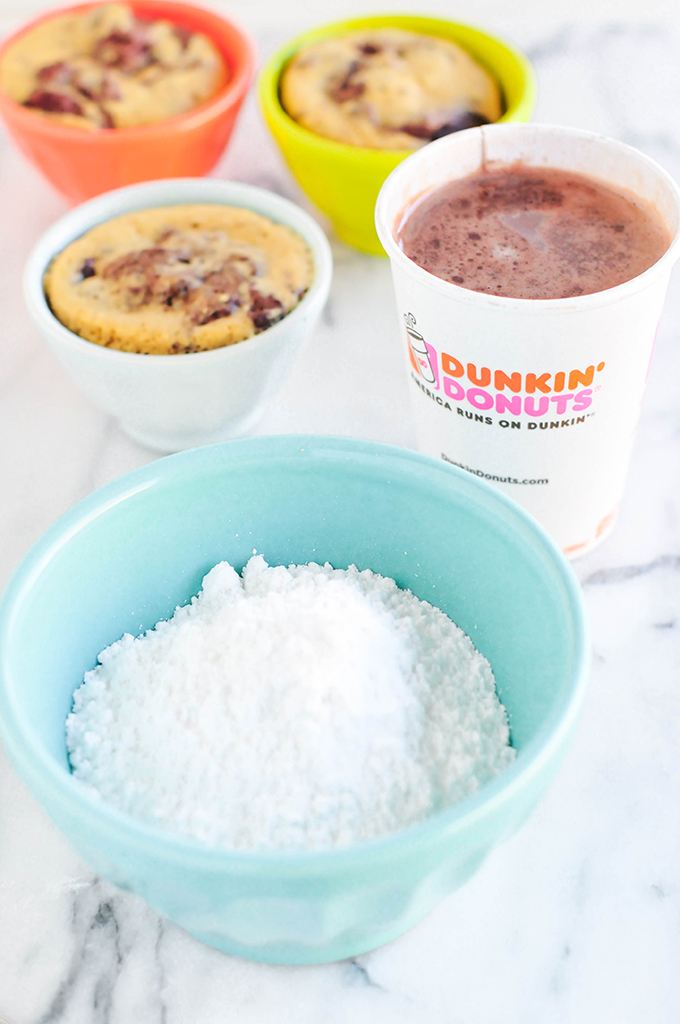 Make Your Own Hot Chocolate Icing
1 1/2 cup powdered sugar

4 Tbsp Dunkin' Donuts Hot Chocolate
Slowly combine the hot chocolate with the powdered sugar and mix well to get as many of the sugar lumps dissolved as possible. Reheat the hot chocolate if necessary to insure a warm and gooey icing! It's important. 🙂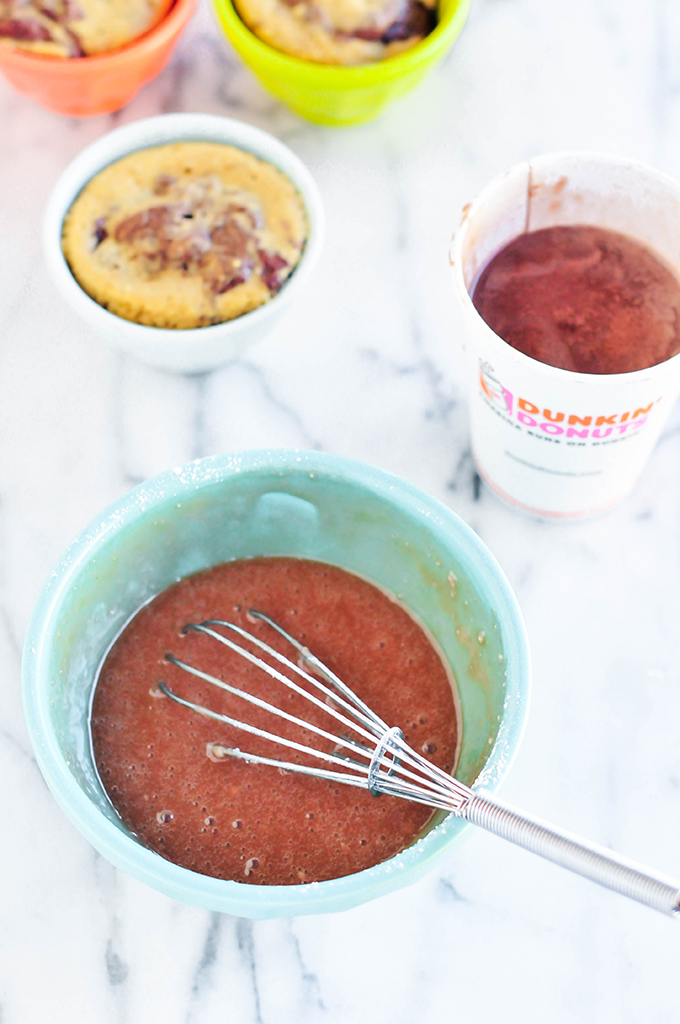 And drizzle!!!!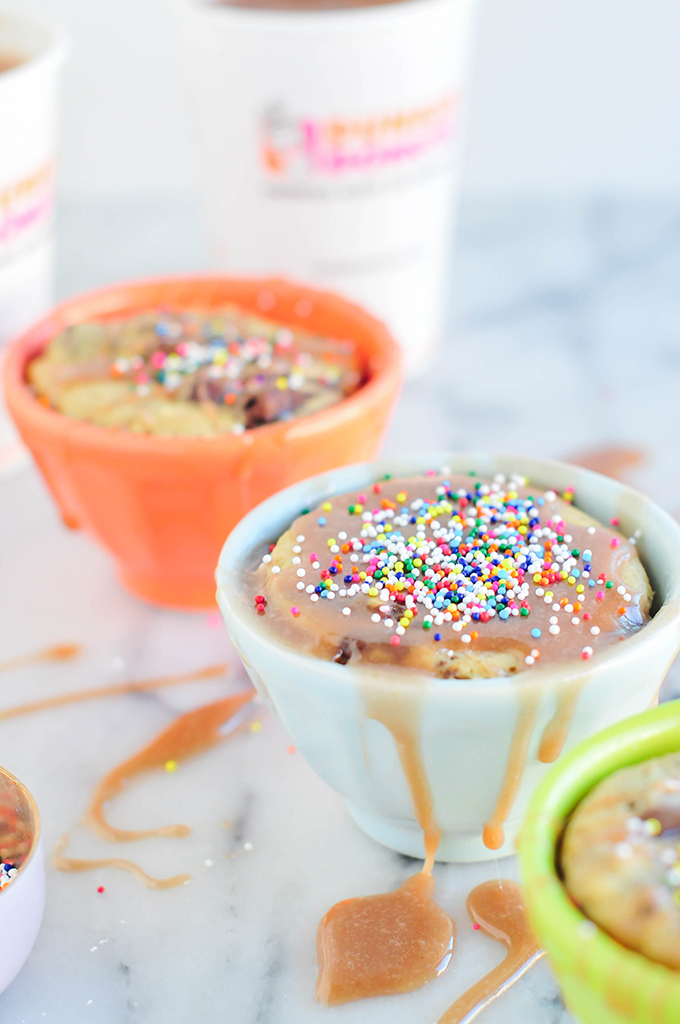 Top each cake with some sprinkles and then throw caution to the wind and devour.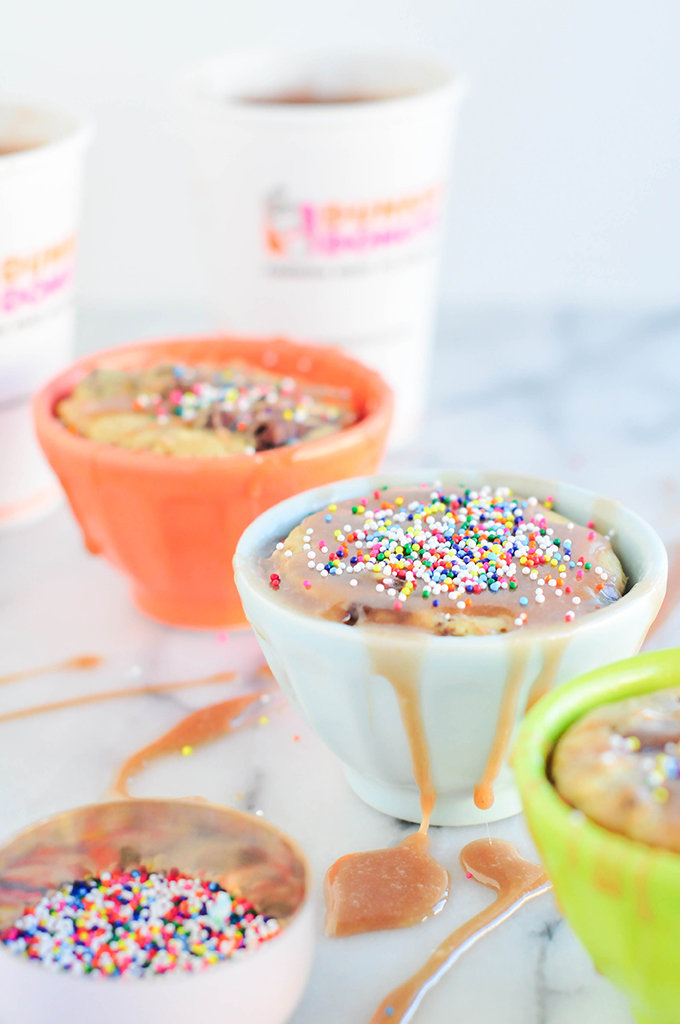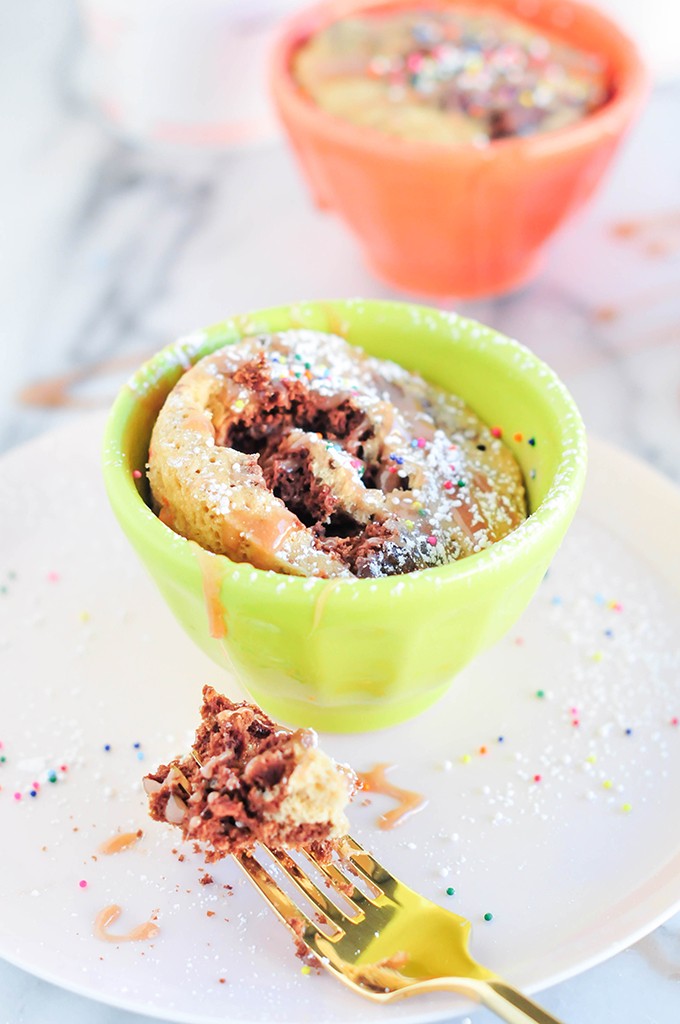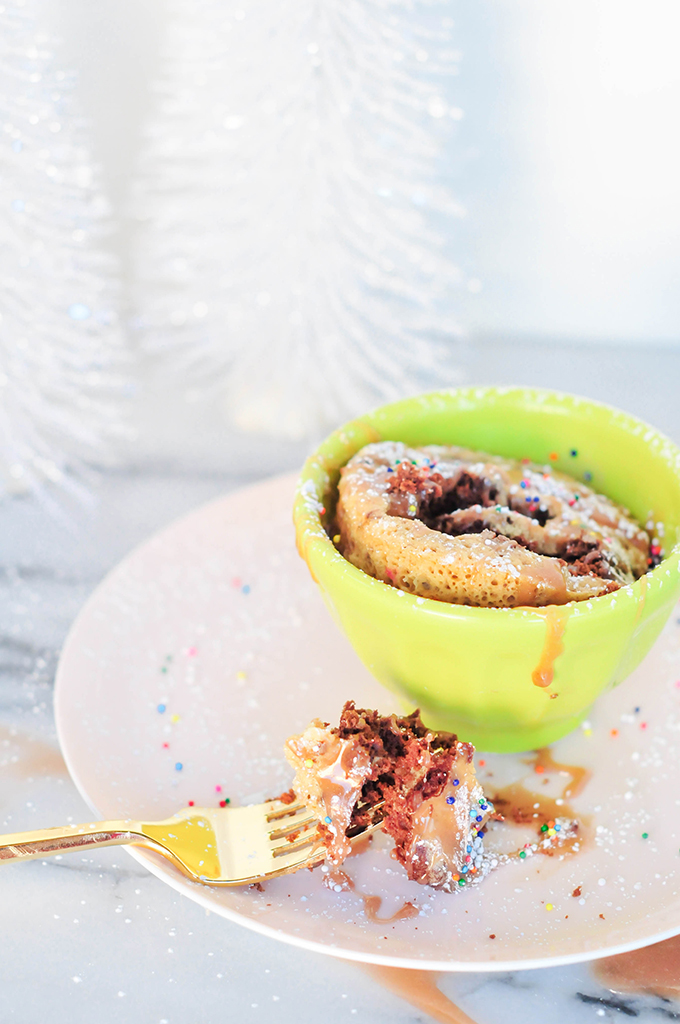 These mini cakes are the perfect afternoon snack. And they're a great dessert to serve at a get together! Might I suggest a viewing party of your favorite show? The Bachelor? Game of Thrones? A Netflix-binge? By yourself or with your friends, these cakes will improve your mood dramatically. How are you celebrating National Hot Chocolate Day???
Looking for more sweet treats to try! Check out some of our favorite recipes (like these rainbow crepes with key lime whipped cream!) right here!
**This post is in partnership with Dunkin' Donuts. Thank you for supporting the brands that help Proper keep creating!
photography \\ Lexy Ward