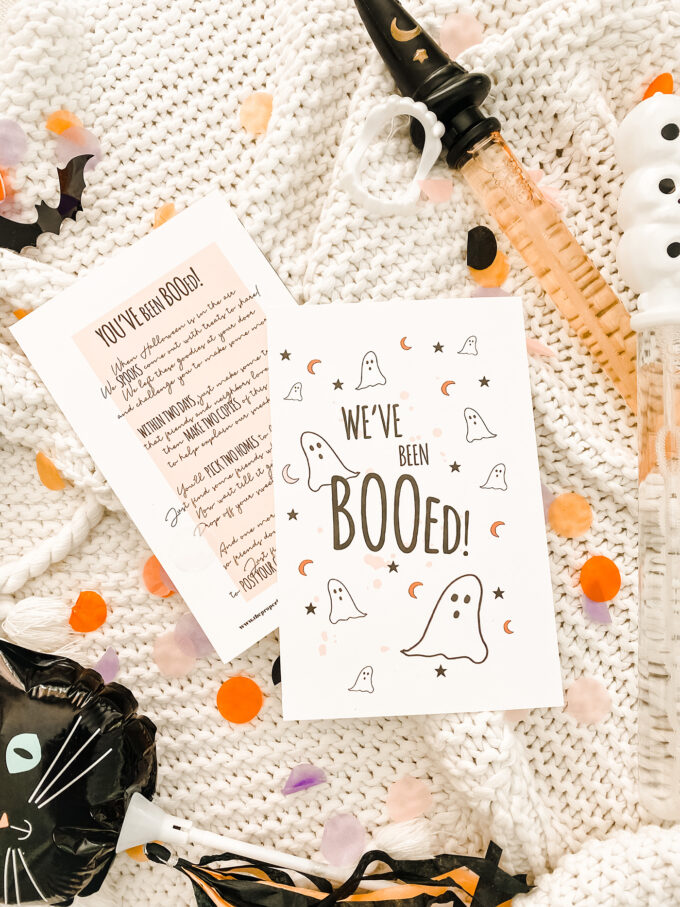 I love any excuse to drop off treats (in the most sneaky way possible, obviously) and BOO Baskets for friends and neighbors is a tradition I can always get behind! We've been BOOed so much through the years and I always love seeing the printables that our friends and neighbors share. I decided to repurpose some of the illustrations I created last year in partnership with HP to create this You've Been BOOed printable. Simply download, print, and then package with some goodies for folks in your 'hood.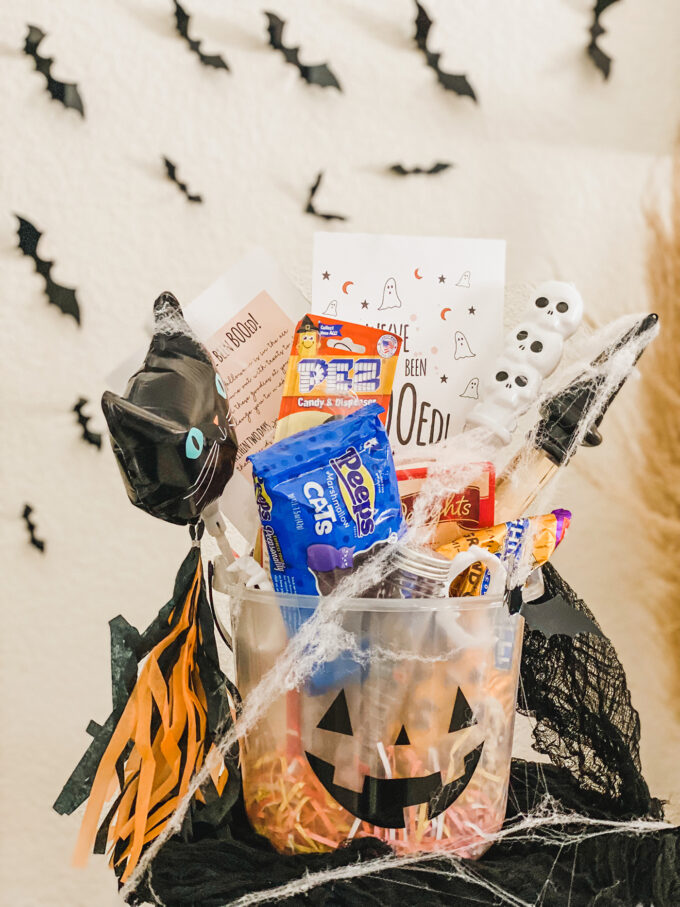 I snagged these pumpkin buckets for $0.60 a few weeks ago on a Target sale so I felt like I could splurge on some other treats with the money I saved. 😉 We threw in some spice cake and chocolate chips for folks to make some yummy fall treats. There's also some spooky bubbles, ghostly gummies, and a few little extras for the families we're delivering to that have littles. Honestly, anything is game.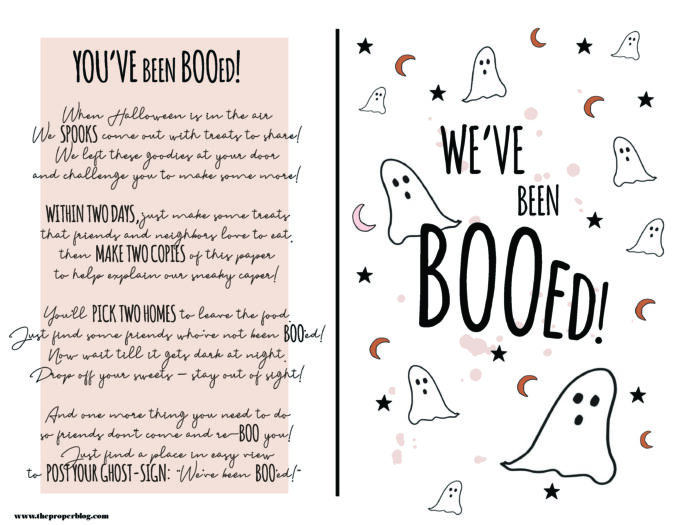 You can snag the download for the printable here. There are tons of different BOO-ing poems out there, and I had scoured the web and read practically all of them. Research, amiright? But I was BOOed with a printable by Caravan Shoppe a few years ago and always saved it because I thought it was darling. I don't know if they're the poets behind it? But I'm giving them credit because it's so dang good. They're my absolute favorite for all of the holiday printables (remember this amazing neighbor gift pack for Christmas???) and the instructions are right in the poem!
Anywho! I just decided to pair my ghosts & moons with this poem and put it all on one sheet for folks to copy/cut/gift on their own.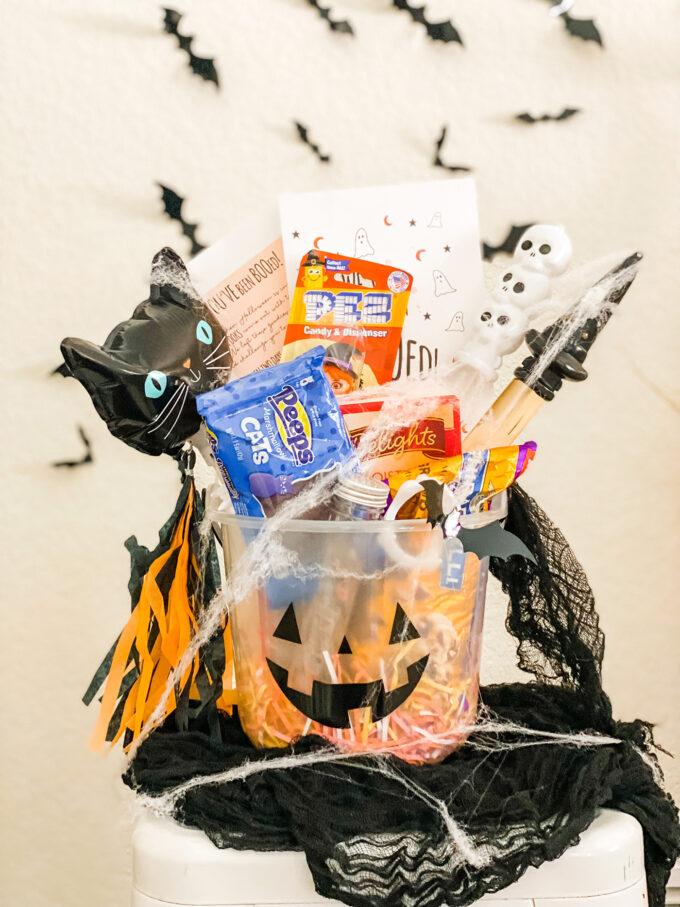 The poem instructs the gift recipient to make a copy and share with two other families. They'll cut the "we've been booed" sign and put it in their window so that they don't get "re-BOOed". Fairly simple. Totally fun.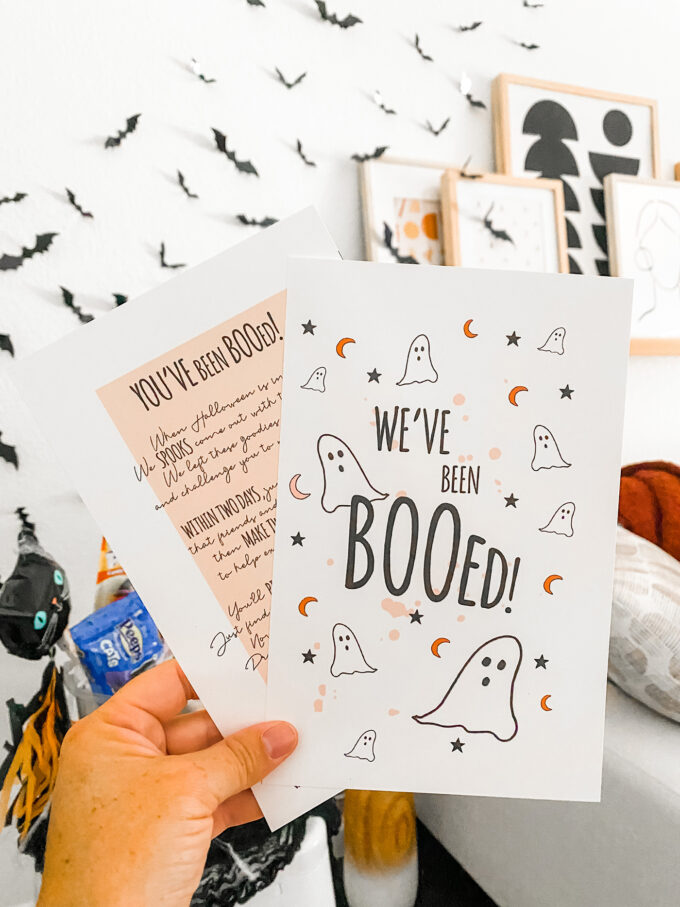 And that's that! I swear, October is just my all-time favorite month. And I've still got a few other ideas to share with you before the big 31st so be sure to check back! And if you need a reminder or just haven't seen them, take a look at yesterday's skull placemats! They're ridiculously cute on any table. Happy BOO-ing!