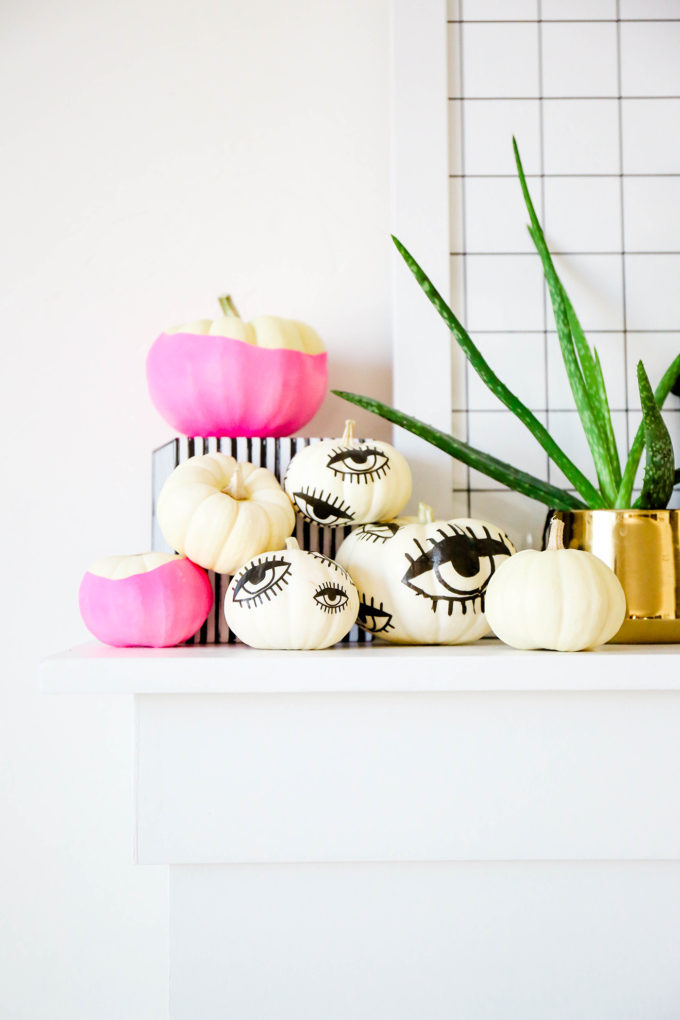 When we moved to Arizona, nobody told me about the javelinas. Until we were on the plane and flying to our new home. If you're unfamiliar, a javelina is a large swine-like rodent that looks like something straight out of a horror film. I'm so happy to live here. (wink!) Apparently, those lil' javis eat anything they can get their teeth into including your trash if left out, and any edible items that you want to decorate your porch with for Halloween. To cut a long story short, a pack of javelinas devoured our Halloween pumpkins last year. All of them. About a dozen. Gone! I know you're as shocked as I was when I experienced this. So we now decorate with pumpkins IN the home. And these DIY tattooed pumpkins look perfectly spooky up on our mantel! We've got the lowdown on how to create your own PLUS a printable sheet to download for your own tattoos at home!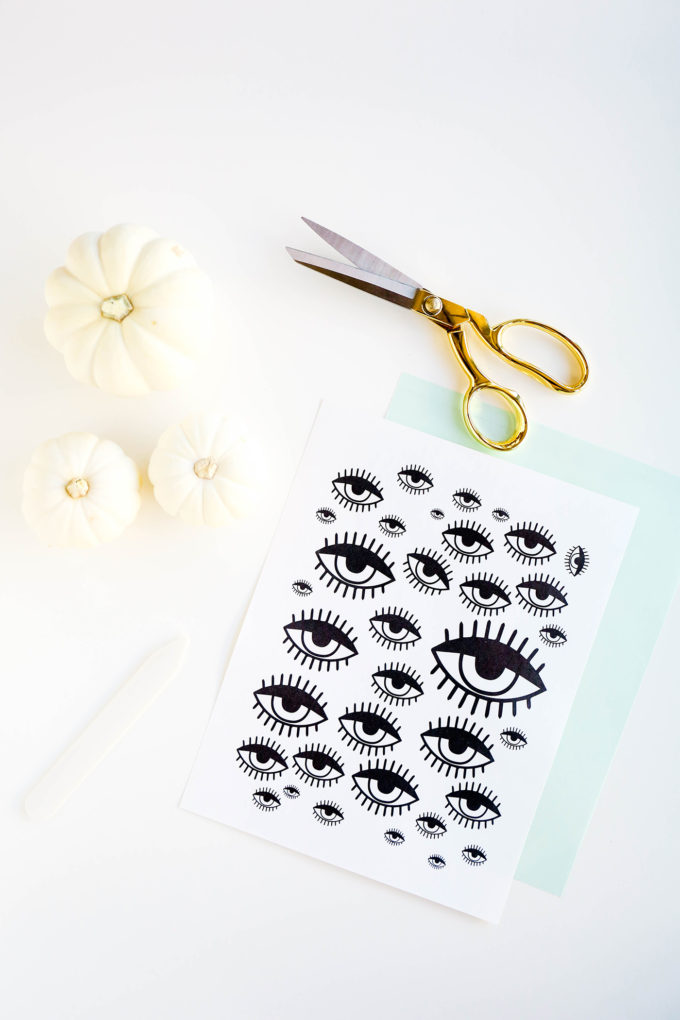 Supplies for DIY tattooed pumpkins
white mini pumpkins (an assortment of sizes is perfect!)
inkjet printer
bone folder or popsicle stick
eye tattoo template (download here!)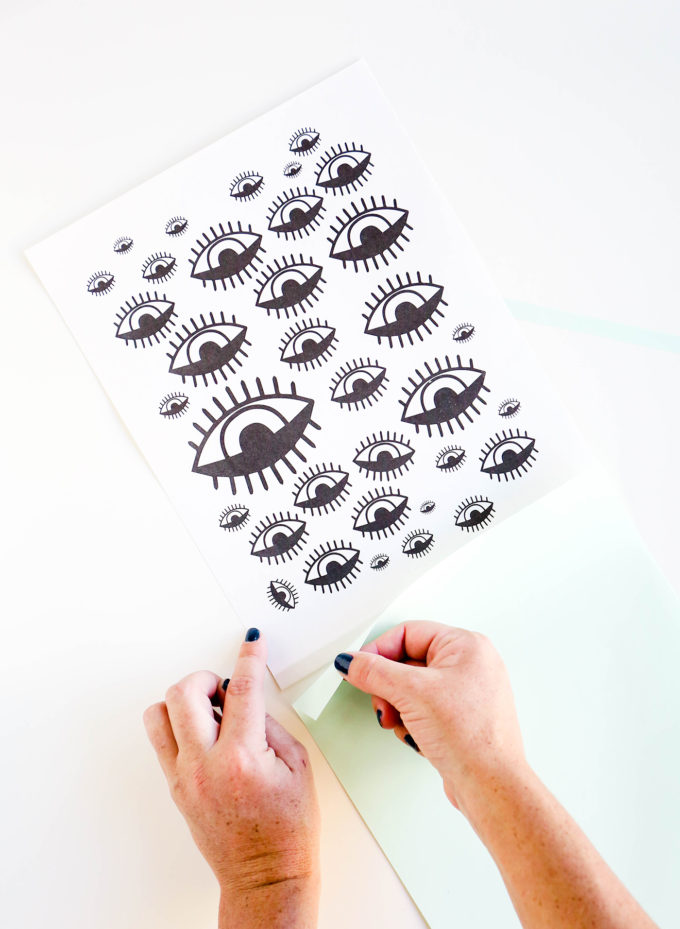 Start by downloading the template and printing it out on the shiny side of the tattoo sheet. Allow the ink to dry for 15-20 minutes before using. Lay the adhesive sheet directly over the printed tattoos and line up the corners. Gently peel away the top strip and slowly slide the adhesive sheet down until completely adhered.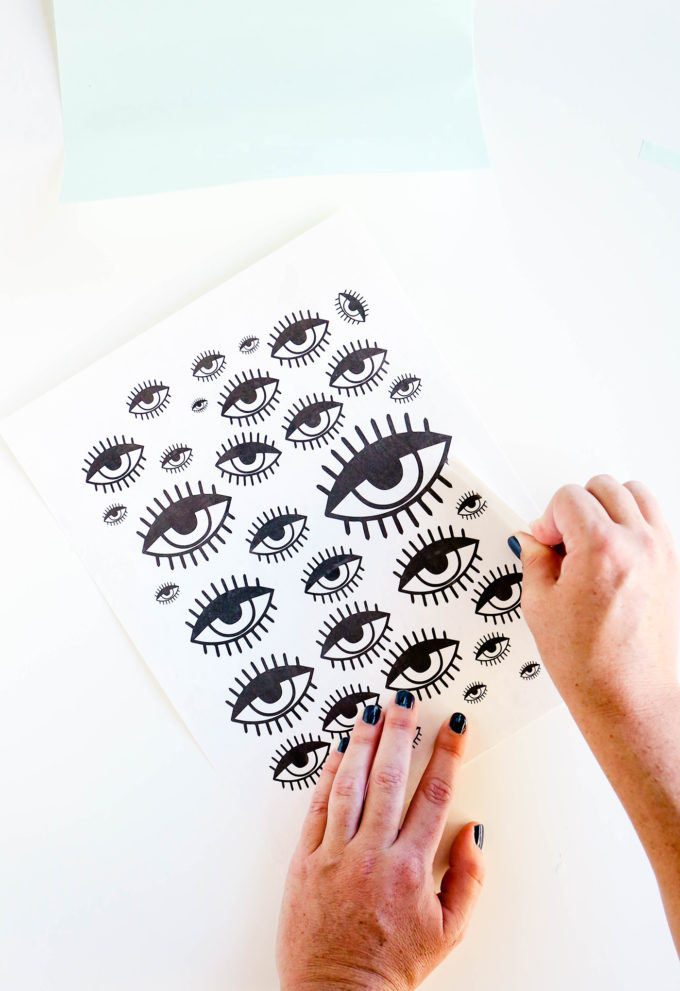 Use the bone folder to smooth out any air bubbles. You want these looking as smooth as possible so your tattoos look tres awesome.
Trim around each tattoo and cut as close to the printed part as possible.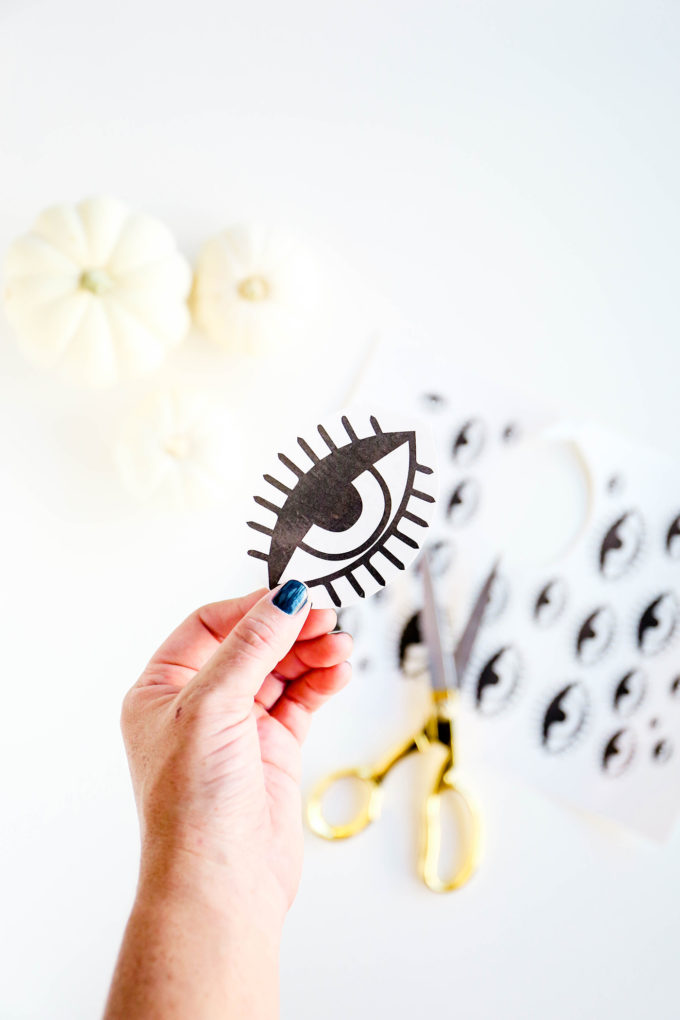 Once you have your tattoos cut out, peel away the protective film and place the tattoo on the pumpkin with the printed side down.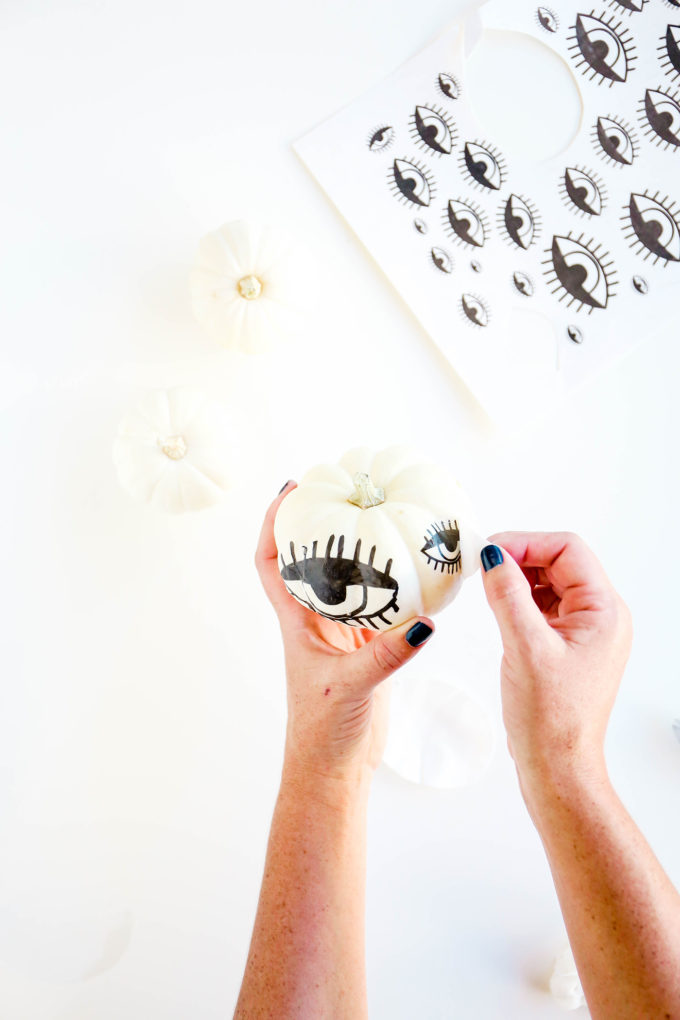 Use a wet paper towel and dampen the tattoo. Hold the paper towel over the tattoo for 15 seconds and then the sheet will just slide away leaving a cute tat behind!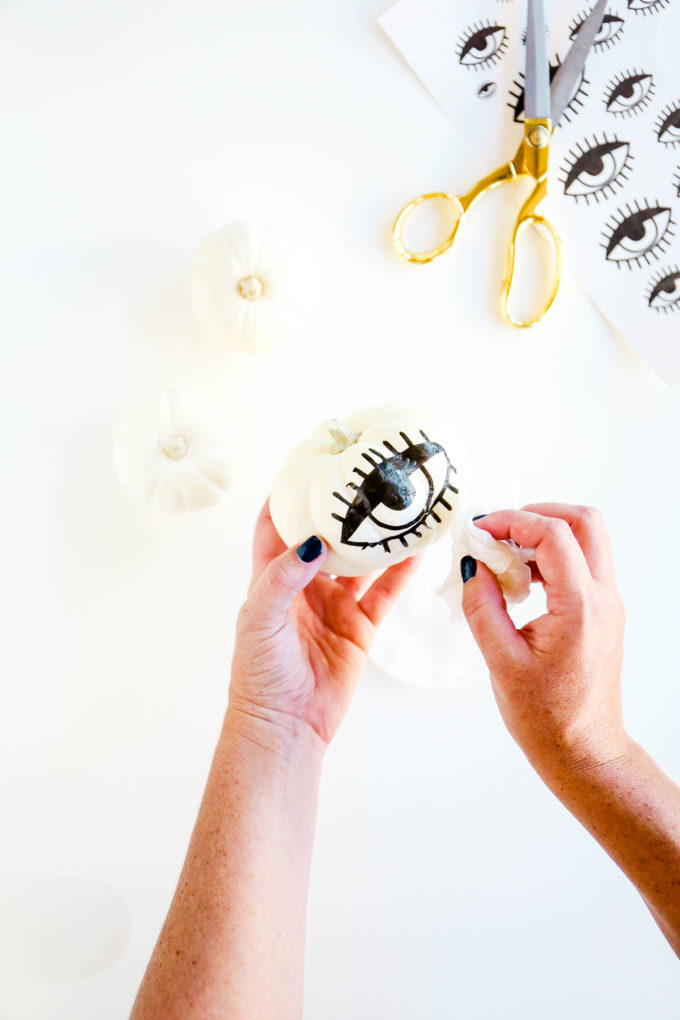 Touch up on places by gently patting with the wet paper towel.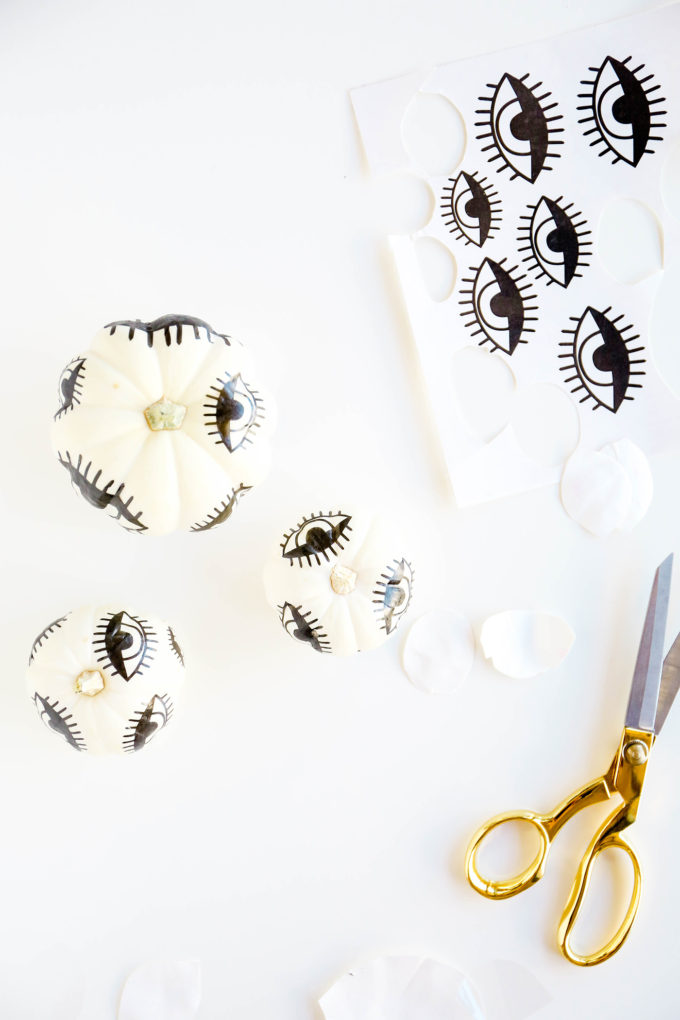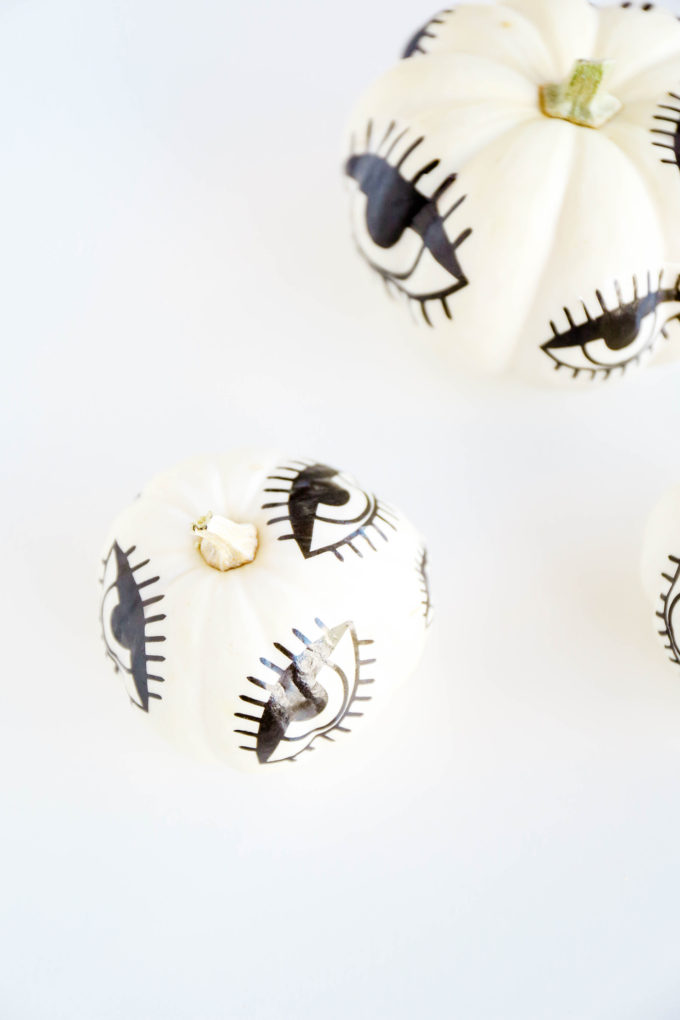 And boom! The chicest pumpkins in the west.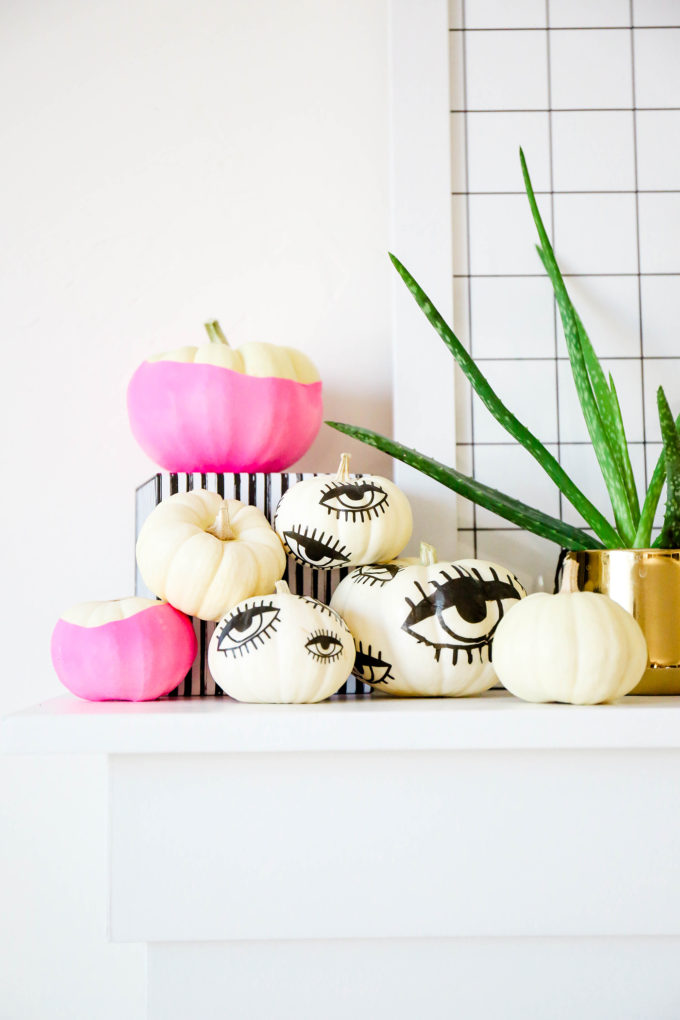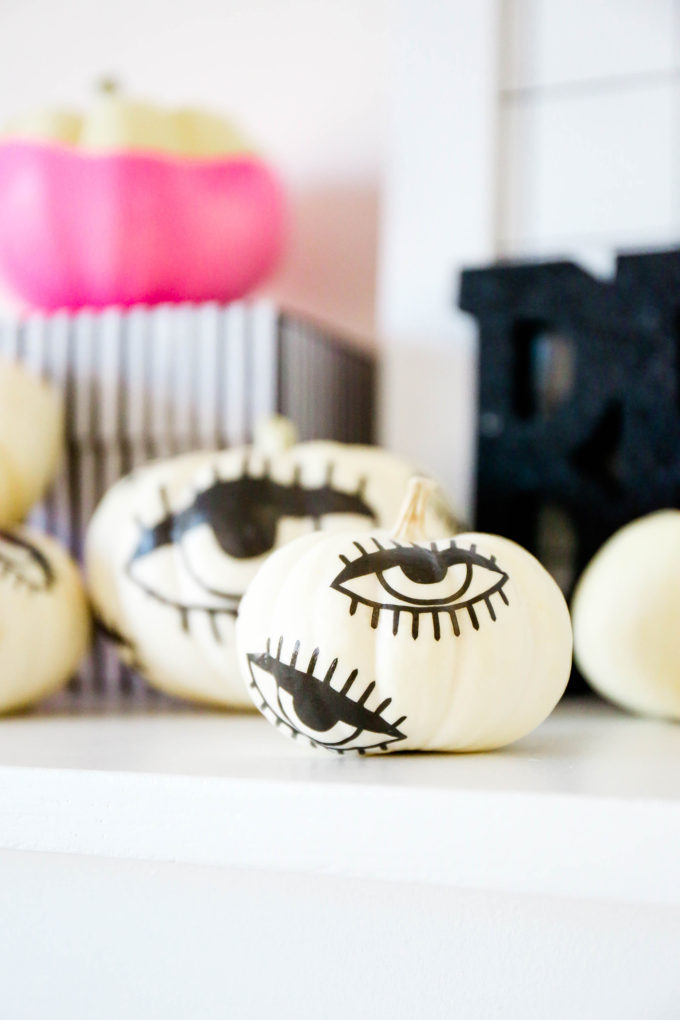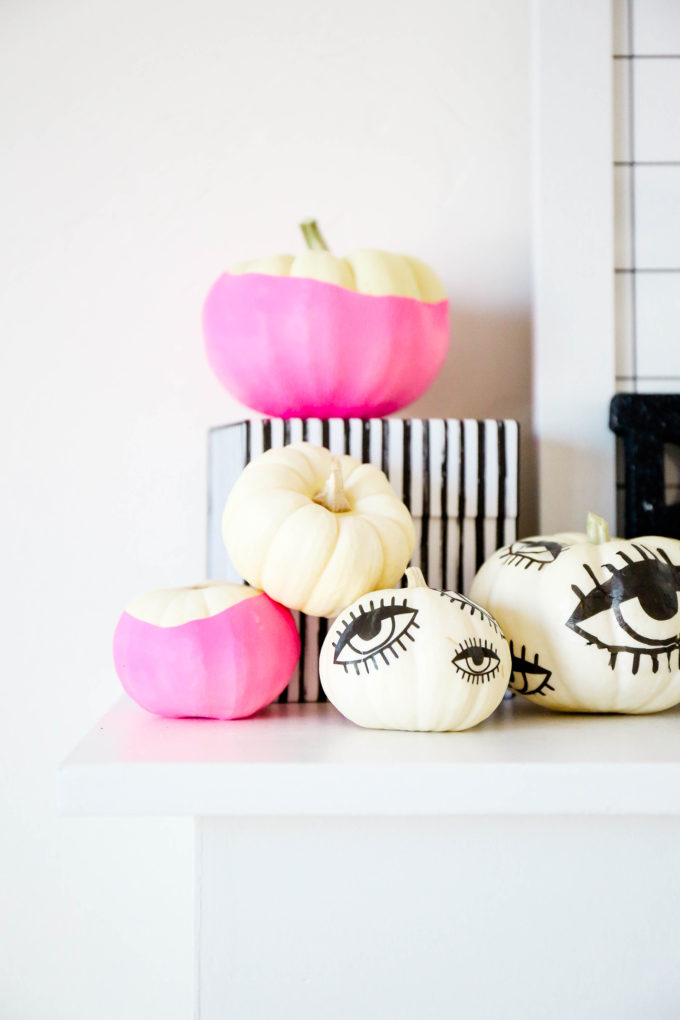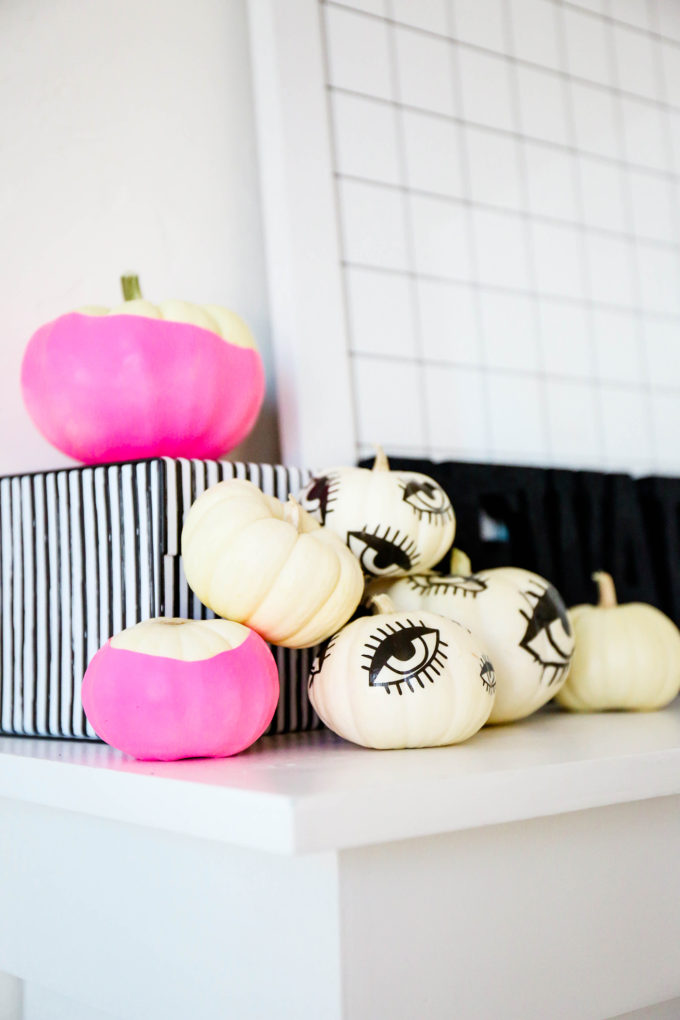 They're just the right amount of spooky for Halloween and because they're black and white, they fit in anywhere!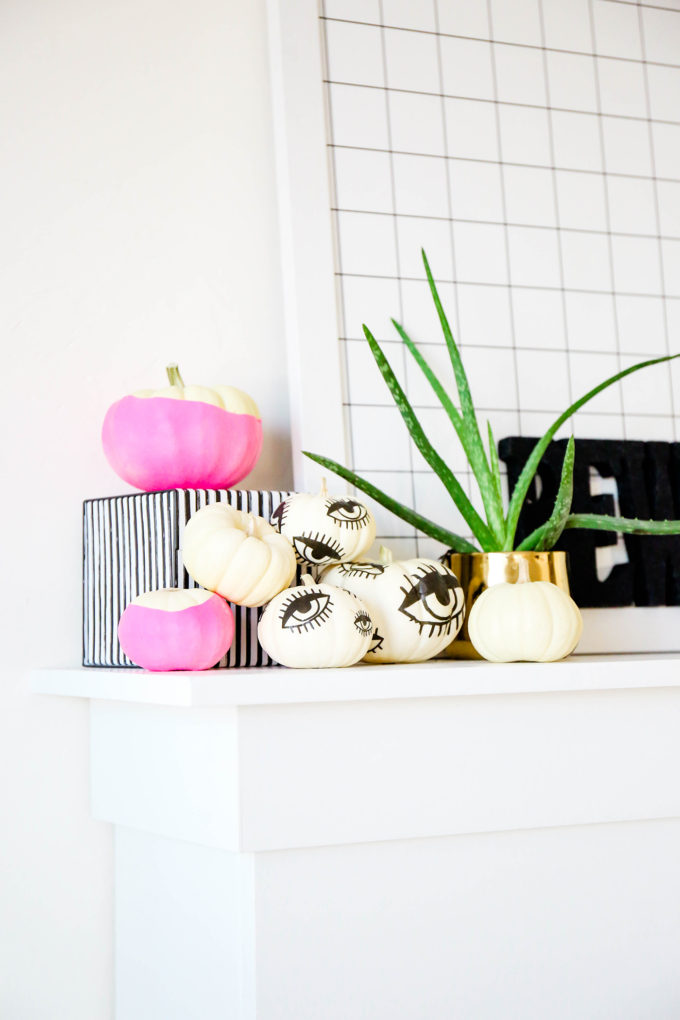 I love how these DIY tattooed pumpkins turned out and am now cooking up all sorts of ideas with temporary tattoos. I'm just not going to show you what Vita looks like right now. (She wanted to be the tattoo tester and her belly is COVERED with eyes at the moment. eek!)
Printing temporary tattoos at home was never easier! You can use this technique for parties and all sorts of occasions. What kinds of tats would you print?
styling & photography \\ Lexy Ward