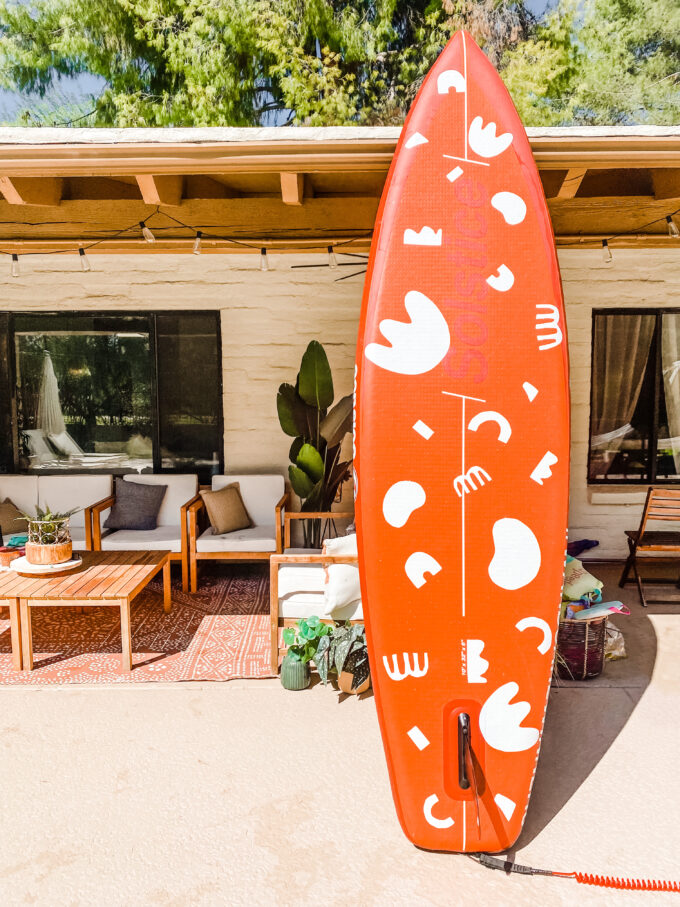 Every fall, I get a little sad that we live in Arizona. Everyone is sharing pretty fall photos with leaves and sweaters and cooler temps, and it's still hot and toasty here in the desert. But then I remember we still get to swim and go on fun outdoor adventures with our girls for a few more months and all my cares go out the window. We picked up some new stand up paddle boards a while ago and they've been super fun to play around with when we're camping or floating down the river. I thought mine could use a little personalization and was super excited to give the new Cricut Maker 3 a try! It can cut super long cuts up to 12′ so I knew we could create something massive with it and dress up our 10′ paddle board. The bonus is that the Maker 3 cuts sooo much faster than previous models so this job was done and ready to go in under an hour! Check out the process below: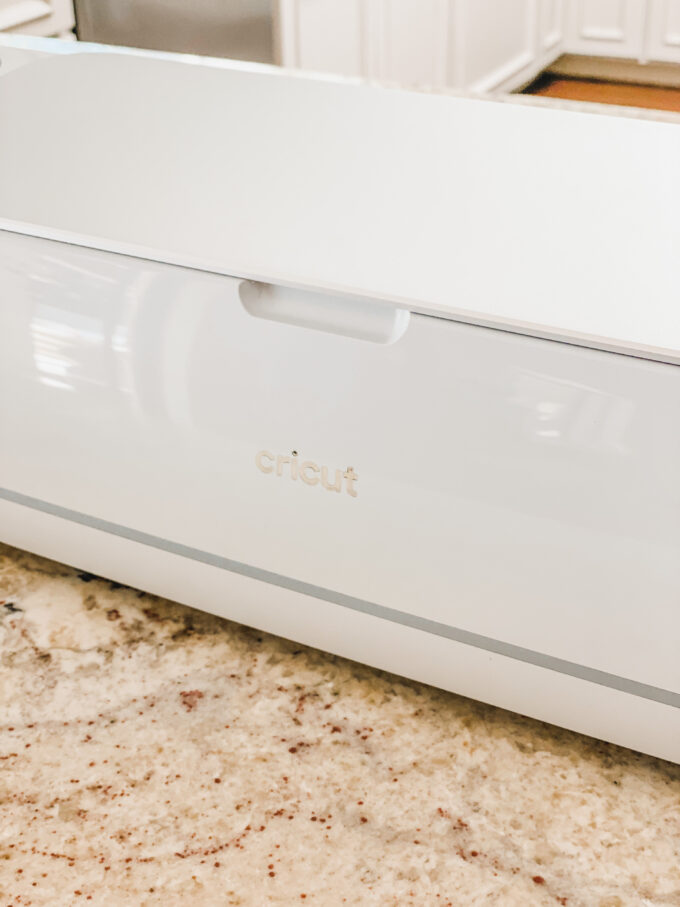 My heart will always love these sleek machines. The new Maker 3 comes in this icy grey color and could totally sit out on display in your office or workspace year round. I'm going to work on getting a workspace, but for now, this baby set up shop on my kitchen counter.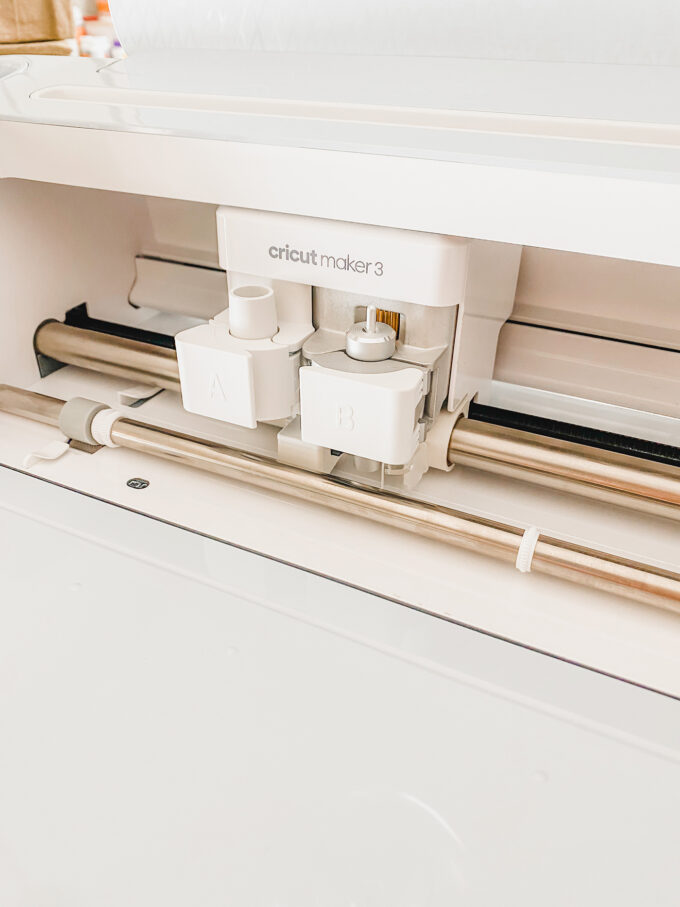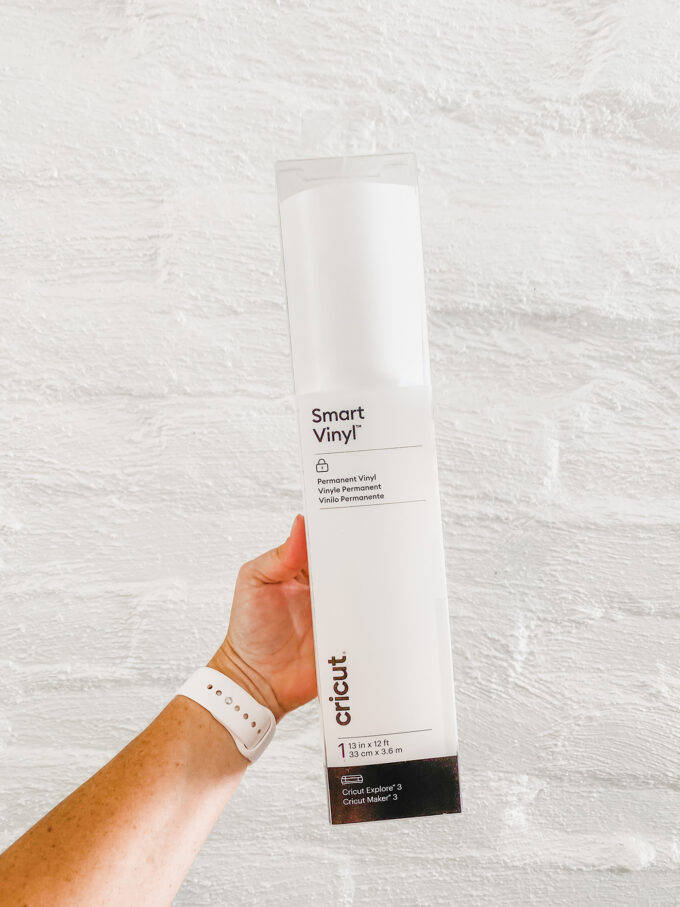 Back when I shared about Cricut Joy, I gushed all about Cricut's new Smart Materials. They're matless and come in a TON of different options. Because the Maker 3 can cut extra long material, I snagged a roll of white permanent vinyl that was 12′ long and got ready to design some crazy long stickers for the underside of the board and our family's hashtag along the side. Don't laugh. We have a hashtag for our travels named after our family blog when Logan and I were first married. (Lookin' at you, blogspot.)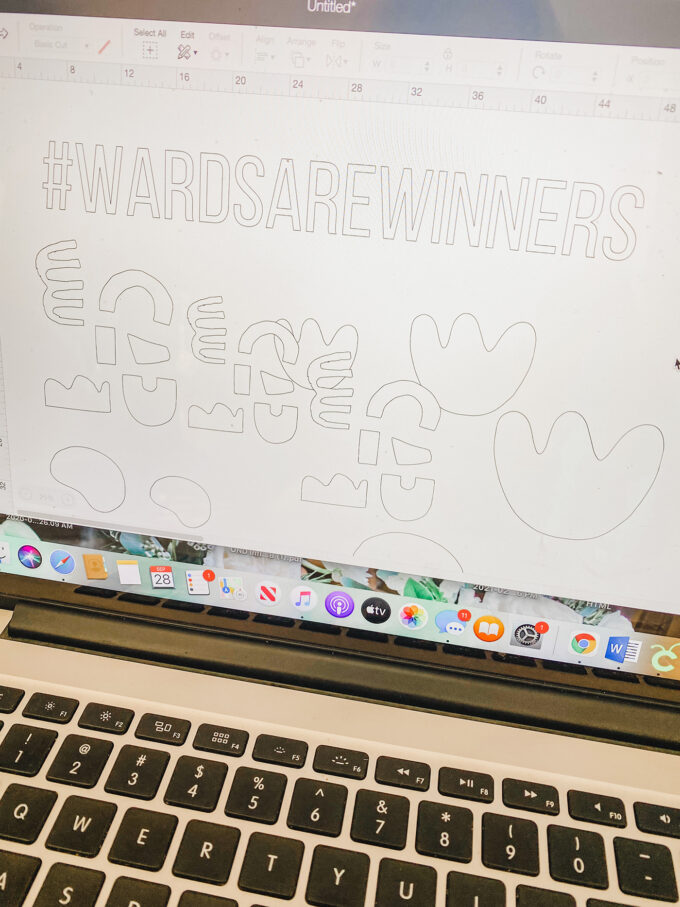 Our family hashtag is #WardsAreWinners. We're a proud family, LOL. So I planned to put this along the side of the board and you'll notice the cut length is over 40″ long on that phrase! Before, I could only cut 12″x24″ so this was super exciting. I uploaded a few of my fave hand drawn images in Cricut Design Space and enlarged them so a variety could cover the underside of the board. Then it was time to cut!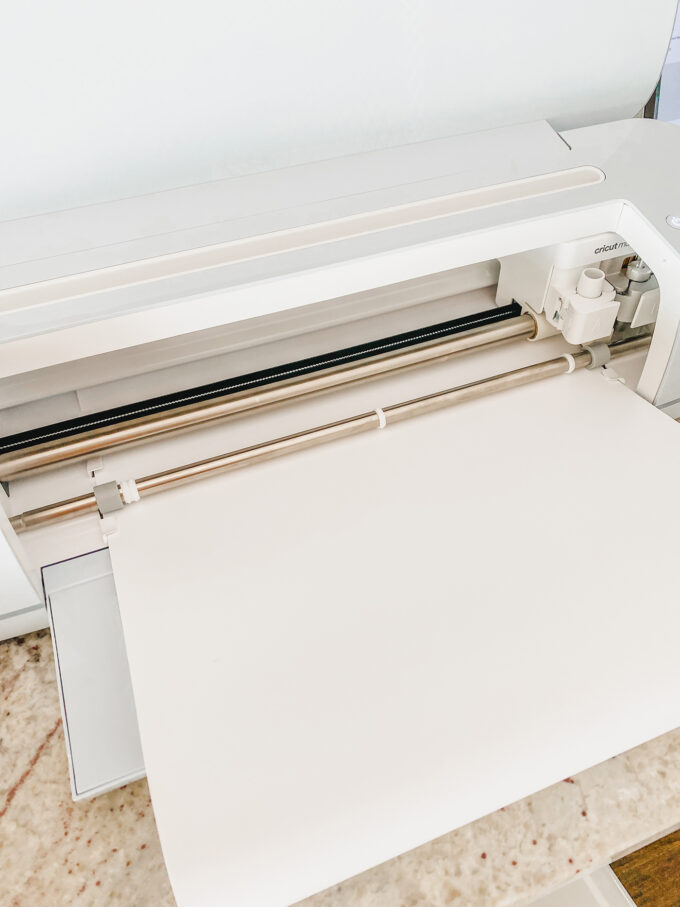 I will forever and ever love the matless options because it's so nice to just open them and go. No worrying about loading products onto a mat, or cleaning the mat, or trying to renew the stickiness of the mat. It can't get much easier than this now, can it?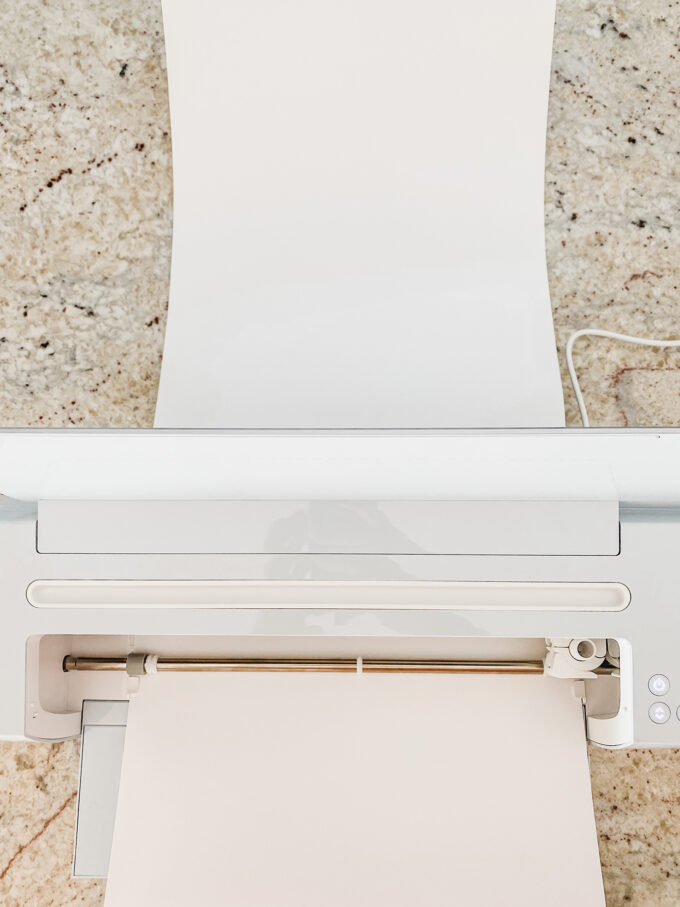 Once loaded, the machine will measure the entire length of the material you are using and make sure you have enough for your design before you cut. A genius tool for folks like me who want to cut and run. I was taking a small video of the Maker 3 when I was doing a test cut and planned to share it on IG, but sped up to save time. And then this machine cut so fast that I knew I wouldn't even have to speed up the video. Totally wasn't prepared for that! Such a nice new touch.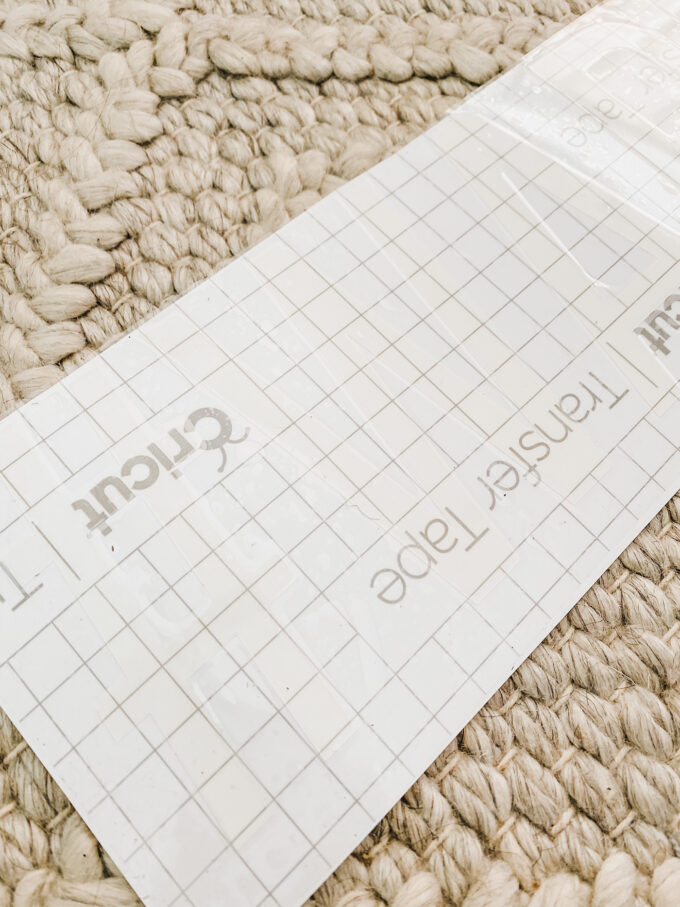 After I cut everything, I added some transfer tape over my words so that they would lay perfectly straight on the paddle board. I never used to use this stuff and it has become invaluable when applying phrases to things! Just a lil' PSA if you're on the fence about it. 😉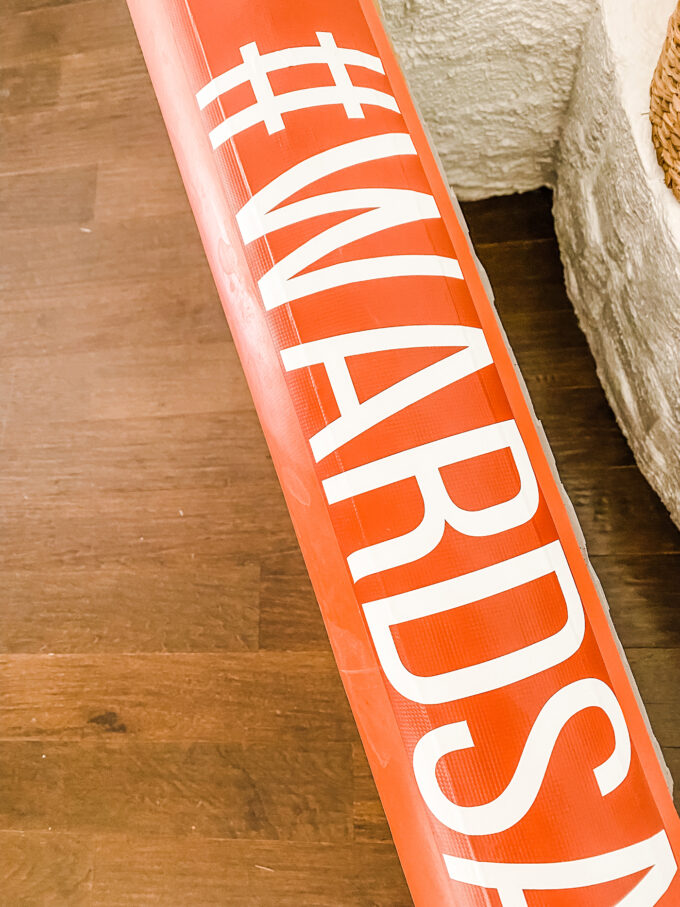 I didn't mean to pull this off, but the letter magically fit perfectly into the red stripe on the side of the board. Glad that worked out!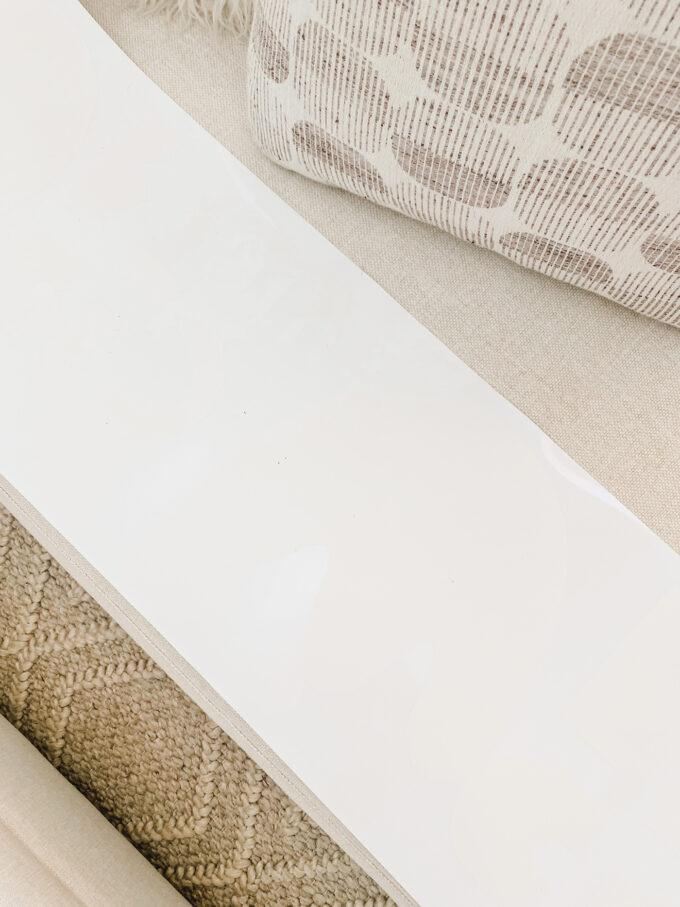 Now you can't really tell in the image above, but feel free to look closely. I have a bajillion shapes all down the material ready to peel and apply to the board.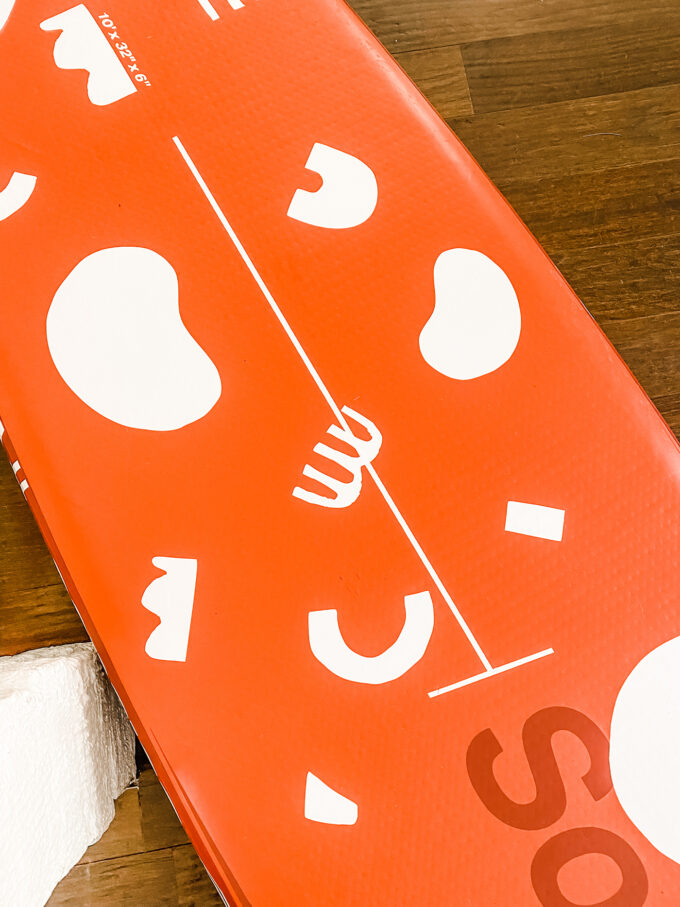 And BOOM! Mara and I had a good time placing these wherever we saw fit.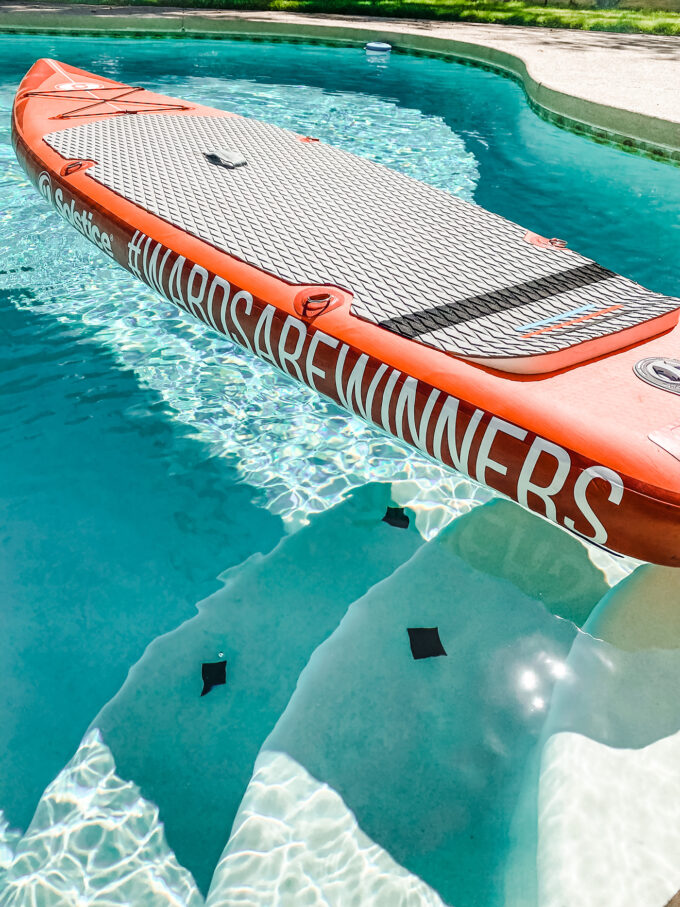 We threw the paddle board in the pool to give the stickers a test run and make sure they'd stay put. It's been a few weeks and I'm happy to say they're still there! Also, look at that fam hashtag! Too cool for school.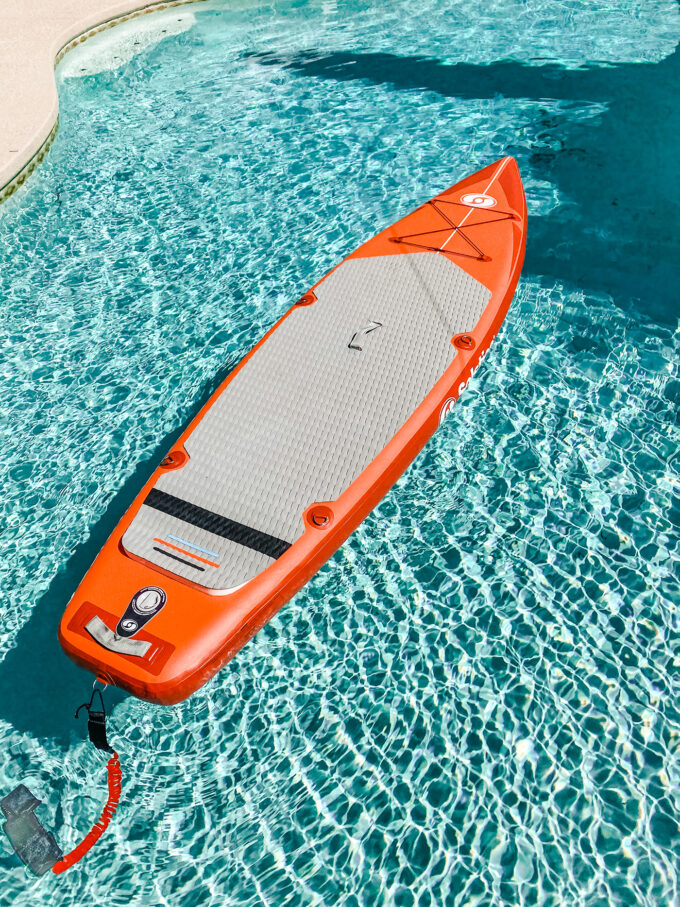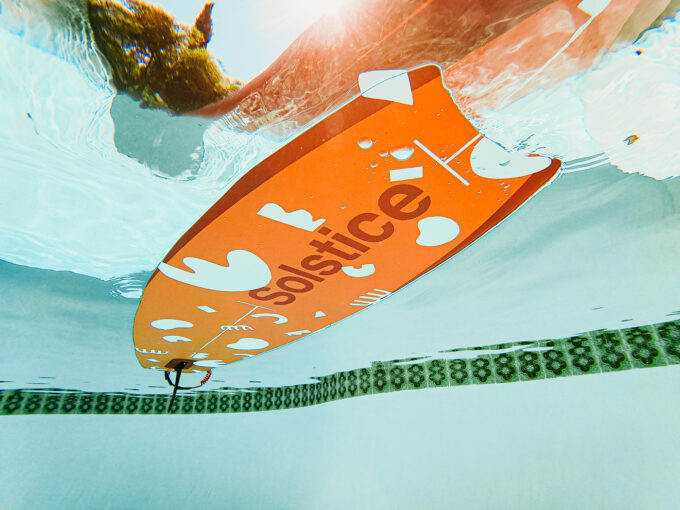 I won't tell you how I got these cool cool underwater photos, but I'm pretty impressed at my skills. Just saying. These look so fun underwater!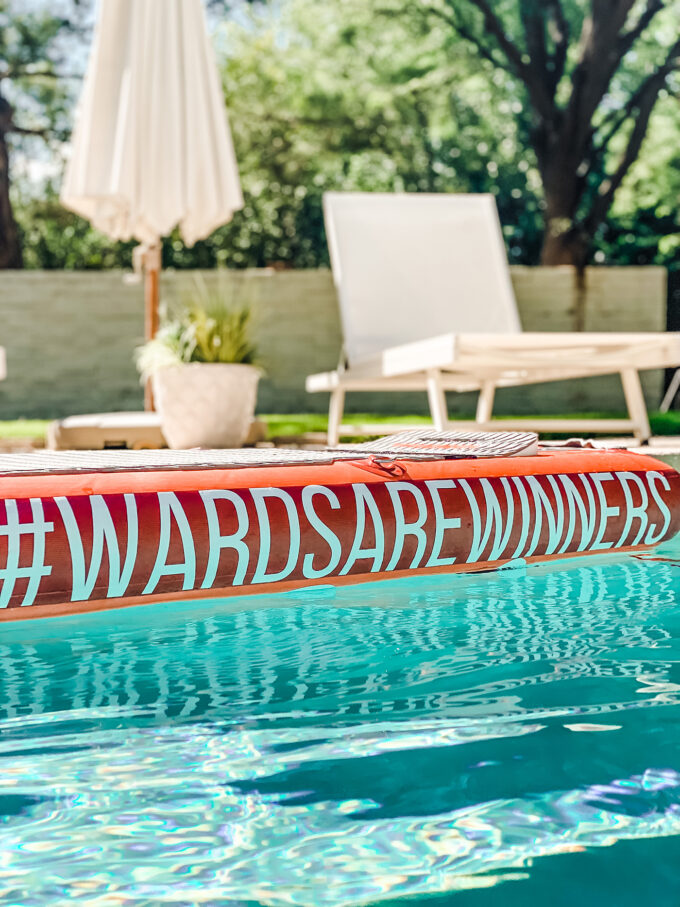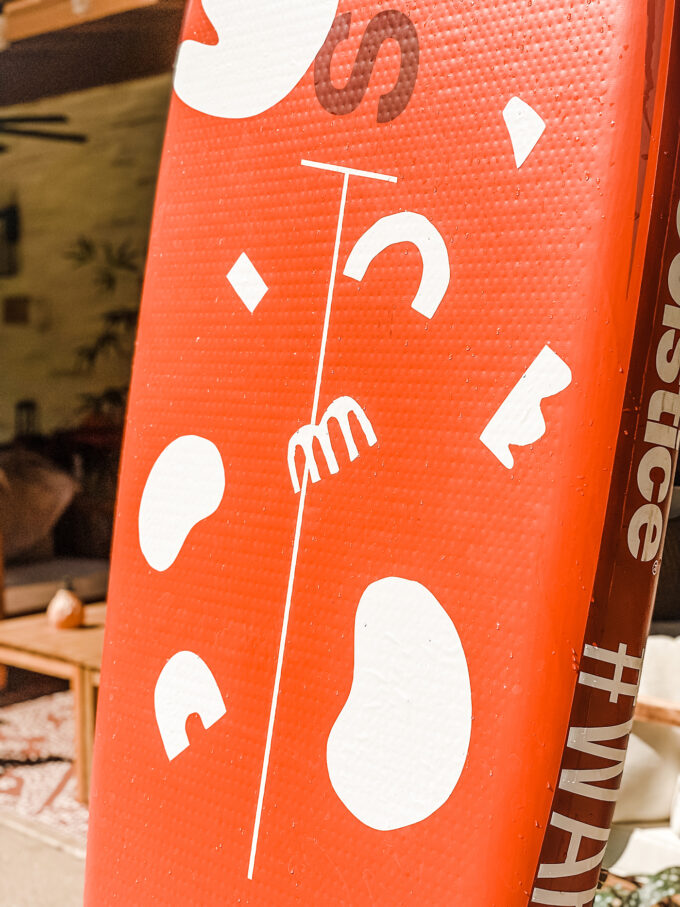 This project has totally got me pumped for a few more big-scale projects. I'm thinking some fun wallpaper/decals for the girls' bedroom next. Maybe then I'll wrap my car. The sky's the limit!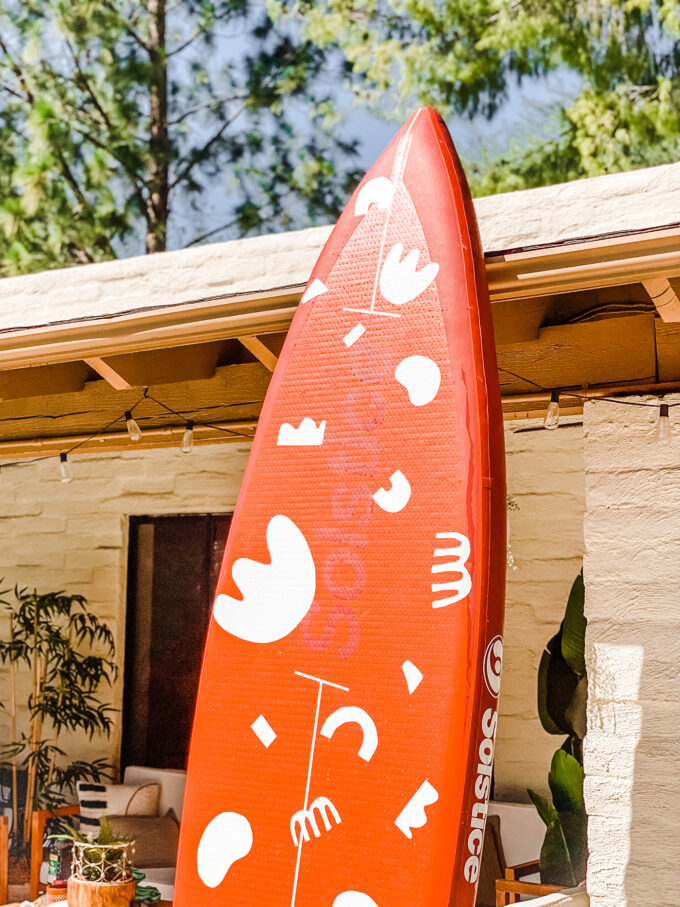 BRB, off to paddle board in style. To see more of my cricut projects, click here to take a stroll through the DIY archives!
**This post is in partnership with Cricut, a brand that believes that anyone and everyone can embrace their creative side. Thank you for supporting the brands that help PROPER keep creating!