This is a sponsored post written by me on behalf of Cricut for Cricut. All opinions are 100% mine.
Alright, we've been stuck at home for months and months and I have been making all sorts of projects for the house and for the kids. A good majority of those projects were made with my Cricut Maker. I know I talk about that machine quite a bit, but that's just because it is legit my favorite tool to make with. If I have an idea, I can use find a way to get it done with the Cricut. There are tons of ways to use it and I know that many of you have one in your arsenal. If you're looking for a way to break it out and put it to use, I've rounded up 10 ways to personalize Back to School with Cricut. There are even more projects out there, but these were a few of my faves and I had to share! Read on, my friends.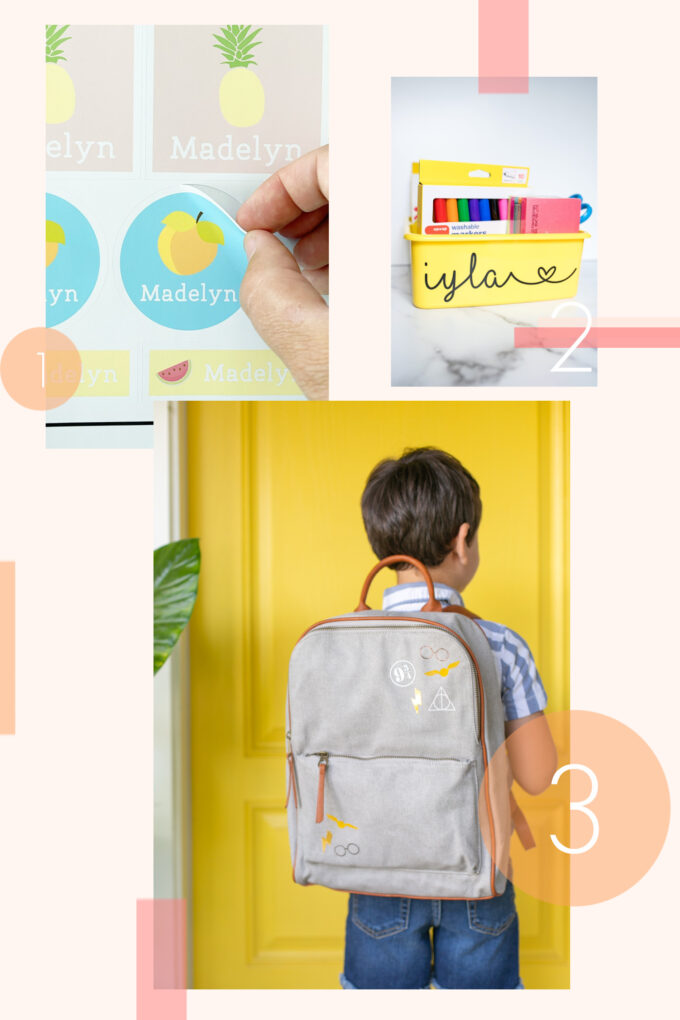 1. These adorable name stickers could go on everything. And should. via Pineapple Paper Co. 2. We actually bought a little bin for V to put all of her pencils, markers, and crayons in. I love this way to add a name! via The Supermom Life 3. Harry Potter for life. Vita actually thinks I was a student at Hogwarts (because I told her that) and now I feel like she and I need this backpack and all of the other magical accessories! via Lovely Indeed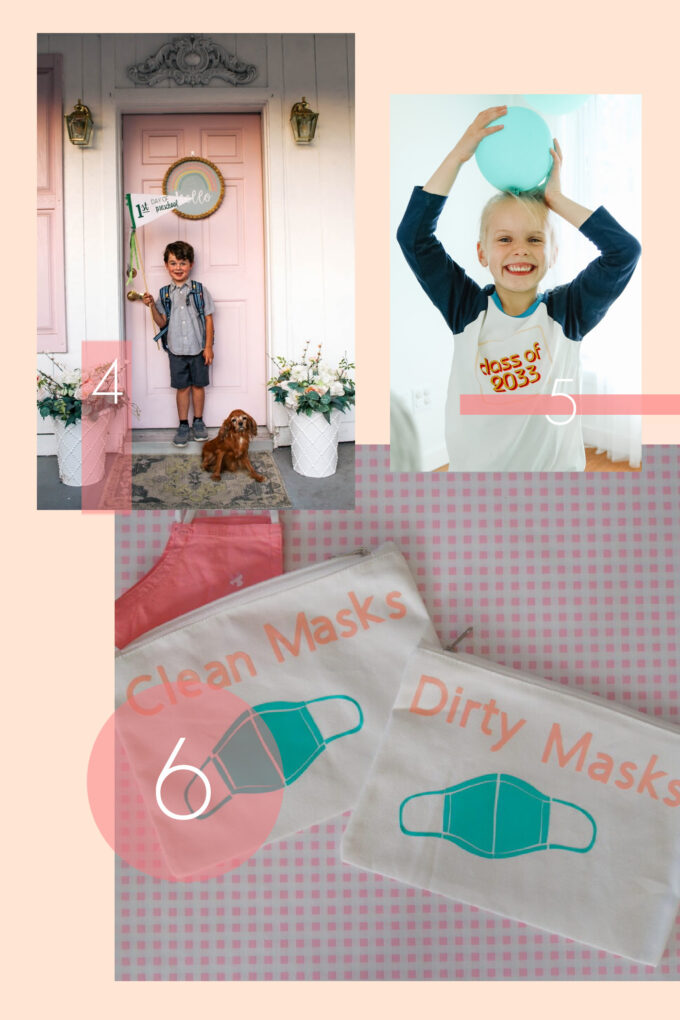 4. This pennant is adorable for the first day of school. And you can even make one for the LAST day of school! via At Home With Ashley 5. I had to break out finger math to figure out when V graduates after I saw this adorable Class of 2033 shirt! via Honey & Betts 6. If your kids are doing in-person learning, these personalized bags are a great way to separate clean and dirty masks! via The Chirping Moms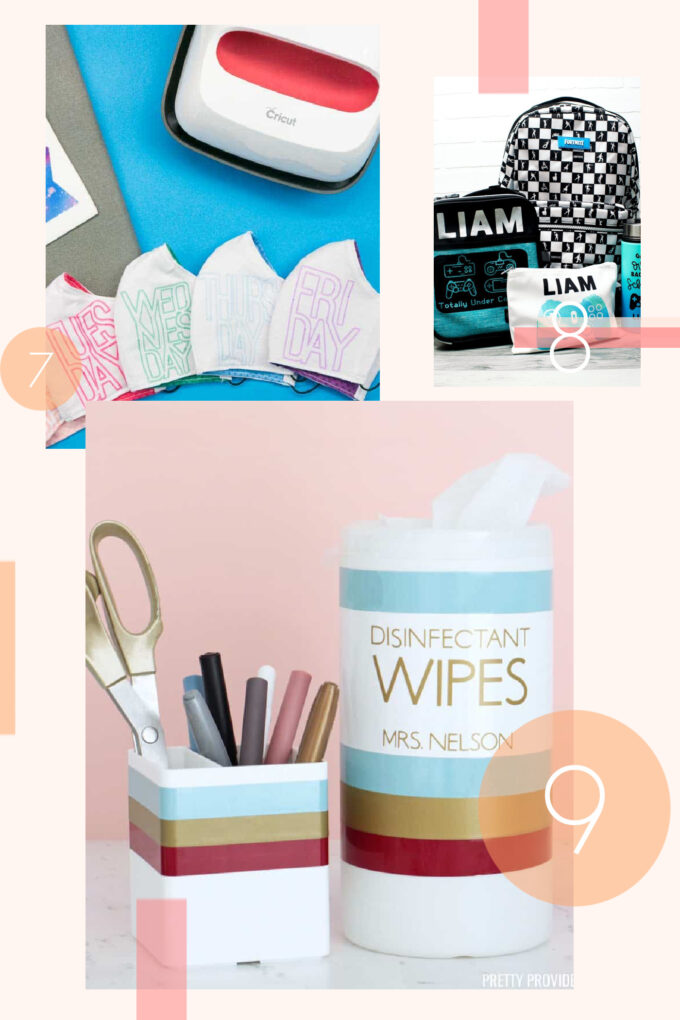 7. Speaking of masks, MAKE THESE! One for every day of the week! via Tried & True Creative 8. If you've got a little gamer in your life, these personalized accessories are for him or her. via Sugarcoated Housewife 9. I can't tell you enough how much I just want to give every teacher a huge and a crap-ton of supplies and love! This nice gift is a start! via Pretty Providence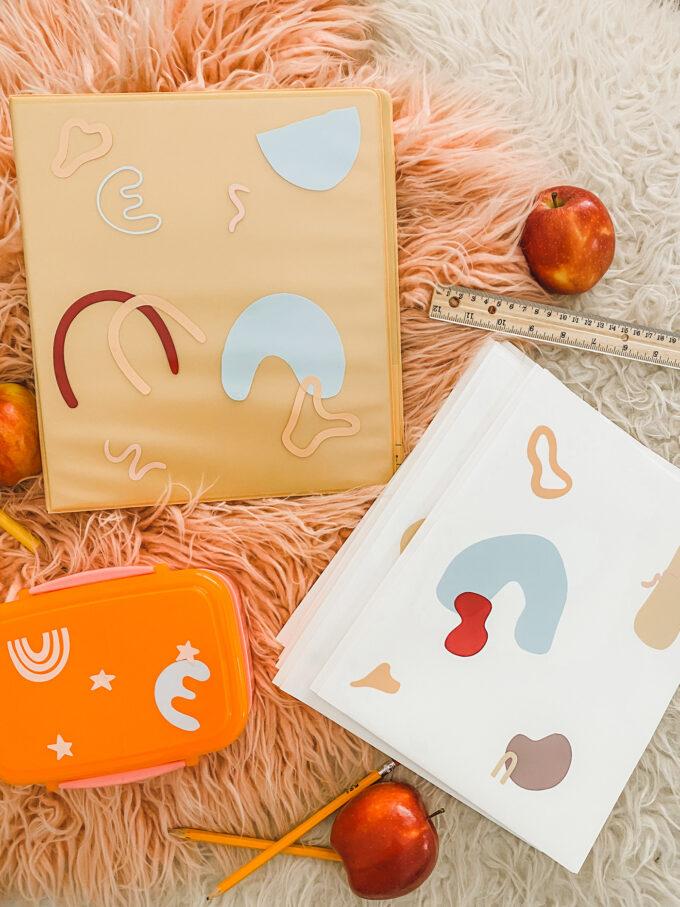 And, of course, I've gotta include the abstract stickers I made to personalize our own school supplies! I'm wanting to put these on everything. Check out the tutorial right over here! Whatever you're up to, I am still cheering you on! And if you're a teacher, you get triple the praise!
Looking for more way to DIY? Take a gander at our library!