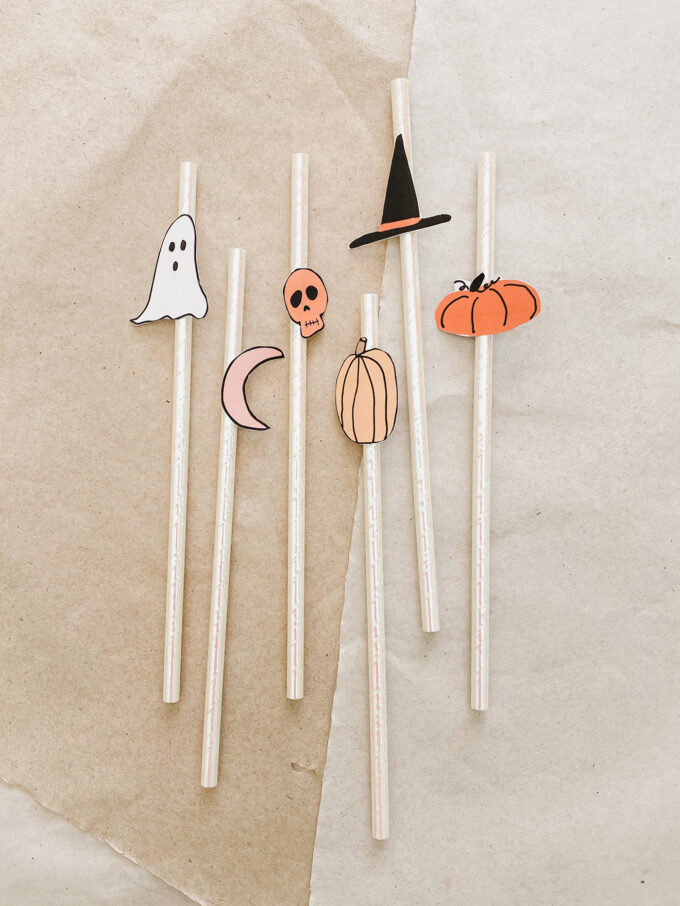 No matter where you are, Halloween is probably going to look a bit different this year. You might be doing some socially-distanced trick-or-treating, or just kicking it at home with the family. Either way, I want to make it fun for ya! A while back, HP asked if I would be up for creating some halloween printables for their Print, Play, Learn website. It's no secret that I'm a die-hard Halloweener so, of course, I said yes. I snagged an Apple Pencil for my iPad two years ago and it has been my best little pal. I love doodling while on road-trips or while watching The Office reruns on Netflix. I was able to bring these cute little halloween characters to life for a whole suite of printables for HP. You can make some spooky straws, some spider wrist cuffs (V's current favorite), or decorate a wreath with a bunch of printable paper bats! Read on to see the fun and snag the PDF links at the bottom of this post!
I'm not going to lie. The spooky straws are my absolute favorite. We recently did a mini COVID birthday party for Vita with 3 of her friends and I paired these straws with their drink cups. So fun!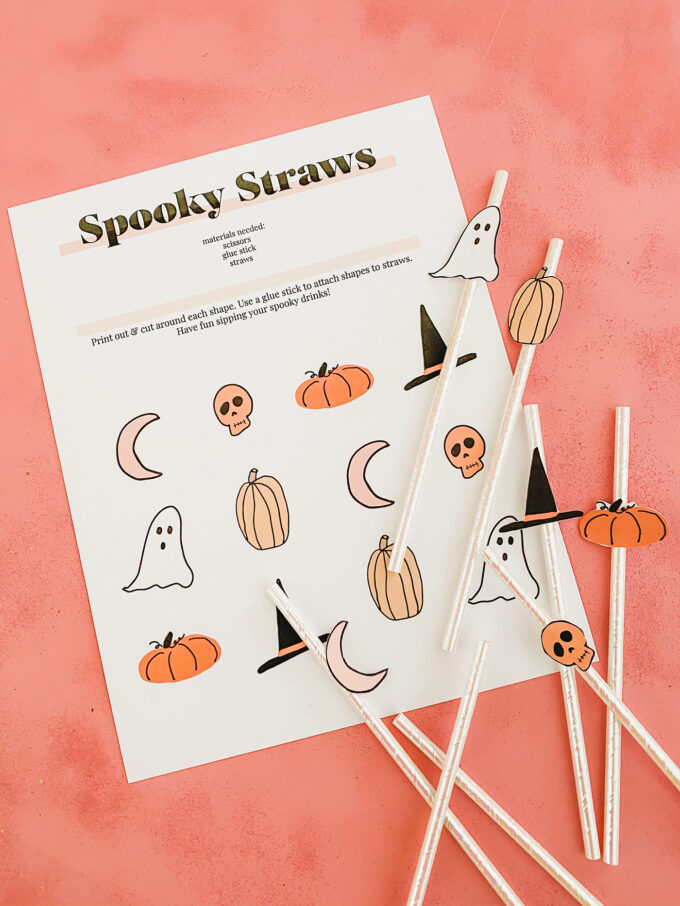 You can simply download the PDF and print them out right from home. You can cut them out or have your child cut them out (use child scissors and be sure to supervise!).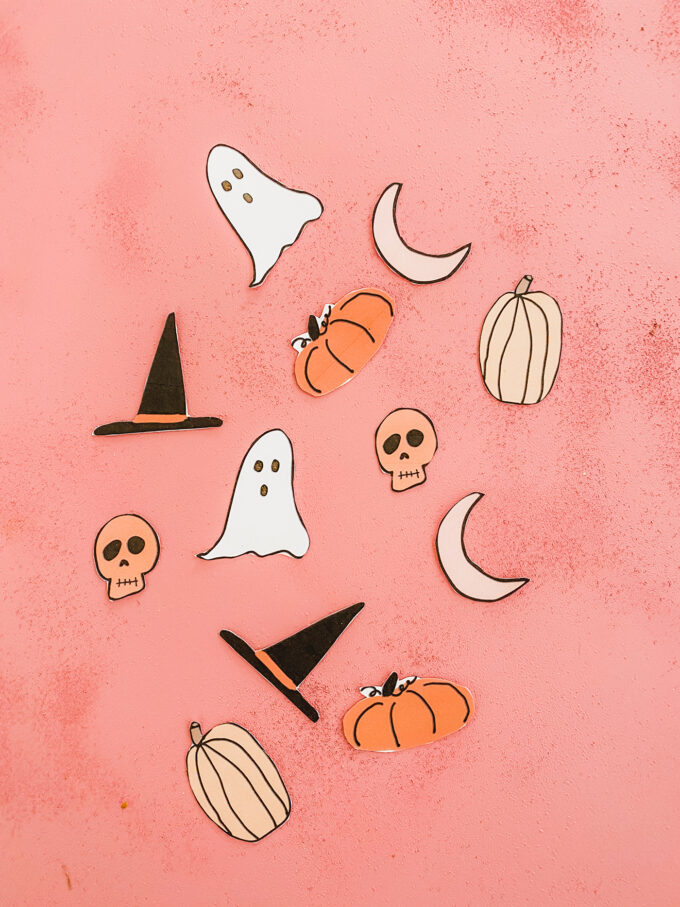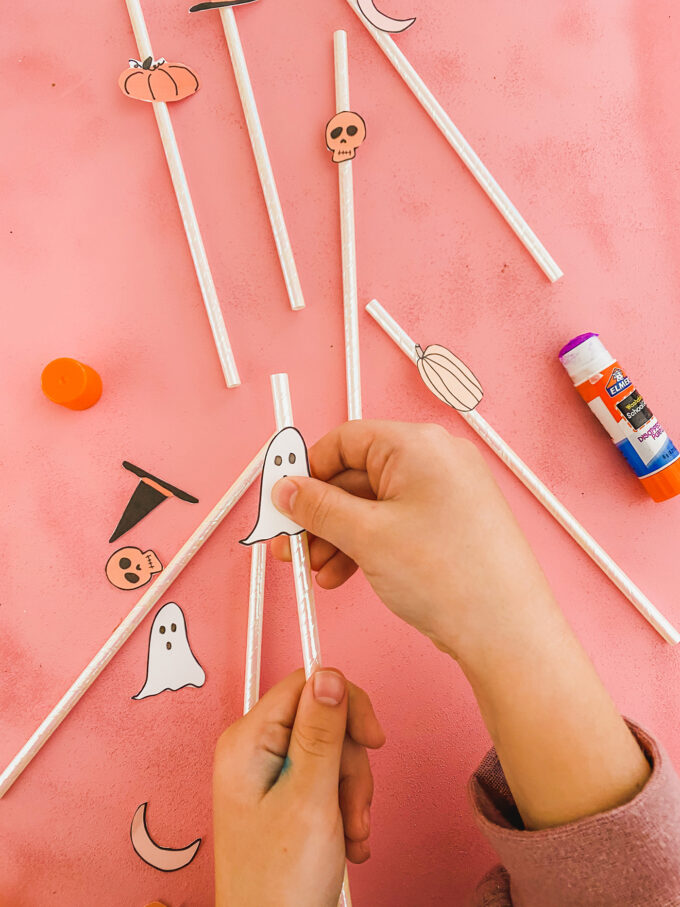 Grab a glue stick and attach the shapes to some straws for any occasion. These definitely dress up any old straw and will be making an appearance on our Halloween night. With some homemade root beer, of course.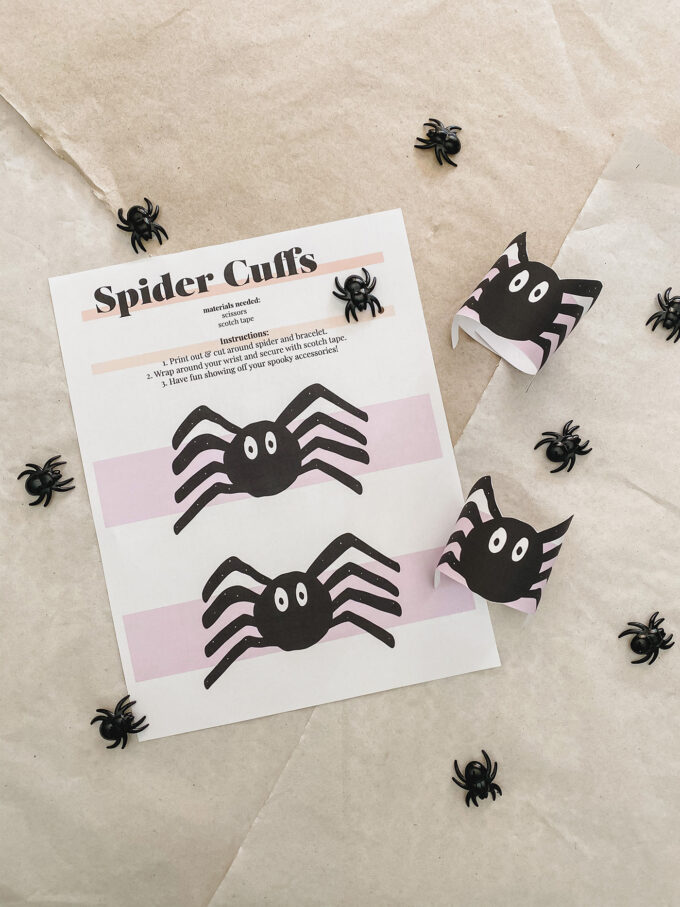 The spider cuffs are crazy easy to make. Just print out the PDF and trim around each cuff. Wrap them around your child's wrist and secure with some tape!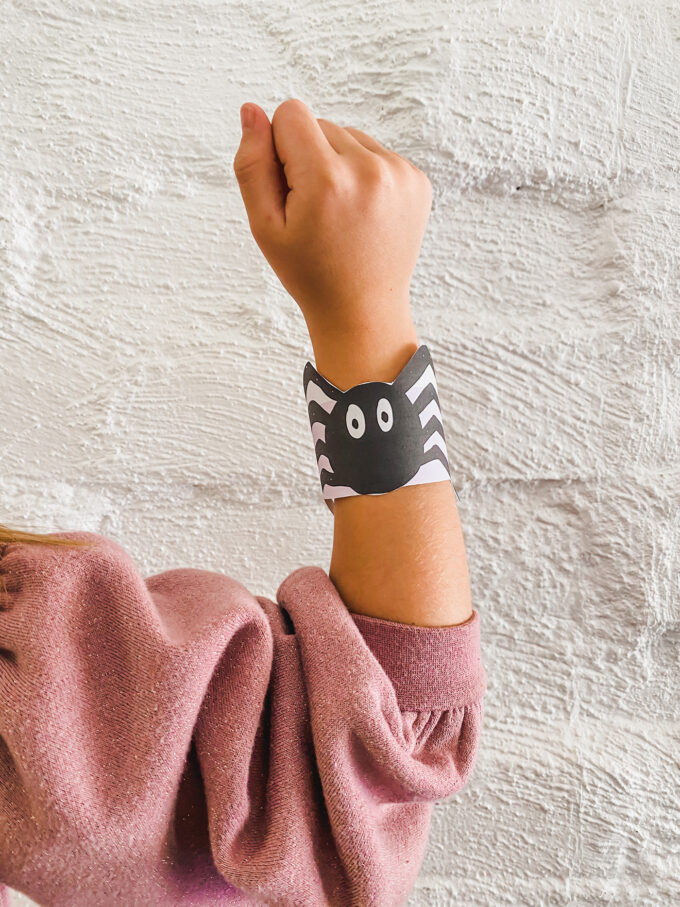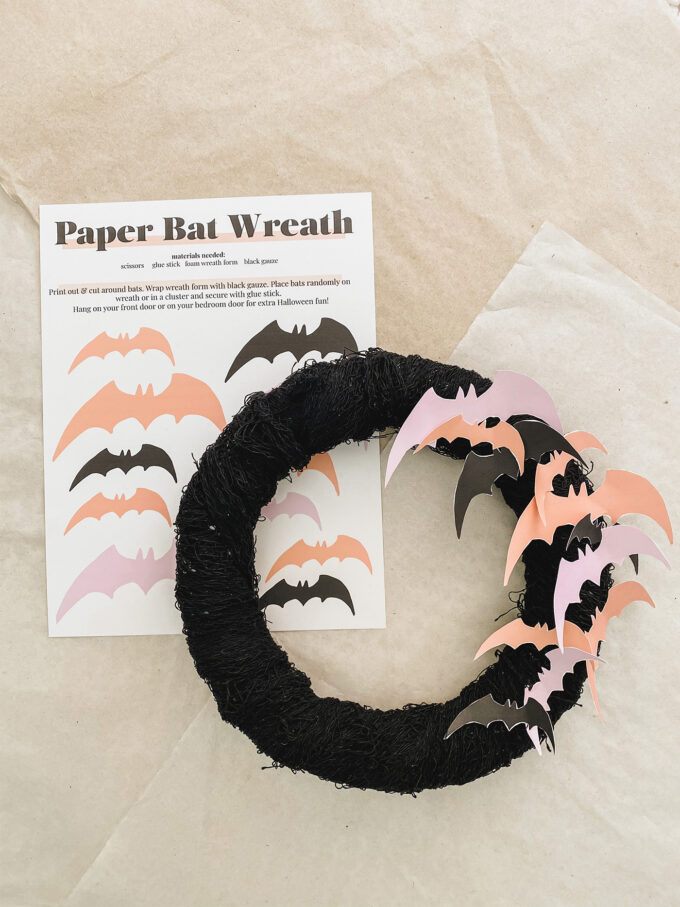 And if you're needing a little last-minute decor, grab a mini foam wreath form and some gauze from the dollar store. Wrap the wreath form in the gauze and attach these paper bats with some glue! They look great in a little cluster on one side, or you can just glue them randomly.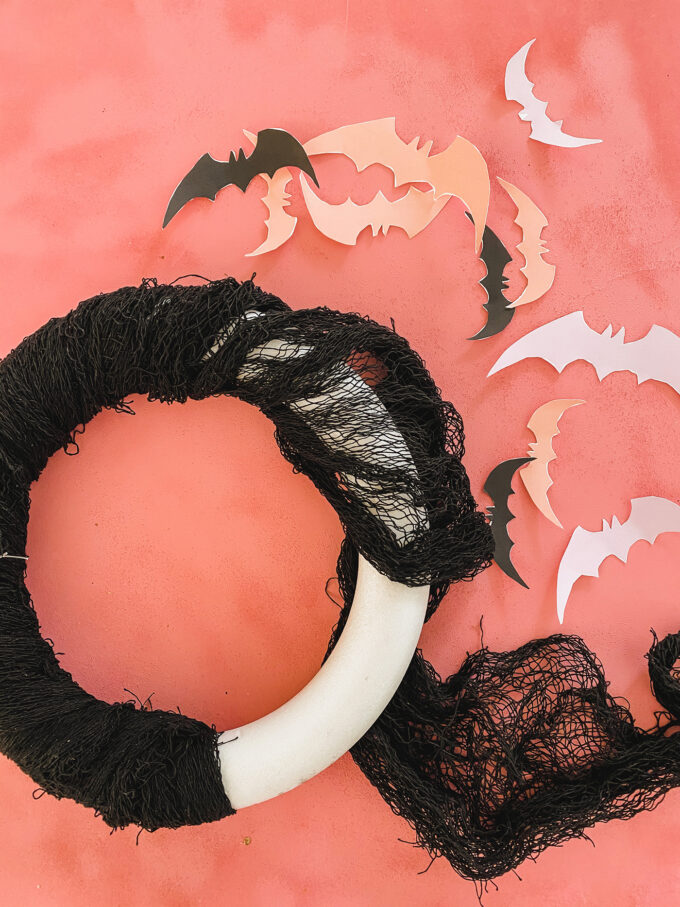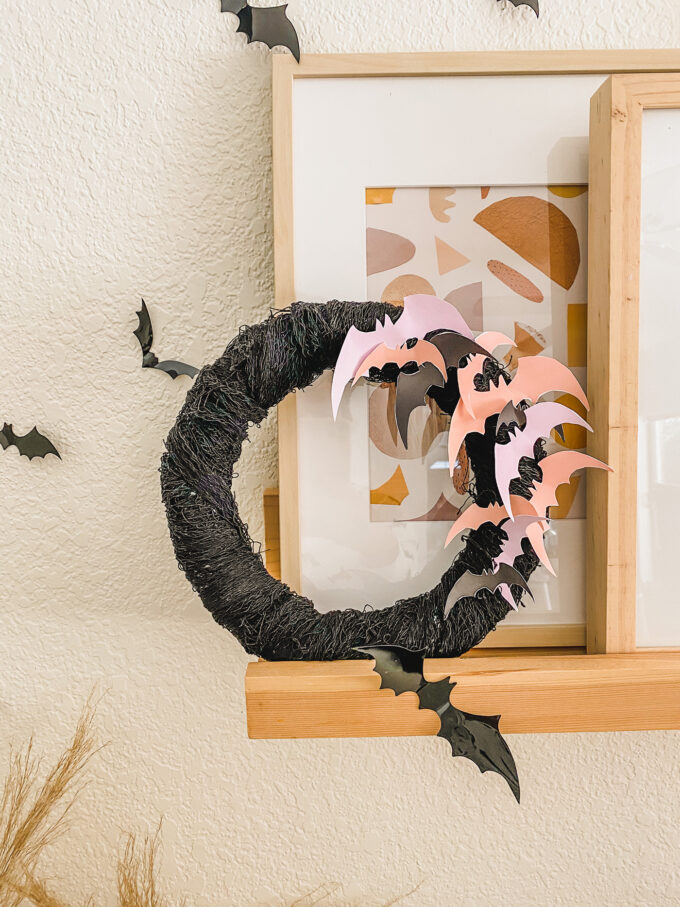 These were a blast to create and I'm pretty excited to peruse through the other Halloween printables on HP's site. There's something for everyone!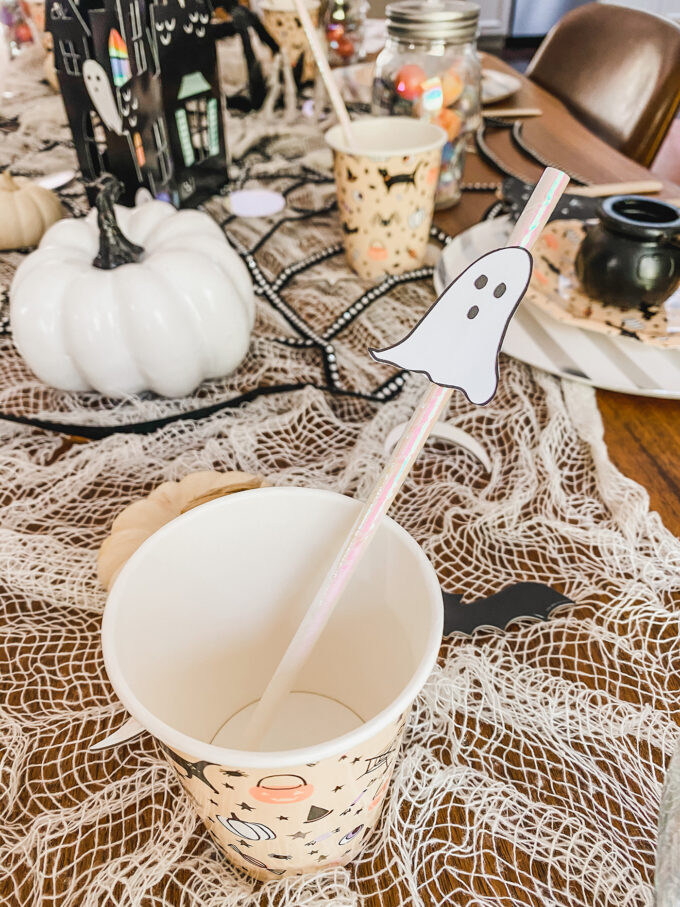 Head over to HP to take a look at all of the printables created for Halloween this year. And if you want to download the specific printables I created, just click the links below!
Spooky Straws Printable Download
Spider Wrist Cuffs Printable Download
Paper Bat Wreath Printable Download
Looking for more Halloween inspiration? We got you covered. Check these out! –>
Halloween Home Tour || Trick-or-treat Bag Stickers || Collection of Printables For All Your Halloween Goodies