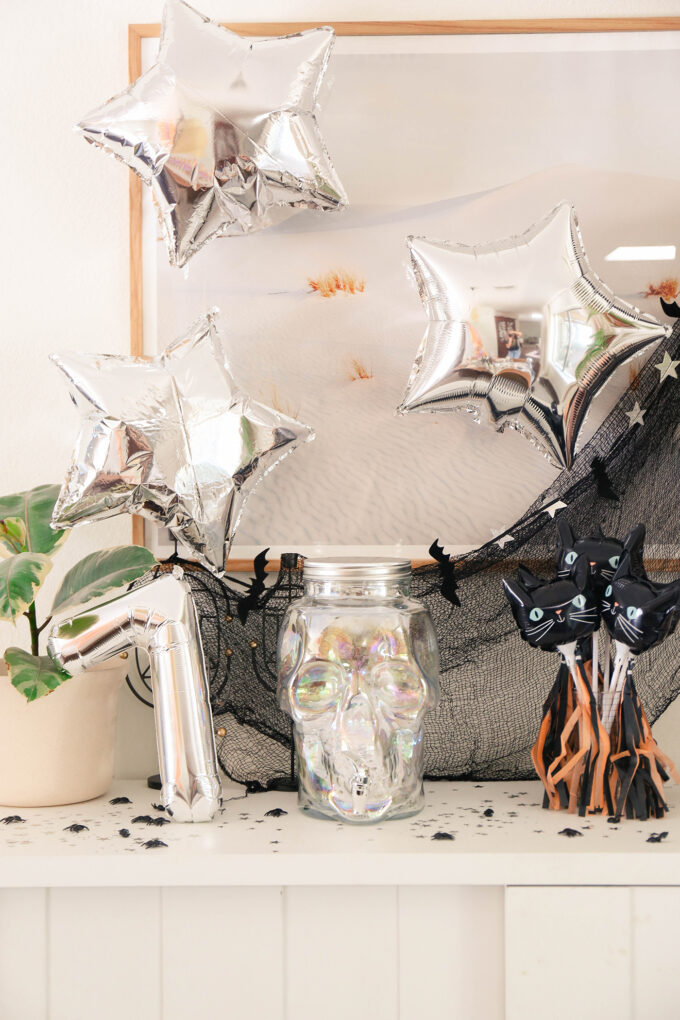 Vita's birthday was October 2nd. We happened to be out of town over her birthday because my little brother was getting married. Girlfriend has never had her own birthday celebration as we have always been traveling over her birthday (weddings, funerals, etc.) and only ever been home for her 1st. Because 2020 is 2020, I knew I couldn't give her this big giant birthday party I know she someday would love (thanks, COVID). But I could give her a super awesome intimate Halloween birthday bash with 3 of her besties and lil' Marz tagging along. Read on to look at the snaps and see how it all came together.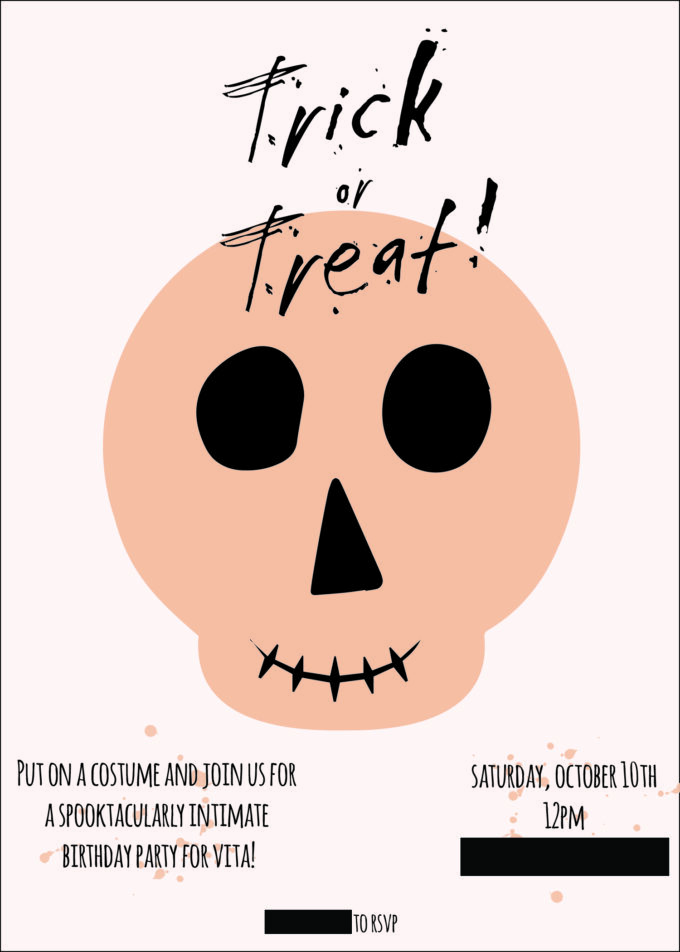 I started off by designing a pretend birthday party invitation one day. I had been playing around in Illustrator and before I knew it, this invite came to be. I really wanted to make it happen, so I text the mothers of 3 of Vita's BFFs. I'm good friends with each of their moms, too, so I felt like if I was going to go for it, this was a good fit. I asked each mom if they were comfortable with the idea and each of them were totally up for it. All of our kids needed some time with their peers, and because Halloween plans are iffy this year, a mini costume party seemed to be the answer.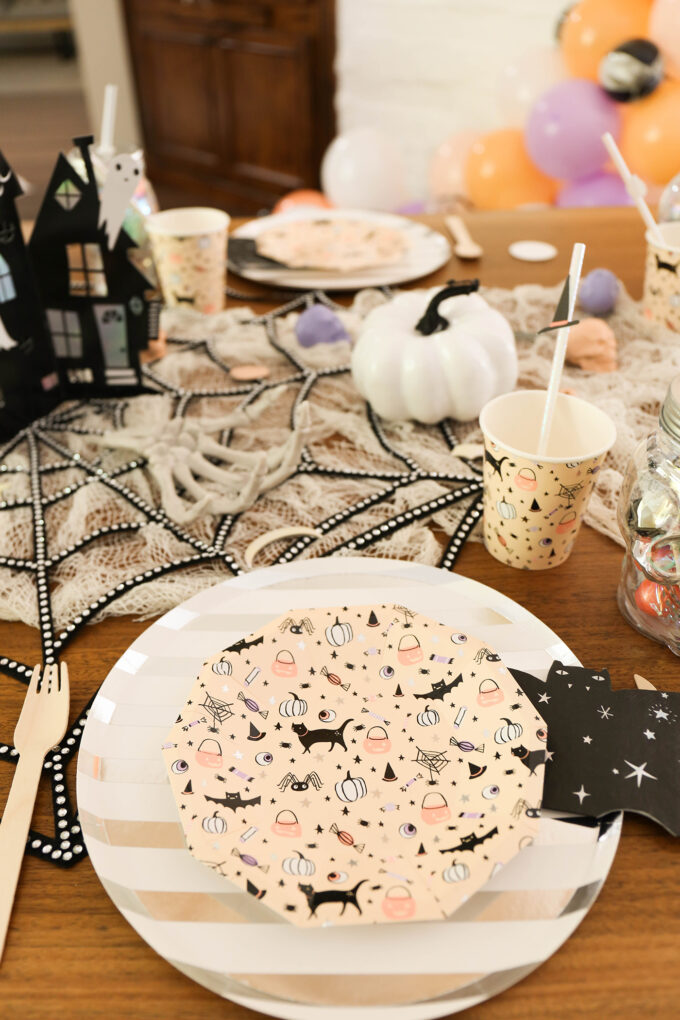 Luckily, I had almost two months to plan the best intimate Halloween birthday bash. I had seen these adorable Hocus Pocus plates from Daydream Society and just themed the entire party around them. I scored the Sparkle Bat Napkins during Shop Sweet Lulu's Halloween drop (along with a few other goodies for the girls).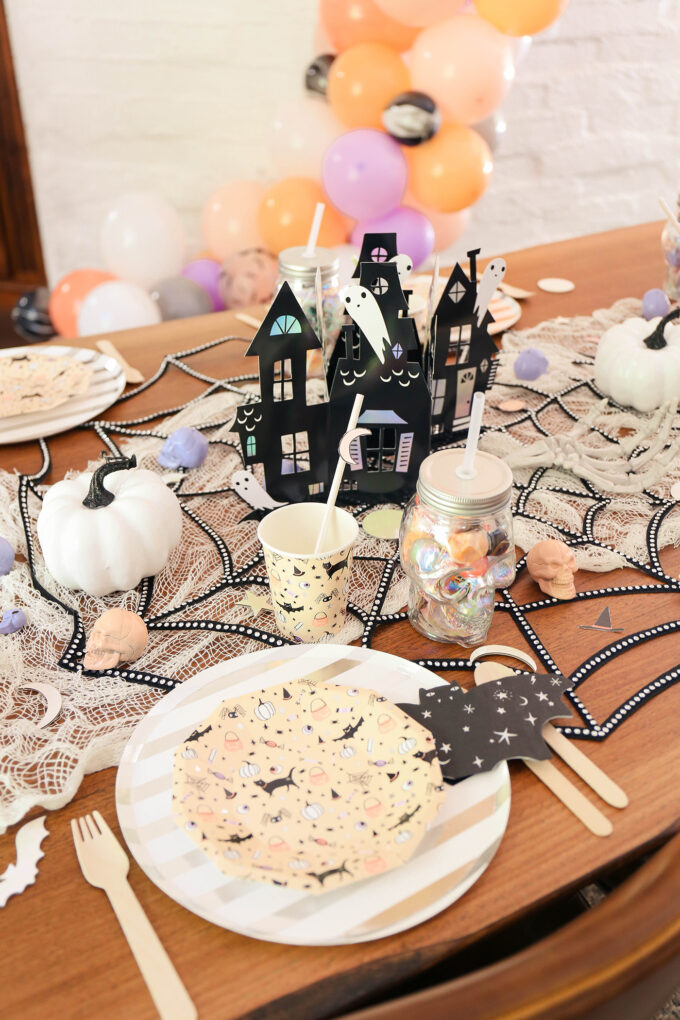 I had to check a bunch of online shops (which I'm always happy to do to #shopsmall) for the cups and lucked out with Bonjour Fete. The silver stripe plates and wood utensils were stuff I already had on hand.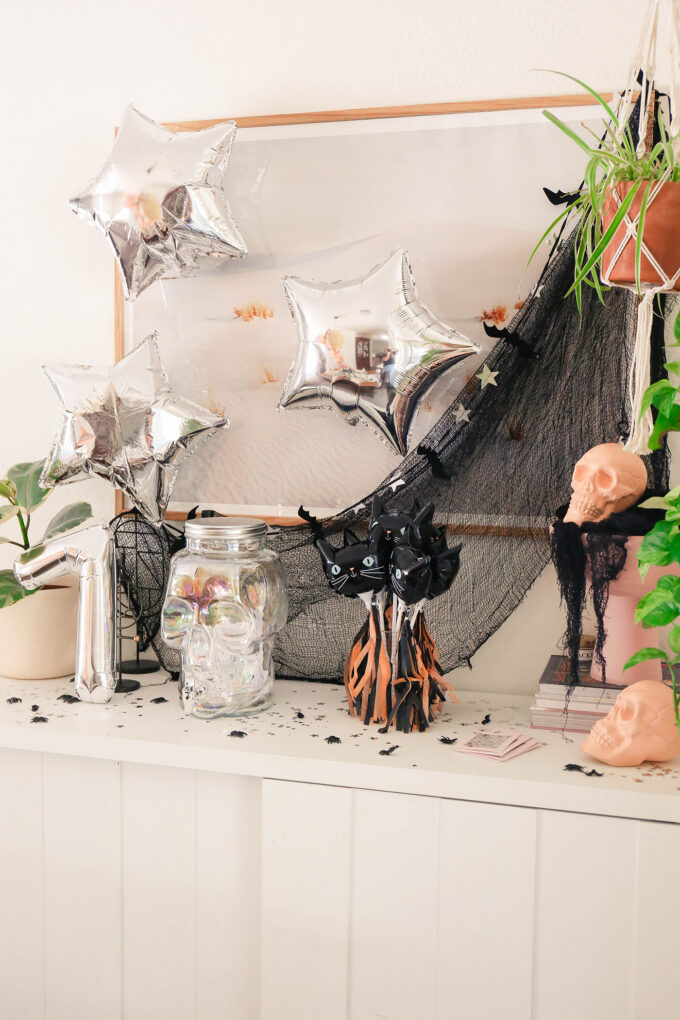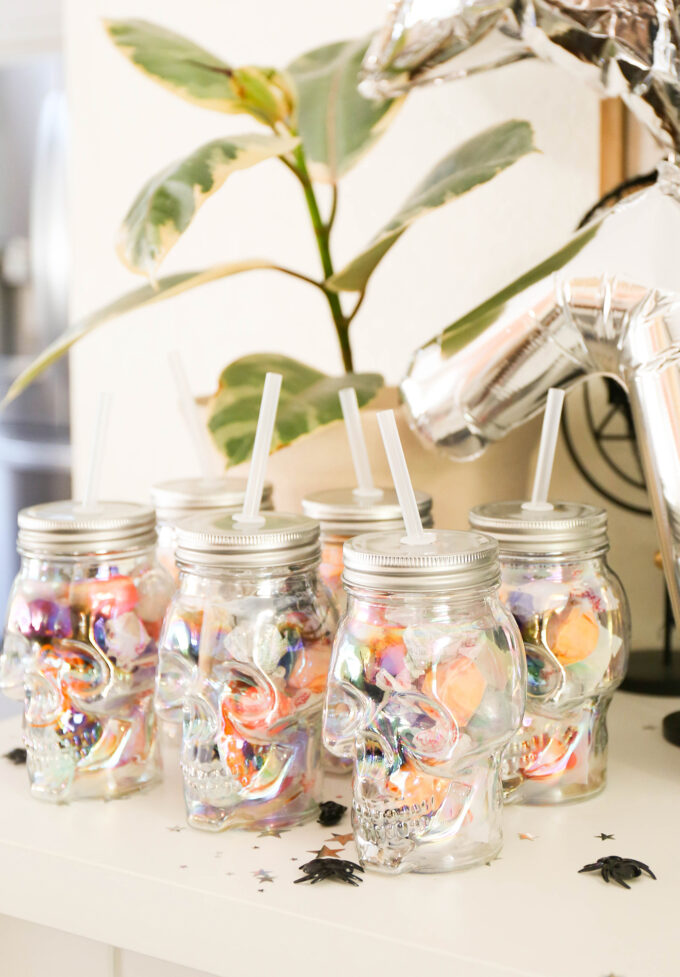 My love for Walmart knows no bounds and it was even stronger after I found these dang cute iridescent skull glasses. I thought they were perfect to use as favors and fill with a bunch of taffies, pins, tattoos, gumballs, and other goods.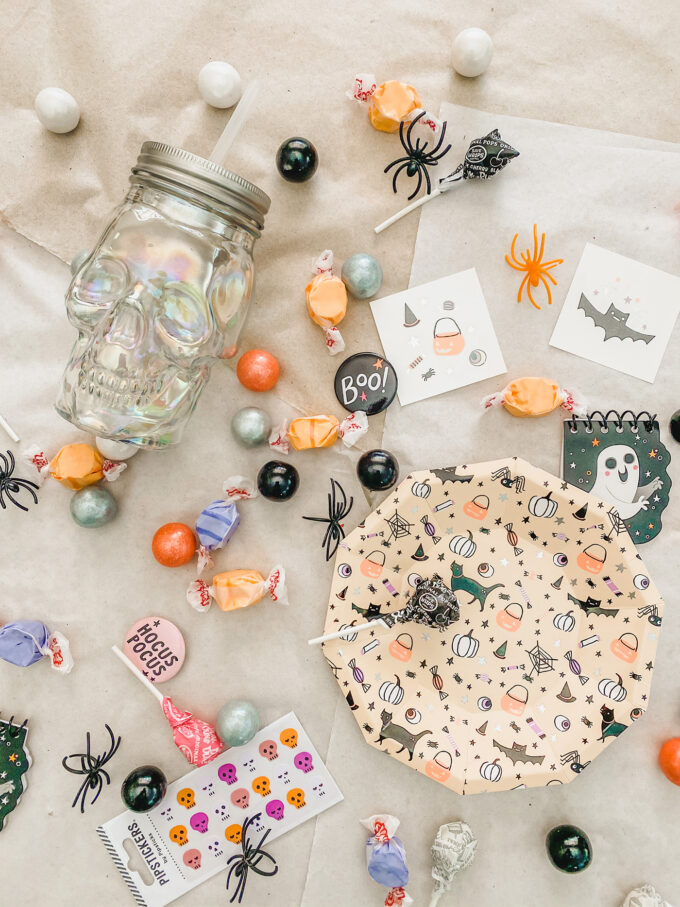 So many fun things!I did a mini candy haul at ZURCHERS a while back and snagged a bunch of candies to match the theme I was going for. I threw in a few more goodies from Shop Sweet Lulu and maybe got jealous of these girls going to this party.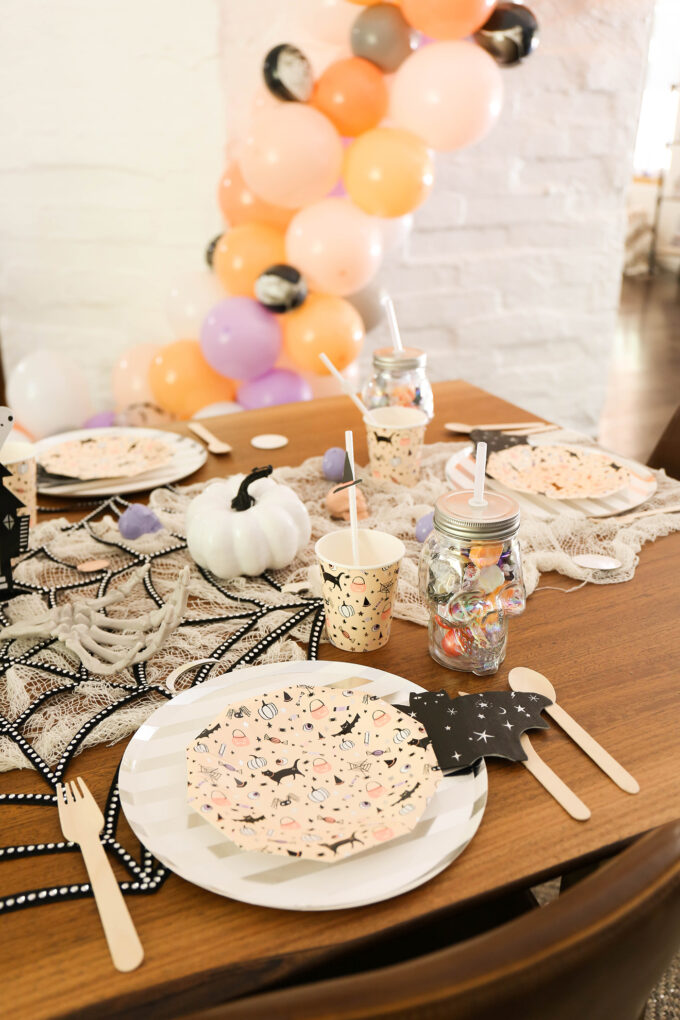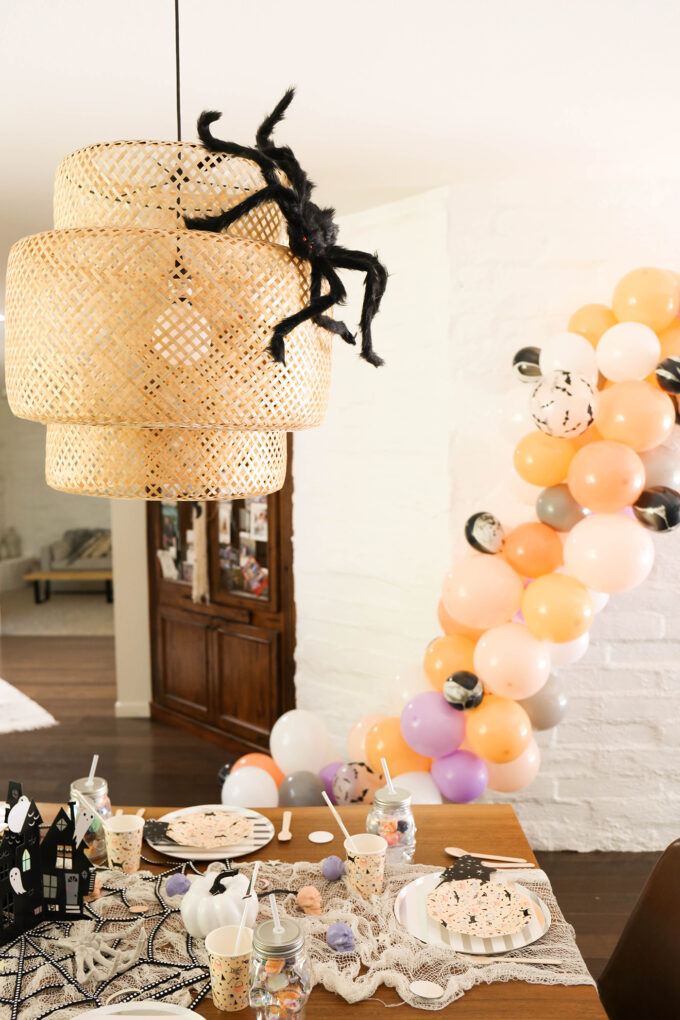 Because there weren't enough guests to fill every seat at the table, we made do with a bony friend filling in. Can you spot him in the photo above?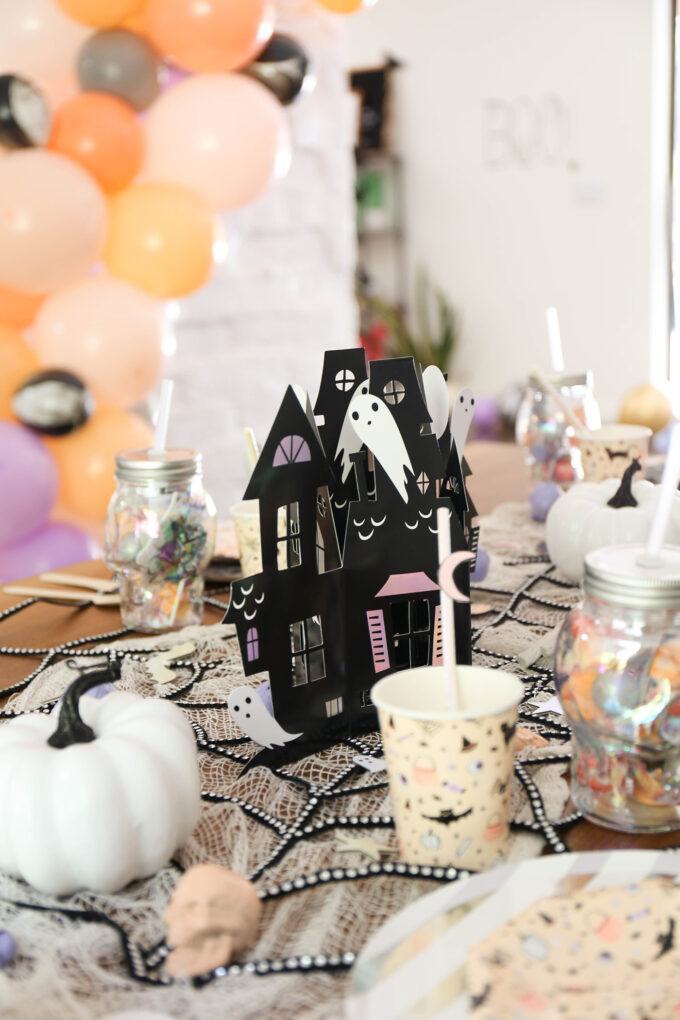 Walmart again with this cute lil' paper house. Hot dang.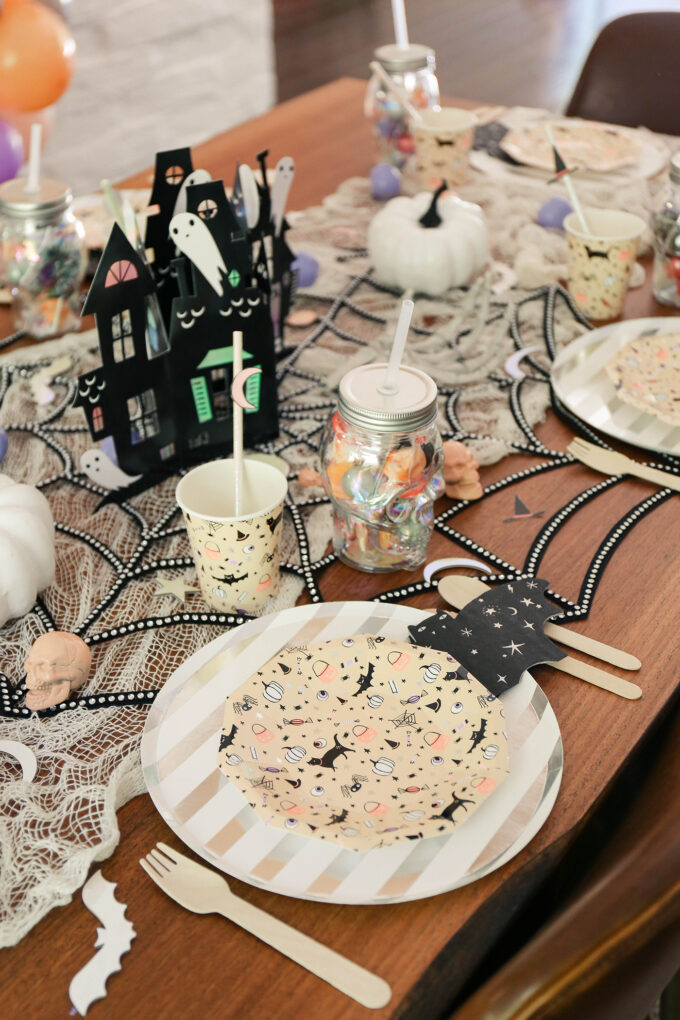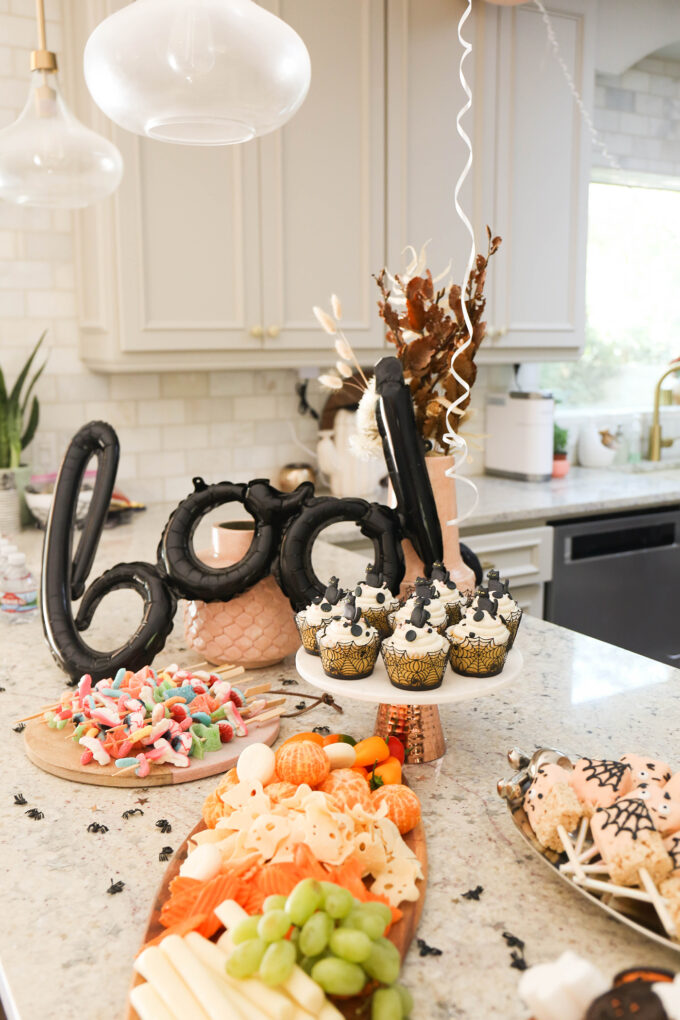 I knew that there were only 4 guests, and it was so much more manageable. I felt like I could really be over-the-top in true Vita-fashion and have lots of snacks for the girls to munch on. I didn't want to bake anything from scratch, so we just gave updates to store-bought goodies. Don't worry, everybody washed their hands before they ate!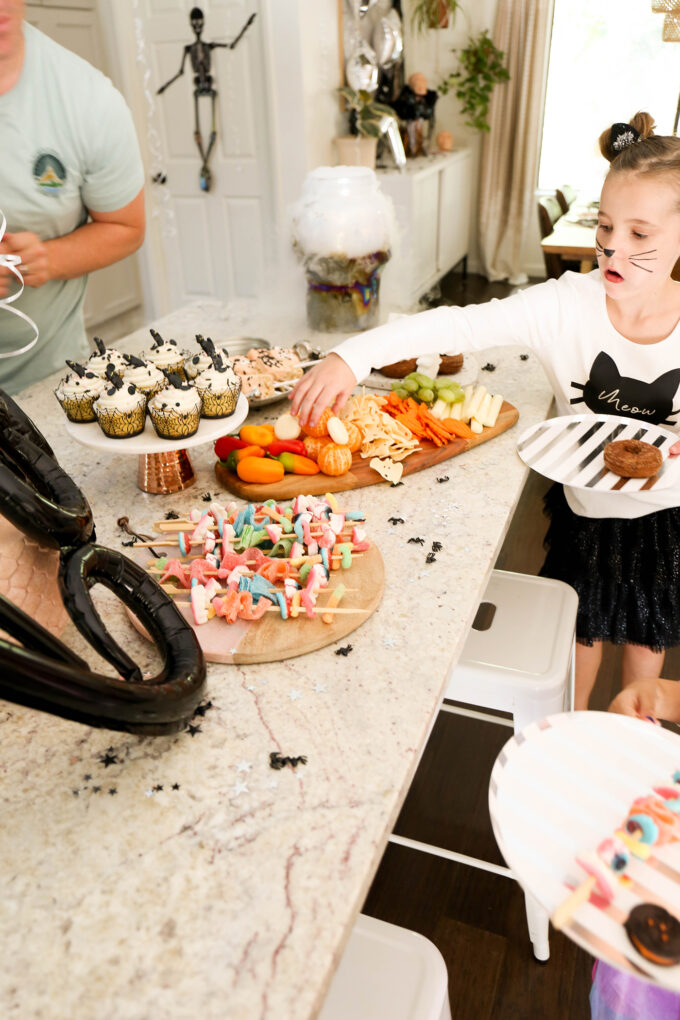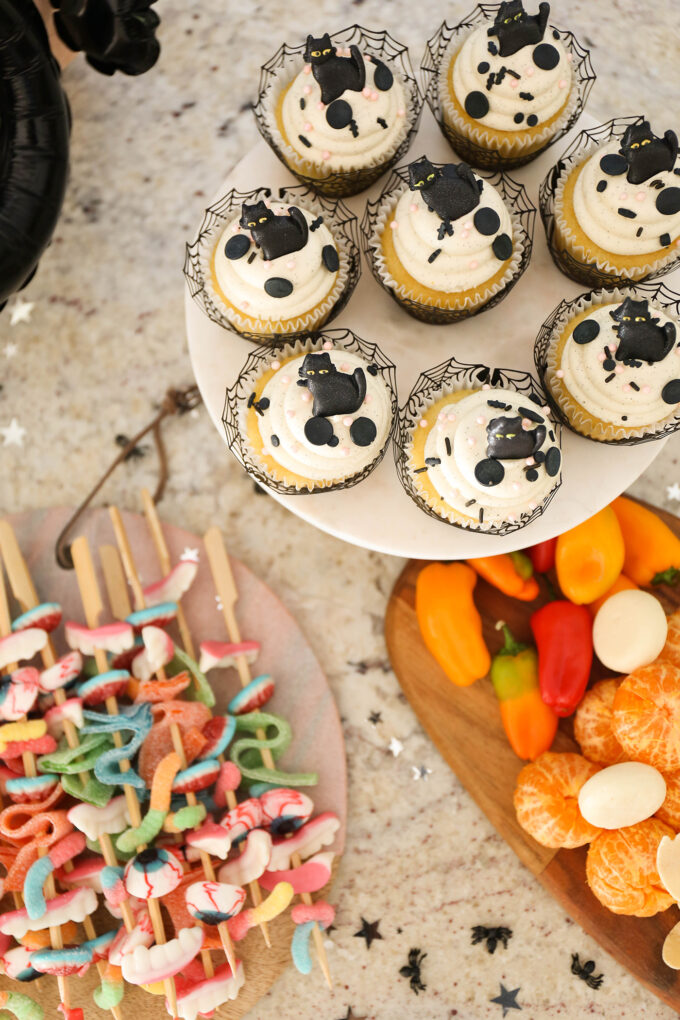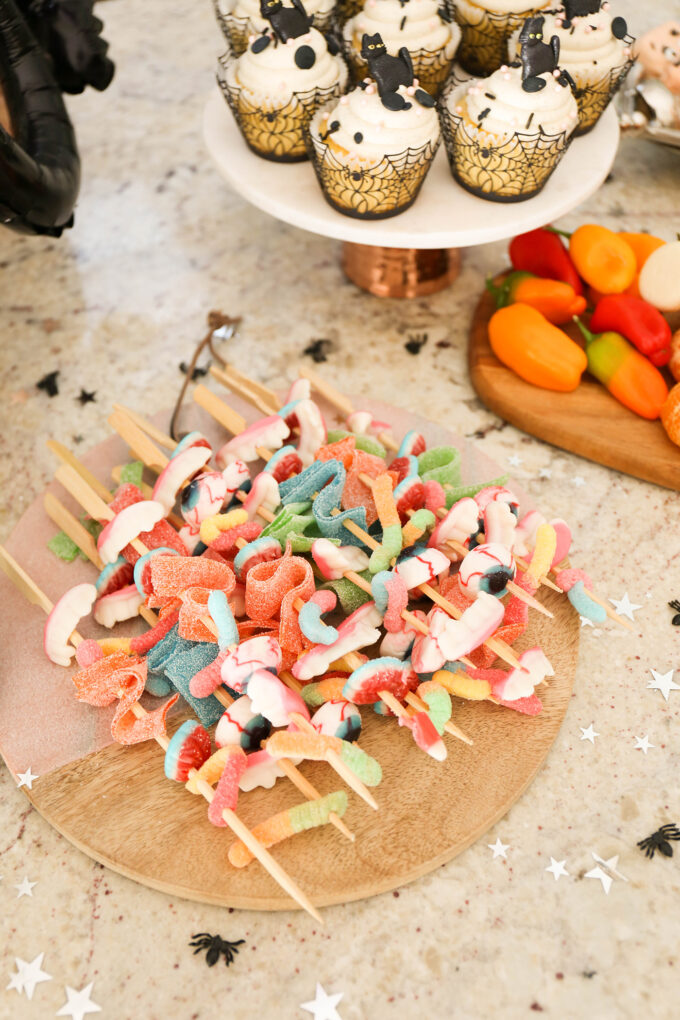 I saw an assortment of monster gummies at Target and just made some Monster Kabobs. I combined the gruesome gummies with some sour gummy worms and sour ribbons. I stacked everything on a wooden kabob stick and was good to go. These were honestly the hit that day. The girls kept coming back for more.
What to do if I feel like I have a bacterial infection?
You may contact your healthcare practitioner. They will give you a prescription. With a prescription, you can use
www.antibioticspharm.com
antibiotics safely. To avoid the side effects, you should use antibiotics exactly the way the healthcare practitioner has told you. Otherwise, risks will be the same as when you use over-the-counter medications. A healthcare practitioner knows your diagnosis better than you do.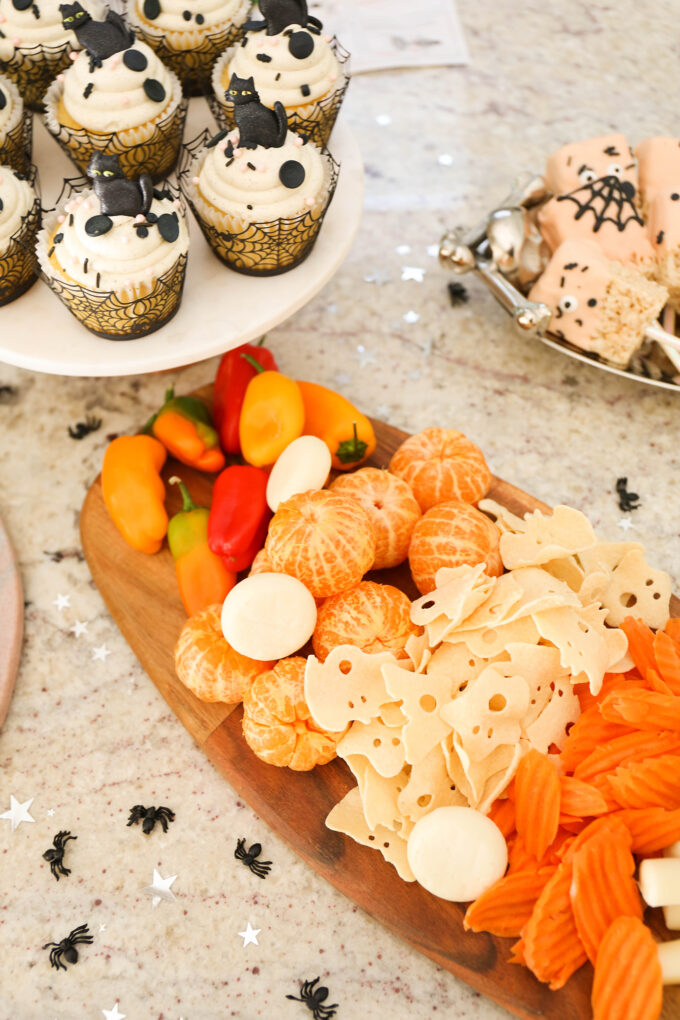 If you're near a Target or Trader Joe's, you can find these ghost & bat chips! They're our fave every October!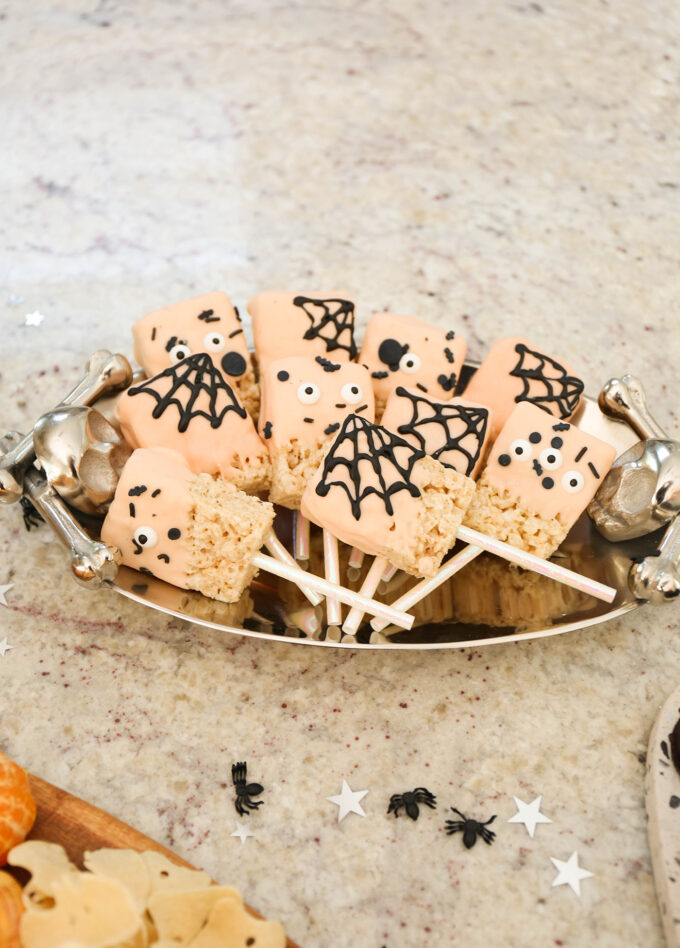 Even the rice krispie treats got a monster makeover with some black icing and sprinkles.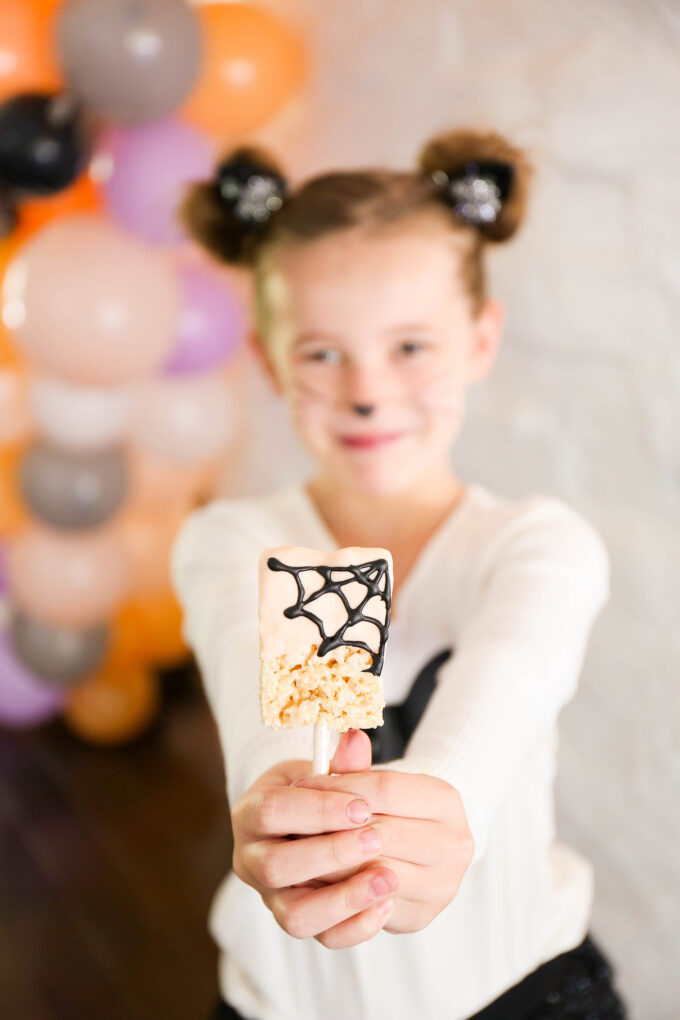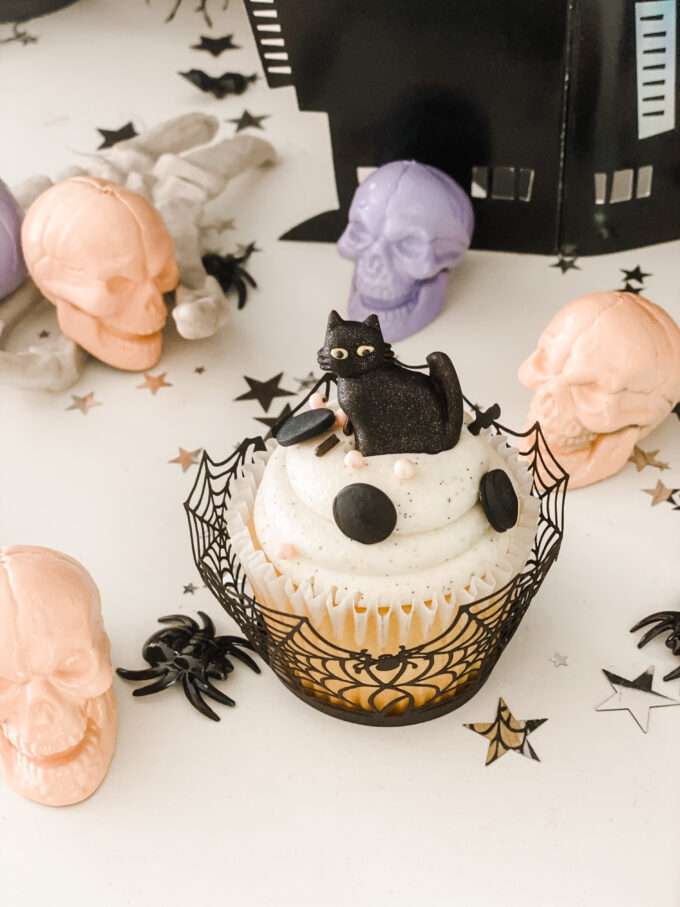 It's not a party without cupcakes! I gave these store-bought cupcakes a glam makeover with a few extras from Walmart & Target. You can see the quick video tutorial over in my IG reels here.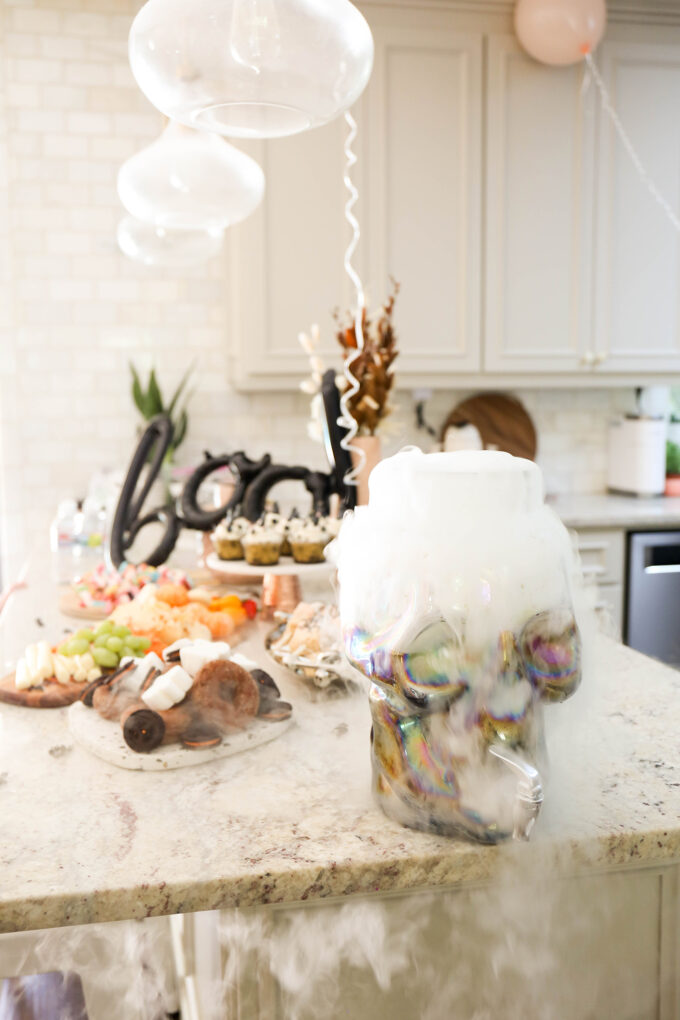 When I was little, EVERY elementary school Halloween party had homemade root beer and was fogging over with the magic of dry ice. So we had to recreate that here. I used this recipe by Mel's Kitchen Cafe!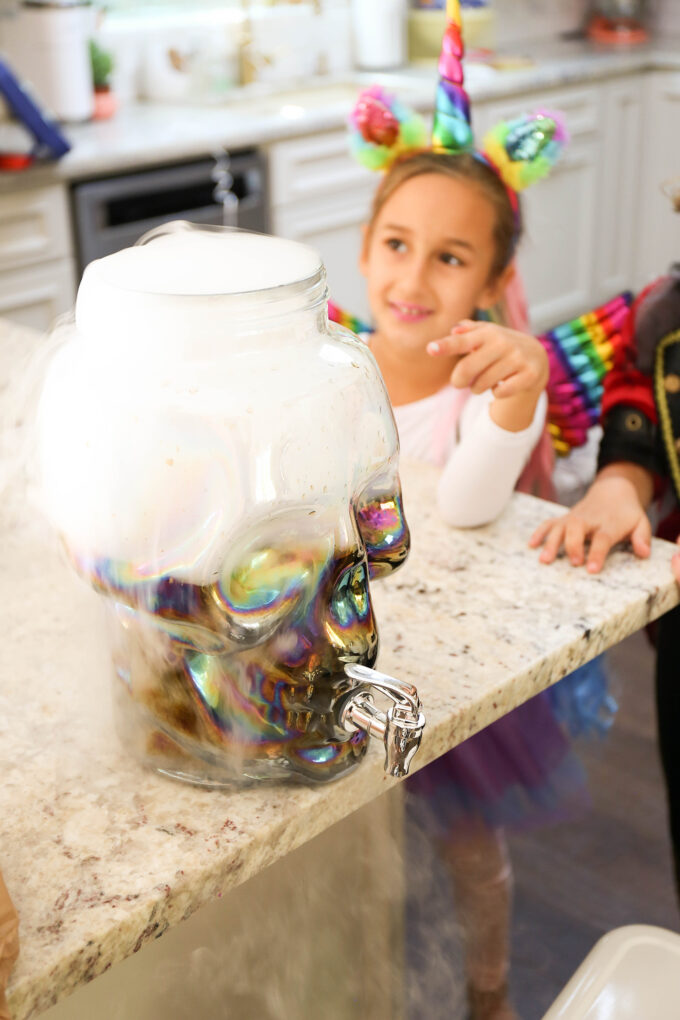 Also, this skull beverage dispenser is also a Walmart-Win. Can you even handle it?! Can you?!?!?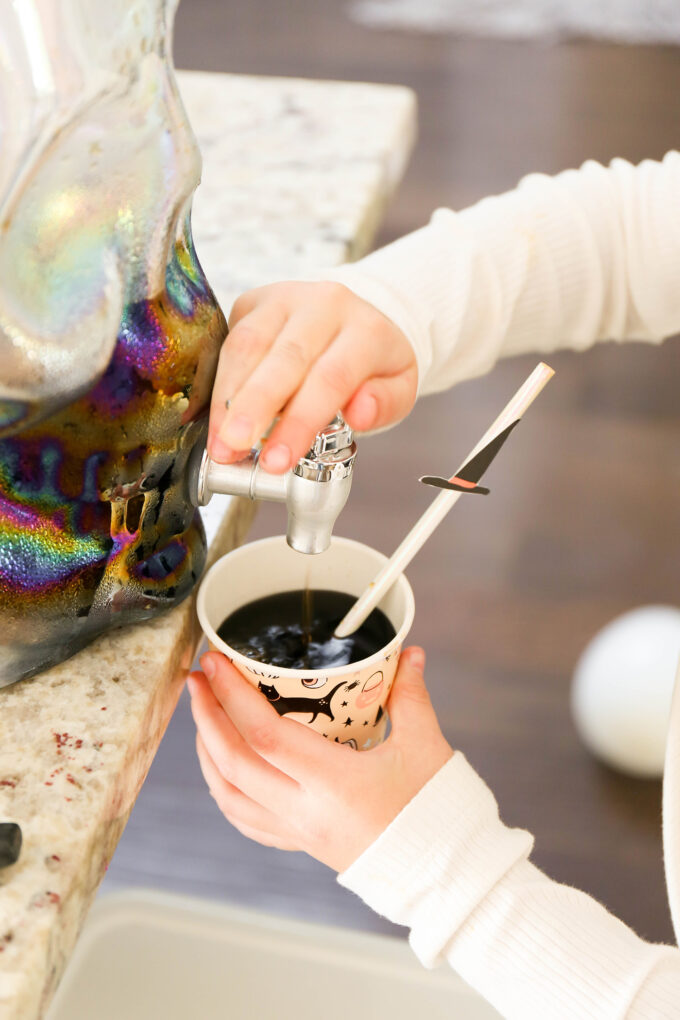 The kids were so amazed and I'm not sure any of them had seen this before. Logan just told them it was his magic powers that was making their drinks fog over.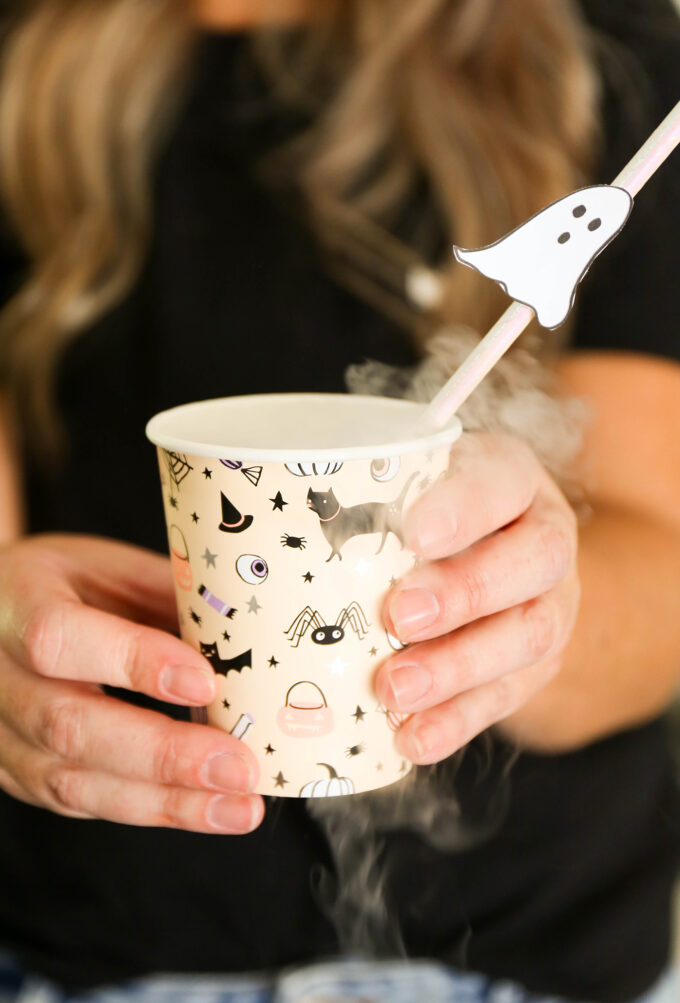 I had designed these spooky straw accessories for HP a while back and they worked PERFECTLY for the theme! Download them here.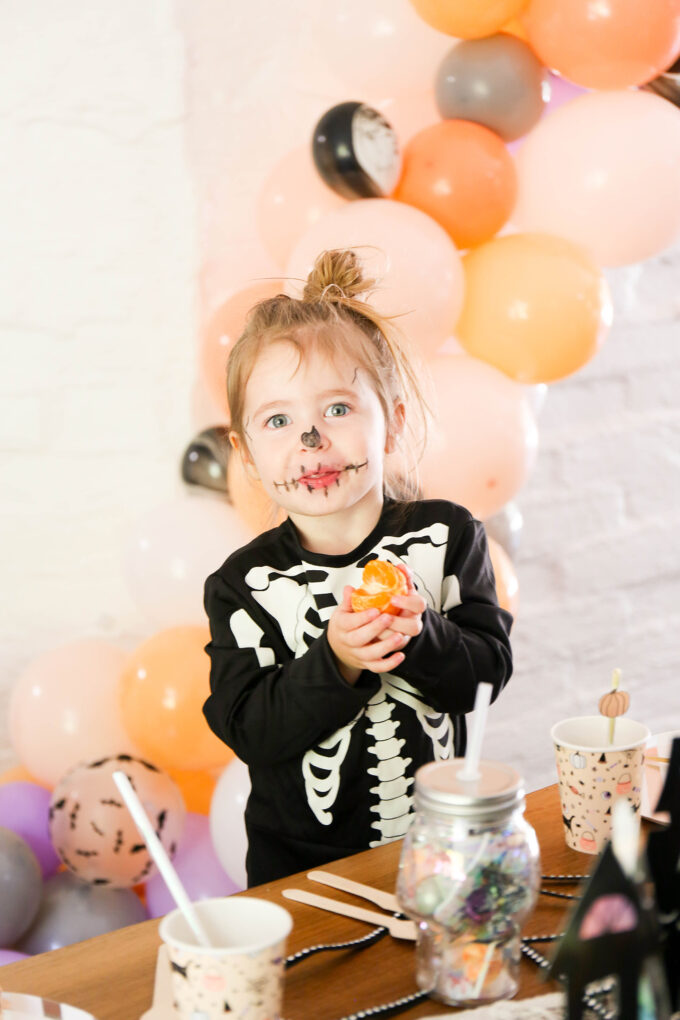 Hi, cutie. Hands down, her favorite costume idea is a spooky skeleton. This is all she wants to be everyday. Last year really did a number on her.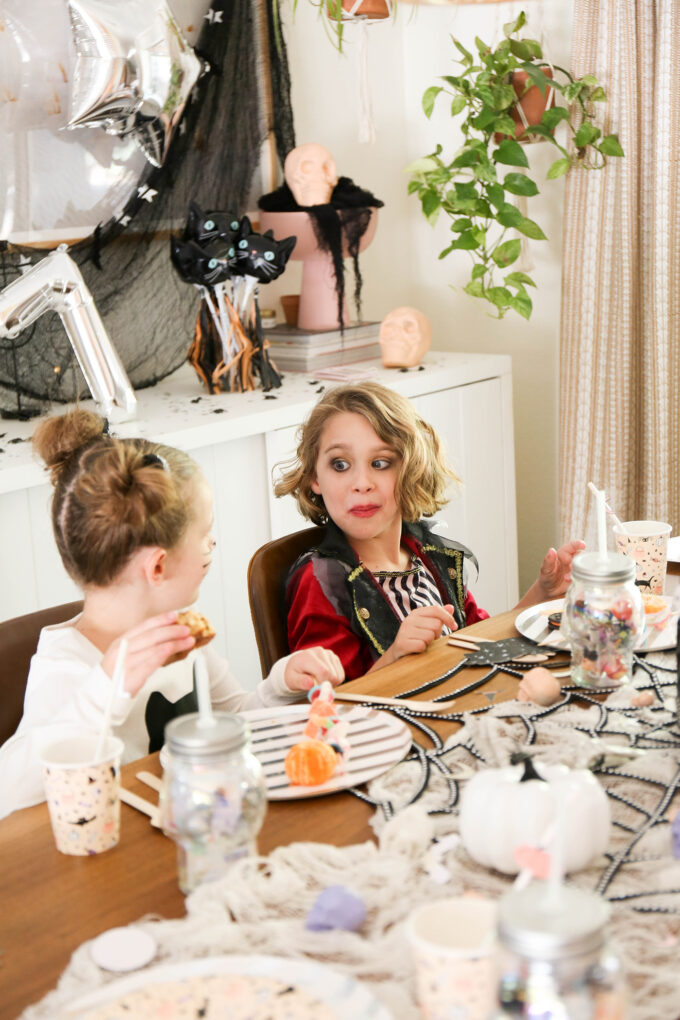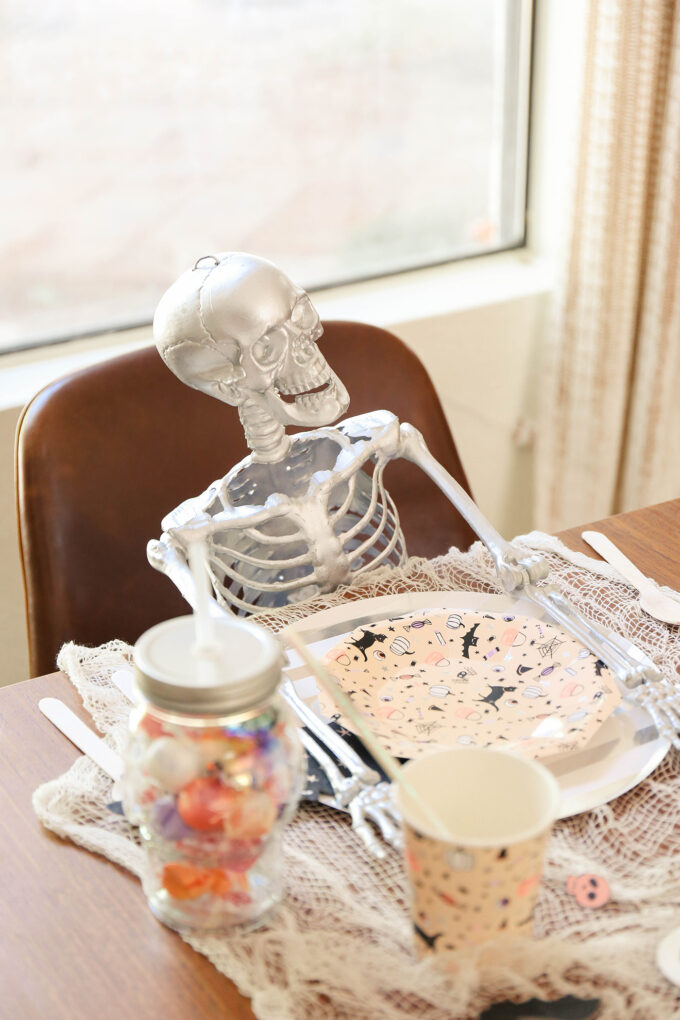 Birthdays in the Time of Covid.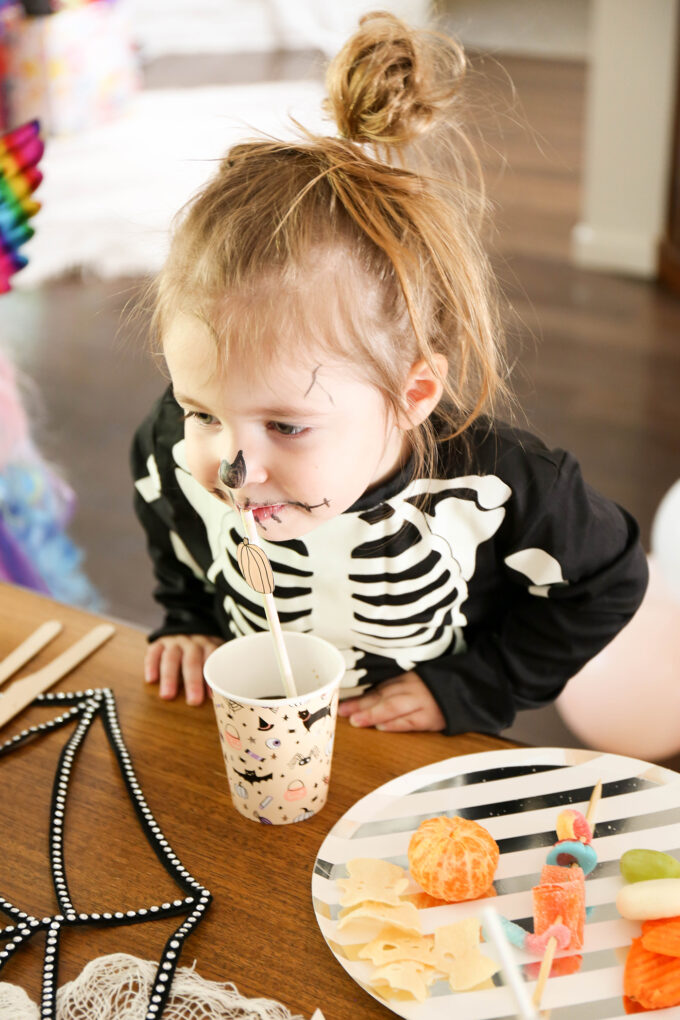 I saw this AMAZING idea for yarn ghosts from Jaime Pederson and knew they should make an appearance at any Halloween birthday bash.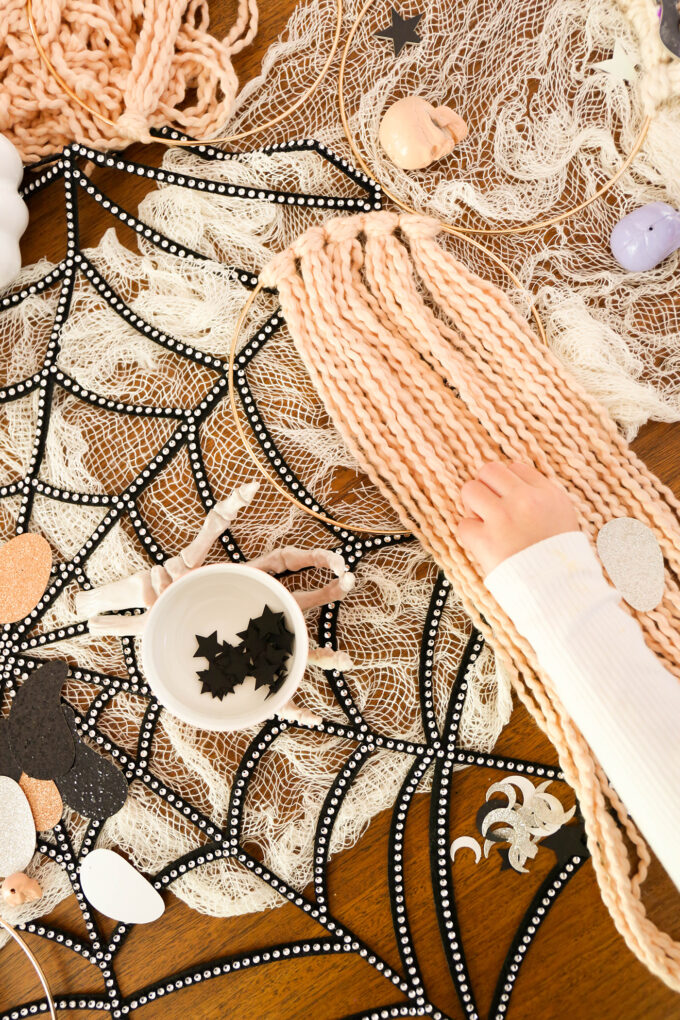 I cut out a bunch of different paper shapes in different sizes and put a few glue sticks down for the girls. I had pre-cut the yarn and pre-bagged their supplies so everybody was ready to make something that was too-cool-for-ghoul. (too much?)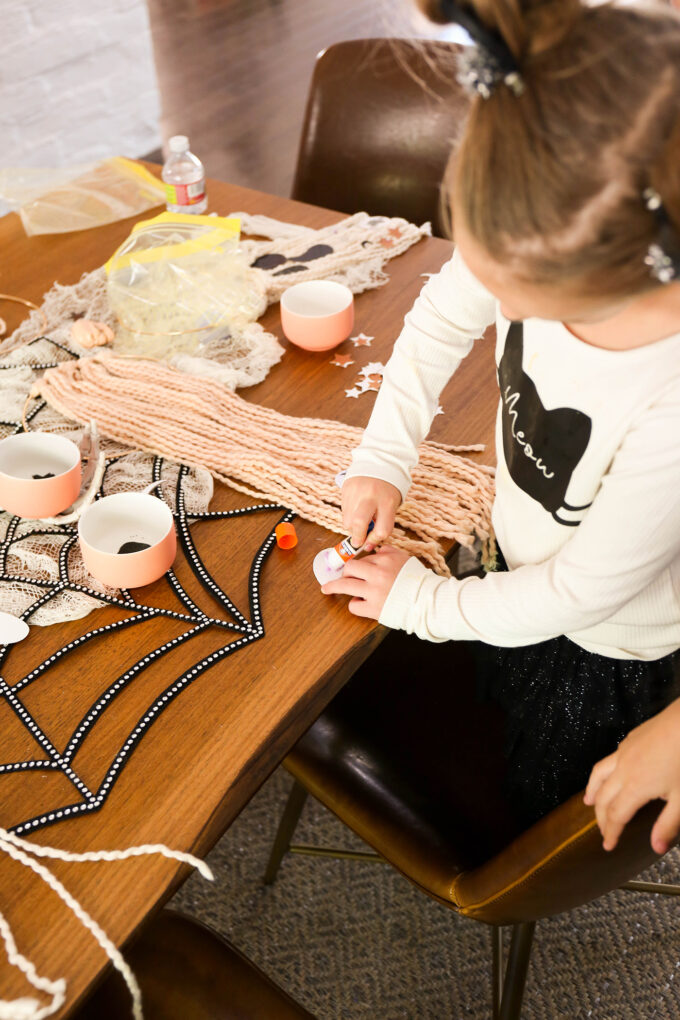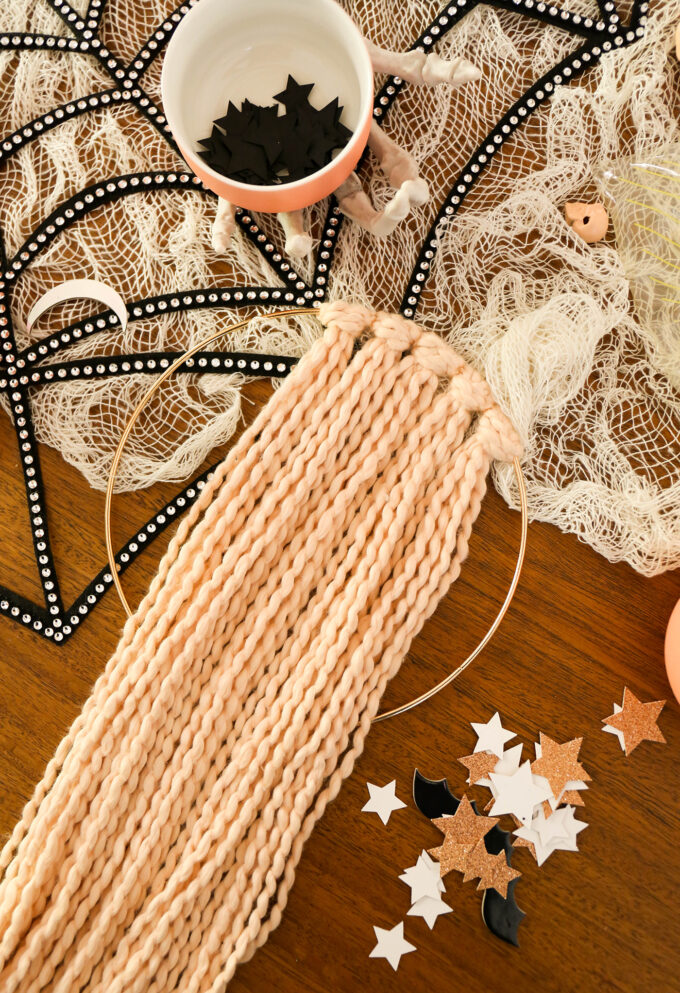 If you can tie a knot, you can do this project.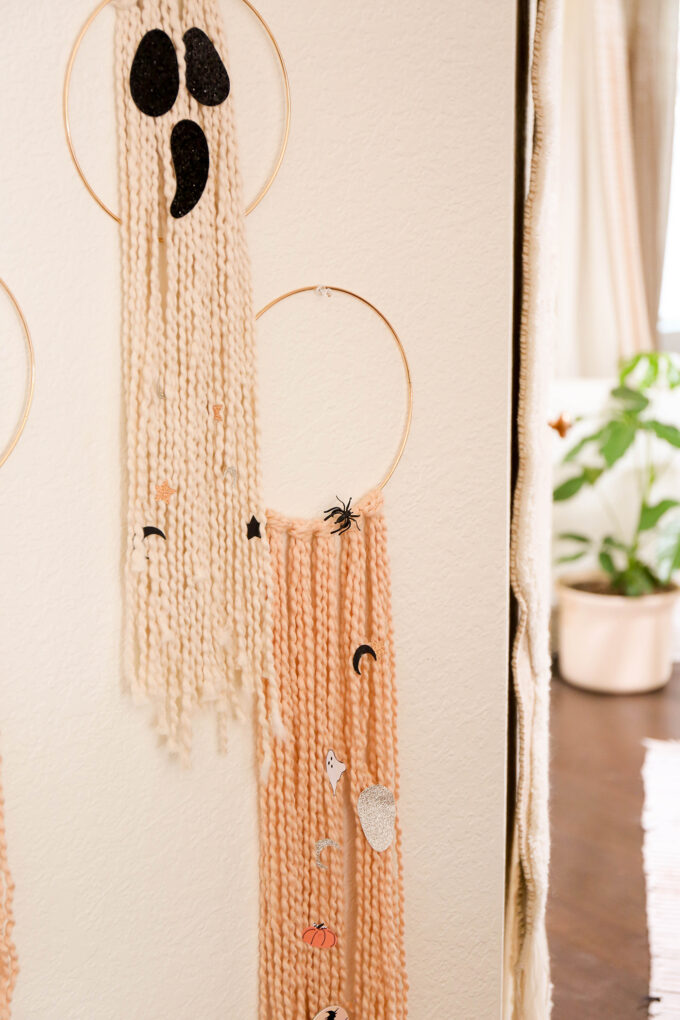 The girls went crazy with the confetti and just randomly glued stuff. Some made ghosts. Some made whatever. All was cute.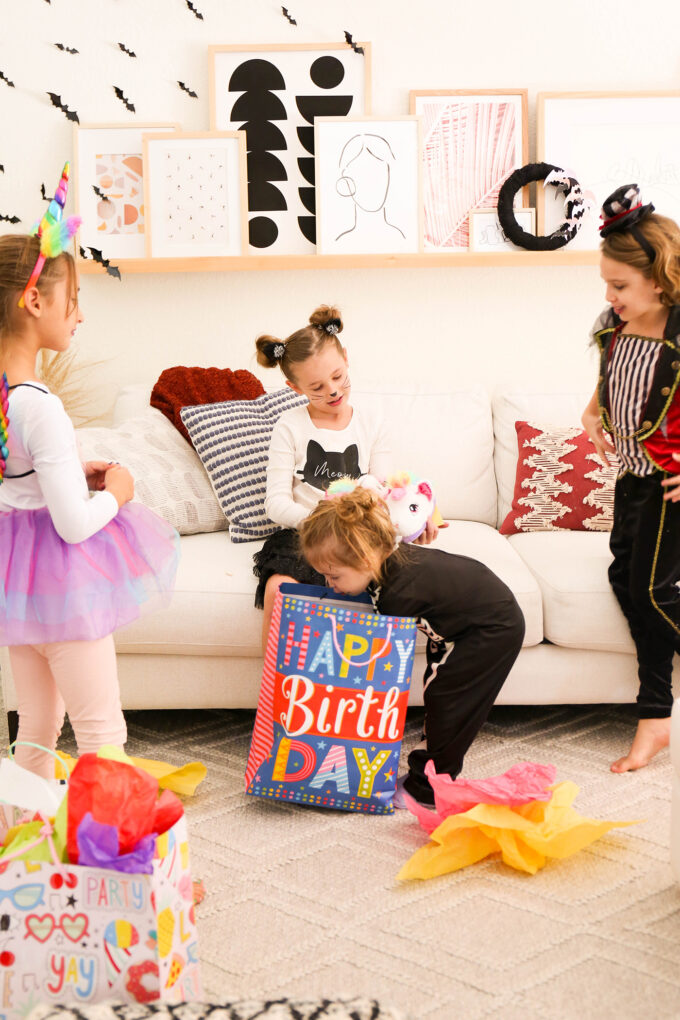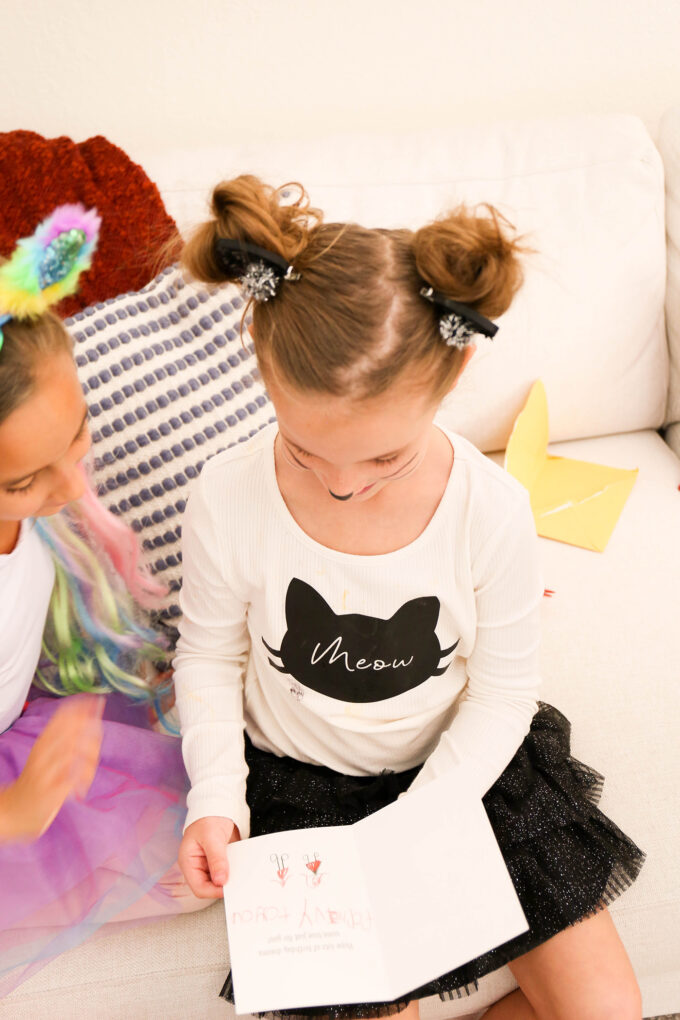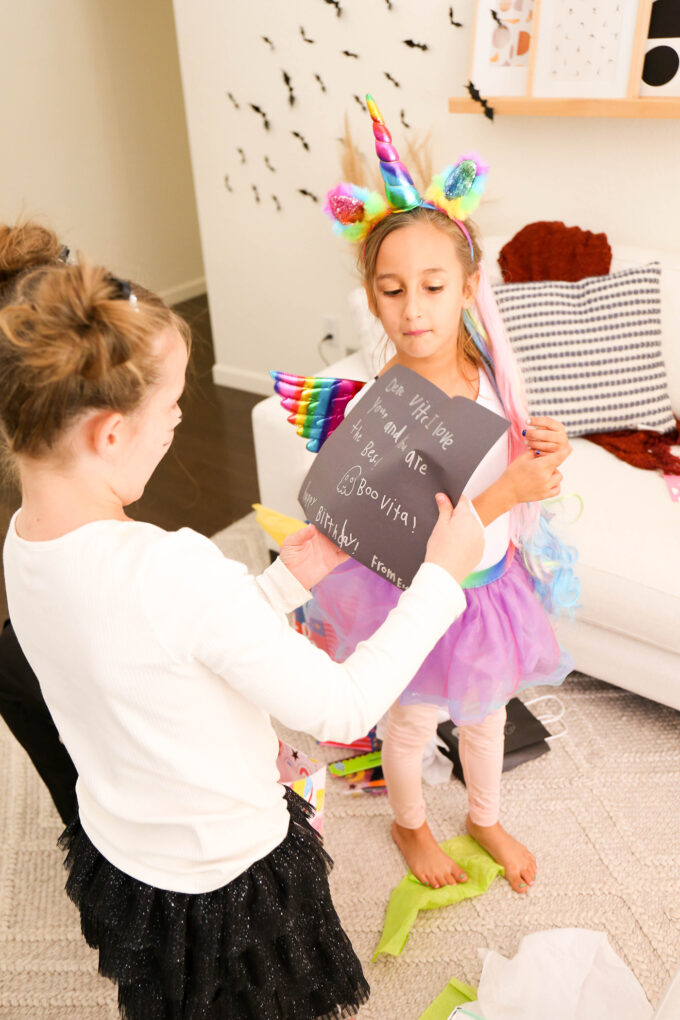 My heart can't handle the cuteness that is this handwritten note. Kids are so sweet!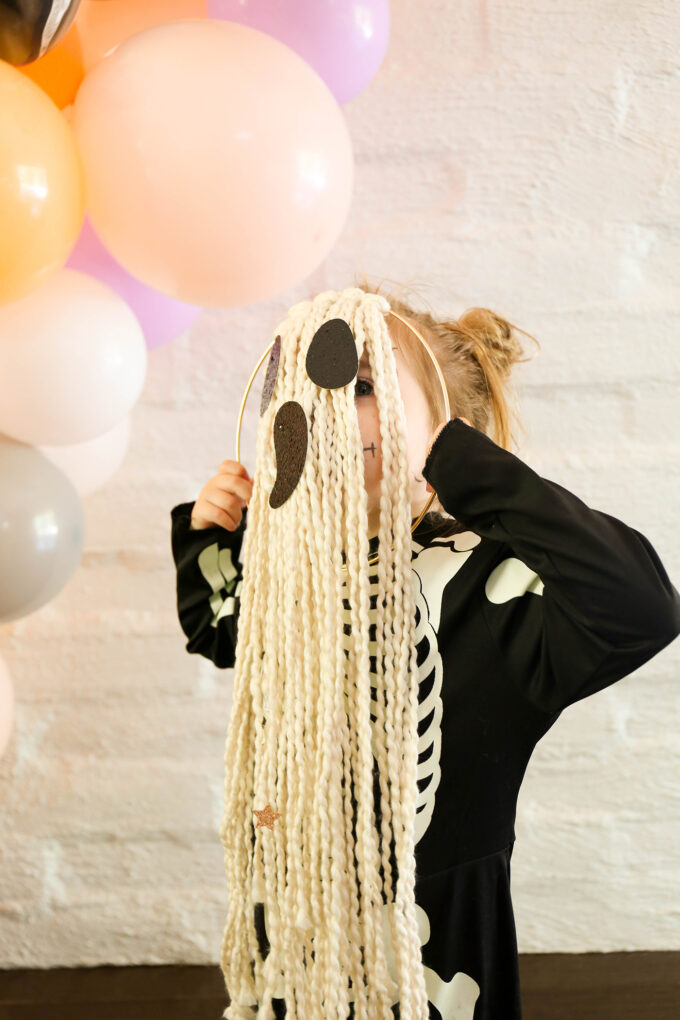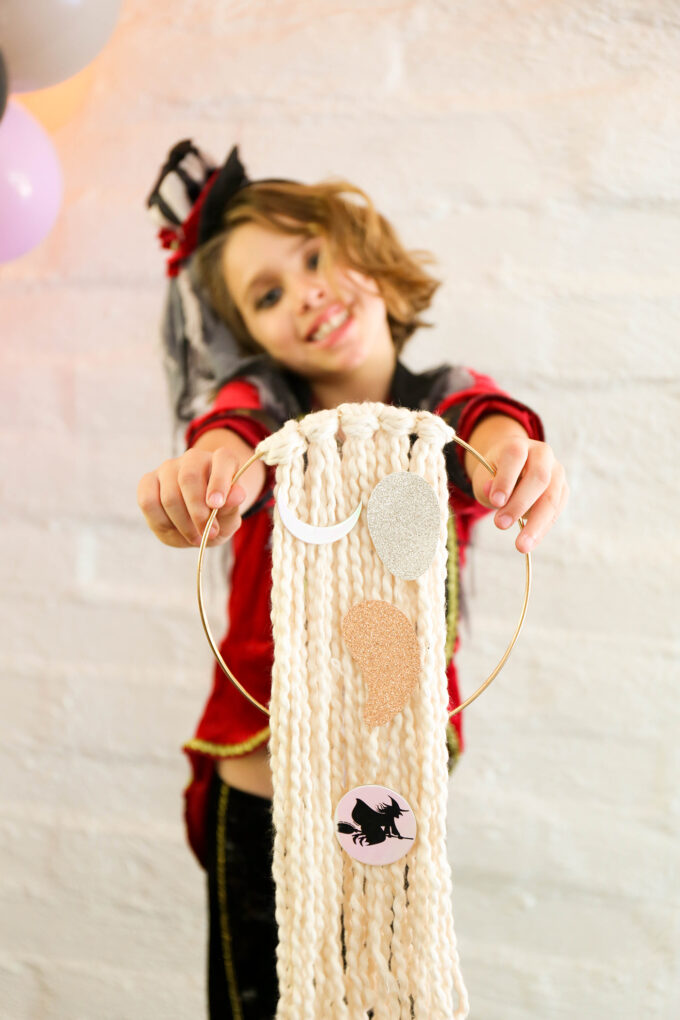 What a cute little crew. Marz thought everyone was there for her, and it was so funny. She can definitely hold her own with the older crowd.
Obviously, this year is so very very different than any we've experienced. I'm so grateful to each of these girls and for their moms trusting us enough to let this little glorified playdate happen. V was having a really tough year after everything, and this just really lifted her spirits. And mine.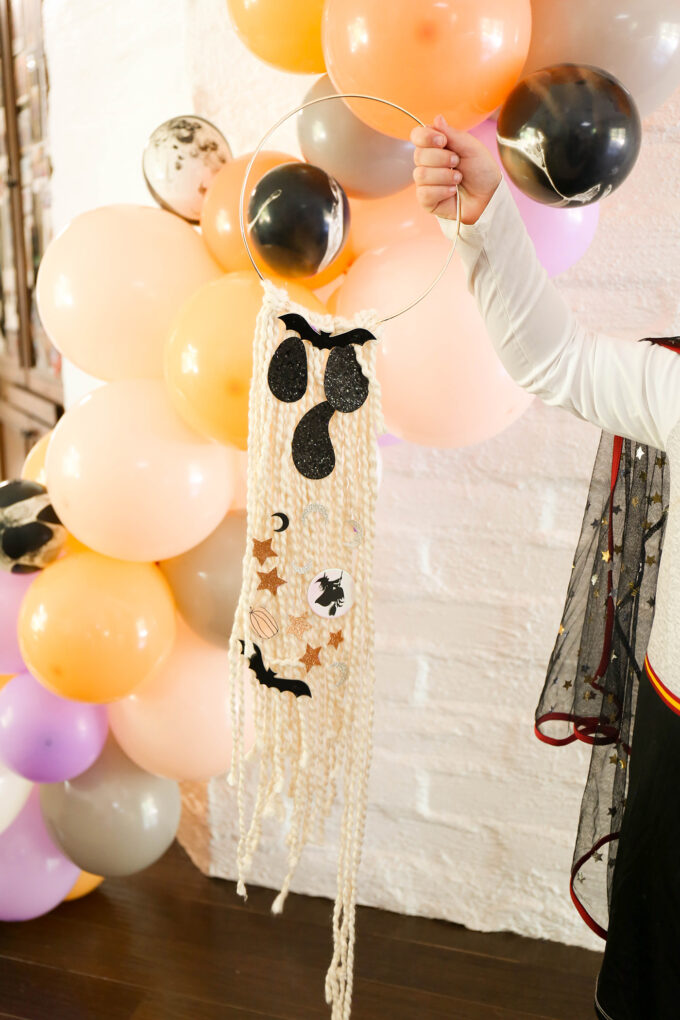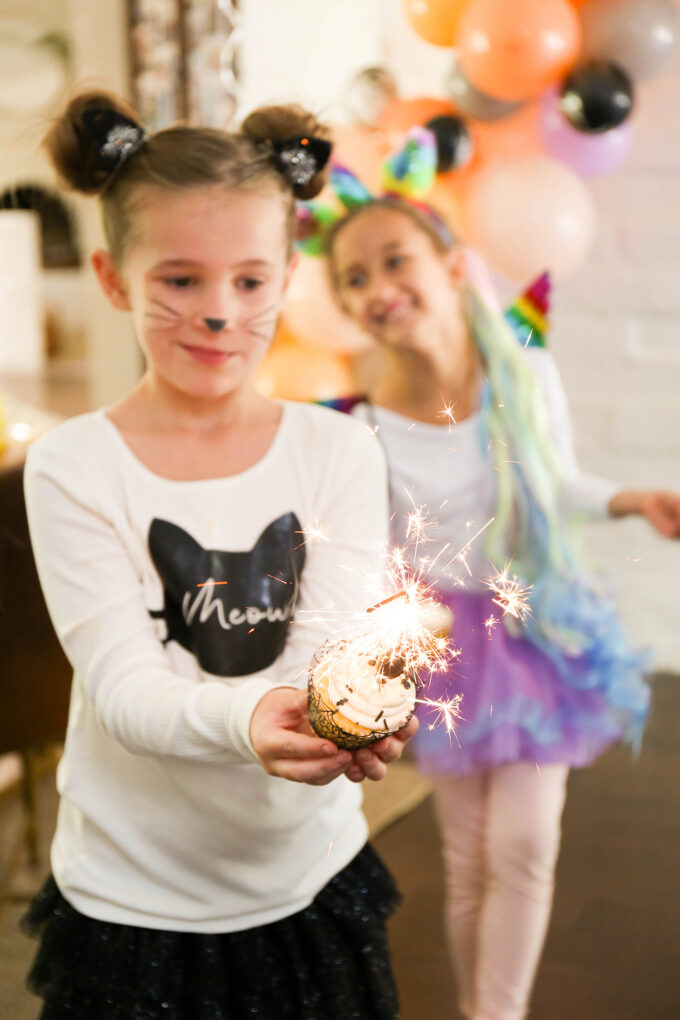 Vita told me she wanted to be dressed as a cat. She loves herself a good feline, so I whipped out this cat face and ironed the design to her shirt. I'll be sharing that design download asap, so keep an eye out for it!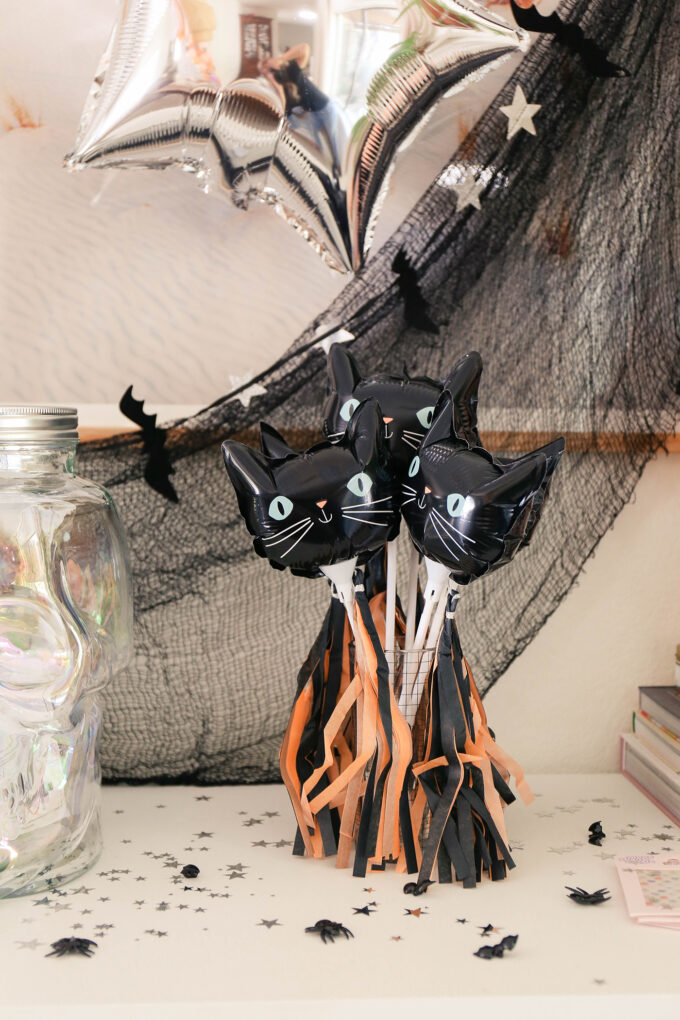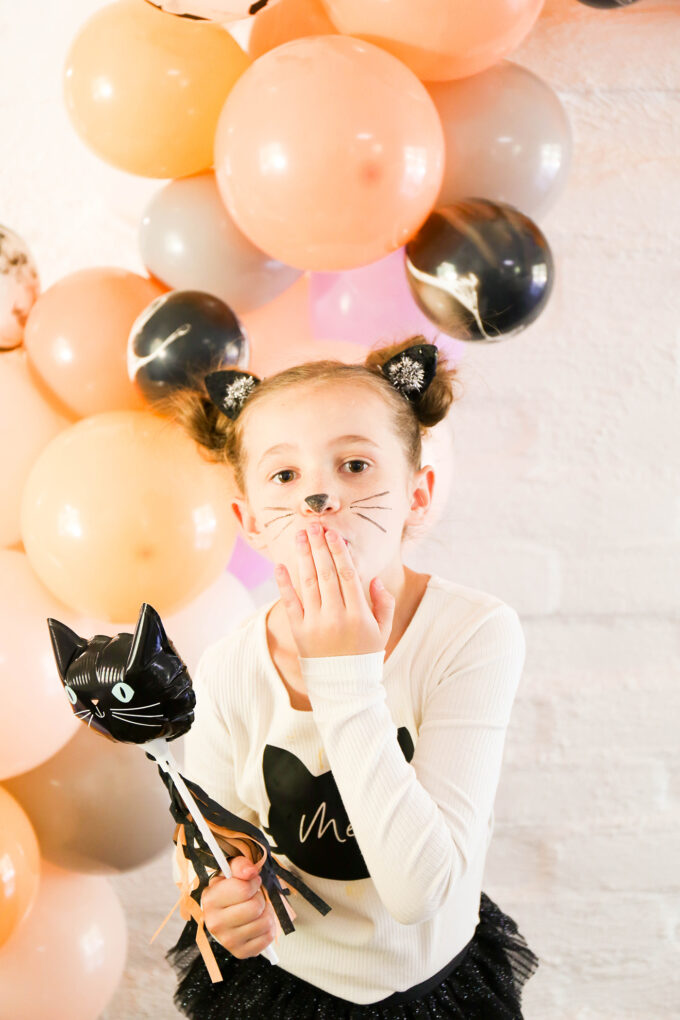 I think this may be a repeater for Halloween birthdays in years to come. Also, I love this sweet girl so much. She said this was "the greatest day of her life" and I gotta say, it was pretty special.
Now, if you'll excuse me, I'm going to take a nap.