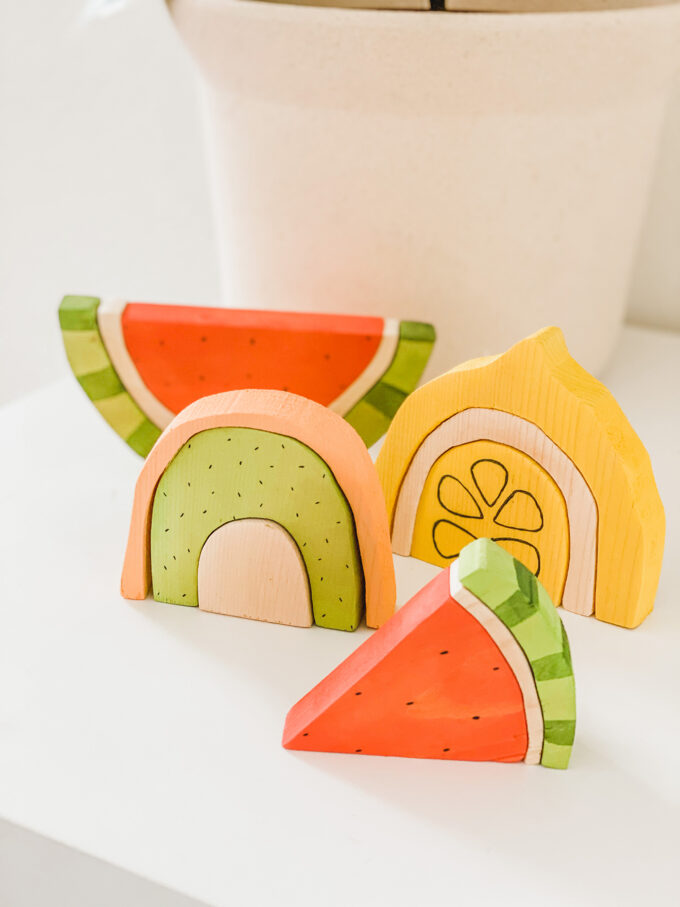 This quarantine is pushing me to work on all sorts of hobbies. It's no secret that I enjoy woodworking, but it's been quite a while since I've done a project just for fun. Logan recently brought home a new scroll saw for me and I just went straight to work. We're huge fans of stacking puzzles in my family. I have a bajillion stacking rainbows and wooden toys for the girls. Some they've outgrown, but they are still gracing the shelves in their bedrooms. I have a crazy amount of excess wood scraps in our garage that I've been hanging onto for years and some of the blocks were begging to be made over. So these DIY wooden fruit stacking toys were born. They're cute. They're homemade. They're colorful. And they're educational? Sure.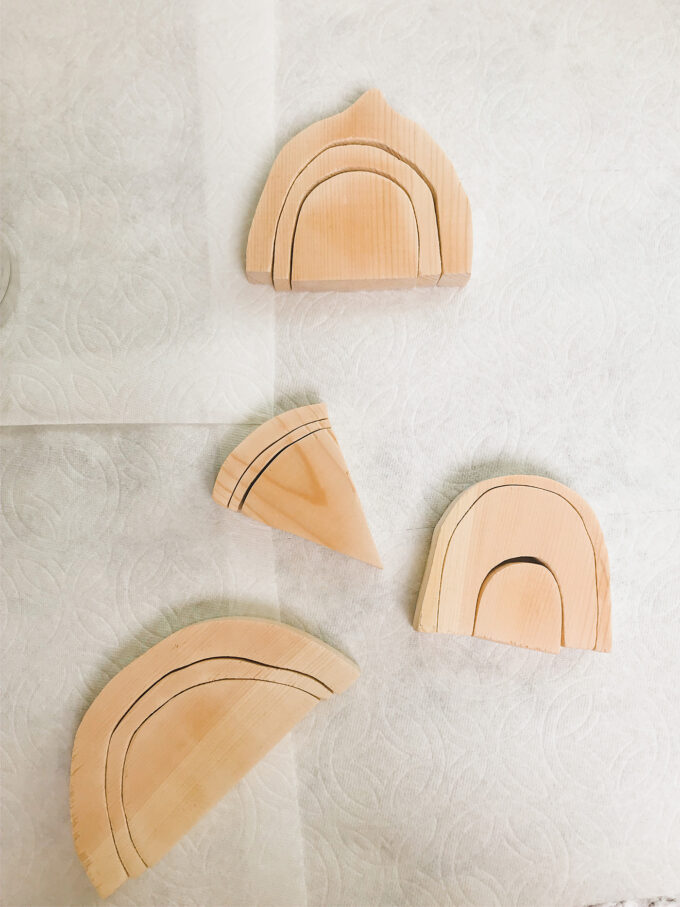 It was around midnight one night that I grabbed a slab of wood and just drew these shapes with a pen. I immediately cut them with the saw and sanded each side. In an effort to not be wasteful, I'm just embracing some of those rougher edges. It's fine. Everything's fine.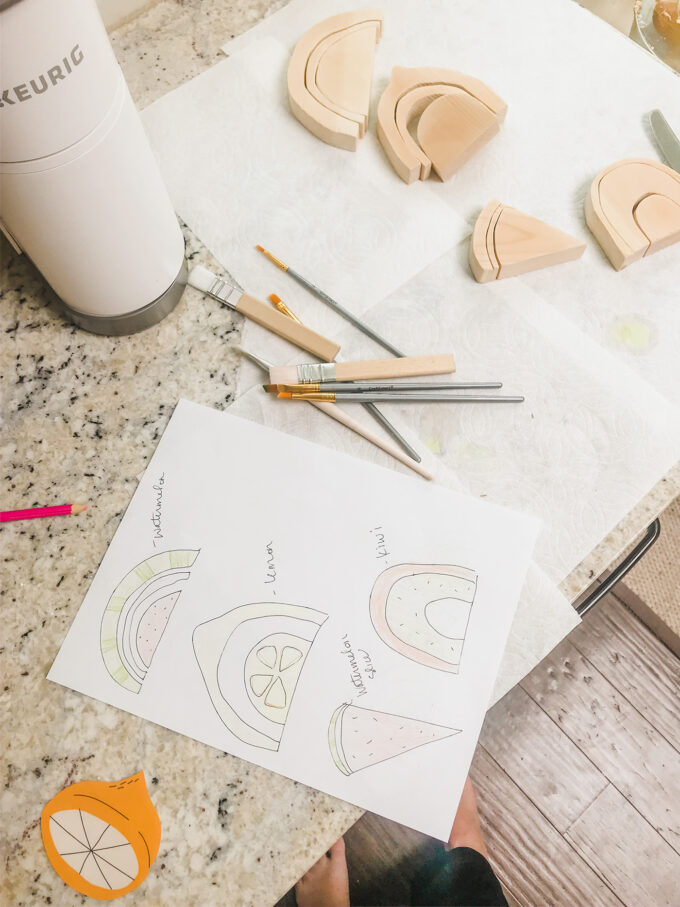 I sketched out each shape on a piece of paper and colored them to give me a blueprint/plan before getting started.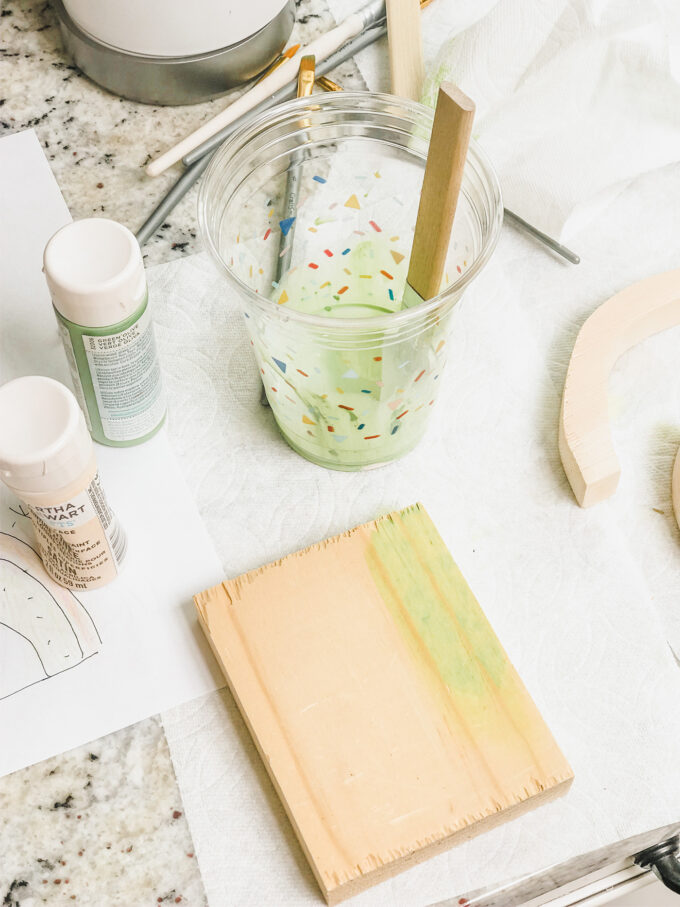 When I was getting ready to add some color, I used a spare block to add colors to until I found what I wanted. I didn't want something too thick as I wanted the wood grain to show through. So I made color washes by adding a little water to each color I was working with. It was about a 2:1 water/paint ratio.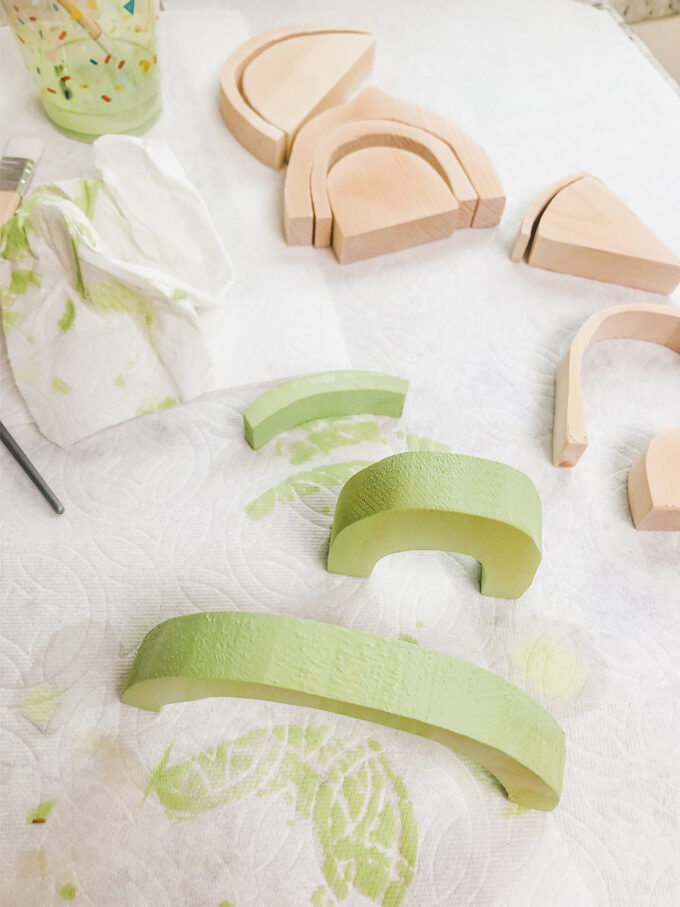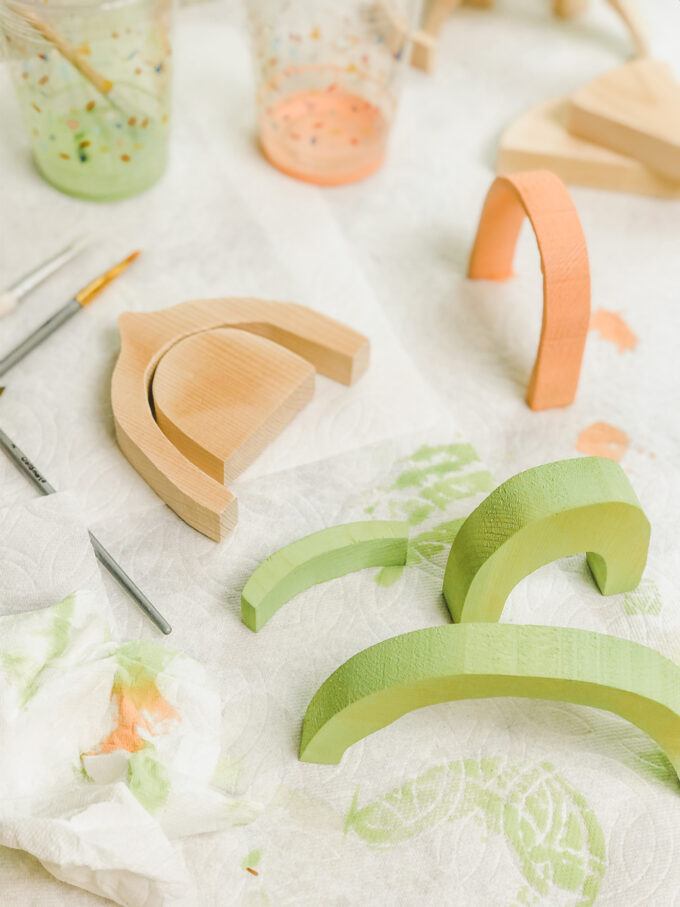 I separated the pieces by color so I was working one color at a time. You know. Trying to be all organized and stuff.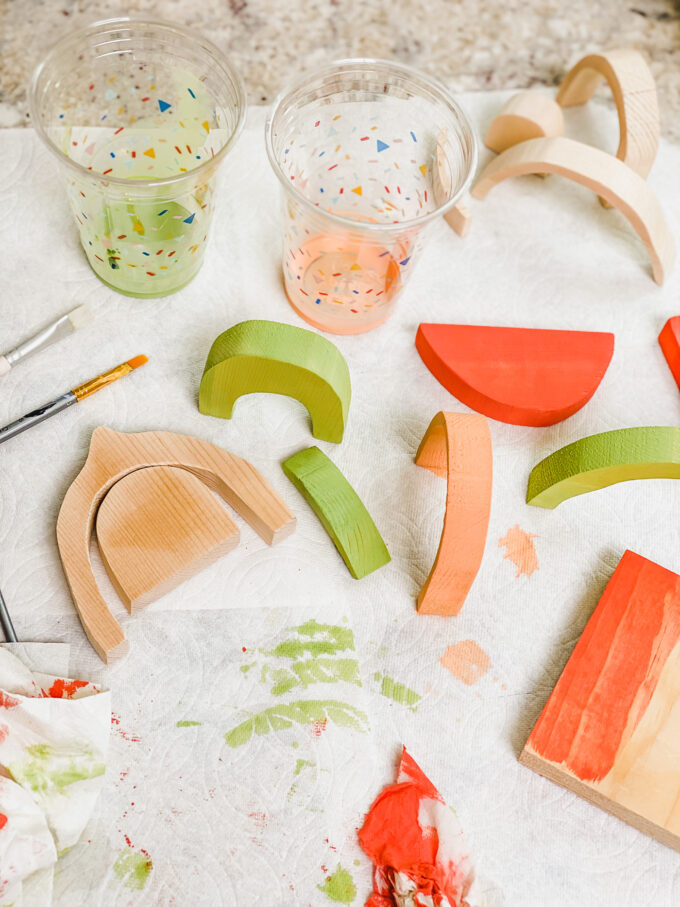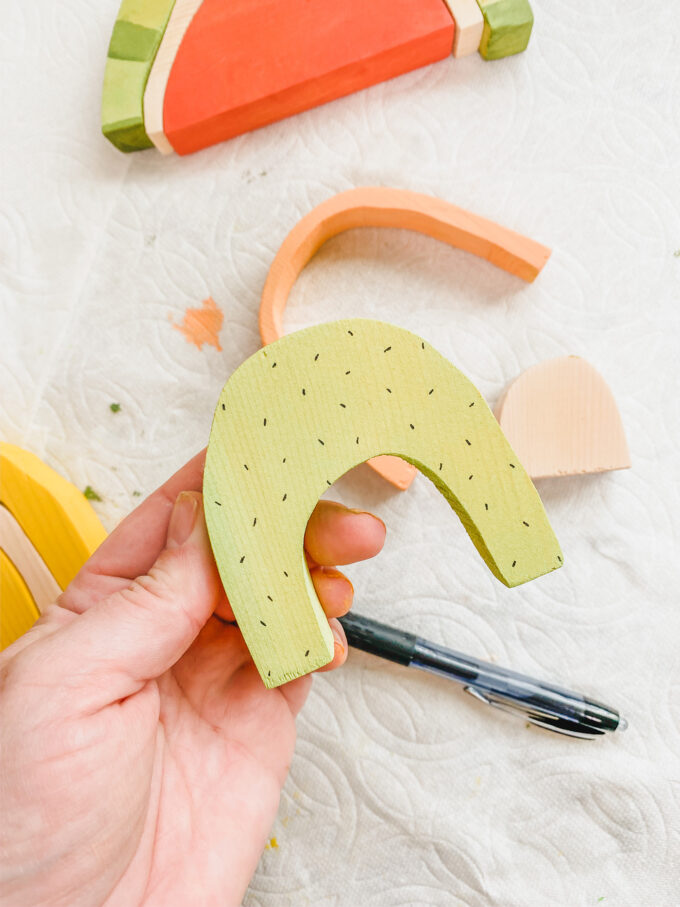 After each piece was dried (and they dry quickly!), I just added some seeds and lines with a black pen. Pilot G2 for the win, y'all.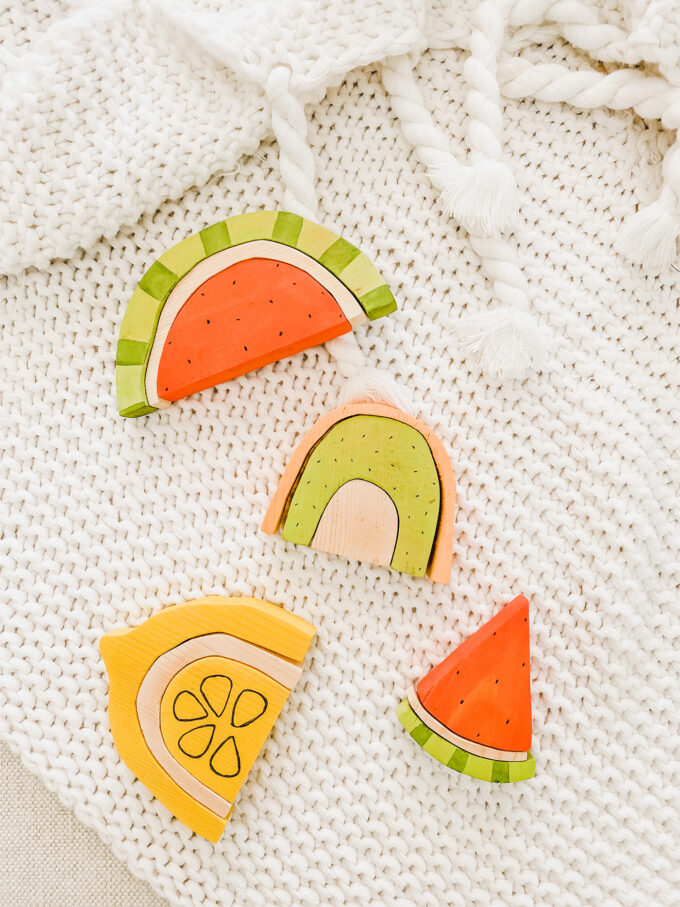 And then you just admire your work. Jk. The kids immediately take them over and you never see these DIY wooden fruit stacking toys again.
I left one piece for each toy raw and unpainted. I kind of like the look!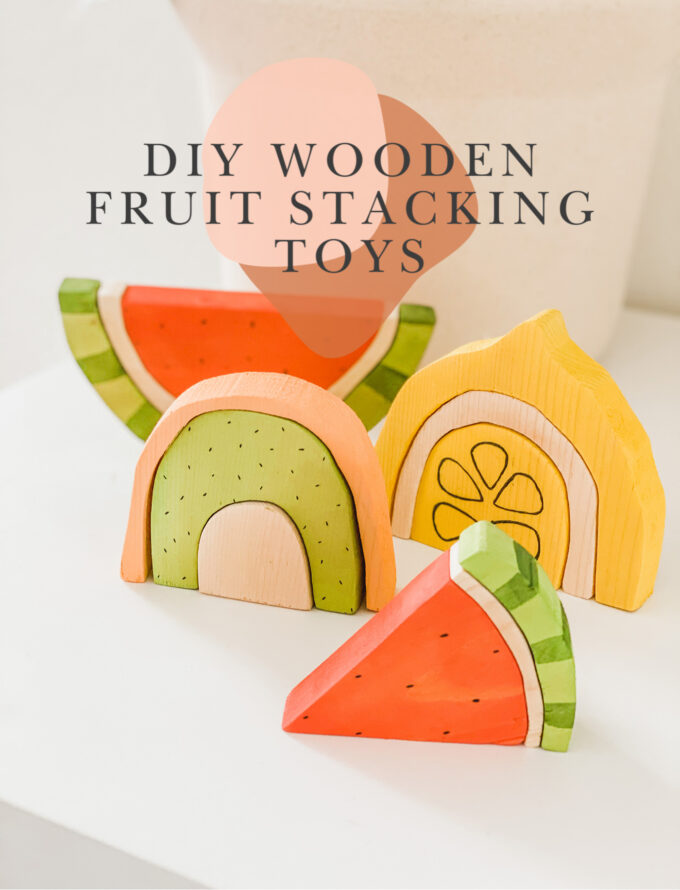 I'm seriously overwhelmed with the love that I've received about these. I shared a sneak peek when I was making them over in my IG stories and y'all went nuts. Logan is seriously advocating for a little wooden toyshop under my belt. lol. I have a few more cool shapes I'm planning to cut out and will be sure to share. And if the boot fits, maybe I'll start selling these wooden fruit stacking toys to the masses. Because this is the PERFECT time to start a small business, amiright?!? #coronacrafting
Let me know what shapes you think I should cut next?! It's about to get puzzle-y up in here. Be sure to pin this sucker for later!
For more DIY inspo, click right here!