We're really going through our snacks over here. I feel like my pants are a little bit tighter each day, but I can't really help myself. I have to eat. My kids seem to be always hungry so we're just snackin' like it's our new side hustle. I sometimes get tired of preparing their snacks so I set things up for them to make their own. This banana sushi is one of our fave snacks to make. I ran out of our typical toppings, but this version using some of our pantry staples ended up being so so yummy and I thought I'd share here in case there is someone out there looking for tomorrow's snacks.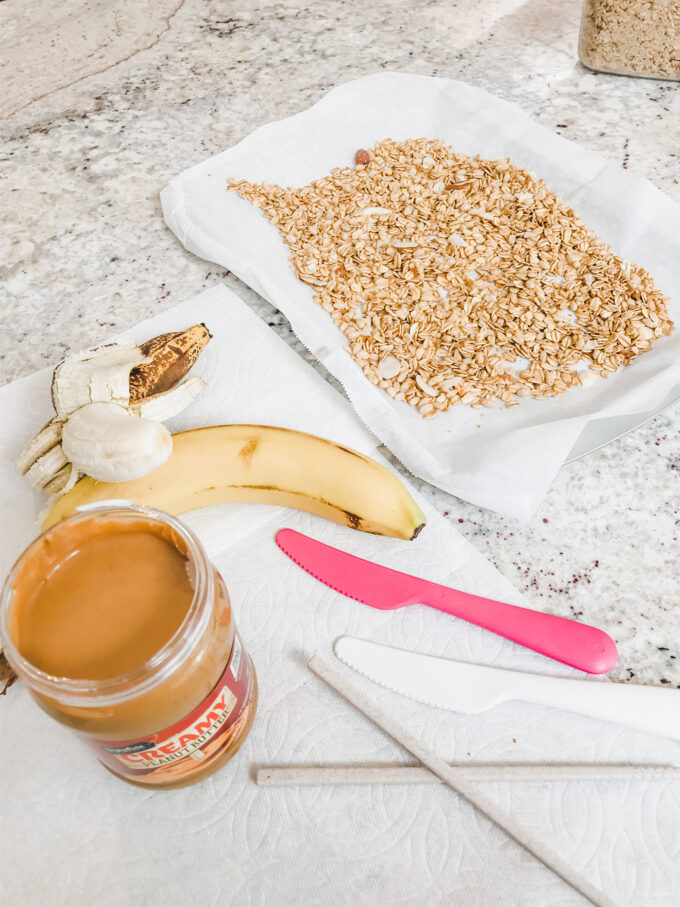 Banana Sushi
We used peanut butter and a new kind of granola I picked up at the store a few weeks ago. If you're worried about nut allergies, you can definitely use sun butter for the same effect. It's all still so yummy!
Spread out the granola on a parchment-lined cookie sheet. Peel a banana and gently coat it in peanut butter. (My kids prefer an EXCESS of pb here. lol.)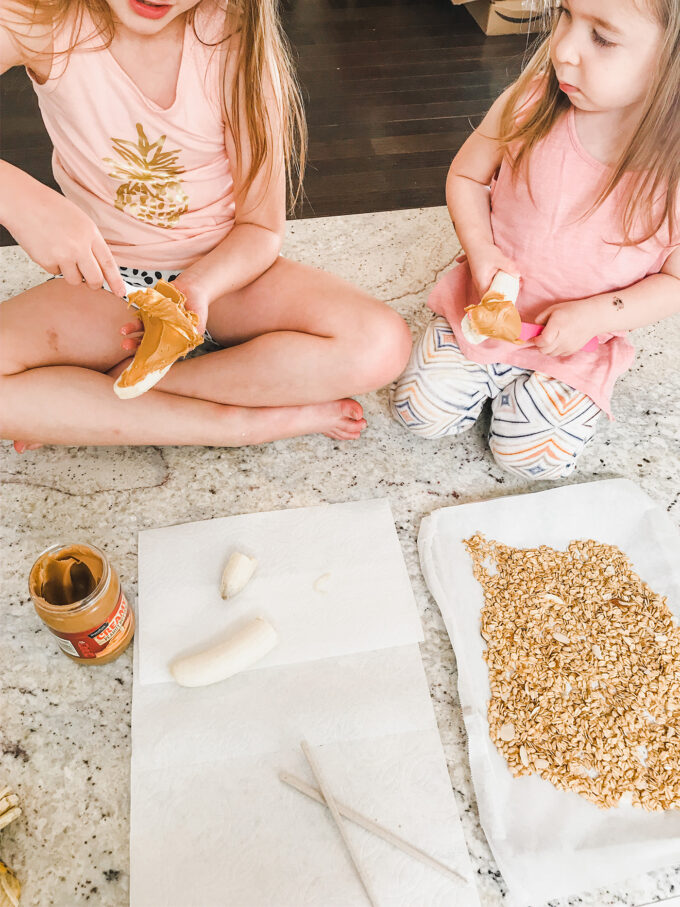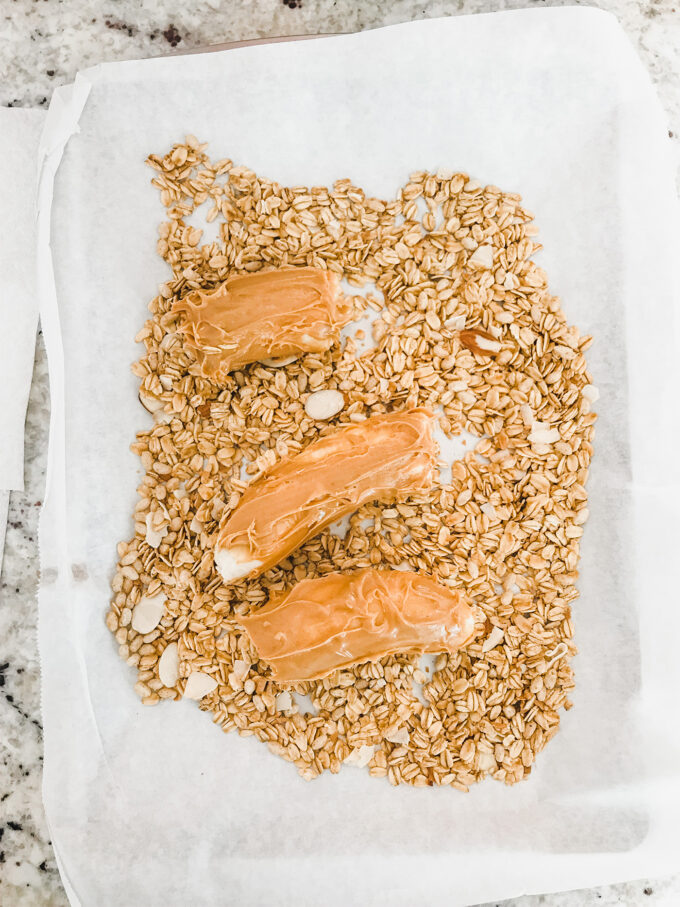 Once your bananas are covered in the butter, roll them in the granola. You can use your hands or a spoon or fork to prevent a mess.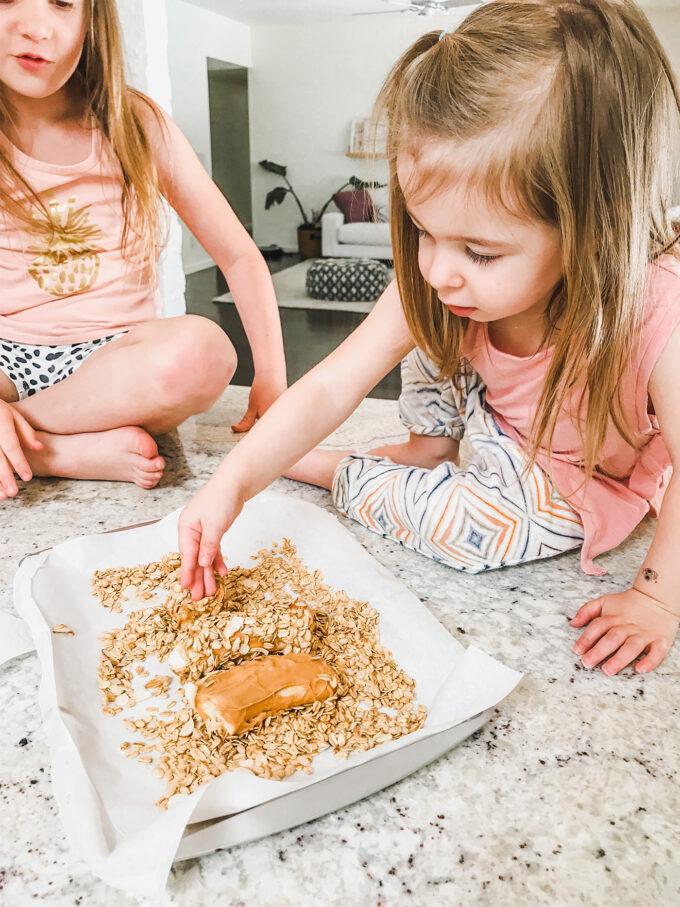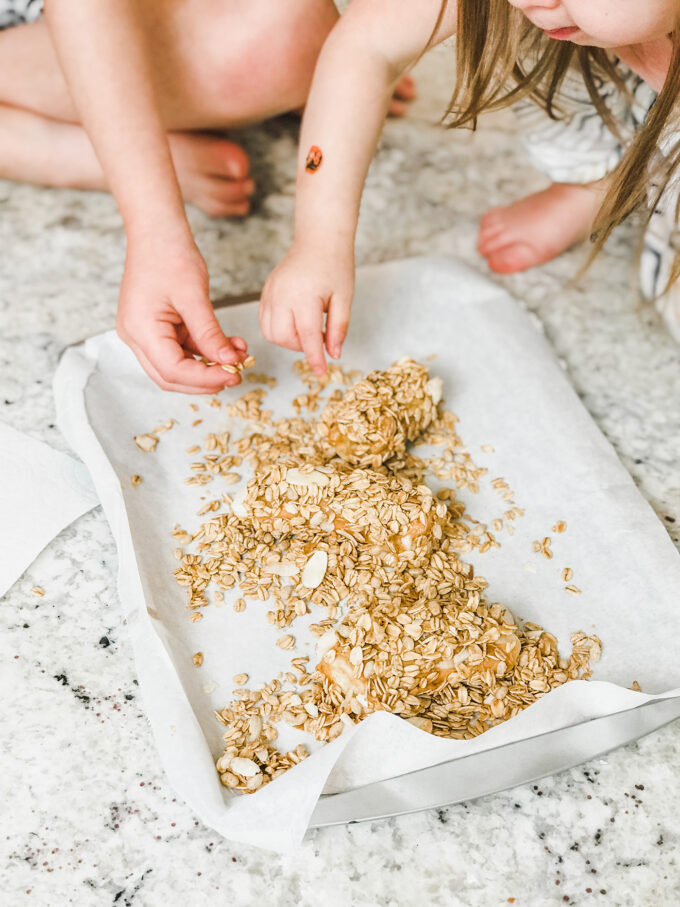 Oh hey. We obvs like little messes. Once your banana is coated in the granola, slice it up!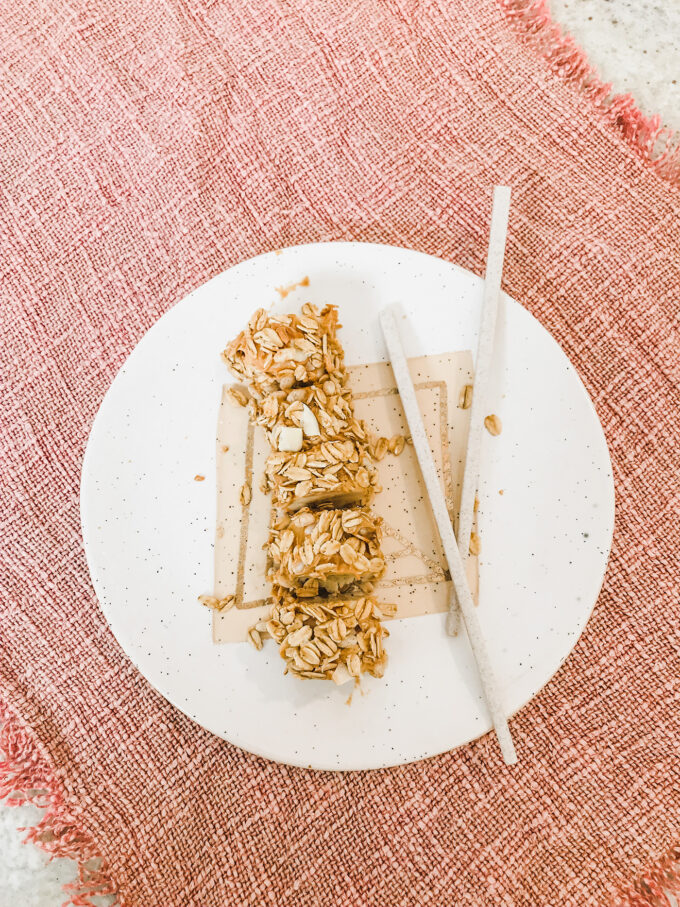 Serve with chopsticks if you're fancy! Vita totally tried this and I commend her. Luckily, no one was around to judge our lack of chopstick skill. But then you know, I put it all up here for you to see. Oops.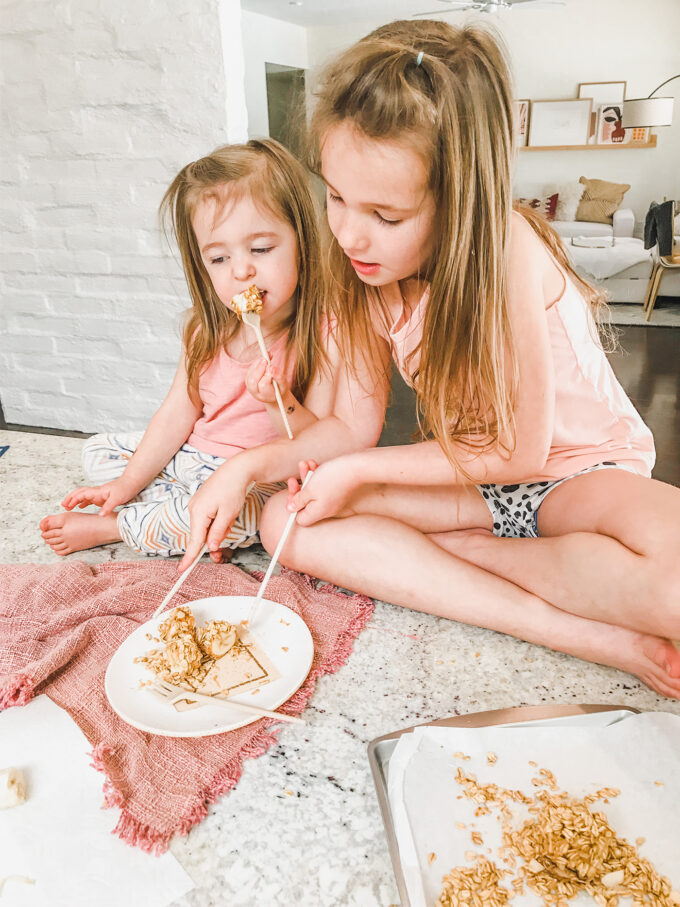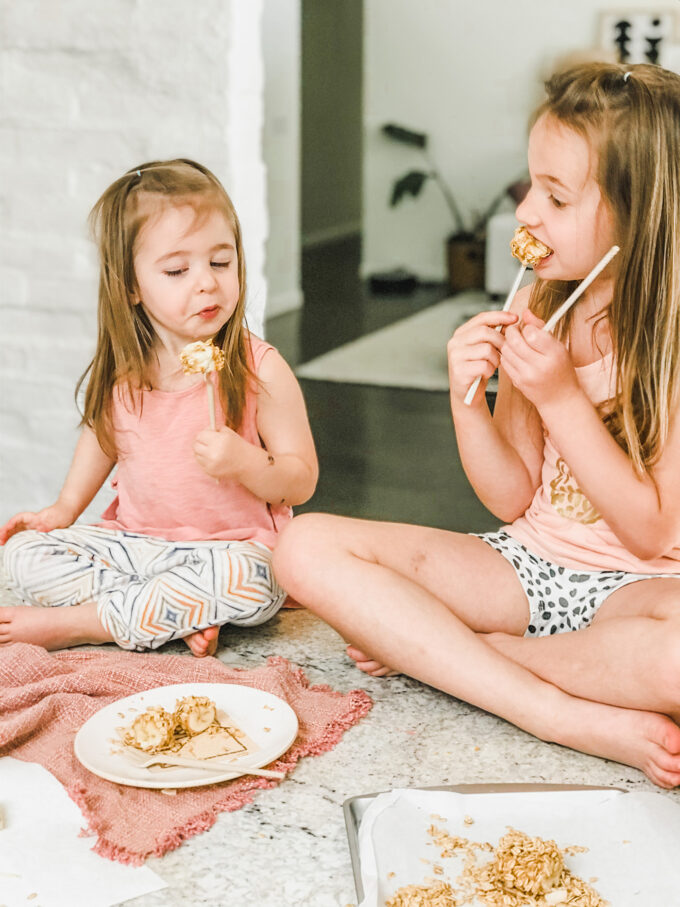 Forks! Or do like Vita and just stab the banana sushi with one of the chopsticks. It's fine. Everything's fine.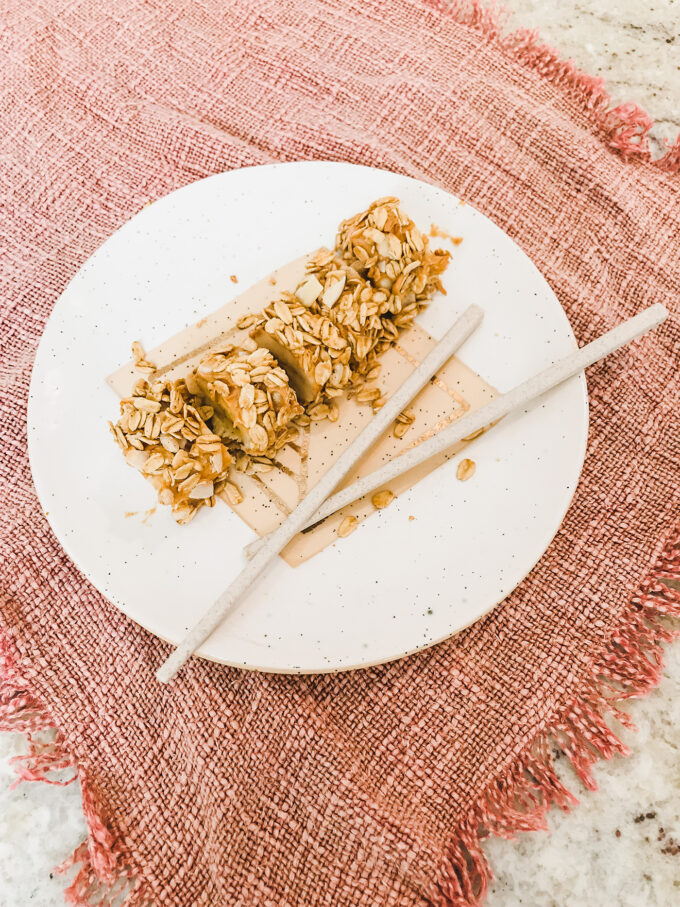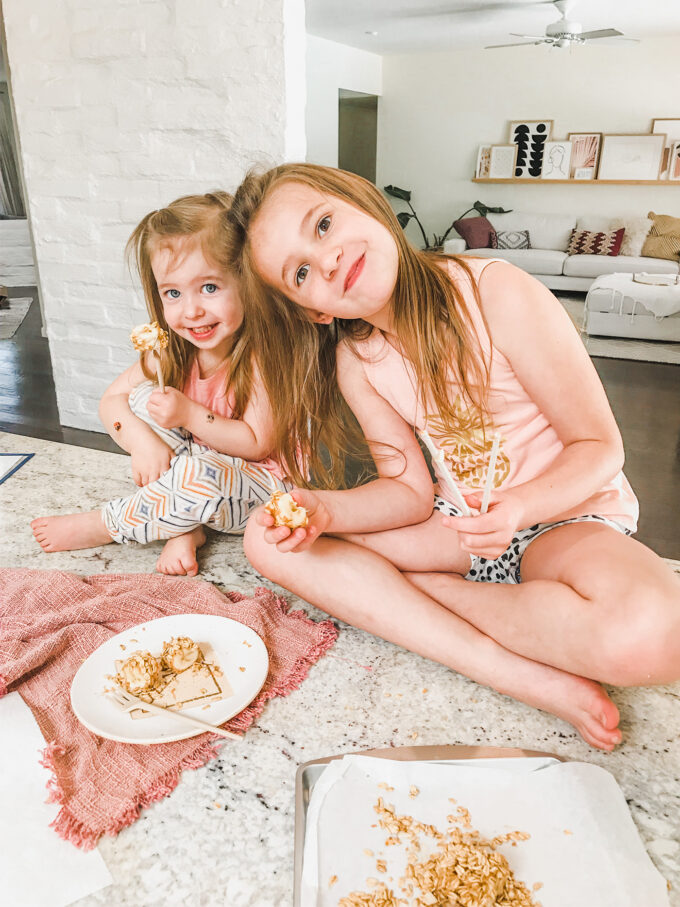 A few of our favorite banana sushi combos:
white chocolate x fruity pebbles
white chocolate x crushed oreos
milk chocolate x mini m&ms
jam or jelly drizzle
nutella x shredded coconut (my top choice!)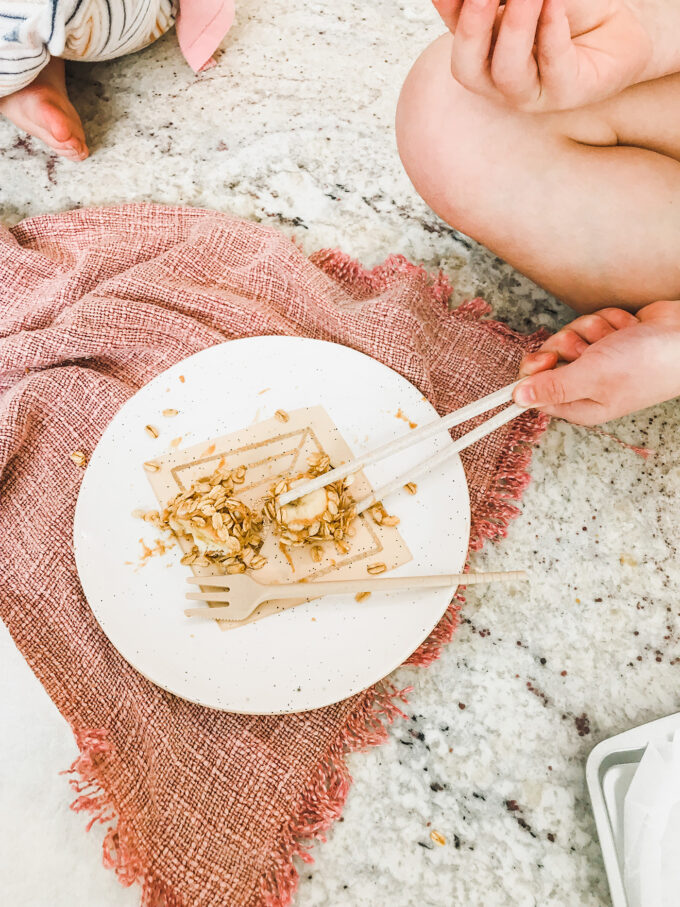 It doesn't really get easier than this banana sushi. It looks messy, but you can add the peanut butter yourself. I wanted to keep the girls busy and this was the perfect activity to do just that.
If you're looking for other snacks to make with the kids, I just shared these Funfetti Cupcake Cones! And if you're feeling like crafting, grab the cardboard and some paint!