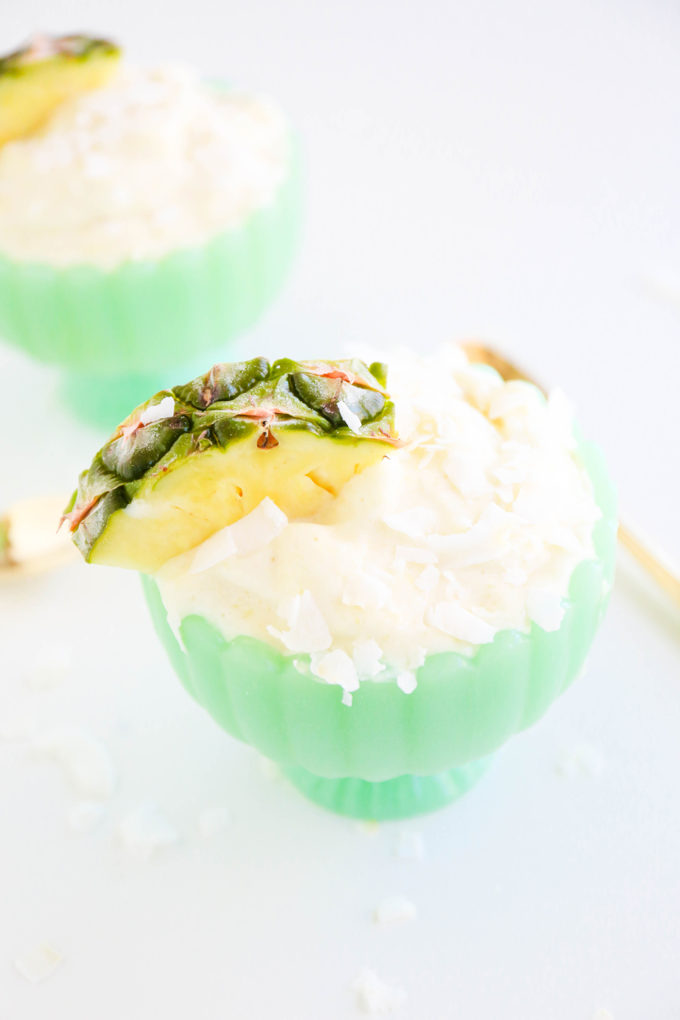 If you've ever had a Dole Whip, you know that few things are more refreshing. I get really excited every time we go to Disneyland because I know which snacks I plan to eat and where they are located in the park. Diabetes be damned! With summer upon us, and Cinco de Mayo around the corner, I thought I'd do my best to refresh the family with this pineapple banana soft serve. And it's made with straight up fruit so you won't feel bad when you devour all of this and share with nobody. So if you're feeling the need for some ice cream right quick, this Dole Whip hack is for you!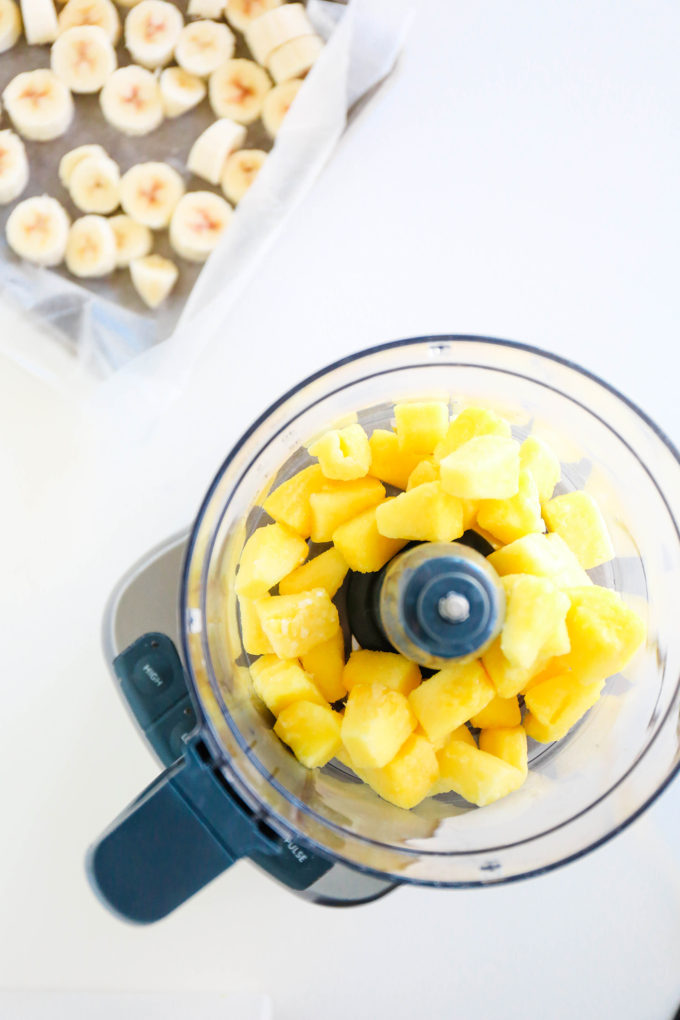 What you'll need:
2 cups frozen pineapple chunks
2 cups frozen sliced bananas
1/2 cup coconut milk
1 tablespoon sugar (optional)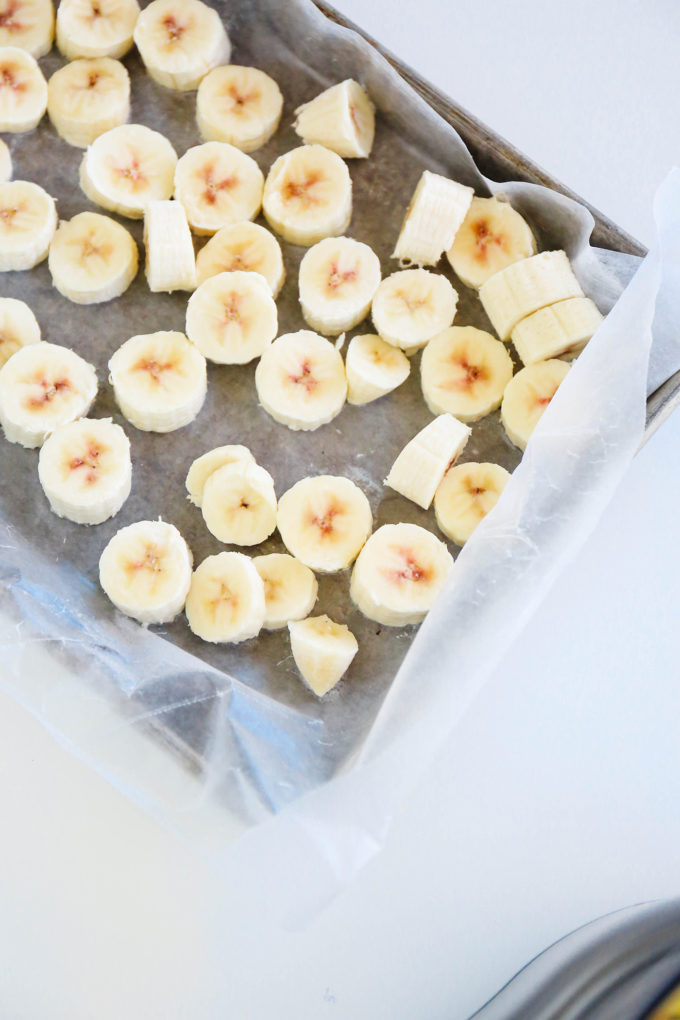 Start by slicing up a few banana and placing them on a wax paper lined cookie sheet. Freeze them for at least an hour! 
Do the same thing with a pineapple!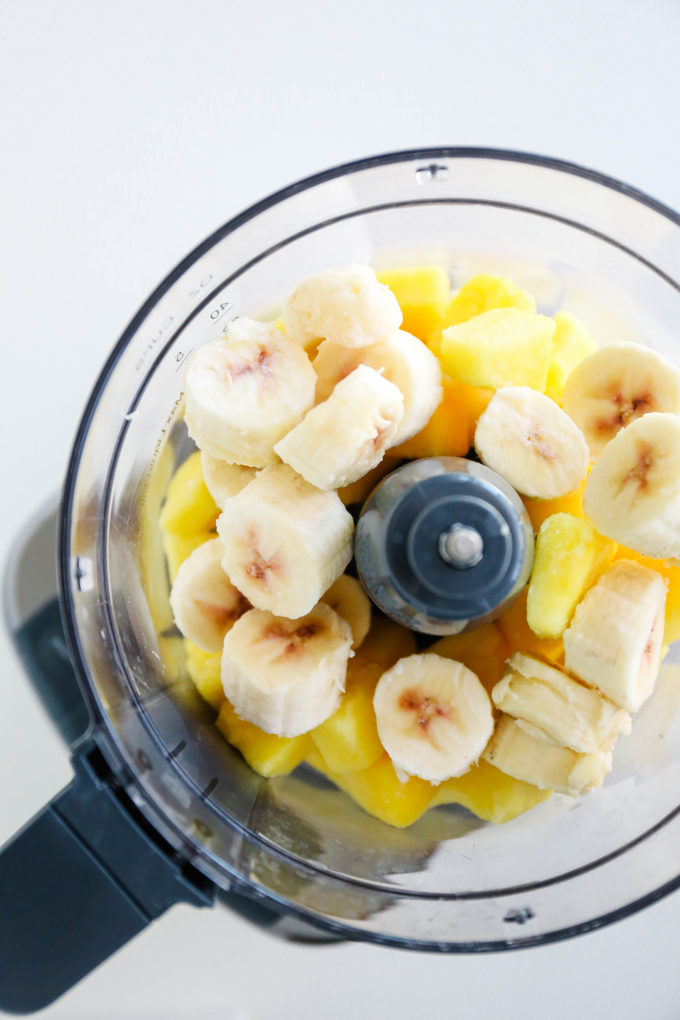 Combine the frozen fruit in a food processor or blender.
Top it all off with the coconut milk and admire that pretty frozen fruit.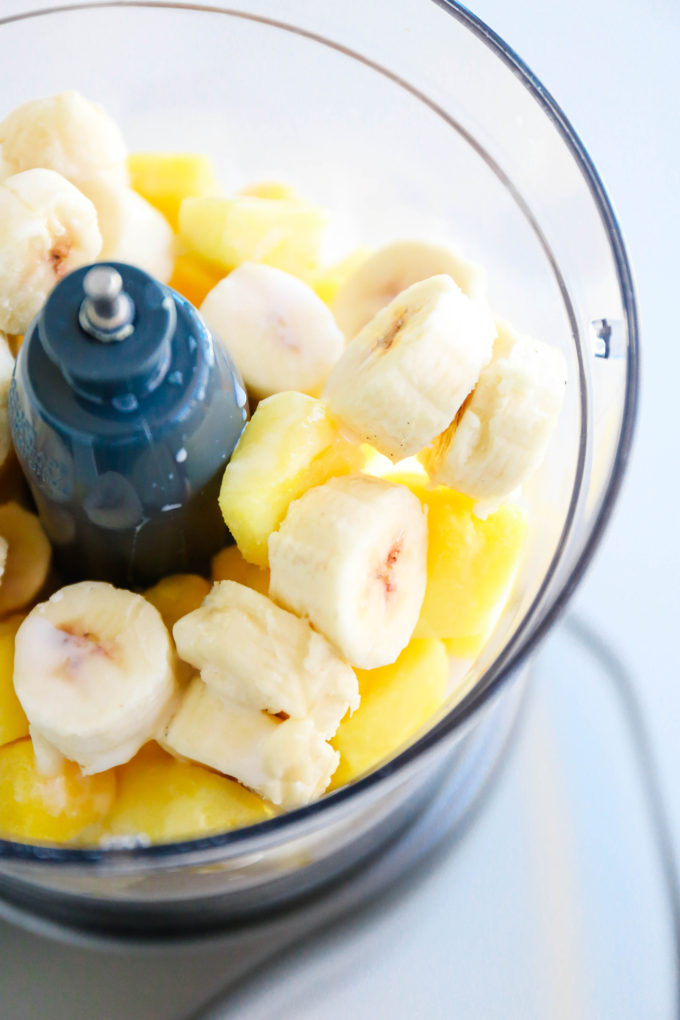 I wasn't joking about the fruit-admiring. Maybe I need help.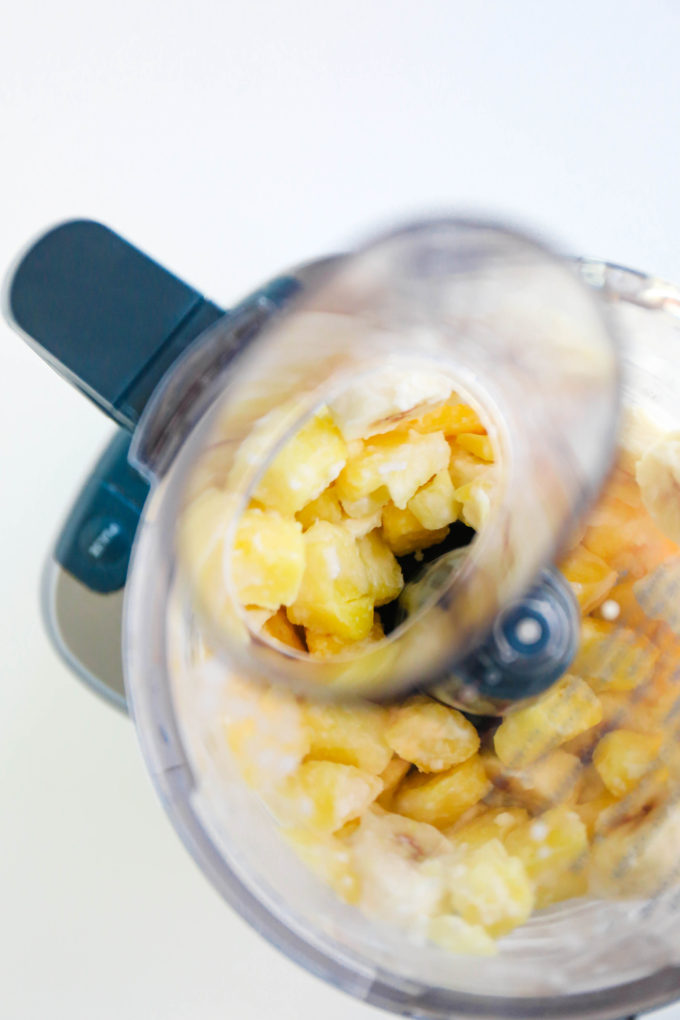 Put the lid on the the processor and get to processing.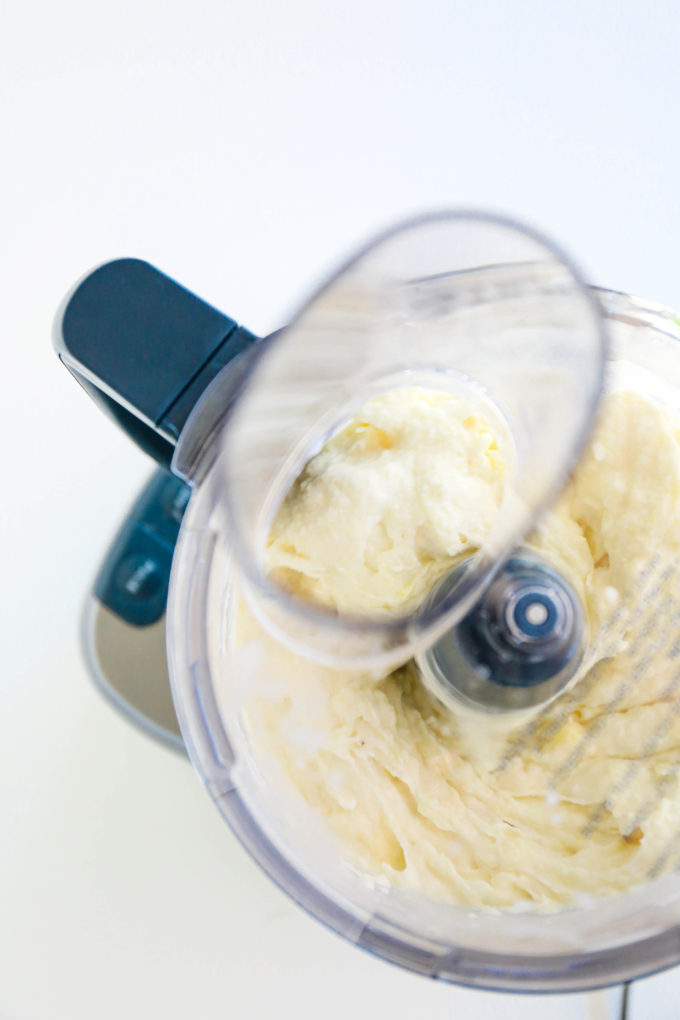 You'll need to scrape down the sides of the inside of the processor to be sure all of the chunks get pulverized.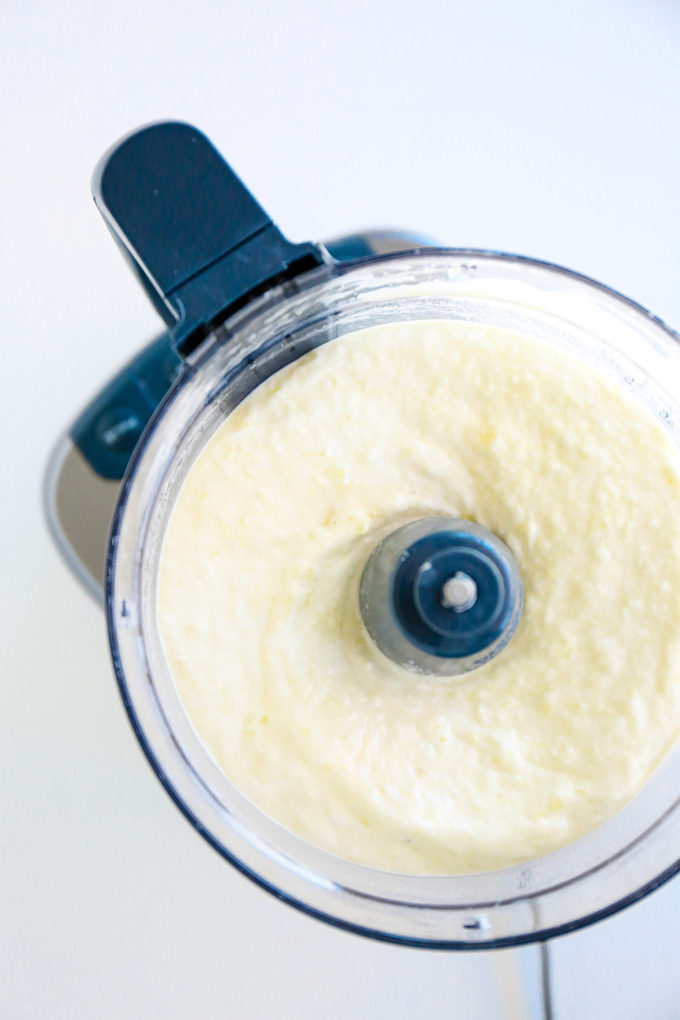 Immediately after processing the fruit and milk, pour the soft serve into serving bowls!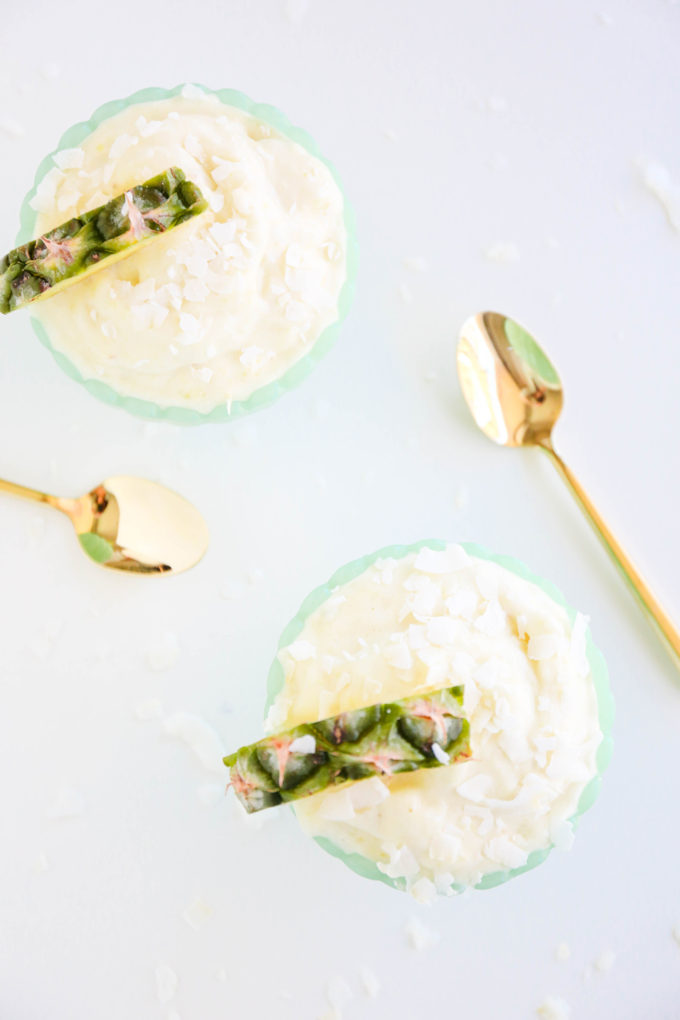 Top with shredded coconut and a slice of pineapple.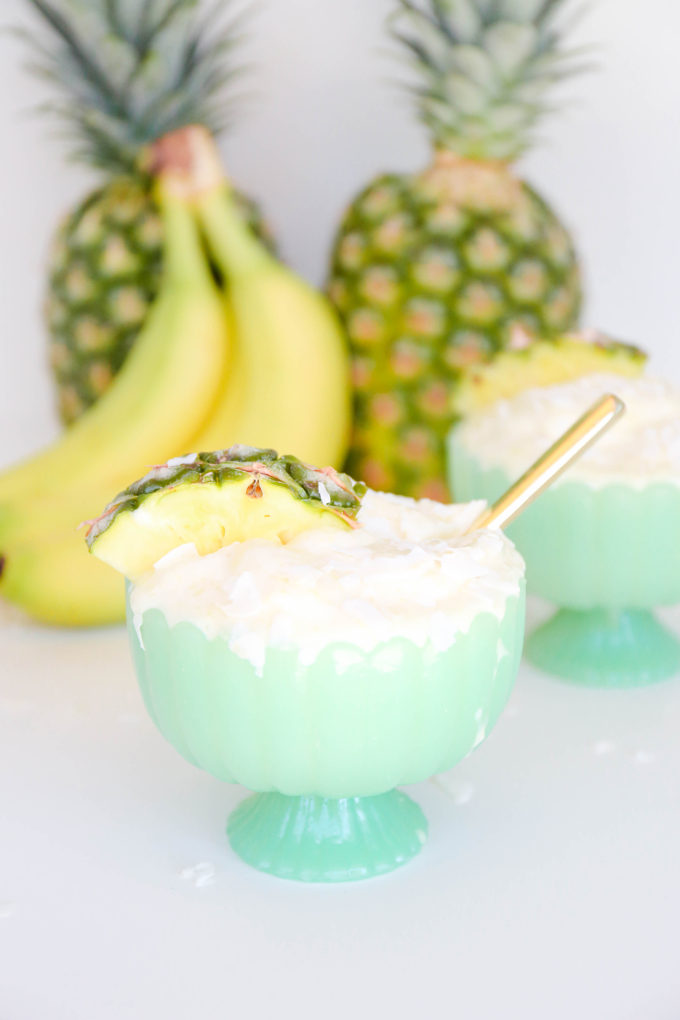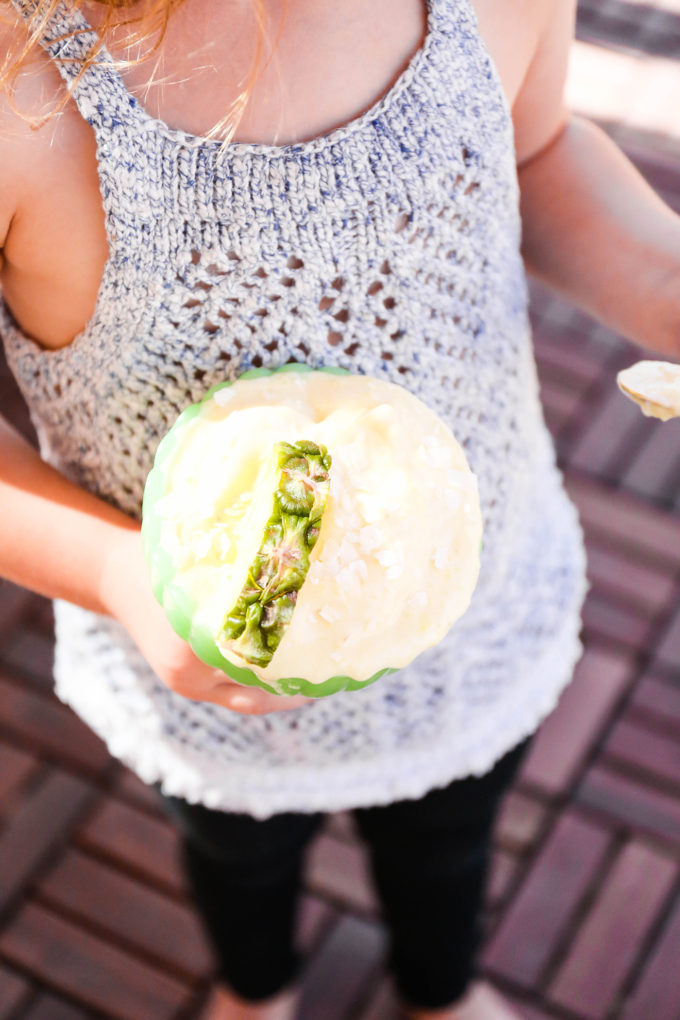 Vita lapped this up so quick. And she also dove into mine because "my blood sugars, mom". That sweet three-year-old.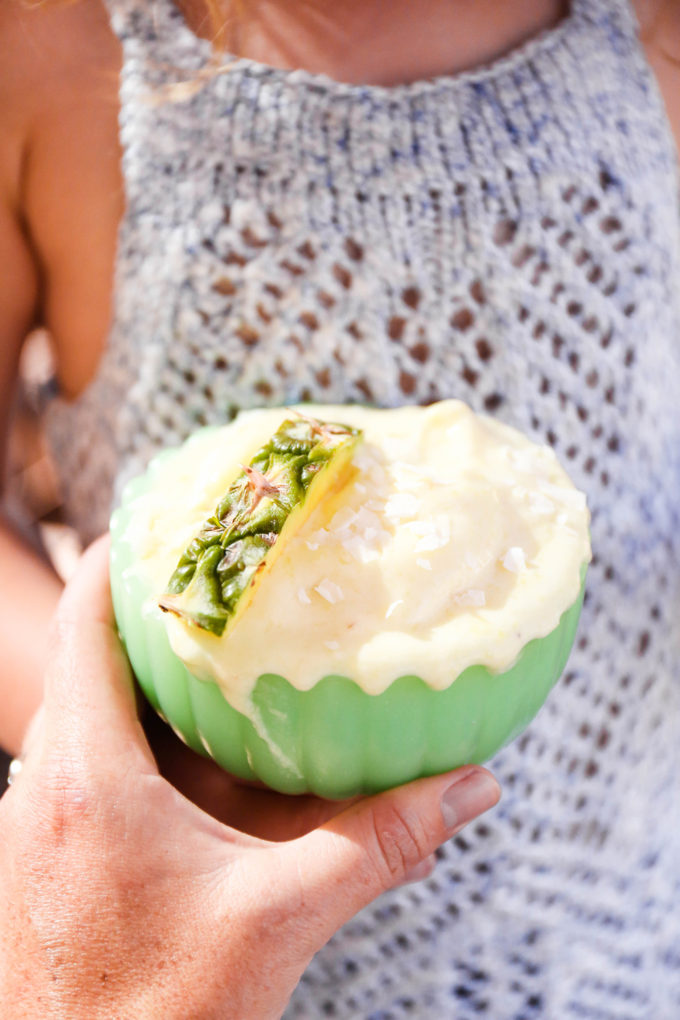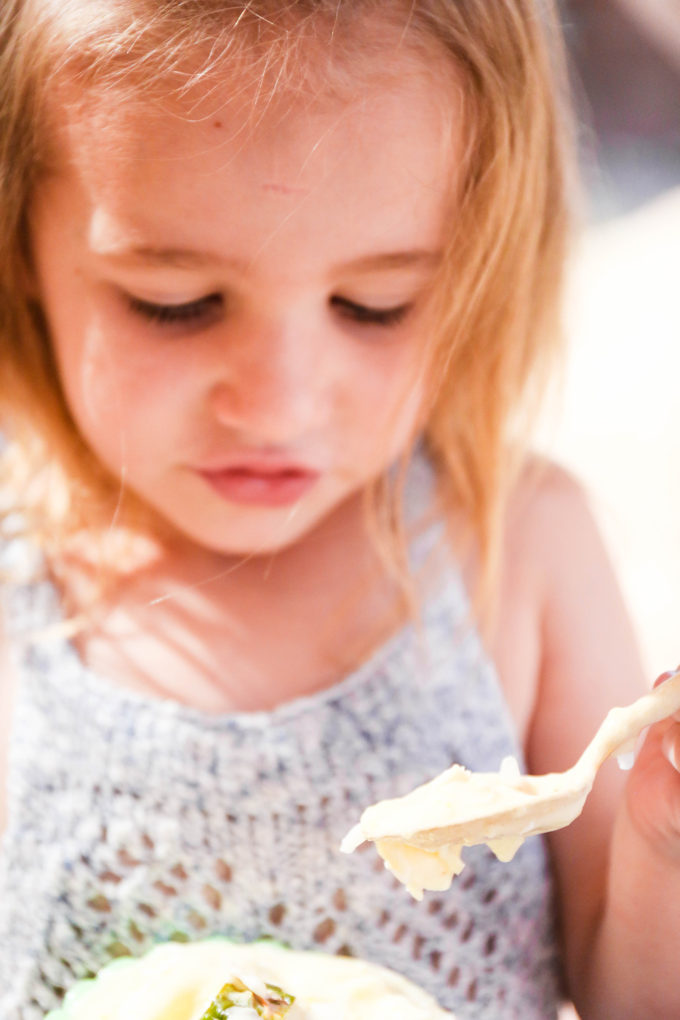 I could just hang out every afternoon with her and eat homemade ice cream.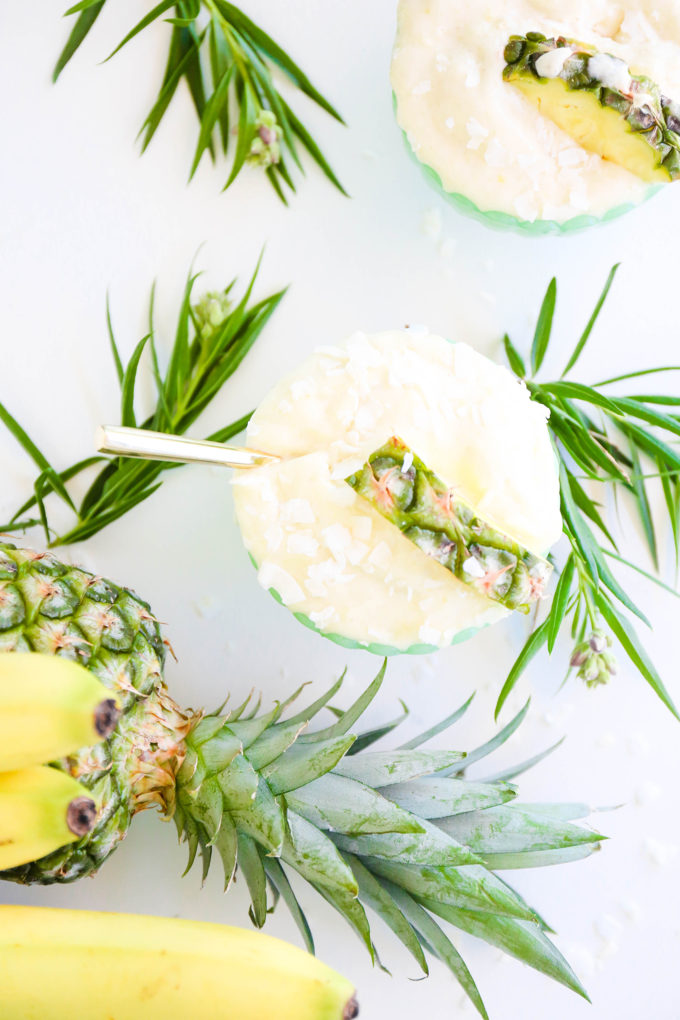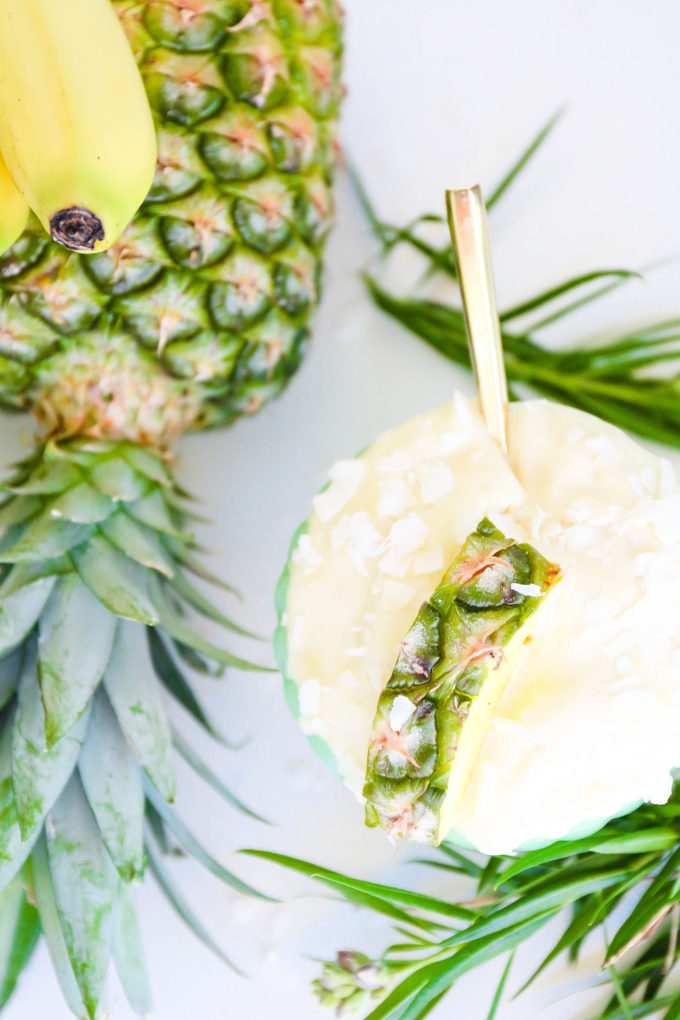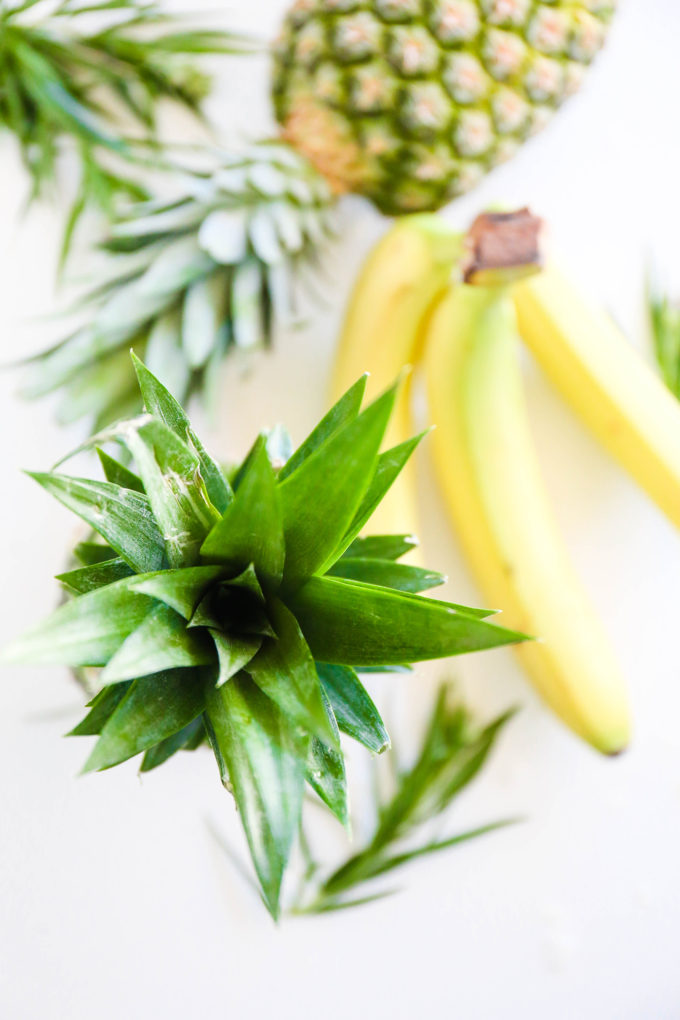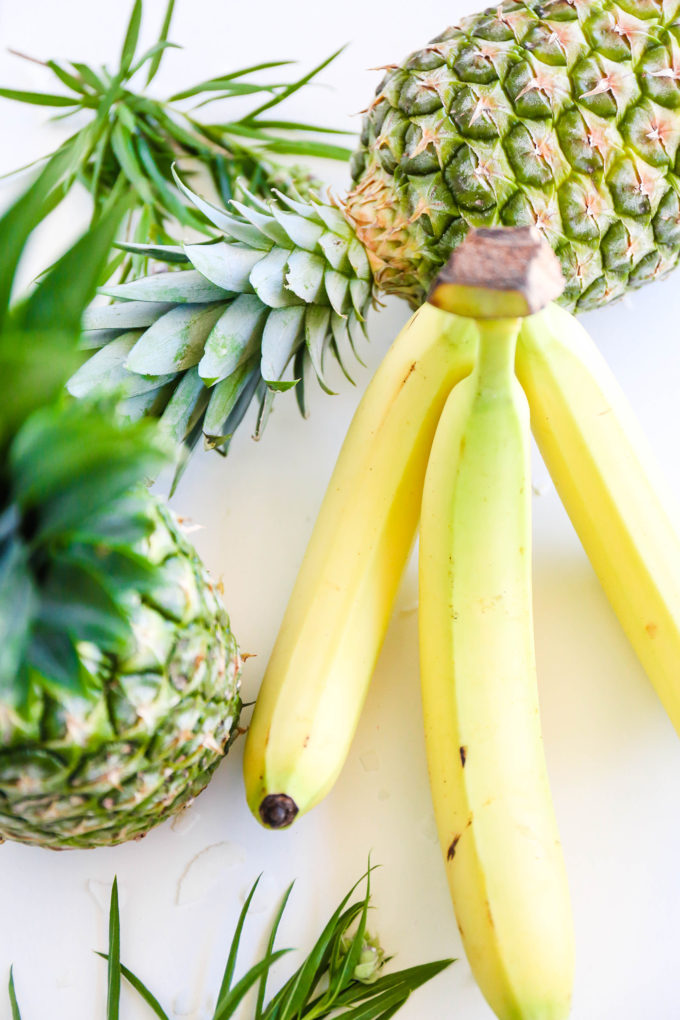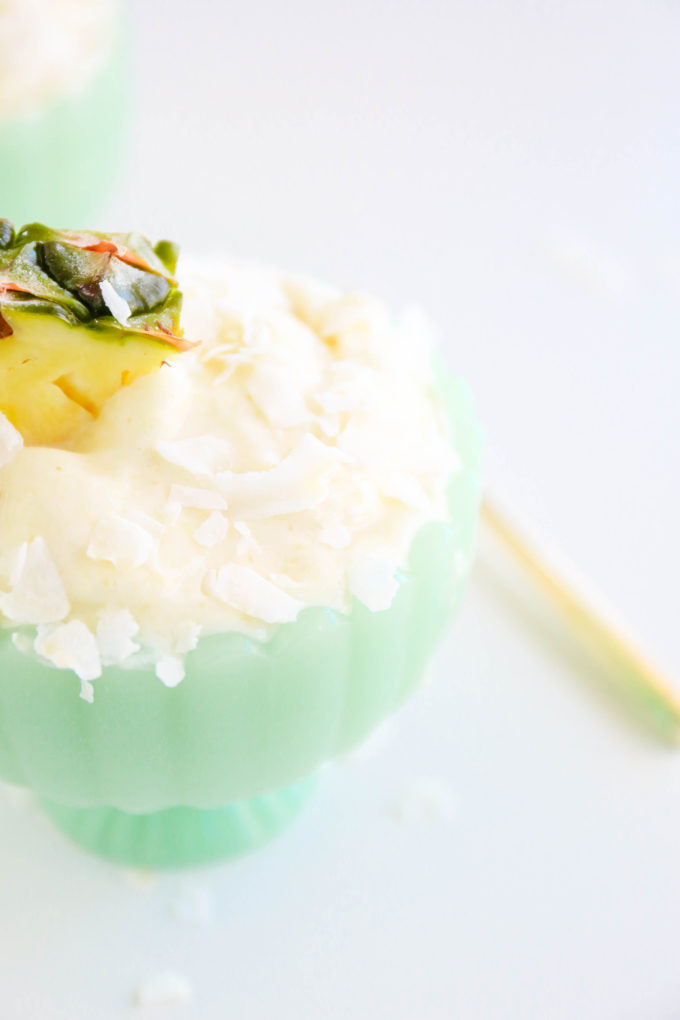 To make things even more fun, you can top them with a large dollop of whipped cream. It's the way to do it. This simple Dole Whip hack is probably going to be attached to my hand everyday this summer. Happy pineapple-ing!
Feeling up for more pineapple tasty treats? These baked donuts are right up your alley! And if you're looking for more frozen goodness, these dragonfruit popsicles are kind of my other favorite treat. And serve it all up in these fruit bowls!
photography \\ Lexy Ward