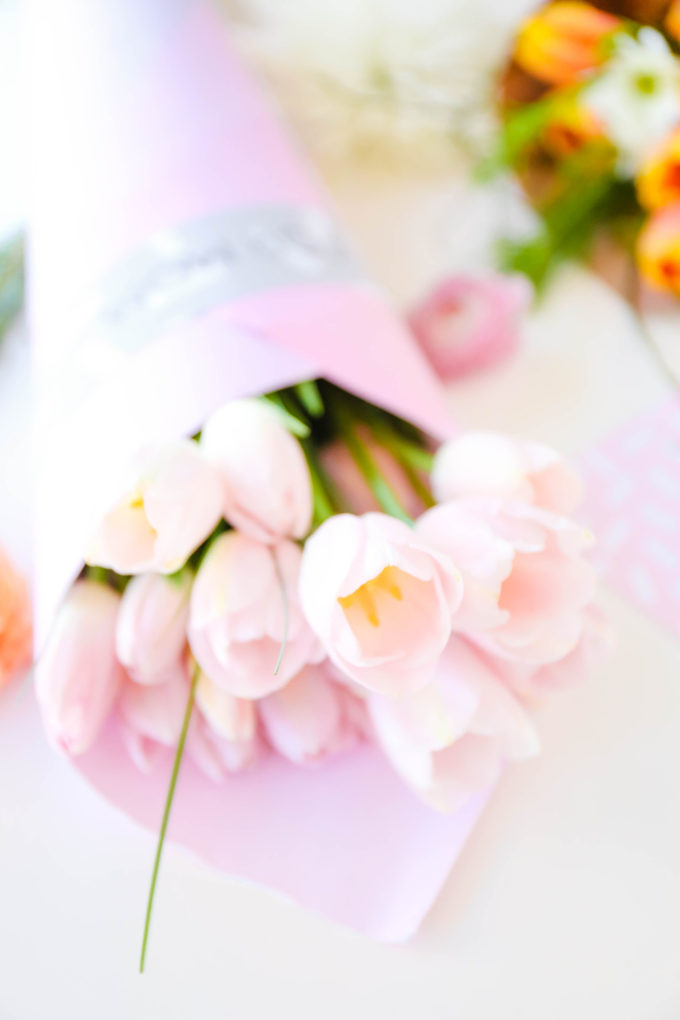 I don't know how it happened, but we are somehow prepping for Mother's Day. Because it's May. The fifth month of the year. We are almost mid-2017, people. It's a good thing you can't hear the panic in my voice as I type!  Every Mother's Day, I love getting flowers. And I love gifting flowers. To me, few things are a sweeter and simpler than picking, wrapping, and giving flowers to those we love. I'm fortunate to live on a street with a lot of pretty blossoms hanging over fences and the homeowners are generous enough to let me pick flowers as needed. SO I do my best to make small posies and bouquets for friends who may be having a less-than-stellar day or just need a pick-me-up. For this month's printable, I thought I'd create Mother's Day bouquet stickers to add to the flowers you're planning to give Mom!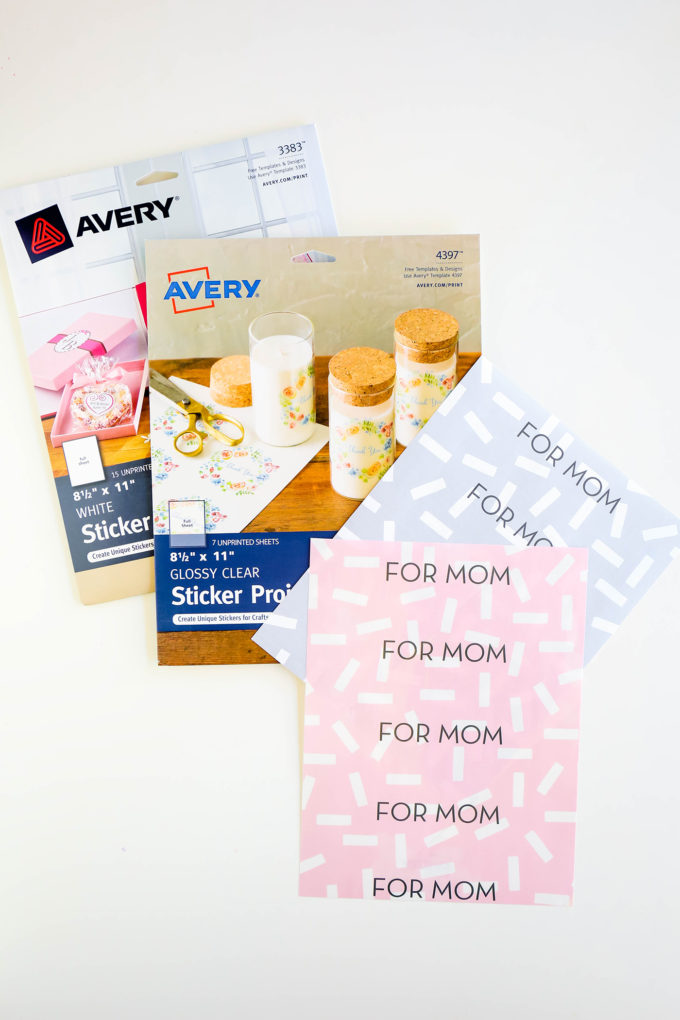 For the Mother's Day Bouquet Stickers, you'll need:
Inkjet Printer
Scissors
downloads (available at the bottom of this post!)
bouquets of flowers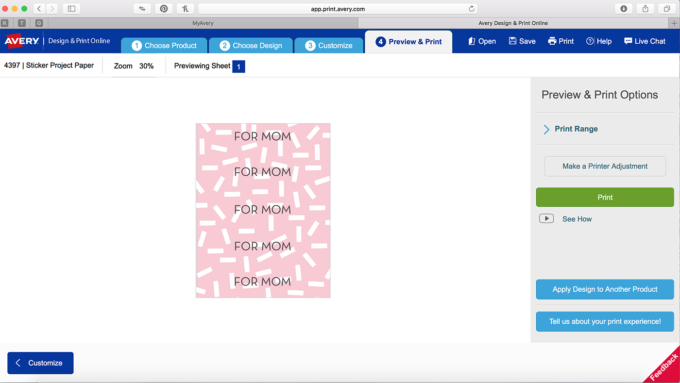 There are two designs to choose from. You can print out the pink or grey design with the text added. Or choose to delete the text and add your own to the designs. It's super easy to edit and print!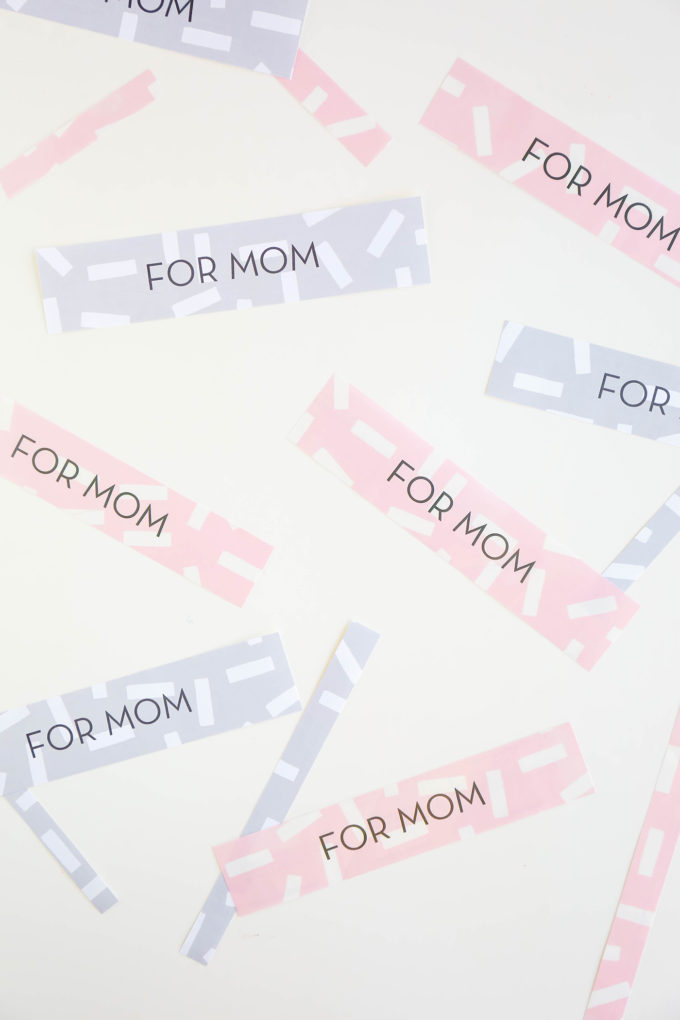 Once you've printed them out, trim them down and save the scraps because they make for cute tape!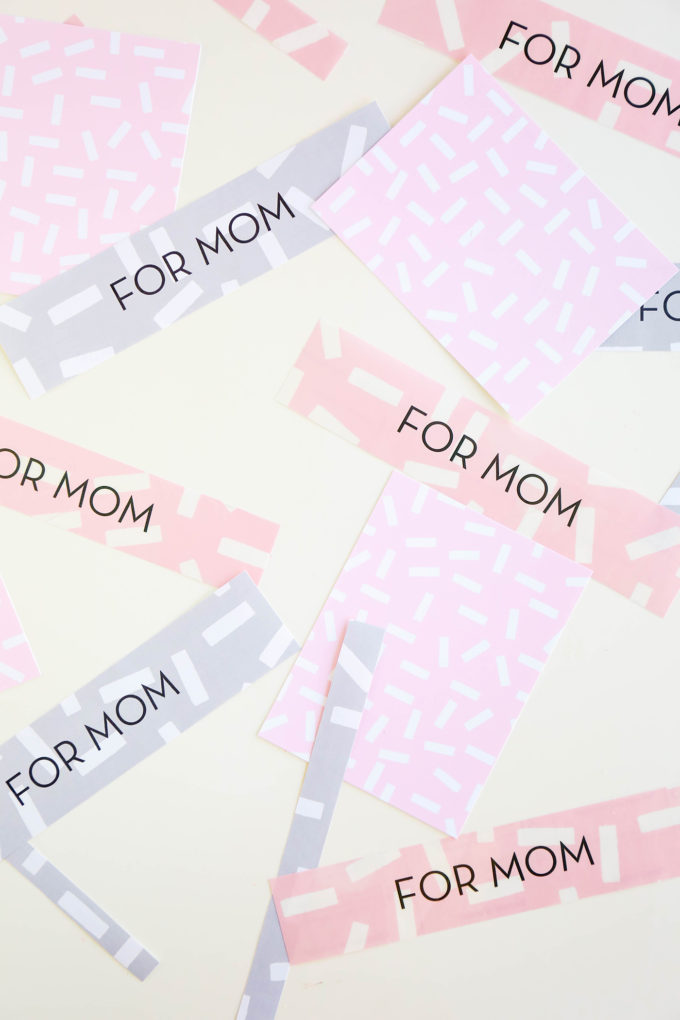 If you like, you can really go the extra mile and add the blank design to some postcards and create a little handwritten note for your mother telling her how you would be lost without her. I'm currently working on my note to my mom!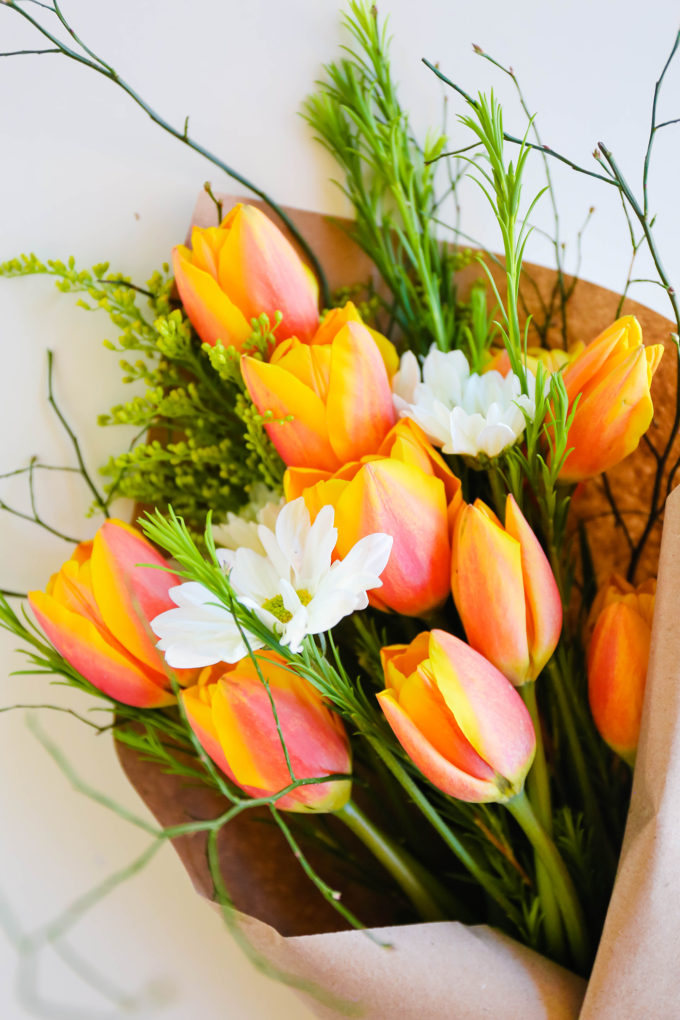 Now, the funnest part! Grab some flowers! Make your own bouquets or pick something already wrapped up from the store!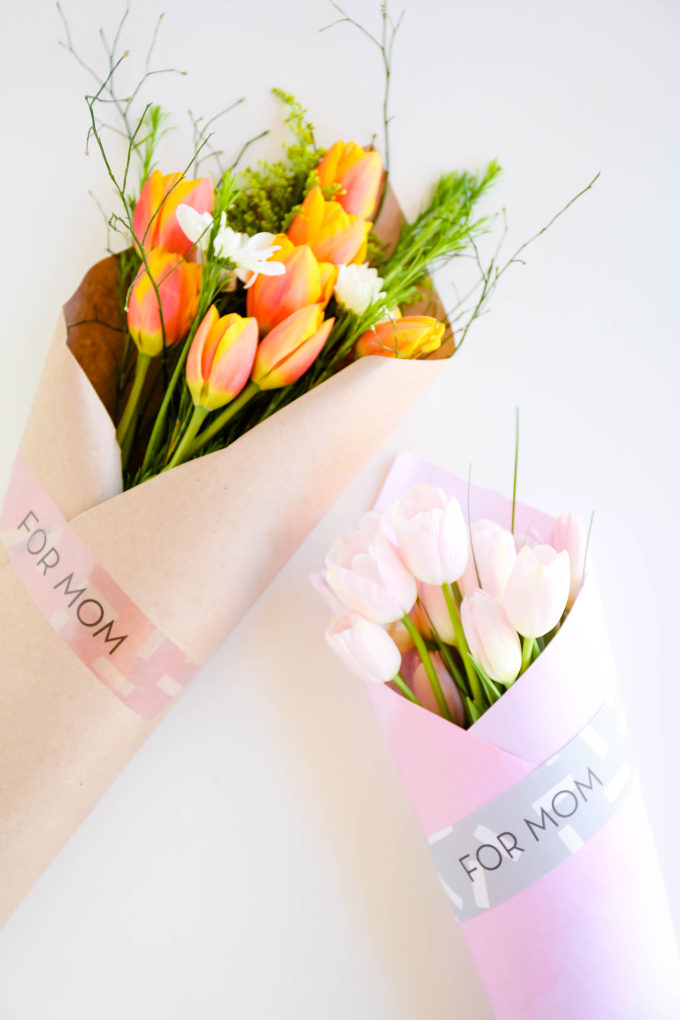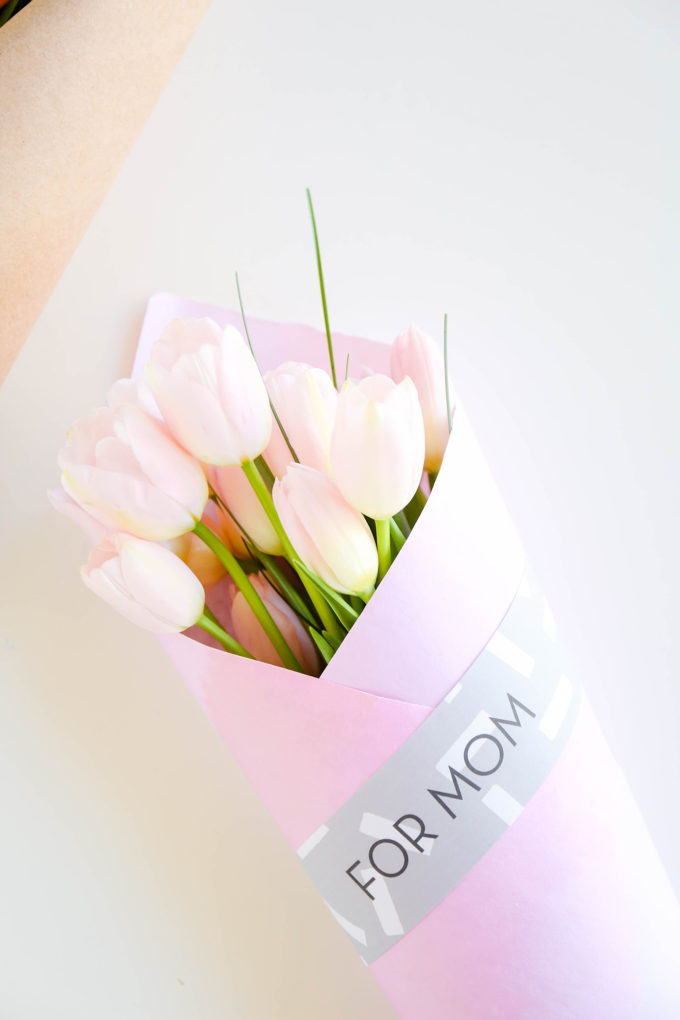 And simply add a little paper flair to your awesome blossoms.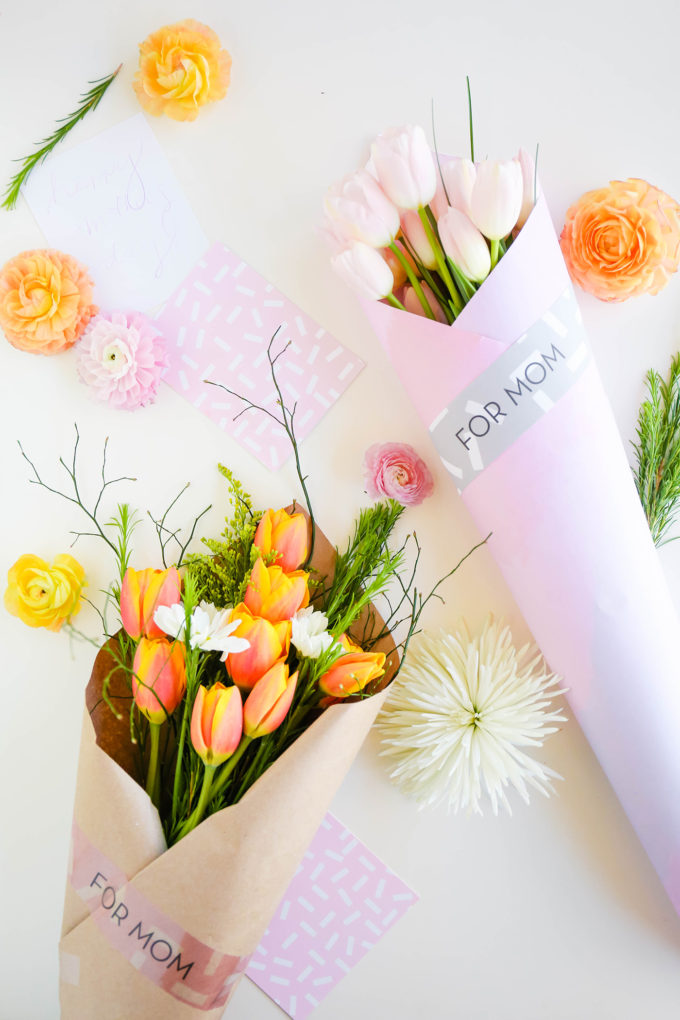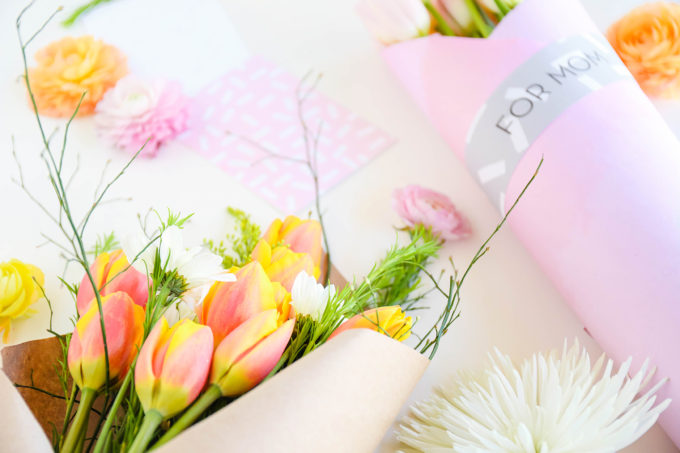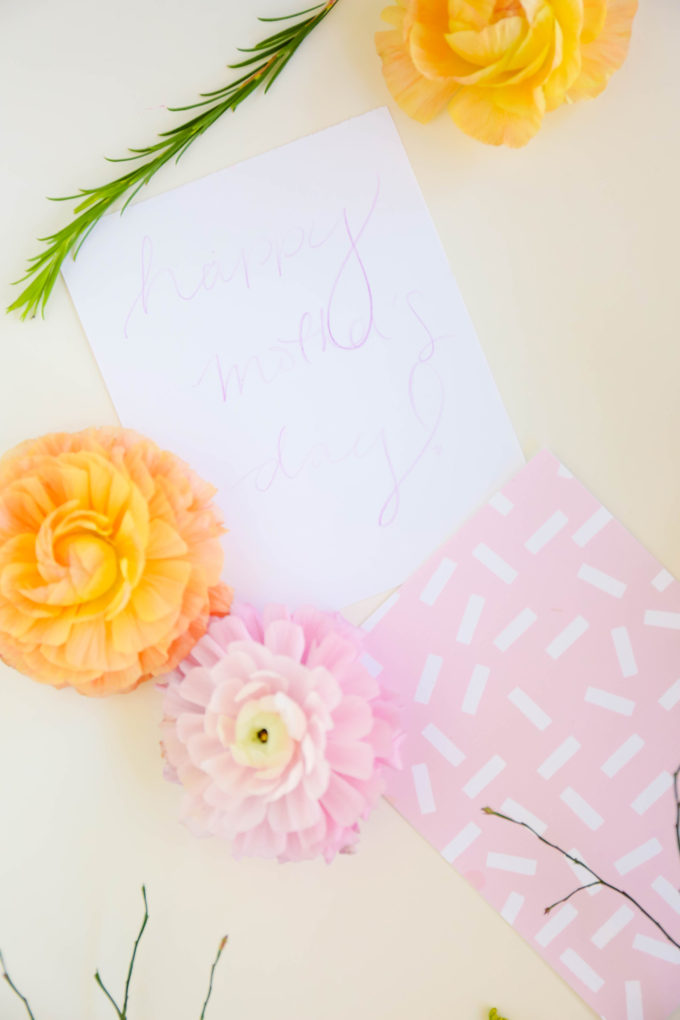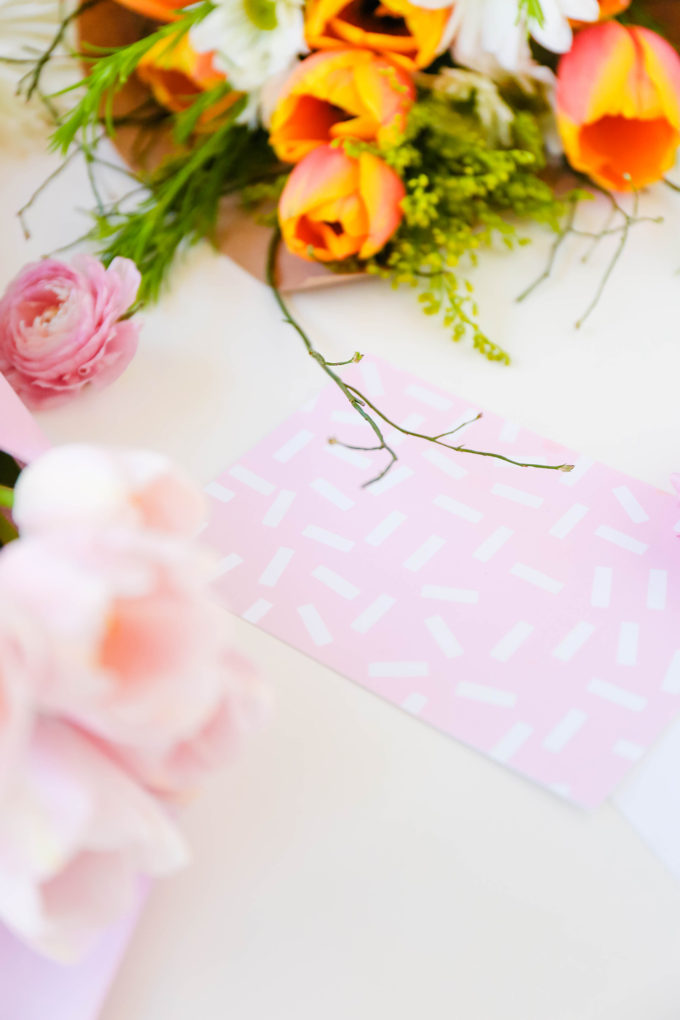 I'm thinking I might need a collection of pink postcards. Just to send to you whenever I feel like it.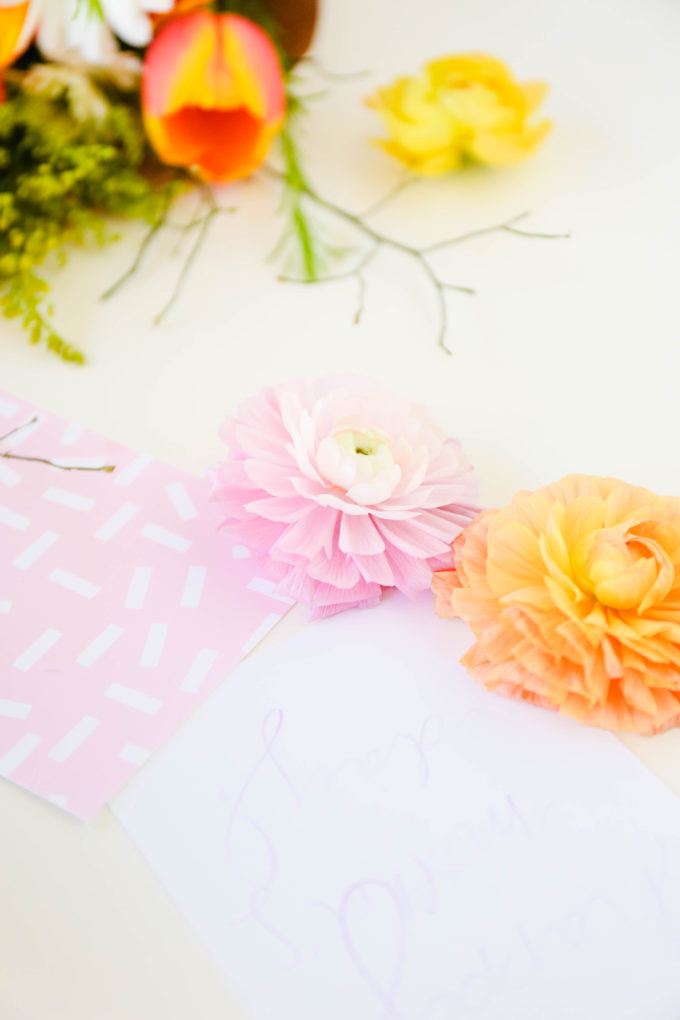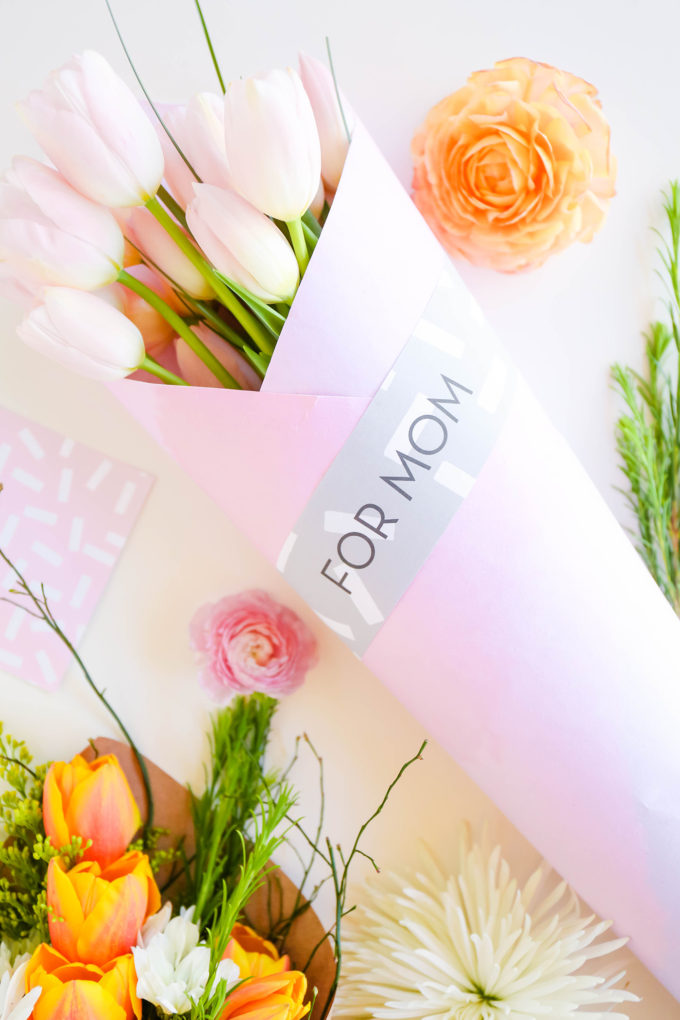 To print out the stickers and postcards, simply click the link below. The designs can be enlarged or shrunk to fit your needs, so if you want to add the design to a different Avery label, go for it! The label designs are downloadable .Avery files. Download them, and then go to www.avery.com/print to open the file using Avery Design & Print Online. **Because they are .Avery files, it may seem like they're broken or didn't work if you try to open them in another editing program, but the designs will open up if you go to www.avery.com/print to "open a saved project from your computer". Open everything up (it's all sized and ready for ya!), keep the text or delete it and add your own, and then save and print on Avery Glossy Clear Full-Sheet Sticker Project Paper (#4397) or Avery White Sticker Project Paper (#3383)!
Check out some of our past printable collaborations with Avery right here! **Please remember that this download was designed for non-commercial use and may not be redistributed or sold in any way. So happy if you share it, but please link to the original post. Thanks mucho!**
**This post is in partnership with Avery, a company that believes in bringing beautiful labels to the masses. Thank you for supporting the brands that help Proper create fun and inspiring content!
concept, design, & photography \\ Lexy