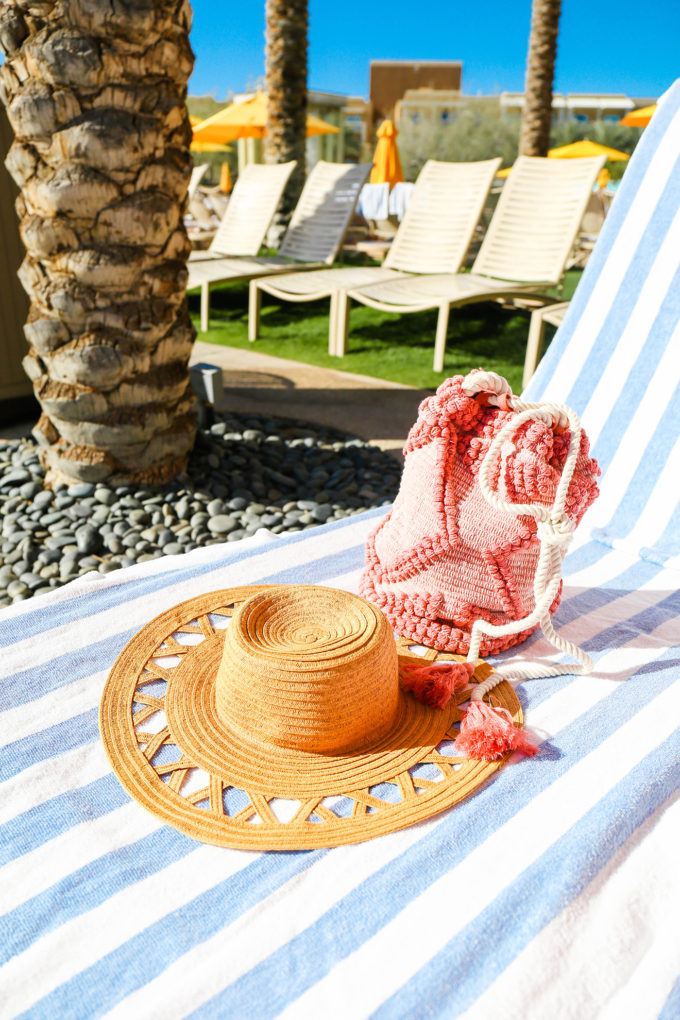 When I say that this year is flying by, that is a serious understatement. Every Monday rolls around with a heavy to-do list, and before I can tackle it to the very end, Friday appears. Now, I don't want to complain about the abundance of Fridays, but my goodness! Where is the time going?! We've been working so much lately that there really hasn't been any time to  slow down as a family and spend some quality time together. V is used to doing things on the run (I've trained her so well), but I really wanted to take advantage of the nice Arizona weather before things become unbearable. For Easter, we partnered with JW Marriott for a little staycation at their Desert Ridge property and spent the weekend in Phoenix and it did not disappoint! The sun was shining and the pool basically called to me for three days straight. And the husb and the daughter didn't complain either!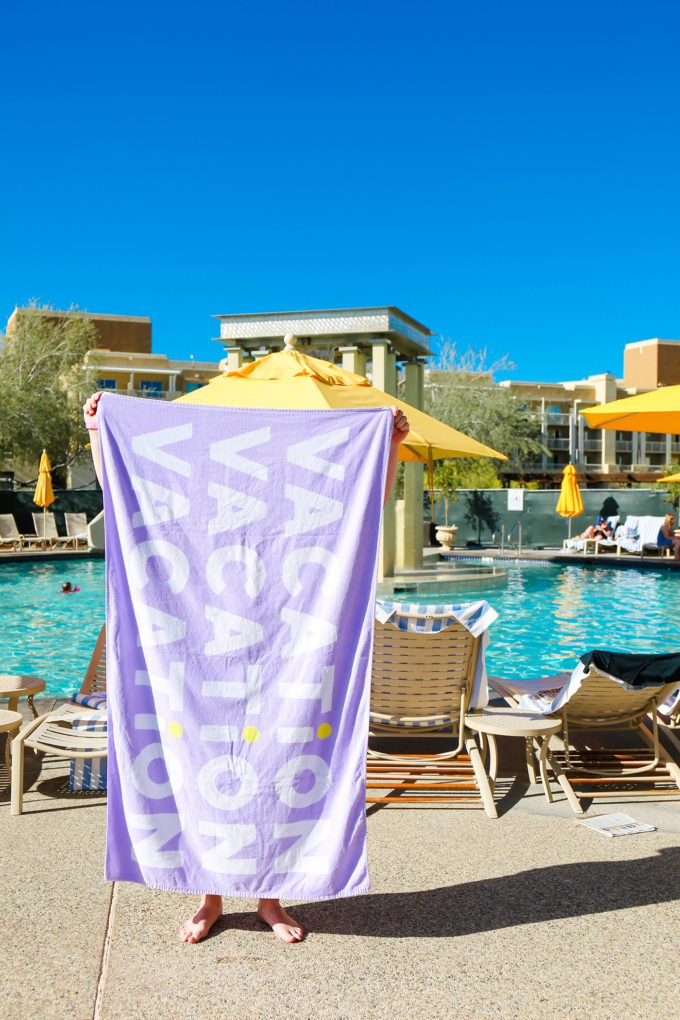 I take my favorite Bando towel on every vacation so that we can do it up right. We had our pick of five different pools on the property and this spot quickly became a fave. (It probably had something to do with the fact that it was shallow and Vita could touch the ground the entire time!)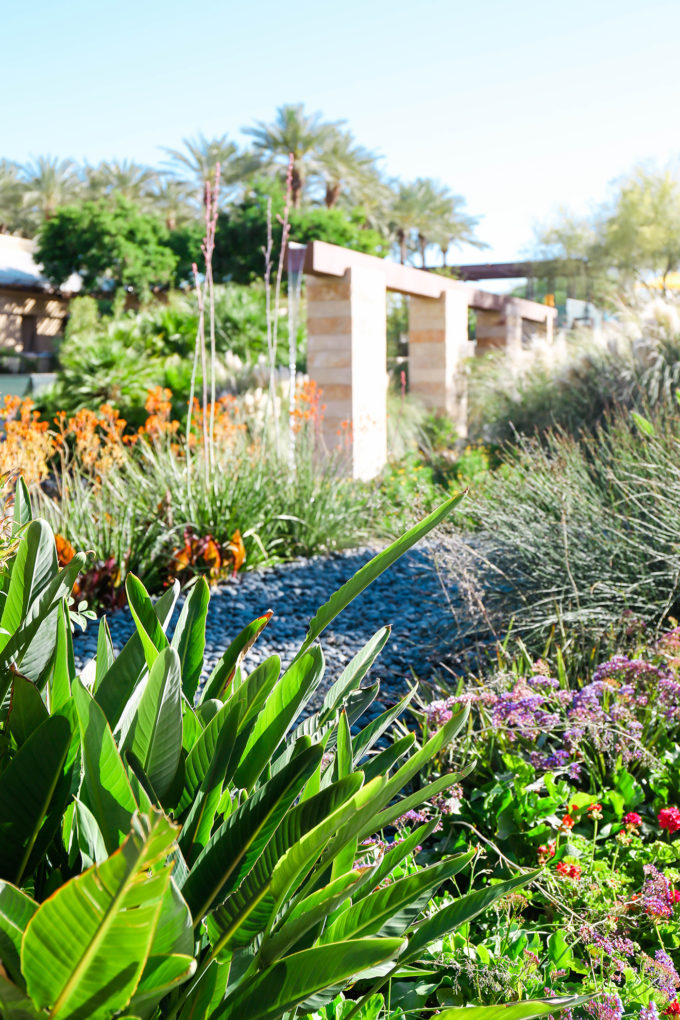 It was pretty hard not to snap pics of our surroundings. Desert Ridge was honestly like an oasis in the middle of the hot, hot desert!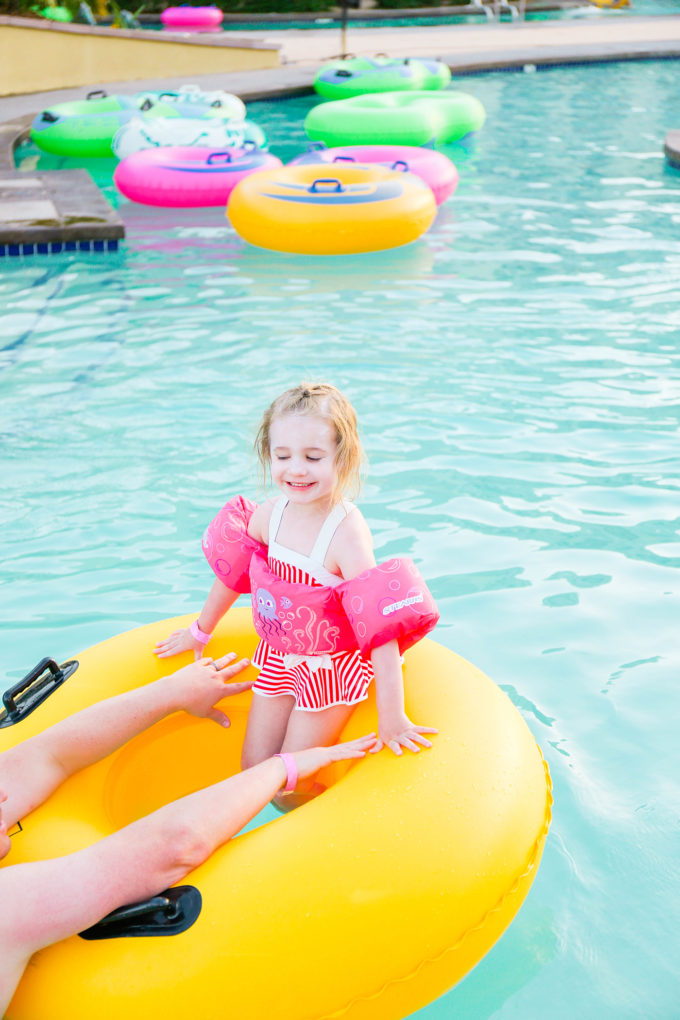 Girlfriend spent her early evenings in the lazy river with Logan. And I followed close behind in my own tube. I'm an independent woman.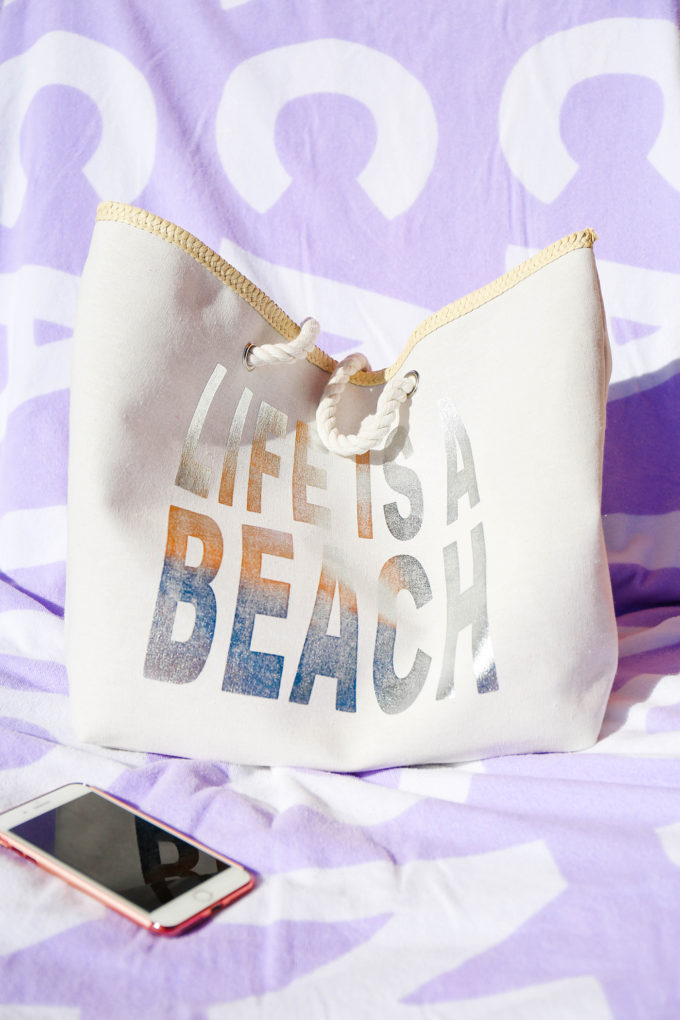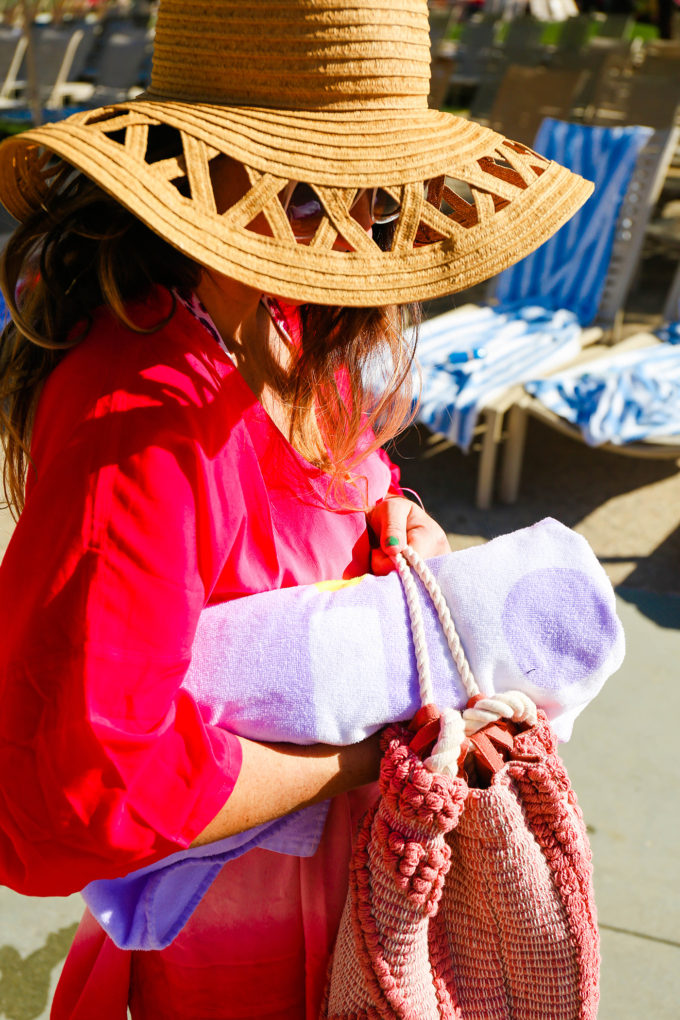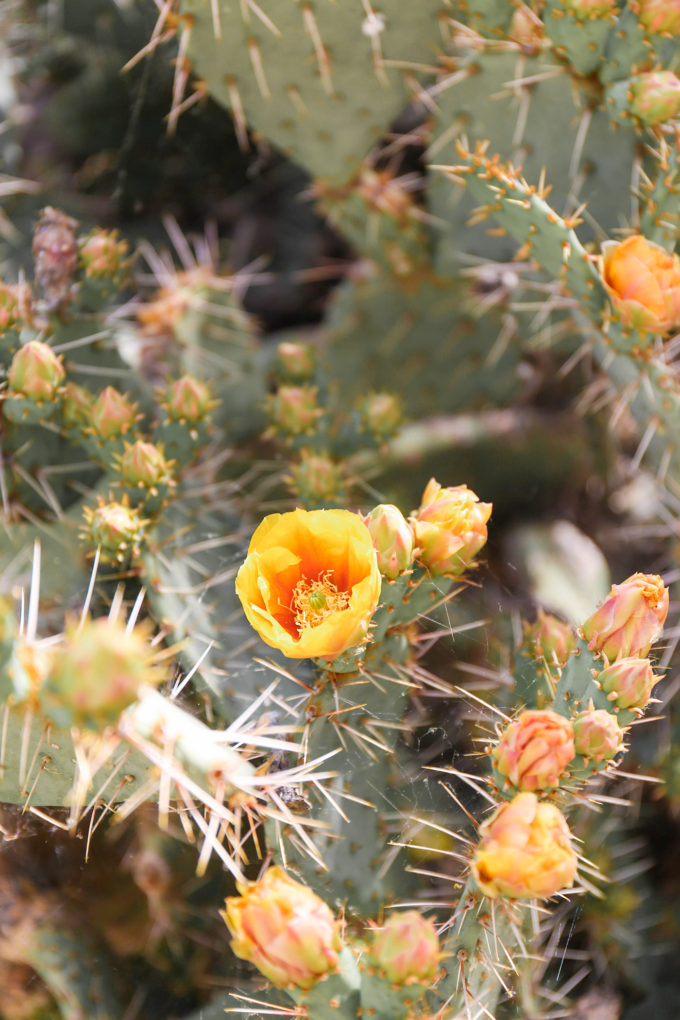 Obligatory cactus shot! These blooms were lookin' super fly on Easter morning that I couldn't resist!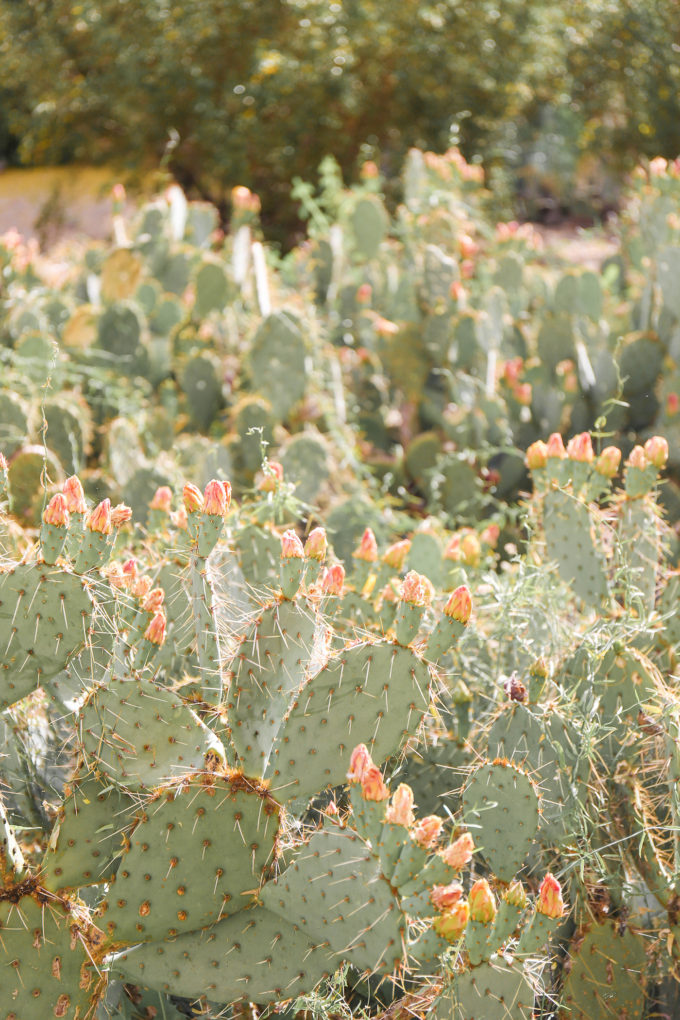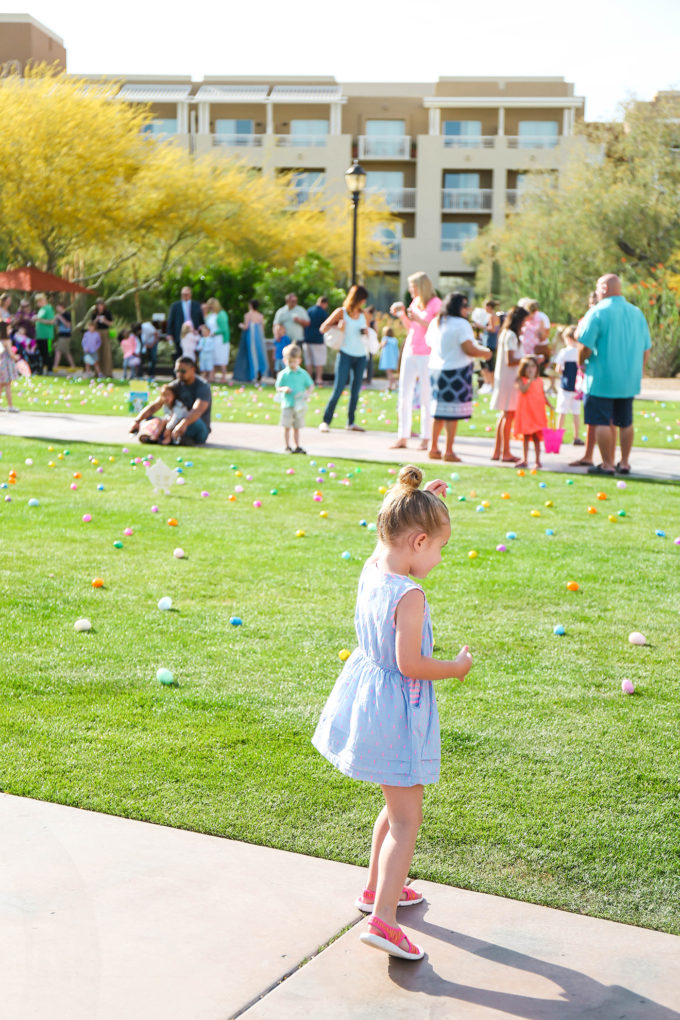 I was a little worried spending Easter weekend away from home because we usually hide eggs in the backyard for V to find. But the hotel actually put on a bunch of Easter-themed activities and events for the families that were staying there. So we woke up early Sunday morning to head on down to the egg hunt!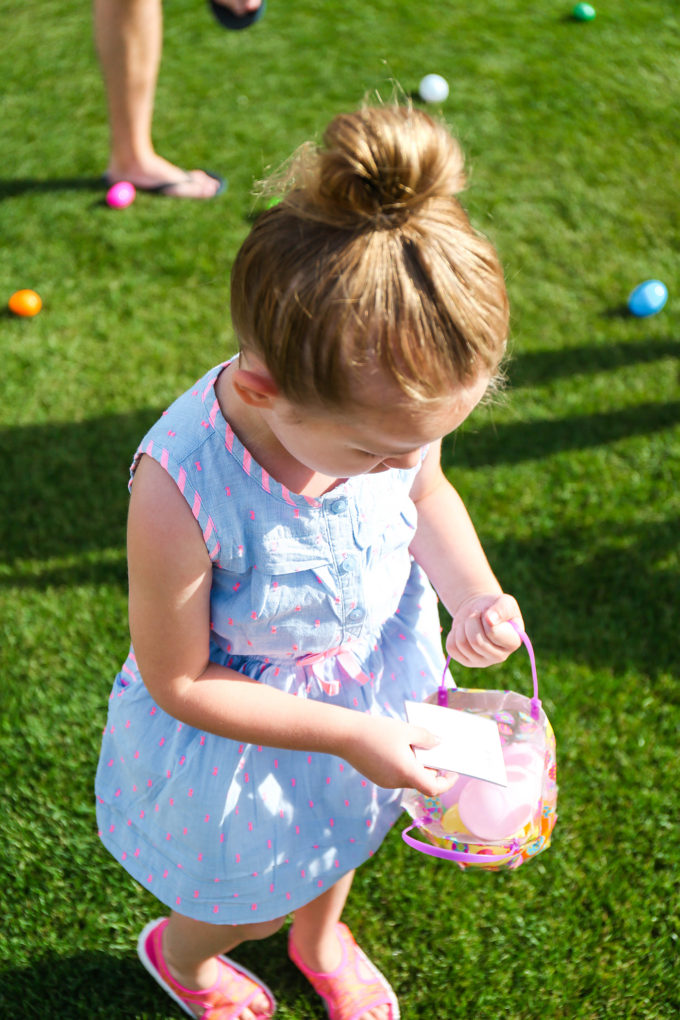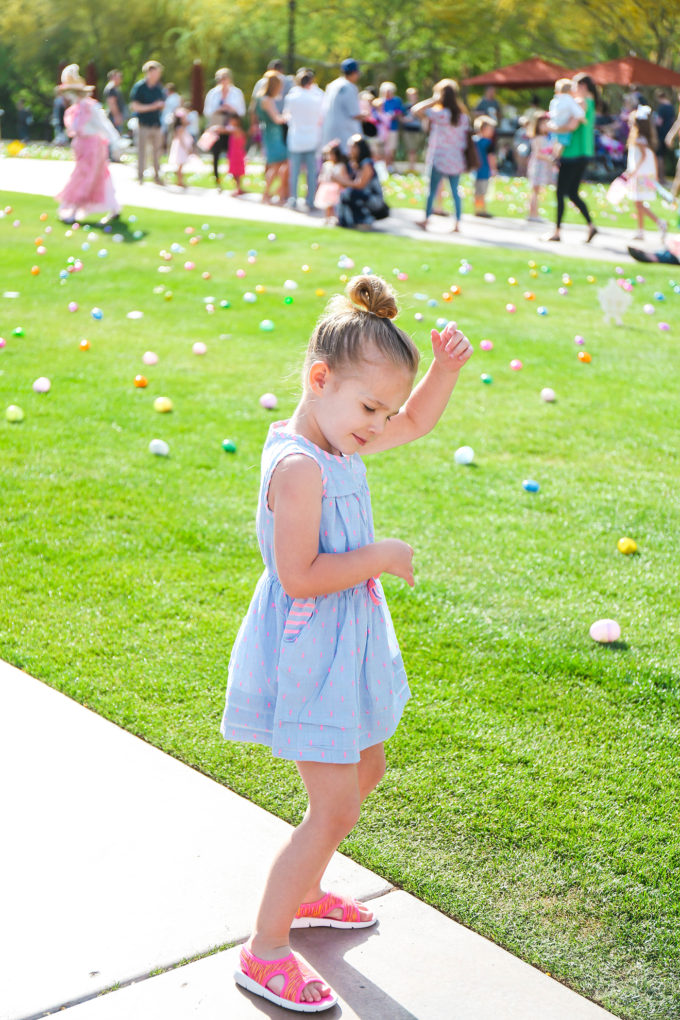 Before it started, V was lettin' loose listening to some jams. If you saw my Instagram stories at any point during the weekend, you recognize that face. And that stance.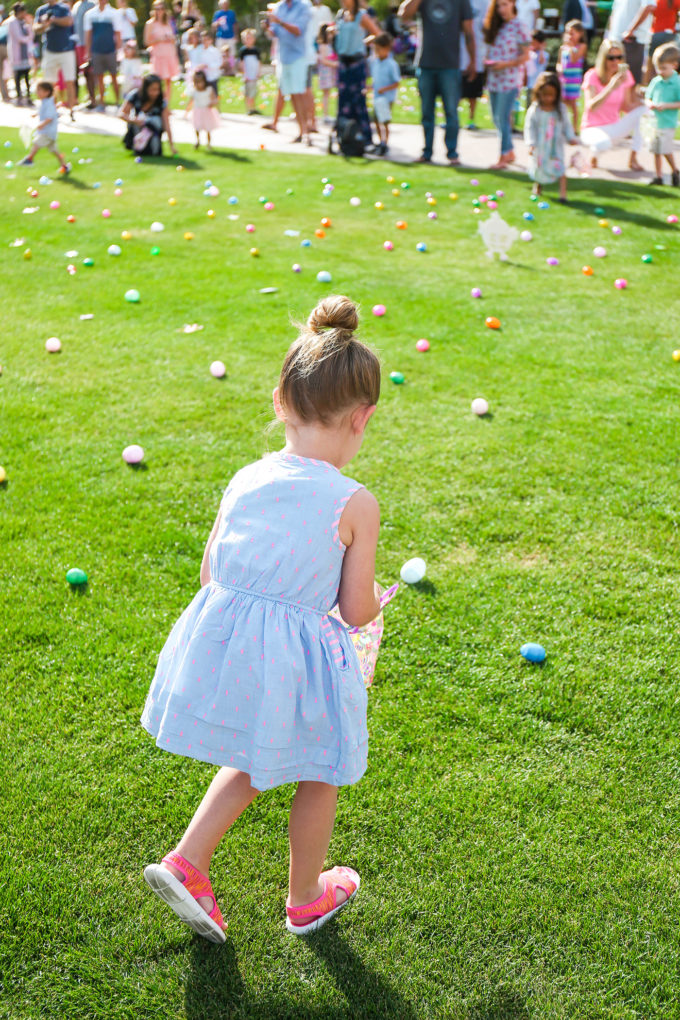 Each hunt was broken down for designated age groups. And V dominated hers. We were laughing so hard because she clearly had a mission!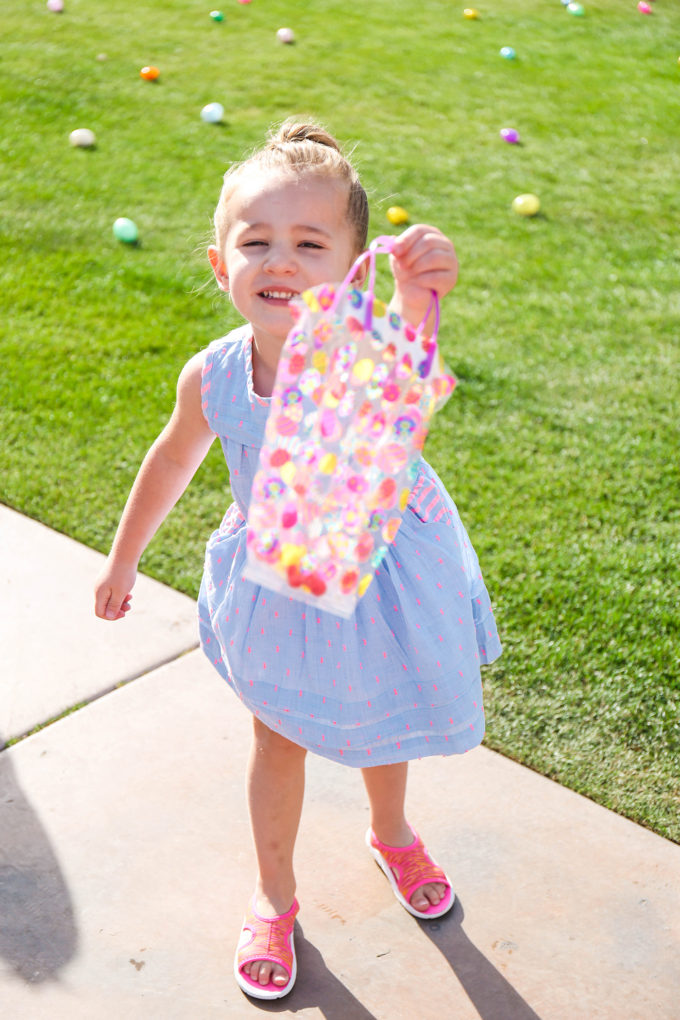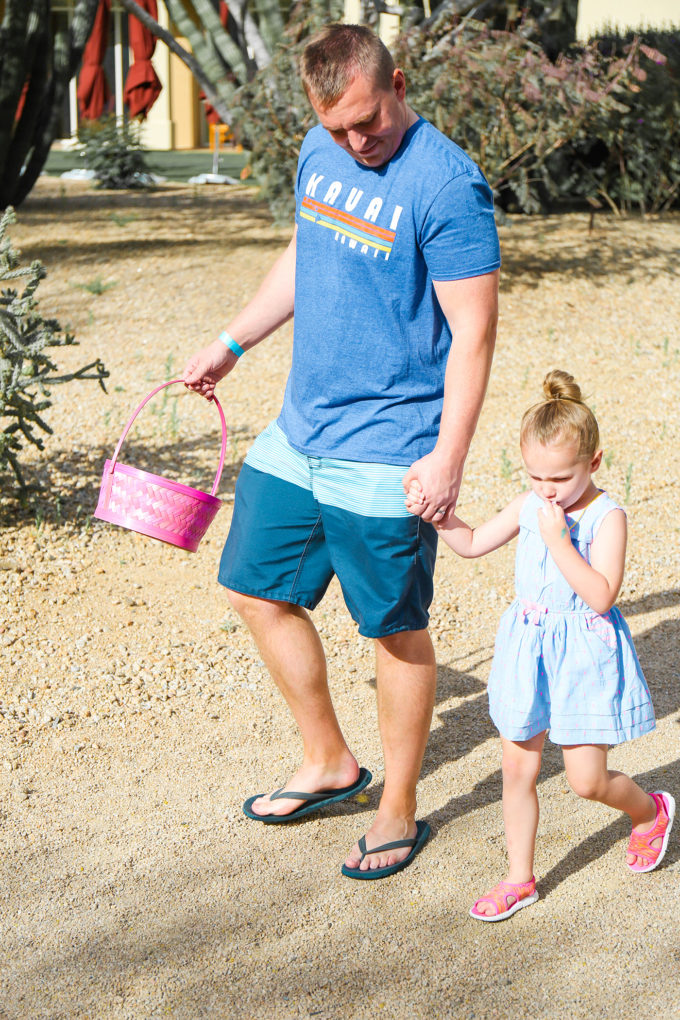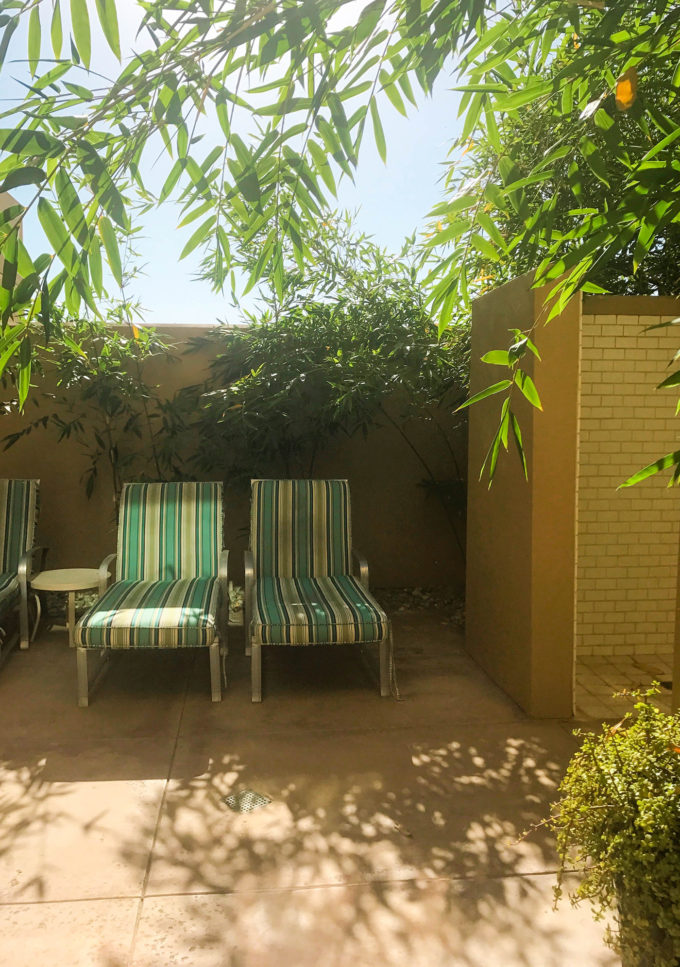 I spent a little quality time on my own at the Revive Spa. My justification to Logan was along the lines of how I need to take care of my motherly self and put my best, polished foot forward.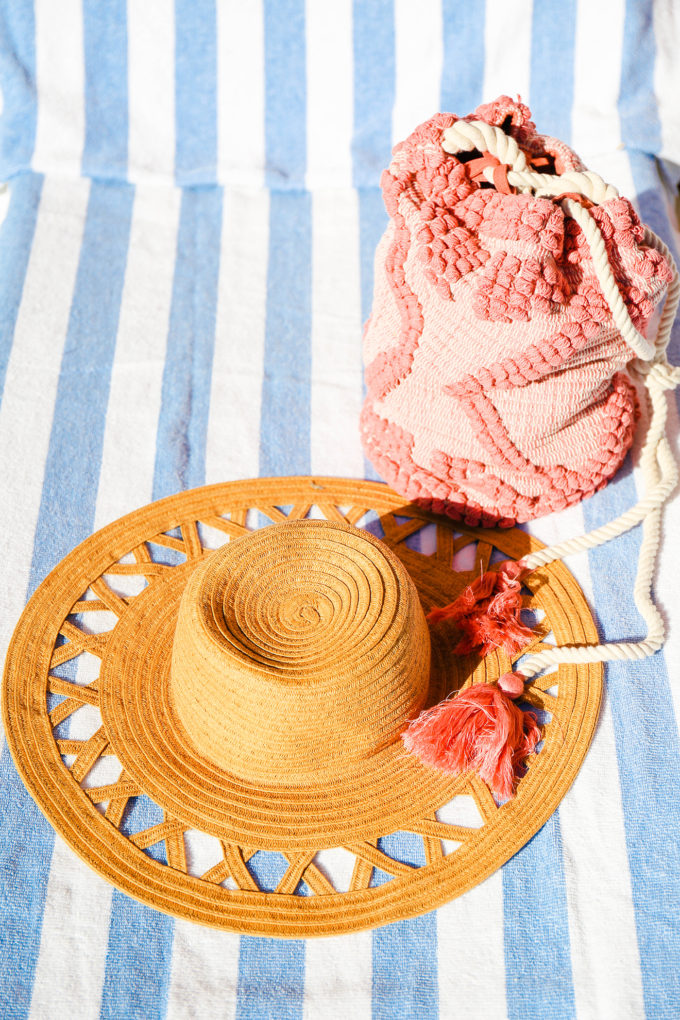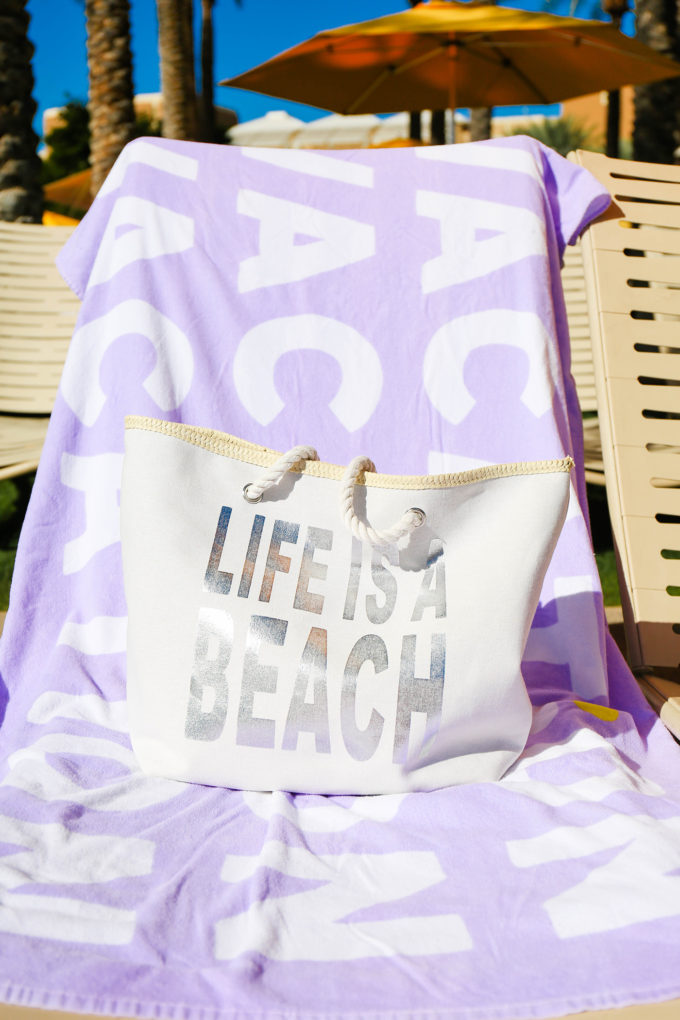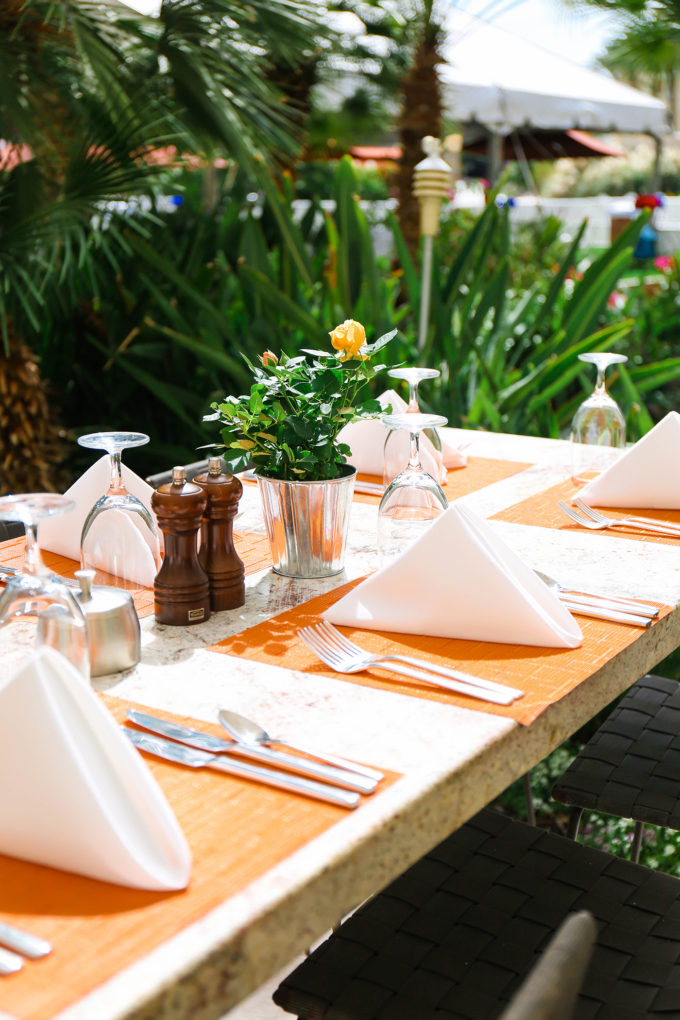 After the egg hunt on Sunday morning, we had a little Easter brunch at the hotel. Steak for breakfast? Logan was happy. Dessert buffet? I was happy. I'm pretty sure we ate our weight that day. Which we're known for.
I had to snap a picture of Vita's ghostly white face! I had Logan apply the sunscreen that afternoon and she was white as can be. It took some tough scrubbing to get her face all clean! But no sunburns so we did our parenting job.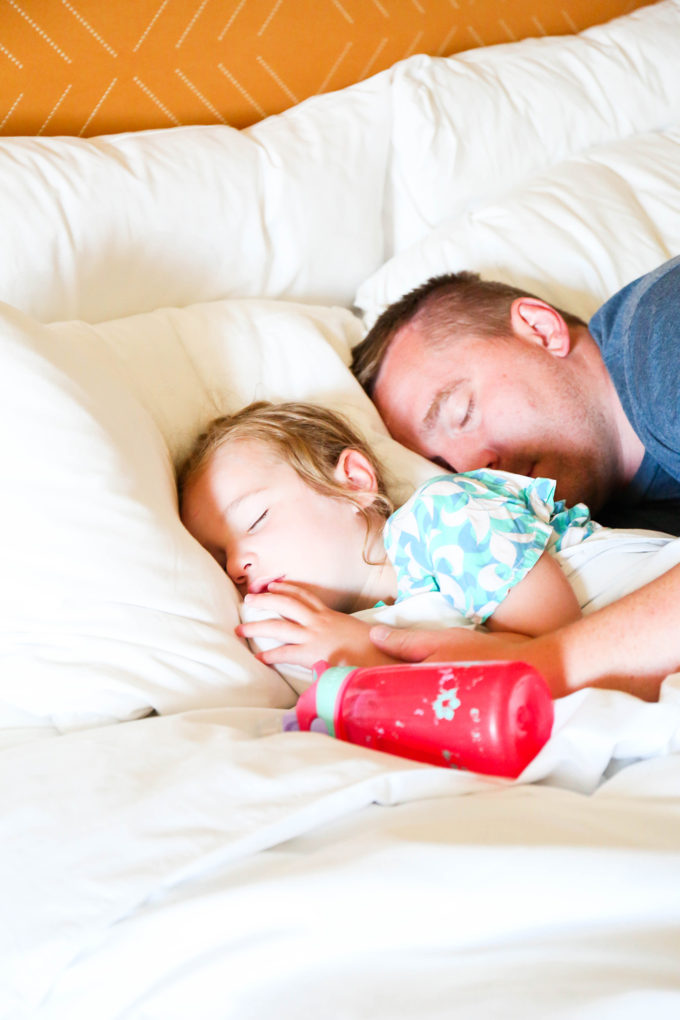 And this was my view at the end of each day. These guys played so hard and snuggled even harder every evening. I'd say the staycation was a success and I feel rejuvenated and ready for the hectic weeks to come! (I'm only half-telling the truth right there.) And I'm ready to spend every weekend in Phoenix. 😉
Keep up with all sorts of adventures with Proper on Instagram by following the hashtag #properontheroad! And see some of our adventures right here!
photography \\ Lexy Ward
** This post is in partnership with JW Marriott, a brand that believes in quality getaways for anyone that loves adventure (raising both hands!). Thank you for supporting the brands that help Proper keep creating!