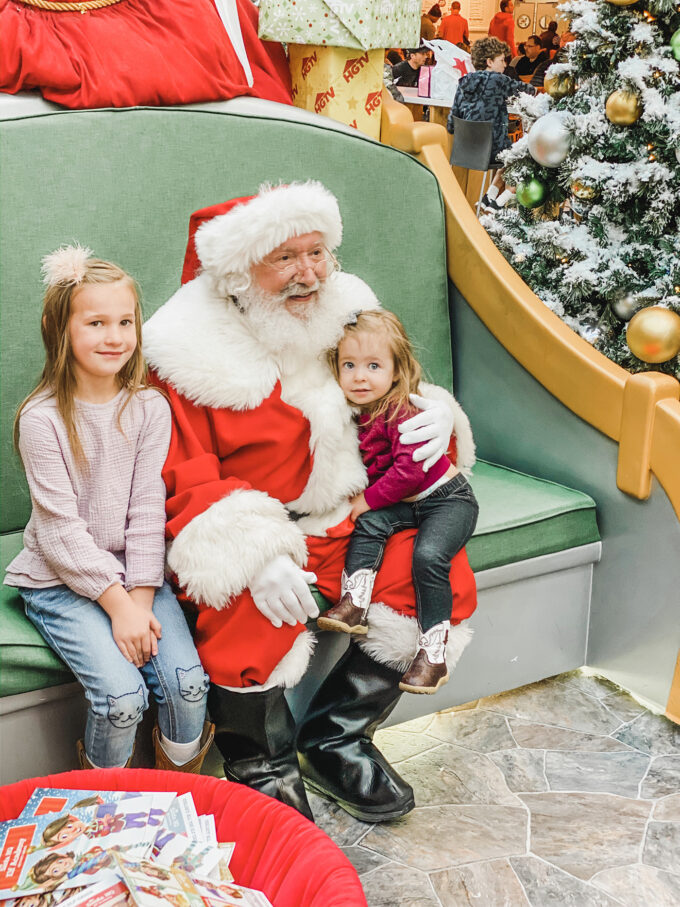 The weekends fill up fast during the holidays. We've been going, going, going since we returned from our Thanksgiving travels and I feel like I've barely had time to catch my breath! One of our favorite Saturday activities though was visiting HGTV's Santa HQ up at Scottsdale Fashion Square! My kids are die-hard Santa fans and I knew they'd love to squeeze in a visit with him. This was by FAR our best Santa visit yet thanks to the interactive holiday workshop HGTV put so much thought in to! See a little bit more about Santa HQ and check out our quick little video about our visit at the bottom of this post!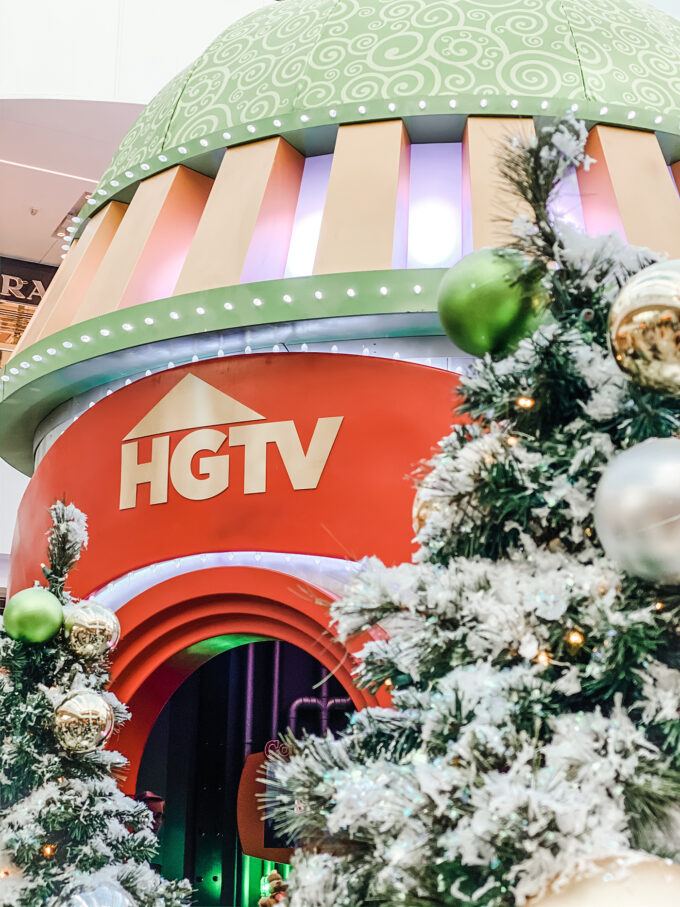 The magic of the holidays is so special for our little ones. Vita really had a blast playing around Santa HQ and checking out each activity that had her feeling like an elf on a very important mission.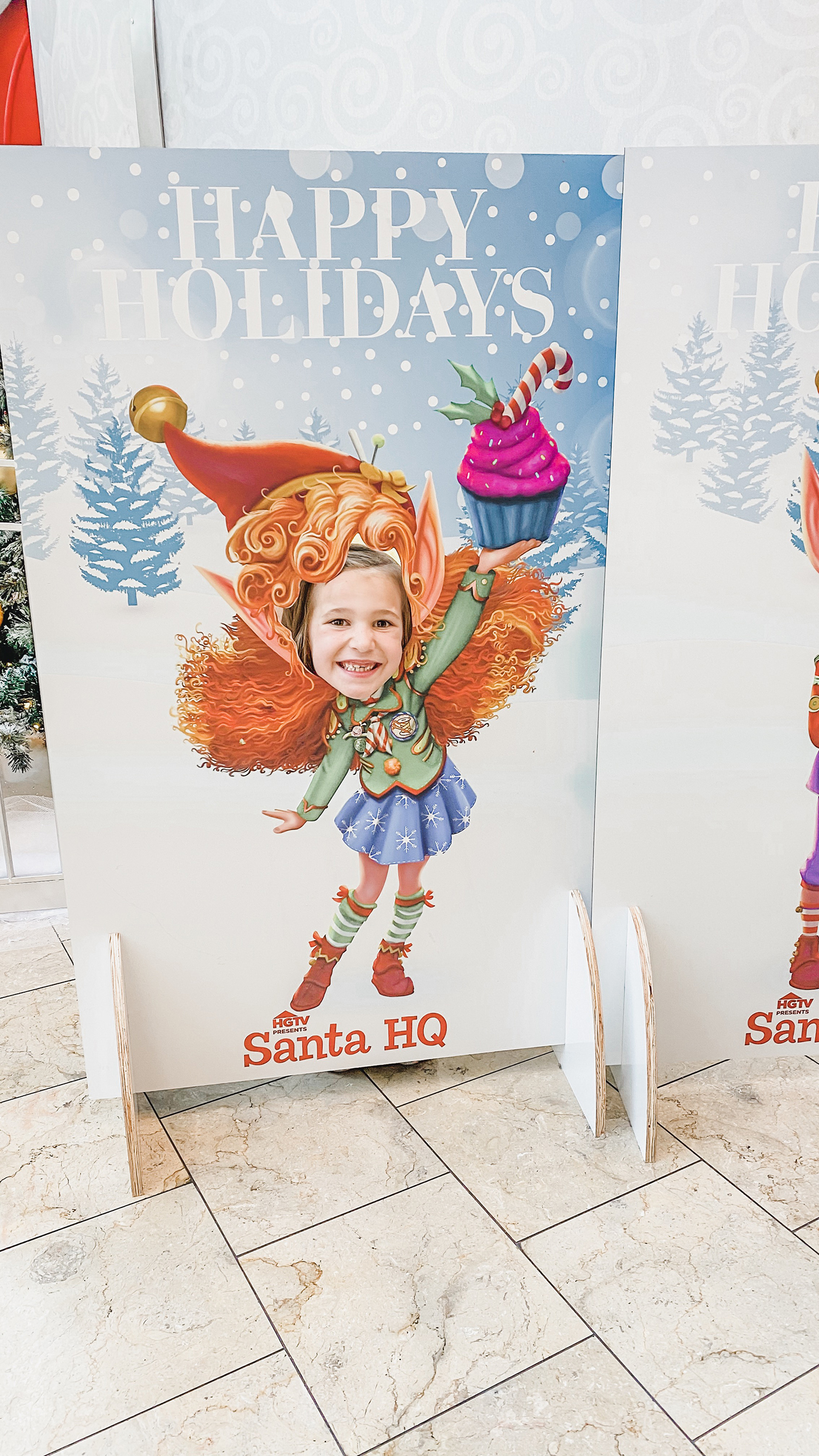 We started off at the Naughty-or-Nice Meter and I think her mind was a little bit blown. Her face lit up when she felt she was being scanned for nice-ness and she was thrilled to see her name pop up on Santa's Nice List when it was over. So here's hoping I can keep her sweet until the big day!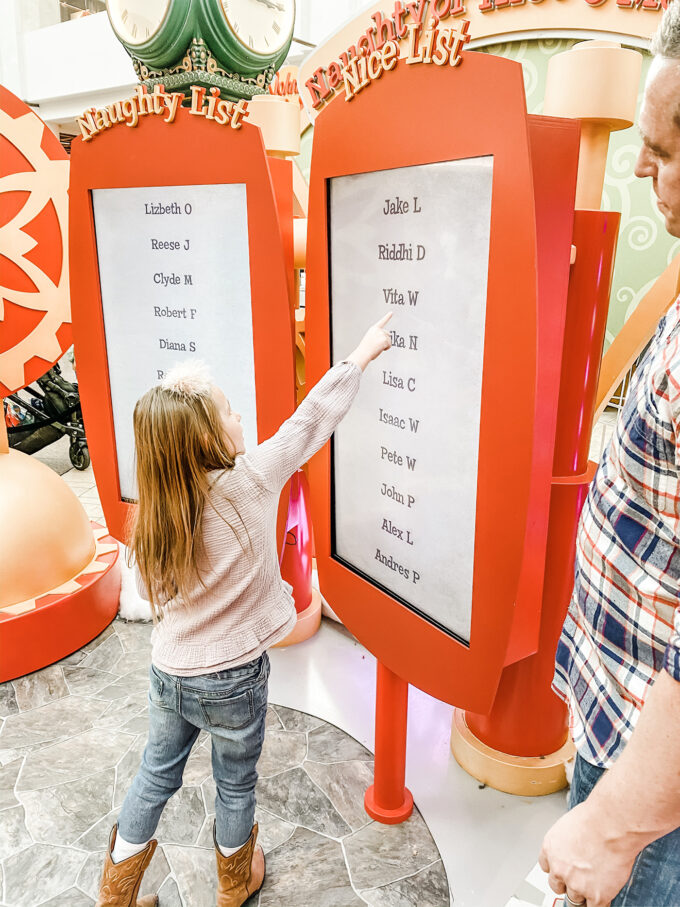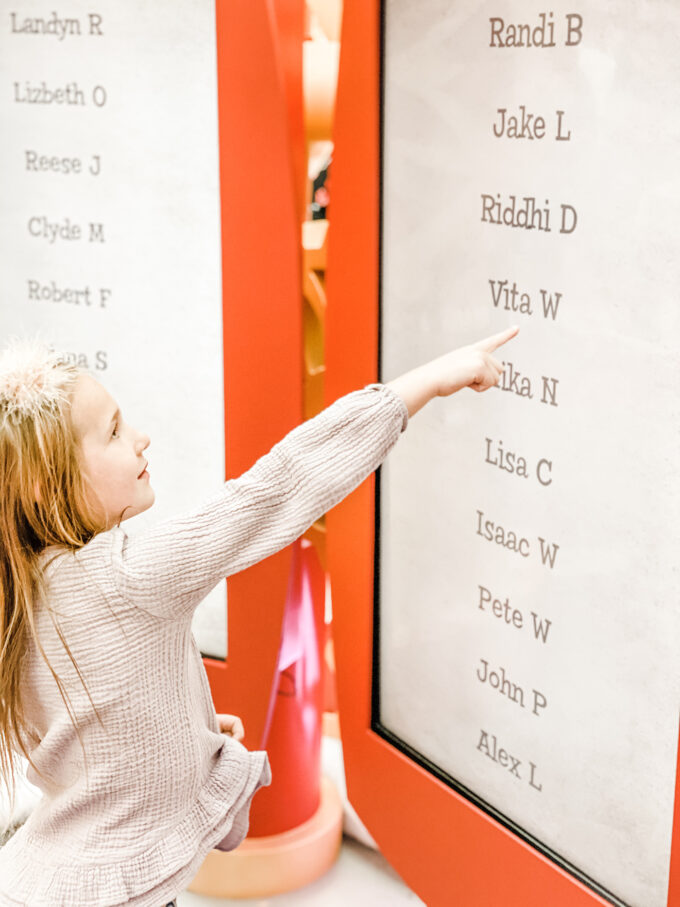 She was definitely feeling the magic and I'm so grateful she's a believer this Christmas. It's such a fun age!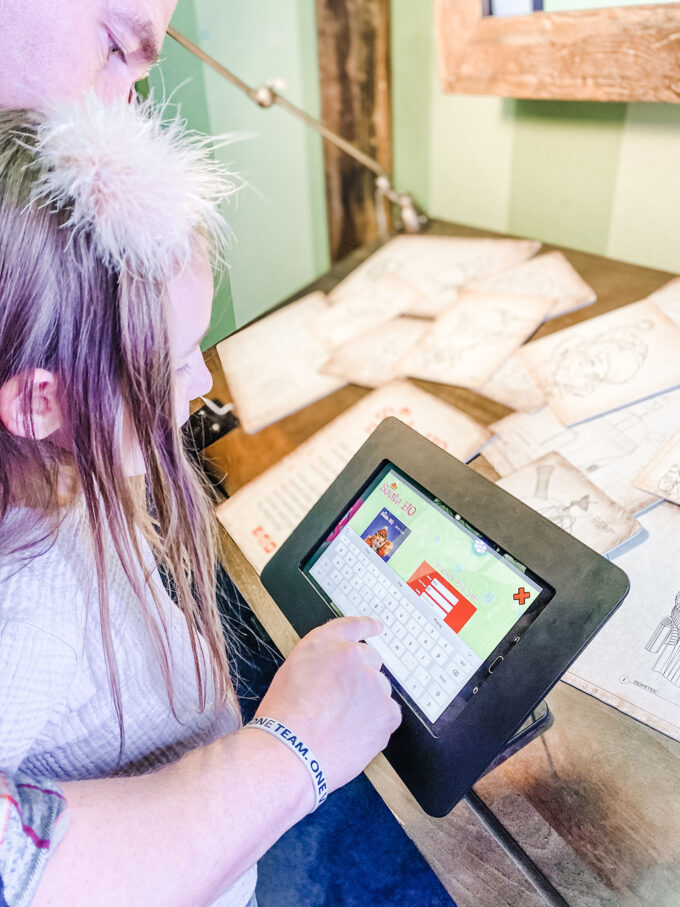 We headed right into the Elf Academy where she was able to create her own Elf ID. We were DYING with laughter at the unique pink-steak-loving fact she chose to share about hers-ELF. (See what I did there? lol.) Also, her face. It just cracks me up every time I look at it.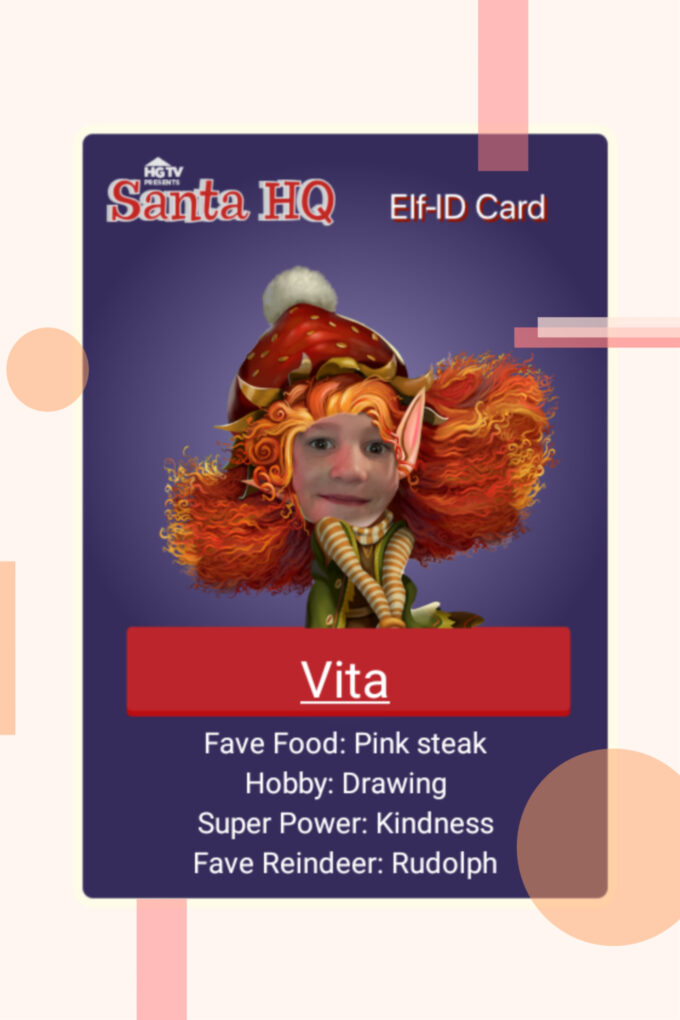 There were so many elf options to choose from, and she definitely took her time until she found one she was happy with. Also, Marz was totally feeling this place. She was so cranky after the drive to the mall, but once we showed up and went in, she was all smiles and claps.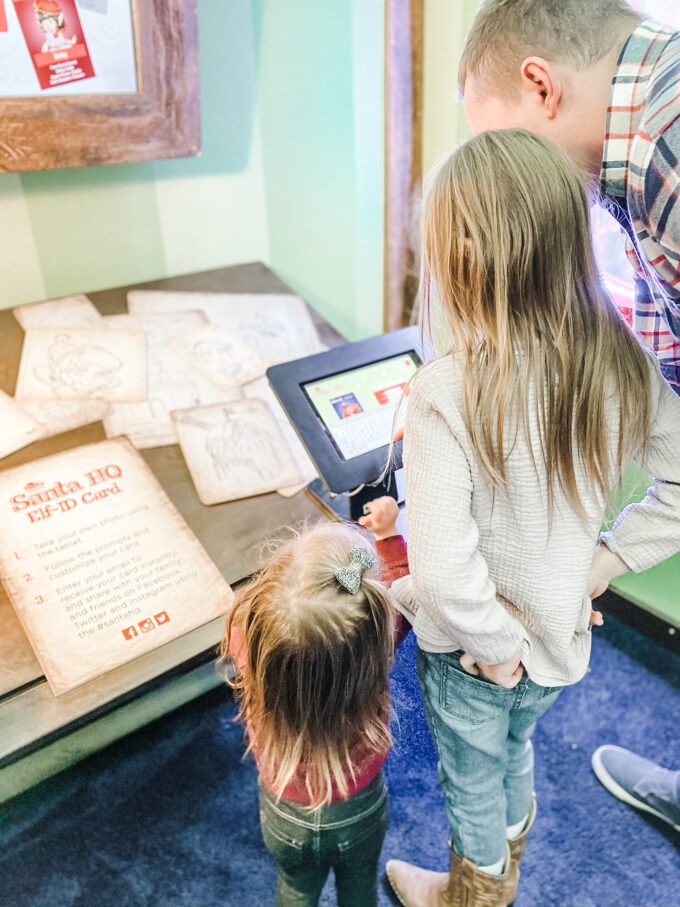 We played around with the Magic Mirror where you can virtually try on various elf outfits. I feel like elf attire is making a comeback, and that we can expect to see pom pom-trimmed hats throughout 2020.
We headed into Santa's Observatory just before our visit with the big guy. HGTV came up with this super cool augmented reality using tablets. So kids just have to point the tablet toward a Santa HQ trigger to see elf activities that you can't see with the naked eye. We even downloaded the Elf Ray Vision app so V could play around with the activity book given to her from Santa. It's filled with different triggers that will pop up in the app!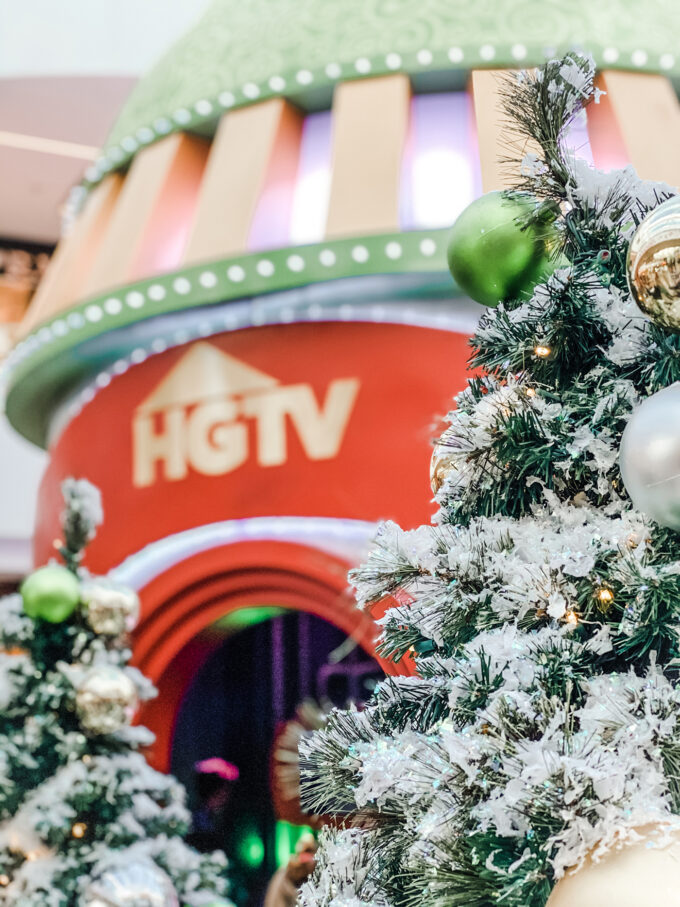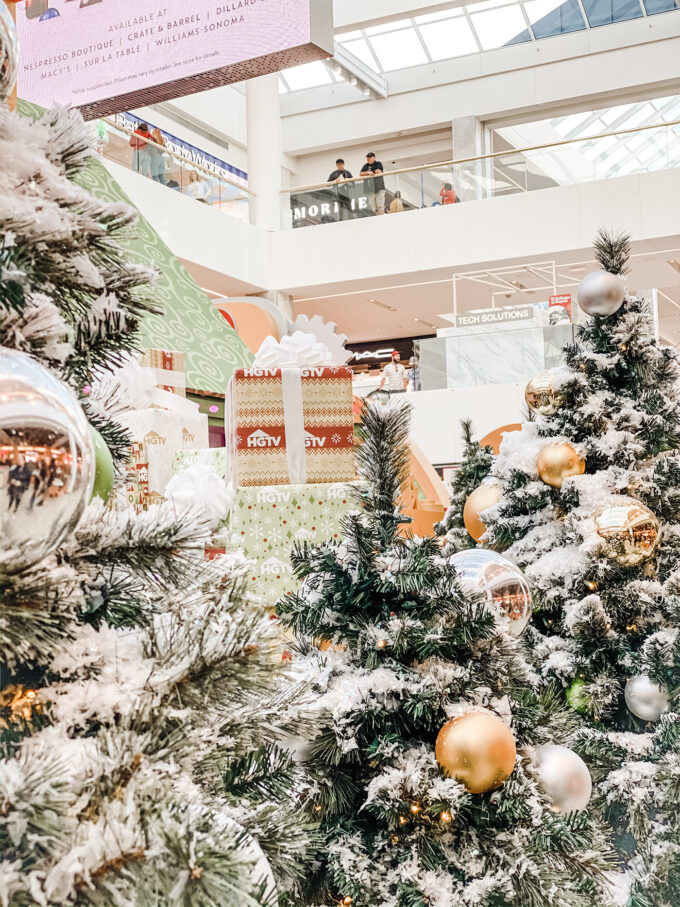 Santa HQ took up a substantial amount of space! It wasn't a dinky little tree and chair for you to pose with Santa. There were pretty presents and beautiful trees surrounding the space! And a line that I'm so glad we didn't have to wait in because we used our Fast Pass! You can save time and skip the line by snagging your own right here! Because who wants to waste time sitting in a line at the mall???
Depending on your location, there are Santa visits scheduled daily until Christmas Eve, so you've still got plenty of time to find a window that works for your crew! So visit here to schedule a Fast Pass and pre-pay for a photo package!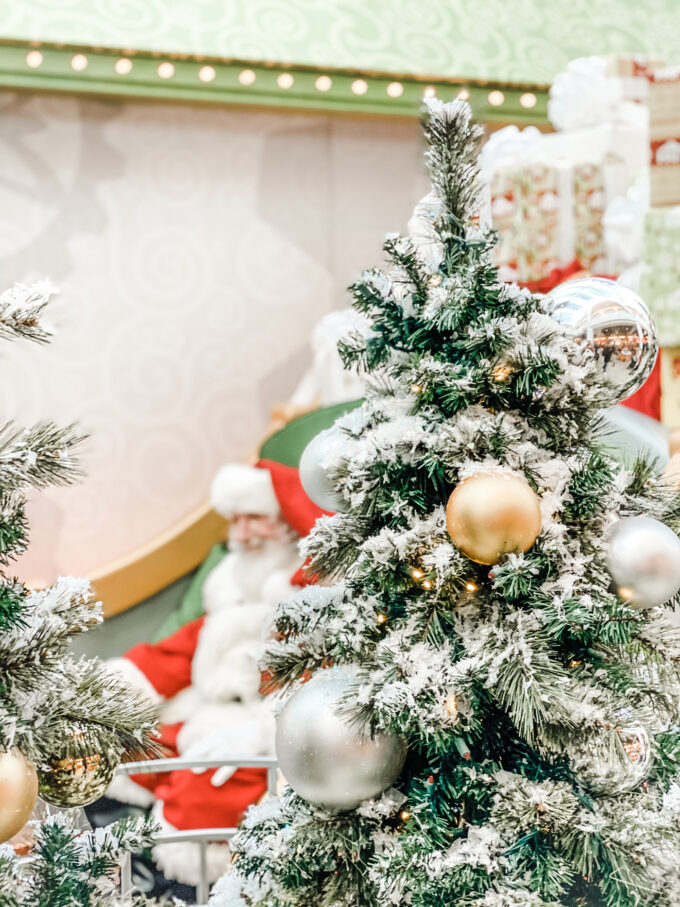 In addition to all of this, several locations are hosting additional fun activities like a Yappy Hour where you can bring your dog or cat for some North Pole fun, or a Jammin' In My Jammies party. It's heaven to visit Santa in your cozy clothes! And a few locations offer the chance to meet some of Santa's Elves that you see throughout Elf Academy!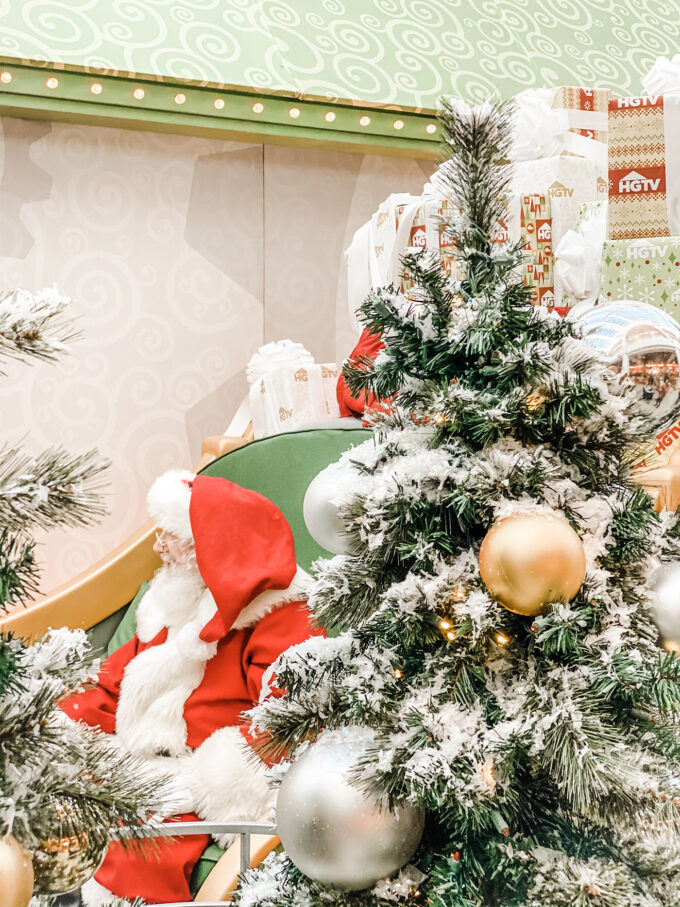 There's also a way to give back with HGTV's Help Through Holiday Giving. In the past, they've collected more than 66,000 toys benefiting local organizations such as Forgotten Angel Tree, Salvation Army Angel Tree, Toys for Tots, and Spark of Love Stuff a Bus. So you can bring a gift to donate while you wait for your turn!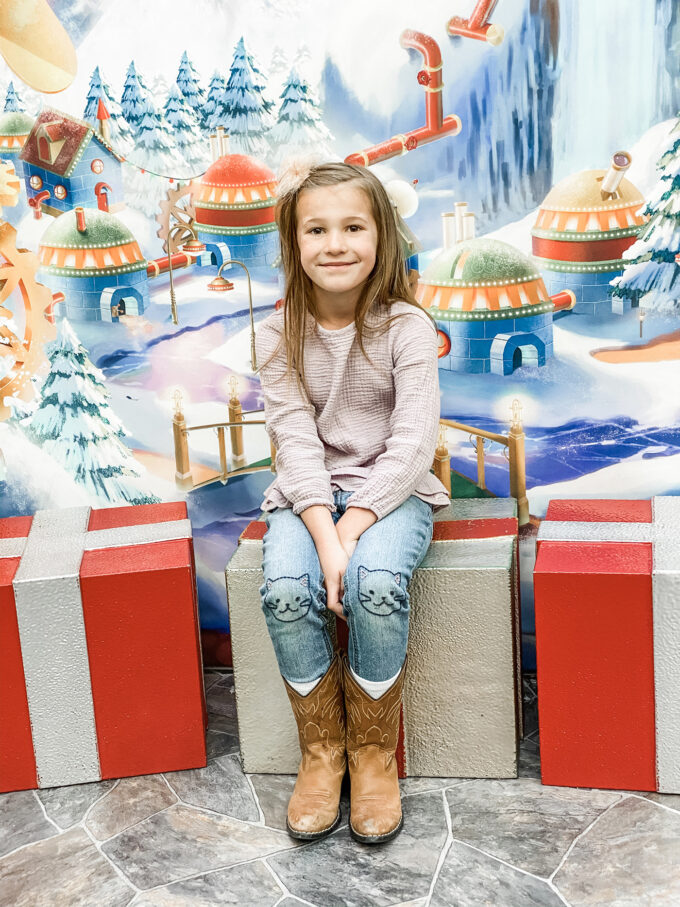 Girlfriend just happy as a clam to pose with the presents. I don't even ask her to do this stuff, but she just demands photo ops. The heart wants what it wants.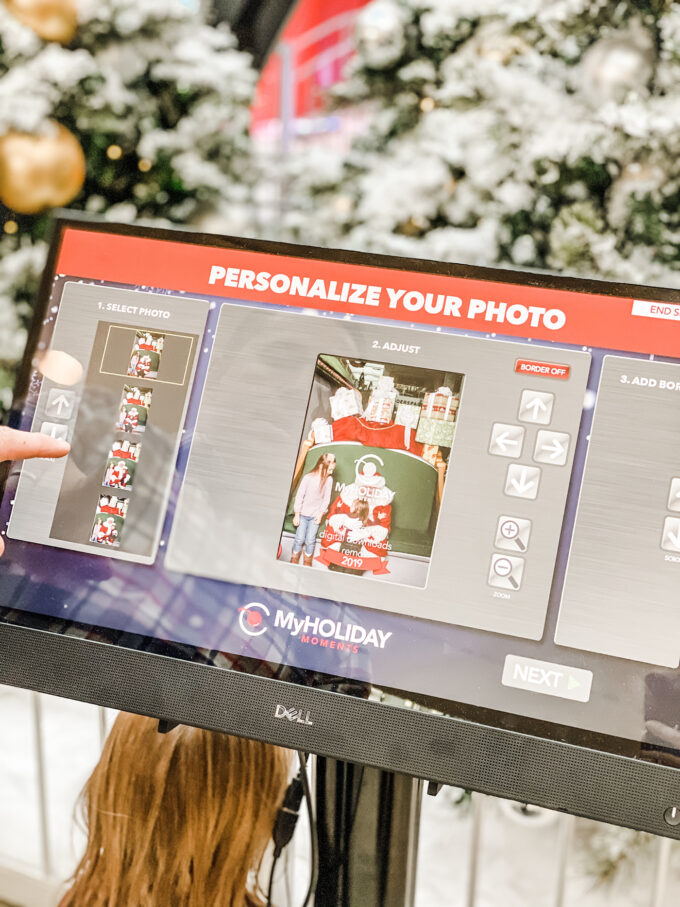 You know how some kids are afraid of strangers and Santa and the general public? Those children are not my children. I was fully prepared for Mara to have a meltdown when she came around the corner to see Santa, but she ran to him with open arms and then proceeded to snuggle in tight with his beard for a few minutes. This was definitely the highlight for me and the sweet photographers just started snapping away.
I was able to select a photo to print from the collection they had taken. I just loved this candid shot so much so we had it printed out and it is definitely going in the memory book.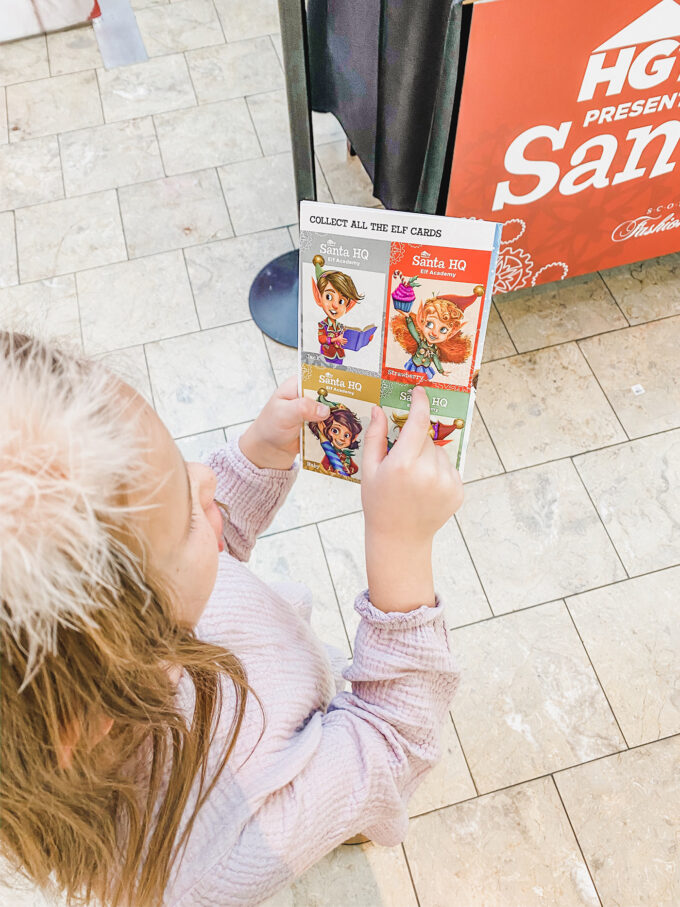 Santa gave an Elf Academy Activity Book to every visitor. It's filled with puzzles, pictures, and other activities for your kids to do after their visit is over. So the magic came home with us and Vita promptly popped out her elf cards to give to her friends. That girl is ready to spread all the Christmas cheer.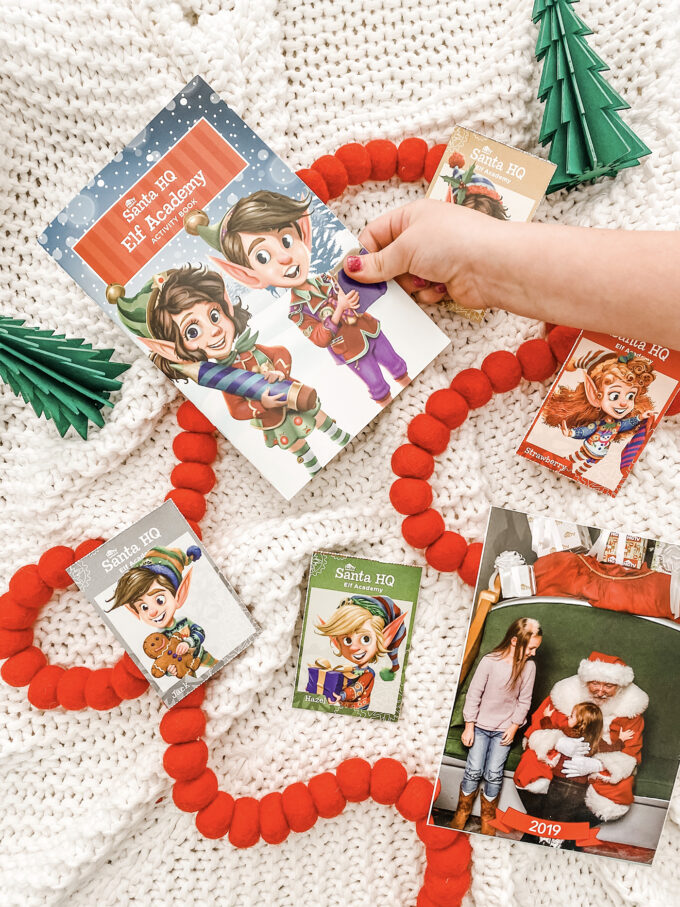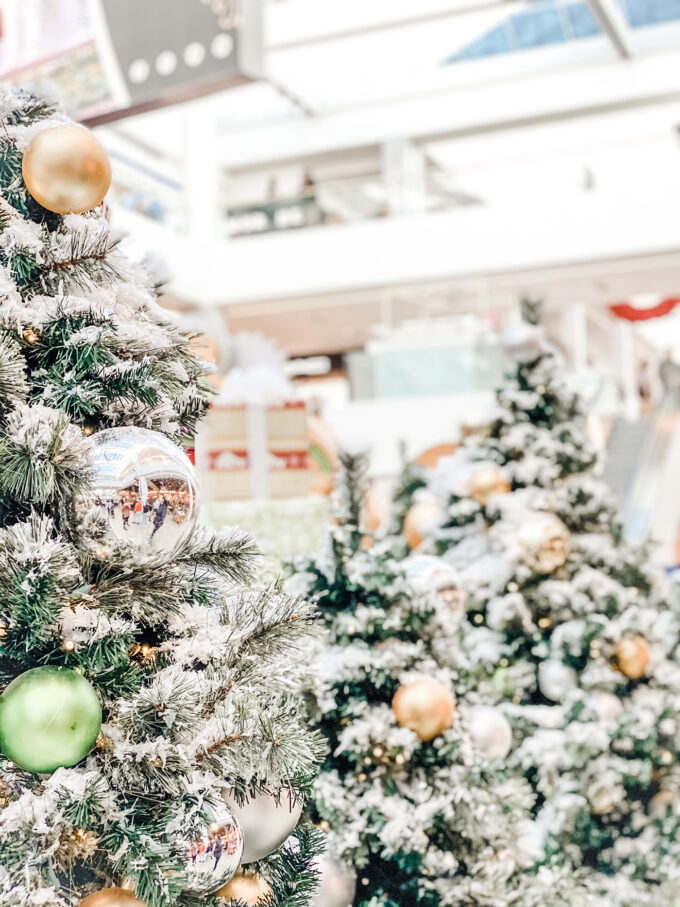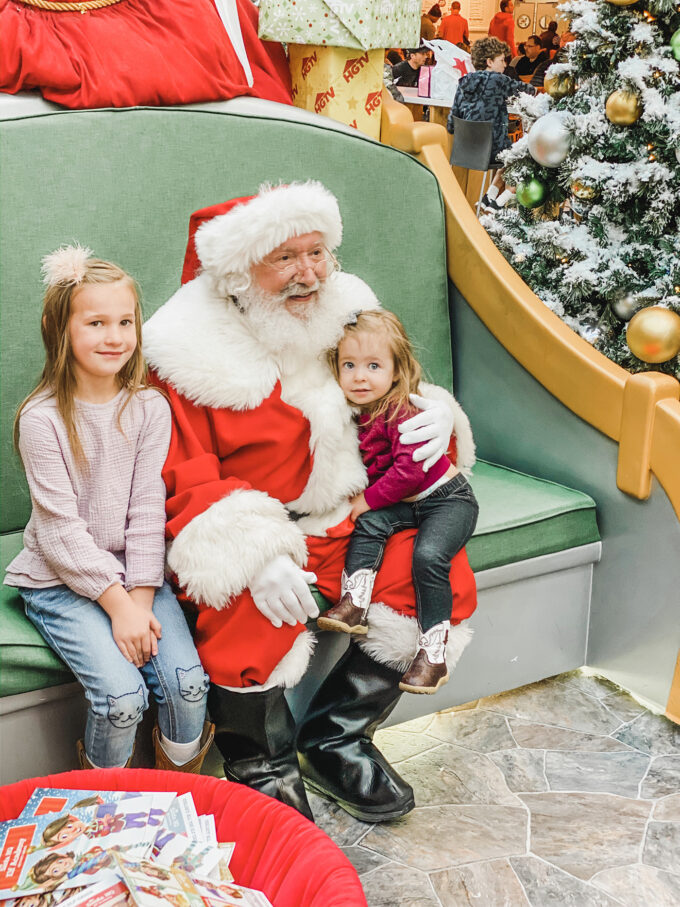 I've never been one for mall time during the holidays, but this is definitely changing my mind. See a little bit more about all the fun we had in the video below! And just wait for your heart to explode at the end.
Head over here to find one of HGTV's Santa HQ locations near you!
**This post is in partnership with HGTV Santa HQ, an amazing interactive experience that believes in bringing holiday magic to the masses. I was compensated to share this review, but I'd love it even if I wasn't. Thank you so much for supporting the brands that help PROPER keep creating!