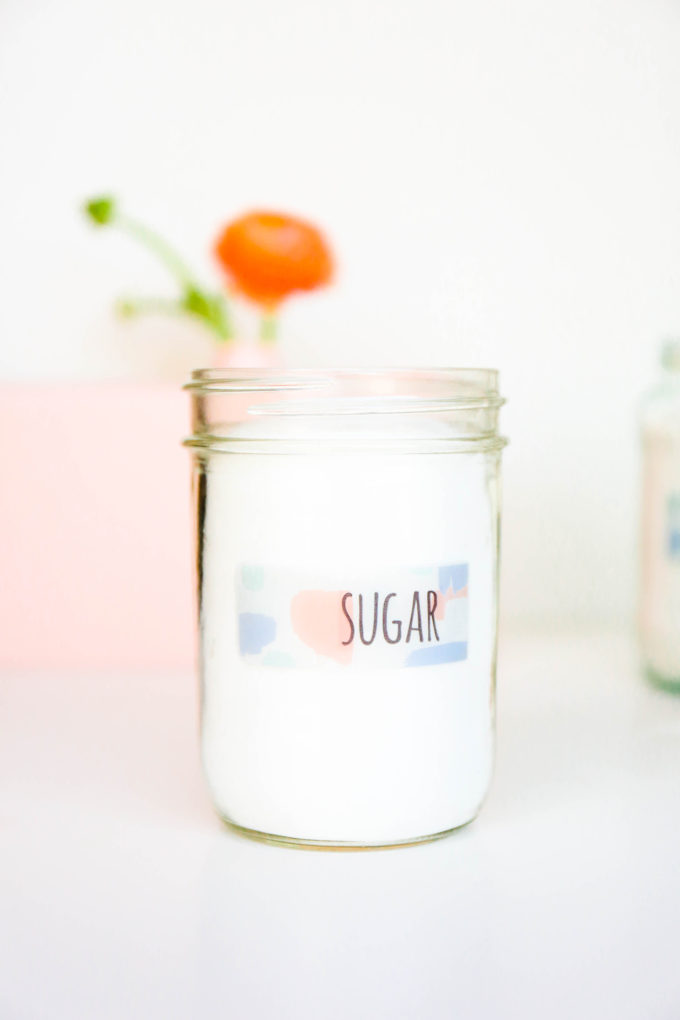 With the arrival of Spring, I'd like to say that we're in full "Spring Cleaning" mode over here, but really, I'm moving at the pace of a sloth if there's any cleaning involved. I figure it's best to tackle one small cleaning project each month each week so that our house looks all clean and spick and span before the year is over! One of the largest projects I'm trying to tackle at the moment is our pantry. We've got shelves on top of shelves of food that isn't being eaten before it has the chance to expire. And I'll get to it! I will! But I felt that I needed a little motivation to help me get in the mood for the cleanup. These watercolor pantry labels were the thing to help. They look great on our jars that I'm currently lining the pantry with. You know. Food storage is a thing. You can get your own fancy and clean pantry by downloading these labels below!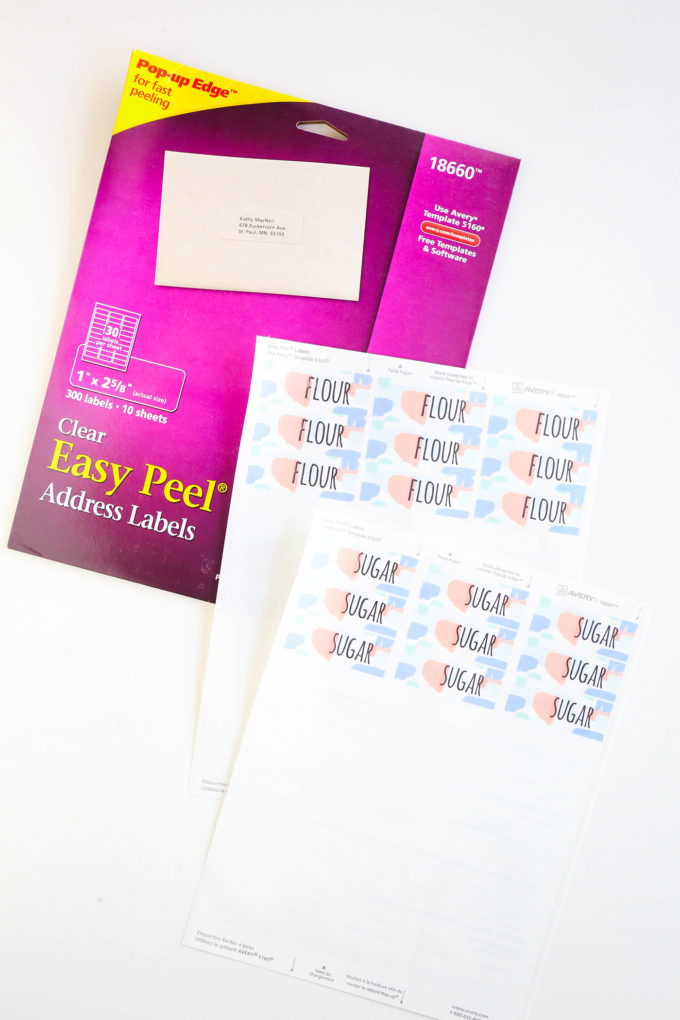 Watercolor Pantry Labels
Inkjet Printer
clear jars filled with flour & sugar
download (available at the bottom of this post!)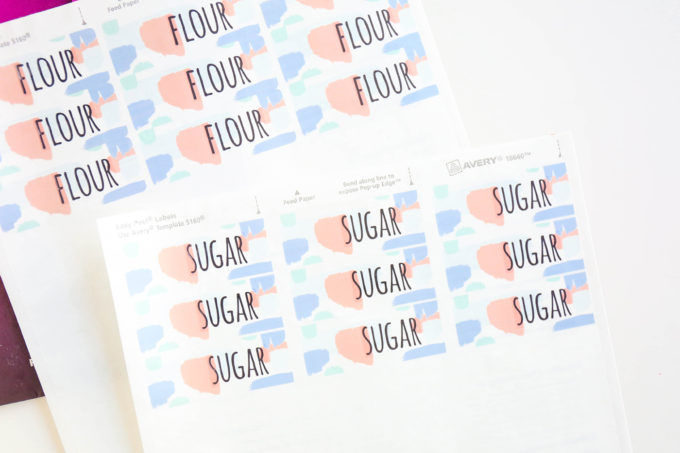 These labels are actually on clear paper so they work on a plethora of storage items! We used clear mason jars to store some simple pantry staples!

There are two designs to choose from (SUGAR & FLOUR), but you can delete the text and add your own!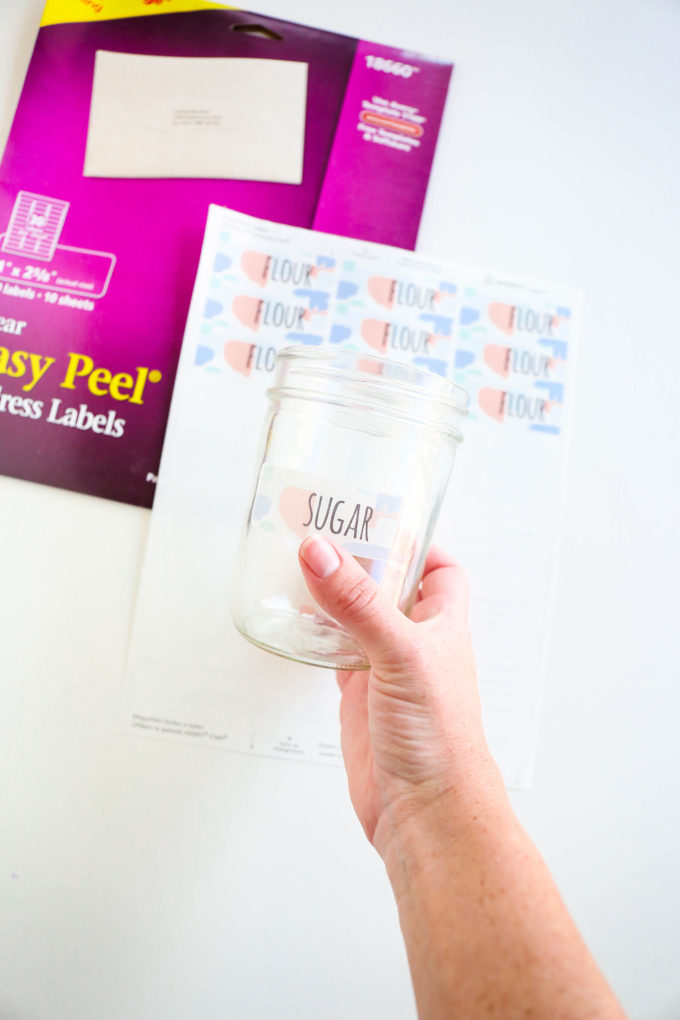 Simply use an inkjet printer to print these babies out and then slap them on all the things.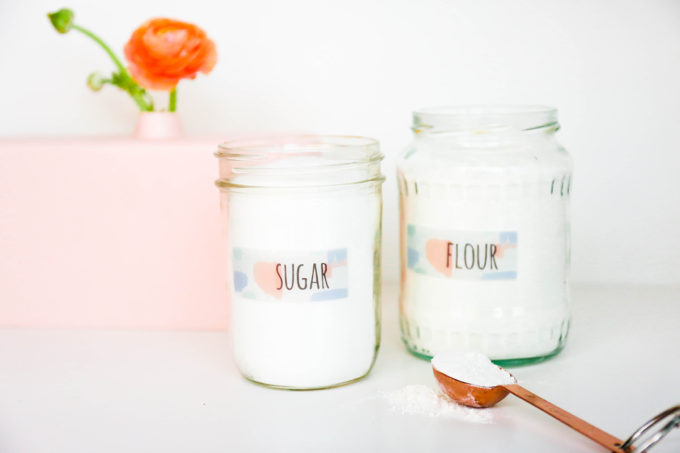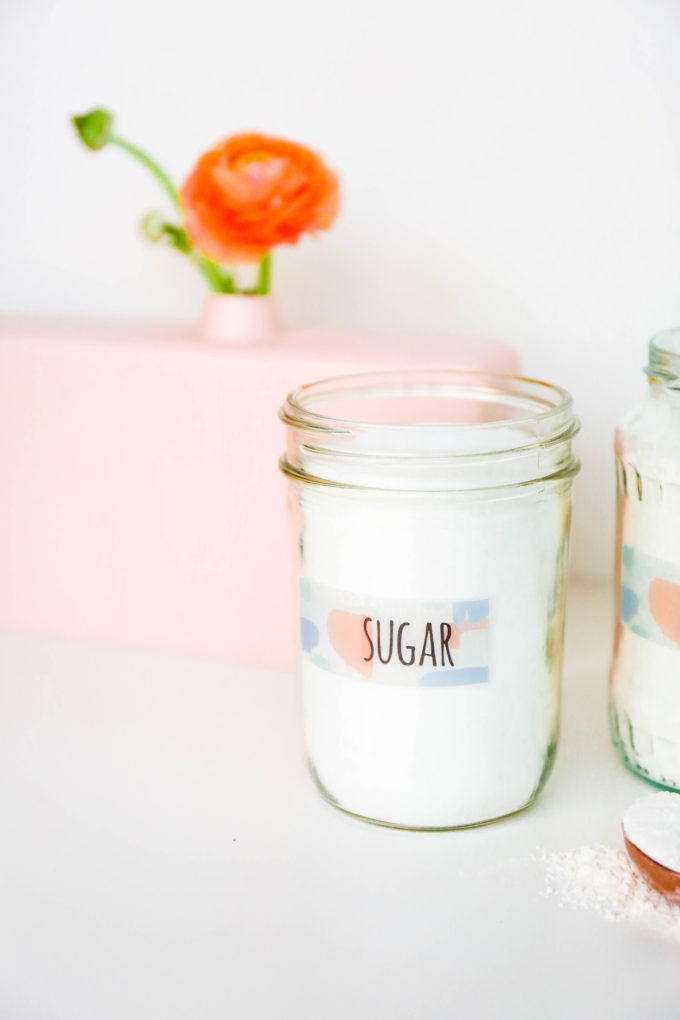 I feel like my pantry is already looking up.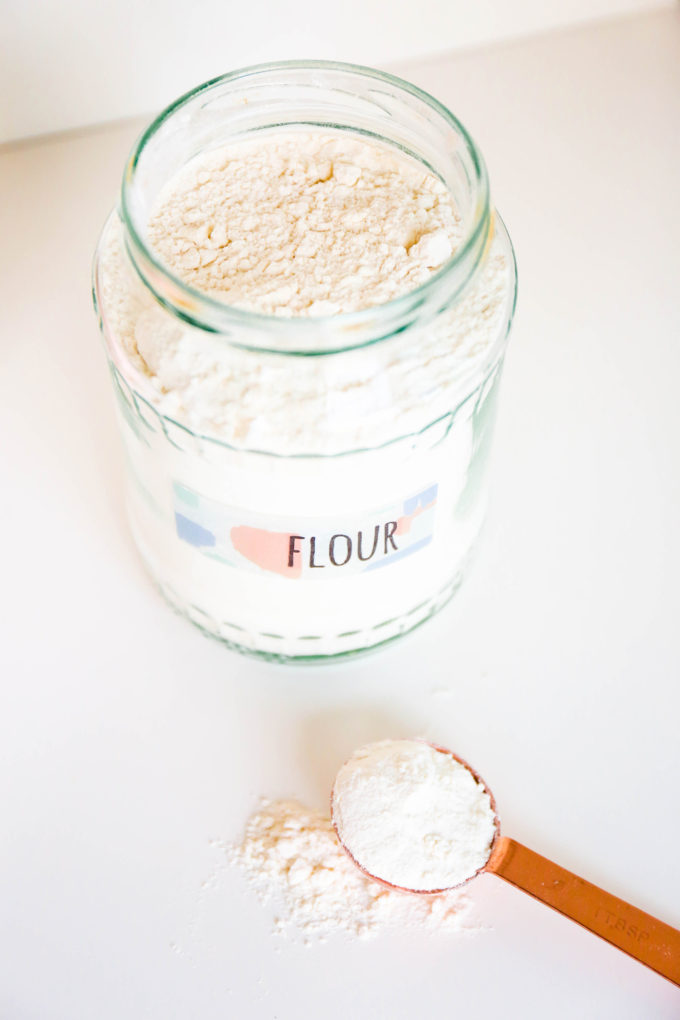 You could print out a whole sheet of blank labels and just use a marker to label every little odd and end that you come across!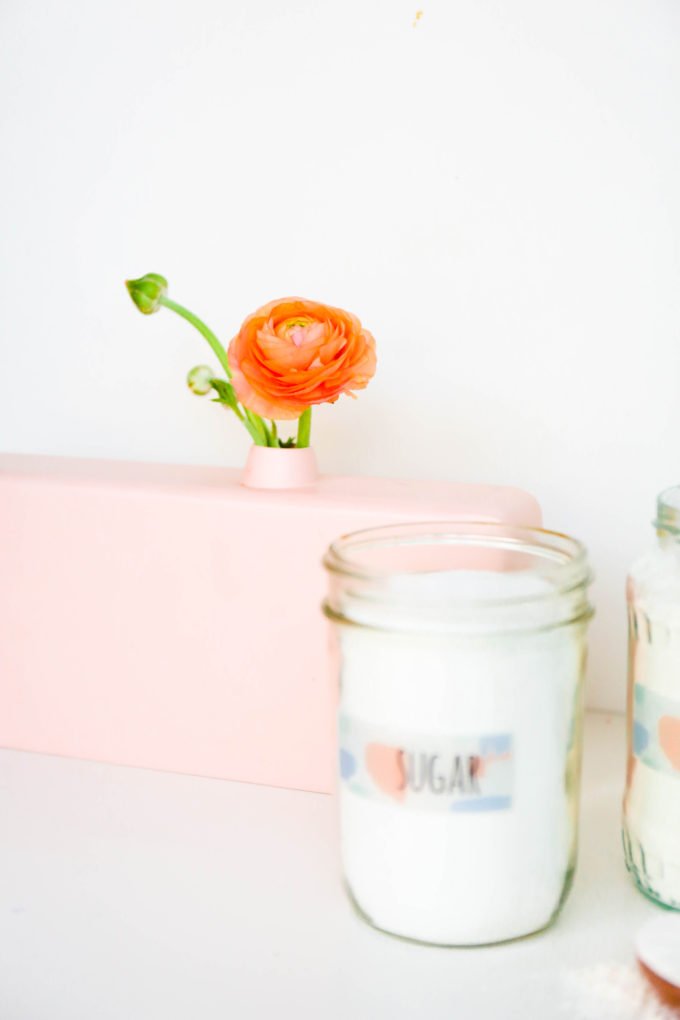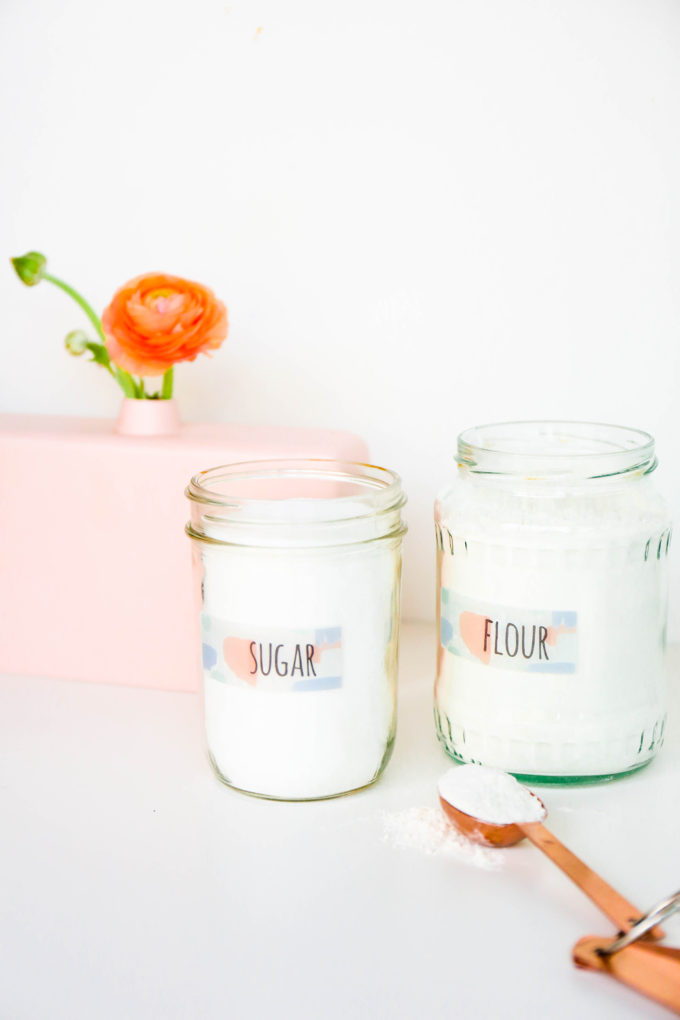 To print out the labels, simply click the link below. The design can be enlarged or shrunk to fit your needs, so if you want to add the design to a larger label, go for it! The label design is a downloadable .Avery file. Download it, and then go to www.avery.com/print to open the file using Avery Design & Print Online. **Because it is an .Avery file, it may seem like it is broken or didn't work, but the design will open up if you go to www.avery.com/print to "open a saved project from your computer". Open everything up (it's all sized and ready for ya!), keep the text (we've got SUGAR or FLOUR) or delete it and add your own, and then save and print on Avery Easy Peel Clear Address Labels (#18660)!
Check out some of our past printable collaborations with Avery right here! **Please remember that this download was designed for non-commercial use and may not be redistributed or sold in any way. So happy if you share it, but please link to the original post. Thanks mucho!**
**This post is in partnership with Avery, a company that believes in bringing beautiful labels to the masses. Thank you for supporting the brands that help Proper create fun and inspiring content!
concept, design, & photography \\ Lexy Ward