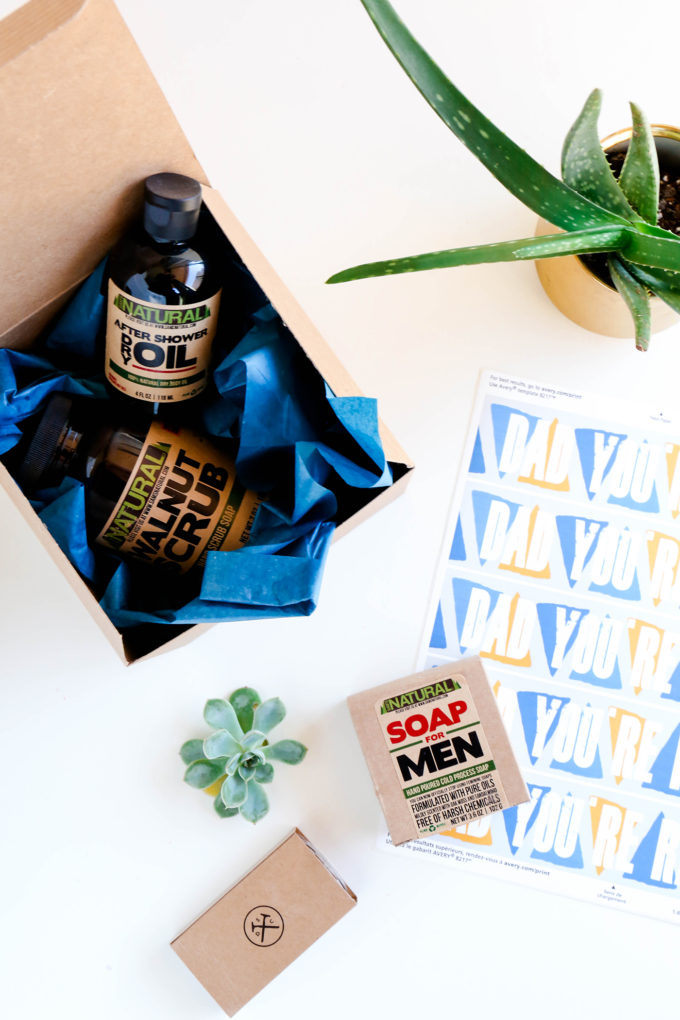 Father's Day is JUST around the corner, and with that, I am trying my darnedest to make all the gifts (as well as pick up a really really special one for The Husb!). I can't believe we are in June already, but that's got me super duper excited for the rest of the summer and what's in store! After we shared last month's pastel printable card for Mother's Day, I thought it only fair to make one for dear old Dad! These printable Father's Day tags look great on any packaging and you can totally customize the size to fit whatever you're wrapping for Dad this year!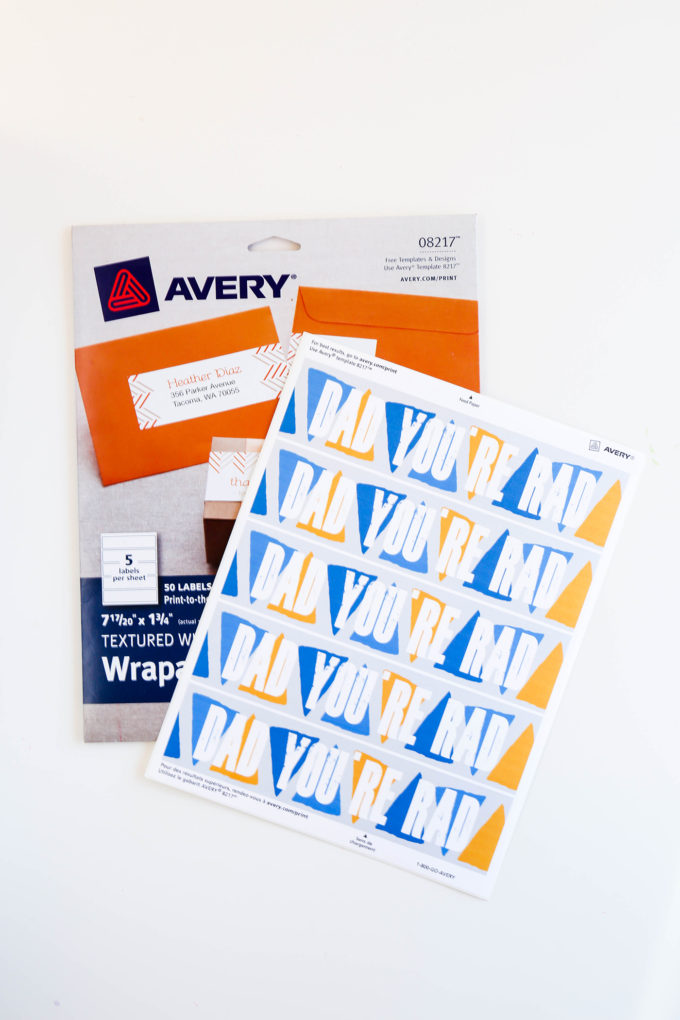 Make Your Own Printable Father's Day Tags
DAD YOU'RE RAD printable template (download at bottom of this post!)
printer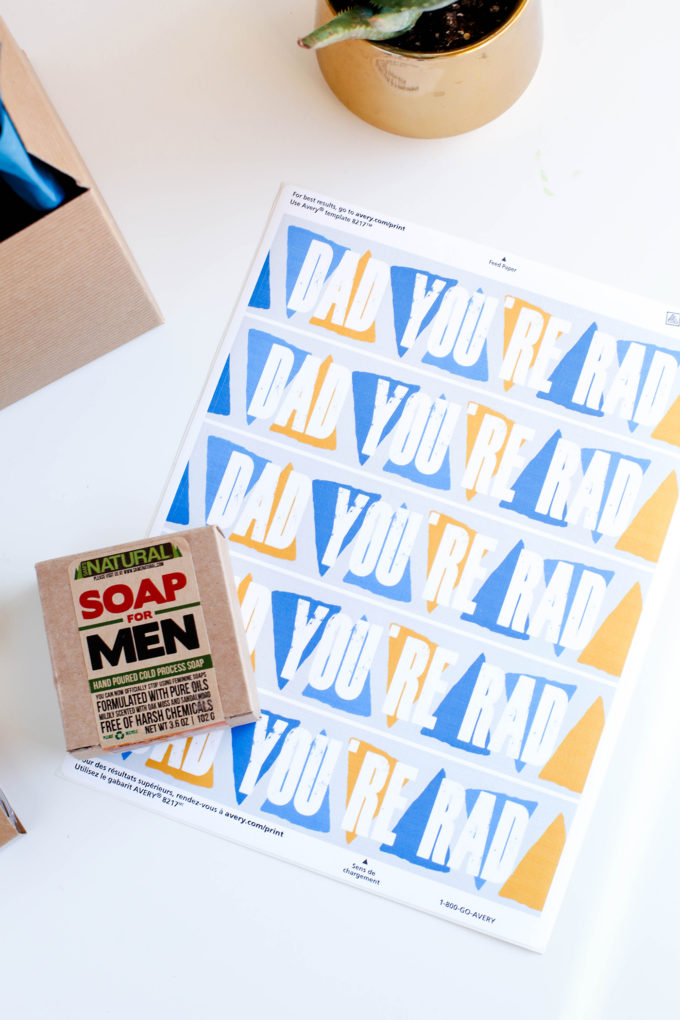 These are the most perfect lil' labels because they are simply peel & stick! They look great on cardboard boxes. You know. To up the man-factor.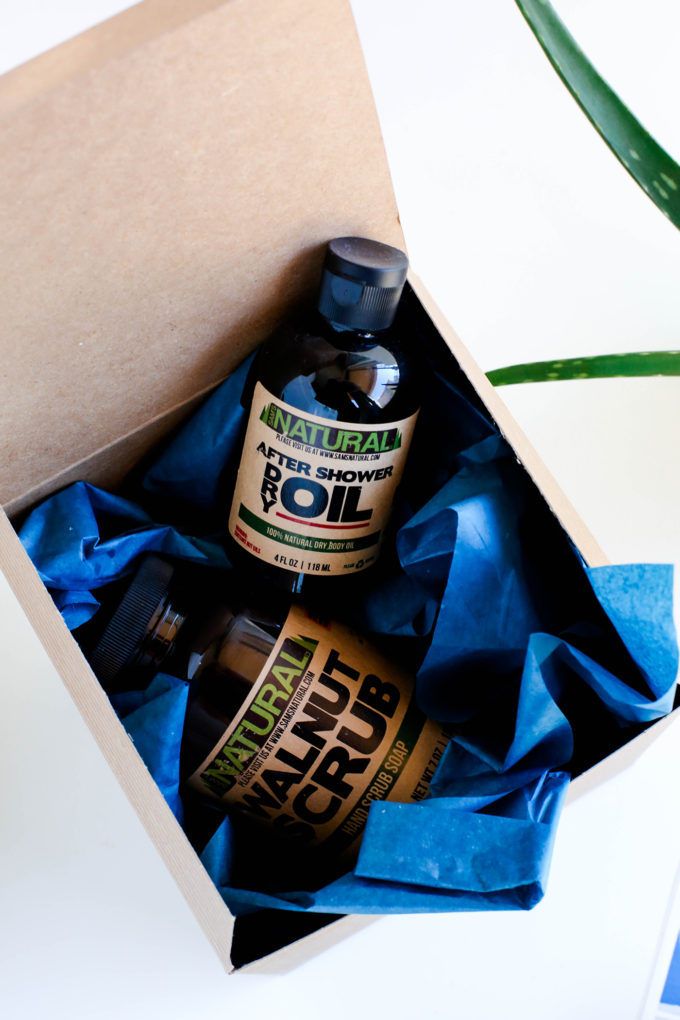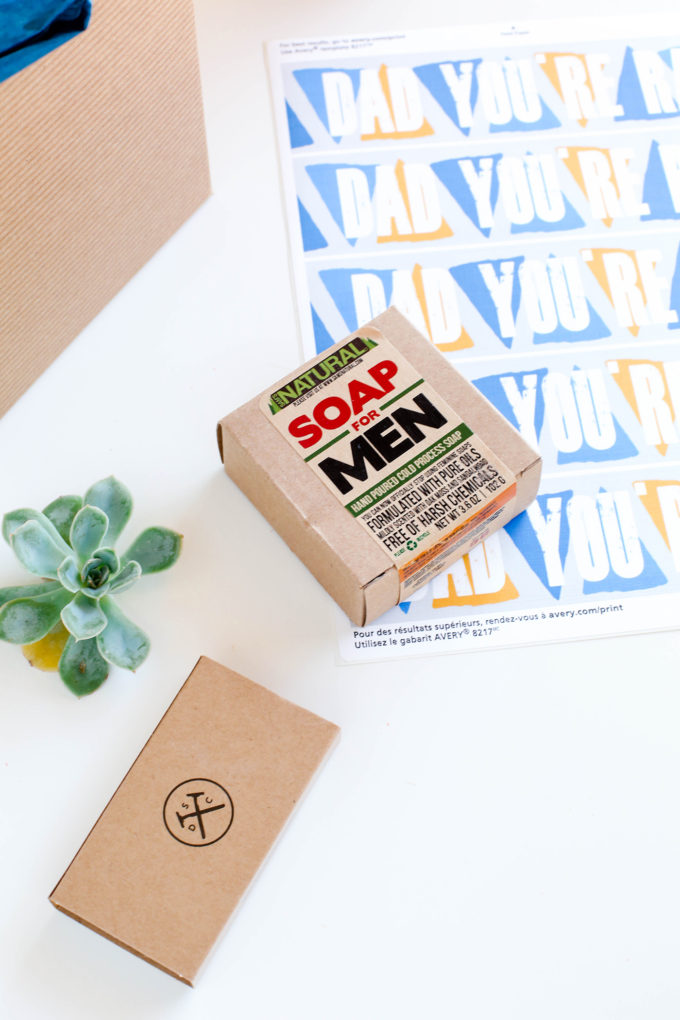 This is a little shaving kit for Logan. His real gift will be here on Father's Day, but this is a pre-gift. A pre-gift to shave so he looks great for photos on Father's Day.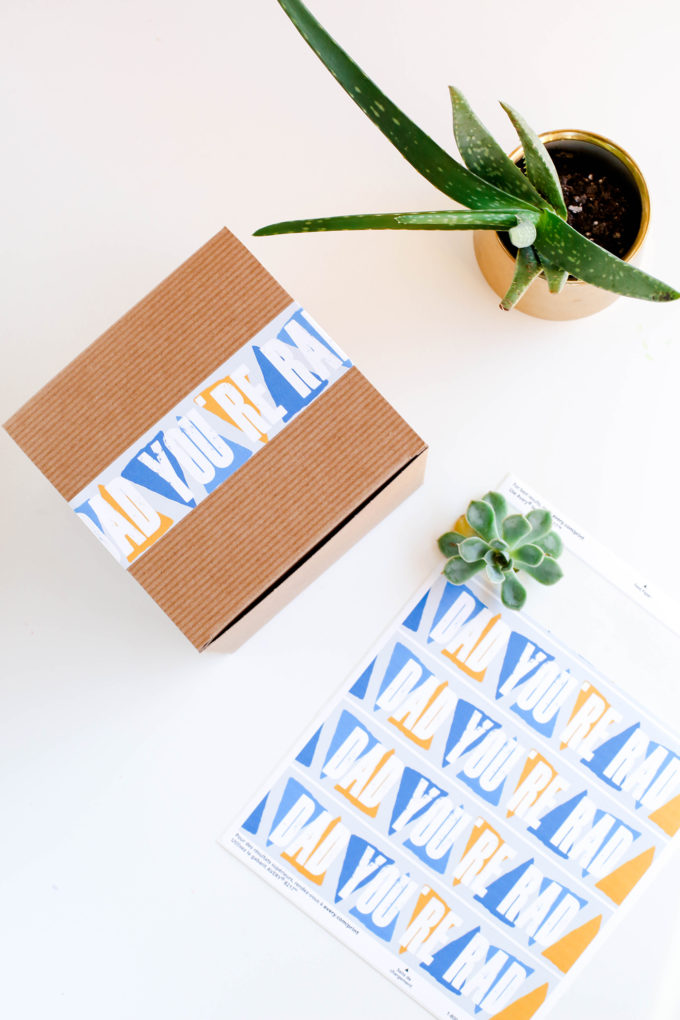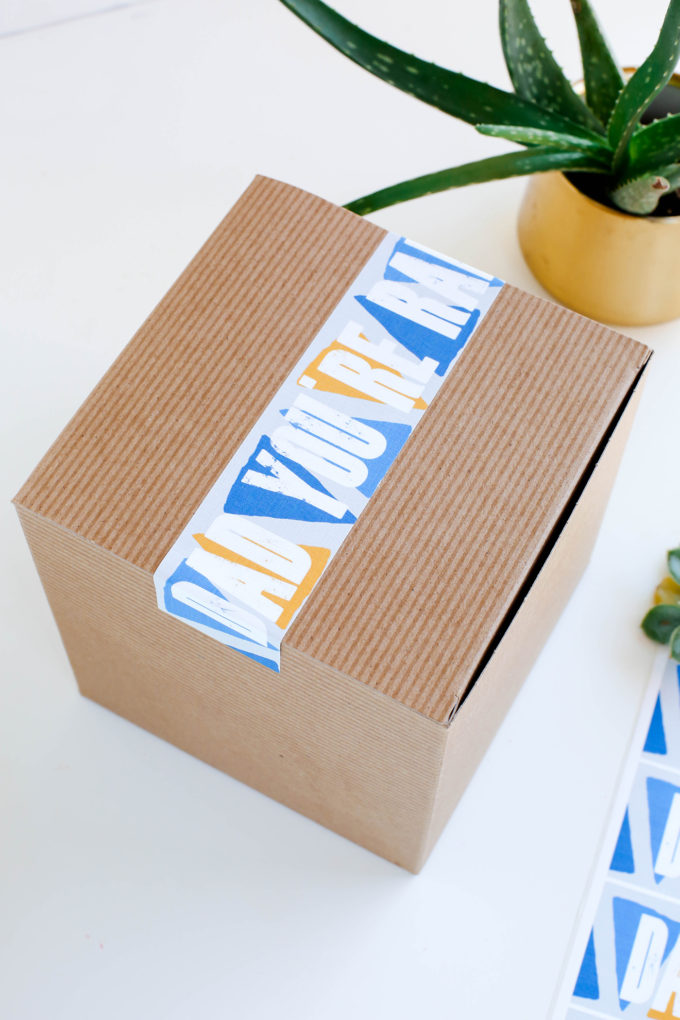 You can keep the labels the size they're currently (7″ x 1″ roughly), or trim it down to fit a smaller package. The sky's the limit!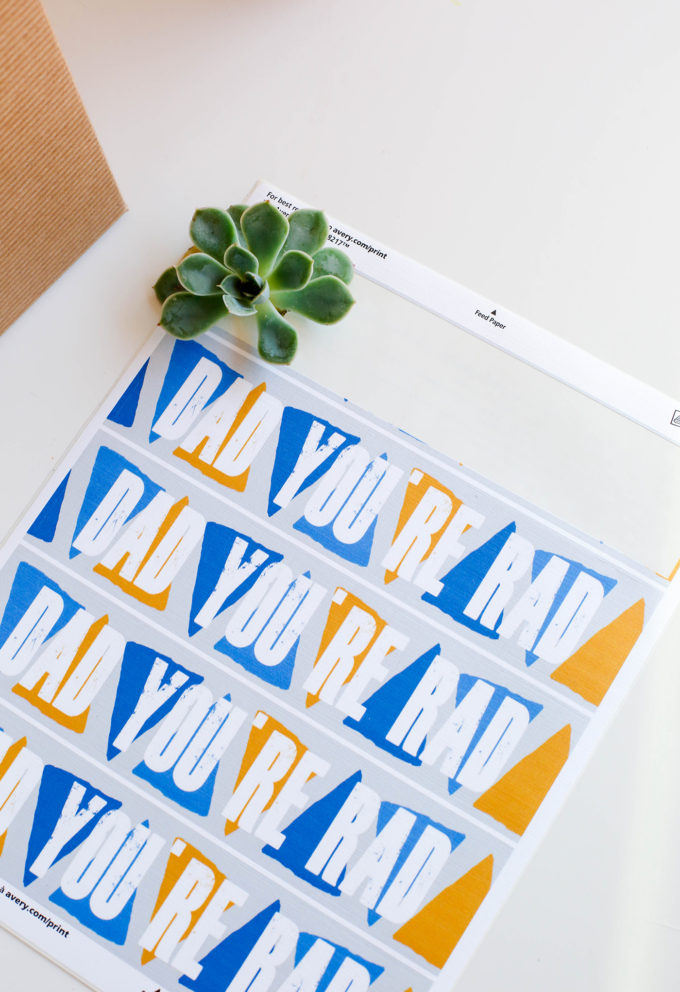 dad is honestly so rad. ya feel?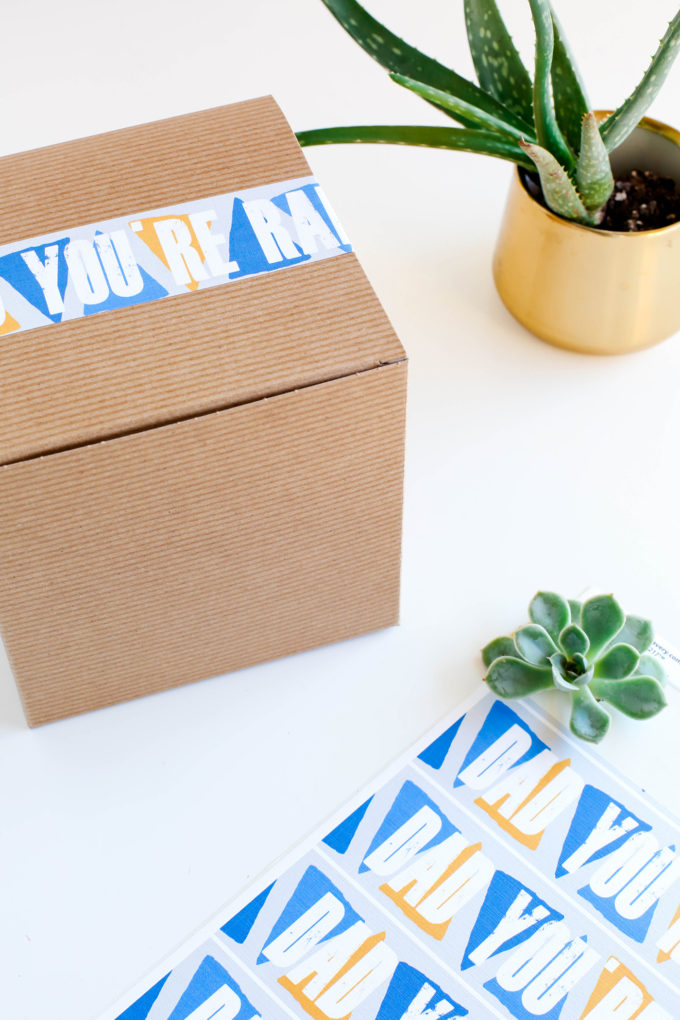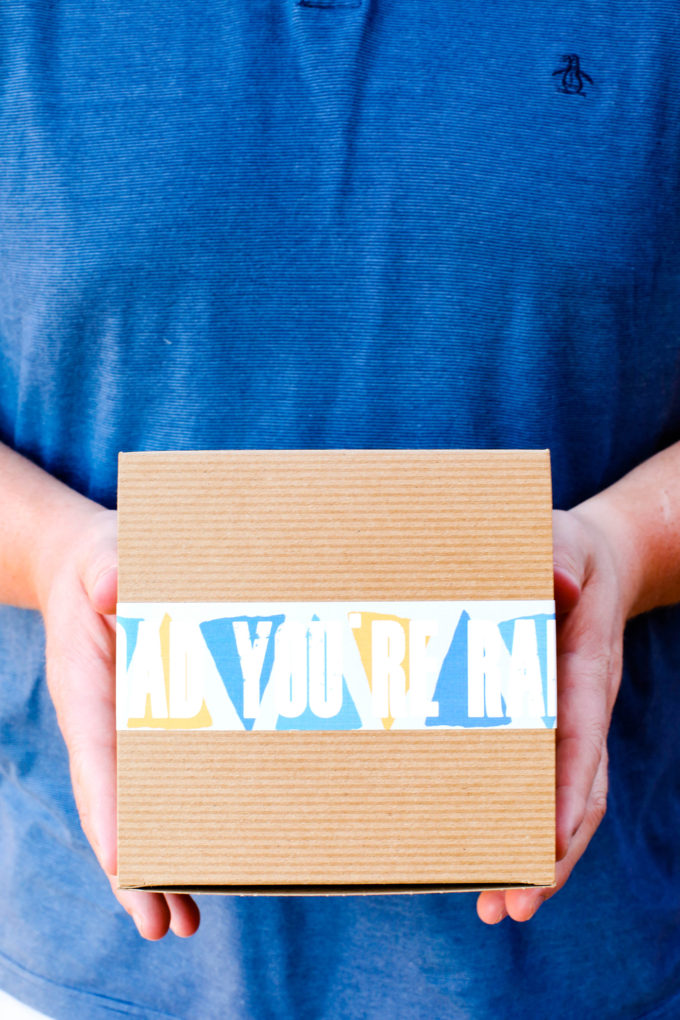 To print out, simply click the link below. Download the design and save it to your computer. Then go to www.avery.com/open to open the file using Avery Design & Print Online. **Because this is an Avery file, it may seem like the file is broken or didn't work, but it will open up if you go to www.avery.com/open to open the file using Avery Design & Print Online. Open everything up and then save and print on Avery Textured White Wraparound Labels (#08217)!
DOWNLOAD \\ Printable Father's Day Tags
Check out some of our past printable collaborations with Avery right here! **Please remember that this download was designed for non-commercial use and may not be redistributed or sold in any way. So happy if you share it, but please link to the original post. Thanks mucho!**
**This post is in partnership with Avery, a company that believes in bringing beautiful labels to the masses. Thank you for supporting the brands that help Proper create fun and inspiring content!
design, styling, & photography \\ Lexy Ward