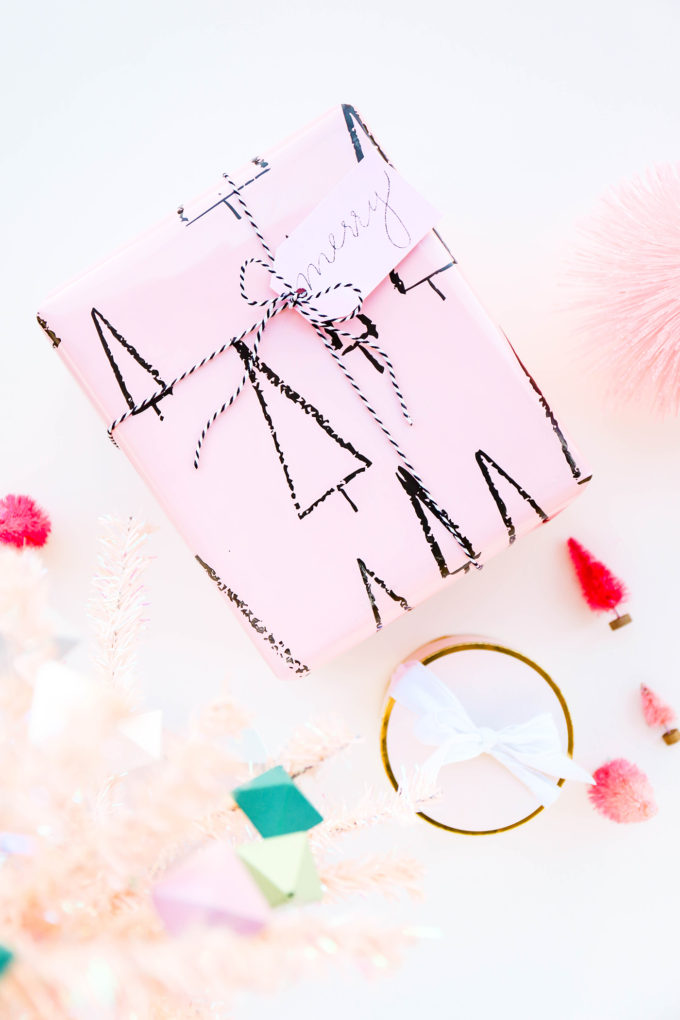 If there's one thing I love more than sweets (trust me, it was painful to write this sentence.), it's packaging! I LOVE to wrap gifts. I love to decorate them, add the trim, write the names of those they're meant for, all of it! And when December rolls around, it's everything I can do not to throw tinsel at every person I pass. I'm ridiculously excited to share some merry tags & printable gift wrap with you today! Because you know, "on THURSDAYS we wear pink."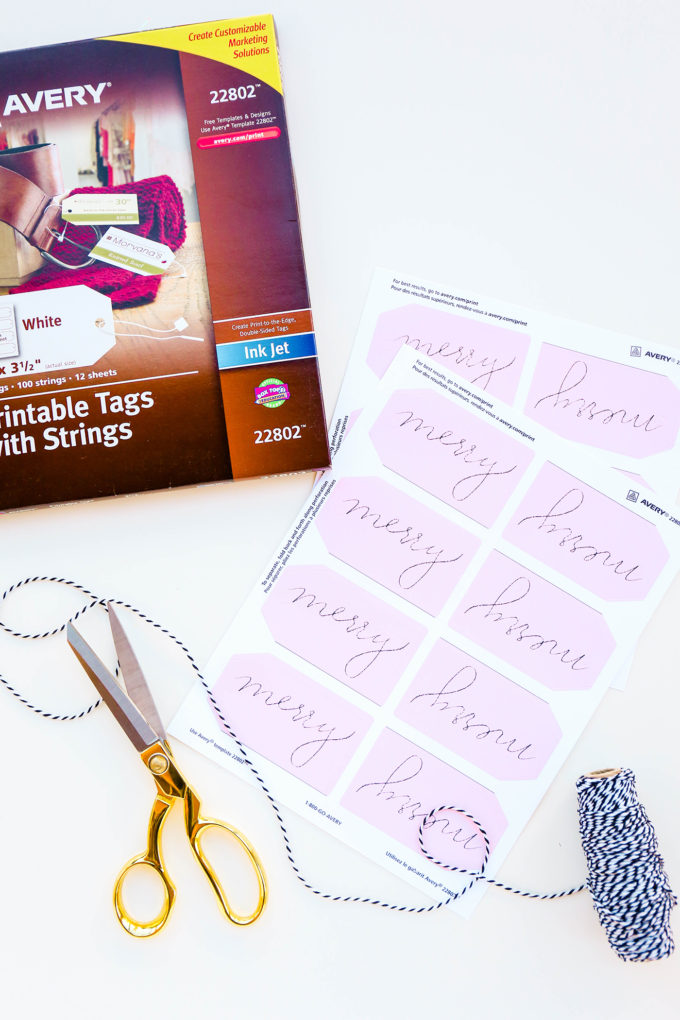 Merry Tags & Printable Gift Wrap
Inkjet Printer
Scissors
Packaging Twine (the dollar spot at Target is your friend!)
downloads (available at the bottom of this post!)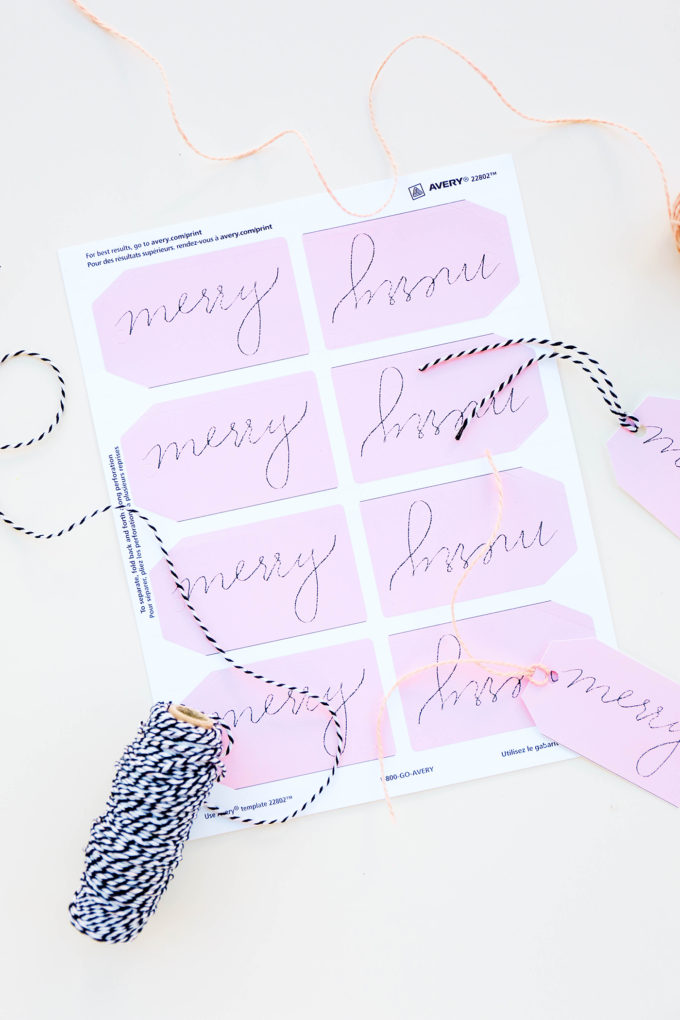 These printable gift tags print out aligned with the perforations on each page so they can just pop right out! You can use the string that comes in the package, or use your own! I opted for some festive pink & black twine to mix things up a bit.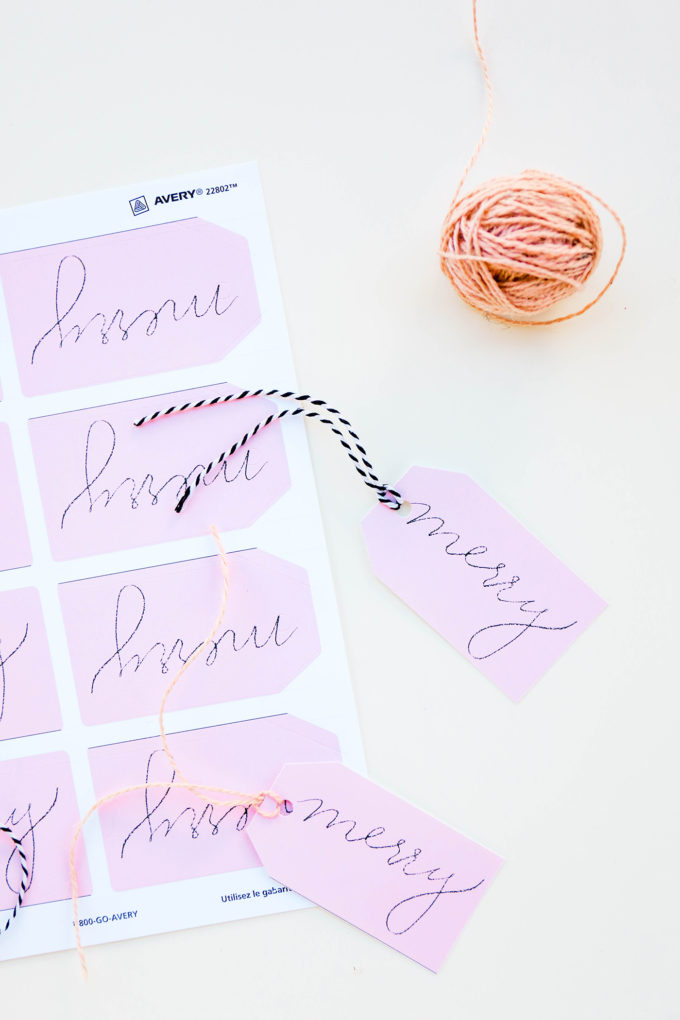 These work as simple tags for holiday treats, or attach them to gifts! Write your pal's name on the front or back and be everyone's favorite friend. (I buy my friends with presents. Sue me.)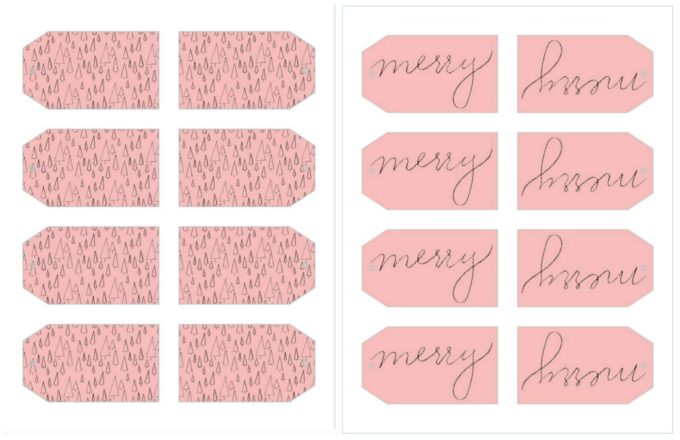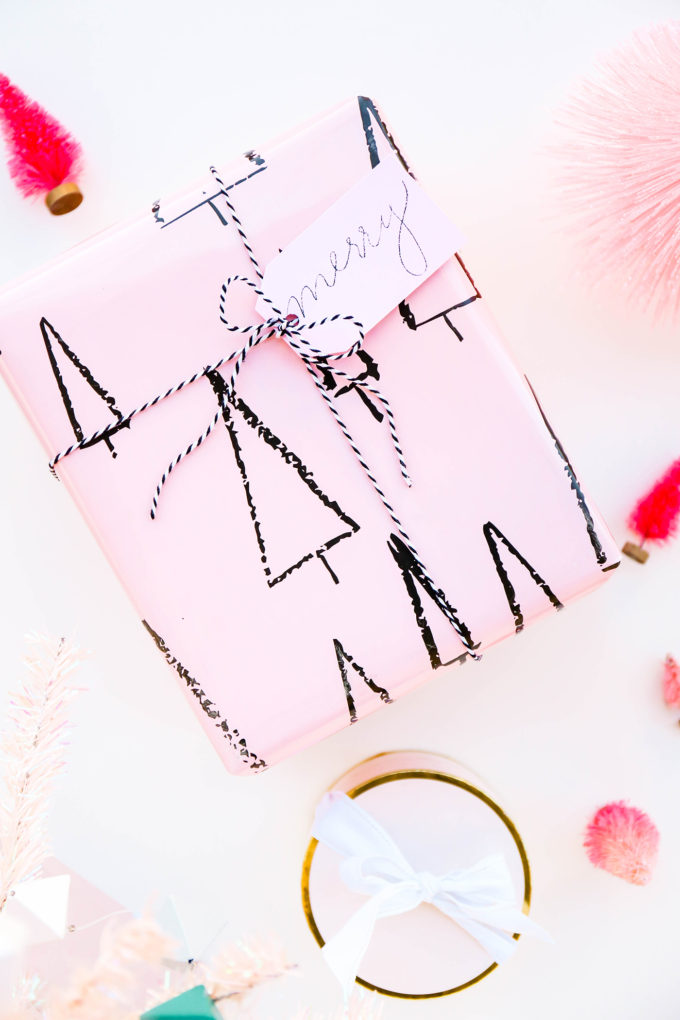 To match the tags, I've included a pretty pretty pink printable gift wrap that is a total stunner under any tree!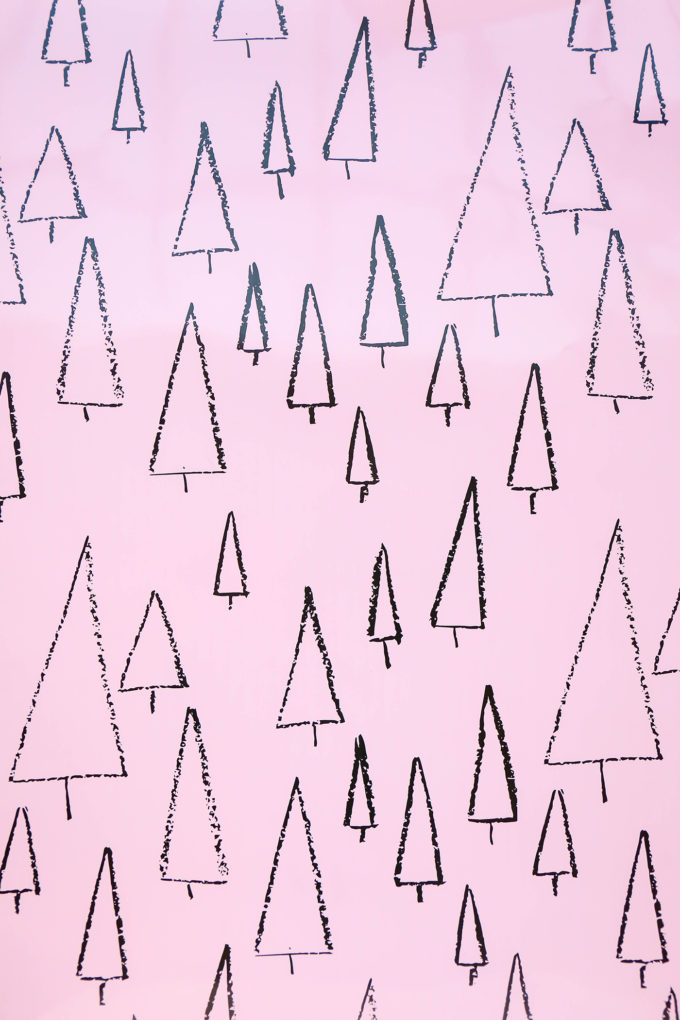 The downloadable PDF is sized to 36″ x 48″ so it's a large roll of wrapping paper! It's the perfect size for an engineering print at Staples (and is super affordable at about $8/print!) so be sure to download and send off to the printer!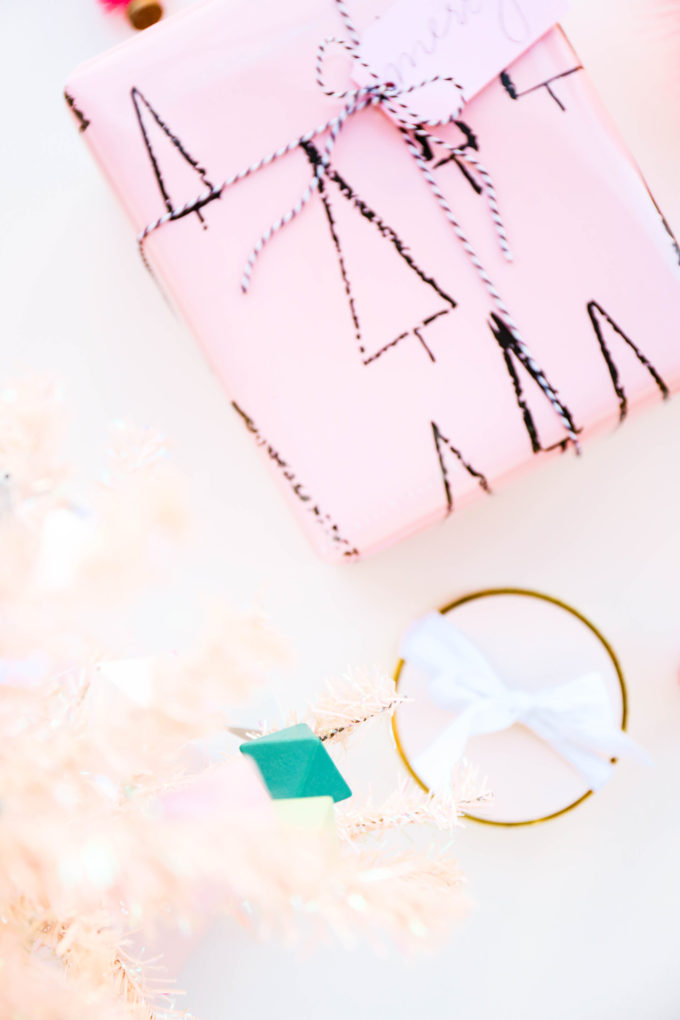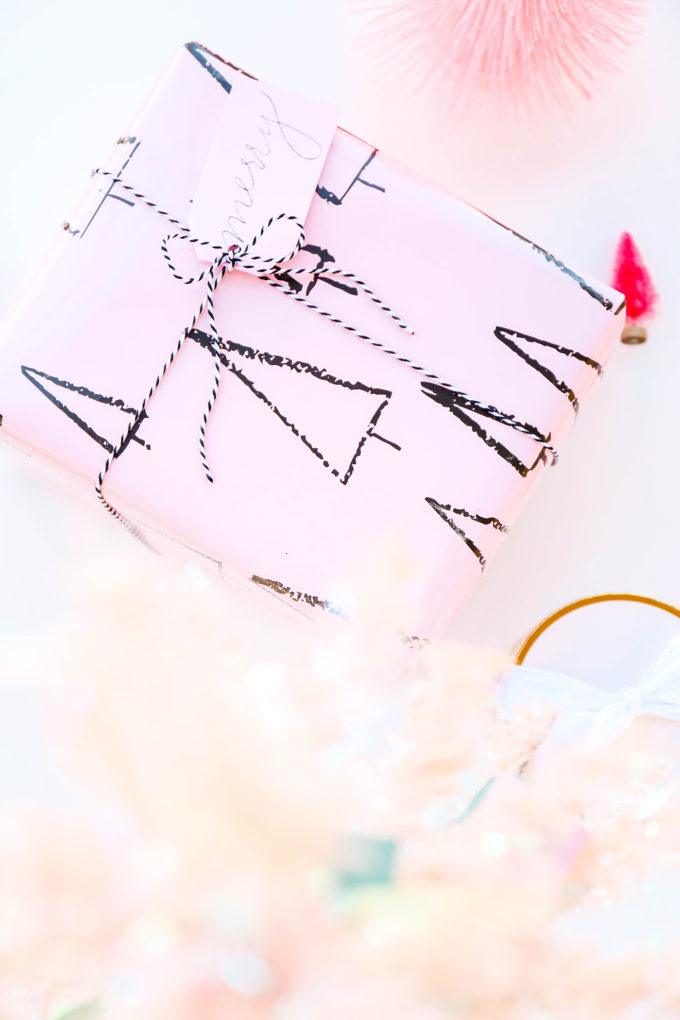 I don't know. I may have a hard time parting with this pretty gift wrap. It's no secret that I'm a packaging hoarder. (Remember this cactus pom pom wrap?!) But I'll do my best. Just you wait. It's the trees. They just tug on my heart strings.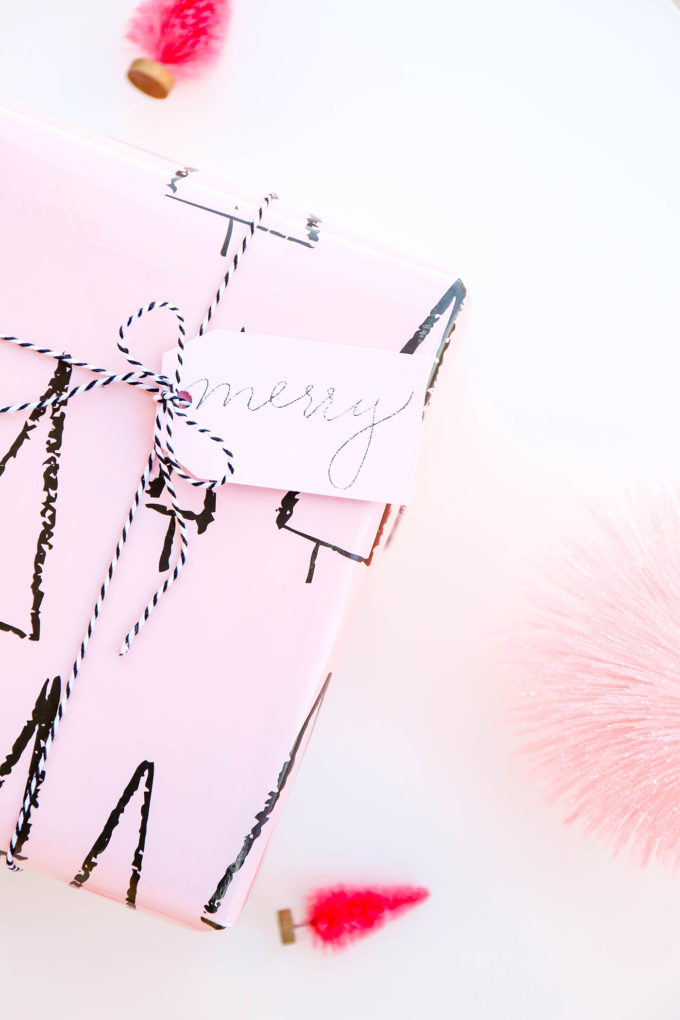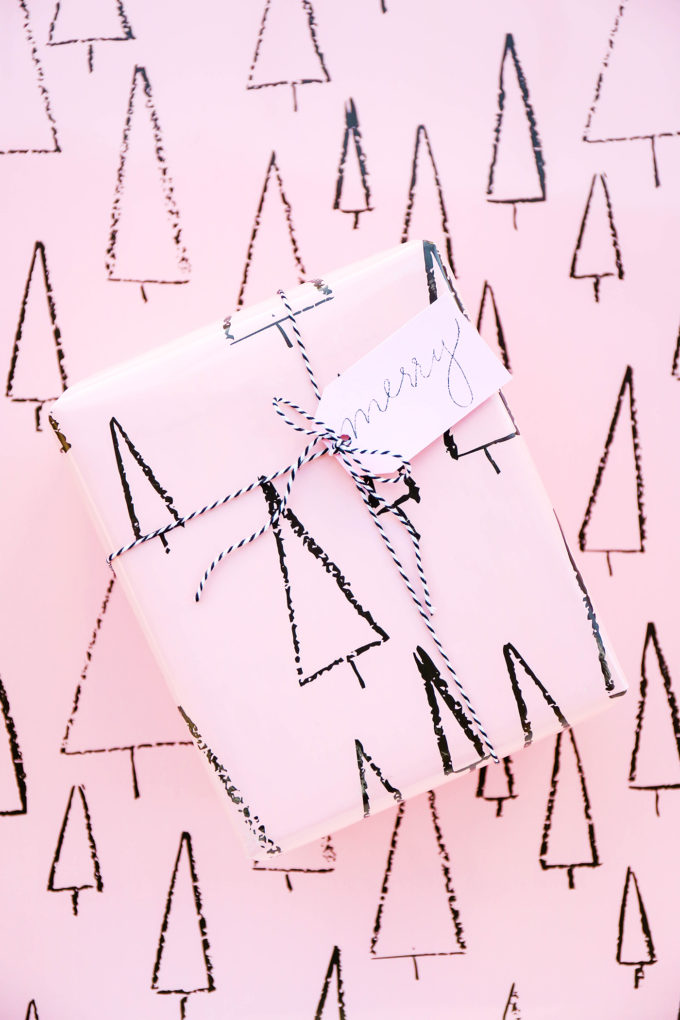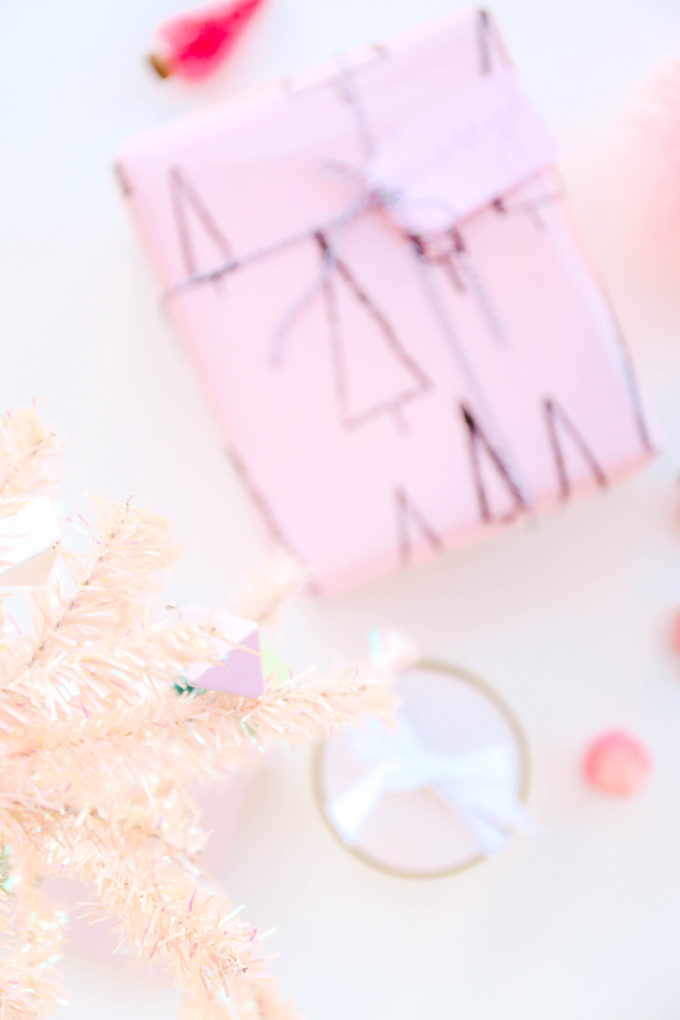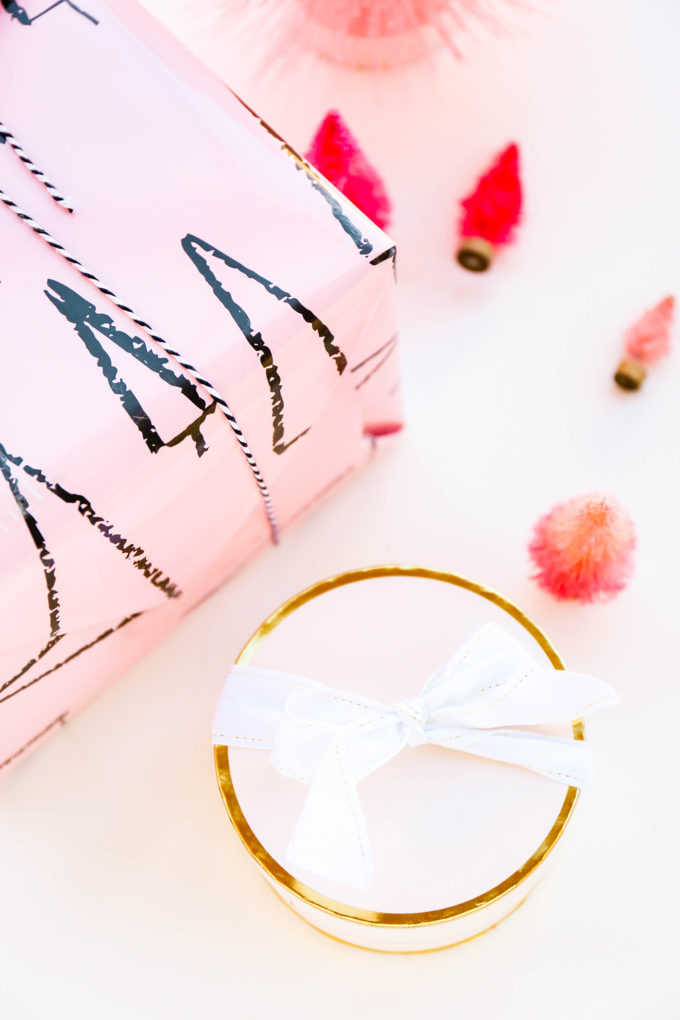 Complete it all with pretty pink trees and sweet gift boxes!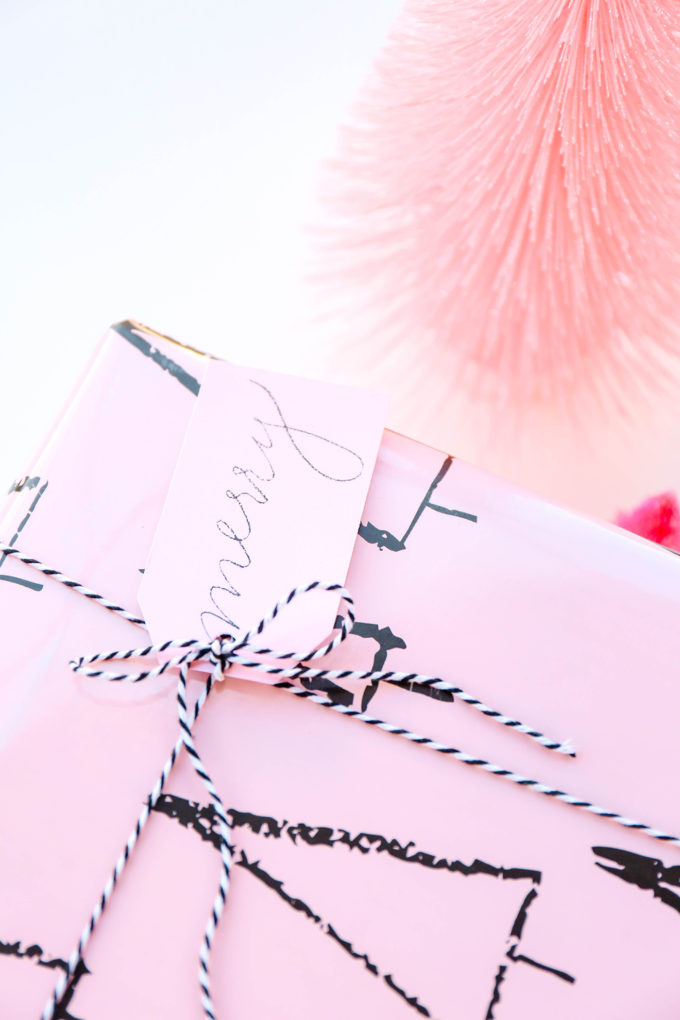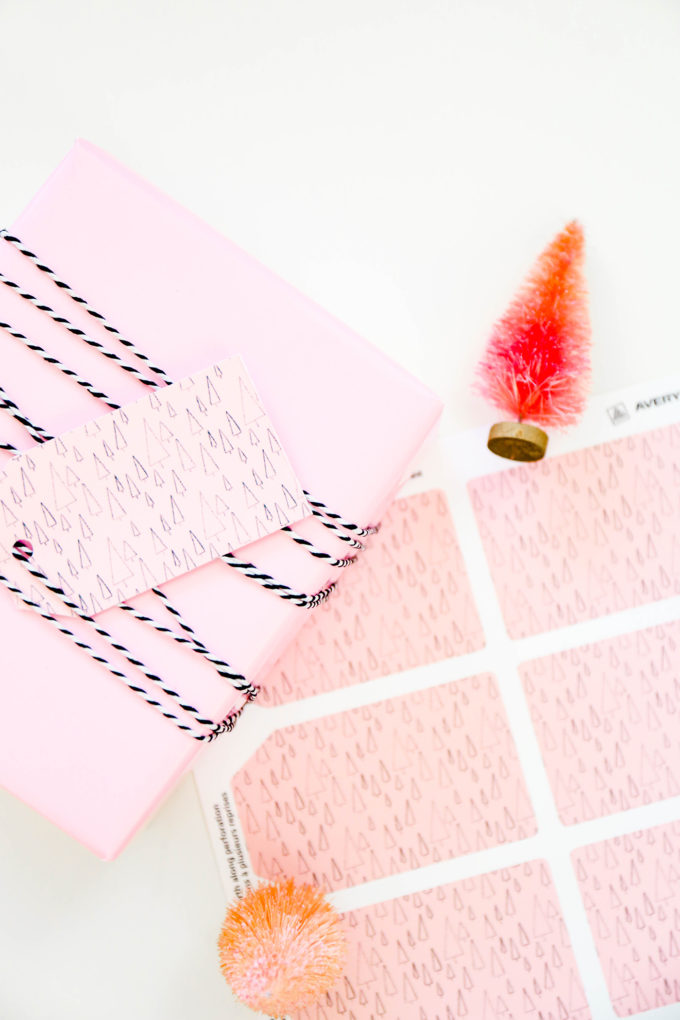 To match the tree gift wrap, we've also got a tree gift tag download so everything can be as matchy-matchy as possible!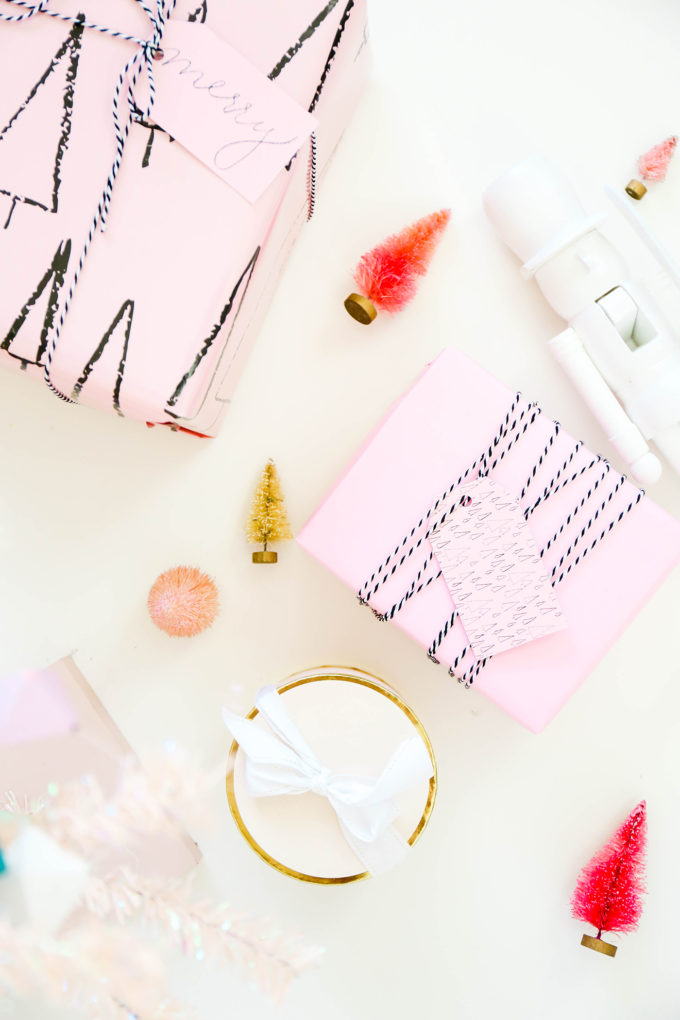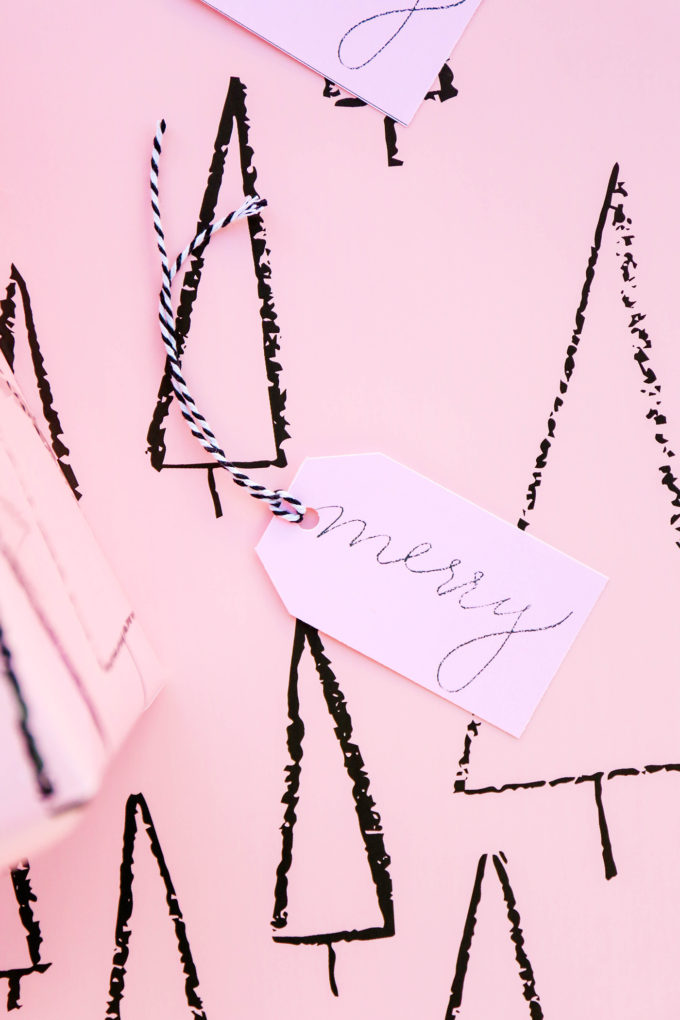 To print out the gift tags, simply click the links below. The gift wrap is a PDF that can be printed as large as 36″ x 48″. The gift tags are downloadable .Avery files. Download them, and then go to www.avery.com/open to open the file using Avery Design & Print Online. **Because they are .Avery files, it may seem like they are broken or didn't work, but the designs will open up if you go to www.avery.com/open to open the files using Avery Design & Print Online. Open everything up (they're all sized and ready for ya!), and then save and print on Avery Printable Tags with String (#22802)! Ho Ho Ho!
Check out some of our past printable collaborations with Avery right here! **Please remember that this download was designed for non-commercial use and may not be redistributed or sold in any way. So happy if you share it, but please link to the original post. Thanks mucho!**
**This post was originally published in 2016 in partnership with Avery, a company that believes in bringing beautiful labels to the masses. Thank you for supporting the brands that help Proper create fun and inspiring content!
design, styling, & photography \\ Lexy Ward