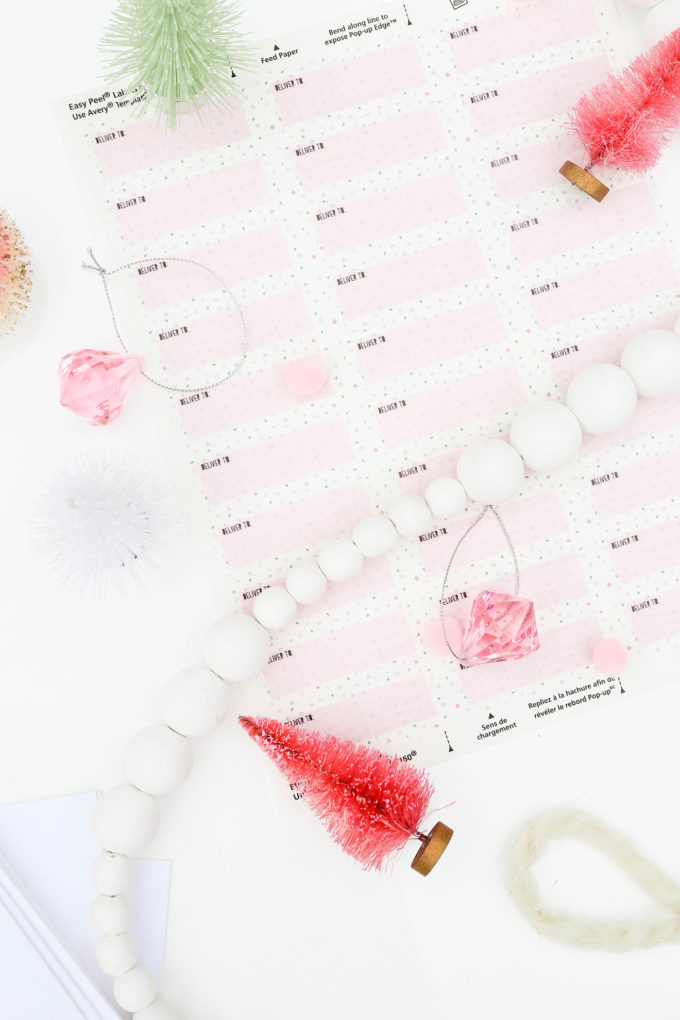 Ain't no better time than this season right here! I try my best to wait patiently for those 11 months for December to roll around. And by the time Halloween is over, I just can't contain myself. I've got to get out all the holiday decor and deck all the halls! I did my best to take some pictures of our family early this year so that we could get our holiday cards out at the beginning of December. And you know what? That still hasn't happened! But I DO have my address labels all ready to go! Instead of the boring old plain design you know you've seen year after year, mix things up with these printable holiday mailing labels! Who doesn't love the holidays?!?!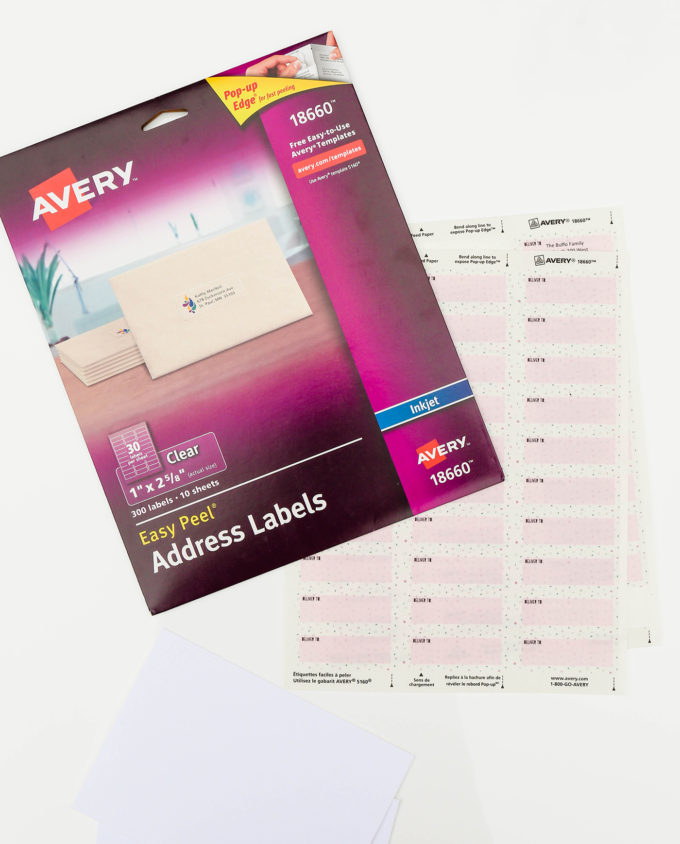 For the Printable Holiday Mailing Labels
Inkjet printer
Label download (at the bottom of this post)
Holiday cards needing addresses!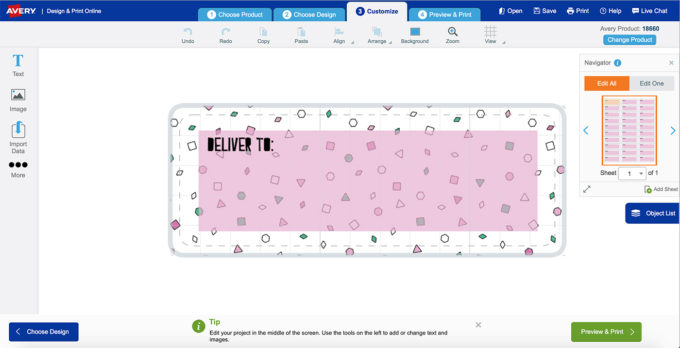 You can download these and print out a sheet of labels with JUST the design. If you're adding addresses, Avery Design & Print Online has a mail-merge feature to pull addresses from a spreadsheet. I used Microsoft Word to add my addresses because they're stored there, but you can edit them directly in Avery Design & Print Online by following these instructions on their website!
One of the reasons I love these labels so much is the fact that they're clear. You're printing directly onto a clear sheet so they work with a bunch of different-colored envelopes should you choose to send those out!
If you've been at my house recently, you know that pink is EVERYWHERE during the holidays. I have a bit of an obsession and our mantel is currently covered in bottlebrush trees in every size and every shade of pink!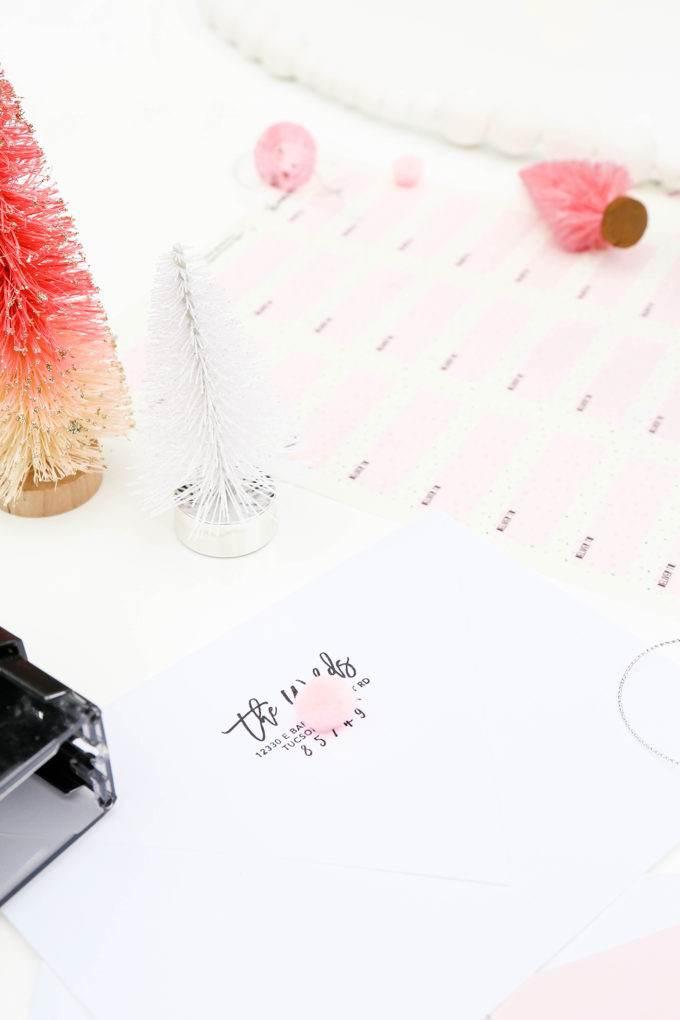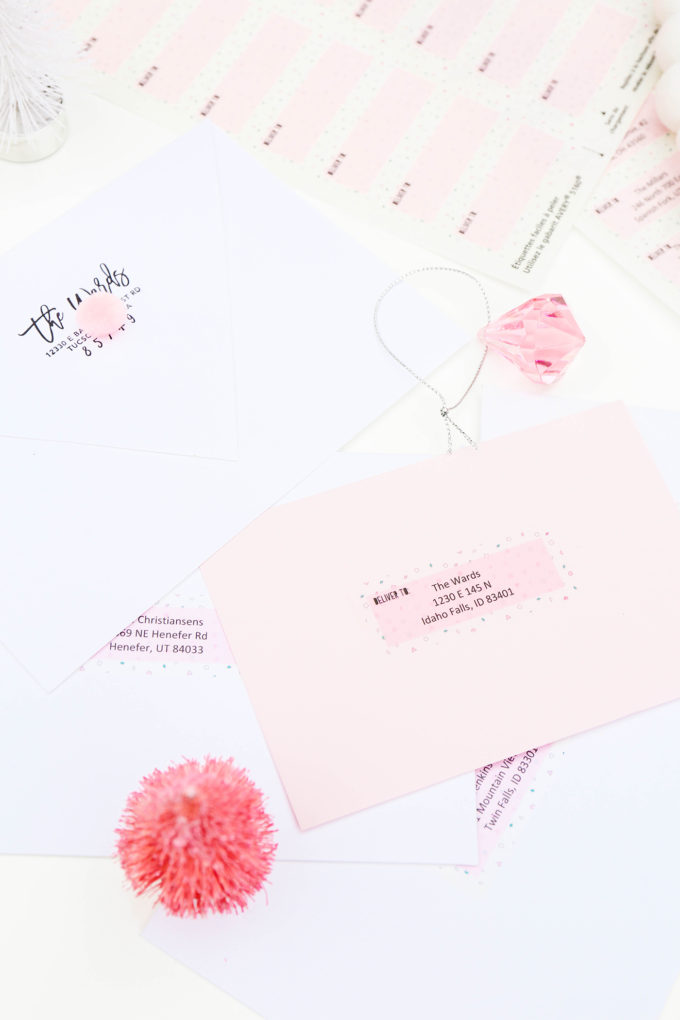 So why wouldn't I make pink labels to match? They look a bit like holiday confetti so they're perfect to dress up your envelopes.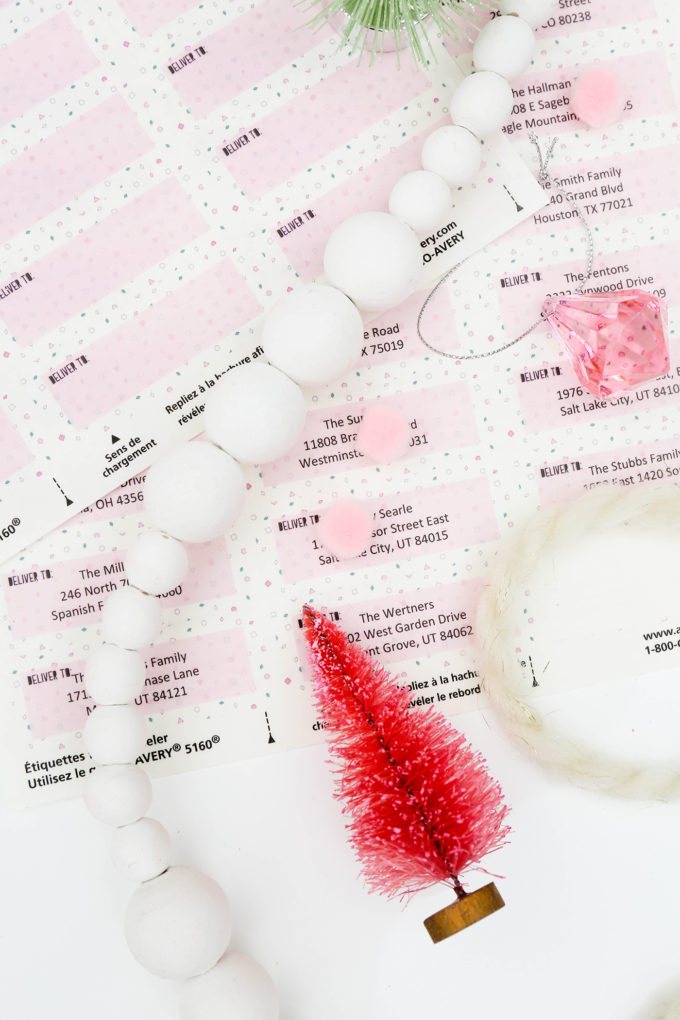 Doing my best to hide addresses! But maybe I should show y'all mine so you can send me something? Can I send you something? I love sending packages of cheer every December. Cheer being in the form of candy. Or cash. Or coke. (Diet Coke, y'all)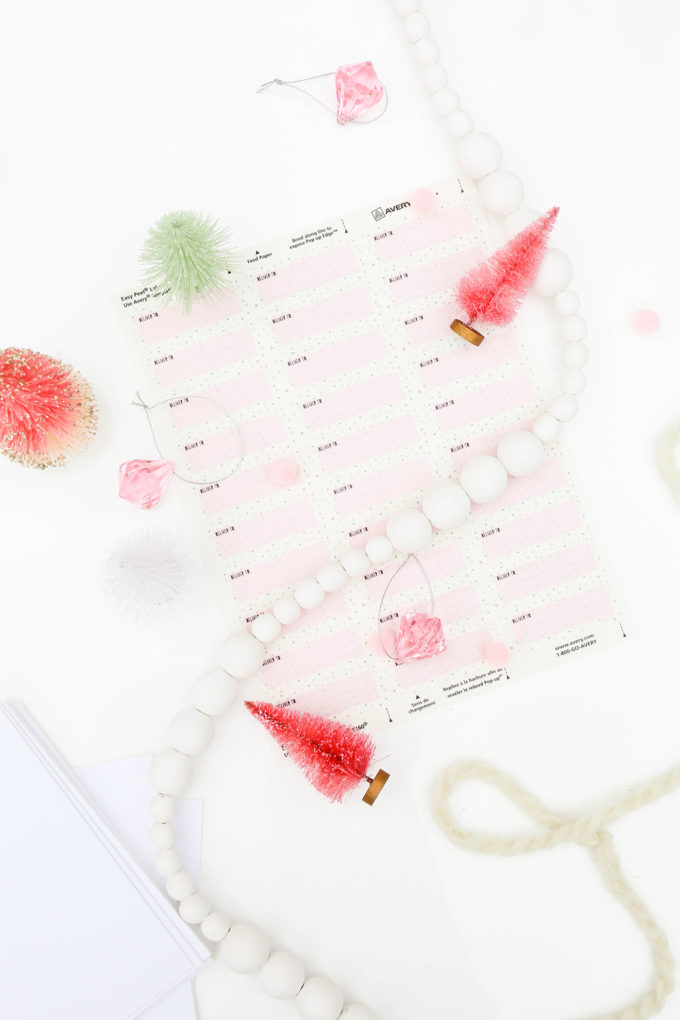 To print out the holiday mailing labels, simply click the link below. The design is a downloadable .Avery file. Download it, then go to www.avery.com/templates and click on "Open a Saved Project". If you have an Avery account, sign in. Otherwise, it's easy to create one so you can save this and other designs in the future!
On the next screen, click "Upload Project", then browse to open the saved file (you'll need to remember where you downloaded/saved the file to your computer). Open the file up (it's all sized and ready for ya!), add your own addresses or keep things blank to hand-letter in your pals' info. Save and print on Avery Clear Easy Peel Address Labels (#18660)!
Check out some of our past printable collaborations with Avery right here! I'm really partial to these treat labels from a few years ago or this pink tree gift wrap with matching gift tags! **Please remember that this download was designed for non-commercial use and may not be redistributed or sold in any way. So happy if you share it, but please link to the original post. Thanks mucho!**
**This post is in partnership with Avery, a company that believes in bringing beautiful labels to the masses. Thank you for supporting the brands that help Proper create fun and inspiring content!
concept, design, & photography \\ Lexy Ward