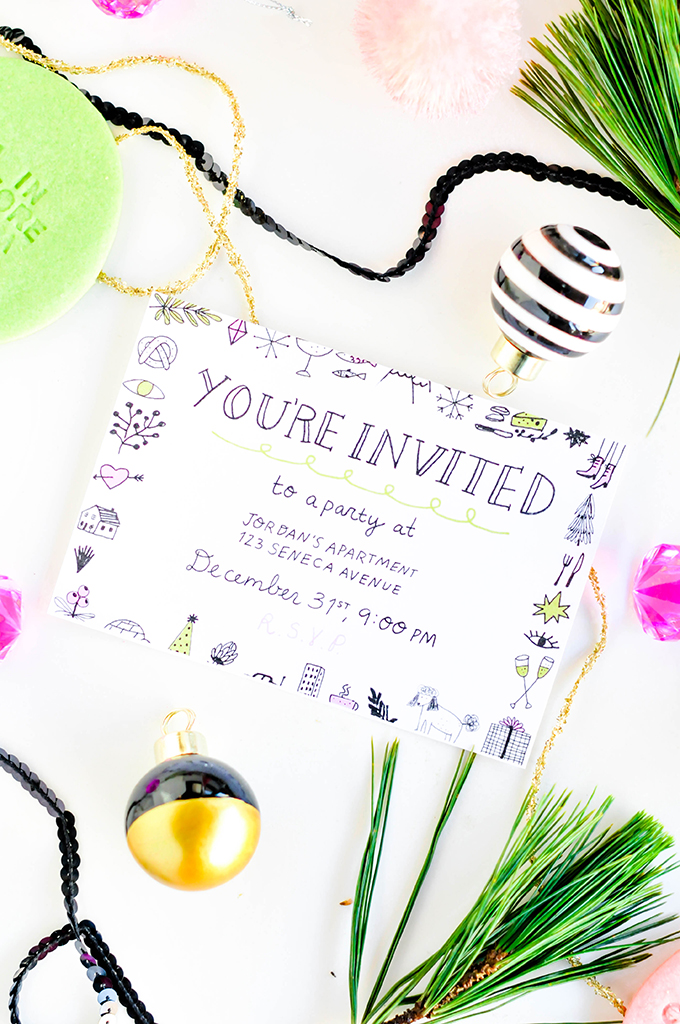 OH MY GOSH. We've reached the end of 2015. I don't even know how we got this far, because in my head, it's still June. Why isn't time moving slower? Since Christmas is this week, I'll be taking off after today and won't be back until after the new year. I am really feelin' the family feelings this season and am going to try my darnedest to spend as much time with them as possible. So, there's that. And it might get crazy! We're planning to have a big NYE party like we do every year with the fam. Are you throwing a little bash? If not, let's change your mind. These printable New Year's Eve party invitations are the PER-fect way to send off 2015. So get the champs! Get the chocolate! Get the sequin dress! Let's ring in the new year. Download at the bottom of the post!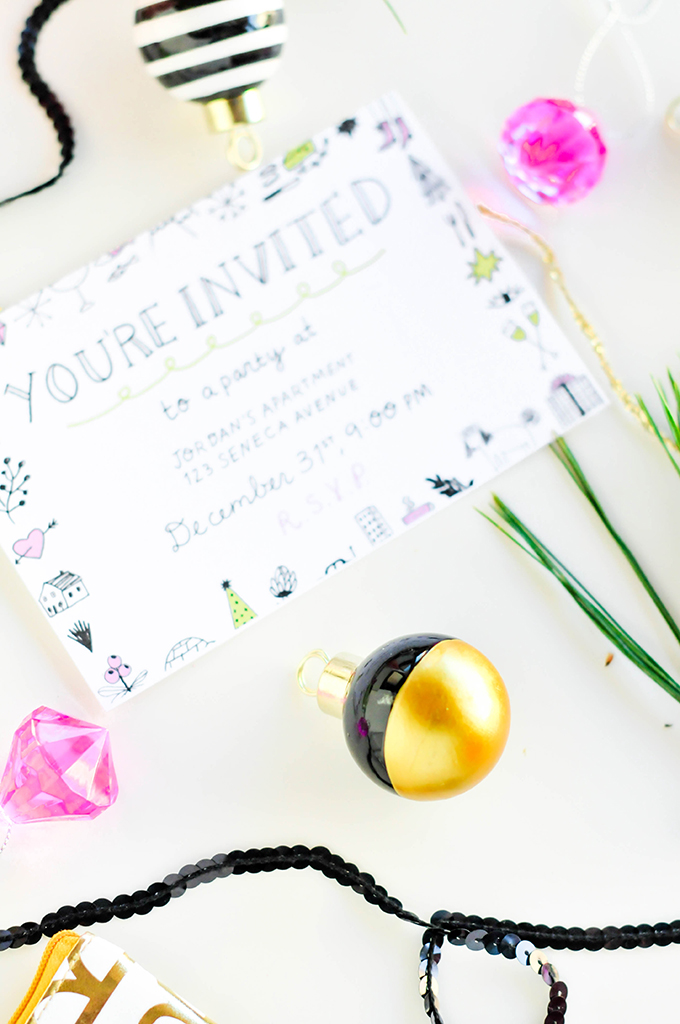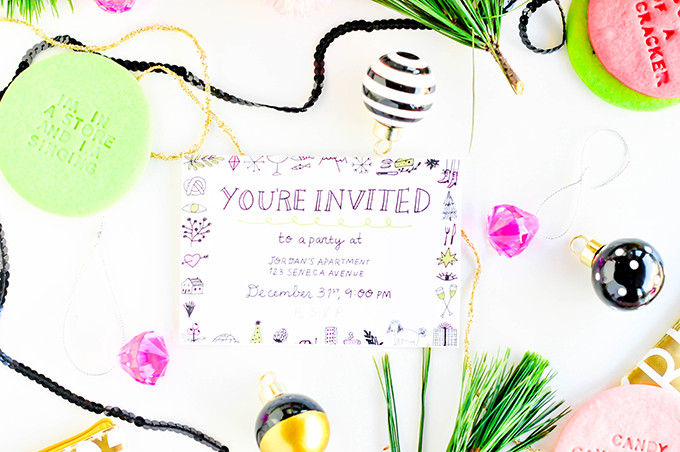 Designed by my fave gal, Jordan Sondler (you might recognize her from last year's printable ornament gift wrap and most recently – the Ban.do planner!), these have just the right amount of cool and there's a blank spot for you to fill in all the little details!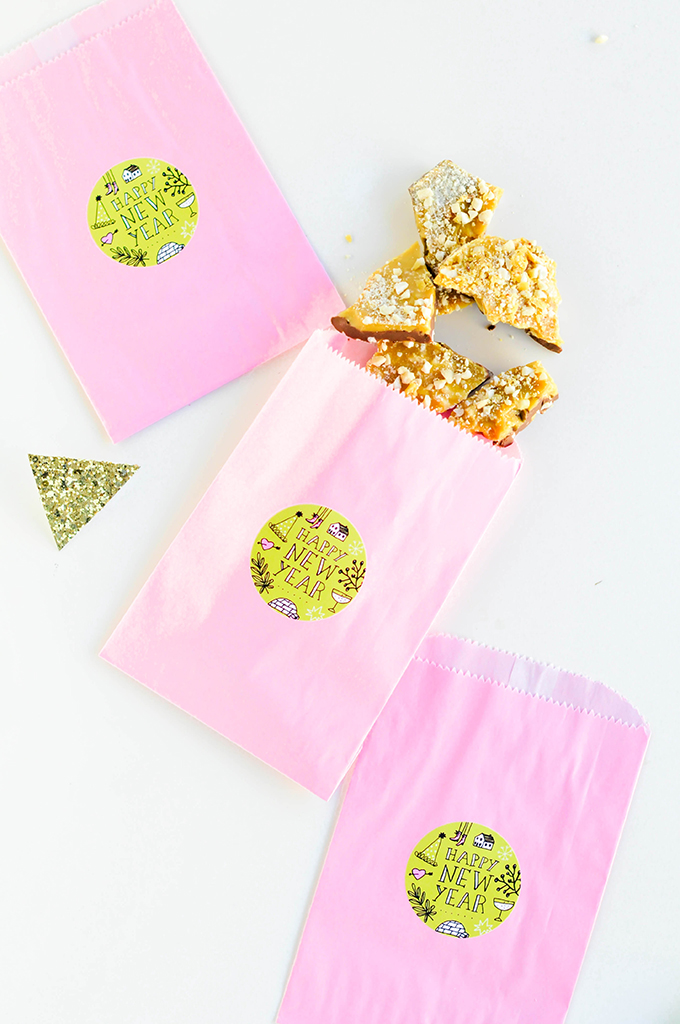 Along with the cutie cute invite, we have a special sticker for you to slap on some favors and send your guests home with some sugary lovin'! Hooray for labels!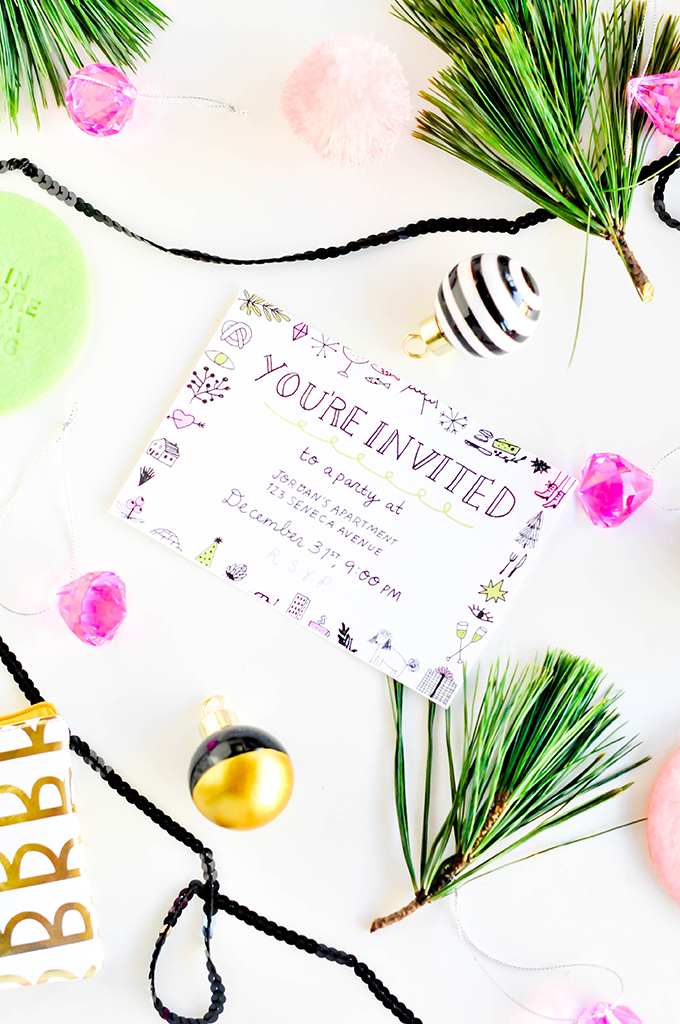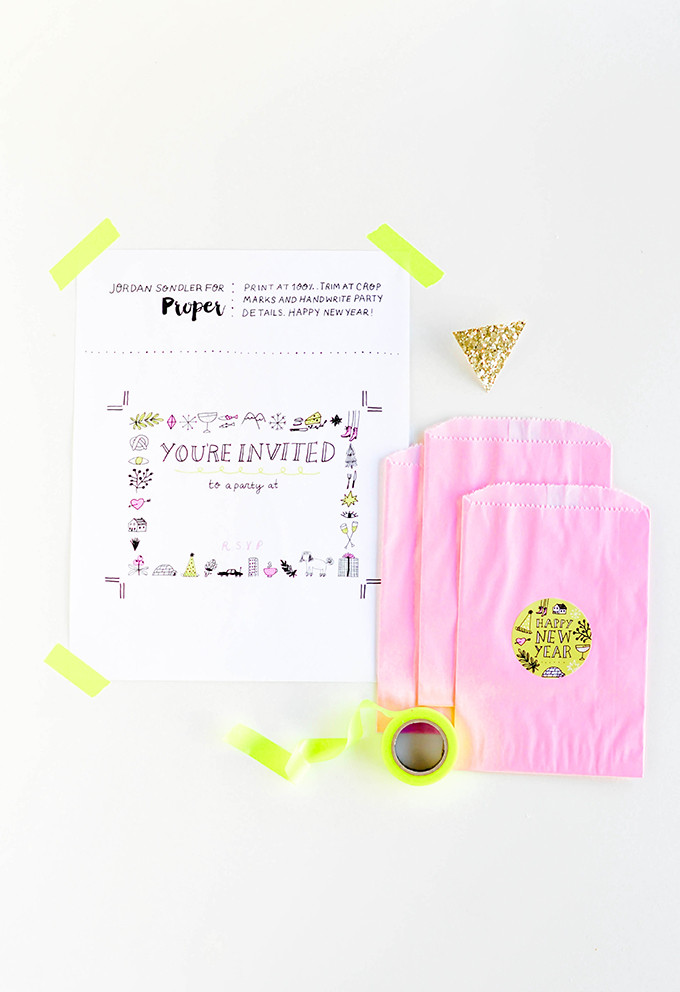 The invitations are ready for you to just print out, and all the instructions are right there! Makes for a fun little New Year's suite. I almost want to hoard all of the favor bags for myself.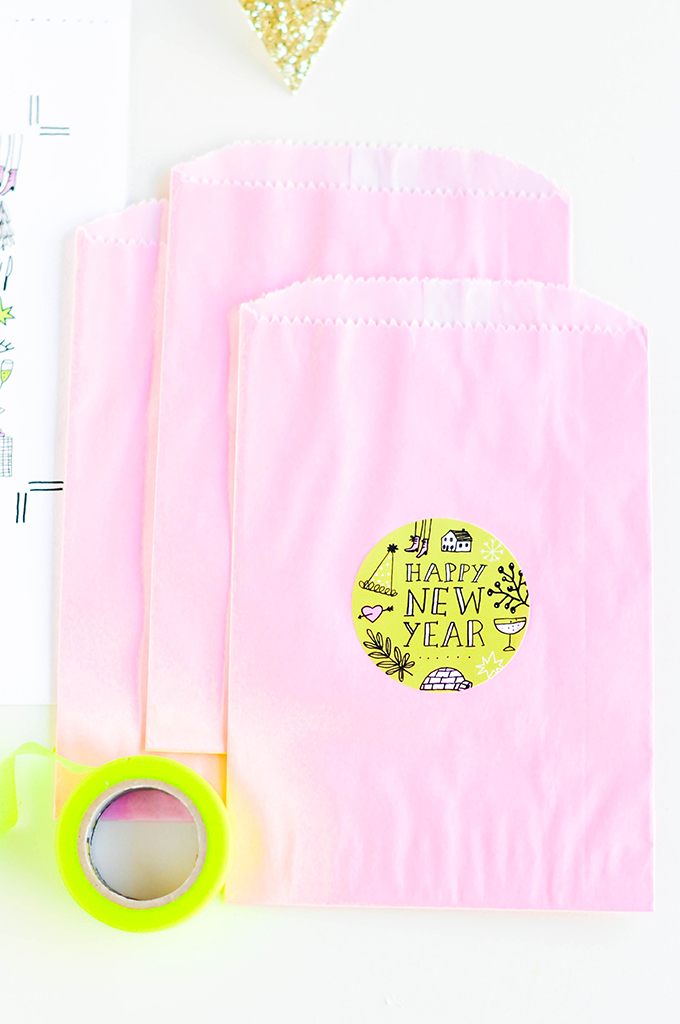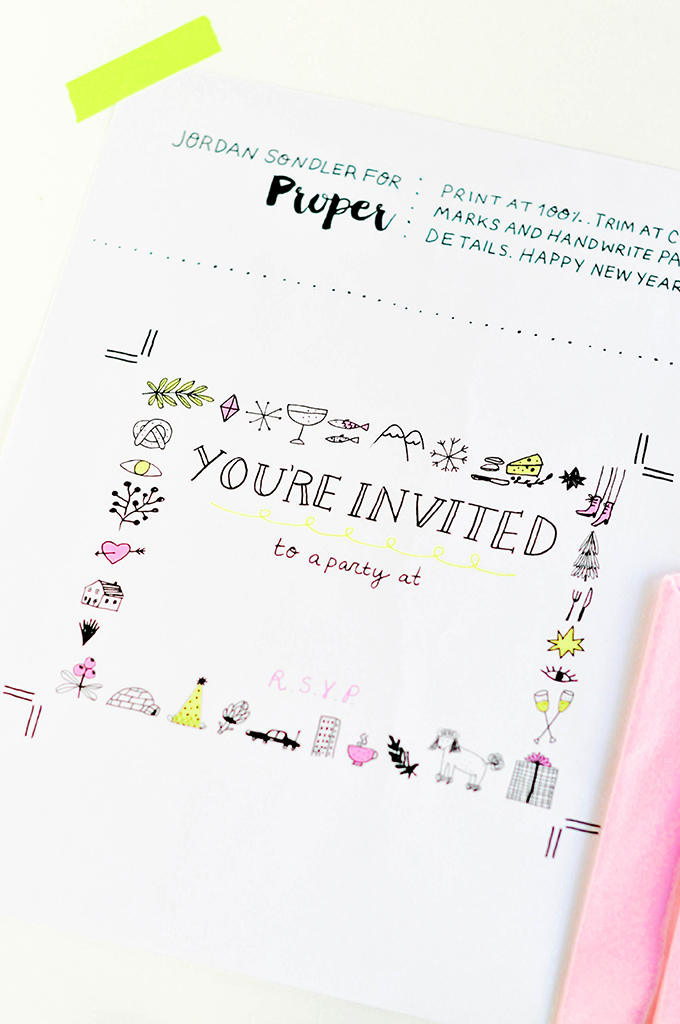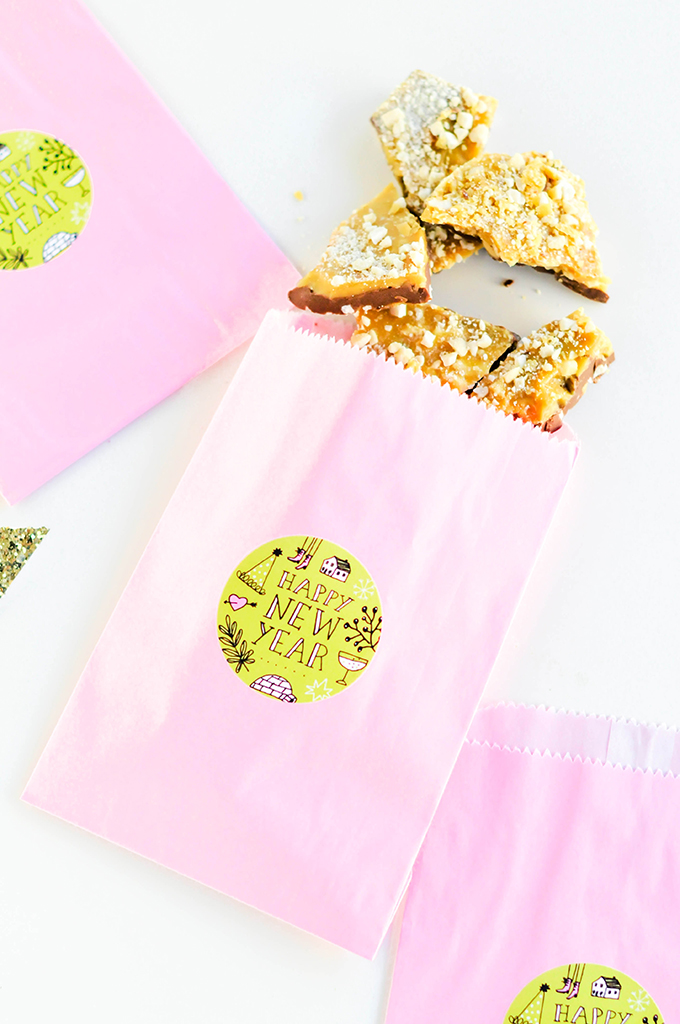 Throw in some toffee and I'm there. Or cash. I will go anywhere for some cash.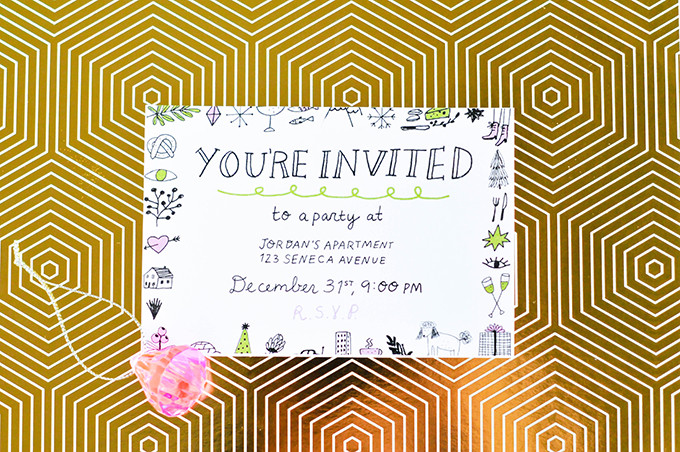 To download these little babies, simply click the link below! The instructions are on the sheets! Once cut, the invitations will fit an A6 envelope. Print the stickers on a full sheet of adhesive-backed paper and trim! Place on some cute treats and watch the ball drop!
DOWNLOAD \\ NYE Invite & Stickers
Check out some of our other printables right here!
design \\ Jordan Sondler
styling & photography \\ Lexy Ward