This post was originally published in December 2014, but the holiday gift wrap is timeless as ever!
Today is the first day of our fave holiday series, MISSION: MERRY!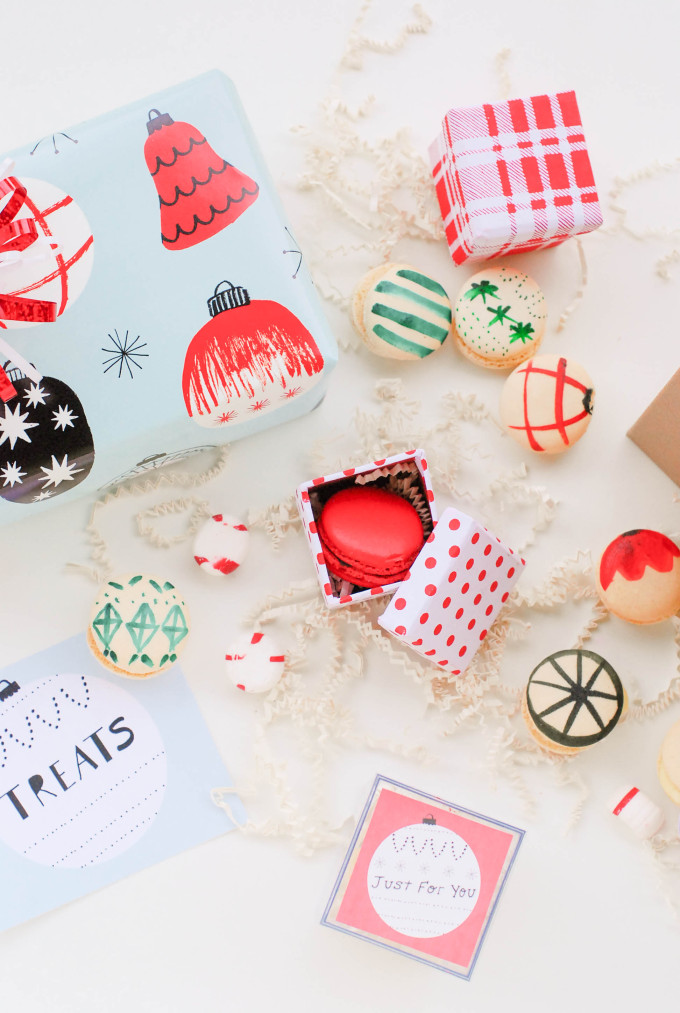 Holy holiday madness! December is upon us and already flying by! This is my favorite month of the year. I almost like the whole month leading up to Christmas more than the actual day of Christmas. It's just fun and suspenseful and jolly, ya know? I'm always happy because each December we whip out our holiday series, MISSION:MERRY! Lots of holiday projects every day leading up to New Years! I also love the weeks leading up to Christmas because I spend that time eating delivering treats to family and friends! I'm all about the packaging and so I'm way too excited for today's post. I've had to keep this under wraps (get it?!? under wraps?!? Because it's wrapping paper?!?) for a while now and it's been tough! But here we are and I get to share these super fun printable holiday treat labels (download at the bottom of the post!) that will dress up your treats this year.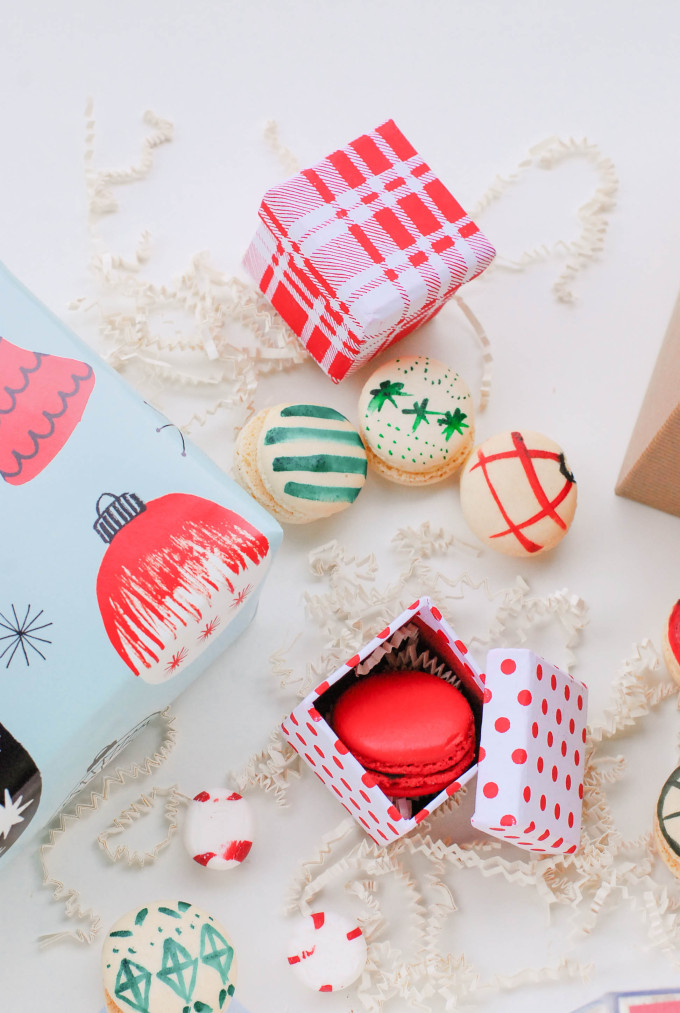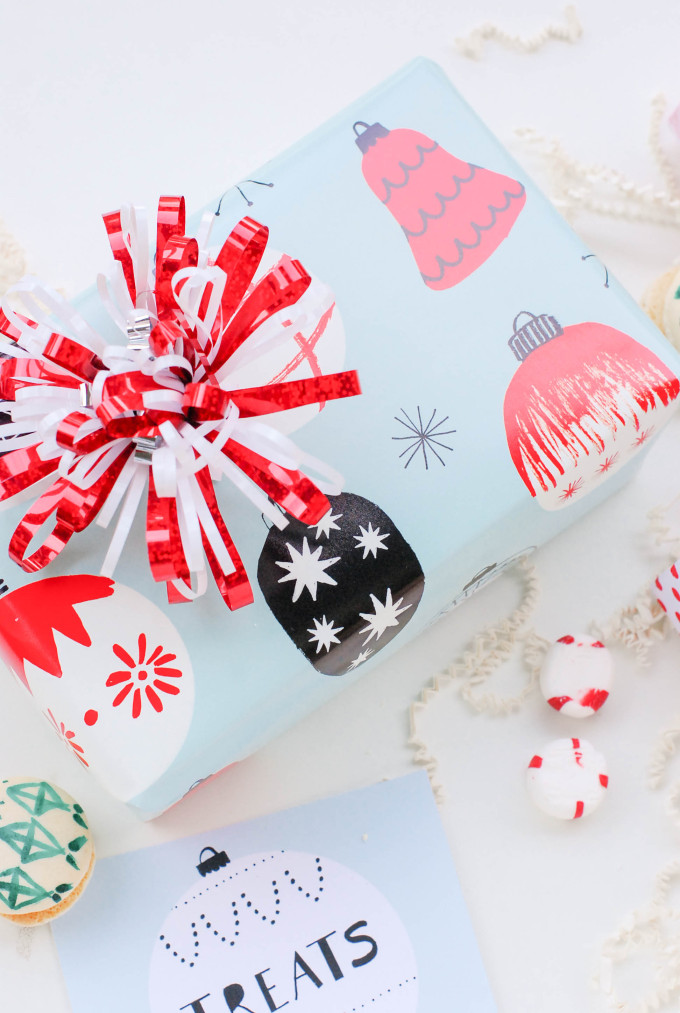 I've partnered with Avery to help you customize your packages this year. From stickers to shipping labels to wraparound labels, you'll be able to customize all your boxes and bags this holiday season.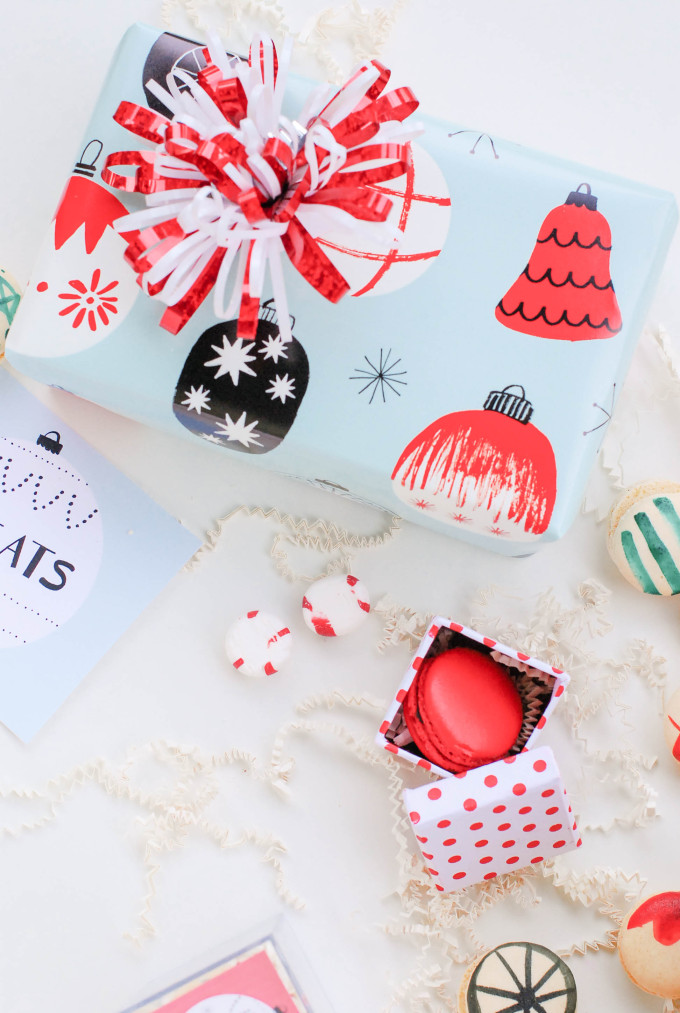 How about that wrapping paper? I'm that person that asks you to carefully cut the tape and return the gift wrap to me when you've opened your present. I have to work hard to keep friends…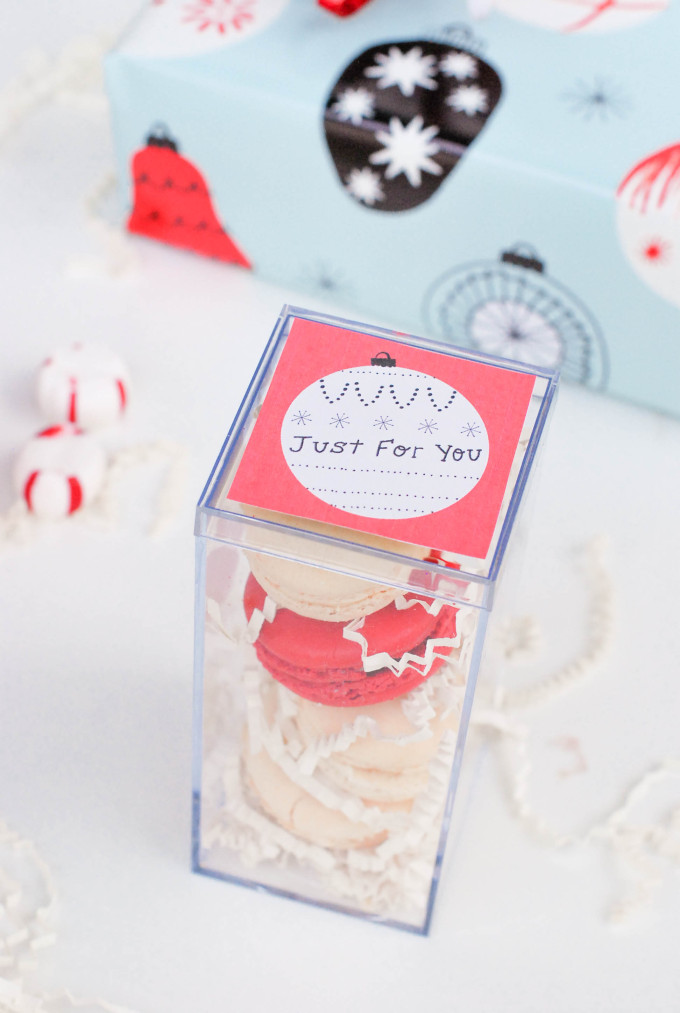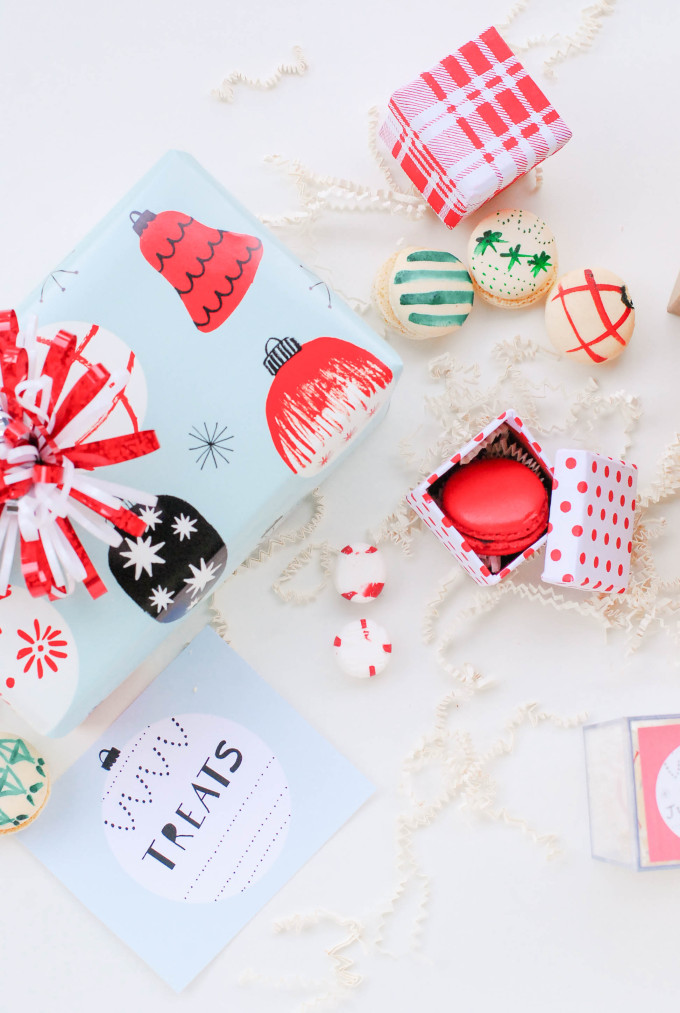 Box up some red and white macarons in these clear boxes from The Container Store, slap on a red JUST FOR YOU sticker and watch as your friends fight for your attention!
It's your favorite, right? Jordan Sondler is the queen of illustrating fun and quirky designs. And I will stalk her every day for the rest of my life.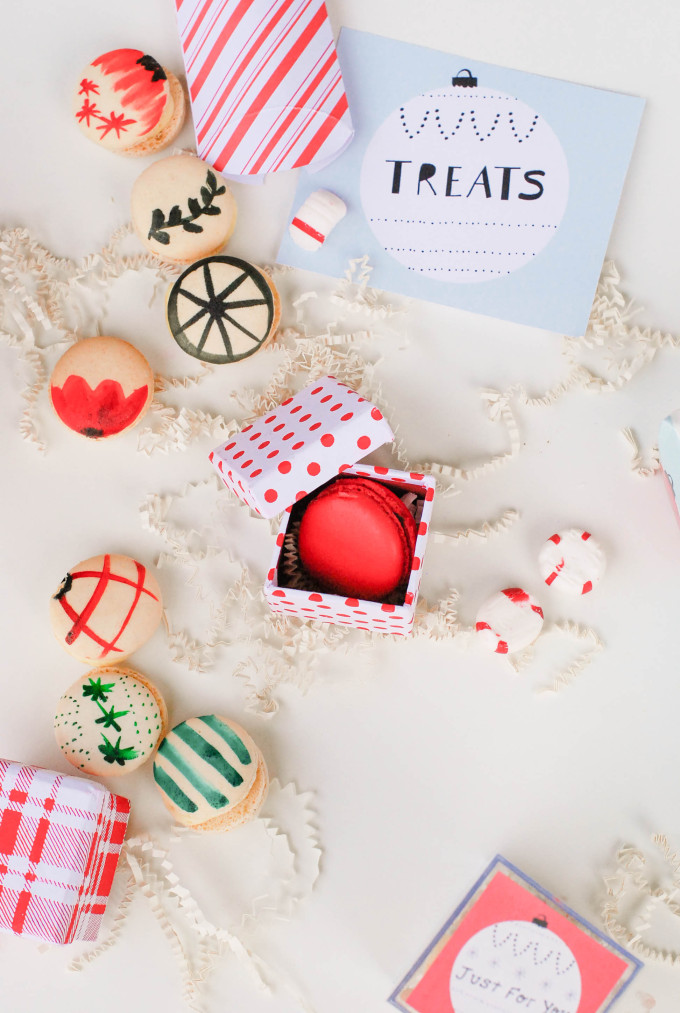 If you're looking for a few treat ideas, check out the MISSION: MERRY archives for recipes like this holiday toffee or this peppermint bark!
To download these labels in a few different sizes, simply click the links below! You can print out multiples on plain sticker paper, or add the designs to the size appropriate Avery label. The ornament wrapping paper can be blown up as large as 18×24 at an office supply store like Staples! Have fun! If you download and wrap any of these, I'd love to see! Tag me (@theproperblog) in your photos and feel free to add the hashtags #missionmerry and #ProperPrintables so we can all take a peek! Now excuse me while I go dose myself with large amounts of Insulin so I can eat all those macarons.
Download \ Ornament Wrapping Paper \ 
Download \ TREATS 2×2 Blue Label \
Download \ JUST FOR YOU 2×2 Red Label \
Download \ TREATS 5×4 Blue Label \
Download \ JUST FOR YOU 5×4 Red Label \
Download \ TREATS 5×8 Blue Label \
Download \ JUST FOR YOU 5×8 Red Label \
Download \ TREATS 7×1 Blue Label \
Download \ JUST FOR YOU 7×1 Red Label \
*This post was in partnership with Avery, a company that believes in bringing beautiful labels to the masses. Thank you for supporting the brands that help Proper create fun and inspiring content!
styling & photography: PROPER
wrapping & label illustrations: Jordan Sondler