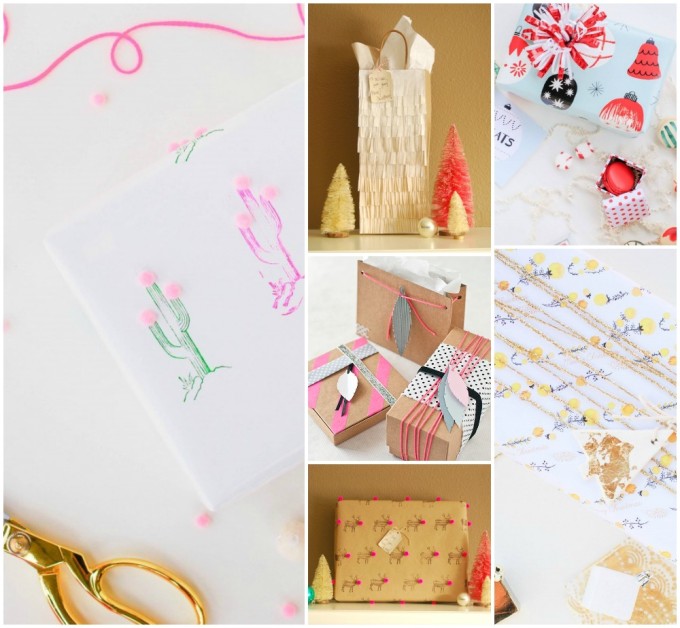 We're no stranger to the art of the gift wrap. I LOVE trimming the presents! (And trimming the tree, trimming my hair. All the trimmings.) While there's nothing wrong with slapping your gifts in a bag and calling it a day, taking a few extra minutes to add a personal touch goes a long way. And your pals will totally appreciate the aesthetic you brought to the holidays! From cactus poms to reindeer moms to gilded clay gift tags, here are 6 easy gift wrap ideas that are perfectly perfect and perfectly simple for your gifts this year! You're sure to find one that will totally work for you!
Vintage Ornament Printable Wrap & Labels
I'm personally partial to the printable wrap and have used that ornament download more times than I can count this year! How do you like to wrap? Bag or box? Tissue or confetti? Gift card or handmade?