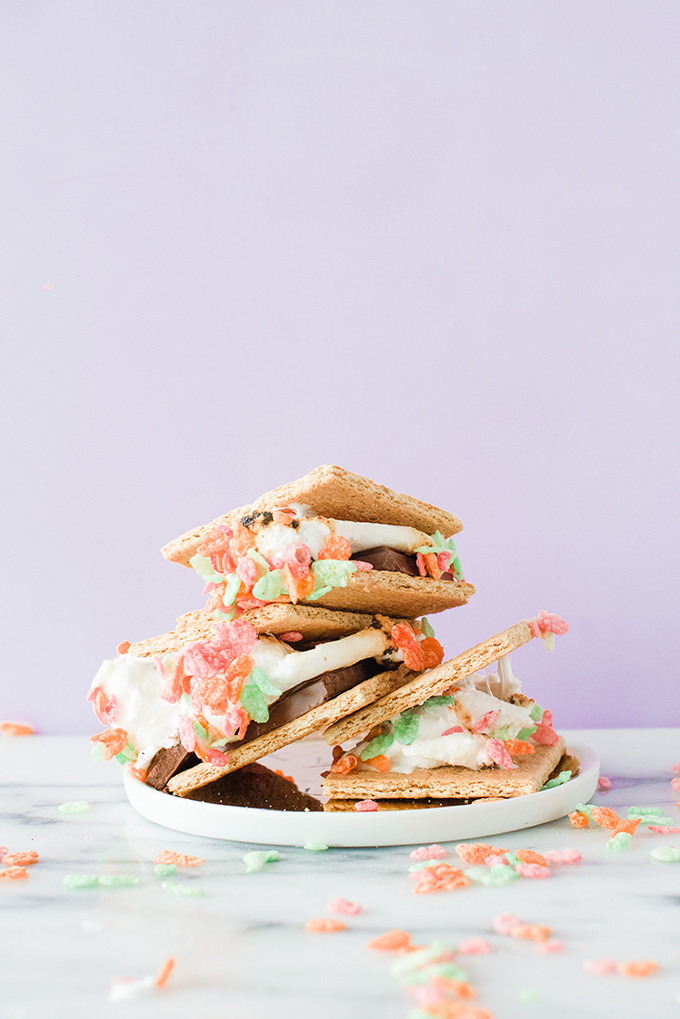 because…sugar
This might be one of those long-winded posts where I ramble and tell you my thoughts about the last several months. So grab a coke and hunker down, friends. 2015 was by far the greatest and hardest year both for this blog and for my life. While I'm happy to report that this blog grew faster and larger than I had forecasted for the year, it was also the year that I realized that I cannot do everything I aim to do alone. It's not a bad thing to admit that we need help, but it can be hard to get to that point. I am probably one of the most stubborn people I know (thanks, father) and I spent the better portion of last year working myself to the bone.
As we started to get busier and busier, my health started to decline faster and faster. I knew that I needed to rest, but if I did, I would surely fall behind and possibly miss a deadline or four. So each day I would wake up and just work. Work, work, work. And I had little Vita running around in the background begging for my attention. So then I would give it to her. Not all the time (though I wish it would have been), and after a while I would sit and think to myself about how I was praying for nap time to come so that I could put her down and get back to work. I beat myself up daily for feeling that way. That was the schedule almost every day for months and months. And all the while, I was so slammed with work that it was taking everything in me to just complete the projects we had planned for Proper. I felt like there was zero time to work on this site, promote the content we were creating properly, read all of my favorite blogs, support my bloggy friends and their great successes, and engage in the great conversations happening elsewhere on the web. It just all seemed like this race that I wasn't ever going to finish because I was too tired and too sick and too exhausted to do so. It seemed like the work would never end and I just kept telling myself, "I'll do this and this, and THEN I will have time to do this and read this and this."
I made the decision to completely take off from work over the holidays. We didn't work on any projects. We didn't style any shoots. I checked the email inbox, but only occasionally. And the entire first week of doing things that way was a little difficult for me. It felt as though I didn't know how to slow down. I didn't know how to enjoy just BEING. There was this constant nagging feeling in the back of my mind that I needed to check my emails because the inbox had been piling up over December and I wasn't able to catch up and zero it out before taking off for the holidays. And then something shifted after that week. I just said a quiet little prayer to myself to help me relax, and to find a way to just relax with my family. And to enjoy the little little time that we were able to have together. That second week couldn't have been better for me! I felt like I was able to enjoy every moment with Logan and Vita. And to really see all the silly things that that girl does. She's hilarious. If you've ever met her in person, you know this. It was so refreshing to see her. And to see them.
I've resolved to change things this year. I will not only be prioritizing things a bit better, but I'm also ecstatic to say that we will be growing our team this year. Doing so will not only help me manage things a little bit better, but I feel I will also be able to get back to what I loved about blogging so much in the first place! And that's talking with you! I loved so much this community that I felt a part of in the beginning and I've made so many amazing friends through this crazy wonderful job. And I want to be there for them and for you. I want to celebrate your successes and be able to comfort you in the less-than-shiny moments. (Because you have those, right?!? Tell me I'm not alone!) I really truly value the relationships with the fine folks I've met and I can't let those slide! No matter how busy or hectic or hard things get, the people that love and support us matter more.
All this is to say that I lost sight of things for a bit. And I seemed to dwell in self-pity for a while there. It's been 1.5 years since I was diagnosed with Type 1 Diabetes. And while it did bring about some positive changes to my lifestyle (I eat vegetables now), it also brought about some health issues that I didn't think I would ever have to deal with. I partly blamed the hectic schedule I was living as the cause for the diabetic disaster, but that was just silly. You can't cause Type 1. I totally tried to convince myself that that was not the case. And after some crazy stressful moments, I feel like I'm finally coming out of the other end of the storm. Only time will tell, I just feel like I've come back. I haven't been myself for the last 1.5 years. But I've come back. And this post couldn't get any longer or more cryptic if I tried! I just thought it was necessary to put these words here. For you. For me. I'm putting good vibes out there for all of us!!!
We will return to our regularly scheduled coke-filled-sugar-loving-Netflix-marthoning programming tomorrow so check back for a super fun printable to inspire you to stay organized this year!
all the ever-loving hugs I can muster,
photography \\ Lexy Ward