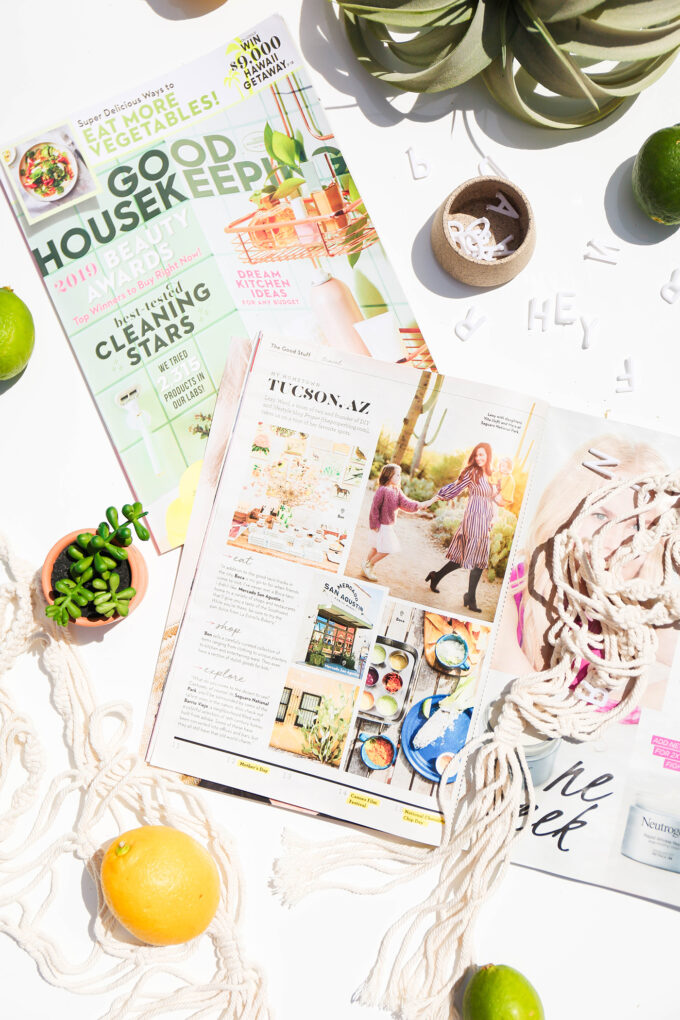 First, don't you love the title of this post? It sounds a little like a documentary, ya know? Maybe I should change it. But you know that we started the #EmbraceTheCactus hashtag when moving out here to the desert, and all posts relating to our life in Tucson can fall under that umbrella! I've been wanting to share a little Tucson Tour for ages, and when Good Housekeeping reached out asking me if I would share my fave spots in this city, I finally had the push to do it! You can see a few of my picks in this month's edition of the magazine! So pick one up, mmmkay?
I rounded up quite a few favorite spots and you can see a little more about them below!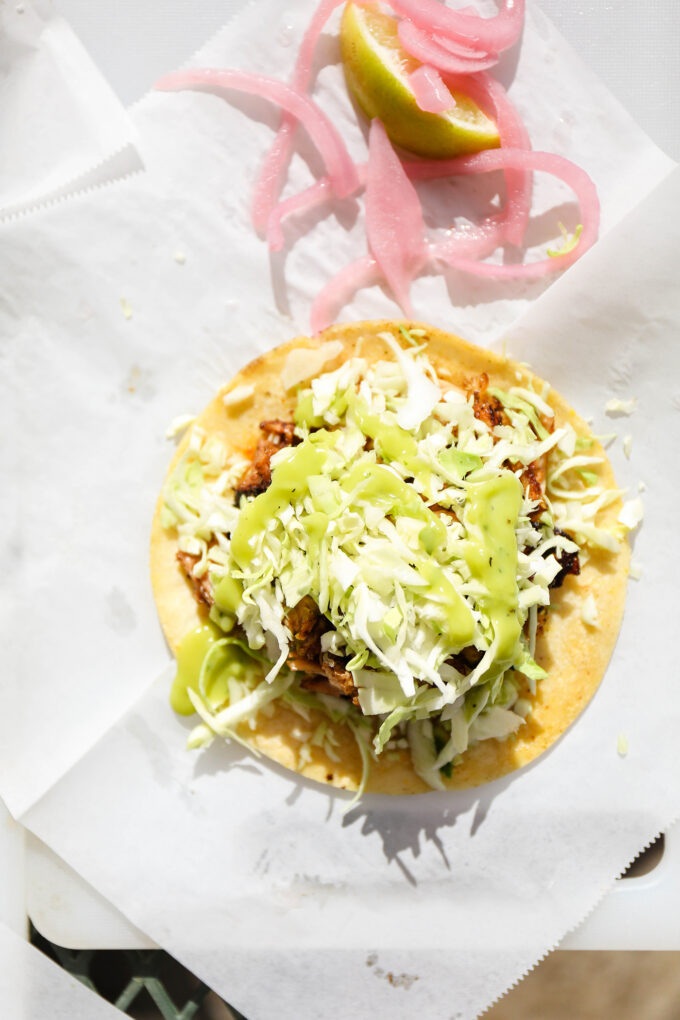 We are big taco people. And Mexican Elote (street corn) people. And salsa and guac people. We've always loved our Mexican food, but after living so close to the border, it's taken on a whole new level. We have quite a roster when people come to town, but one of my favorite places is BOCA. It's located on famous 4th Avenue and everything I have eaten there has been top notch. If you come to the desert, stop there.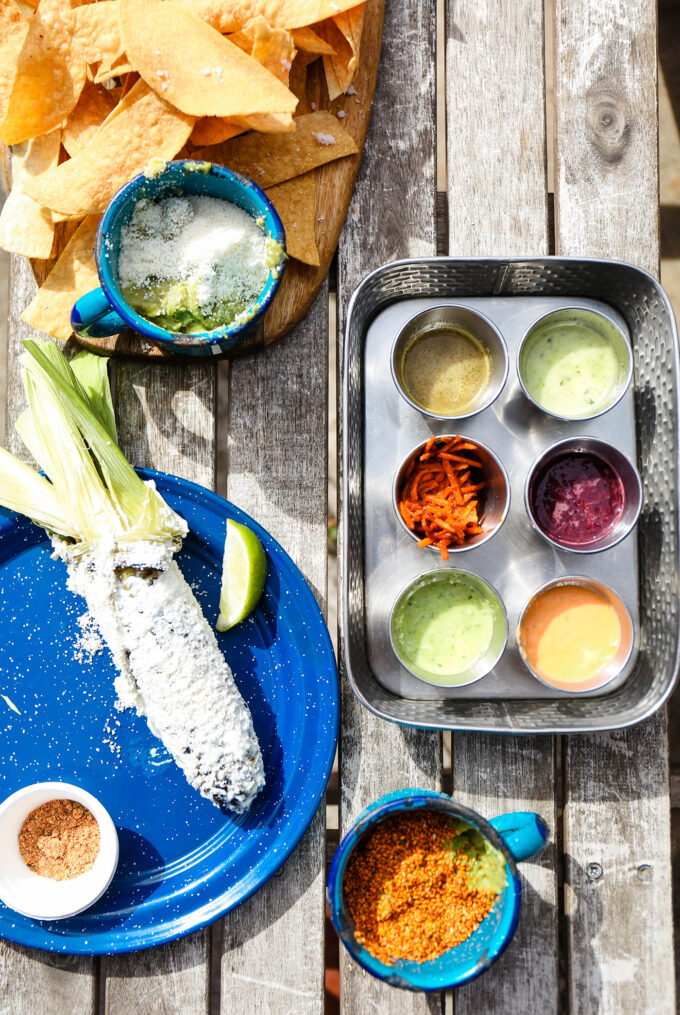 I'm partial to the corn, but you can't go wrong with anything on the menu. Carne Asada, ftw!
BOCA Tacos & Tequila \\ 533 N 4th Ave
It's no secret that there is cactus-a-plenty around here. I mean, the "T" in Tucson is a saguaro in many of the signs around the city. Some of my favorite happen to be what we've dubbed "The Unicorn Cactus". They're so beautiful and colorful and make living on the sun bearable. You can't miss these babies in any Tucson tour!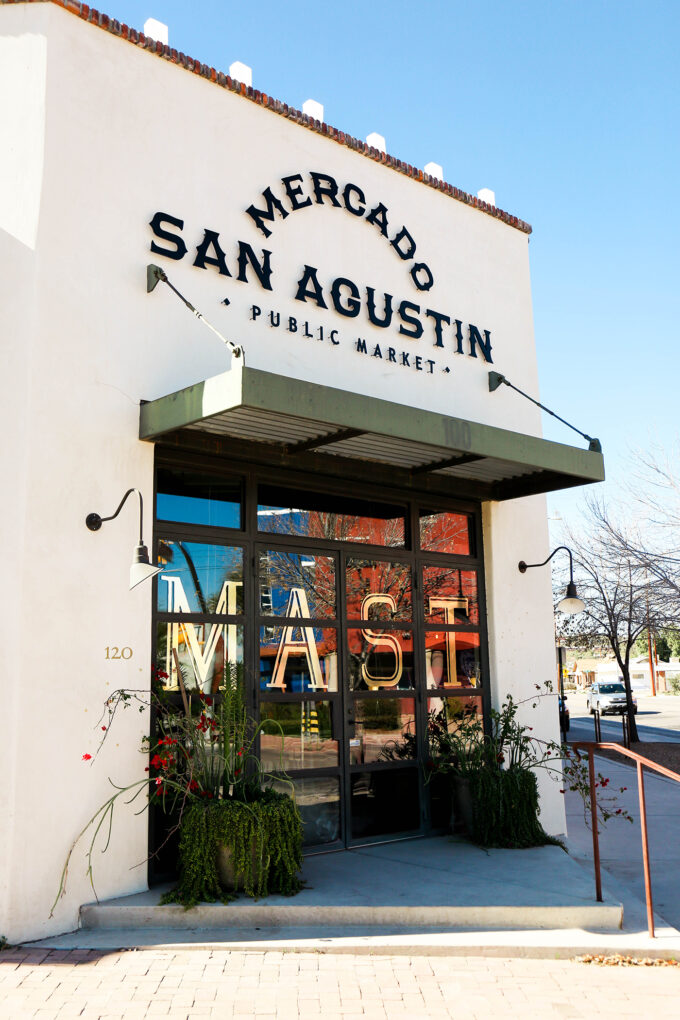 The Mercado San Agustin is such a gem because of its community feel. In the center is a large open courtyard, and it's surrounded by shops, restaurants, and other services that give a taste of the southwest. I attend Mercado's Bazaar in the spring and winter and it's always busy and filled with talented vendors! If you go, snag some pan dulce from La Estrella Bakery while there!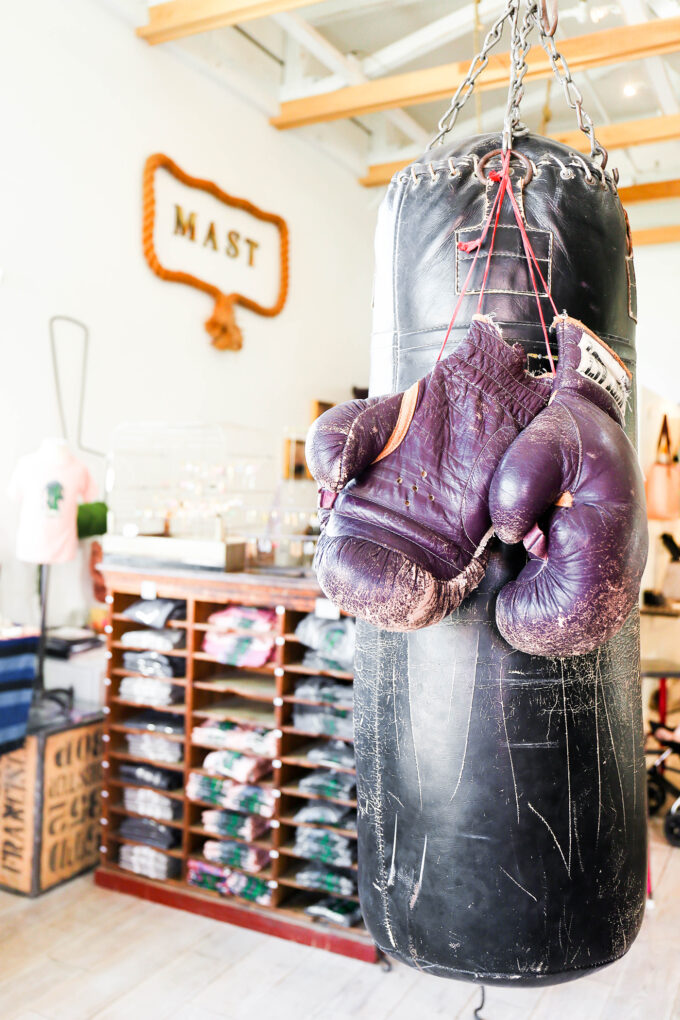 One of the beautiful shops in the Mercado, MAST, is one of my faves to stop and admire. There's a gorgeous assortment of jewelry, bags, paper goods, and we picked up a cute lil' tee for Vita-girl last time we were there. The girl behind the counter also gave V a giant bag of beads to make her own jewelry so she's now our friend for life.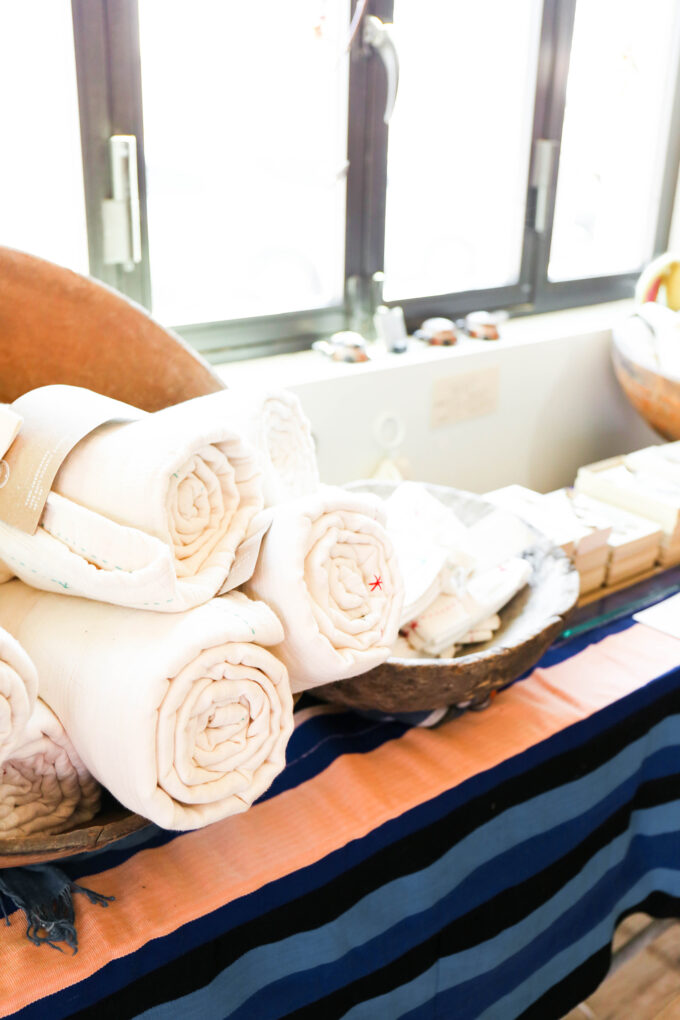 Some beautiful quilts found at MAST. I'll take five, please.
MAST \\ 100 S Avenida Del Convento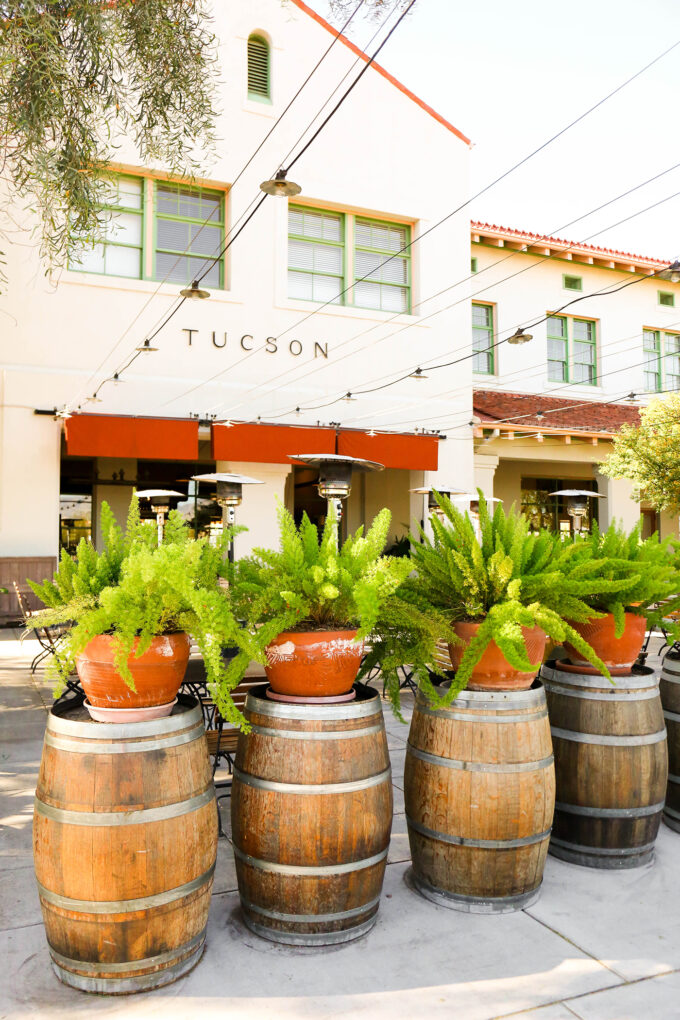 If you're searching for just a picturesque spot to hang out outside, we love the Tucson Historic Train Depot. There are a few restaurants, bakeries, and shops around and Maynards market is a must-see.
Maynards Market & Kitchen \\ 400 N Toole Ave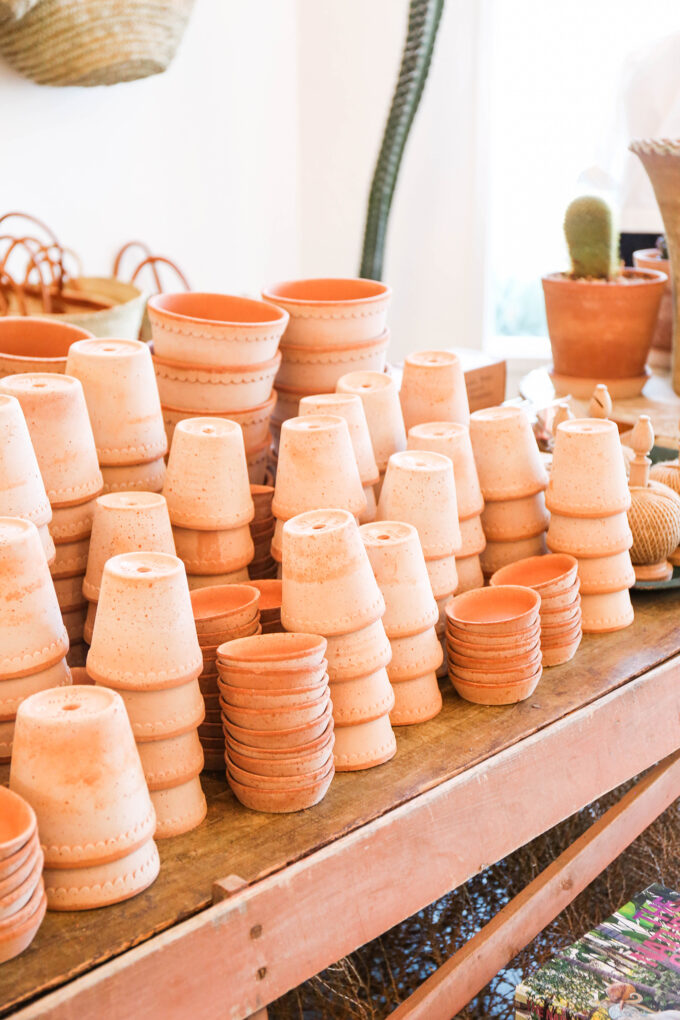 When I first moved here from Denver, I was quite bitter. I felt like I had left the best city on earth and wasn't sure I'd ever feel like this was home. I was unfamiliar with Tucson and not sure where to go for inspiration and such. Luckily, my good friend, Theresa of Creative Tribe, lives here and invited me to lunch. We had a good chat over good food and after we were done, she introduced me to BON.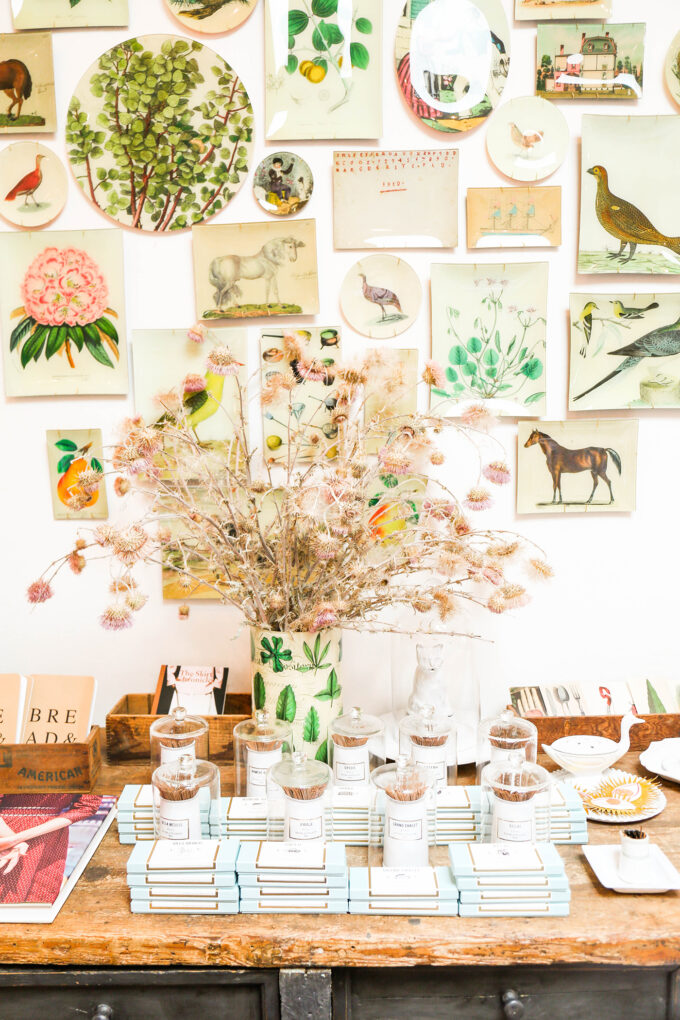 How can I describe my love for this sweet shop? One of the first places I fell in love with after moving here, Bon has a special place in my heart. There's a carefully curated collection of items ranging from clothing to unique planters to wares for the kitchen and entertaining. They even have a section of stylish goods for kids! It's absolutely my favorite place to shop. I bring every visitor here when I'm trying to convince them of Tucson's cool factor and I've never failed.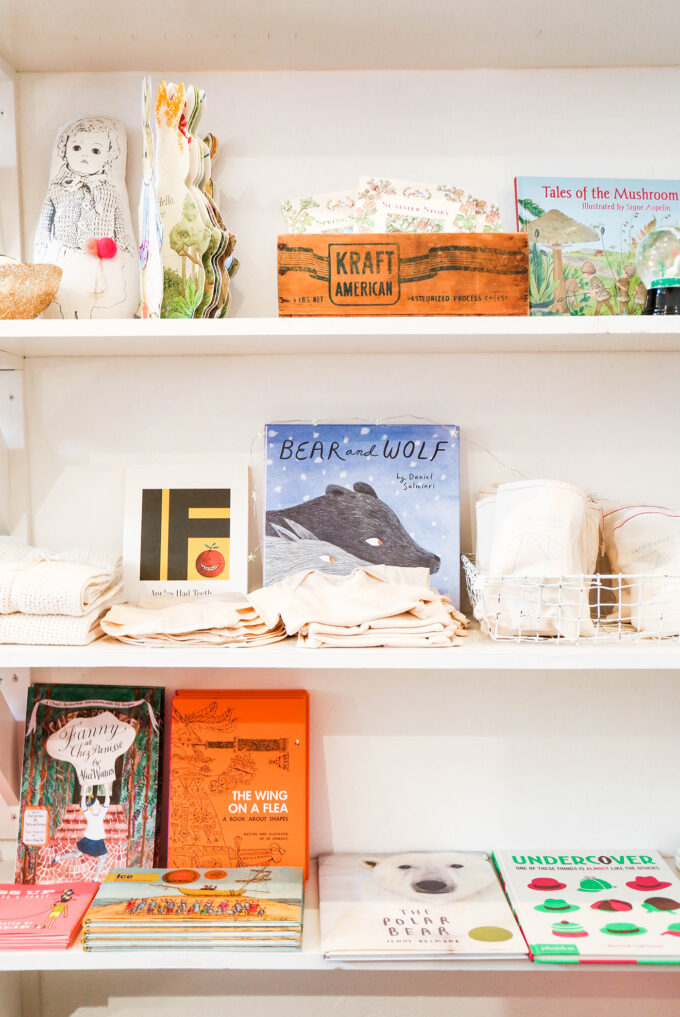 BON \ 760 S Stone Ave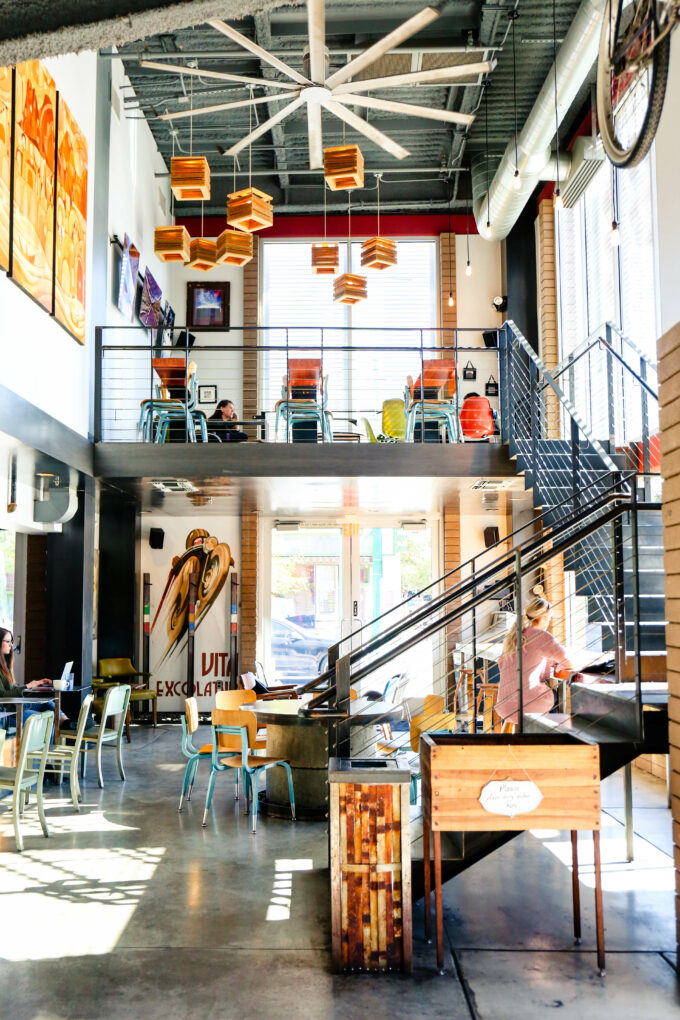 These next few all fall on the same street! A perfect way to hit up multiple stops on your Tucson tour! There are plenty of cozy coffee shops around town, and Caffe Luce is one of those that I love to work in (when I don't have kids attached to my hip). There's a midcentury modern vibe, but with an industrial twist thrown into the mix. It's a great spot to get some work done, and they have a loft space if you're wanting a little more privacy. The baristas are knowledgeable and friendly, and have even whipped up the most delicious hot chocolate for my daughter! They also sport their own roastery as well as churn out yummy pastries around the clock!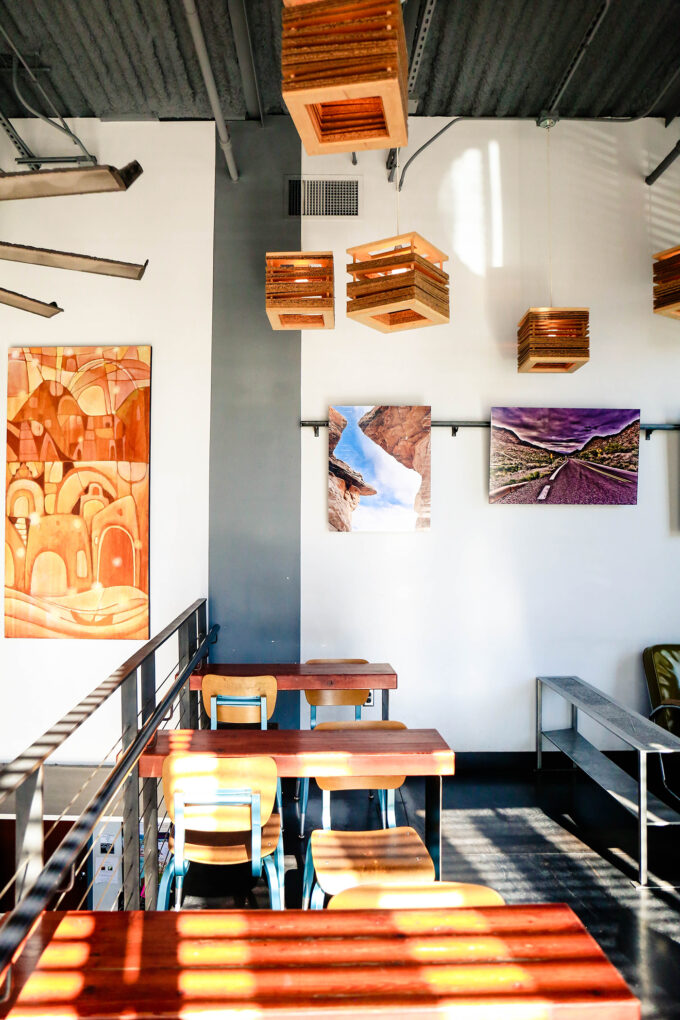 Caffe Luce \\ 245 E Congress St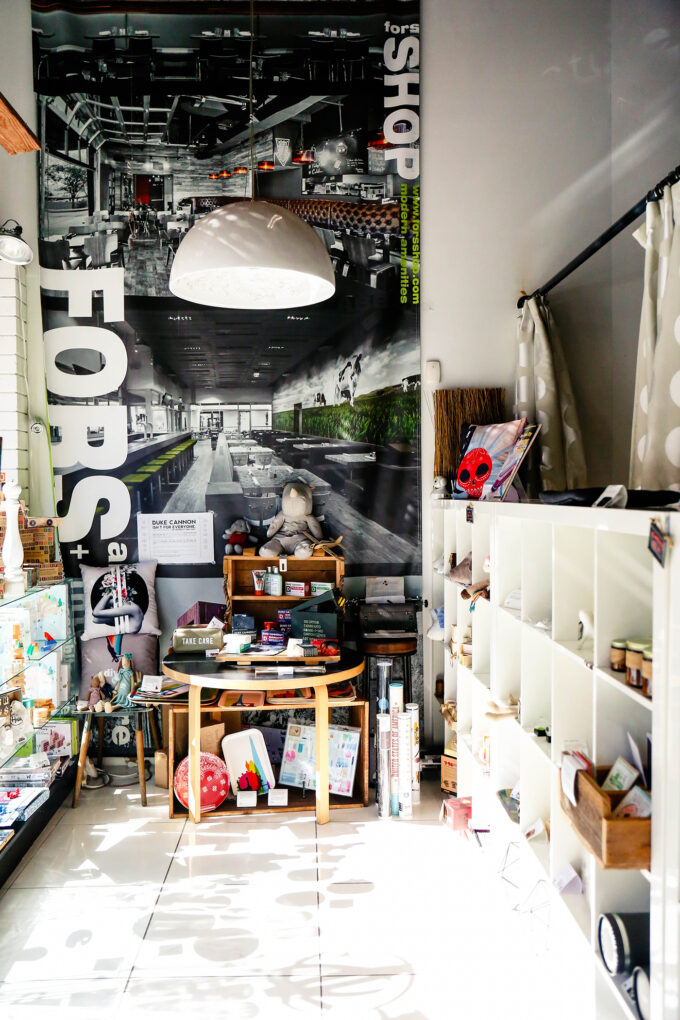 A few doors down from Caffe Luce is FORS! This spot has toys and quirky home goods up front, and houses a team of designers and architects in the back. We've picked up plenty of stylish baby gifts (and a few things for yours truly!) from this place and I love to stop by every time I am downtown.
FORS \\ 245 E Congress St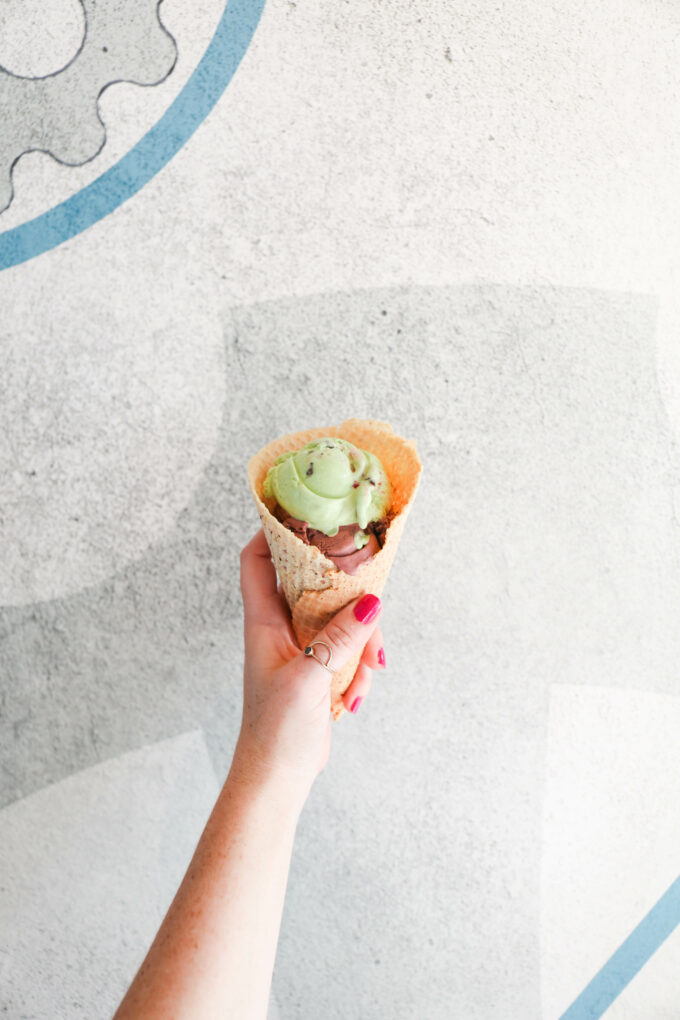 Right next door, is Logan's favorite spot – HUB Creamery!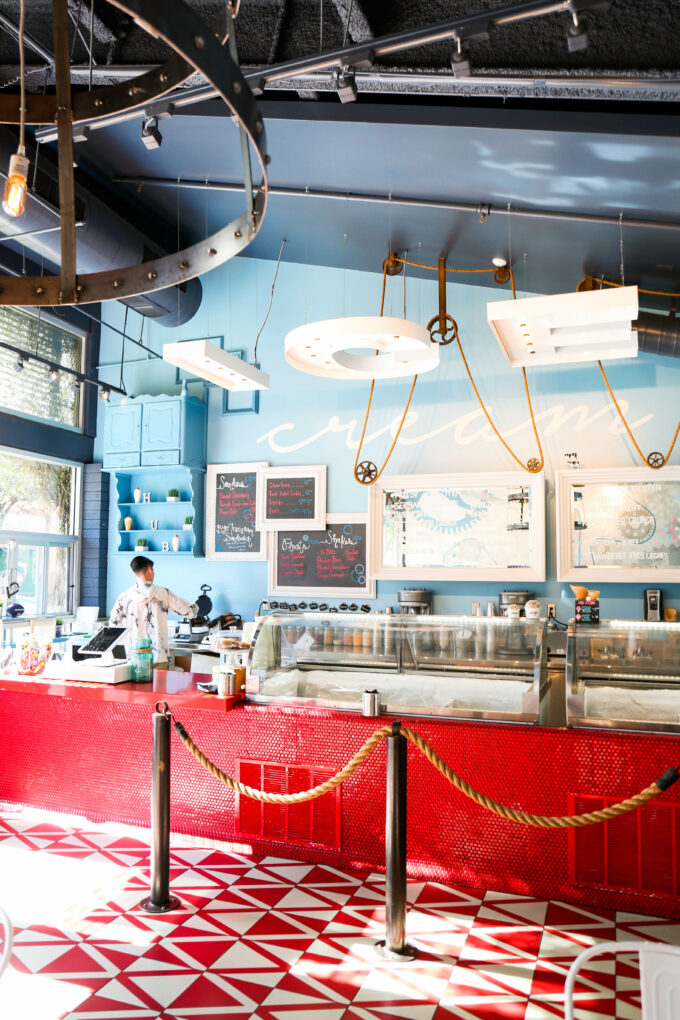 One of my fave spots in all of Tucson, we come to HUB regularly when needing a sweet tooth fix. Their Mexican Wedding Cookie ice cream flavor is probably the most delicious thing I've ever tasted.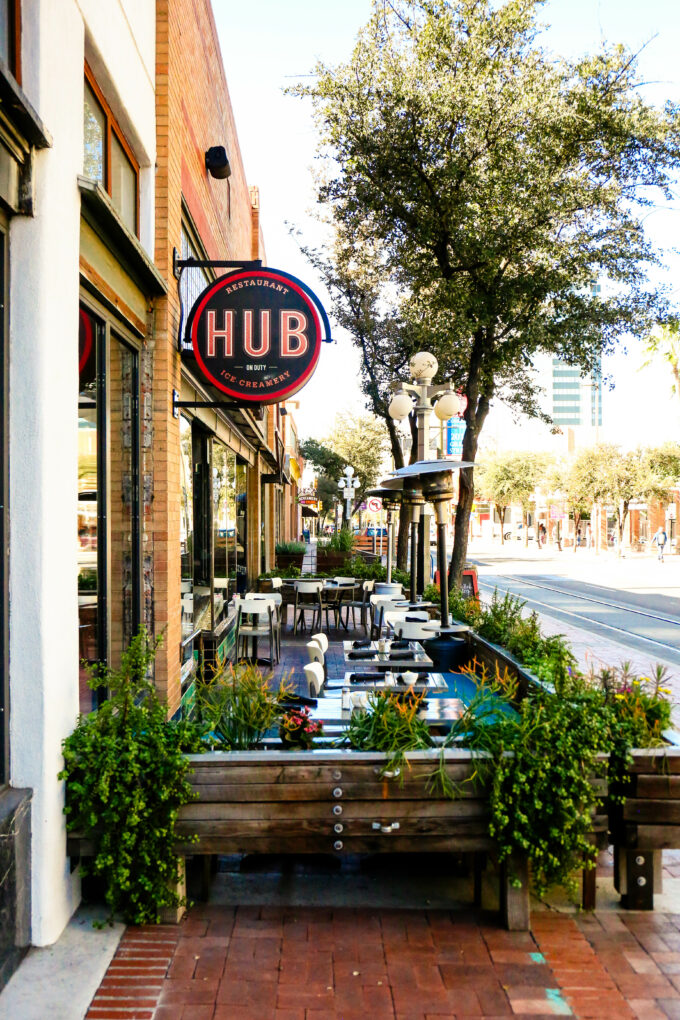 And you can hop across the street to their main restaurant if you're craving something savory before dessert! But watch out, the line can be out the door on the weekends!
HUB \\ 266 E Congress St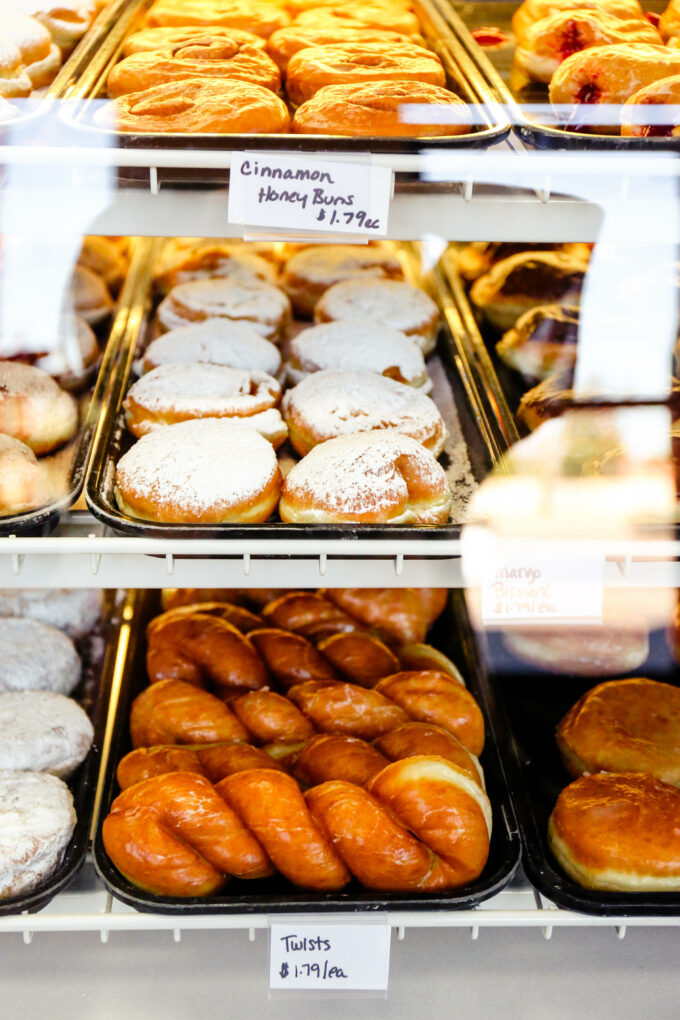 And if ice cream isn't your thing, there are donuts. OHHHHHHH there are donuts. We get ours from Le Cave's and I AM TELLING YOU THAT YOU HAVE TO STOP HERE AND GET THEIR VEGGIE GLAZED DONUTS. I'M NOT EVEN KIDDING. THIS IS SERIOUS AND THAT IS WHY IT'S IN ALL CAPS.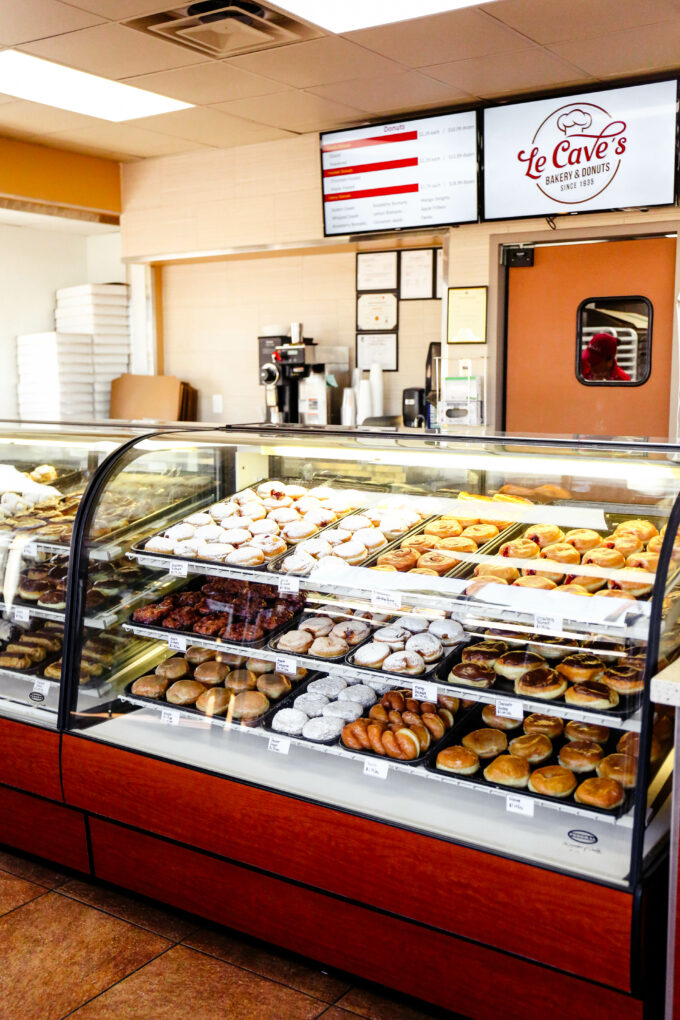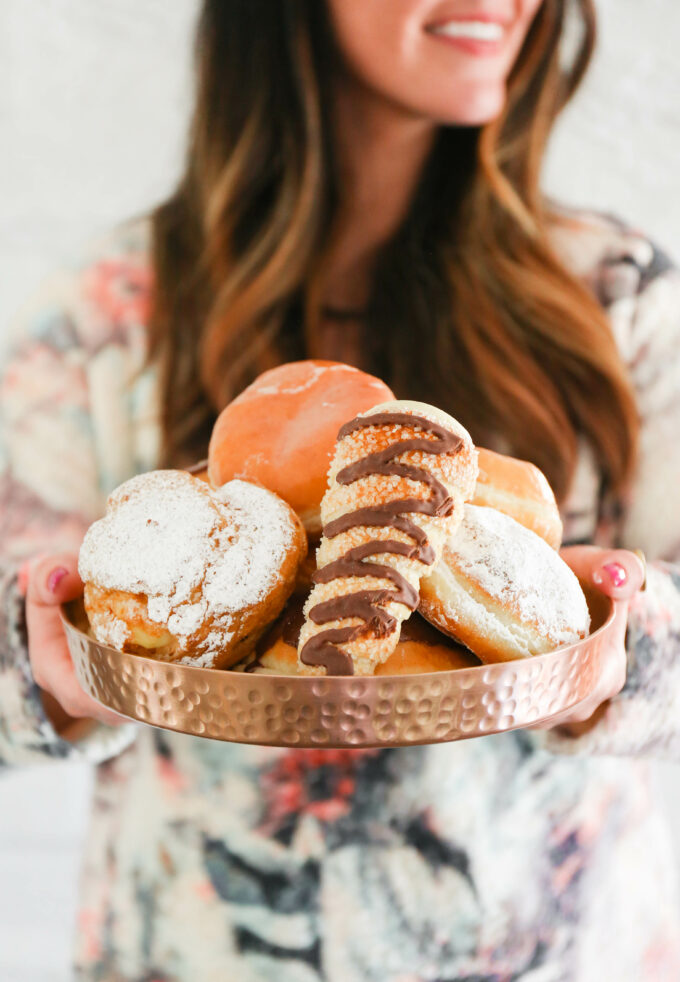 Honorable mentions: the cream cheese horn, the maple, and the powdered sugar. YUM.
Le Cave's Bakery \\ 3950 E 22nd St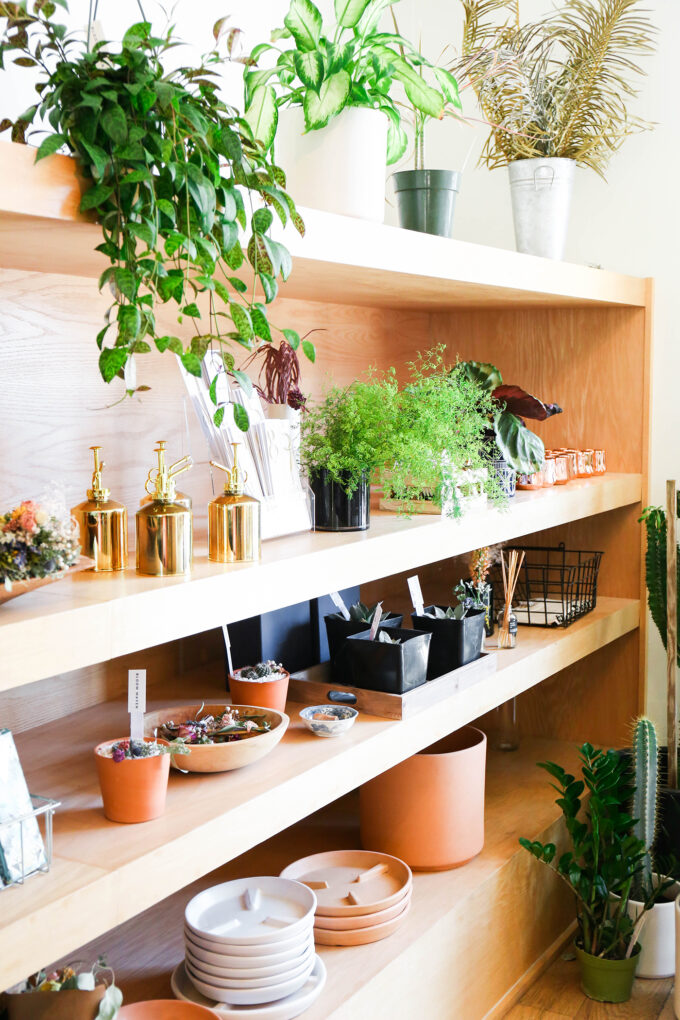 One of my most favorites worth mentioning here in my Tucson tour is Bloom Maven – a beautiful plant and floral boutique located in The Mercado (mentioned earlier). Aside from their beautiful window eye candy, the arrangements Akiko and her team create are stunning. I could hang out in here all day and never tire of the view! You can send beautiful arrangements via their online shop, and be sure to attend one of their workshops if you're in town!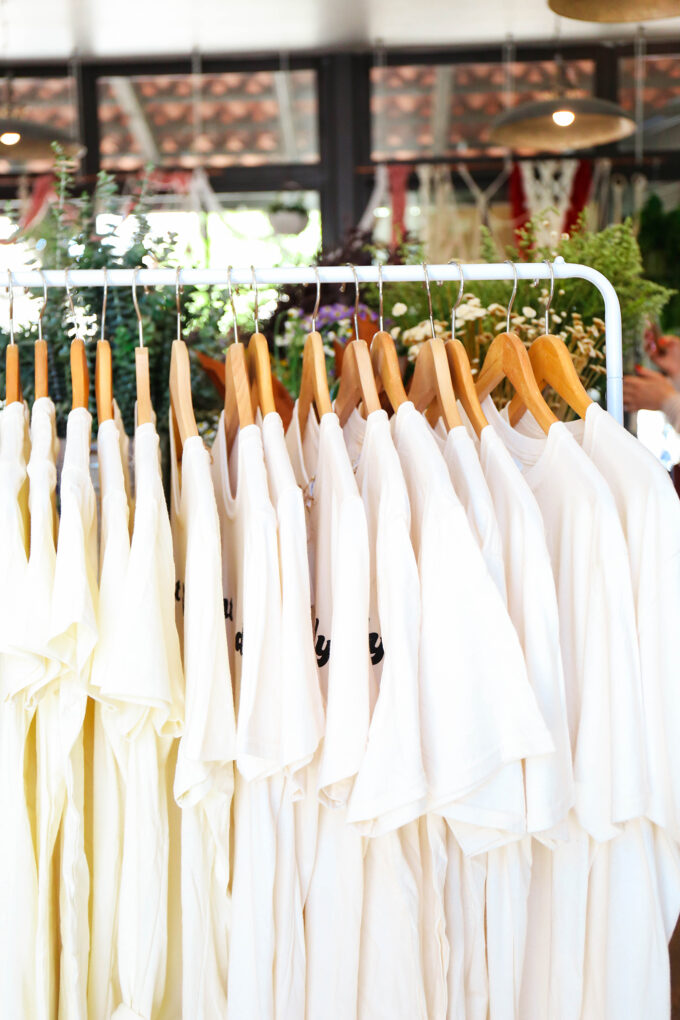 Being in the desert, we don't have access to giant flower markets like those you find up and down states like California. Bloom Maven's custom arrangements are fresh and modern ranging from mini succulents to full-blown bouquets, and their picks are always on trend and beautiful.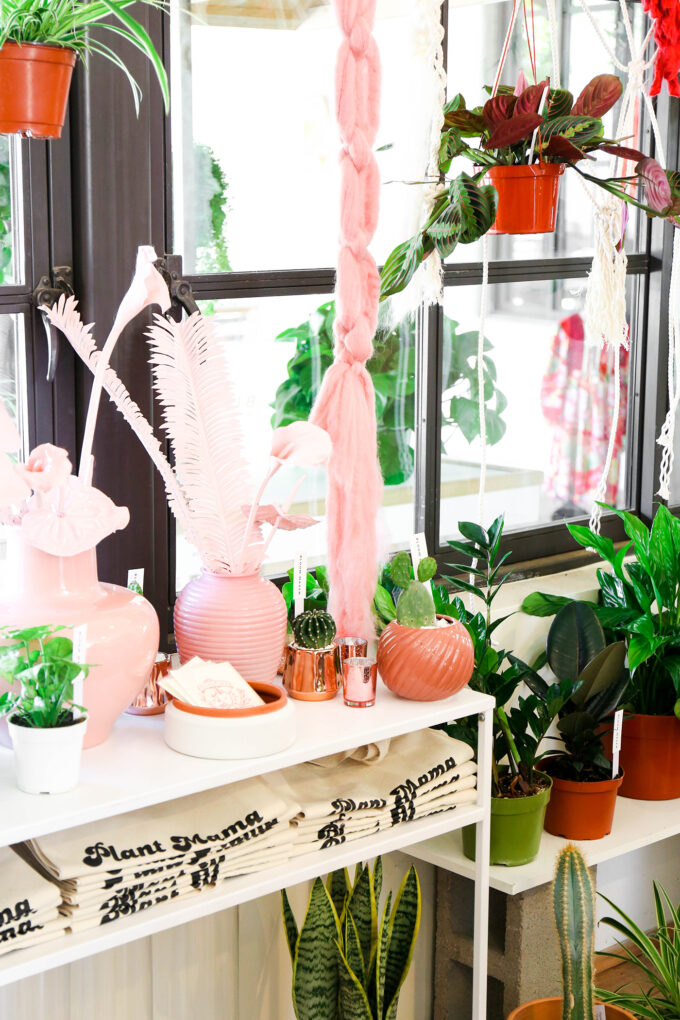 Bloom Maven \\ 100 S. Avenida Del Convento STE 116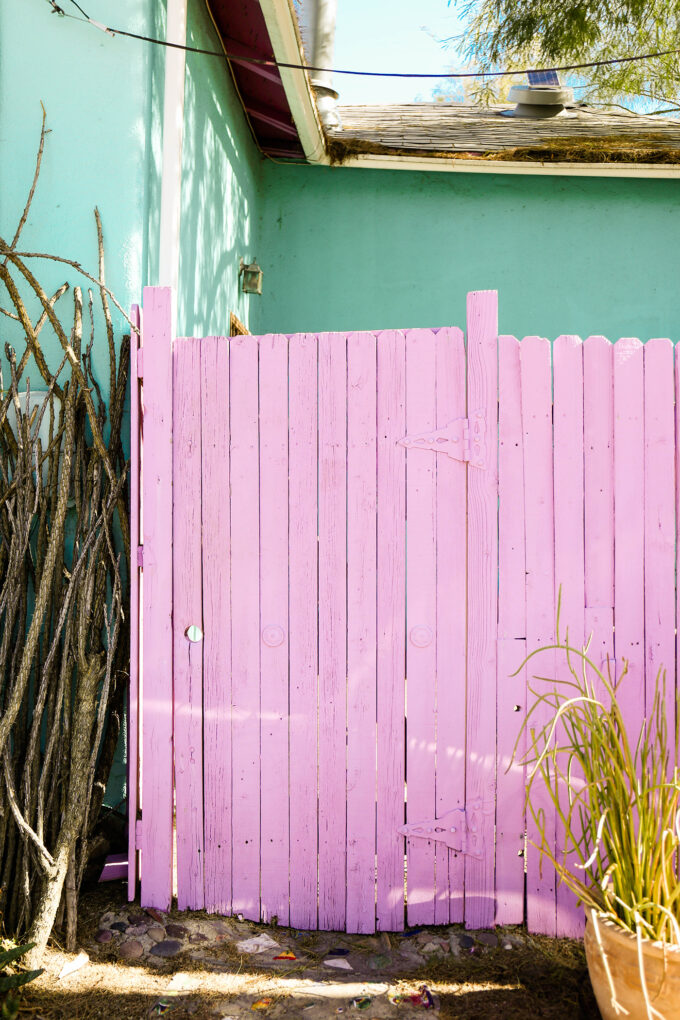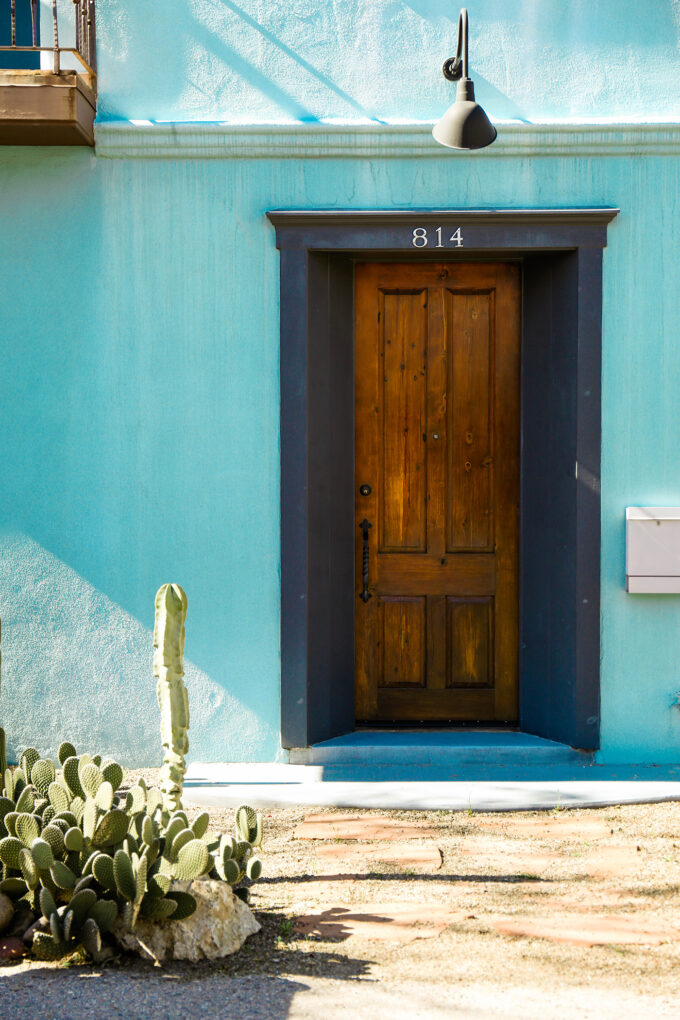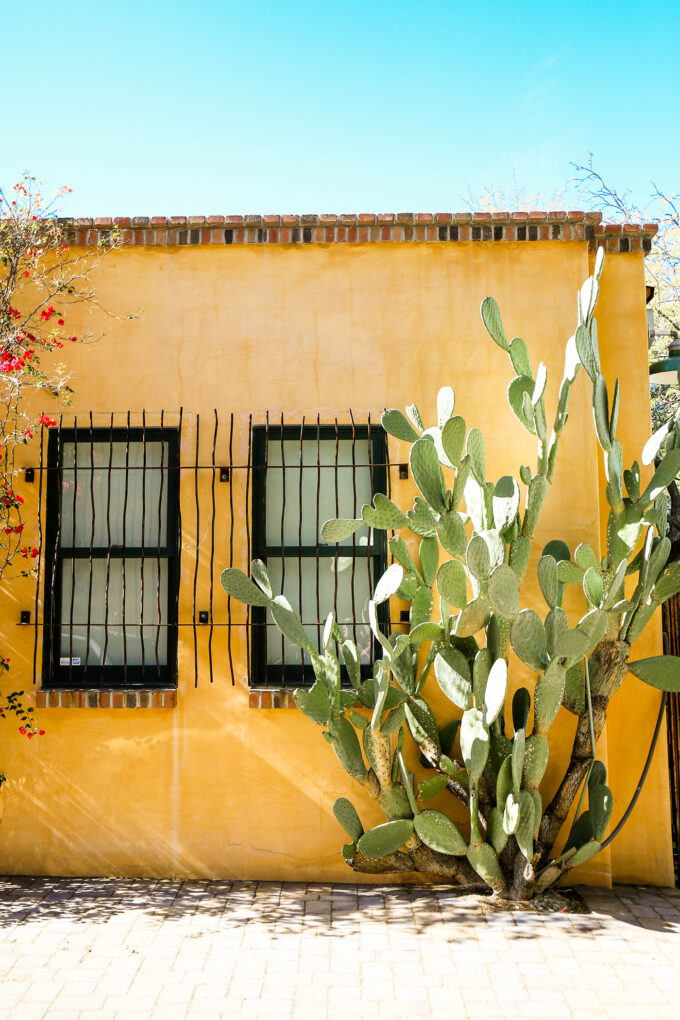 I wanted to share a few photos of the Barrio Viejo in Tucson as it's one of the city's oldest neighborhoods. It's filled with a colorful selection of 19th century homes built from adobe. Some of the homes have been converted into offices, bars, and small restaurants, but you can still walk around and feel that old-world charm. It's kind of a hot spot for visitors and photographers. It's just next to the downtown area, but feels isolated and quiet. Super nice for anyone wanting to be close to the busy nightlife, but also have the flexibility to escape whenever they like! (Also, Diane Keaton bought a home there last year and that's basically my claim to fame. ? )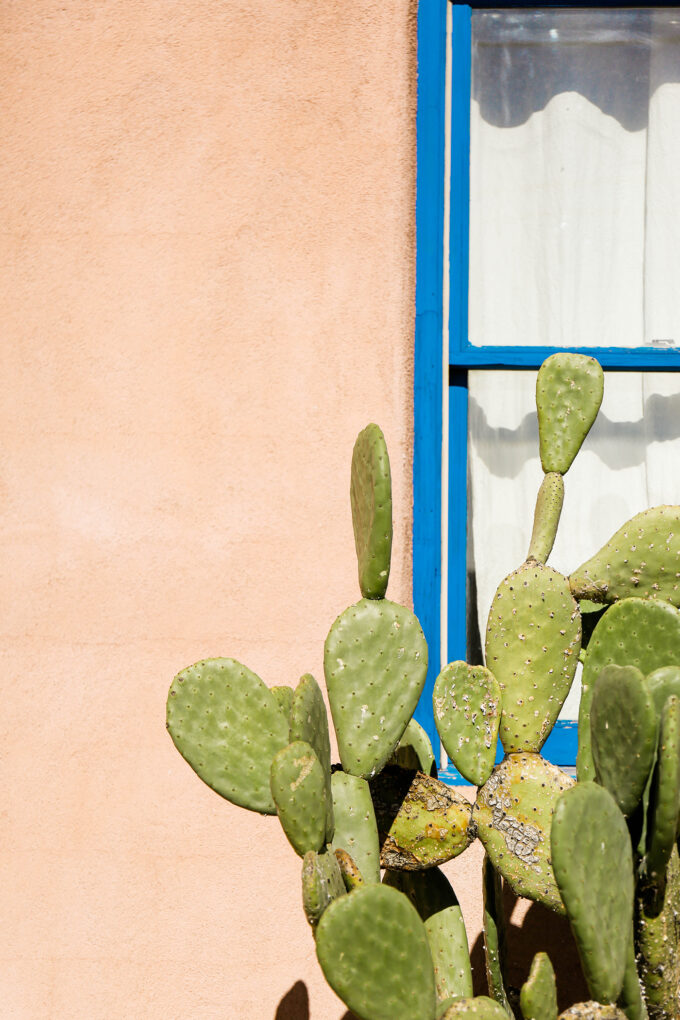 This is just the tip of the iceberg when it comes to the Tucson I want to show you! There is so much more and I'm thinking I'll have to keep updating the Tucson tour so you can see the desert in all its glory! This is just part one, y'all.
And here's a shameless self-plug: pick up this month's copy of Good Housekeeping and you'll see me and the girls right there next to Nicole Kidman! In Vita's words, "I'm famous, too!"