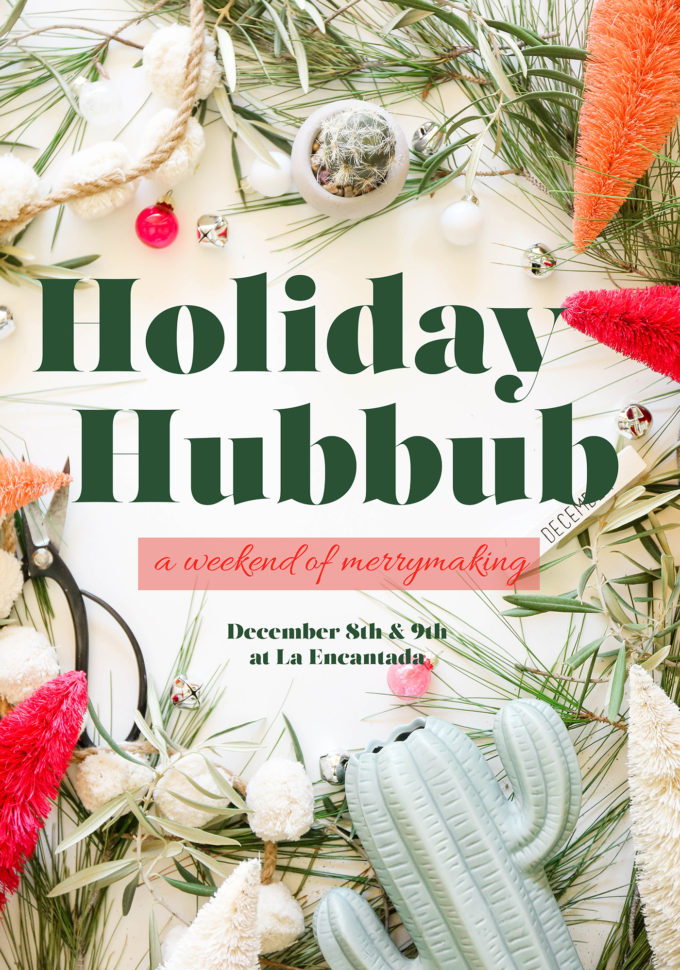 Guys! Somehow we are almost 1/3 of the way through December. If I'm being honest, I sometimes wish there were 60 days in the last month of the year. Because there is just not enough time to do everything I want to do! And share everything I want to share! We've got our hands full this weekend with our first annual Holiday Hubbub! We've partnered up with Creative Tribe to put on a weekend filled with merrymaking. Lots of crafts. Lots of treats. A gaggle of raffle prizes – including a brand spankin' new Cricut Maker courtesy of the folks over at Cricut!
We'll be sharing inspiration for wrapping presents, and you'll be able to print and take home your own gift wrap! There will also be some DIY ornament stations where you'll be able to decorate and/or fill glass ornaments to deck your tree (or presents for your fave peeps!) with! We'll even have a calligrapher there to help you dress up place cards or possibly write names of your loved ones on ornaments! The possibilities are endless!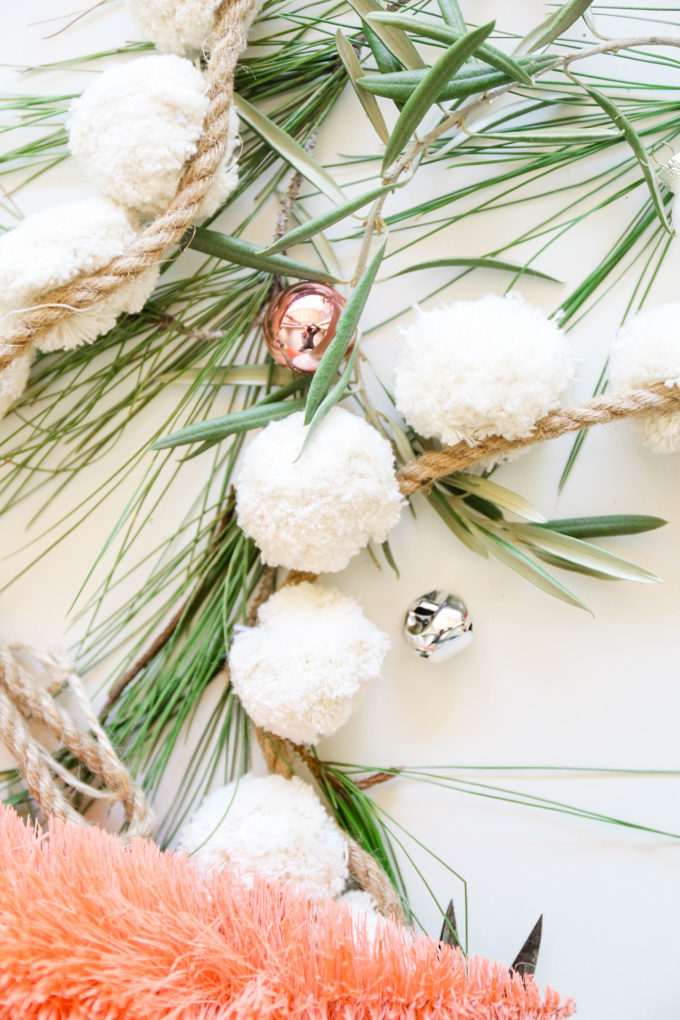 Get December Inspo At The Holiday Hubbub
Throughout the day, I'll be teaching a few demos for making garlands from fresh greenery and sharing inspiration for using the leftovers to dress up your presents this season!
If you're in Tucson, swing by the old J.Crew space at La Encantada on Saturday December 8th from 11am-8pm for all the holiday making goodness! On Sunday, December 9th, we've got a few intimate workshops for making Modern Winter Wreaths with Kalyn of Palm and Pine Design Co. And later in the day will be a Holiday Linocut Print Making workshop taught by Alexis Peregoy! Those workshops require tickets. Were you one of the lucky ones to snag one?!?
I loved putting on our holiday events back in Denver and felt like this was the year I was going to do something similar here in Tucson! We've been in the desert for three years and it's about dang time, right?!?!? Follow along over on Instagram (@theproperblog) and see sneak peeks in stories throughout the day! There will be some super fun stylized photo booth opps, and you won't want to miss those if you can help it!
See you there!
photography \\ Lexy Ward