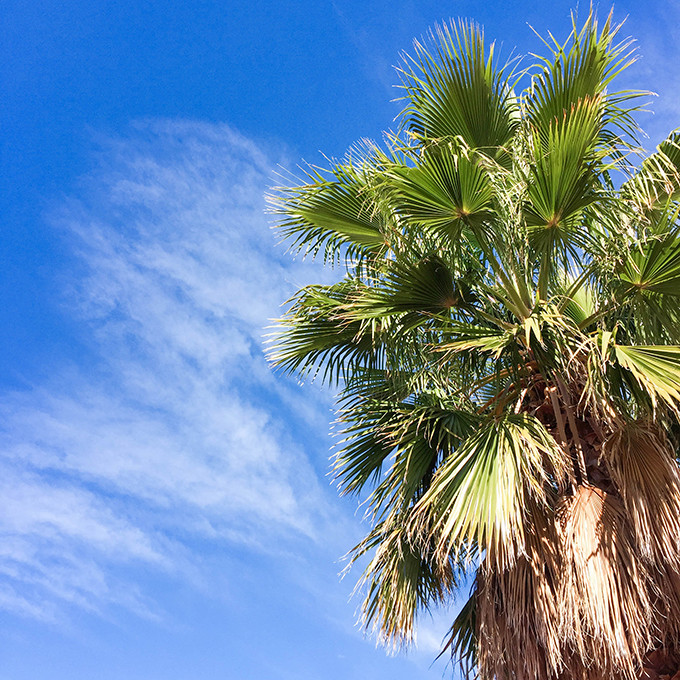 Well, folks, it's happening. We are really moving. We just returned from our weekend in Tucson and solidified the plans with all the housing, and the zoo memberships, and the breakfast location-scouting. And I think I'll be able to make this work. I mean, I found some cronuts. And Diabetes be damned, we'll be enjoying those regularly. I have to say that I was pleasantly surprised! I thought I was headed for the desolate desert! And while it was warm and sandy and cactus-a-plenty, it was also green and mountainy! I'll take it! buy zovirax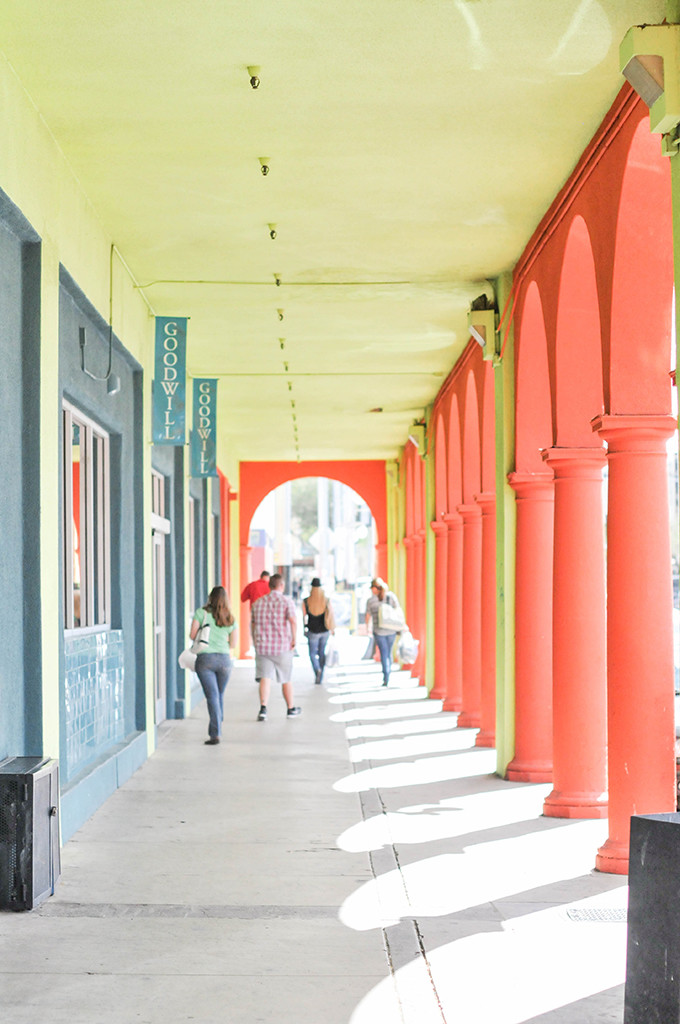 The streets are pretty colorful. Even the Goodwill stores sport a bit of an orange-y flair.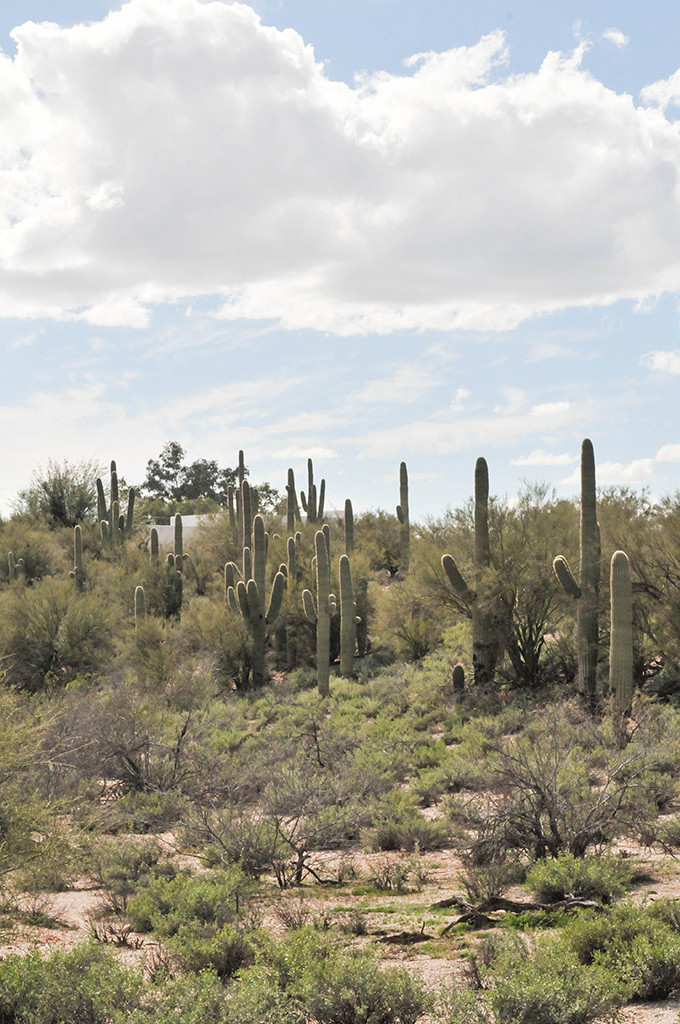 We pulled our car out of the airport and these guys were everywhere! They just pop up in the sidewalks and what not. And they're all different shapes and sizes. And HUGE. Very, very, huge.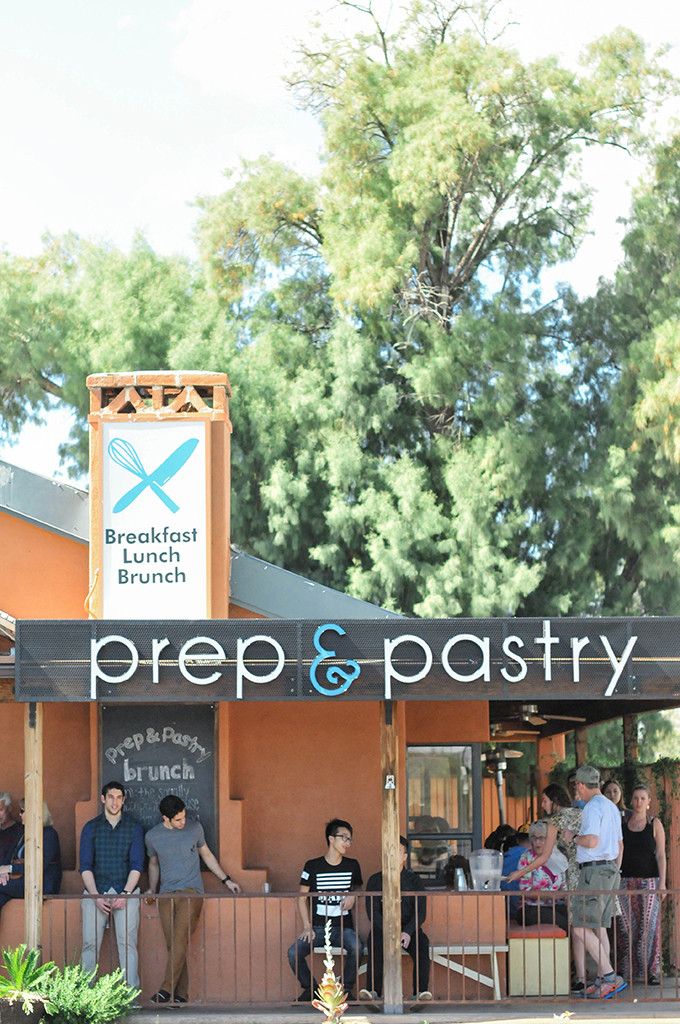 I'm not about to let an opportunity for breakfast-scouting pass me by when I visit a new town. I followed the recommendations from reader-friends (thank you for the emails, guys!) and about keeled over after checking out Prep & Pastry. It's an adobe-like outside, but the inside! Oh, the inside. It's just fantastic. And the food? Well, I never!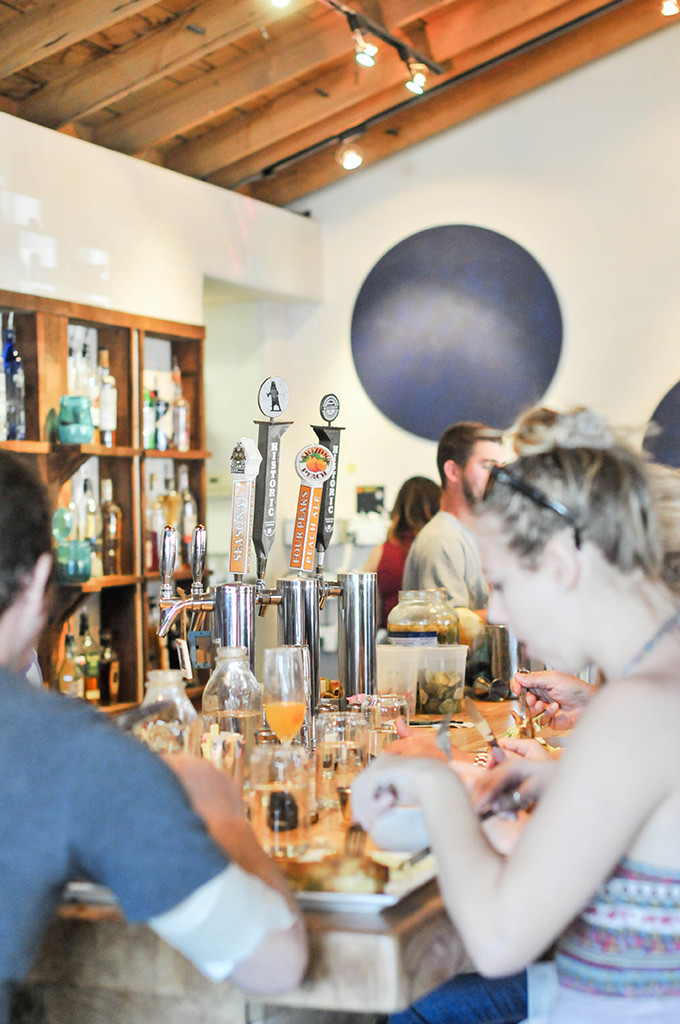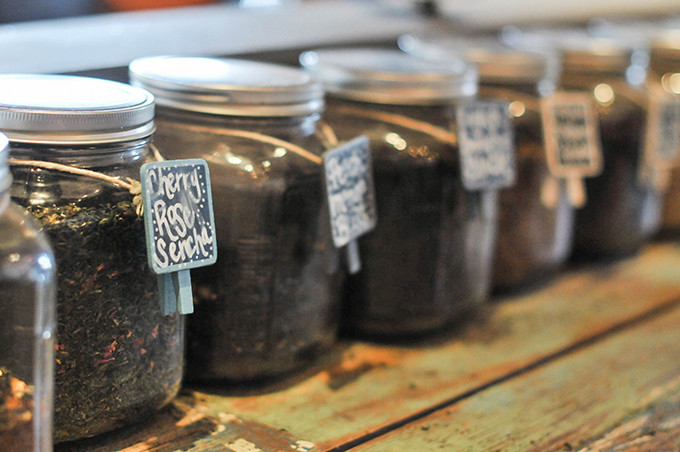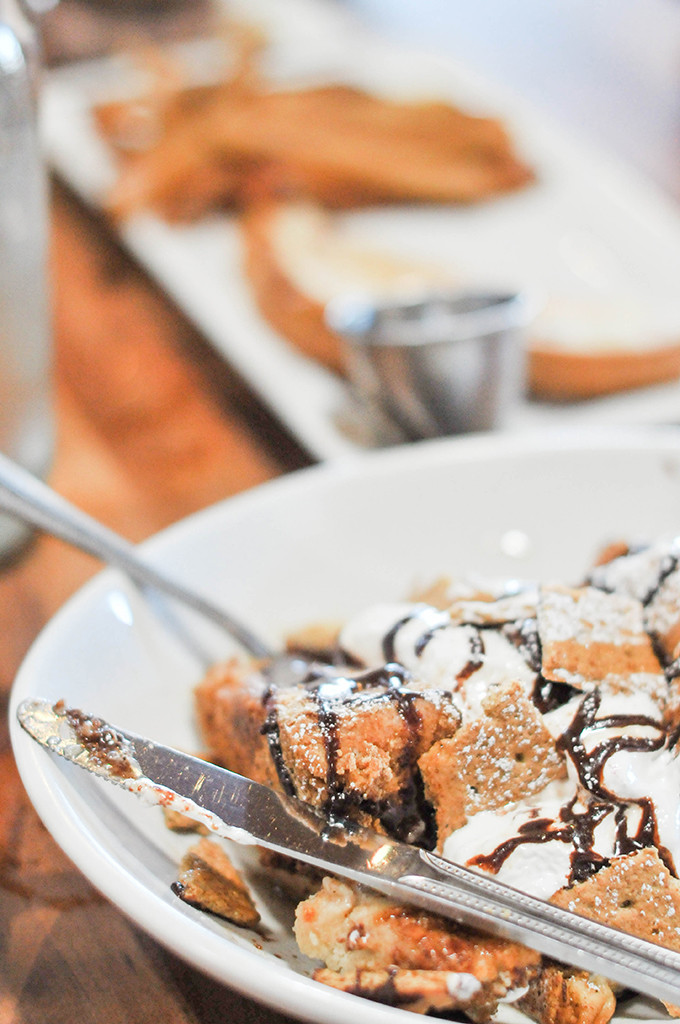 Online prices for Cipro (Ciprofloxacin 250/500/750/1000mg) and other drugs from Antibiotics Medications.
https://rxdrugcanadian.com
not be able to buy it offline without seeing your doctor. Cipro without prescription is available only online through reputable online drug stores. This is the same …
If I see Nutella-anything on the menu, I'm ordering it. I had the s'mores brioche french toast. He had the steak sandwich. She had the grilled cheese. And we were all stuffed after sampling everyone else's plates. buy clomid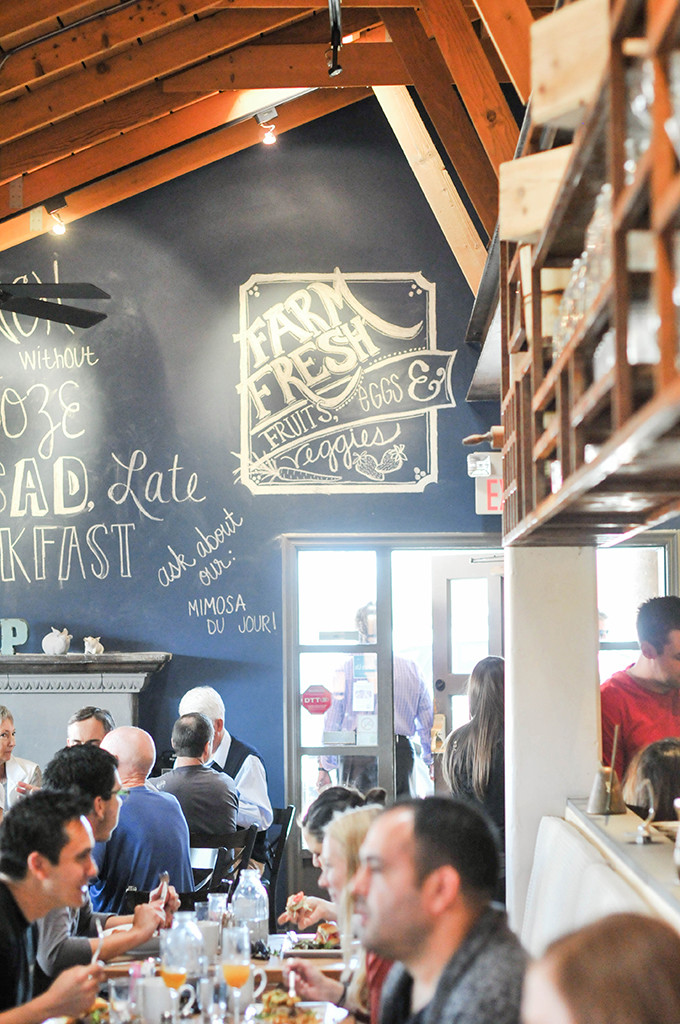 The wait for a table was long. Really long. And while that is usually a pain, it is ALWAYS a good sign. So we waited and snapped a few pics while we walked around. Spoke to a few locals who said P&P was amazing and they shared recs for other places to hit up and things to do.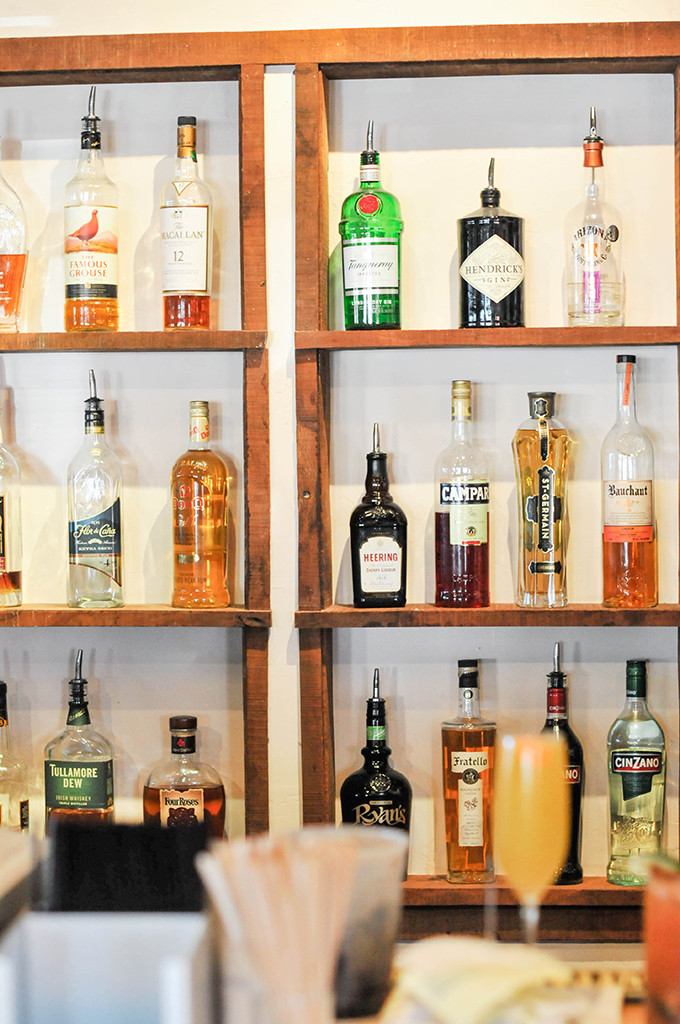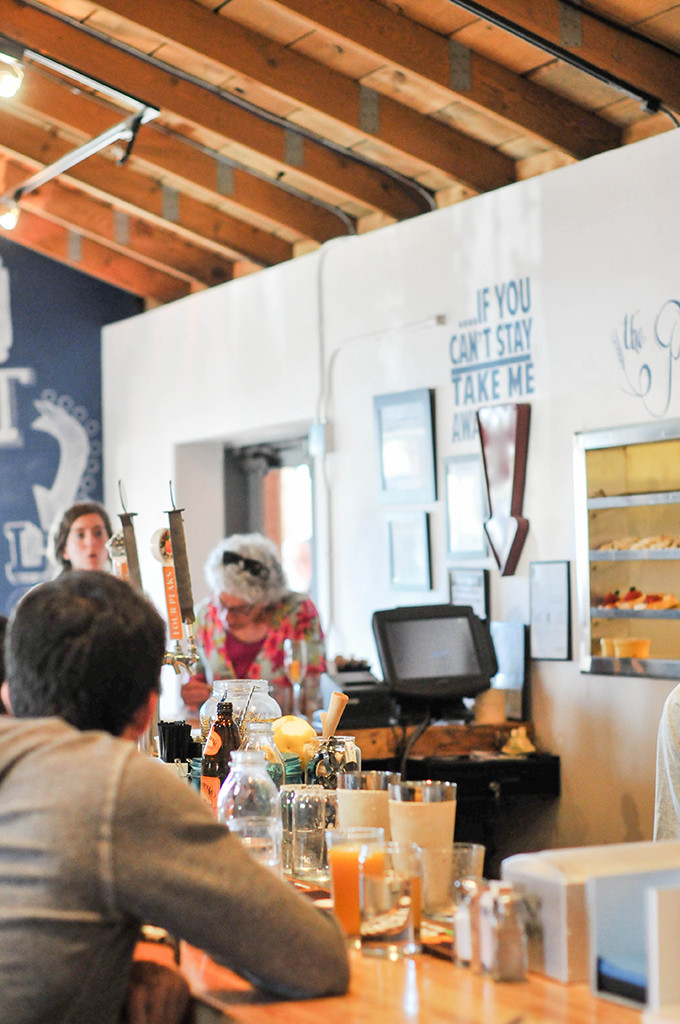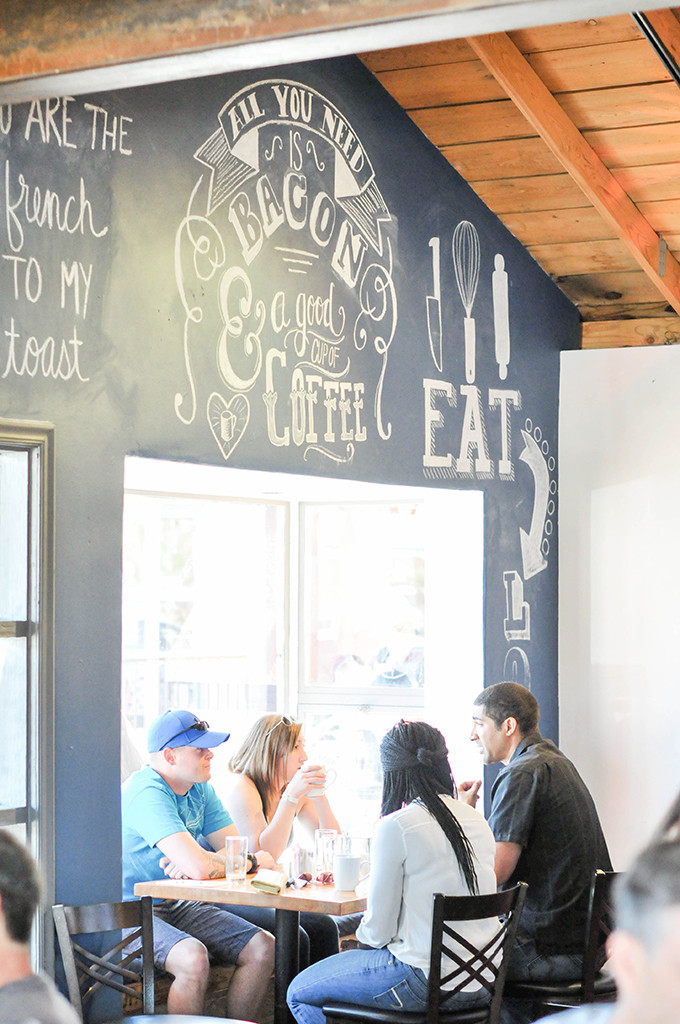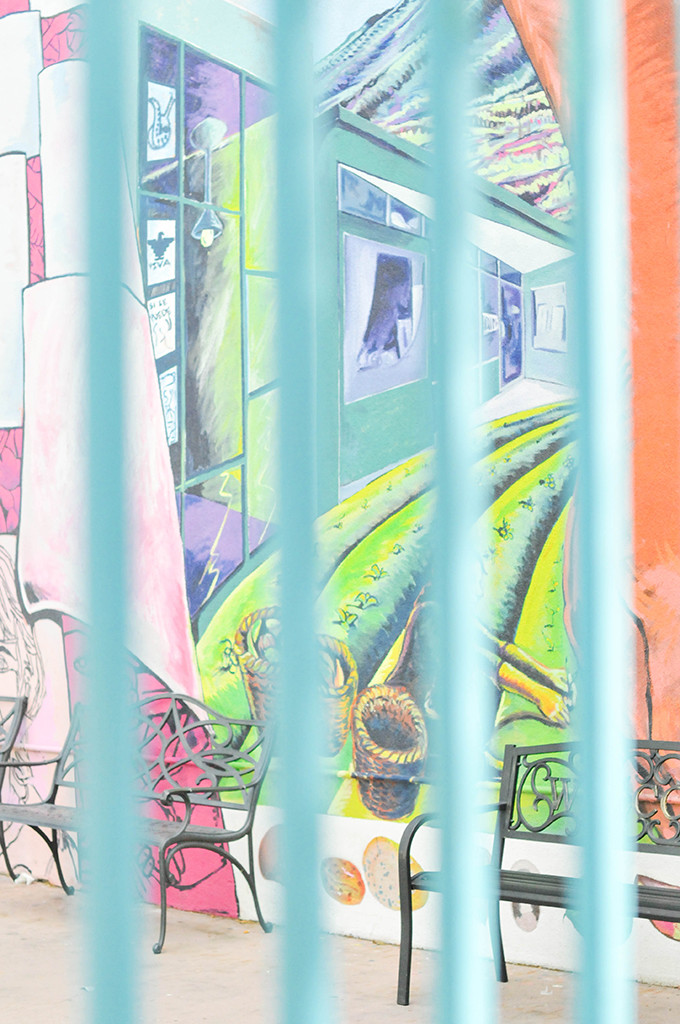 We found what looked like a pretty colorful courtyard, but had, unfortunately, found it a day too late. There was a big market the day before. The gates to the courtyard were locked so we snapped a few shots between the blue gates. Like sad little stalkers.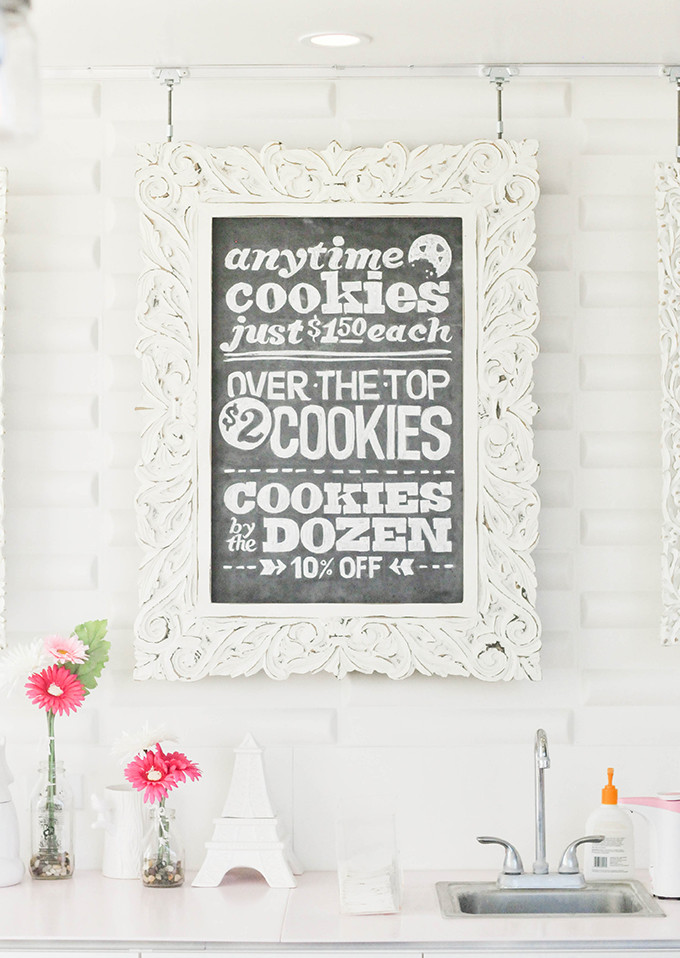 Along with searching for the next breakfast star, I also attempted to check out as many bakeries as I could in 72 hours. It was a lot. Sugar Sweet Bakery was definitely of note! Maybe it's the white walls, or the amount of frosting on the cupcakes, but either way, we'll be back! If you're in Tucson, try the Chunky Monkey!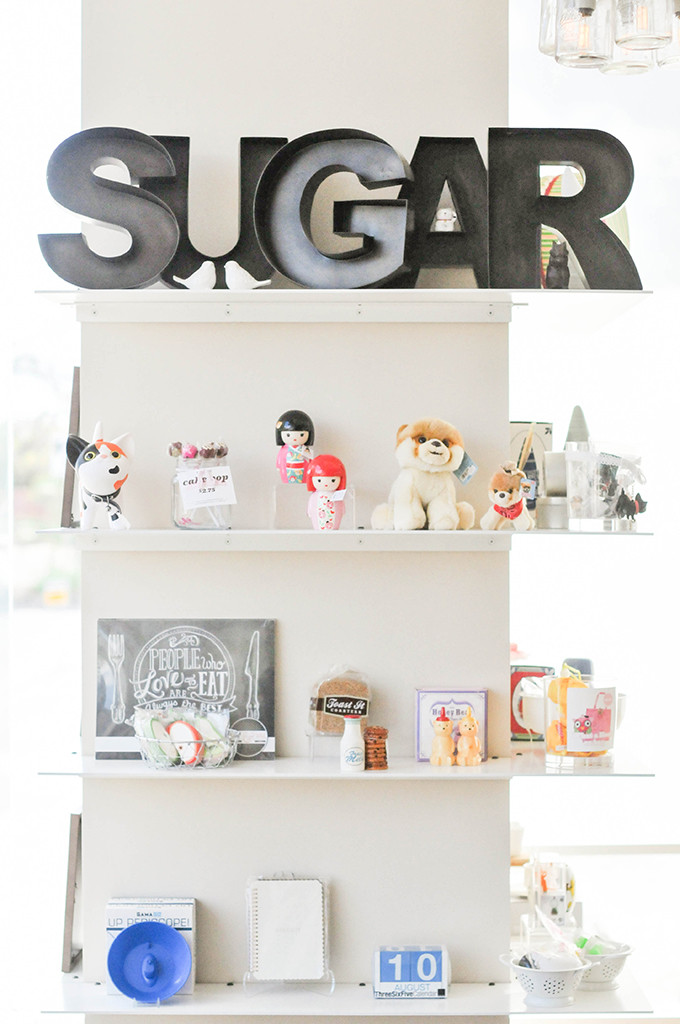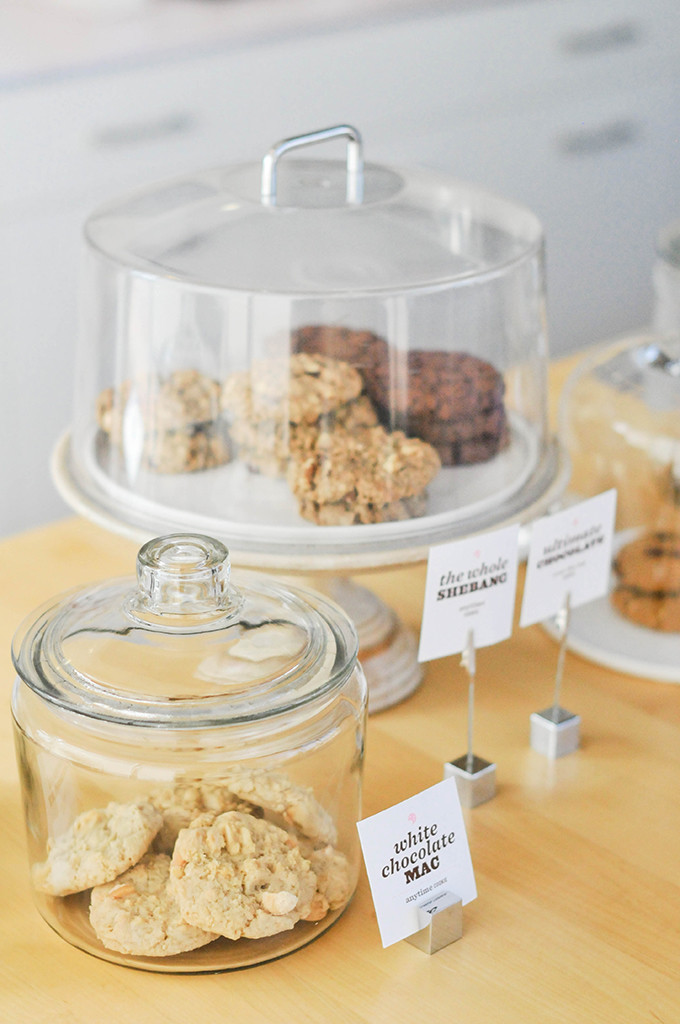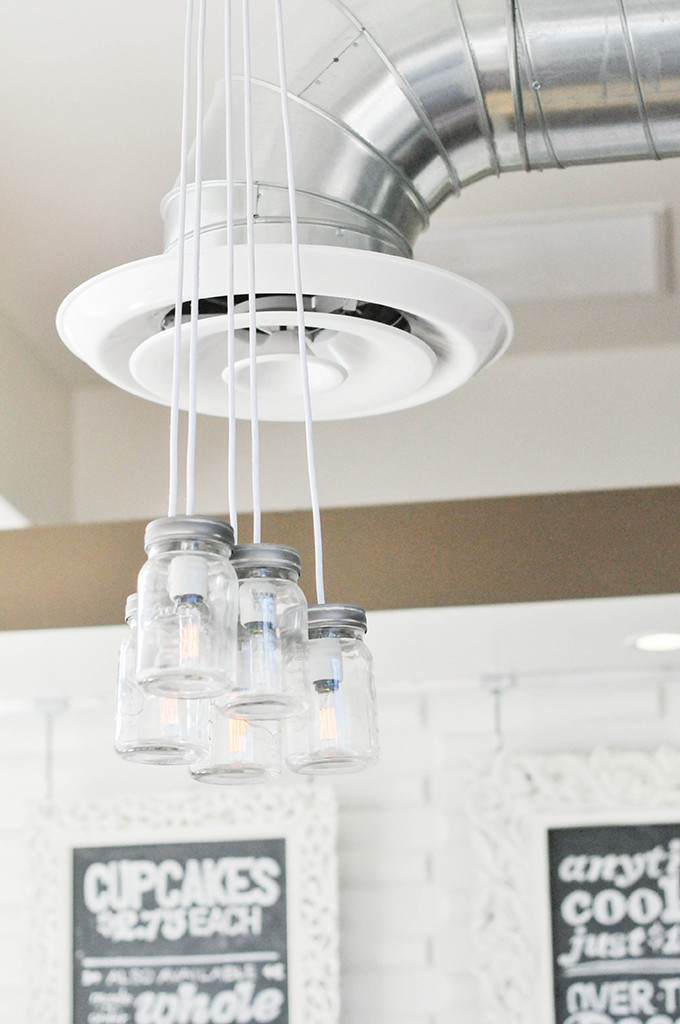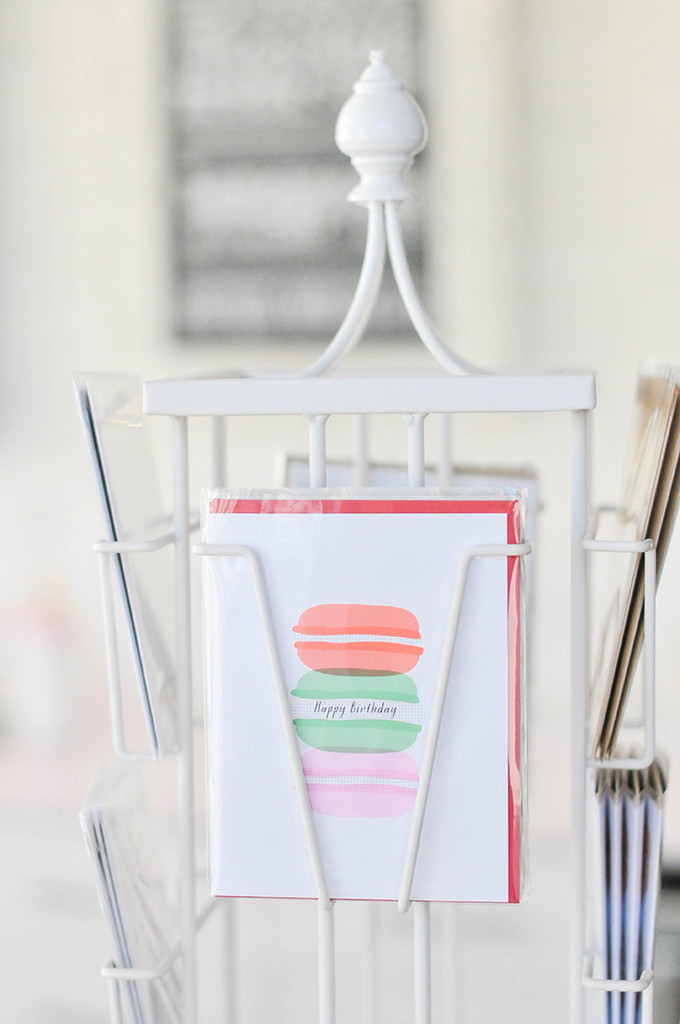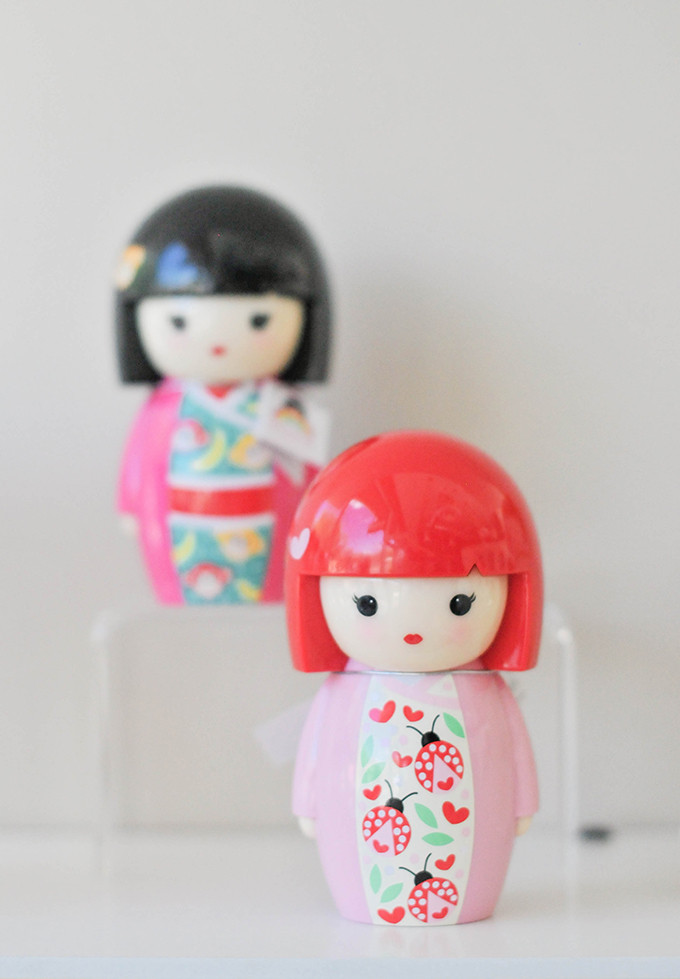 Maybe I'll start a collection? Of cute little pink dolls? That's appropriate, right?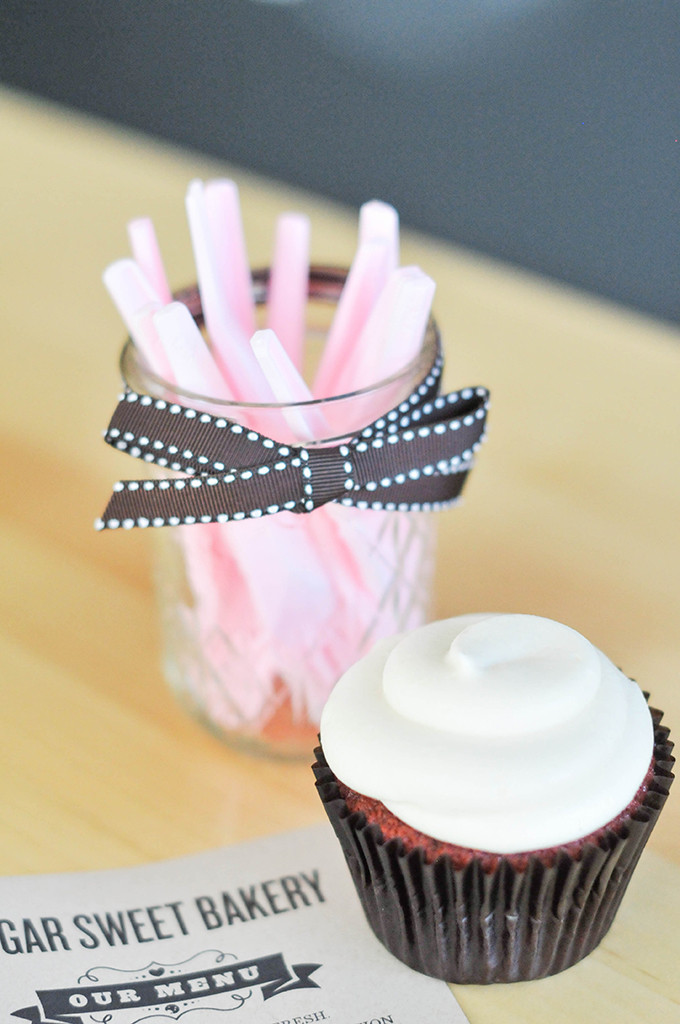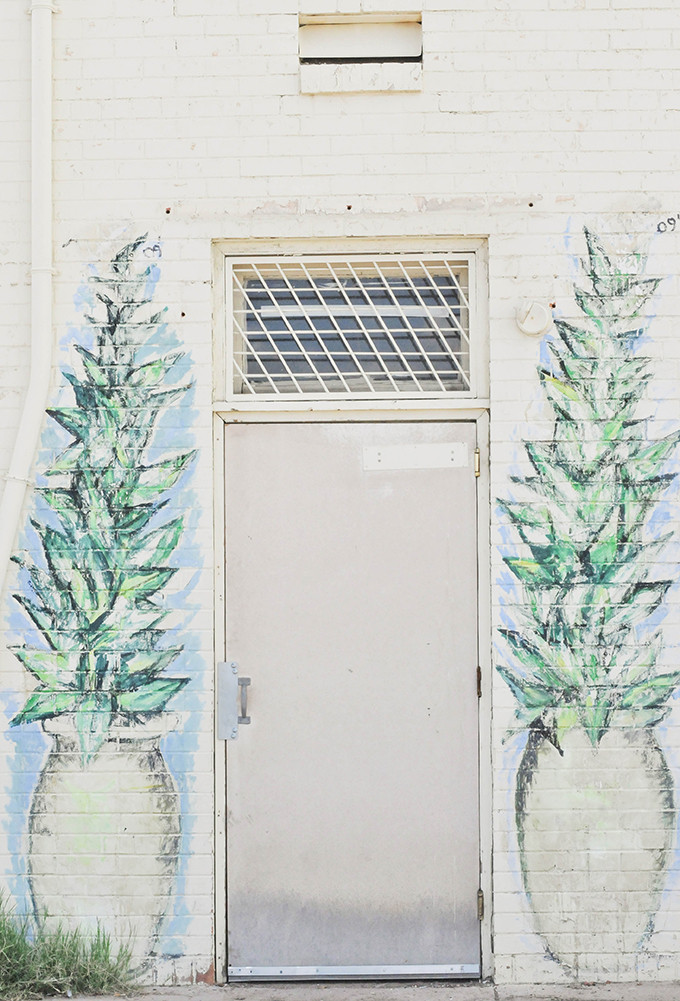 We stumbled upon some pretty great murals while in Tucson, and this was a little gem we we drove by. "Stop! I say! We have to go back so I can get a shot of the pineapples!"
After some pretty talented maneuvering on Logan Ward's part, we were on the other side of the street in the parking lot with the above brick-y gems. And guess what?! Totally not pineapples. We worked up a sweat for non-pineapples! You see them, too! I know it!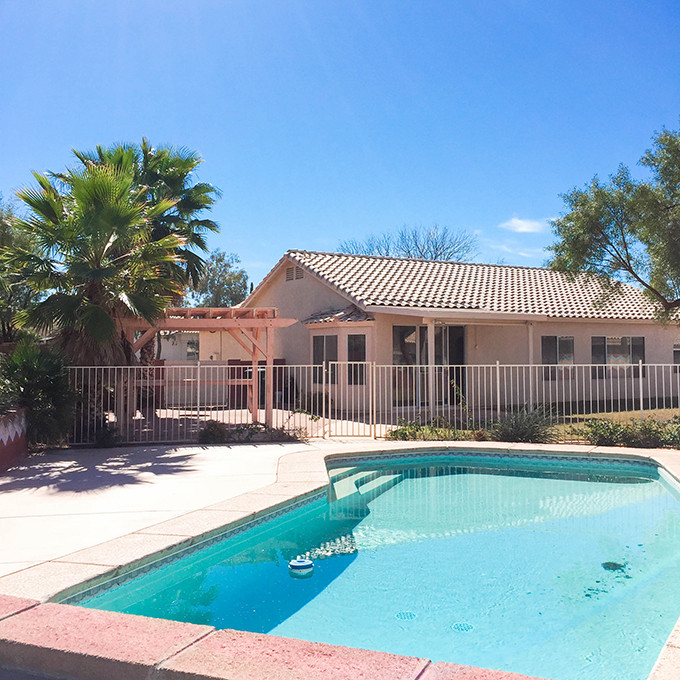 We spent most of our days house-hunting. I can't believe the cost of living. So much more affordable than Denver! And the majority of the homes have pools! This guy was my fave house. The backyard was screaming to me. And oh man, if the adult in me hadn't piped up and mentioned the fact that the home was rather small, we would have jumped on that guy. Literally. I would have jumped on the roof.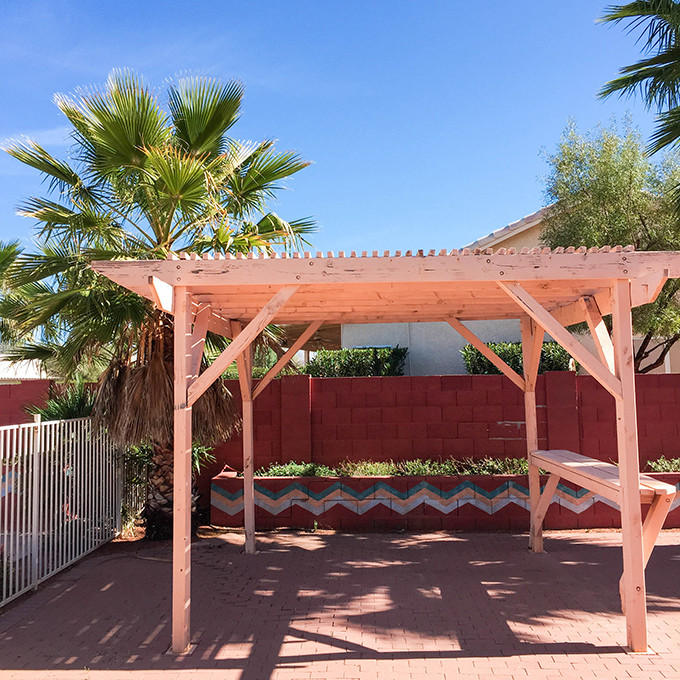 I'll always have pictures of it though! We found a home that is more than double the size of where we are living now, and I can't wait to share it with you. Soon, my friends! Soon! For now, let's all pretend we're sippin' pineapple-y beverages under that stunning pergola.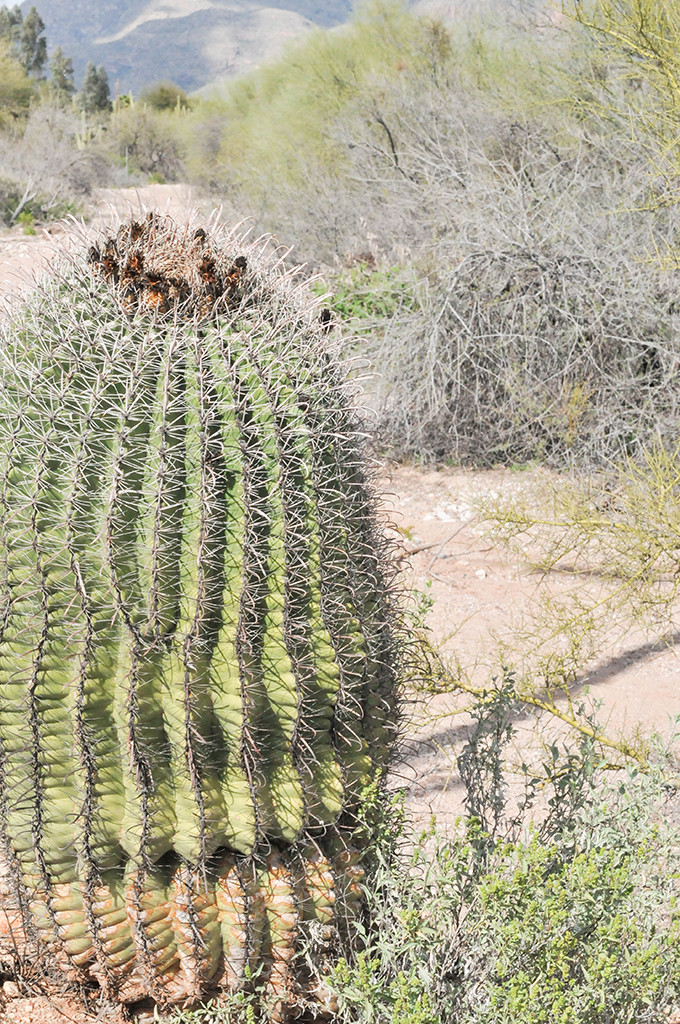 Pine trees for cactus…
We head back in three weeks for good! And I plan to hit up as many of the recommendations I was given as possible! If you haven't heard back from me, I'm workin' on it! Thank you so much for your sweet emails and comments. I was really on-the-fence about this move, and I'm slowly warming up (get it? Because the weather…) to the idea!
Keep up with our happenings in Tucson by following @theproperblog on Instagram and checking out the hashtag #embracethecactus! We'll be sharing all sorts of plans and projects for the move! And you can really stay in the know with our travels by checking out #properontheroad! We're going to visit all the cities, you guys.
photography: all photos by Proper