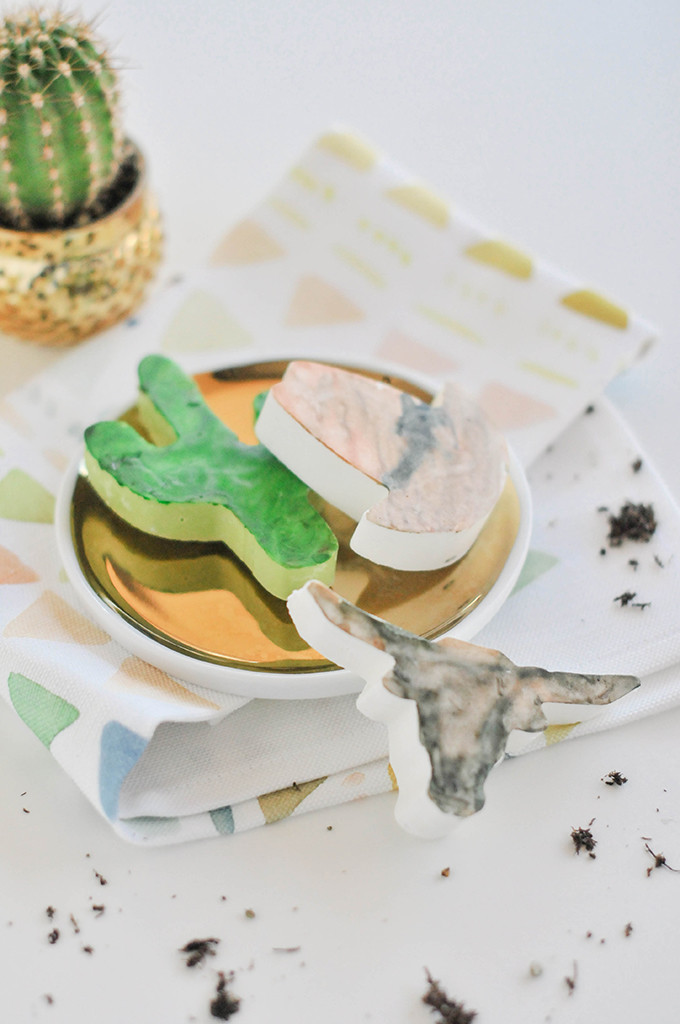 I'm really doing everything I can to welcome the desert in my life and #embracethecactus. <— Have you checked out our hashtag on Instagram?! You can see all about our move to Tucson along with lots of cactus-themed posts. And it's been fun to see others start to #embracethecactus in their lives! Because I traded the rockies for the saguaros, I just had to come up with a new series for all those desert-inspired treats we are making. So welcome to today's first #SaguaroSweets post! For this series, every treat made will be inspired by the desert in some way. Today's treat? Watercolor desert chocolates, of course! The longhorn might just be my favorite. Or the cactus? I can't be too sure. buy clomid generic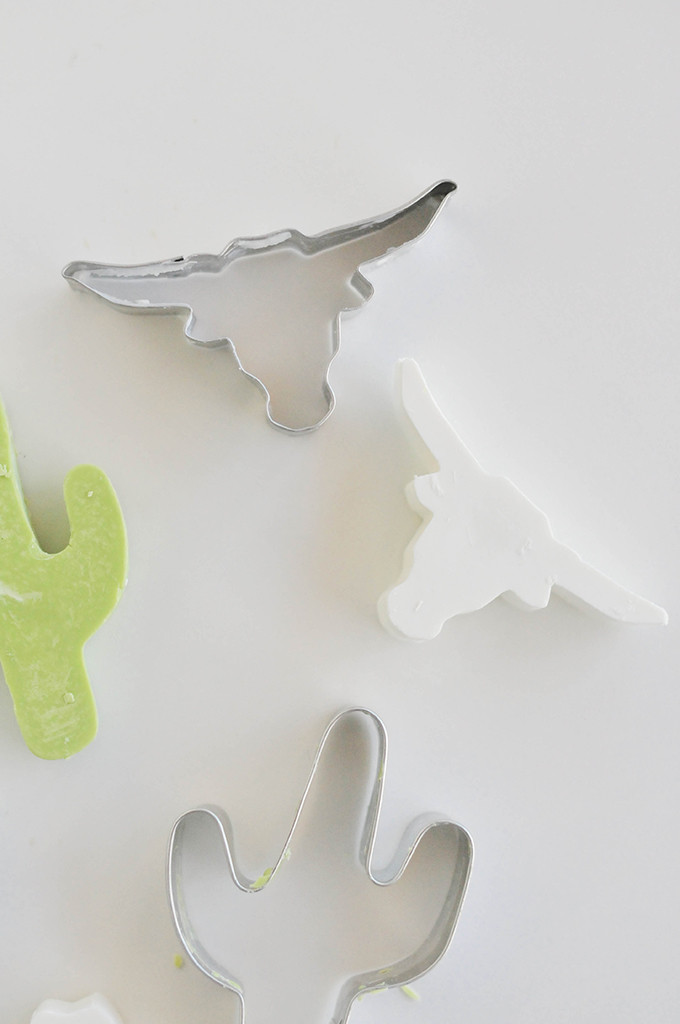 Materials needed:
white and green chocolate wafers (found at hobby stores like Michael's, Hobby Lobby, Joann's, and Walmart)
desert-themed cookie cutters (The ones in this photo were a gift, but here's a great cactus on Etsy!)
gel food coloring
vodka or rubbing alcohol
small watercolor paintbrush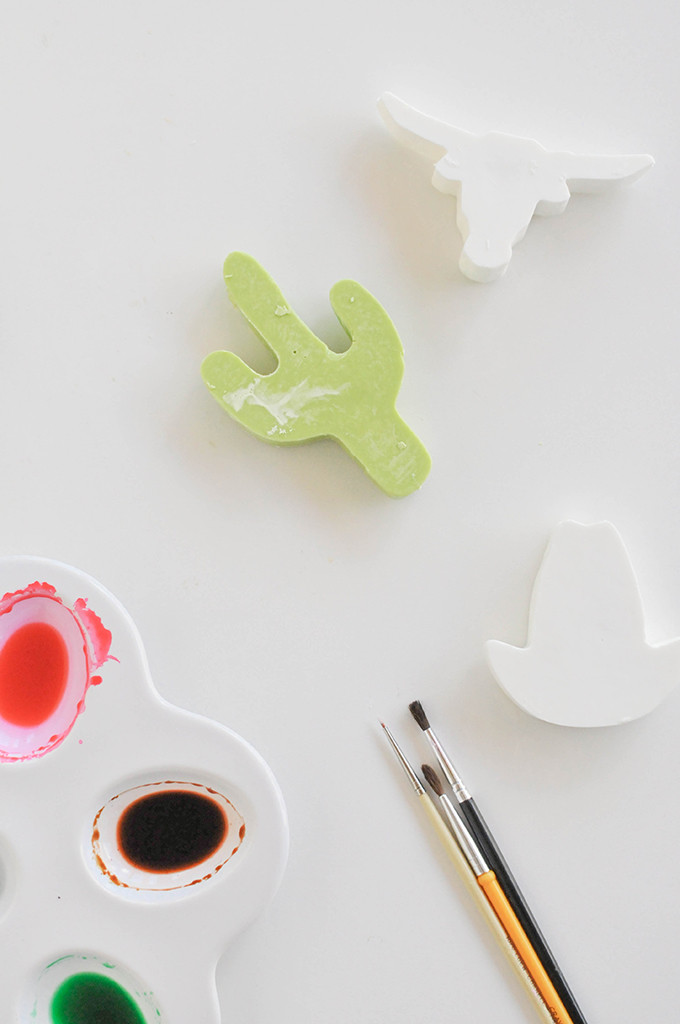 Melt the chocolate wafers in separate bowls and pour into the metal cookie cutters. It helps to place a sheet of wax paper underneath the cookie cutters. Let the chocolate set! I'm impatient and placed mine in the fridge. Do it! buy diflucan generic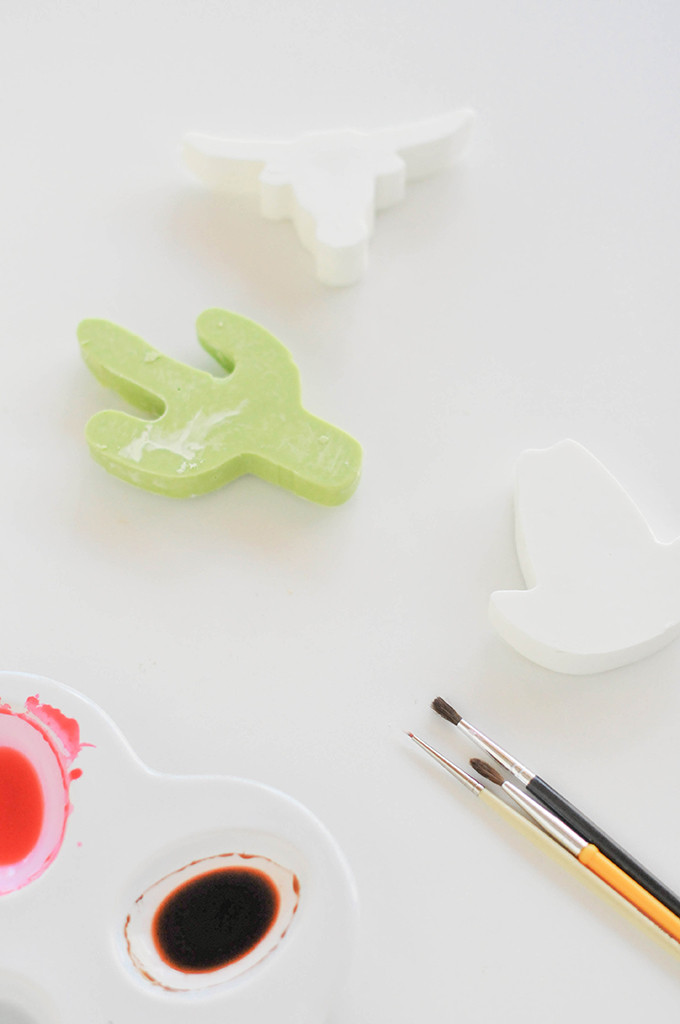 Once the chocolate has set, gently pull on the sides of each cookie cutter to release the chocolates from each mold. Mix a little food coloring with the vodka or rubbing alcohol. This is to add the color to the chocolate. The alcohol evaporates leaving the color behind! Can't taste it. Can't smell it. Everybody wins!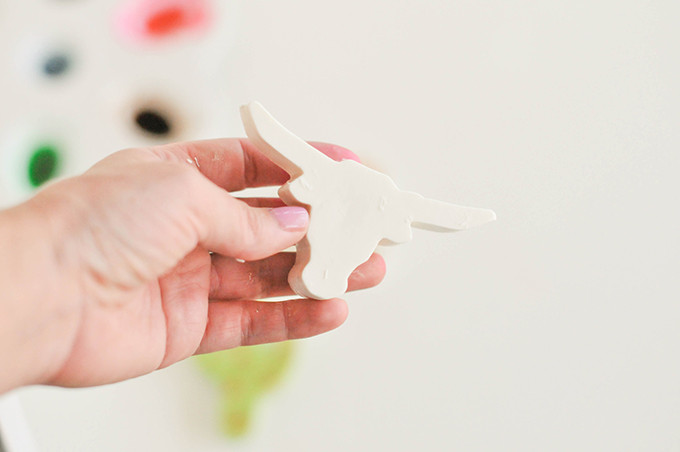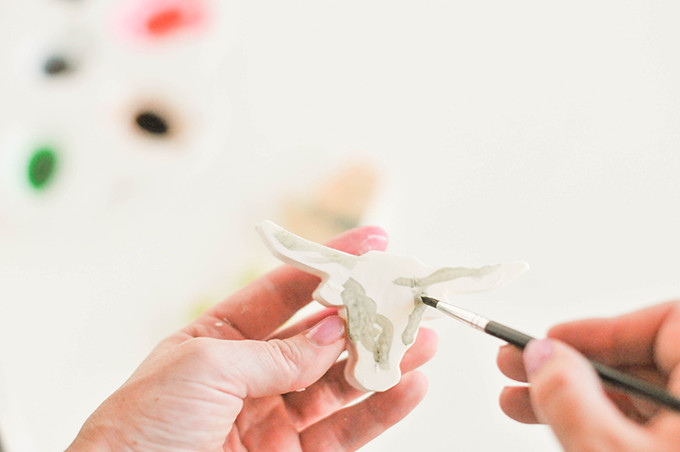 And paint to your heart's content. To me, these shapes needed to be a mix of black and brown because, ya know, the bulls and hats here are black and brown. I'm channeling my best southwest painter that I can.  buy lasix generic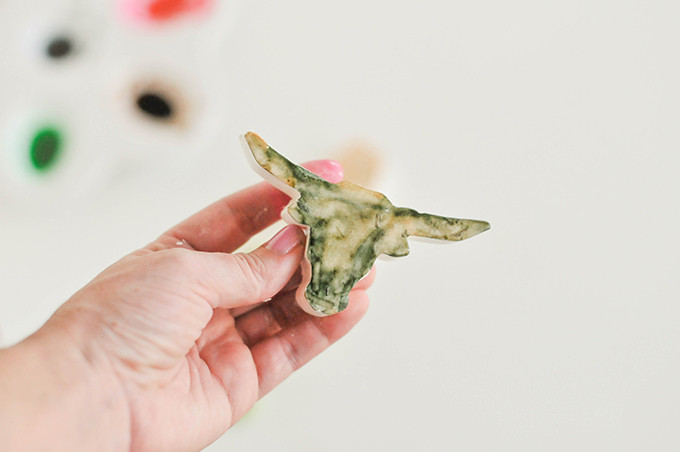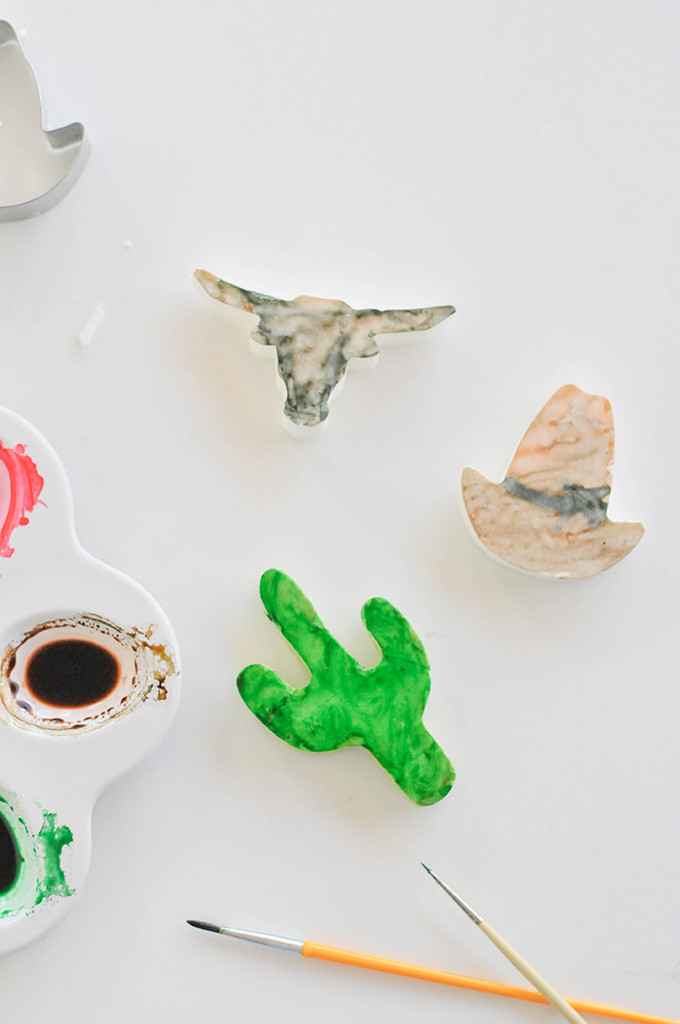 The beauty of painting these guys is that they're not perfect. I kept adding a lot of color in certain places and washing it out in others. Play around with it! The more liquid, the more watery the look.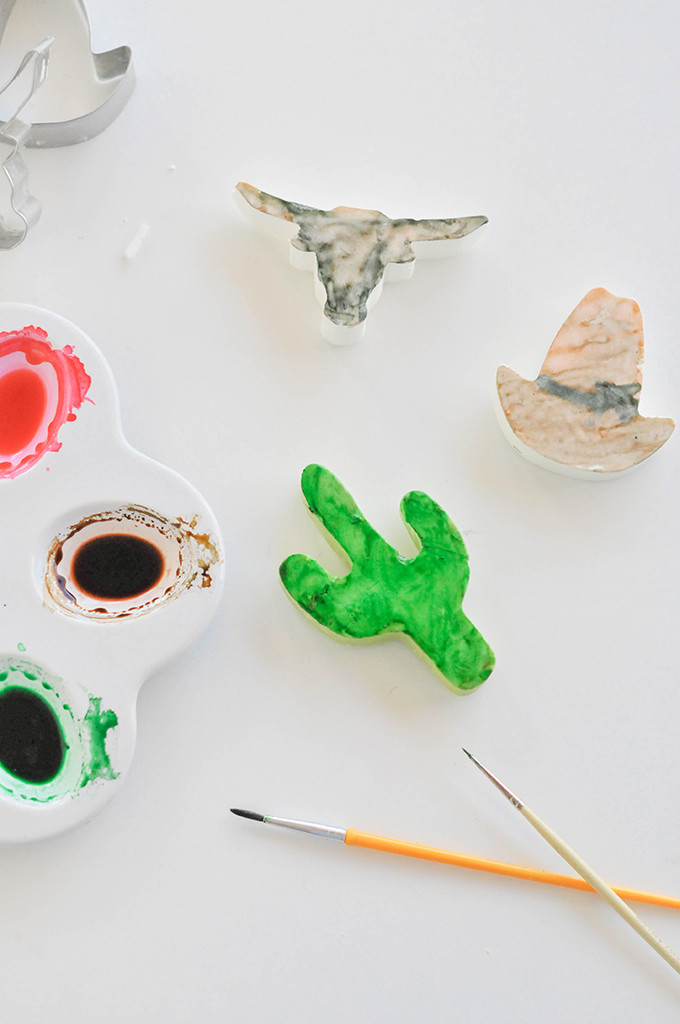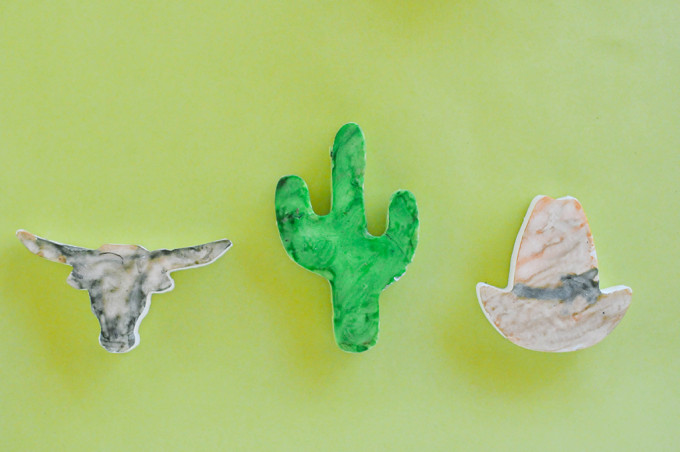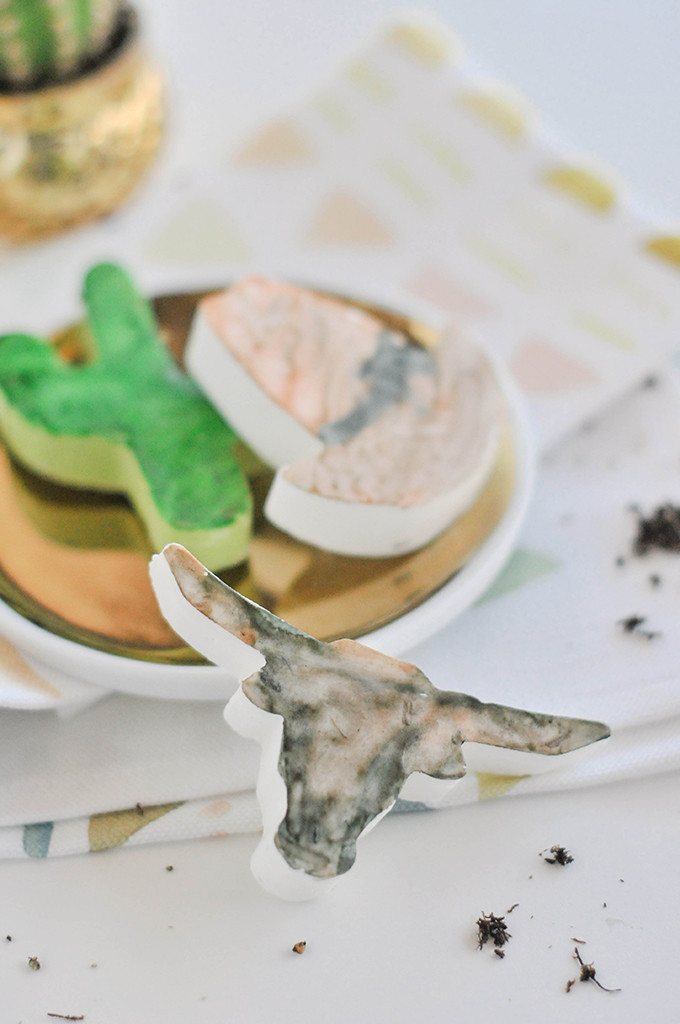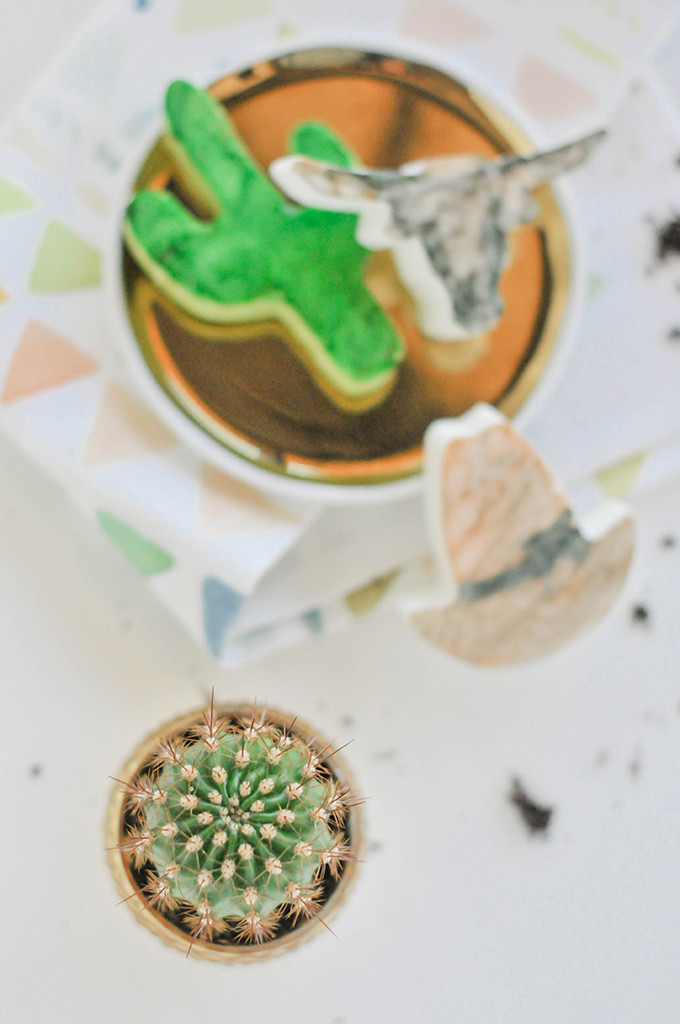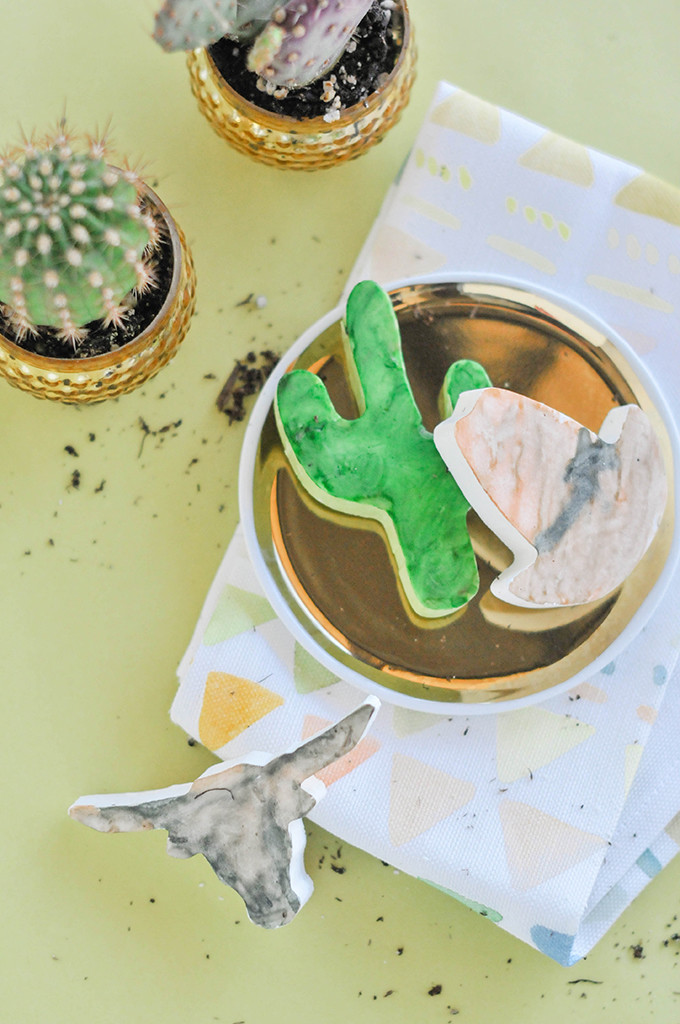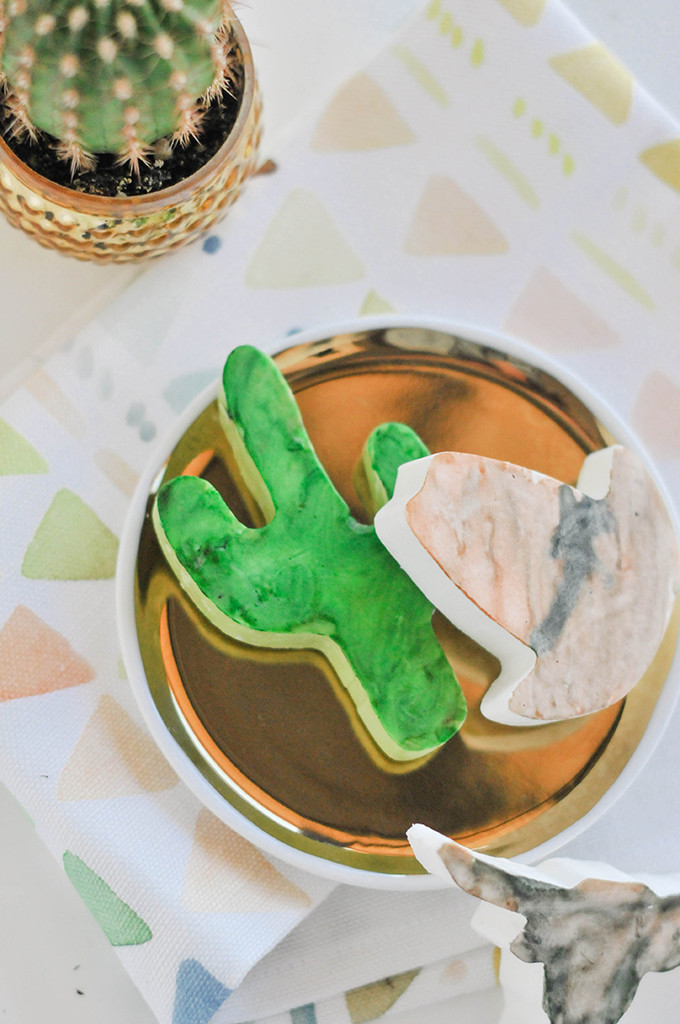 Package these guys up in little clear bags and deliver to everyone you know that's begging for a little saguaro in their life. Have you noticed how everyone is obsessed with cacti lately? It kind of makes me pretty stoked about living in the town where the "T" in Tucson is an actual cactus. We're gonna be okay here, folks. Stay tuned this week because we've got all sorts of cactus candies comin' atchya! And to make sure you don't miss out on a thing! Follow along on Instagram! 
**Heads up, guys! I'm pulling out my best "I'm an adult and have my crap together" for next month's Maker Mentors online conference? Have you heard the buzz around this cool idea for creatives of all types on the web? Until May 1st, you can get access to all the goods for $175! Just add the code "PROPERBLOGVIP" at checkout! After May 1st, registration jumps back up to $200 so hustle, friends! Hustle! And I hope to see you there! ***
styling & photography \\ Lexy Ward