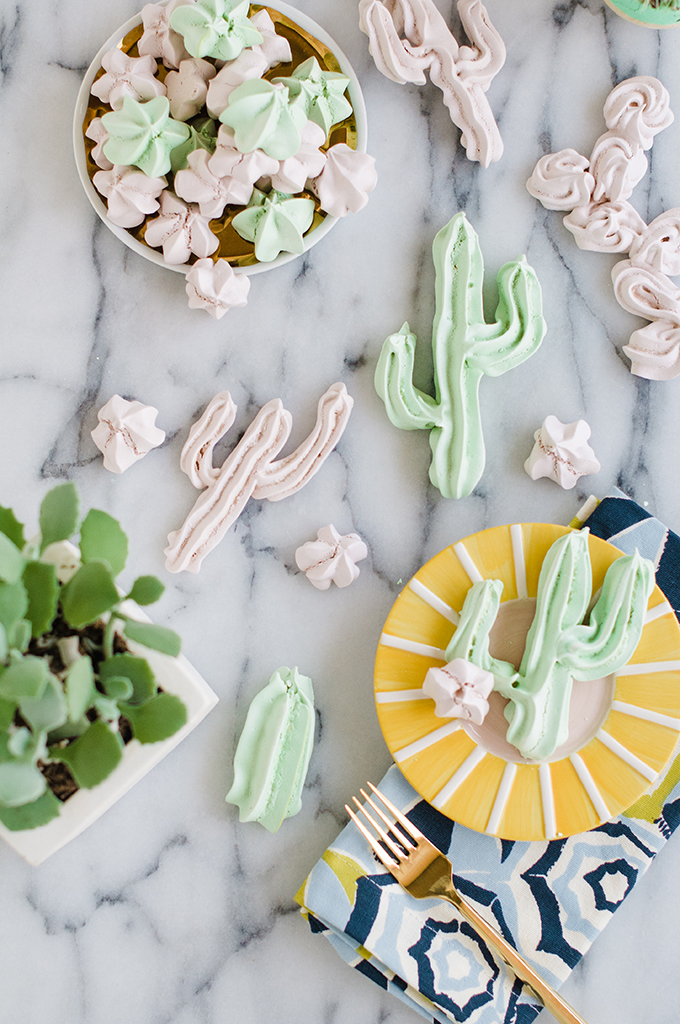 I should confess that I don't have any plans to stop the cactus-crafty-foodness anytime soon. I'm happy to share today's installment of #SaguaroSweets – these cactus meringues are the easiest thing you can make in the kitchen. And I really mean it. We're talkin', like, dump the ingredients in the bowl and walk away. So let's get piping, shall we? Buy levaquin 500mg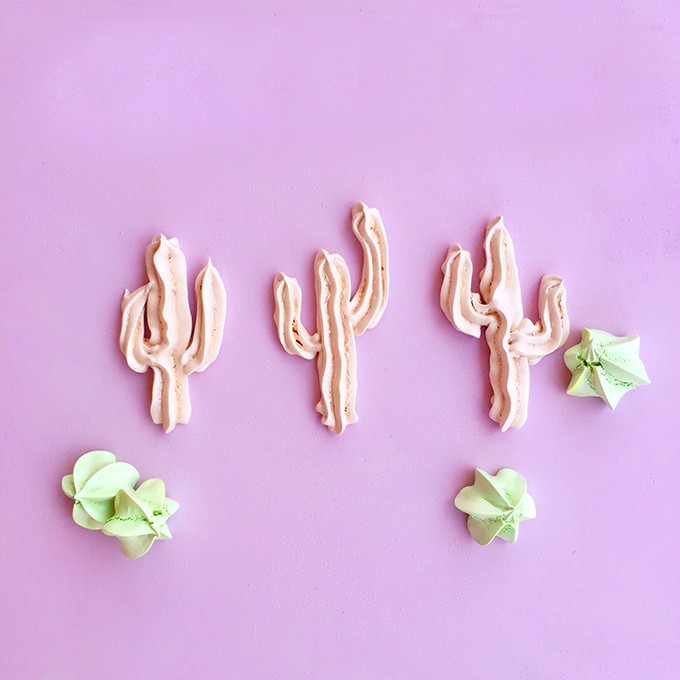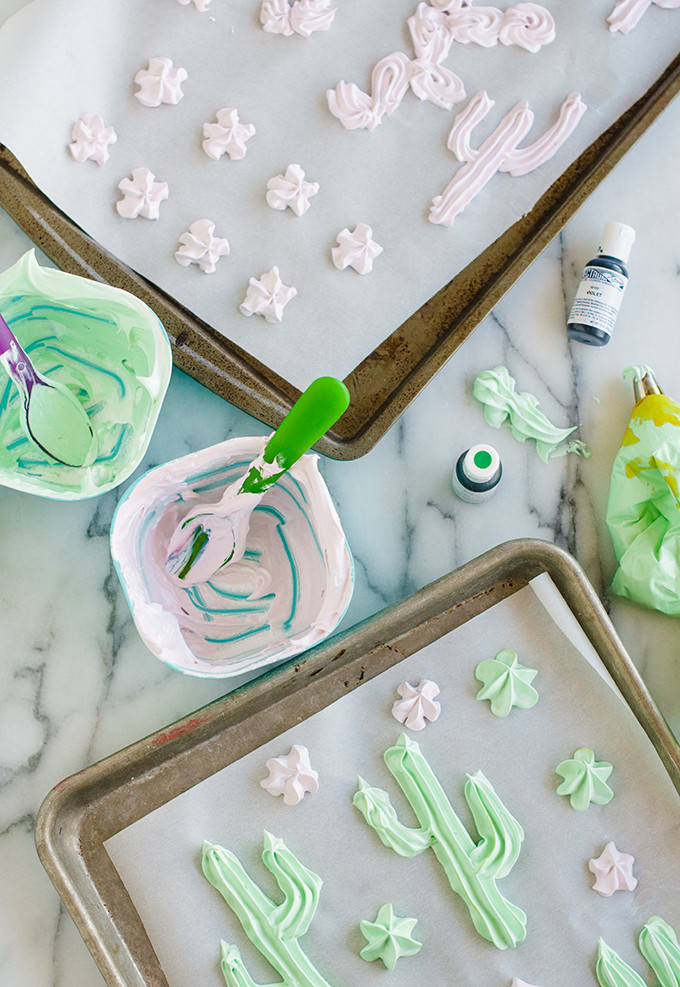 Make Your Own Cactus Meringues
3 egg whites (room temperature)
1/4 tsp cream of tartar
1/8 tsp salt
3/4 cup granulated sugar
1/4 tsp prickly pear cactus syrup
assorted gel food coloring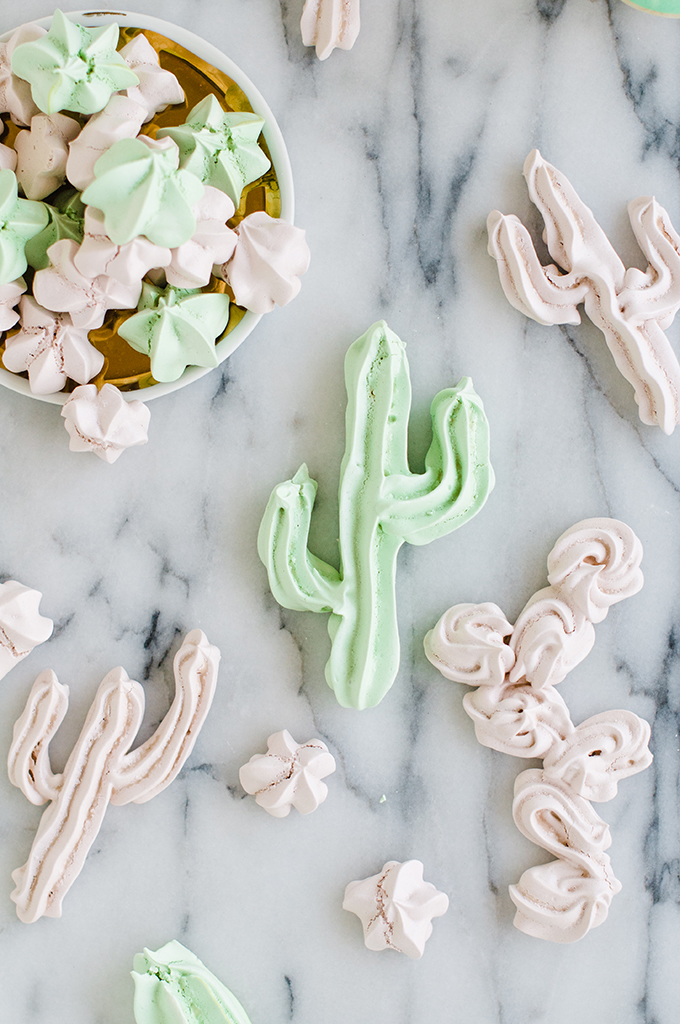 Combine the egg whites and the salt in a stand mixer with the whisk attachment. Mix on medium/high until foamy and then add the syrup and cream of tartar. Resume mixing on high and add the sugar a little bit at a time. Beat on high speed until stiff peaks form and the meringue looks glossy. Buy zovirax 400mg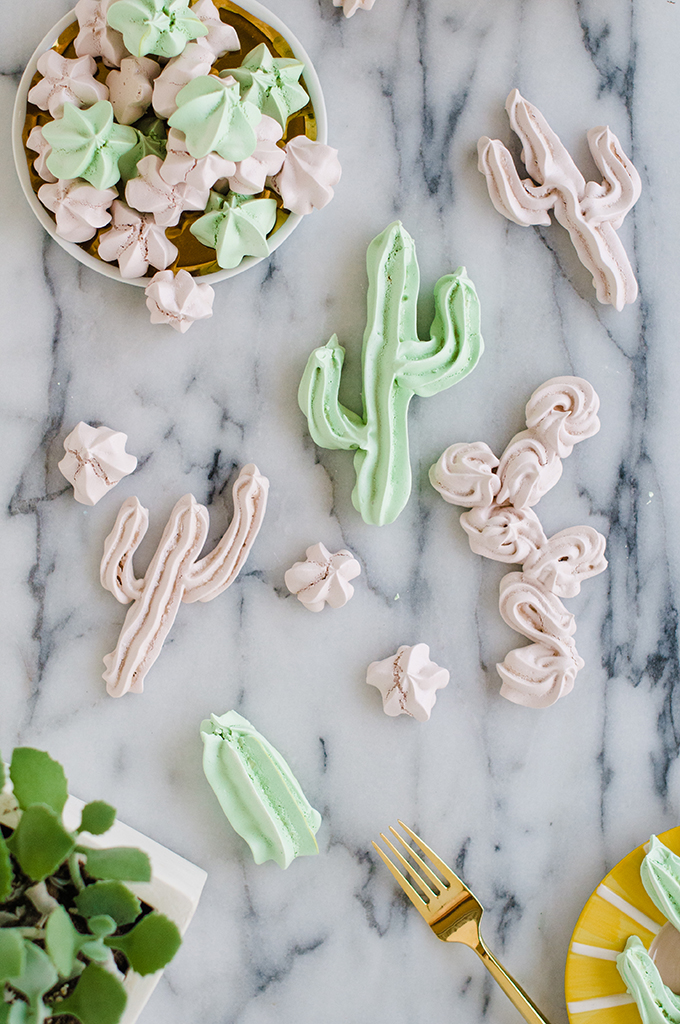 Separate the meringue into 2-3 bowls (depending on how many colors you're wanting to pipe) and add a few drops of food coloring to tint each meringue. Fit a plastic bag with a pastry tip and pipe each color meringue on a cookie sheet lined with parchment paper. I needed a purple prickly pear cactus meringue to match this purple cactus I found here in the desert!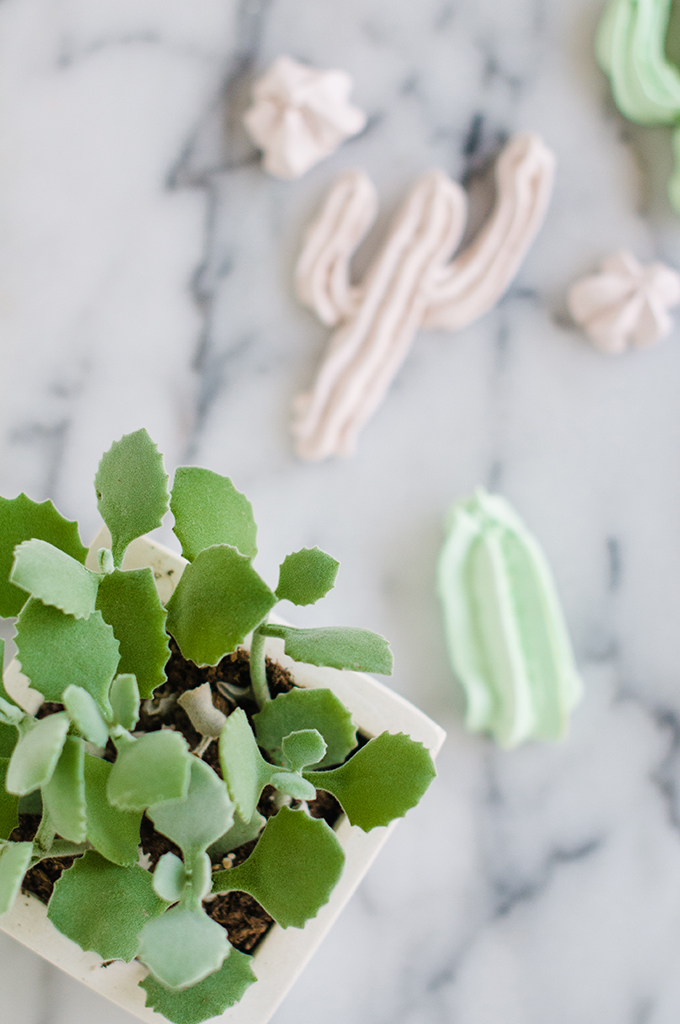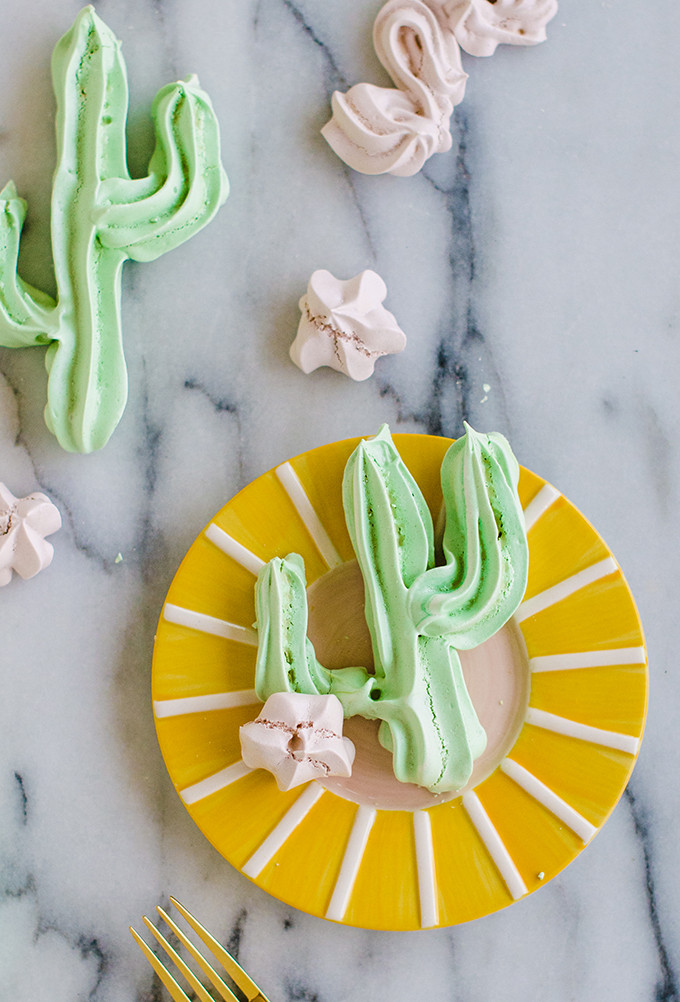 Bake the meringues at 250 degrees F for one hour and then turn the oven off. Let the meringues cool for one more hour and then remove them from the oven. They're super duper fragile so peel them away from the parchment paper and then place them on a slab of marble to photograph them. Right? Don't we all do that?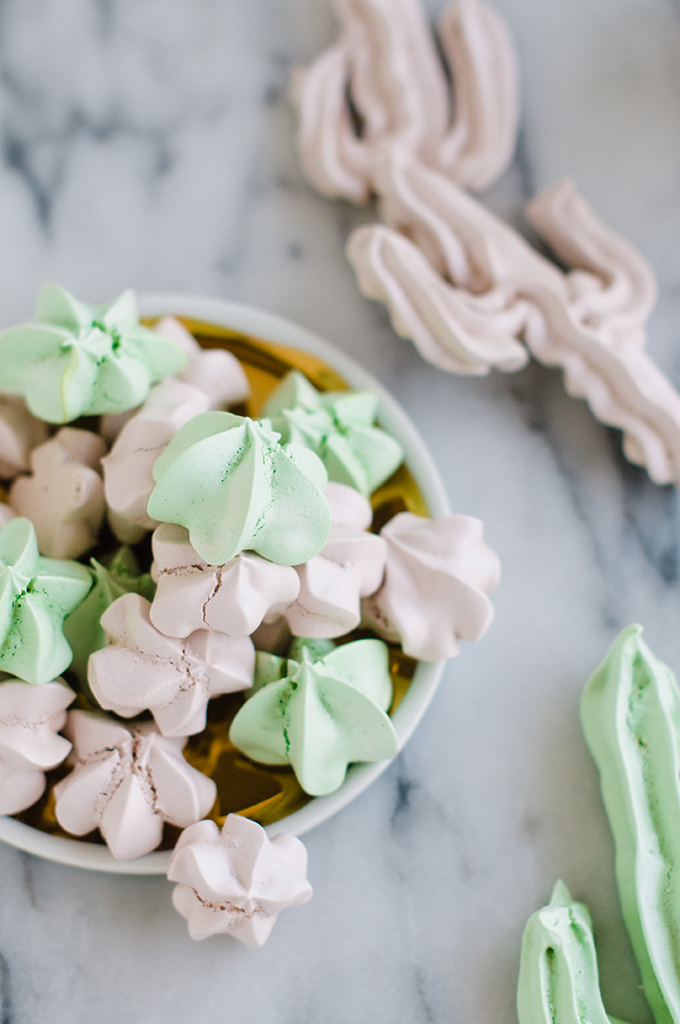 Package them up all pretty and deliver to all your buds that are in line with the rest of the world and its cactus-loving-ness.
Check out some other #SaguaroSweets like this cactus cake or these desert chocolates!
styling & photography \\ Lexy Ward