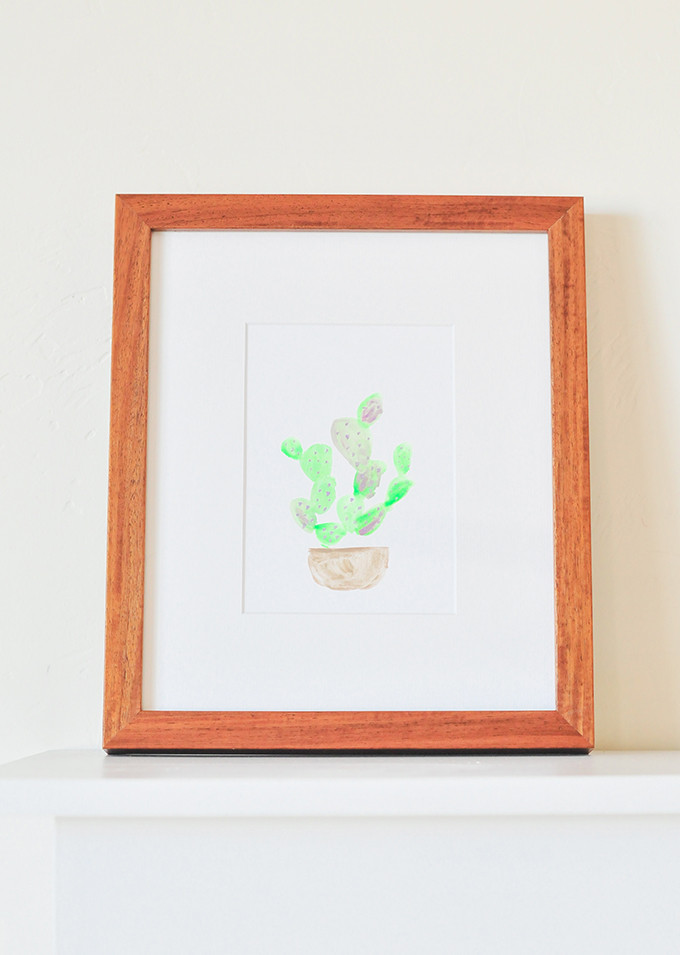 Since the beginning of time. Er, well, the beginning of 2014, I've been really into watercolor painting. And since we up and moved to the desert, I can usually be found painting an assortment of cactus. I painted one for every attendee at our tea-towel workshop with Anthropologie back in the Spring. And have occasionally mailed them as gifts and "thank-you's" to friends and family who've helped me out this year. I have been trying to think of a unique way to to thank some of the brands and clients we've worked with this year with a holiday gift and figured "who wouldn't want a watercolor cactus?!" Because everyone wants one. In my mind, everyone wants one. I partnered with Framebridge to kick the awesomeness up a notch and frame those suckers as the ultimate in holiday gifts!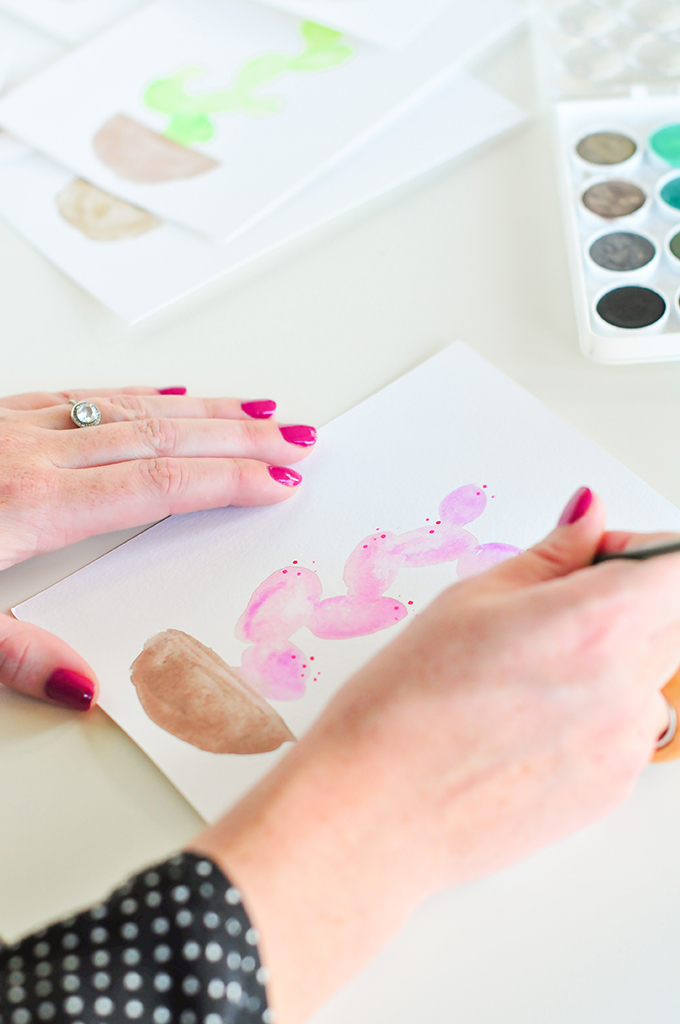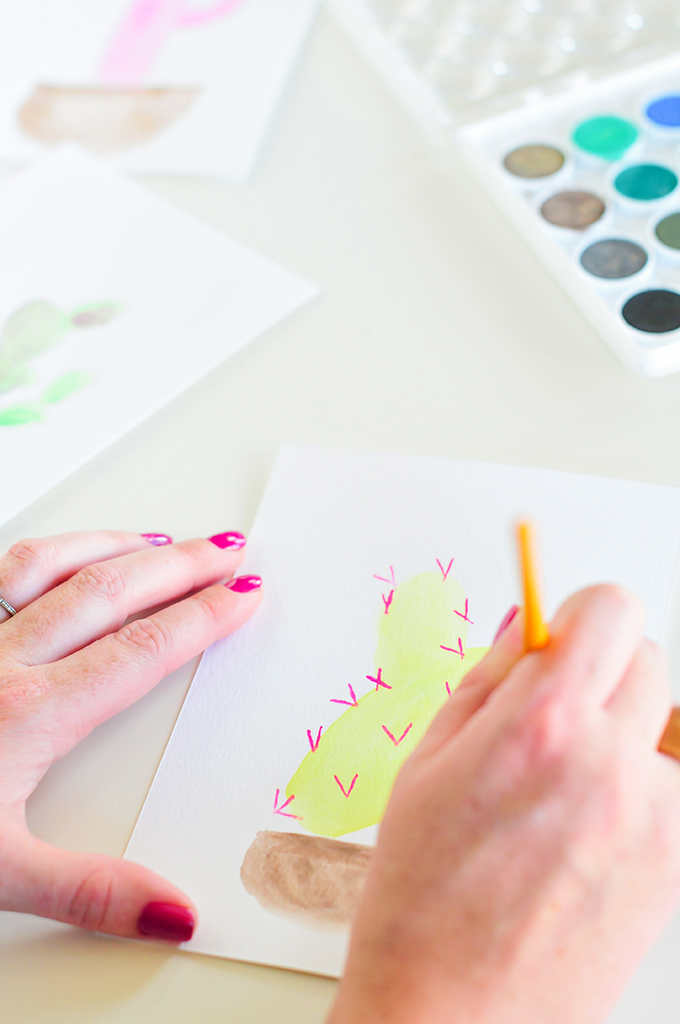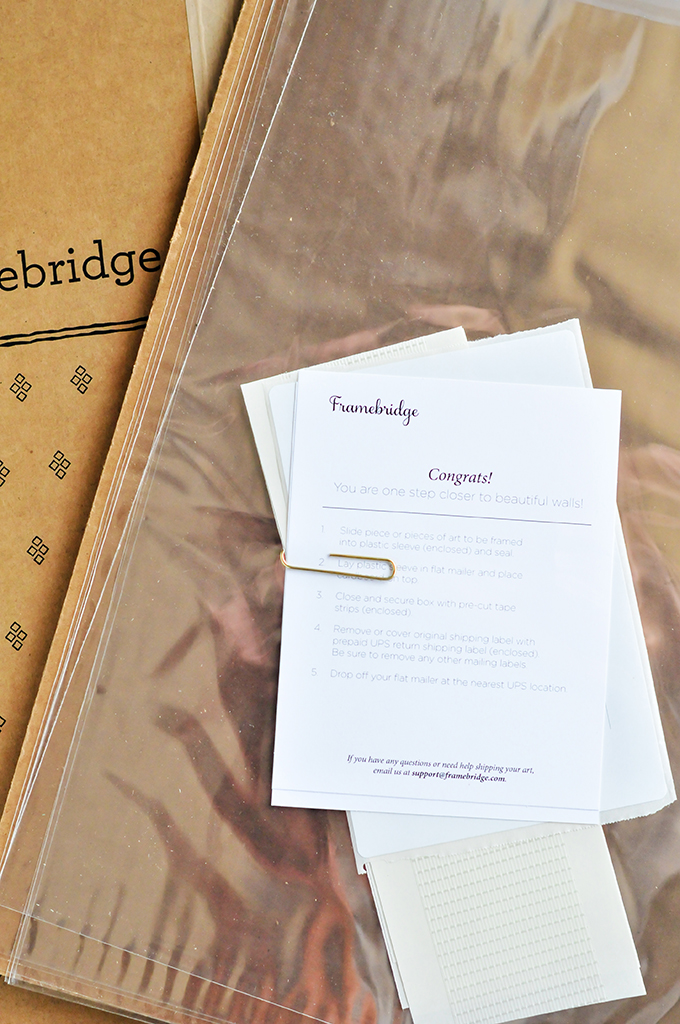 If you're unfamiliar with Framebridge, it's your one-stop-shop for custom framing. And the selection of frames is out-of-this-world-good! You simply peruse their website, choose a frame you like, and customize the size, mat, and color. Instead of them shipping the frames to you to frame yourself, Framebridge sends you prepaid shipping labels complete with supplies to wrap up your art safely and send it back for framing!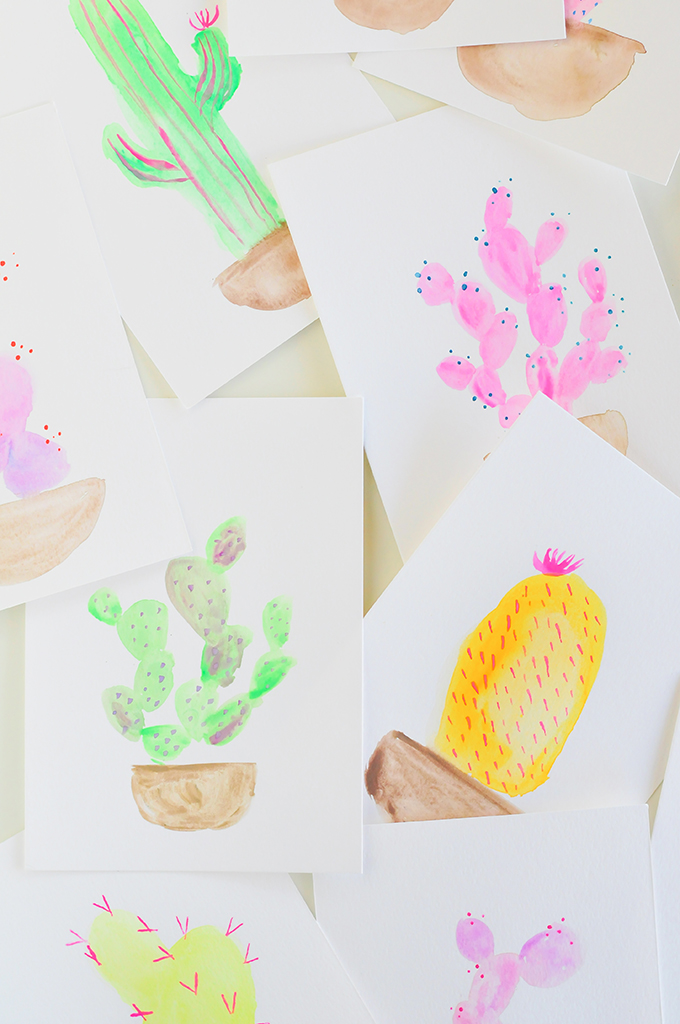 After an afternoon of painting, it was time to pack them up and ship them off to be all beautified!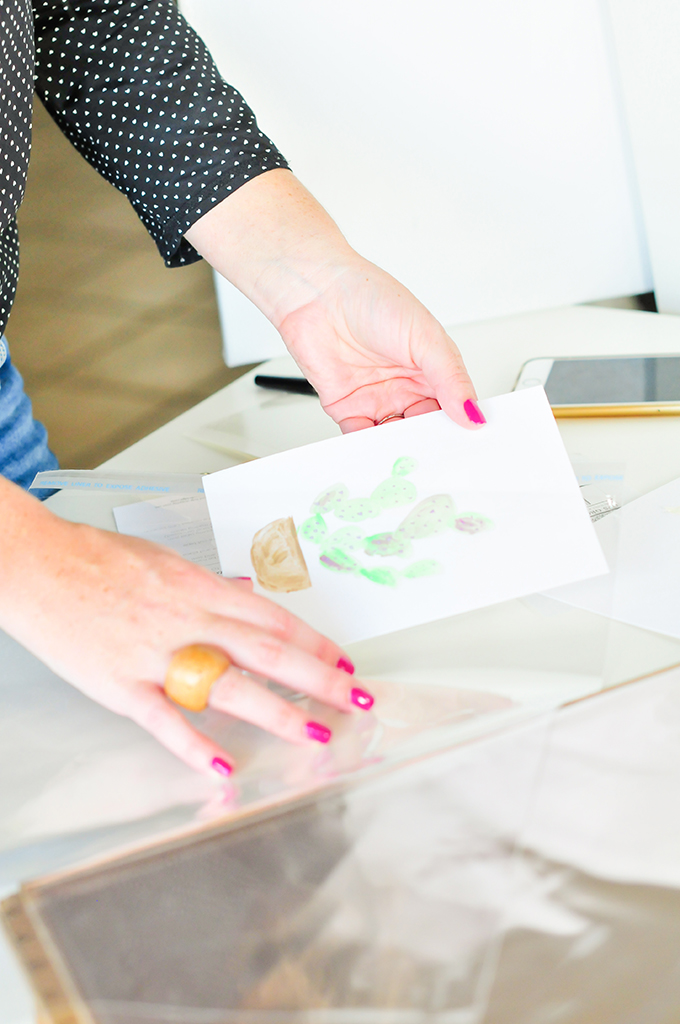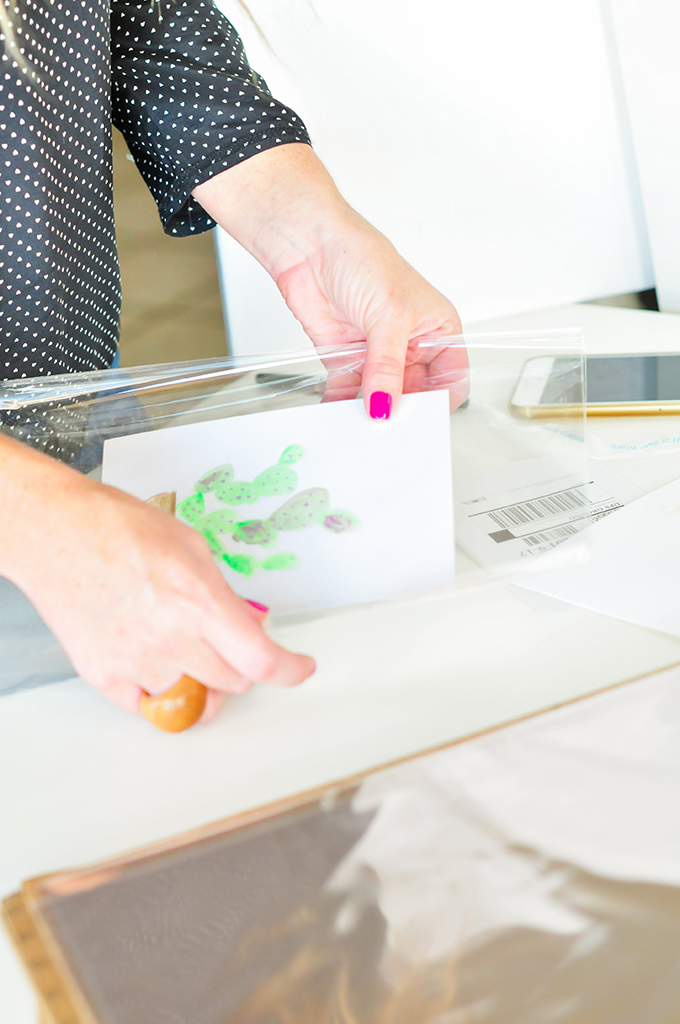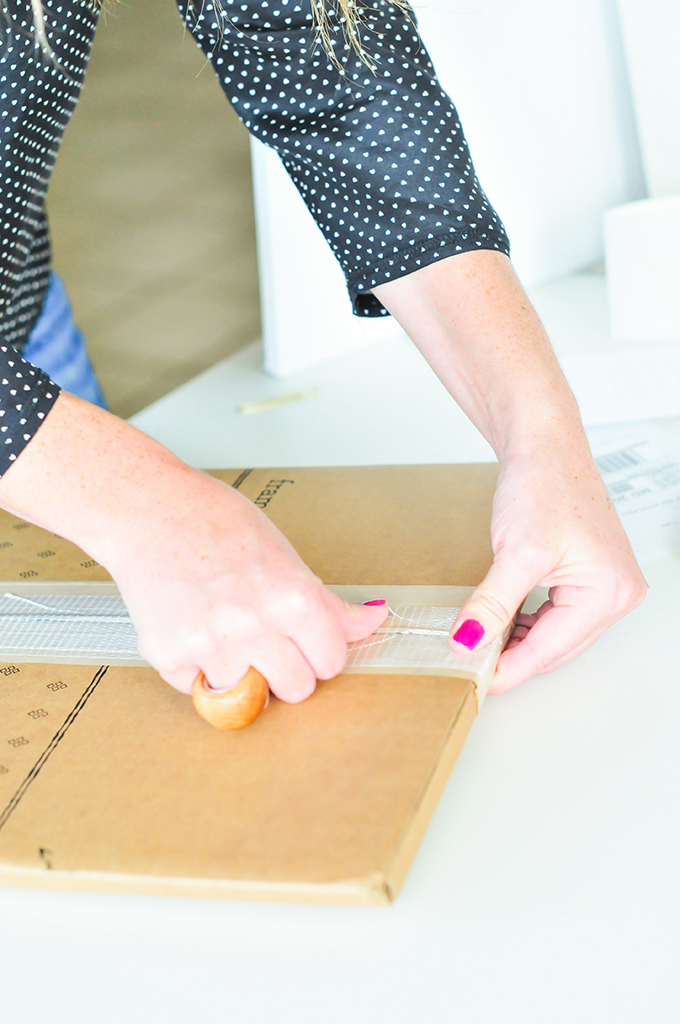 We sent off the cactus print and waited for the day the frames showed up on the doorstep.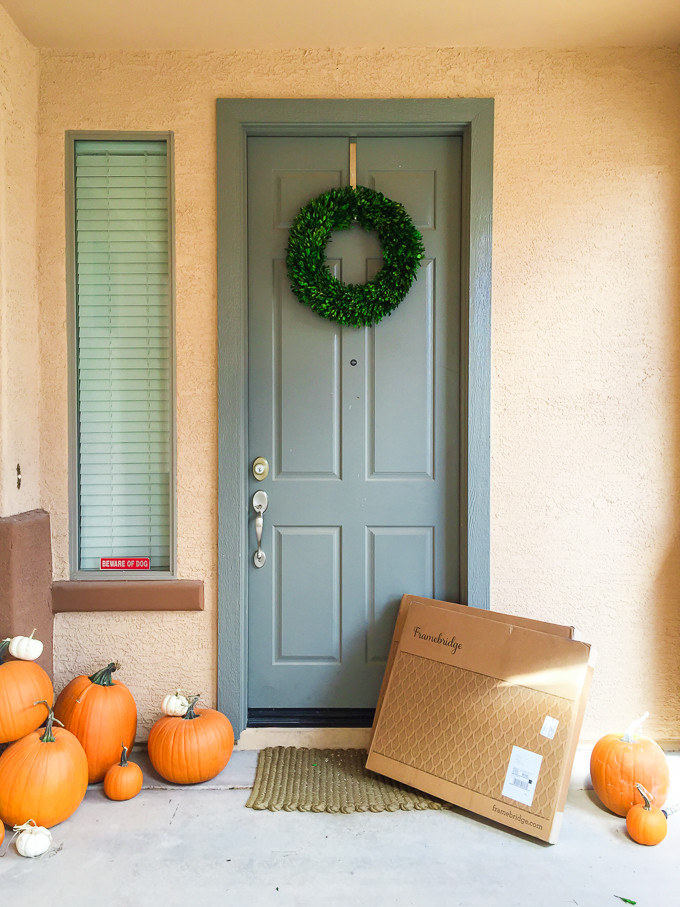 CHRISTMASSSSS! Never mind the pumpkins on the porch.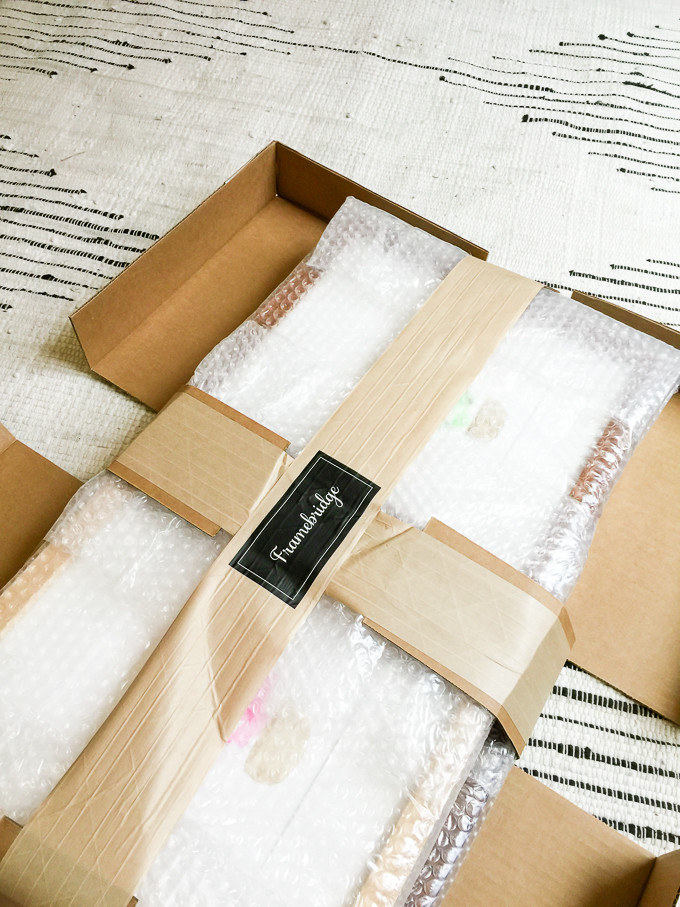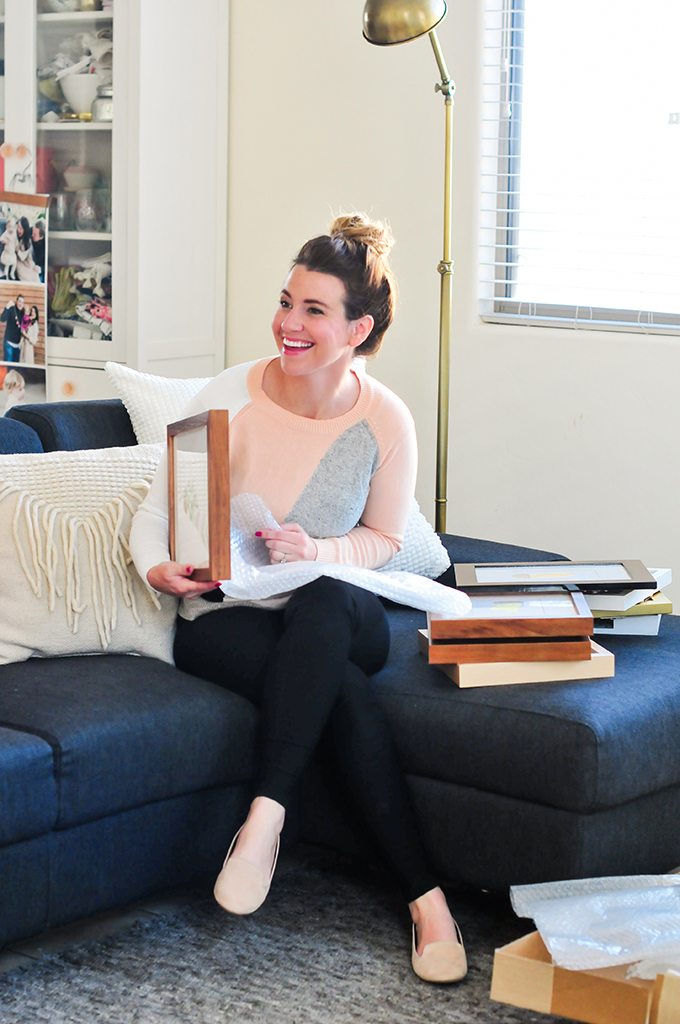 The frames arrived snug tight in bubble wrap and were so fun to open up and take a peek. I mean, look at my face. One cannot have more joy opening frames than I.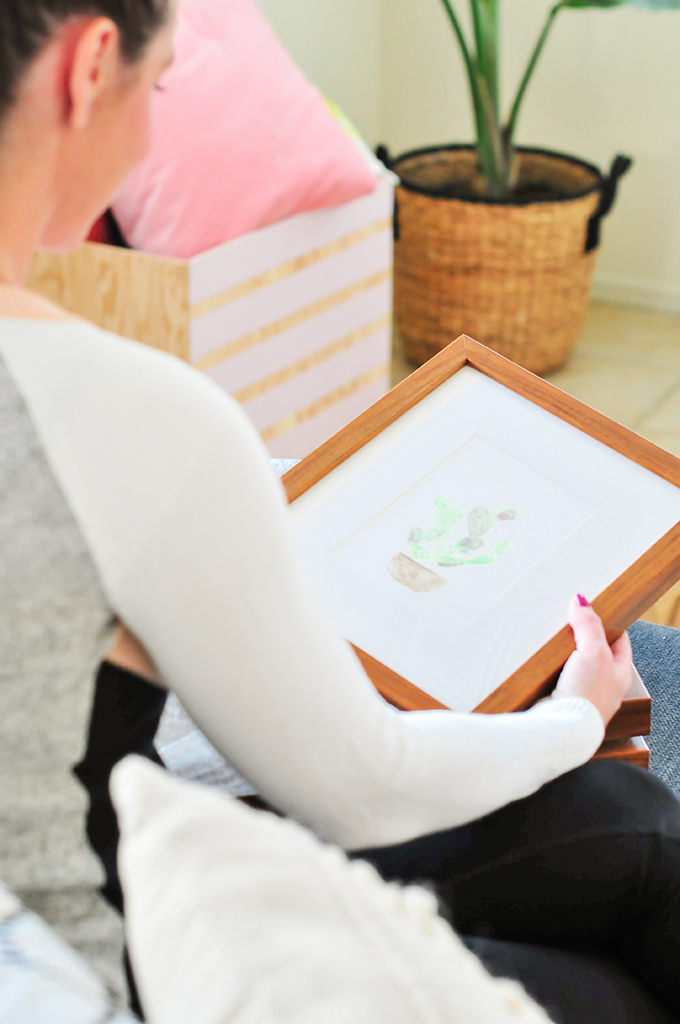 I painted each cactus to go with a specific frame, but the Sonoma frame is absolutely my favorite!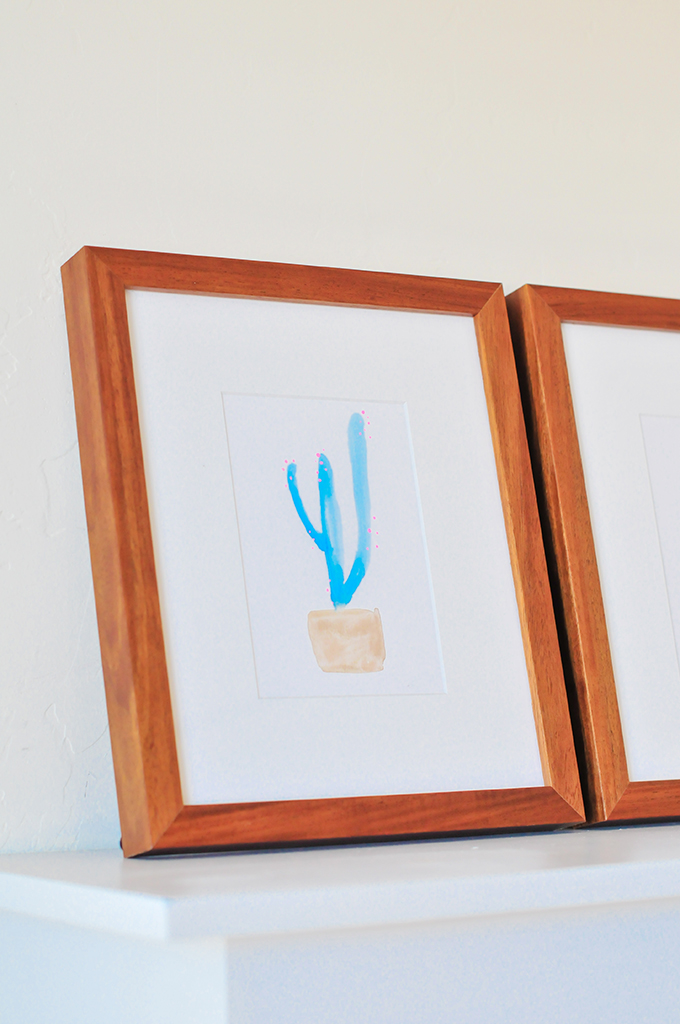 I mean, just look at those clean pecan lines. It's so good.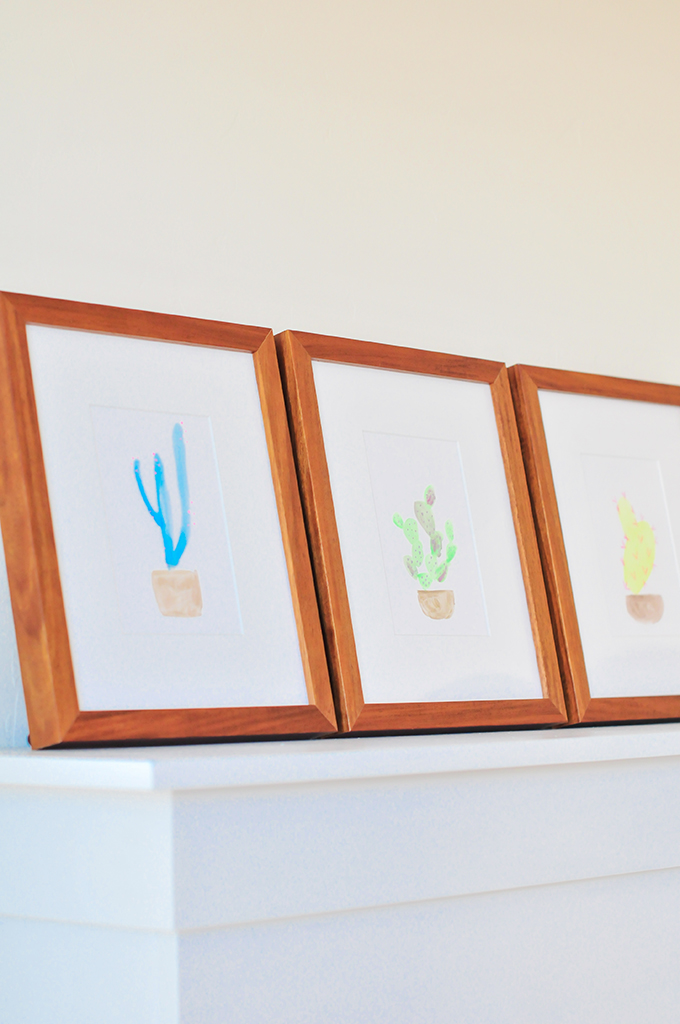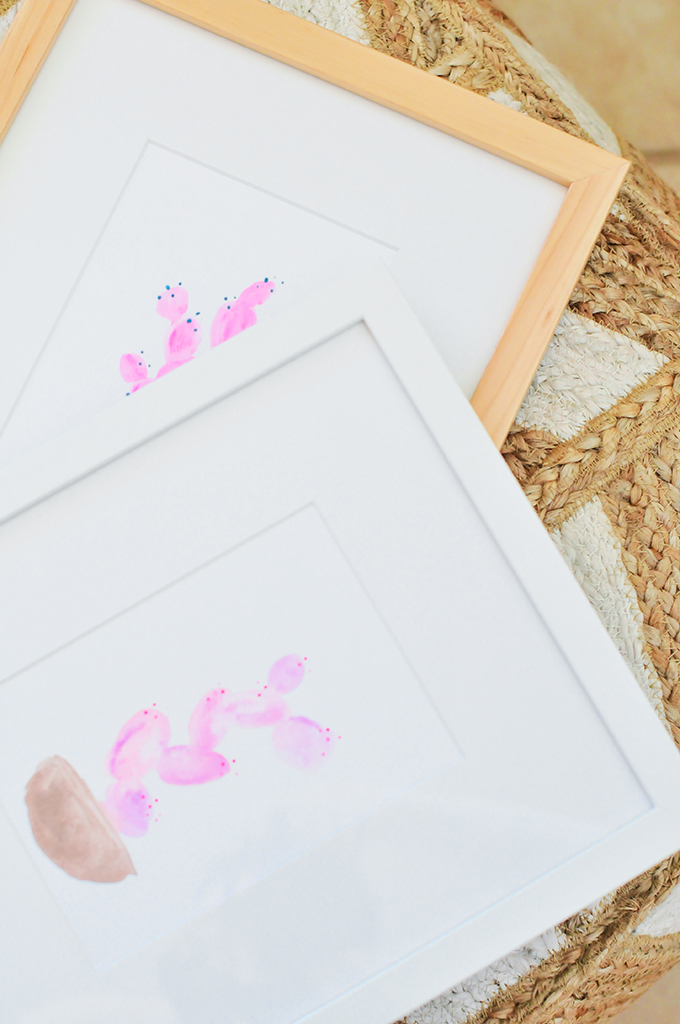 We chose a multitude of frames to match the aesthetic of the different clients we plan to send these to! But maybe I just want to keep them all for myself…
Our frames of choice:
Sonoma | Carson | Marin | Jambi | Irvine Slim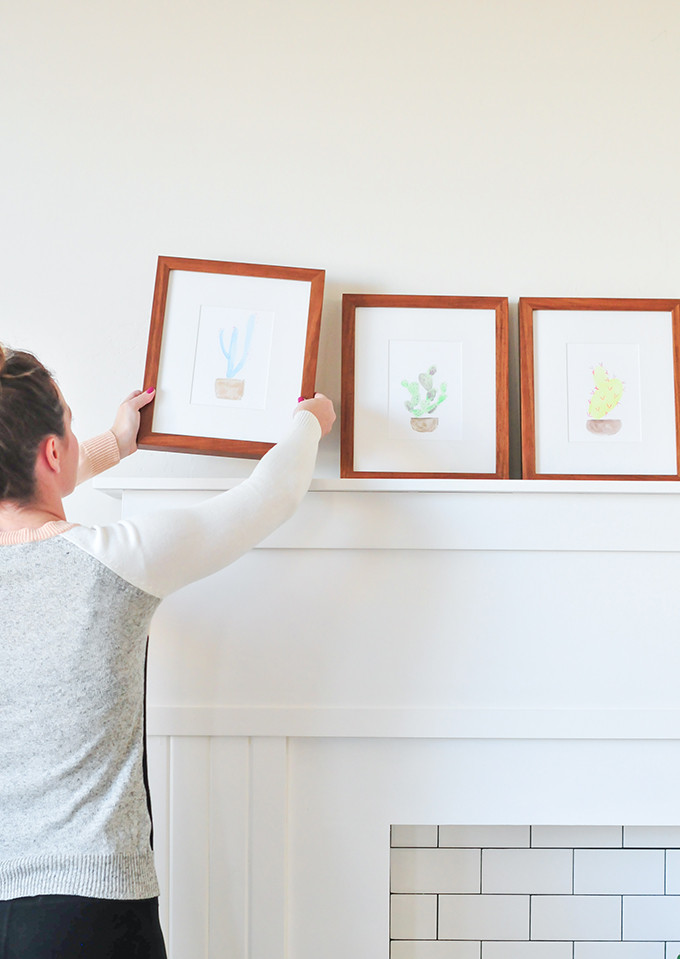 Don't you want to have all the cactus art, now?! A perfect end-of-the-year thank you note, only better than a thank you note!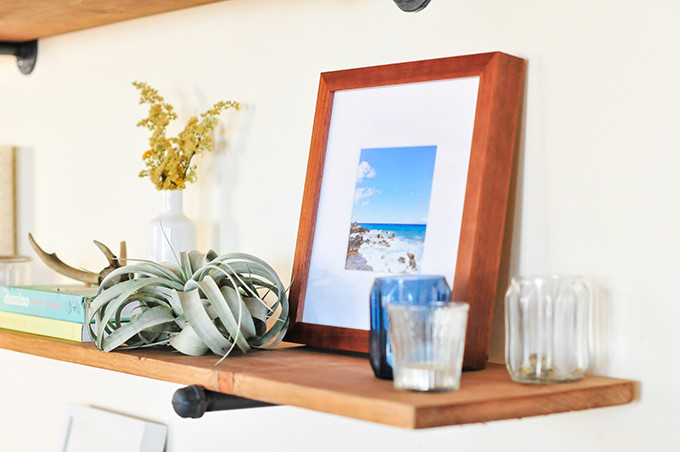 You can have anything framed! Even prints from your Instagram feed! I chose to give this one to my husband for all the help he has been to me this year. He's been a photographer, an admin assistant, a model, a babysitter, and, by far, the biggest supporter of PROPER! What a guy! So he deserved an ocean-y print that's all manly and awesome.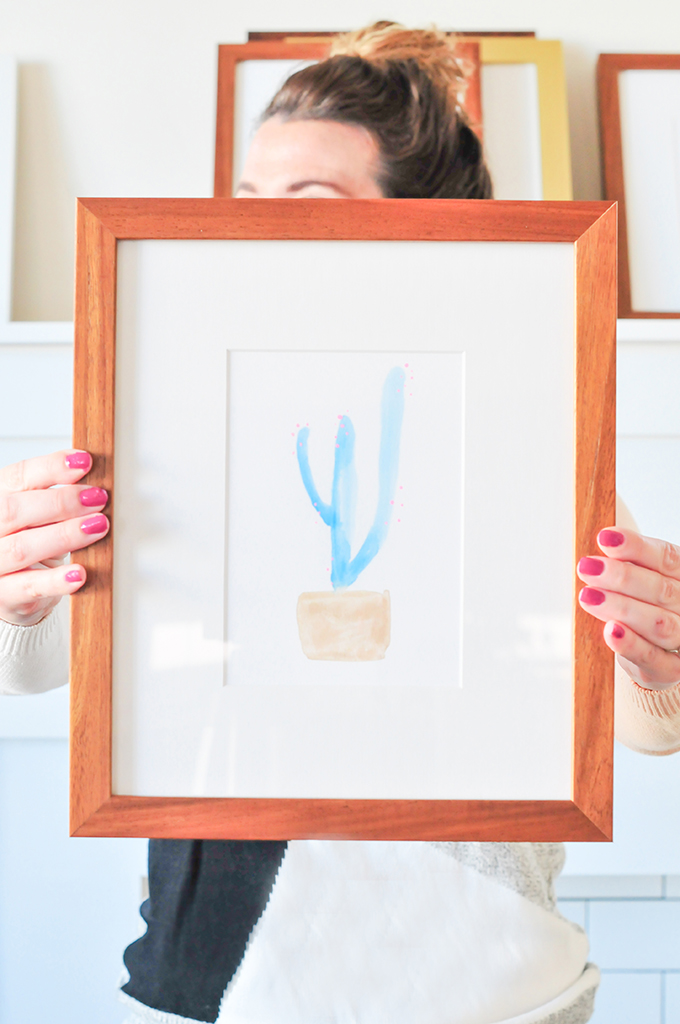 BONUS: Y'all can get 20% off your first order with Framebridge by entering the code PROPER20 at checkout! This code won't expire until 01/31/2016 so you've got time to place your holiday orders!
Easiest frame-job o' my life! I really wanted to thank some of our clients in the best way I could, and I think these framed prints are the perfect way to do that! I think the hardest thing might be having to actually let them go come December.
**This post is in partnership with Framebridge, a company that believes in bringing quality framed art at affordable prices to the masses. Thank you for supporting the brands the help Proper keep creating! 
art, styling, &  photography \\ Lexy Ward