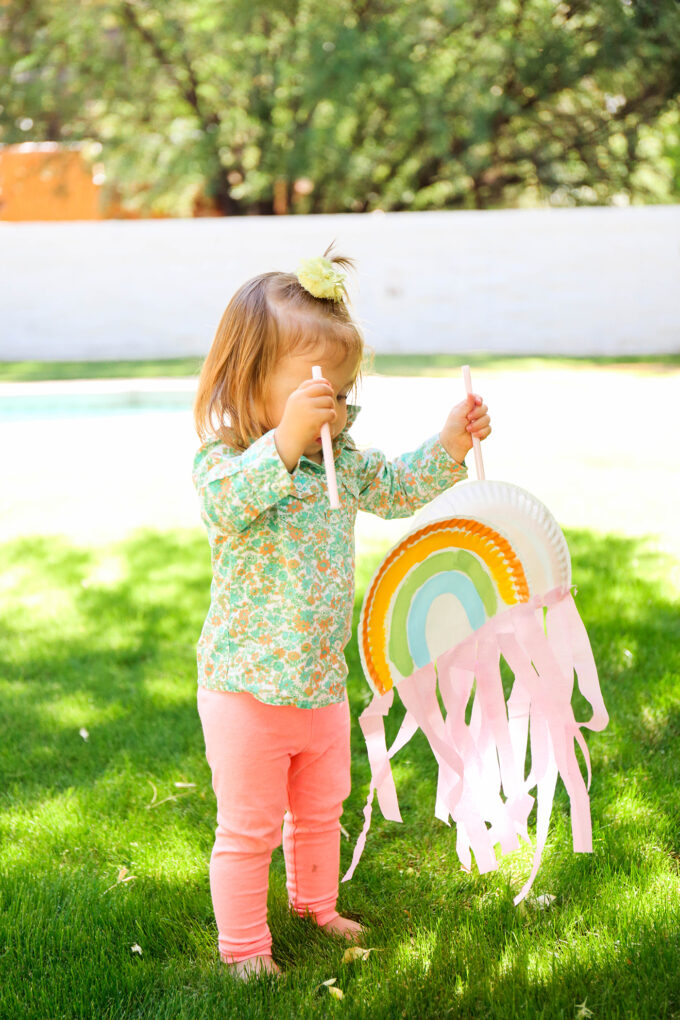 So school is out for my kids. Really, just the oldest. V's preschool ended already and kindergarten doesn't start up until August. So we have about three months to fill with projects, fun, and the ultimate summer bucket list. (Does anyone have one of those by the way? We're working on ours.) There are a lot of kid craft projects that happen behind the scenes here, and I thought to myself, "why have I not been sharing these?!" Surely there are parents or babysitters out there that need ideas to help keep the kids in their lives busy. Vita is kind of the queen when it comes to paper plate crafts around here, so we thought we'd share how we made these paper plate rainbow string puppets! Chances are, you already have everything you need on hand! So let's do this, mmmkay?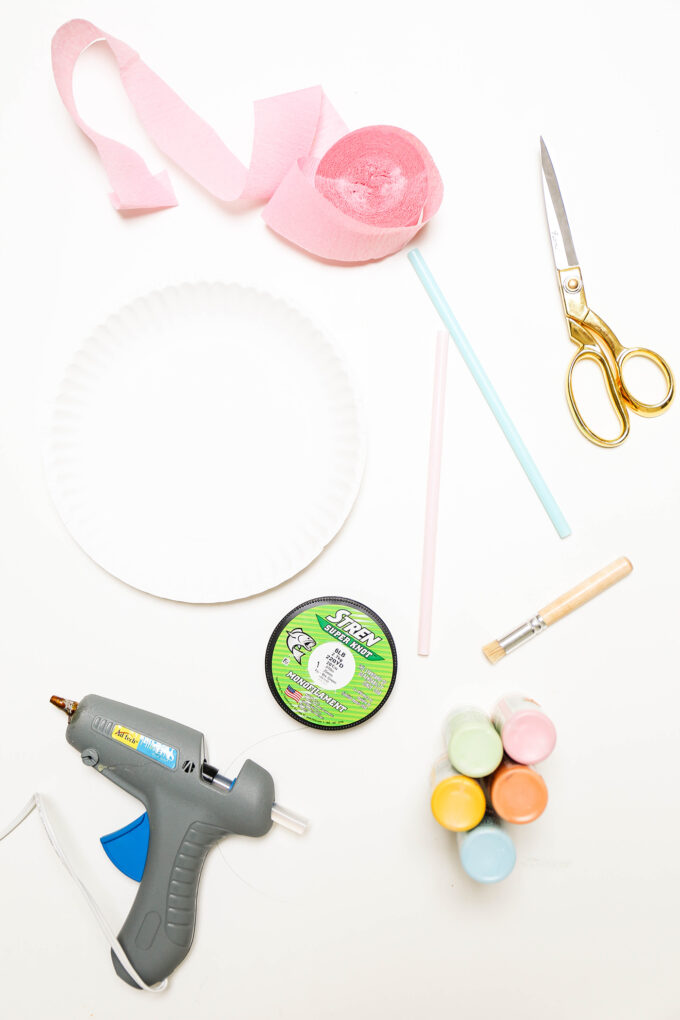 Paper Plate Rainbow String Puppets
materials needed:
paper plates
craft paint (we love a good pastel rainbow, but any colors will do!)
round paint brush
hot glue gun
straw
fishing line or monofilament
scissors
crepe paper roll
All of these crafts can be found at the dollar store, but you probably have everything you need under your own roof. That's a good feeling, isn't it?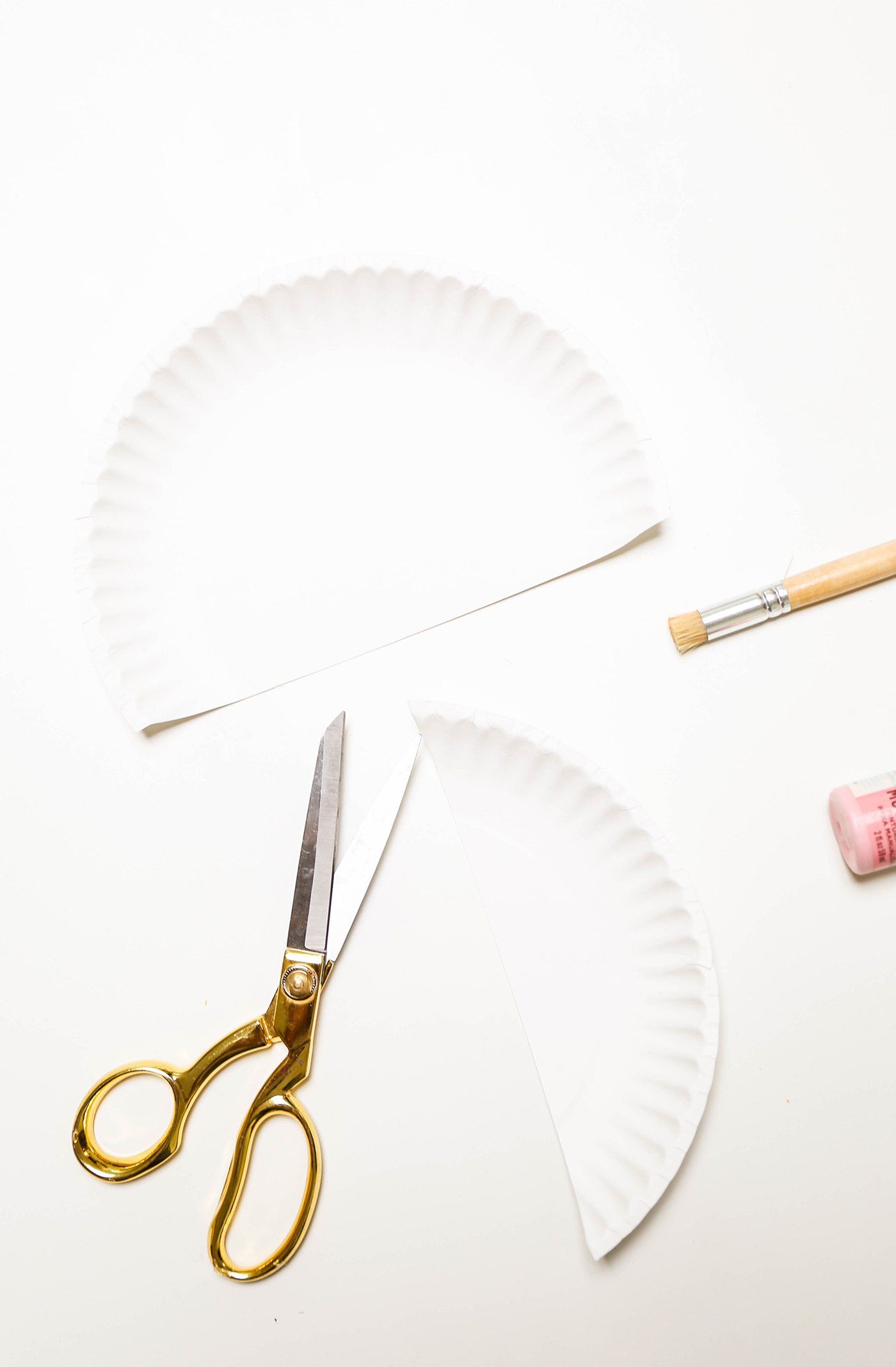 Start by cutting off the bottom third of the paper plate. Your child can help do this, or if they're a little young, tackle it for them!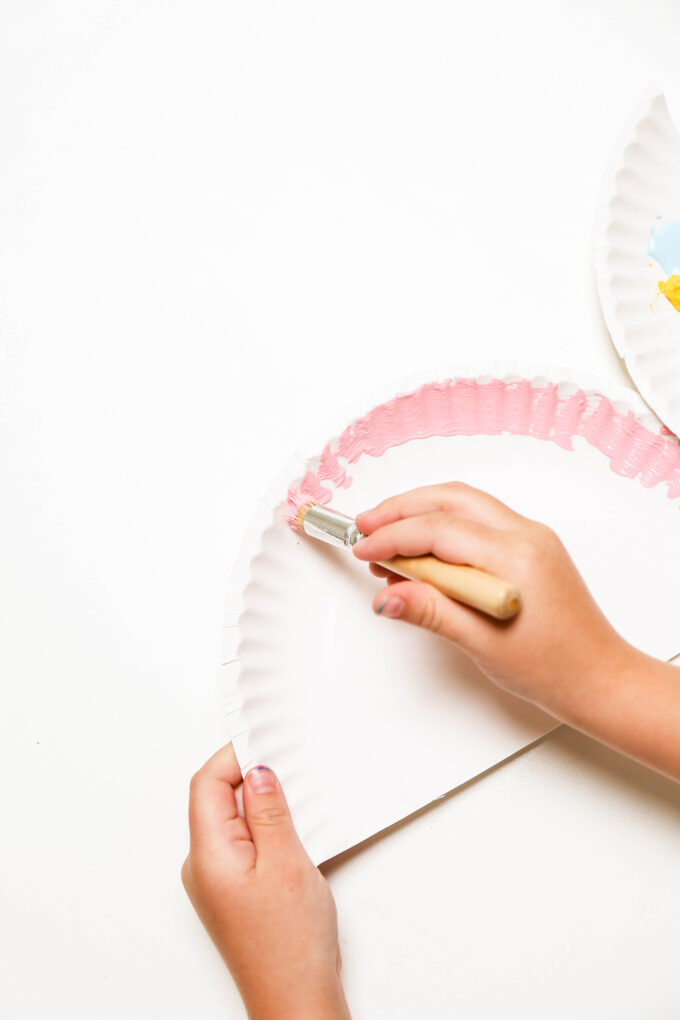 Paint the outer edge of the plate with your first rainbow color.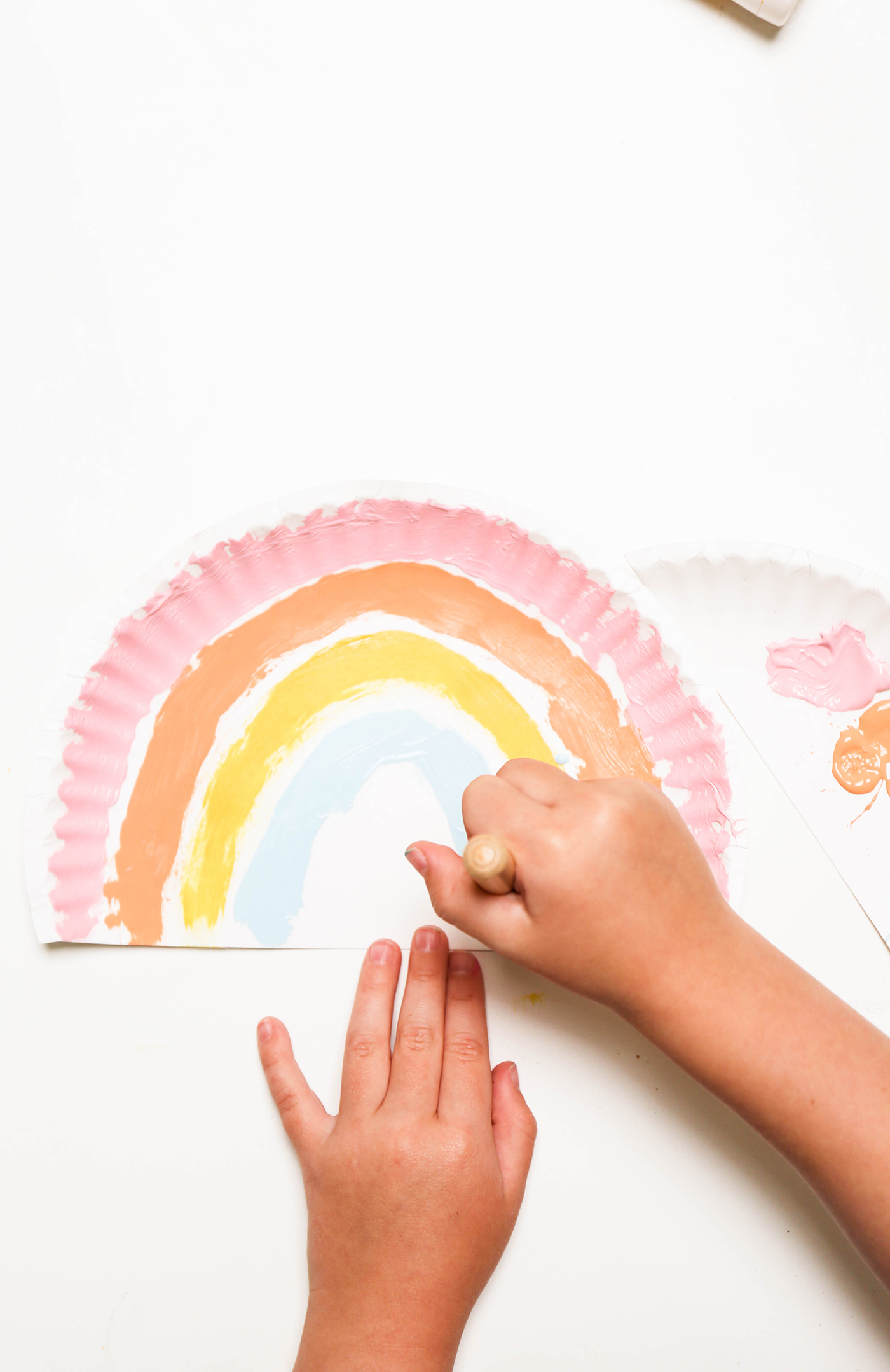 And then gently work your way toward the center of the plate changing your color with each line. We only used 4 colors per rainbow to keep things simple and sweet. 
While the rainbow is drying, measure and cut a yard of crepe paper. Fold it length-wise several times and cut down the center and trim to create thing streamer-like pieces.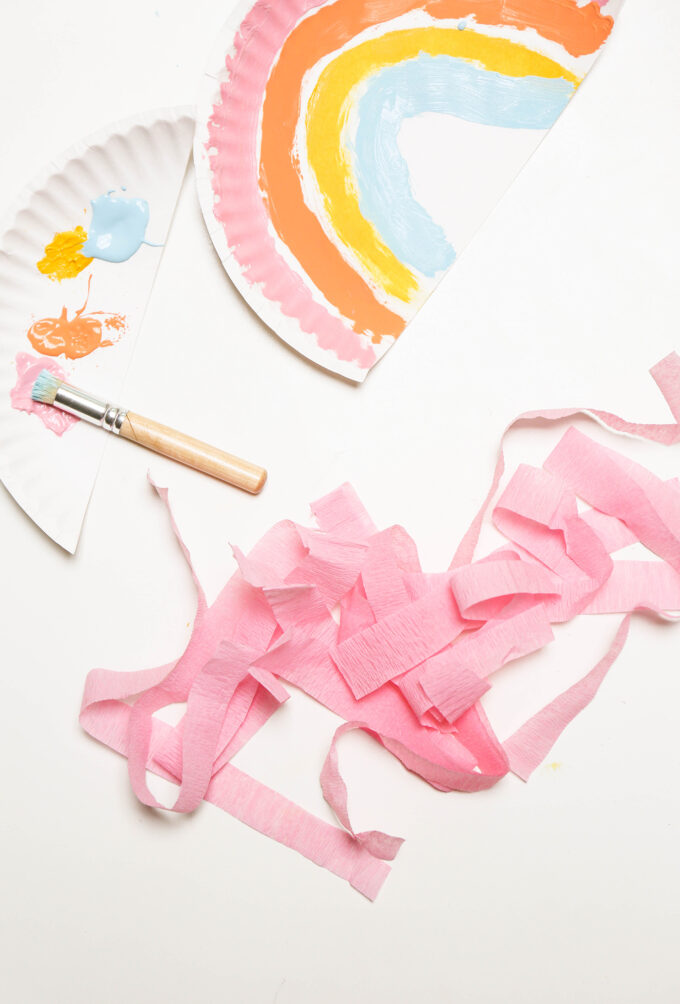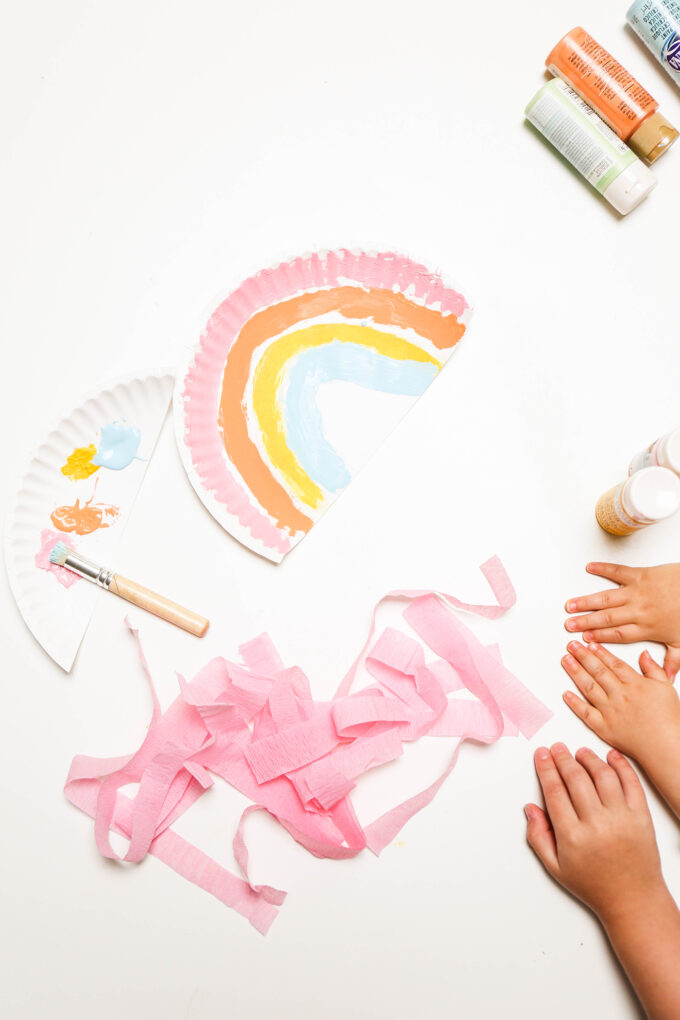 Pause to show that the kids made this thing. They're always tryin' to steal the show.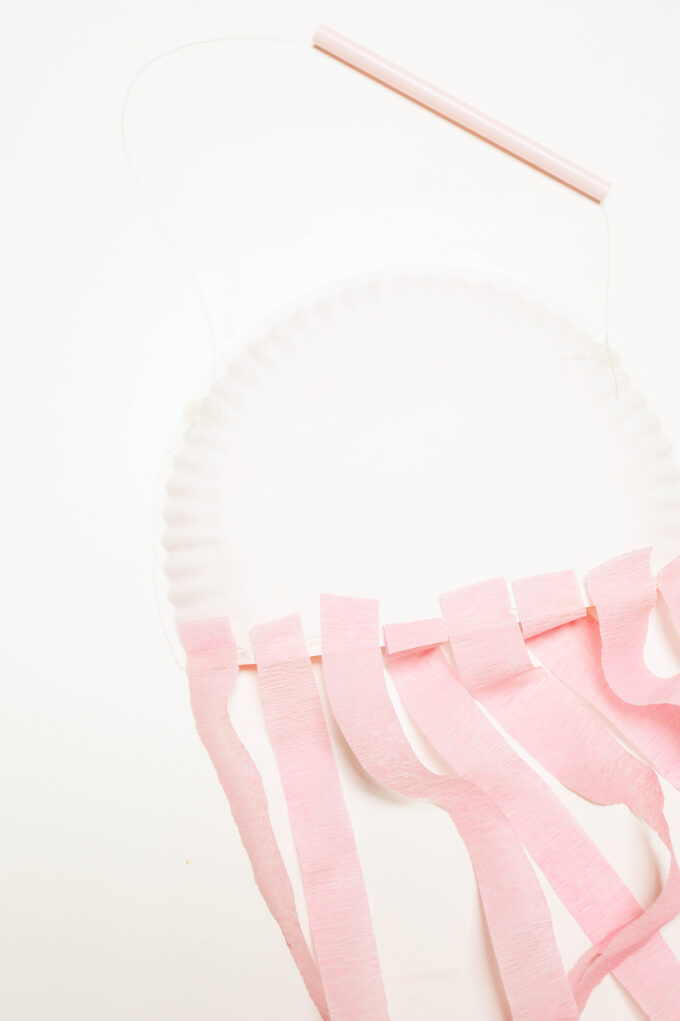 Cut a small piece of the fishing line and thread it through the straw and secure the ends of the line to the back of the plate with hot glue. Using the hot glue gun, attach the streamers in a row to the back of the plate.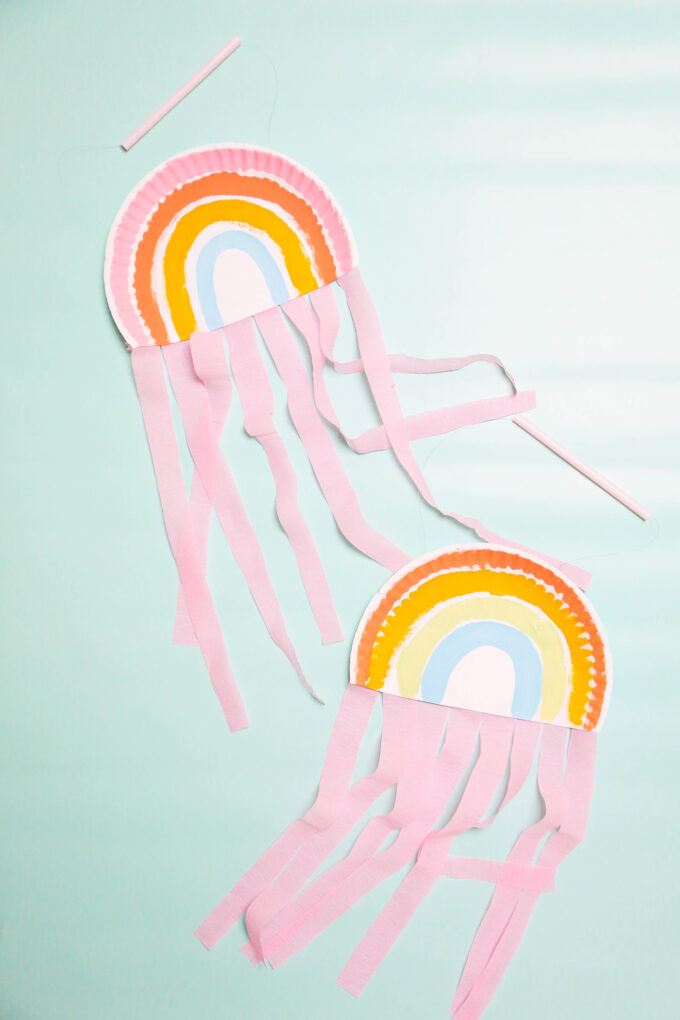 And that's it! You can make an entire army of paper plate rainbow puppets in an hour. And your kids will thank you. And then maybe they'll be so tired that they'll nap. And you can nap. #wishfulthinking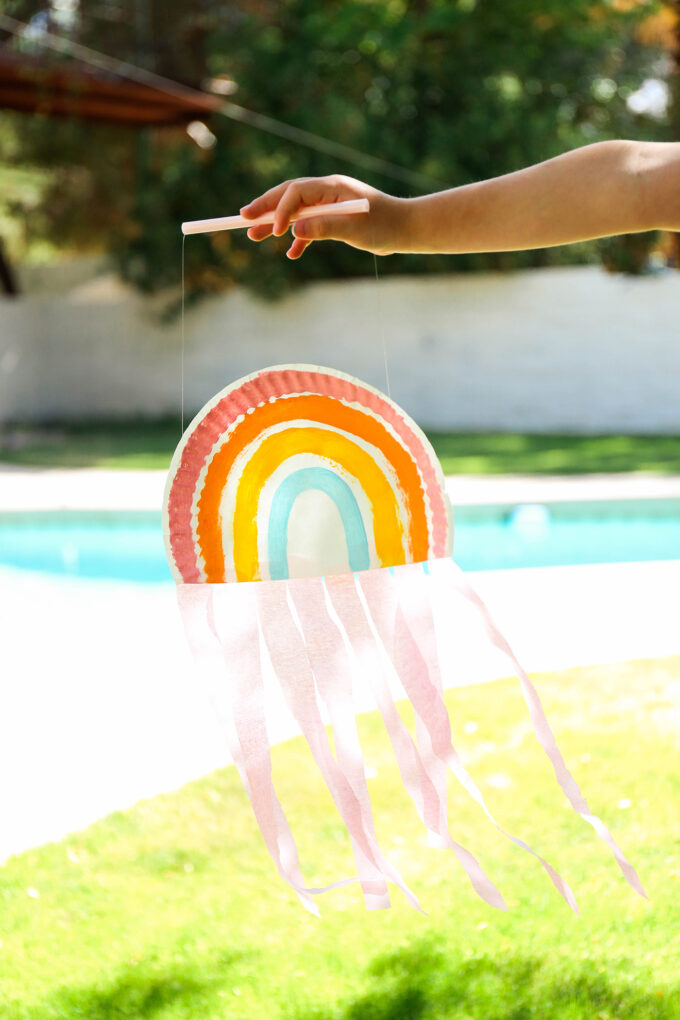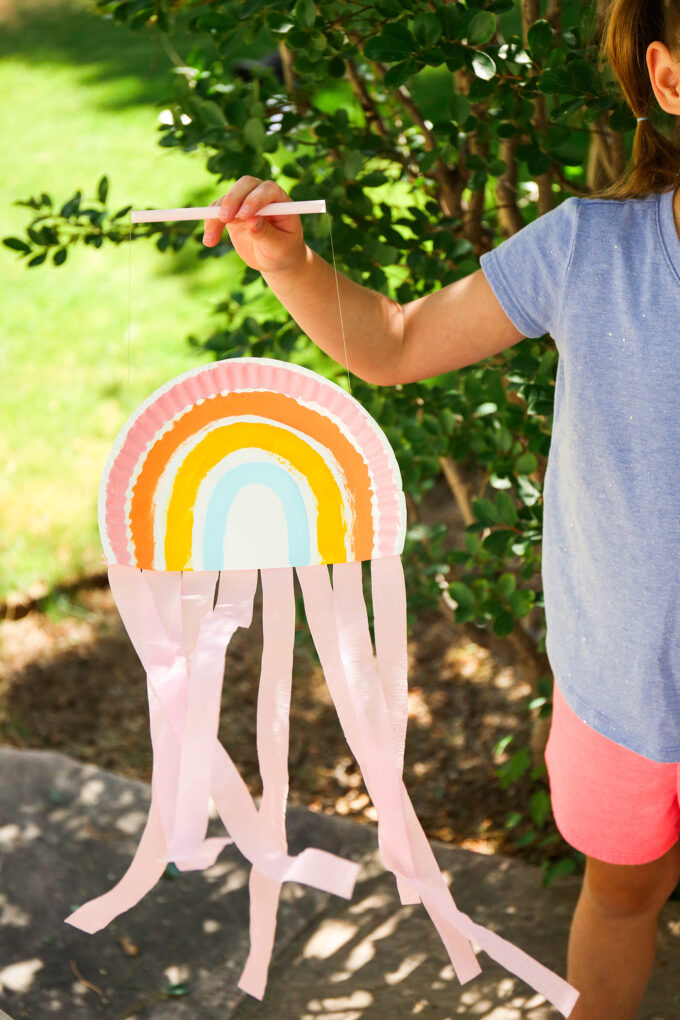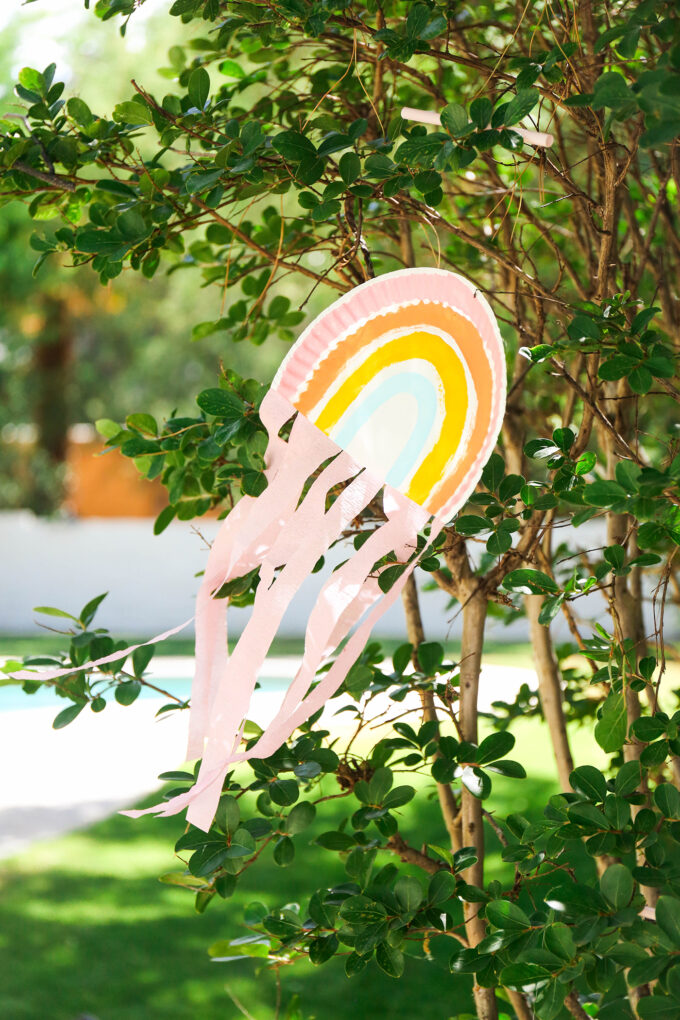 Those suckers (and I mean that very lovingly) will play with these for quite some time!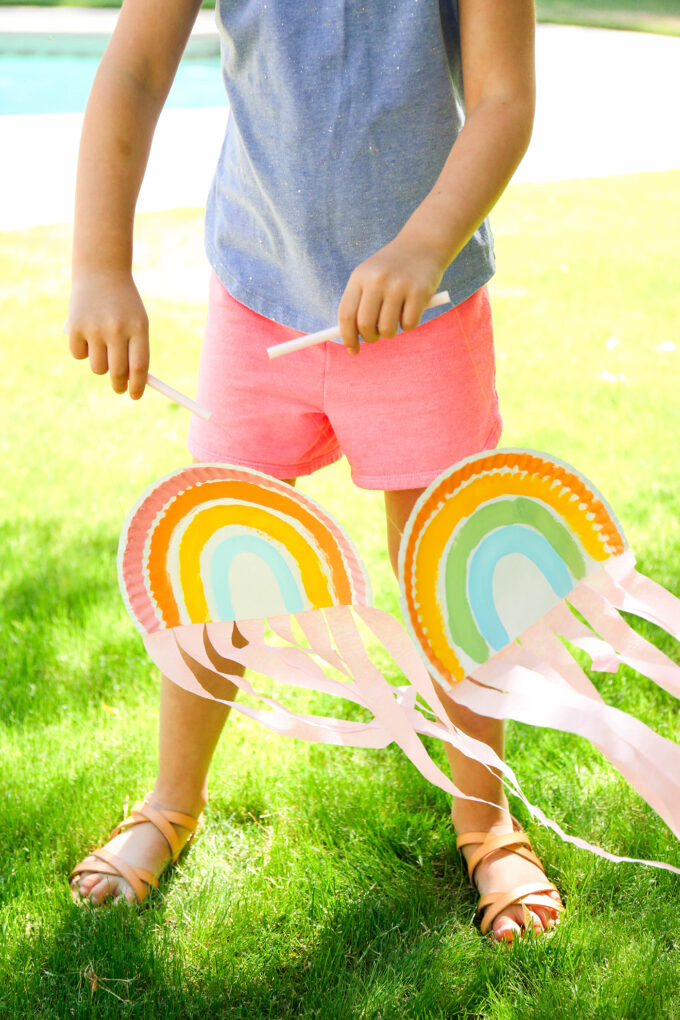 I'm thinking of sharing a whole bunch of kid craft projects we've been making. So if you've got some littles hanging around, or you just enjoy the easy DIY project every now and then, stick around! And if you happen to be local to Tucson or the surrounding areas, we've partnered with our friends over at Creative Tribe Workshop to bring you Creative Kid Mornings! These will happen a few times this summer and we'll be sharing several kid craft projects (like this one among many others!) for you to make with the littles! And all ages are welcome so come and join us! Read all about it right here!
Sending all the good summer vibes your way!