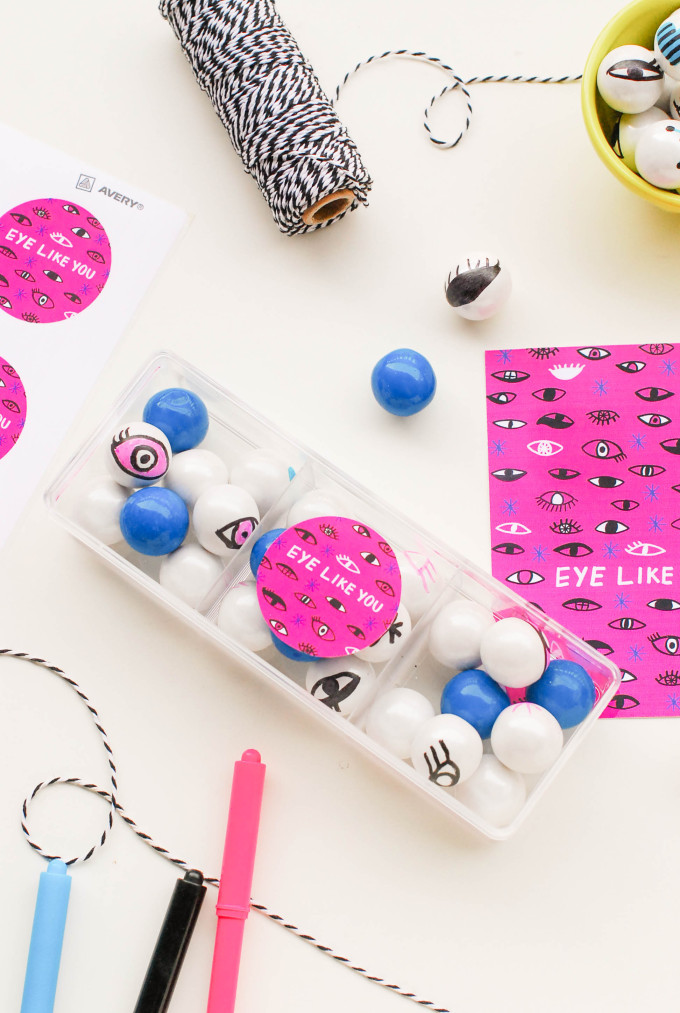 Oh me, oh my. I love to print on the things. I LOVE IT! I'm so glad there are holidays every month that give me an excuse to wrap treats and sugar-y things and then package them up and gift them to the lucky lucky children. And adults. (And myself. My lucky lucky self.) I also love any excuse to draw on my foods (macarons, anyone?!). It's becoming a little like I should just fall asleep with these edible markers in my hand. Because you never know when you're going to need to draw on a treat! Today we are drawing on gumballs making them all pretty and cool for the hip, hip gumball-lover. And I've partnered with Avery to help you package up those v-day presents right with these printable gumball valentines and few other illustrations. Let's all channel our inner eight-year-old, mmmkay?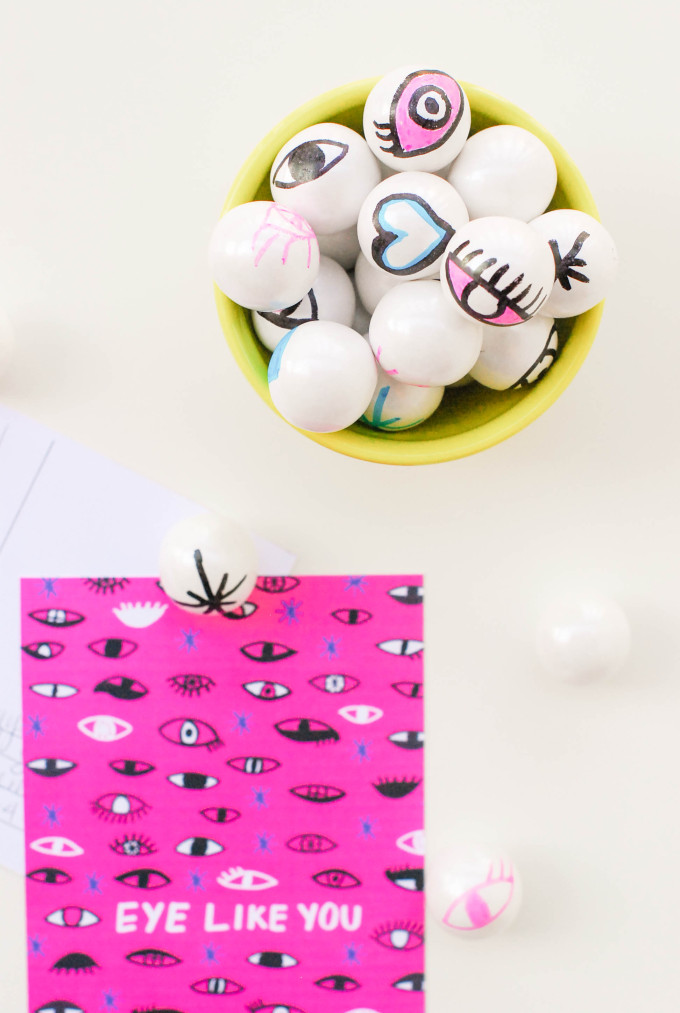 BONUS: There's a whole slew of downloads for you at the bottom of this post! Take a gander at the photos below. I'm sure you'll find something that suits your fancy and will be the perfect addition to your Valentines!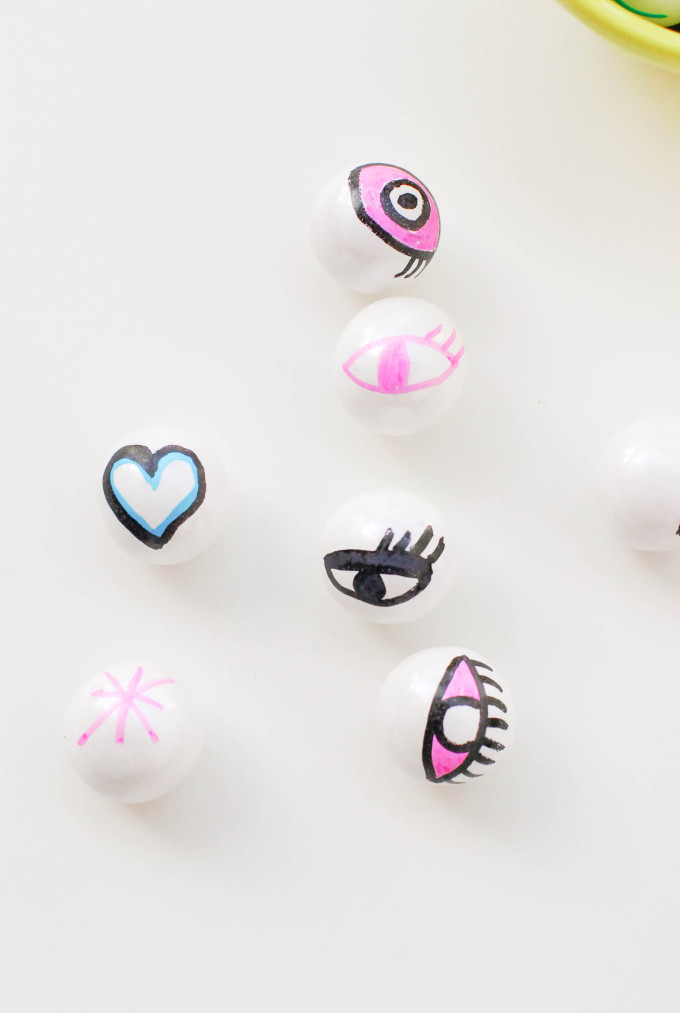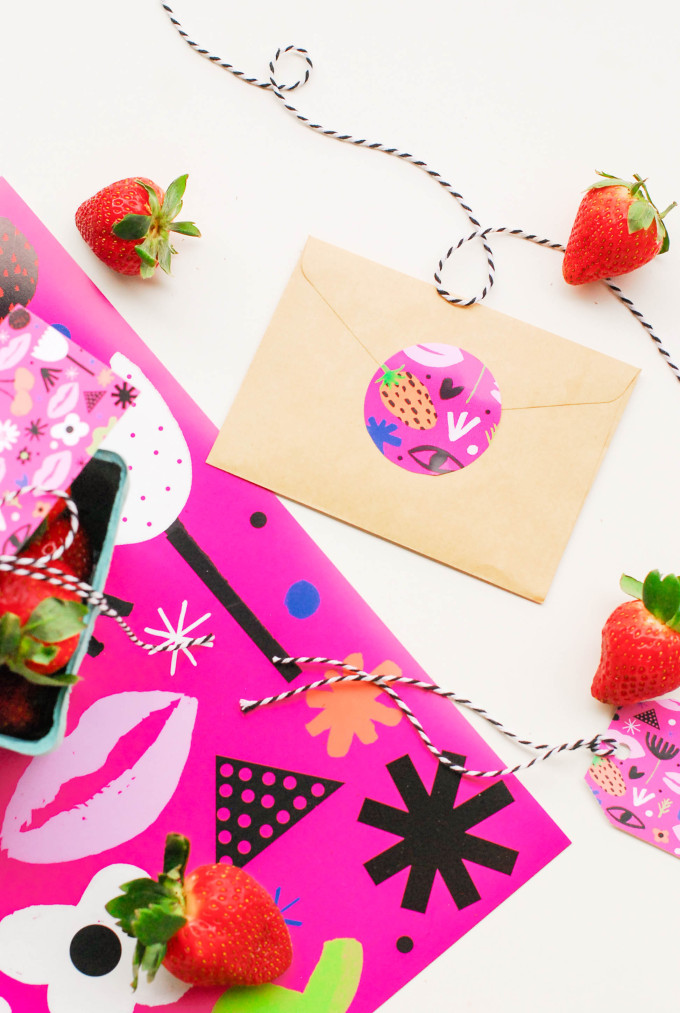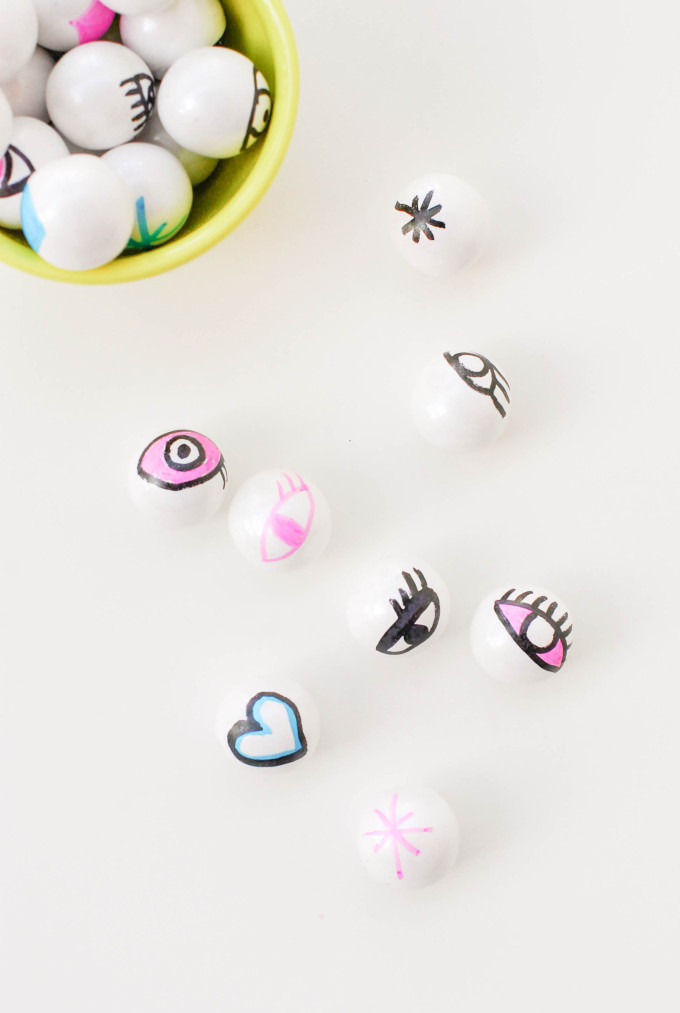 edible pens (Americolor FTW!)
white gumballs
I used this baller (get it?!? BALLER? Because…gumballs.) "EYE LIKE YOU" print illustrated by Jordan Sondler (we love her!) and copied some of the eyeball designs onto the gumballs. It's as easy as picking up a pen and drawing a few lines! Anyone can do it! And they should! YOU should!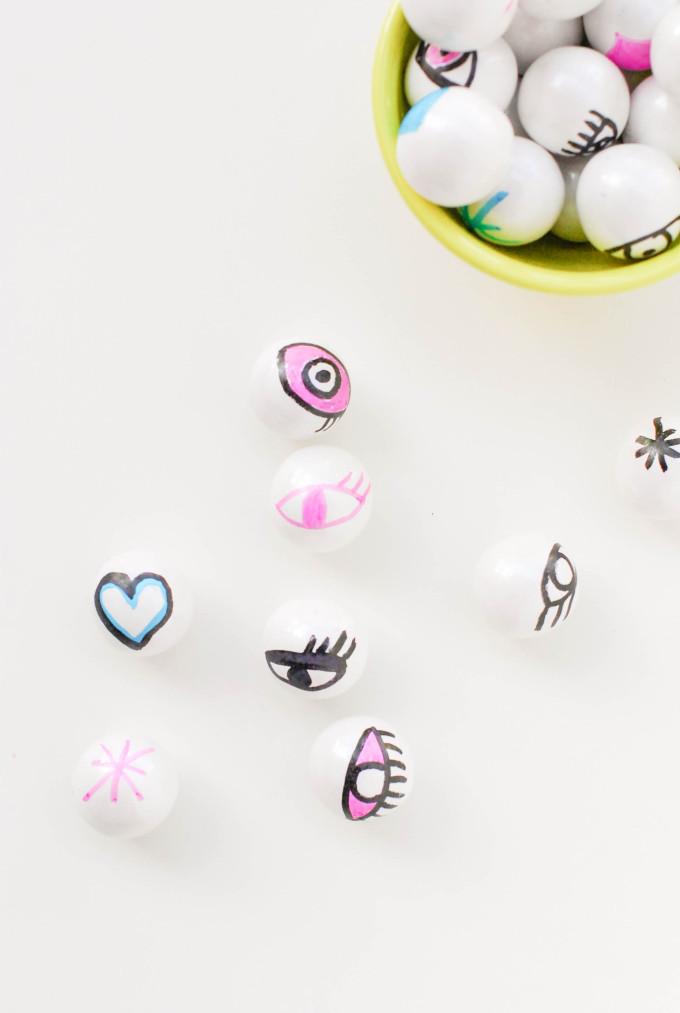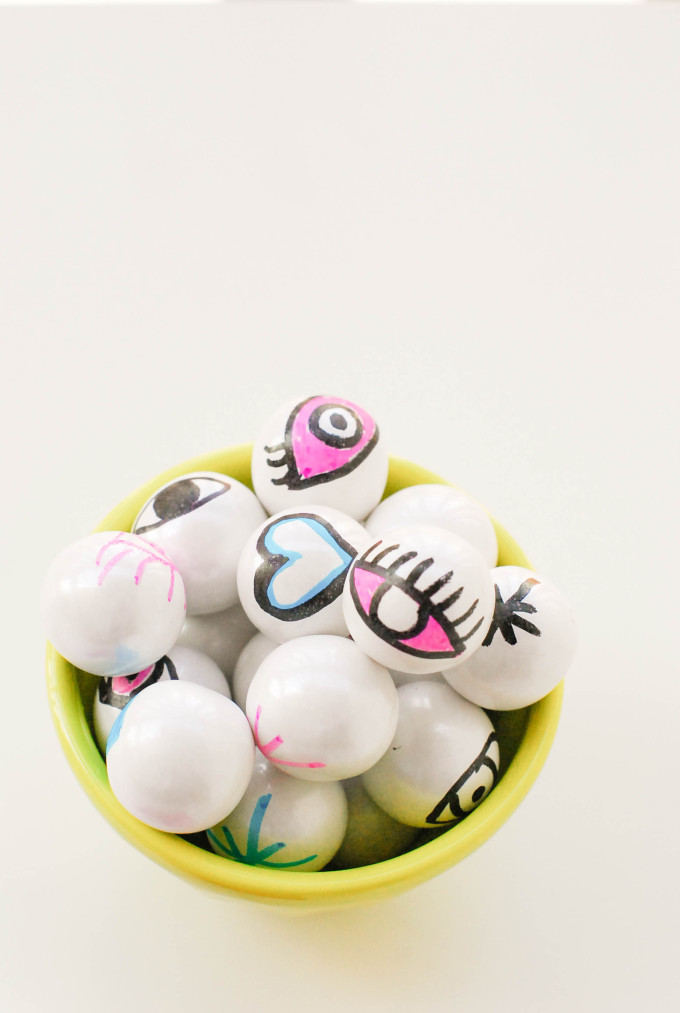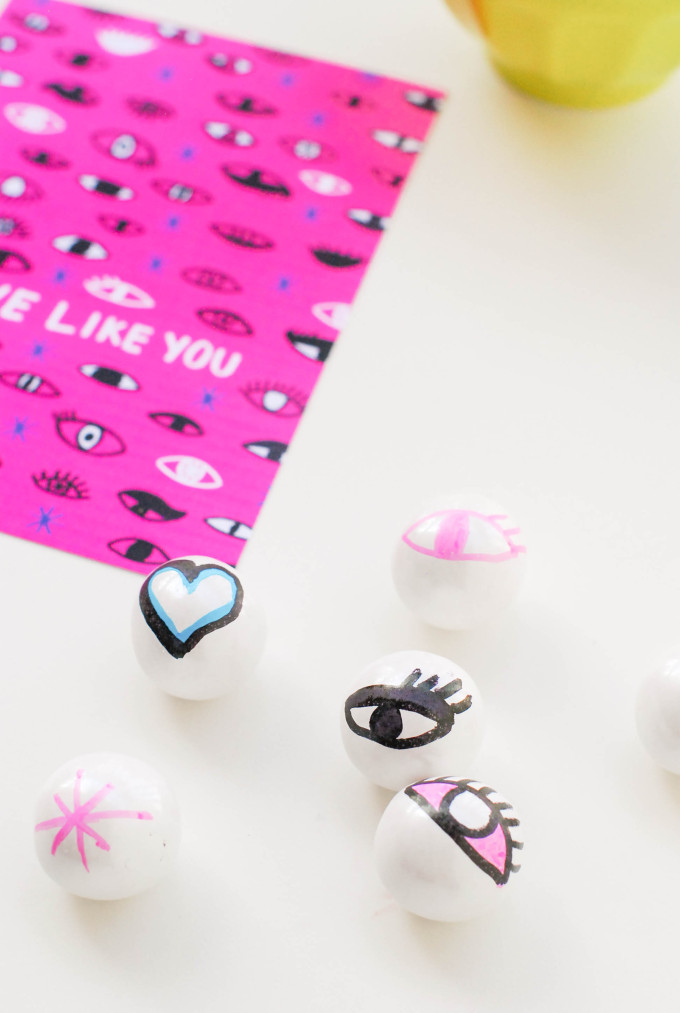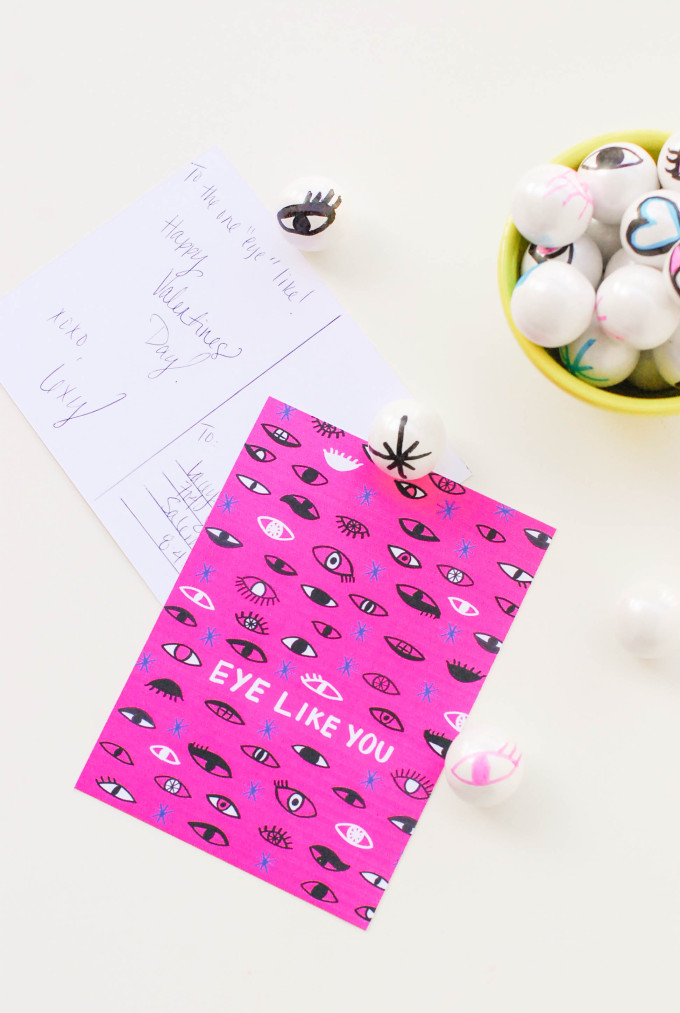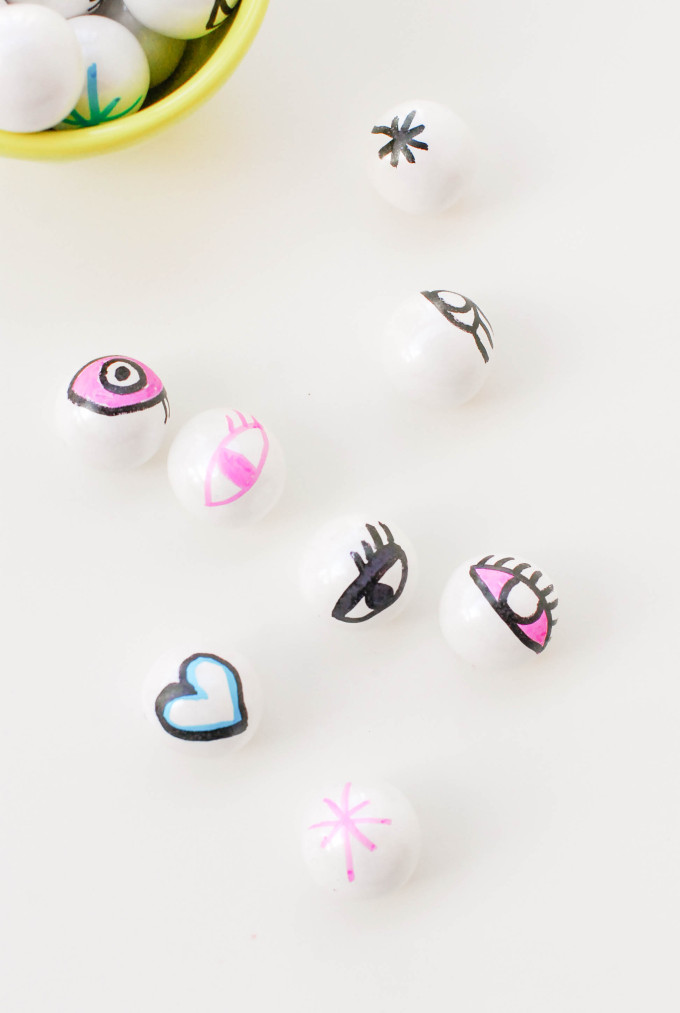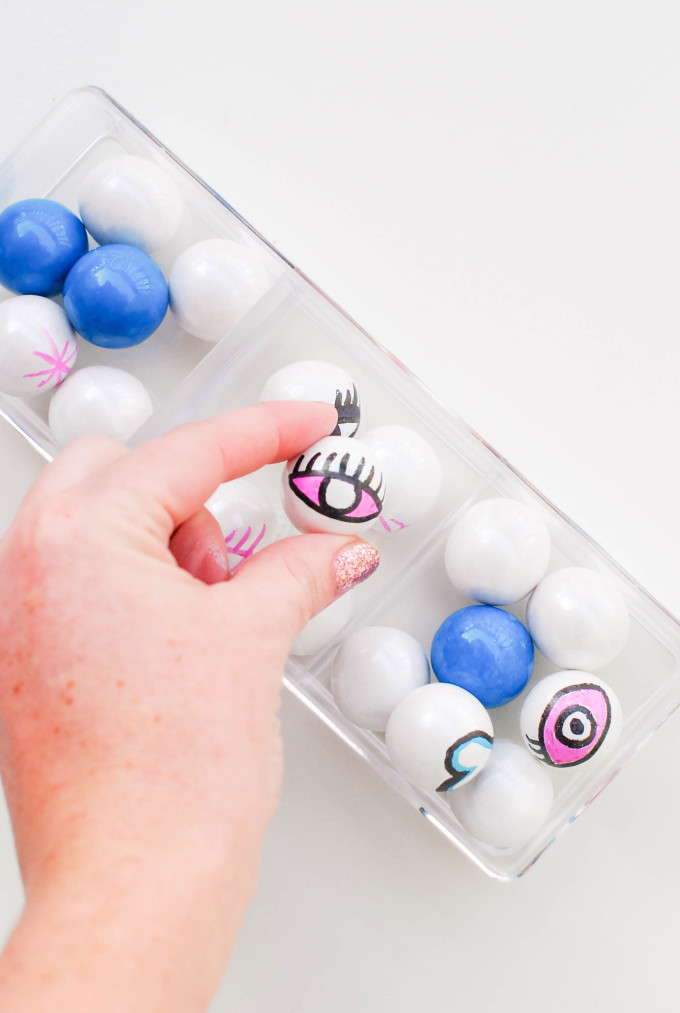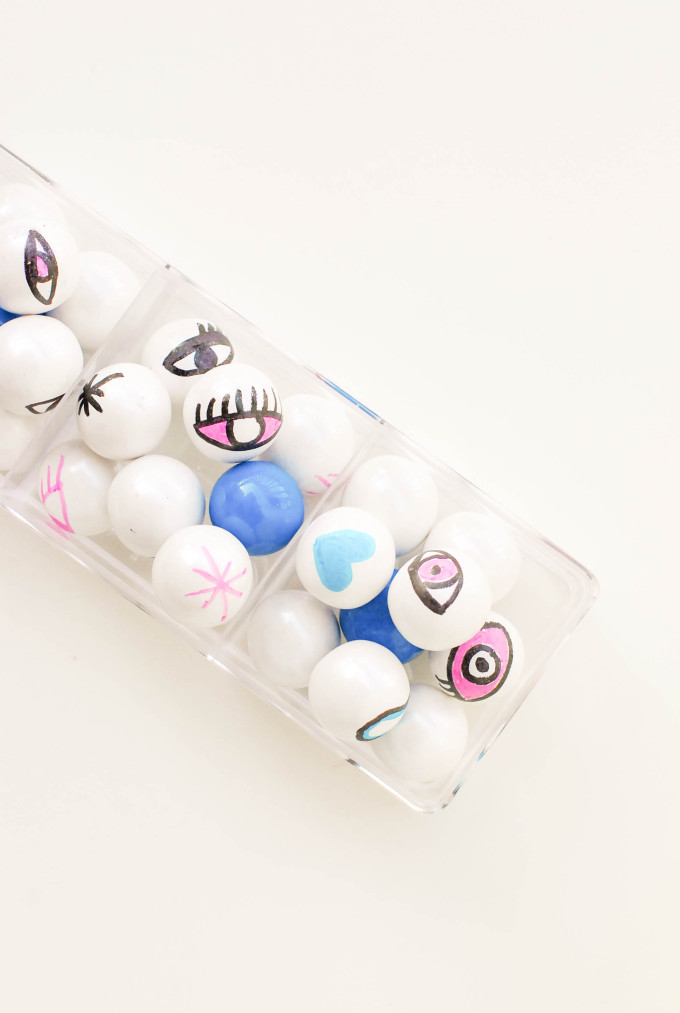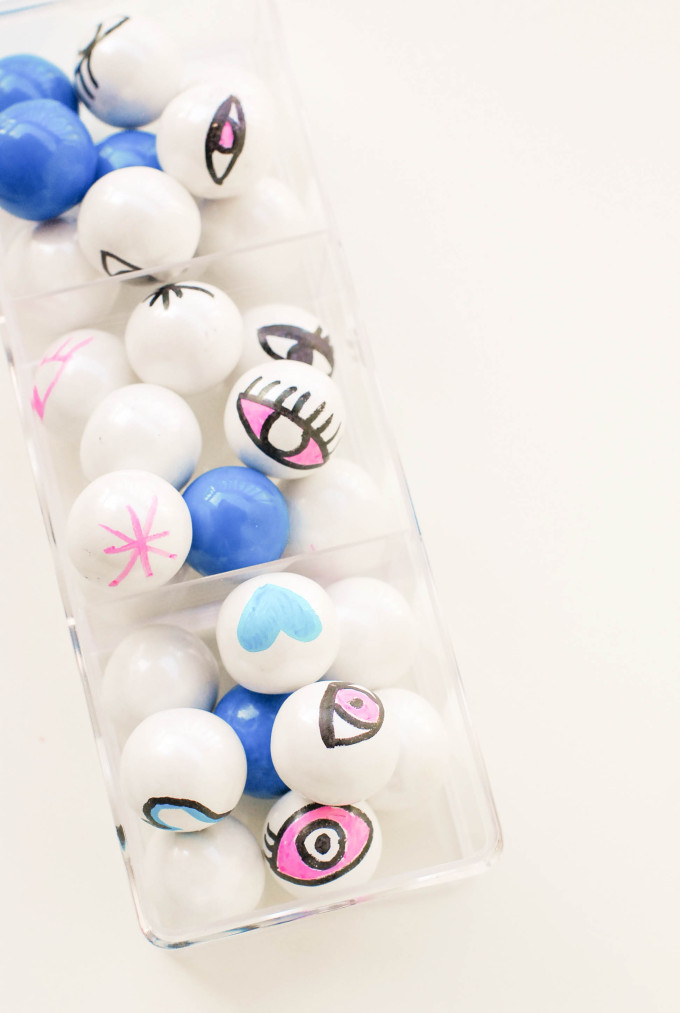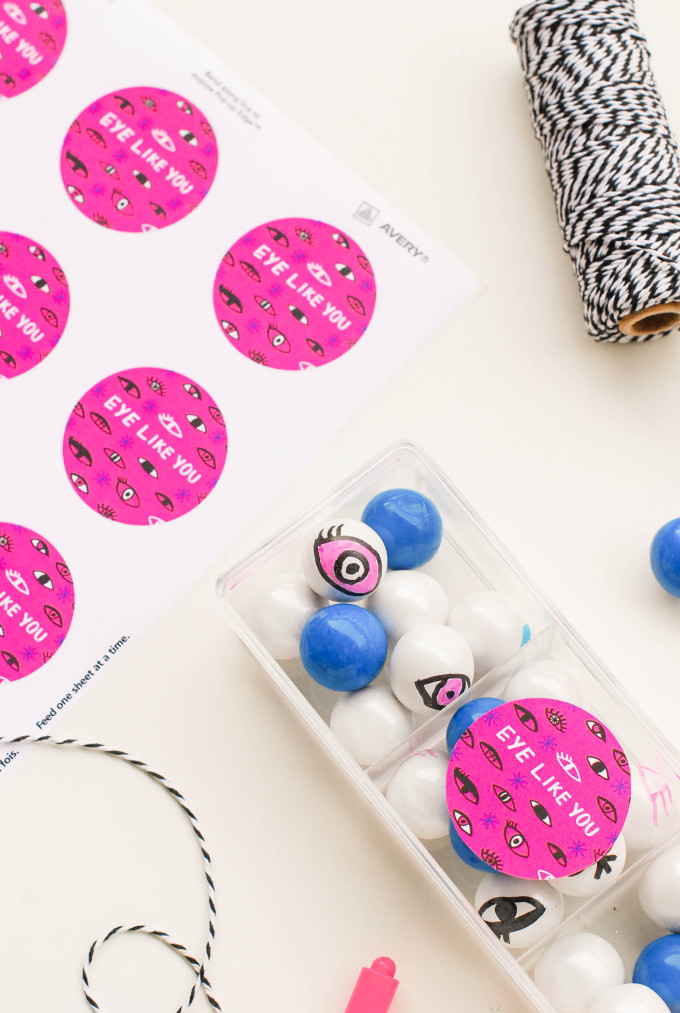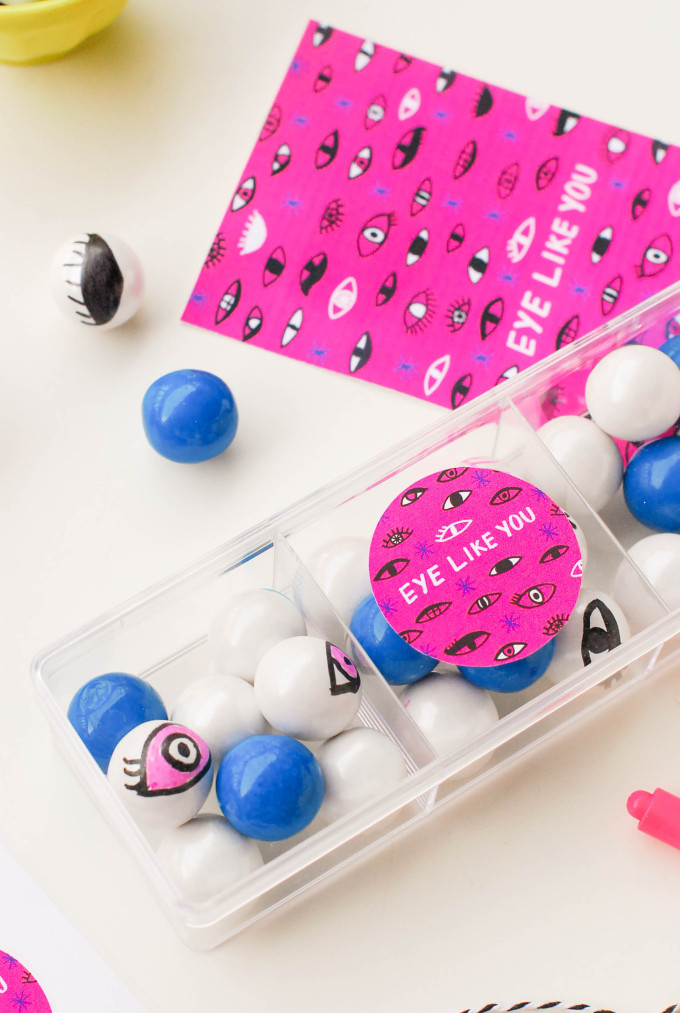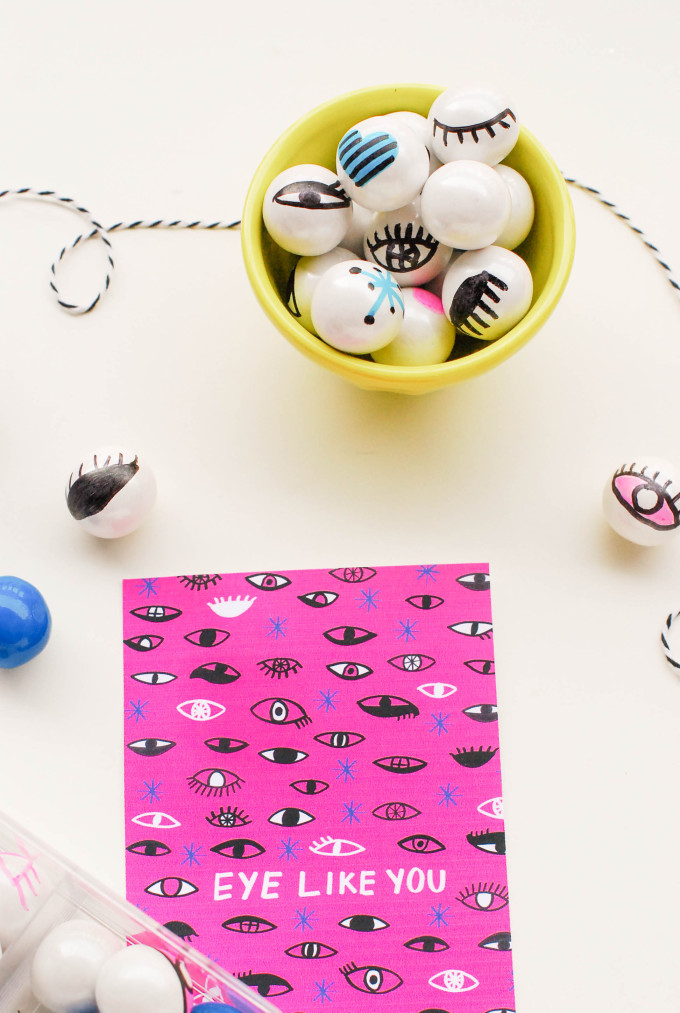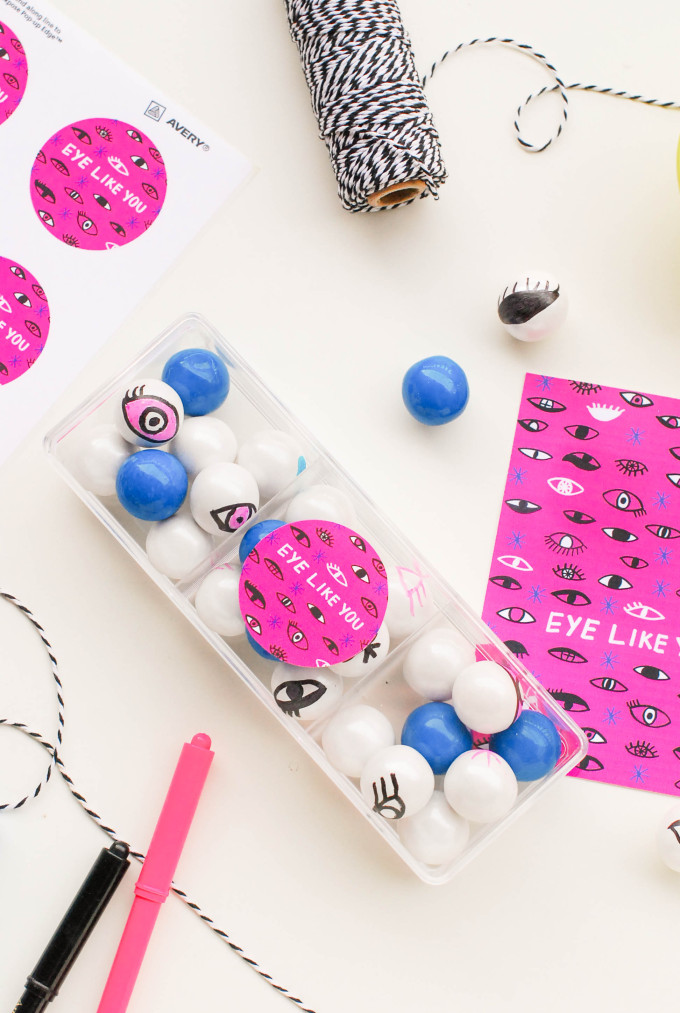 Package the gumballs up in a nice clear case to show off the eyes. Stick a lil' sticker up top, and you're set! Go the extra mile and print out some postcards and draw the post-y lines on the back. Mail to your valentines who live states away and they'll know you still love 'em.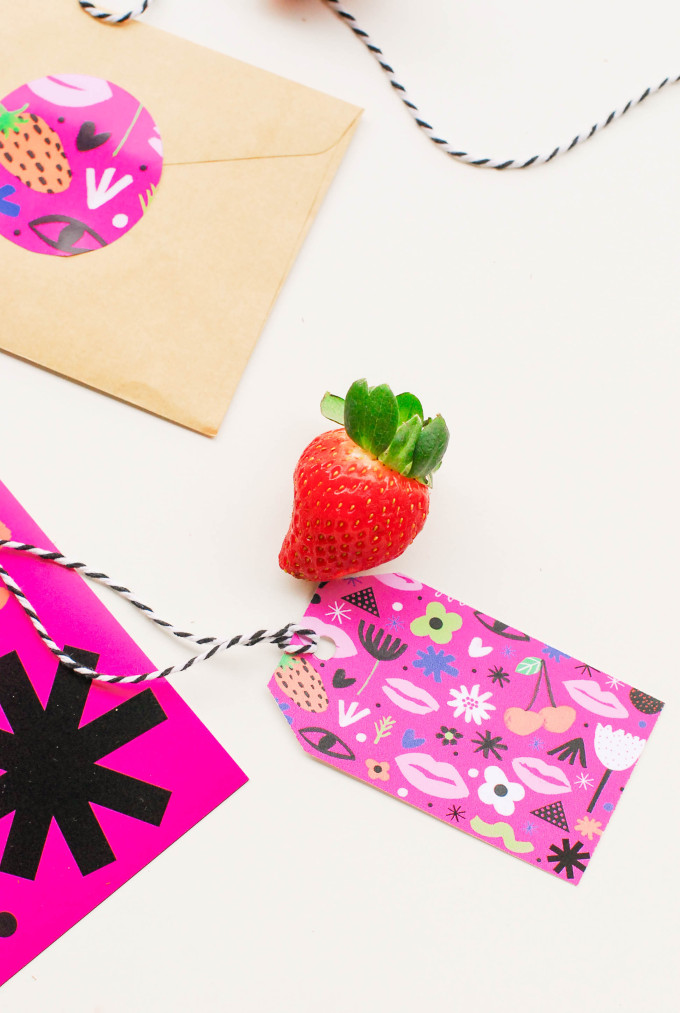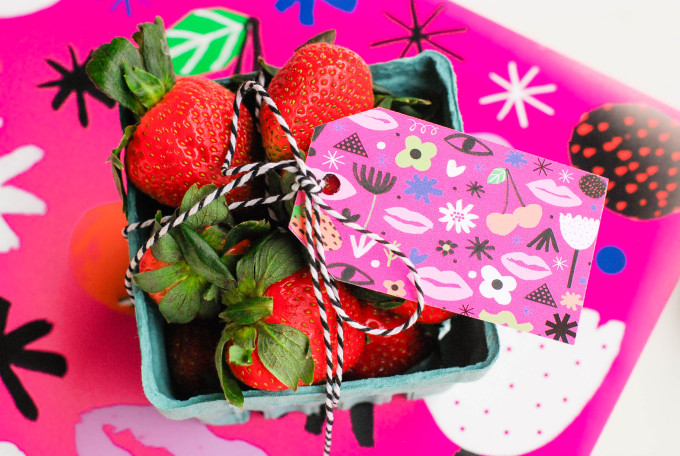 In addition to the gumball print, we've also got a fun fun pattern that can be blown up nice and big to wrap presents. Or frame. Or put on your backpack. Backpacks are still around, right?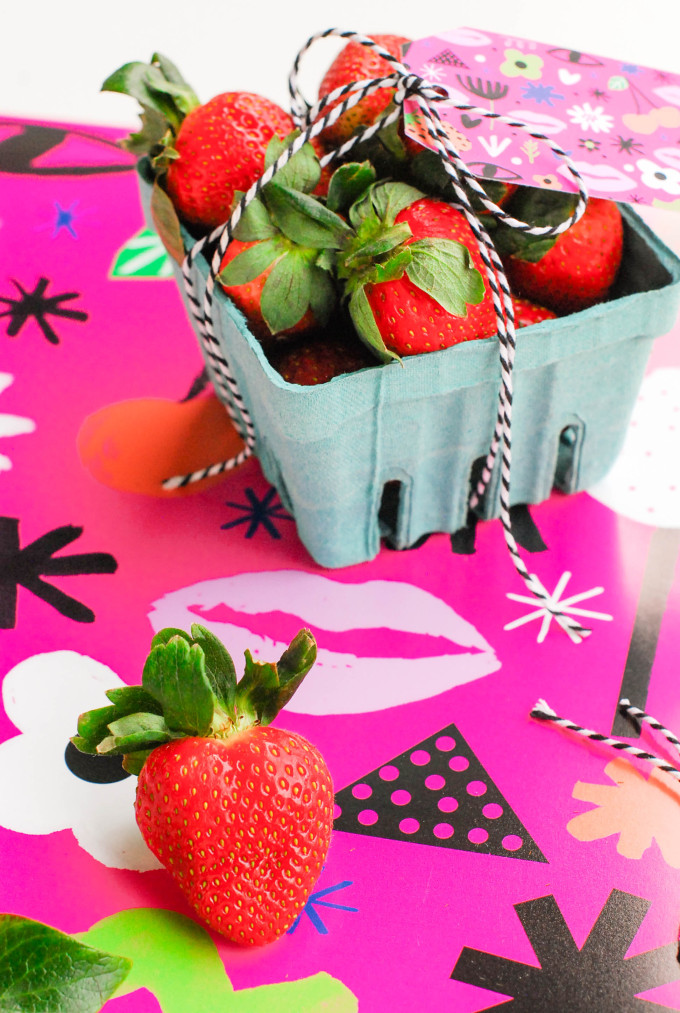 To download these labels in a few different sizes, simply click the links below! The strawberry wrapping paper can be blown up as large as 18×24 at an office supply store like Staples or Kinkos! Have fun! If you download and wrap any of these, I'd love to see! Tag your photos with #madewithproper so we can all take a peek! Now get to downloadin'!
DOWNLOAD \ Eyeball 2″ round labels
DOWNLOAD \ Eyeball 3.5×2″ gift tags
DOWNLOAD \ Eyeball 4.25×5″ postcard
DOWNLOAD \ Eyeball 5.5×4″ notecard
DOWNLOAD \ Strawberry Wrapping Paper
*This post is in partnership with Avery, a company that believes in bringing beautiful labels to the masses. Thank you for supporting the brands that help Proper create fun and inspiring content!
illustrations: Jordan Sondler
photography: The Proper Pinwheel