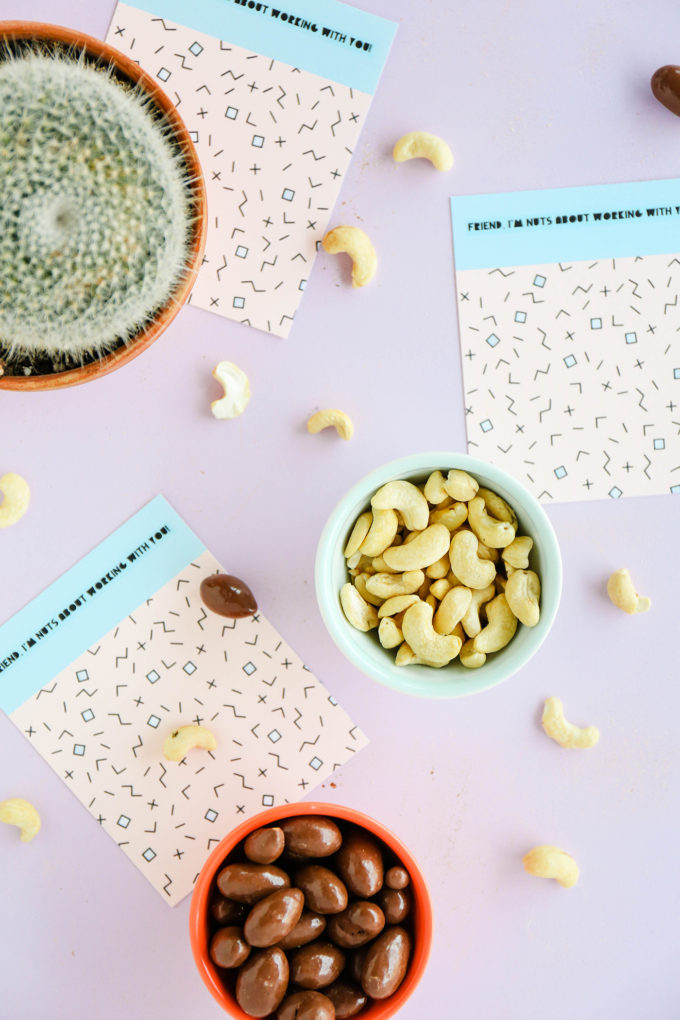 Remember when you were in elementary school and you got to decorate a shoebox and bring it to class? And everyone in the class would drop their different valentines in? And then you'd get home from school and read all of the valentines and read between the lines and see if any had any hidden meaning? I miss that. I was also trying to decipher the codes on those Batman and Hulk valentines to see if my crush was confessing his feelings. Now that I'm an adult, I kind of want to bring that magic back into my February each year. Maybe not so much as reading between the lines, but our friends in the office and those we work with day-to-day deserve a little valentine fun so I bring you these super fun and super simple printable valentines for your coworkers! You'll definitely be the fave in the office.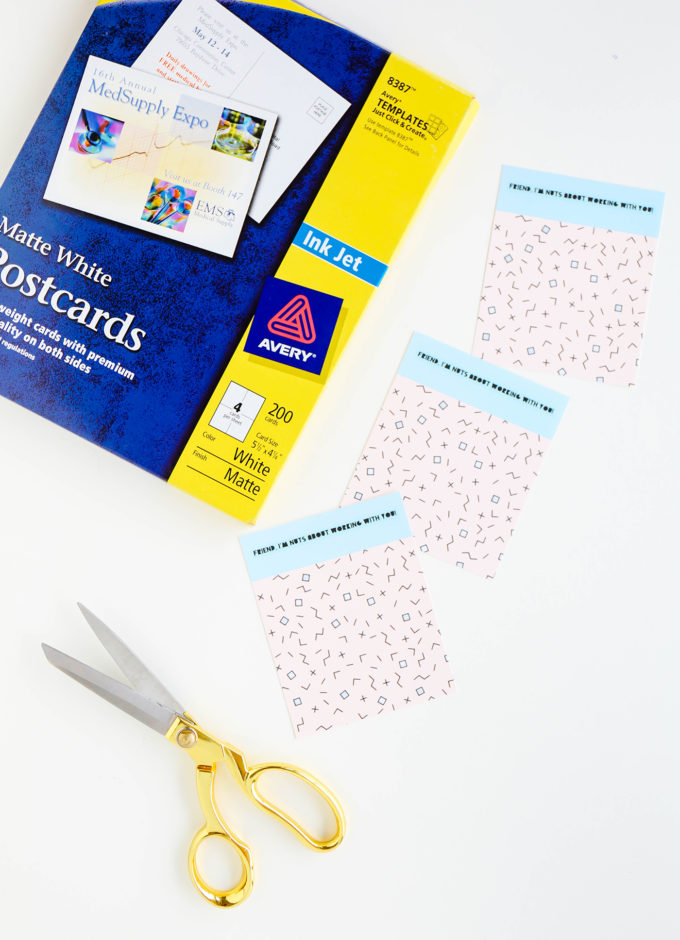 Printable Valentines For Your Coworkers
Inkjet Printer
Scissors
assorted nuts to attach as a gift
download (available at the bottom of this post!)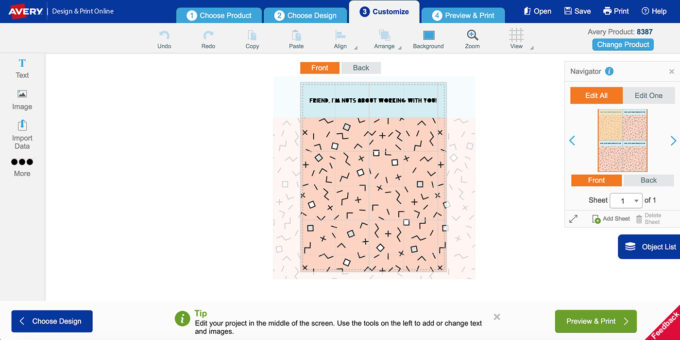 One of my favorite parts about these valentines is that the text can be deleted or moved around on the design in Avery Design & Print Online. So you can use these postcards for all sorts of occasions this year!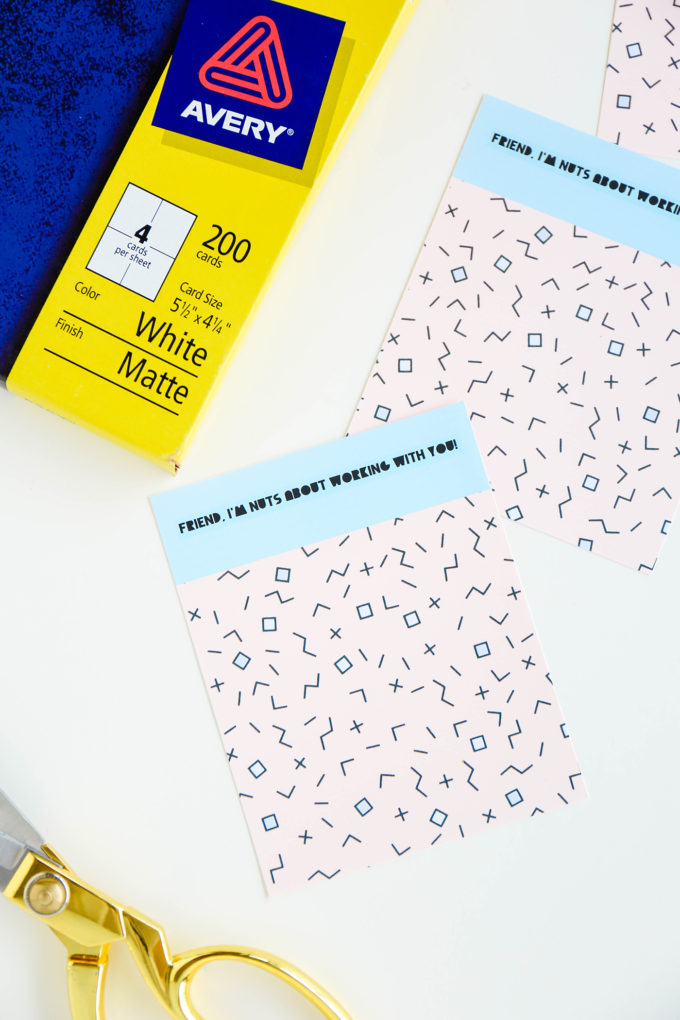 They print out 4 to a page and then you can just pop each out along its perforated lines. Super easy! These make excellent notes to keep in your kitchen or desk.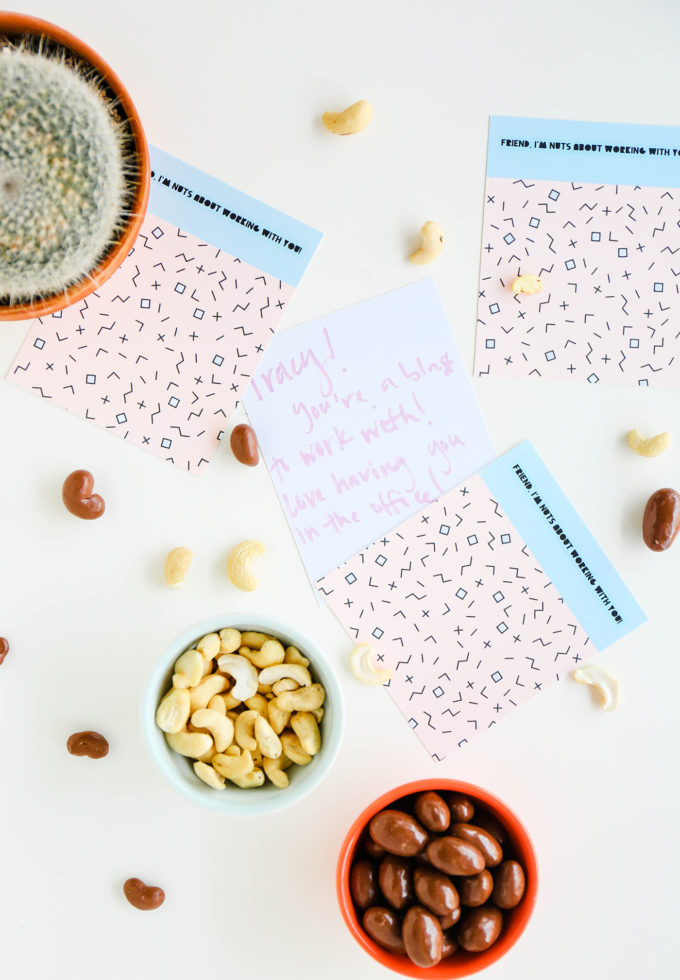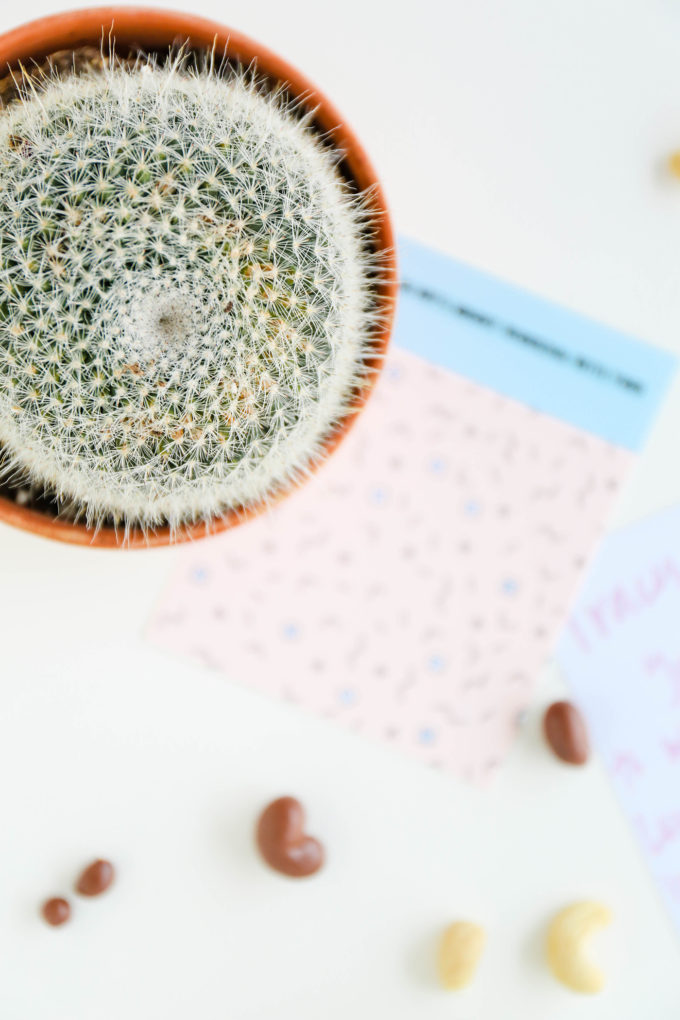 I plan to gift these to our friends and team that we've worked with these last few months. And I'm on a bit of a nut kick so these are perfect when packaged up next to some chocolate covered almonds or cashews. Nuts forever.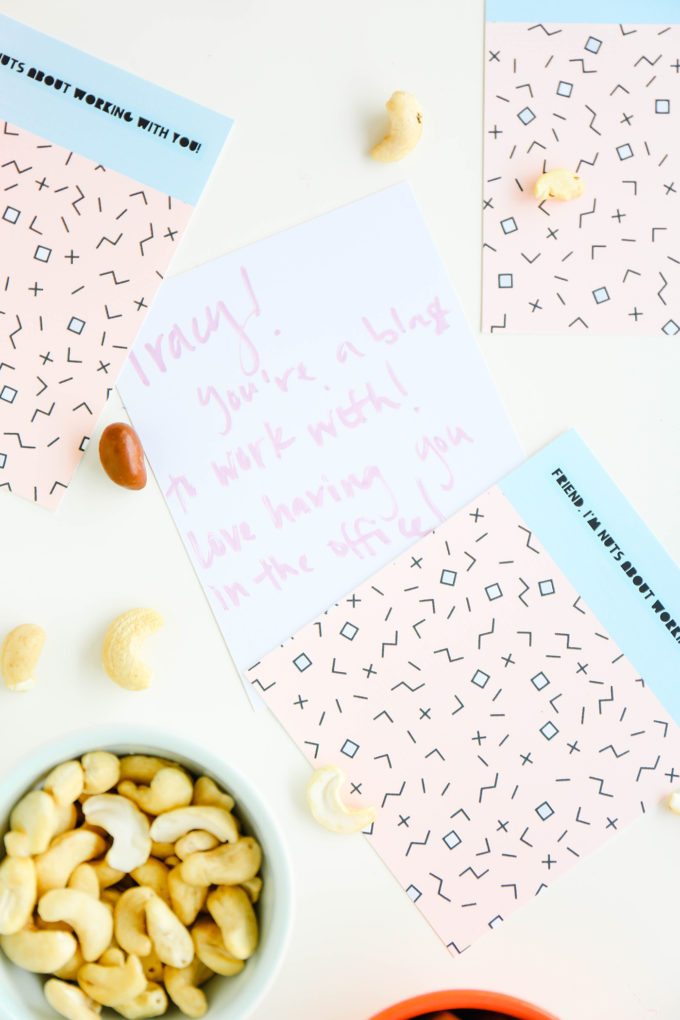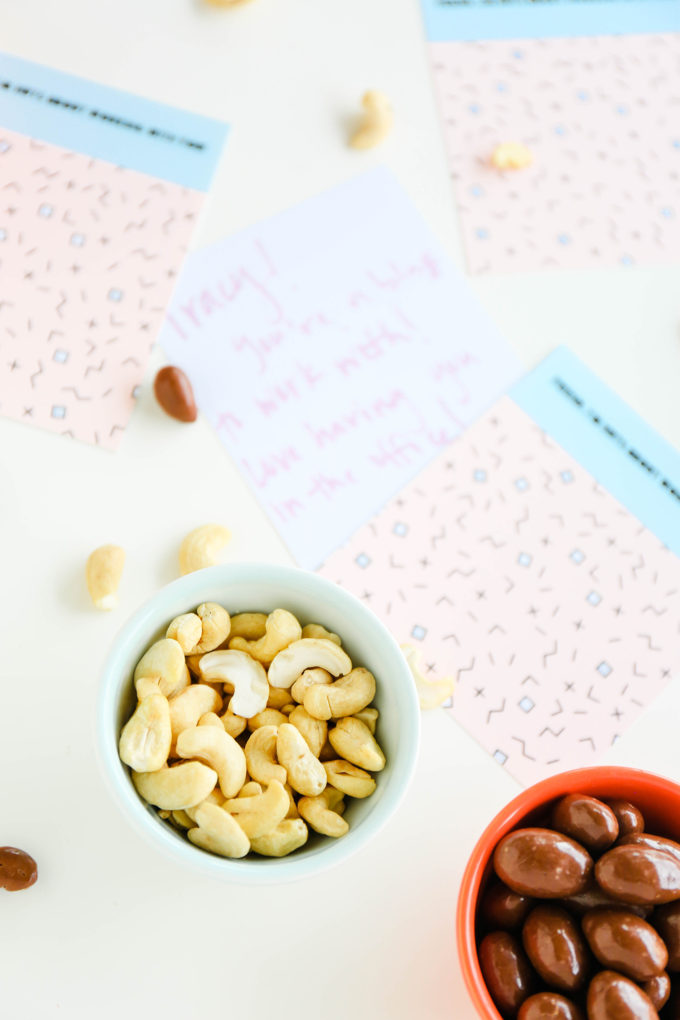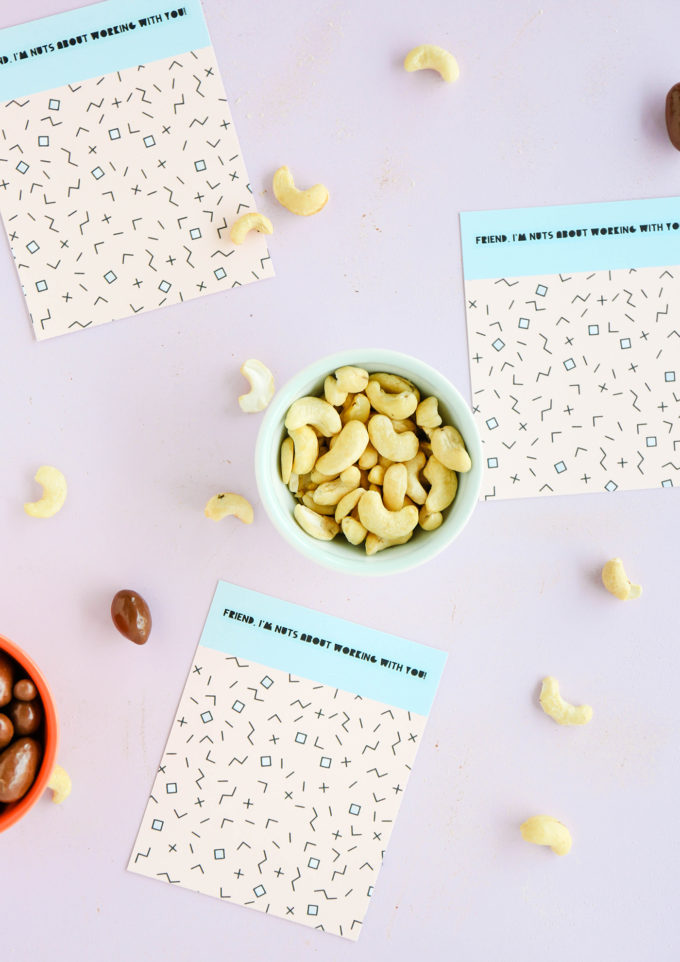 Your coworkers will feel so appreciated this February 14th. It's much more fun when treats are involved. So show them that you love working with them this way!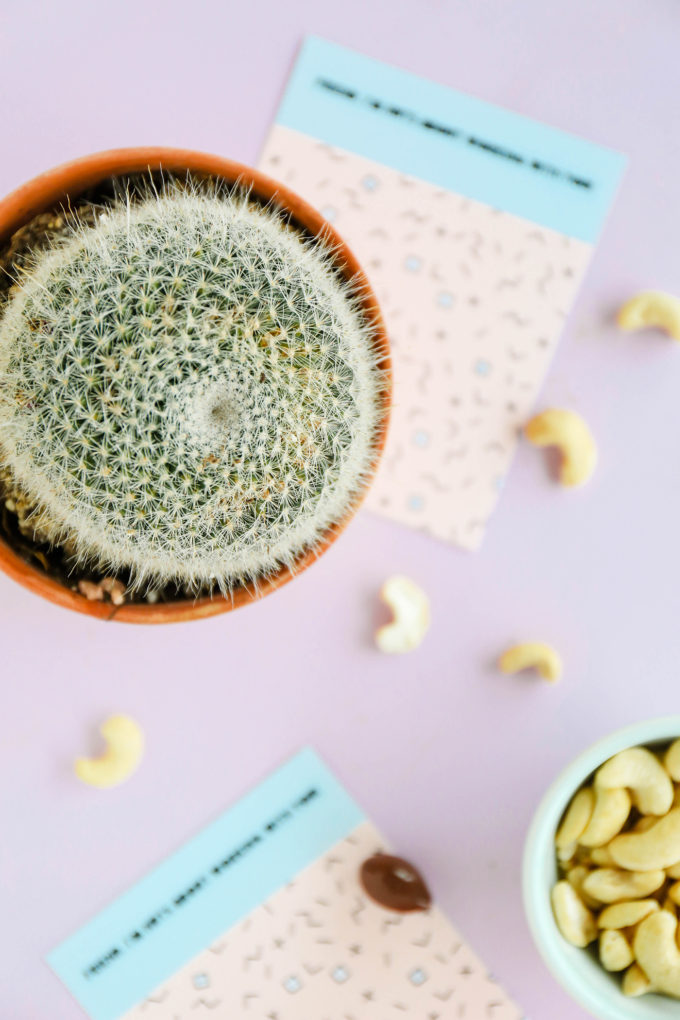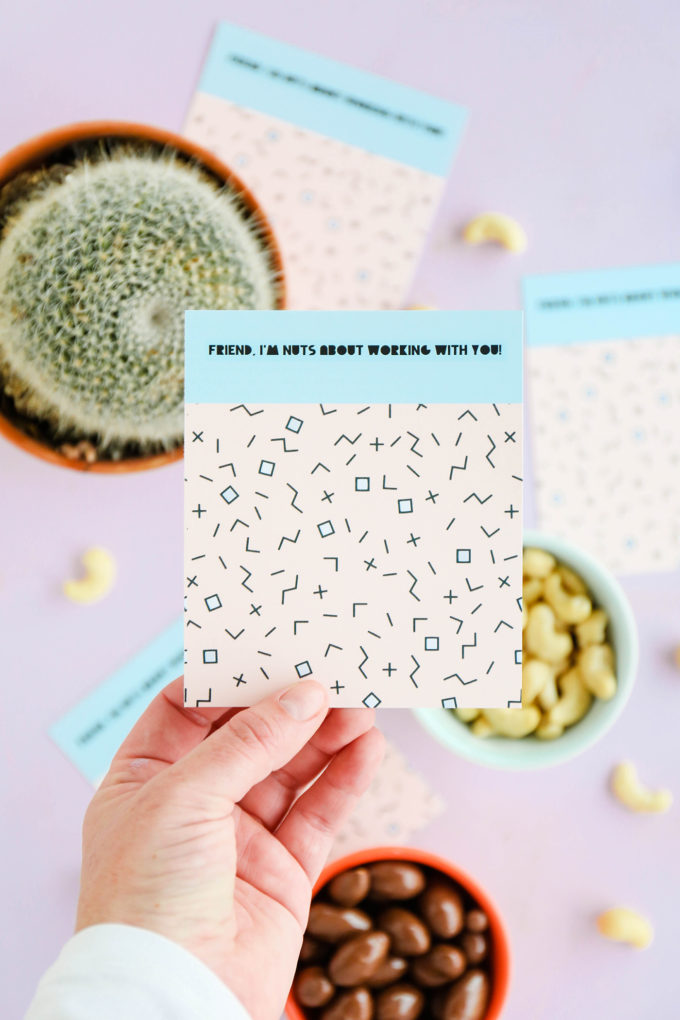 To print out the valentines, simply click the link below. The design can be enlarged or shrunk to fit your needs and the type of label you're printing on. The label design is a downloadable .Avery file. Download it, and then go to www.avery.com/open to open the file using Avery Design & Print Online. **Because it is an .Avery file, it may seem like it is broken or didn't work, but the design will open up if you go to www.avery.com/open to open the file using Avery Design & Print Online. Open everything up (it's all sized and ready for ya!), keep the text or add your own, and then save and print on Avery White Matte Postcards (#8387)! Hooray for getting our lives together!
Check out some of our past printable collaborations with Avery right here! **Please remember that this download was designed for non-commercial use and may not be redistributed or sold in any way. So happy if you share it, but please link to the original post. Thanks mucho!**
concept, design, & photography \\ Lexy Ward