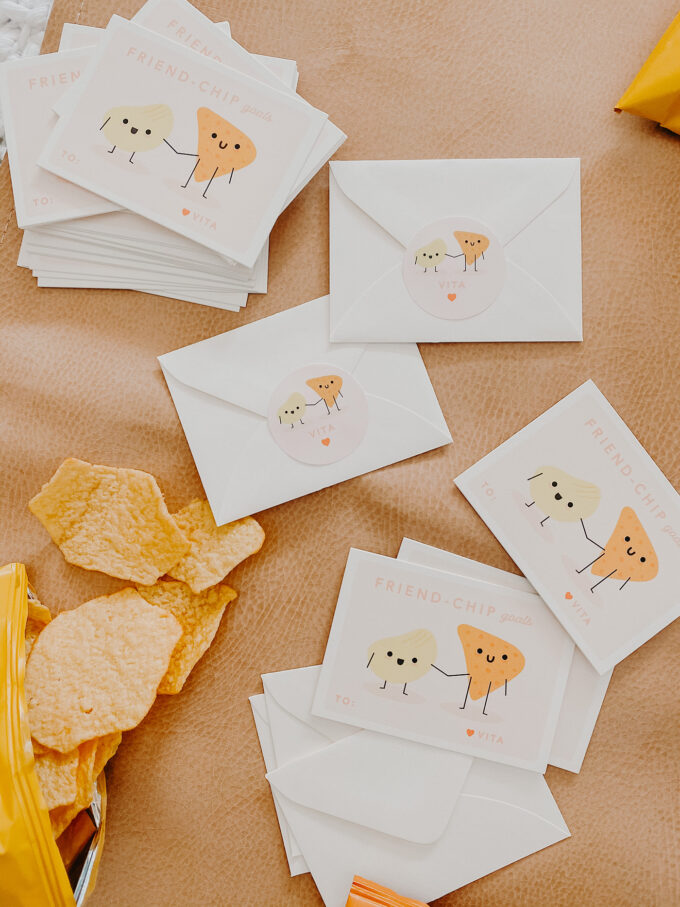 We absolutely love Valentine's Day over here. I look forward to making a box with V every year and then putting together fun little valentines for her classmates. With our online schooling schedule being what it is right now, a classroom valentine exchange just isn't in the cards for us. So! I emailed the parents of V's classmates and we've worked out a way to do a socially-distanced exchange (basically – they drop off at my house and then I divvy out and return to them before February 14th). V and I spotted these cute Friend-chip Goals Valentines from Minted a little while ago and just knew that they were the ones for her. They've got a whole collection of classroom valentines right now and it was HARD to choose! We ultimately went with two designs and are so excited to package everything up and deliver them to her classmates. I've got a little code for you to save on your Minted valentines order & get free shipping below so scroll on!
I also rounded up a few classroom valentines too so you can print at home too! This February 14th is gon' be good.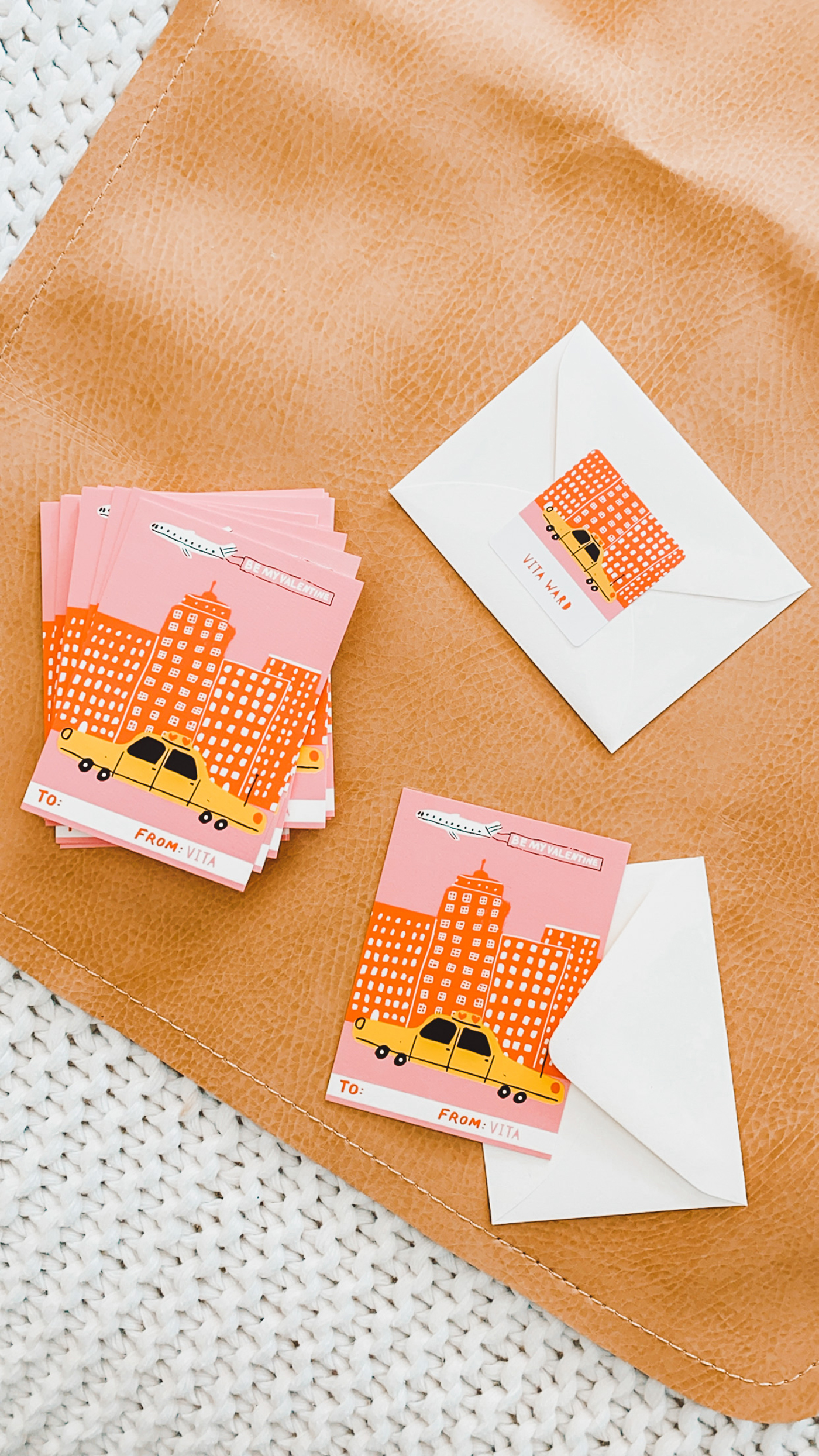 You can save 15% AND get free shipping on your valentine gifts order with Minted using my code VDAYLEXY. The code expires on 2/7 so make sure you get your order in before then! Also, brace yourself because they are CUTE. It's hard to pick just one. It's hard to pick just five.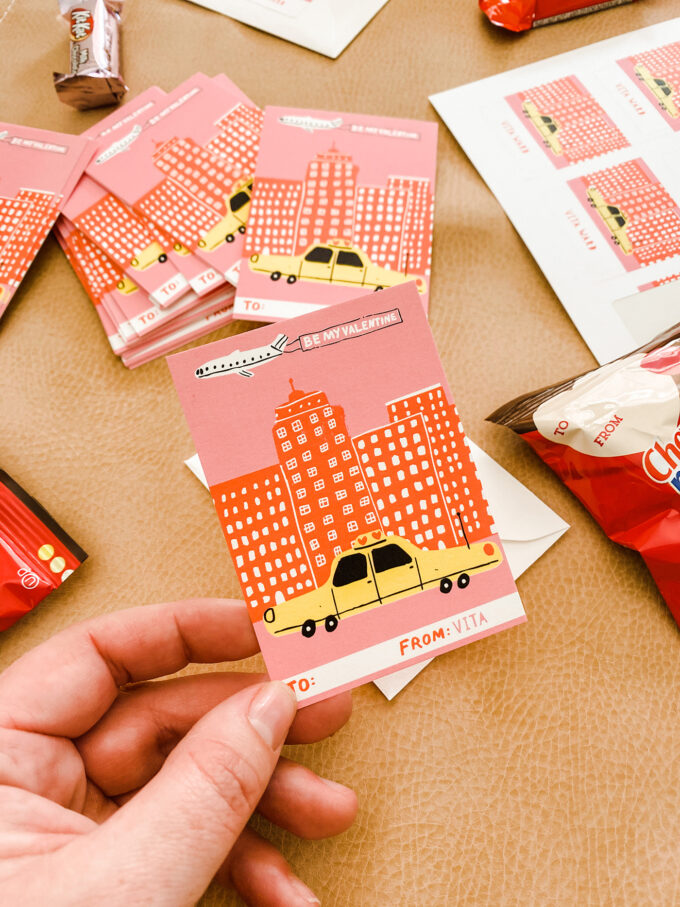 We also loved these Cityscape Valentines designed by my fave Jordan Sondler (we've collaborated on printable designs like these valentines in the past!) and we ordered some matching stickers to go with everything too!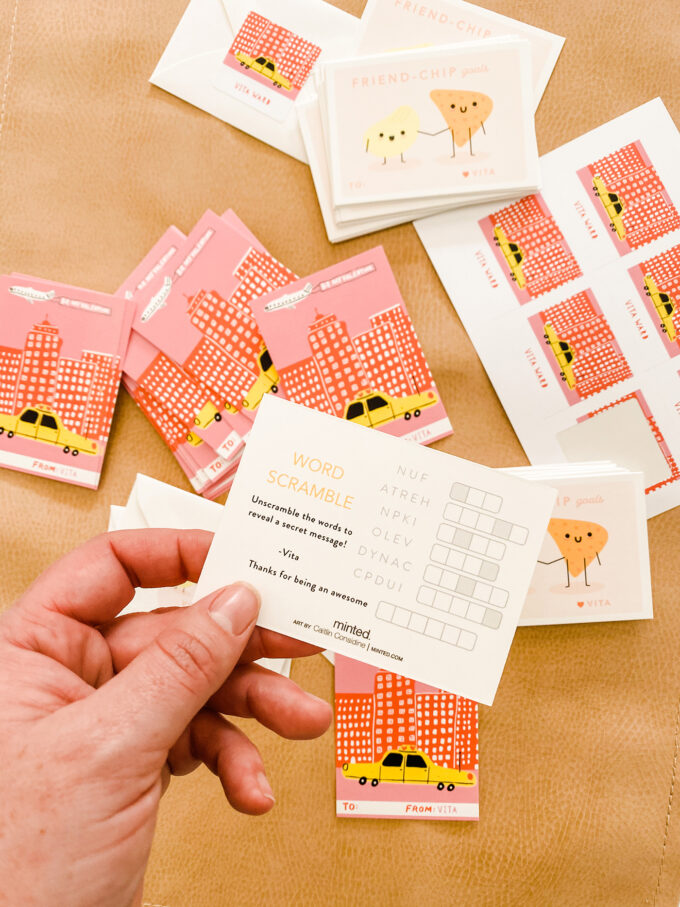 And then a little word scramble on the back because EDUCATION.
Check out Minted's collection of Valentine gifts right here! And don't forget to save 15% off & get free shipping with code VDAYLEXY.
And if you're in the mood for some more classroom valentines inspo, see a few of my faves below: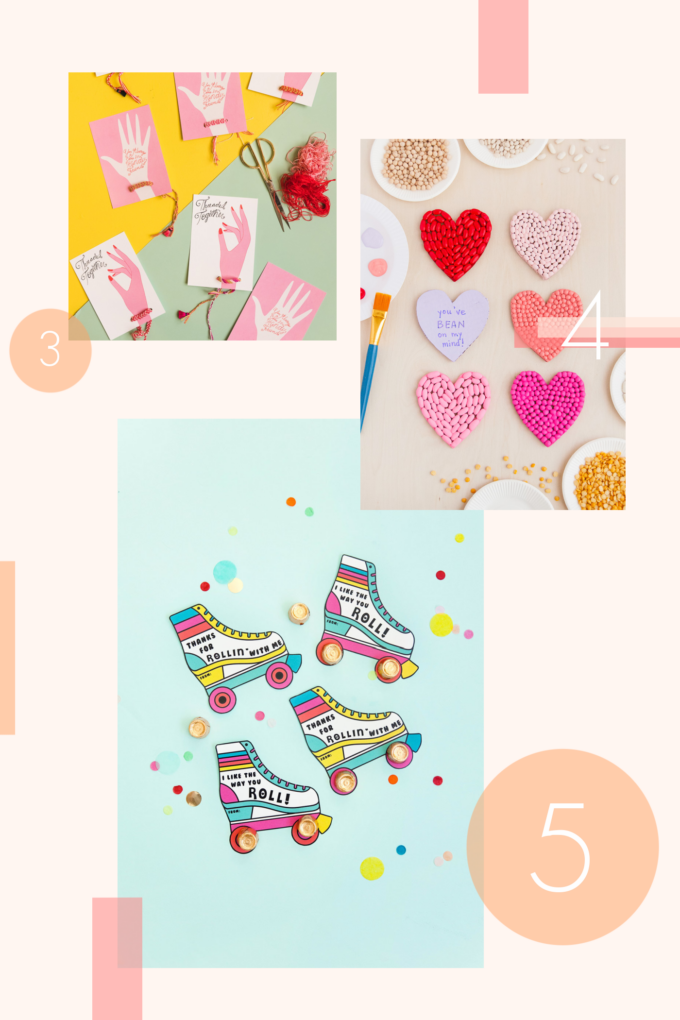 Hand Holding Heart Pop Up Card via The House That Lars Built
Bean Mosaic Valentines via Handmade Charlotte
Roller Skate Valentines via Tell Love and Party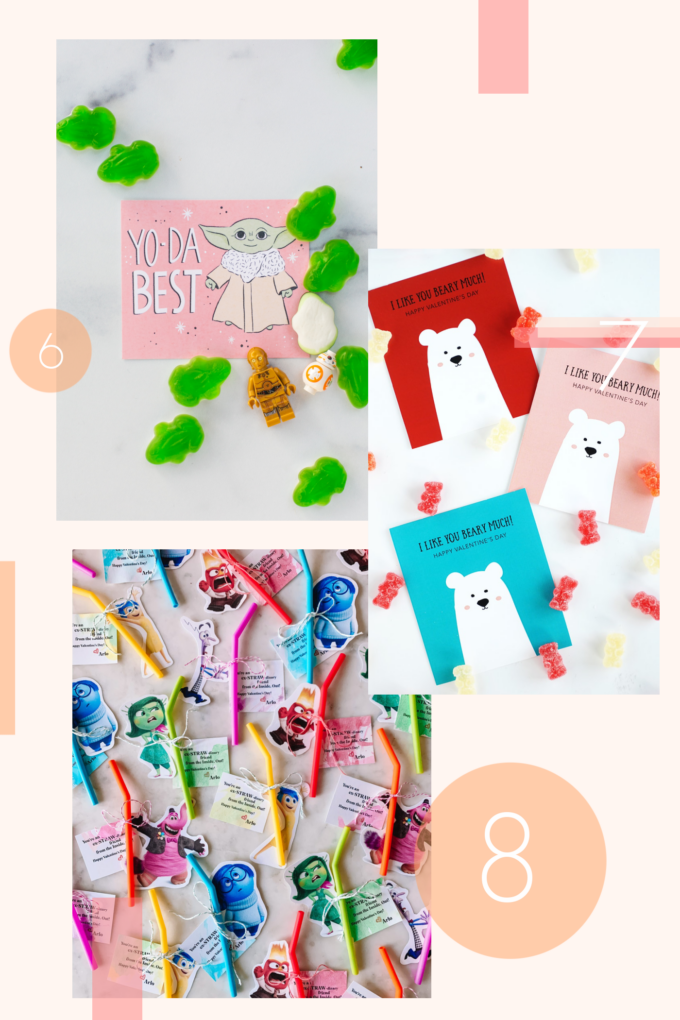 Printable Baby Yoda Valentines via Lovely Indeed
Printable Bear Valentines via Alice & Lois
PIXAR Inside Out Valentines via Studio DIY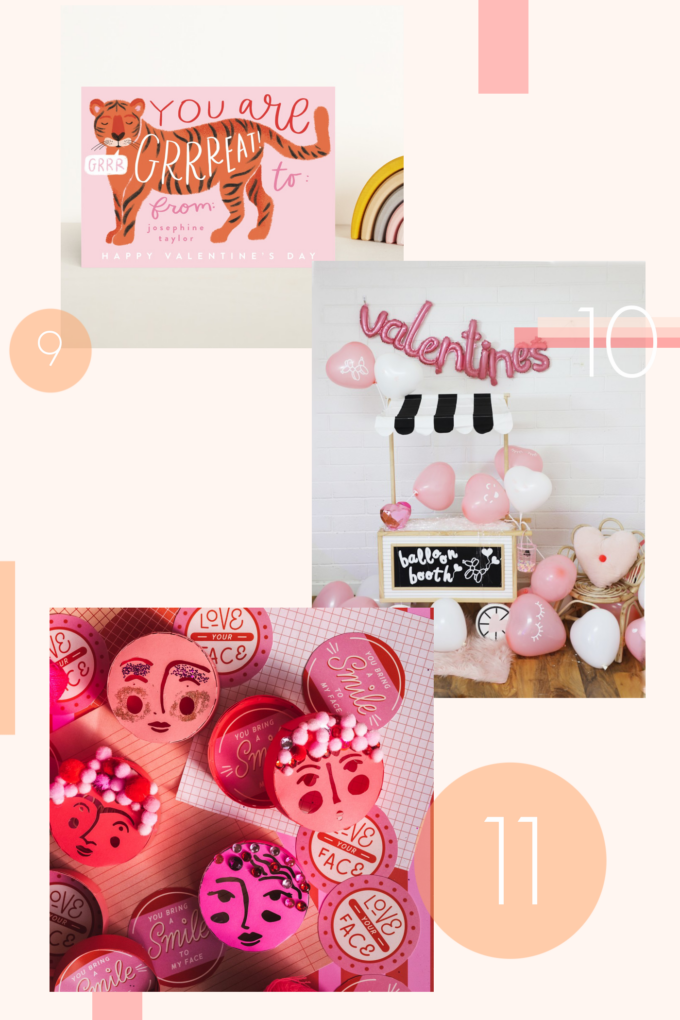 Great Tiger Valentines via Minted
DIY Valentine Balloon Booth via A Bubbly Life
Love Your Face Boxes via The House That Lars Built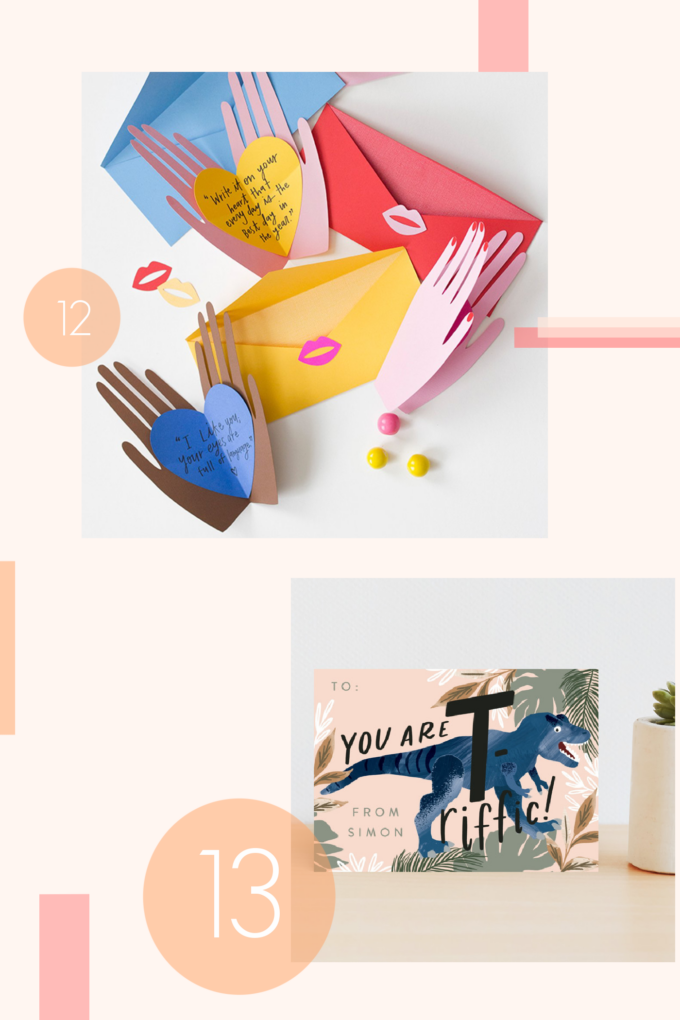 Hand Holding Heart Pop Up Card via The House That Lars Built
T-Rex-riffic Valentines via Minted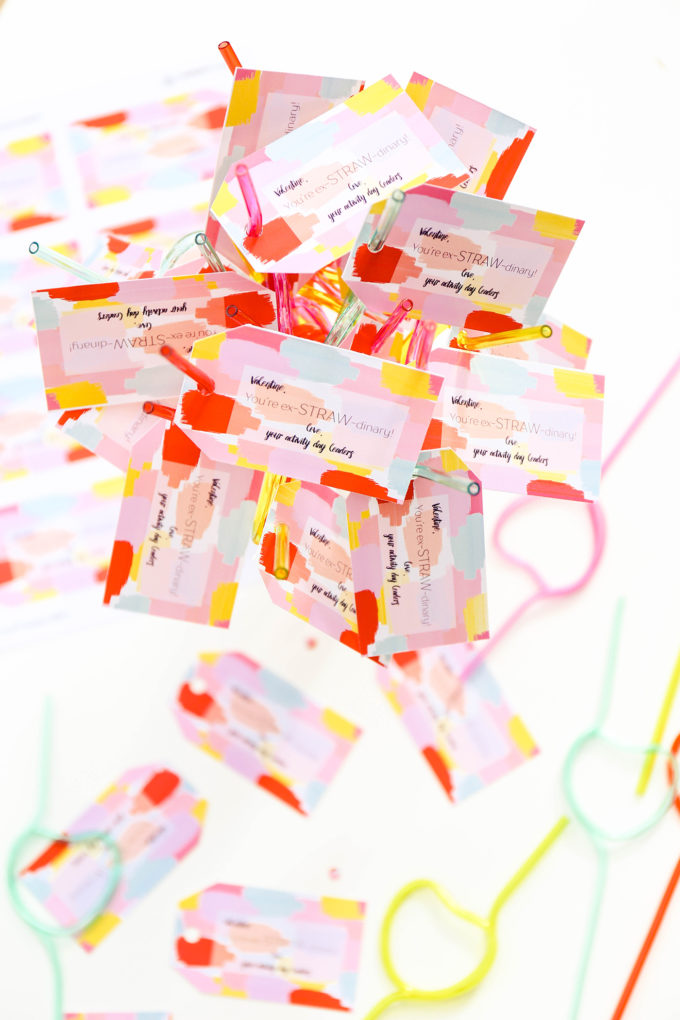 You can also snag some crazy straws and then print out & attach these Painterly Straw Valentines!
Are your kids going to school right now? Or are they doing schooling completely online? We're all just navigating this new school year as best as we can. So here's to pretty paper things to occupy our thoughts and brighten our days!