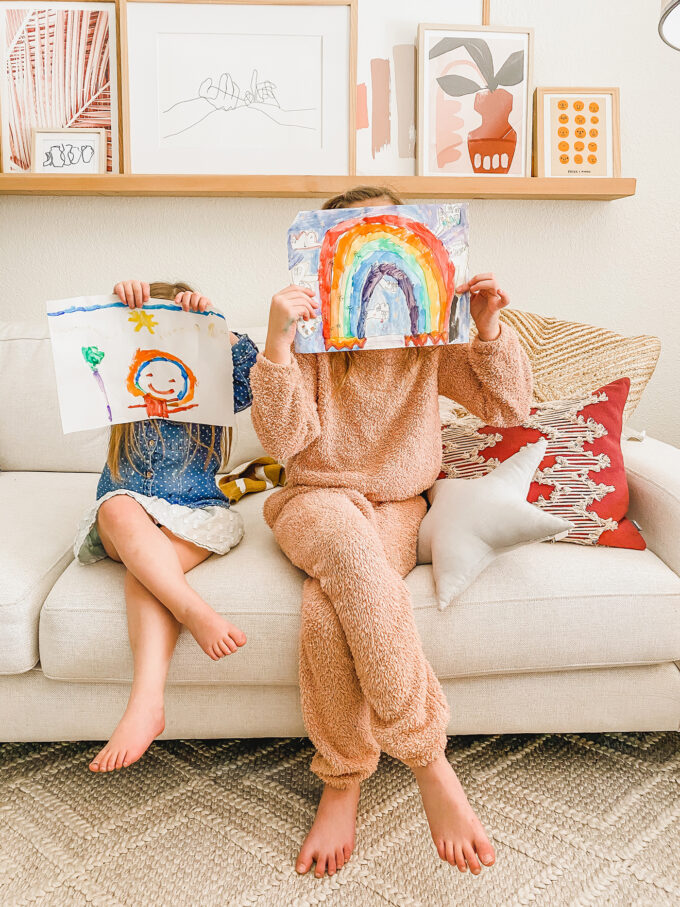 There's always a lot of talk about dreams and goals around the start of every new year. While resolutions are almost/basically/pretty much the same thing, I've tried to not label mine as "resolutions". Whenever I do, they feel really official, and the disappointment is hard when I inevitably drop the ball. LOL. I'm acutely aware of my shortcomings. The last year has really helped me shift my focus in every aspect. I'm trying harder to be more present with the kids (because they're only in my house and into hanging out with me for so long). I'm trying to be more productive when it comes to work. I'm trying to make healthier choices for myself and the fam. (While also allowing myself the little indulgence or DC every once in a while.) There are plenty more specific dreams that I want to put down on paper, and the Toyota Dream Car USA Art Contest made me want to do just that! The contest is for US youth (ages 4-15) and is all about scheming up your dream form of transportation. It doesn't have to look like a car to get you where you want to go! I feel like there's a deeper lesson here. (wink, wink)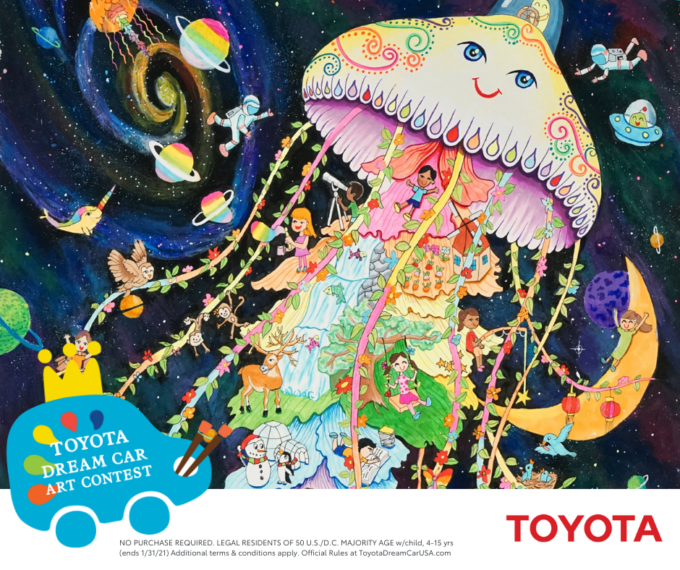 Vita & Mara are both very very in love with art and this felt like a contest that was perfect for V to participate in. It's all about inspiring creativity and imagining what the future would look like when it comes to transportation. I laugh because V was getting pretty serious about her draft game. Draft after draft and then changing her mind about what her "car" would look like and why. She landed on a rainbow rocket complete with attached clouds that have themes. And I'm totally here for it. Can this be a real thing?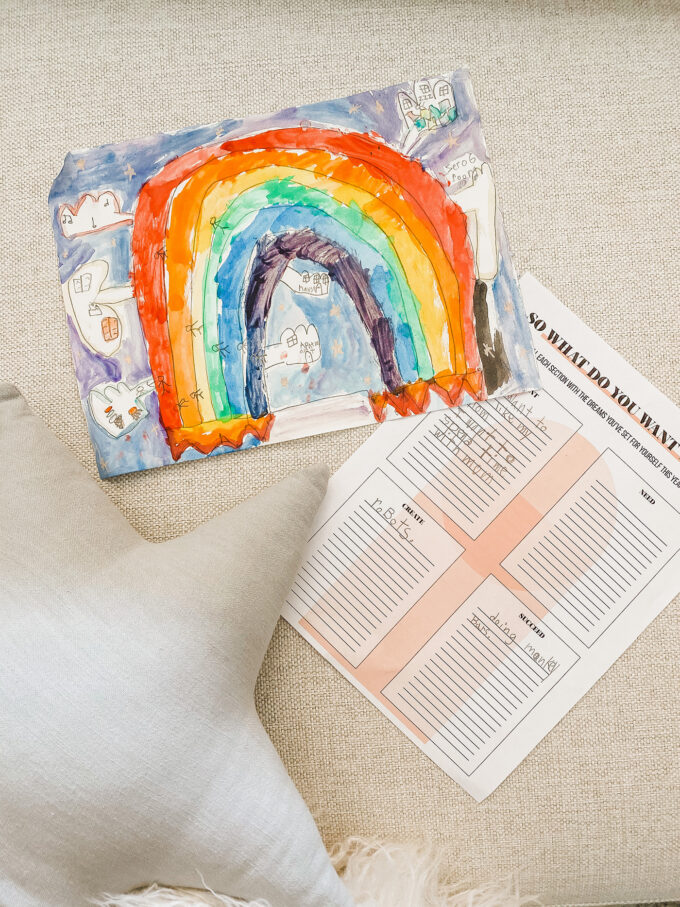 We were scrolling through some of the past contest winners and were blown away by their creativity. It was so fun for V to see what other kids dreamed up. And then it led us into a conversation about our other dreams. So I designed & printed out this goals list and asked her to fill it out. She's pretty simple. And I love it. And her.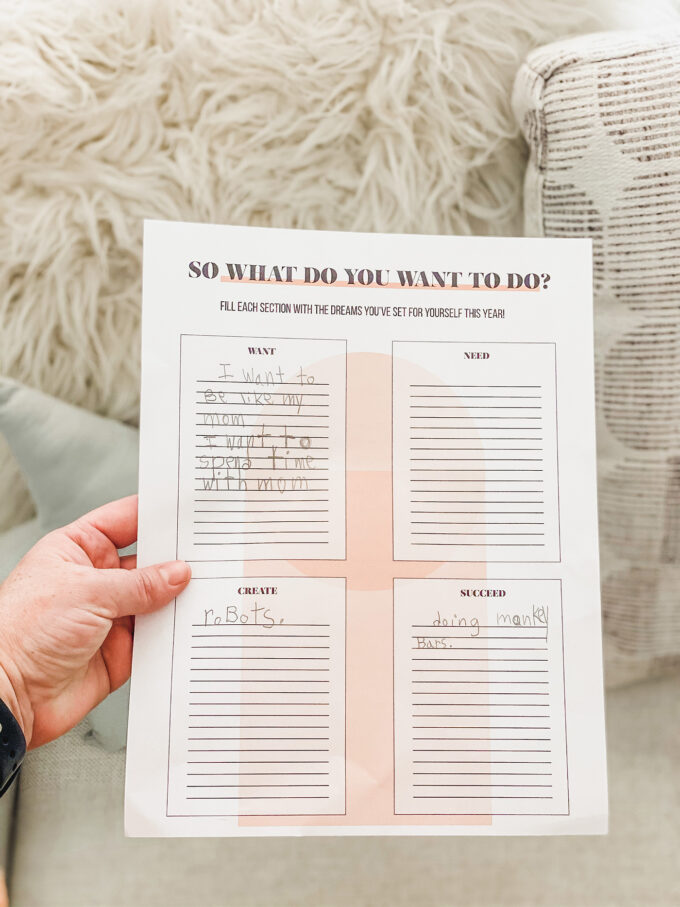 Who DOESN'T want to create robots? She's clear with this one. And she's been attempting to master the monkey bars for some time. I miss the days when just making it to the other side of the playground was the biggest goal on my list. I can't really talk about the goal under her "want" section. She's really really good at the sucking up thing. I know she was adding that for my benefit, but it also made my heart hurt just a little bit. I'm really working on spending more quality time with my girl. We're home doing school work and work-work, but we need some more fun over here! She left the "need" section blank and told me that there isn't anything she needs. I swear. That kid.💔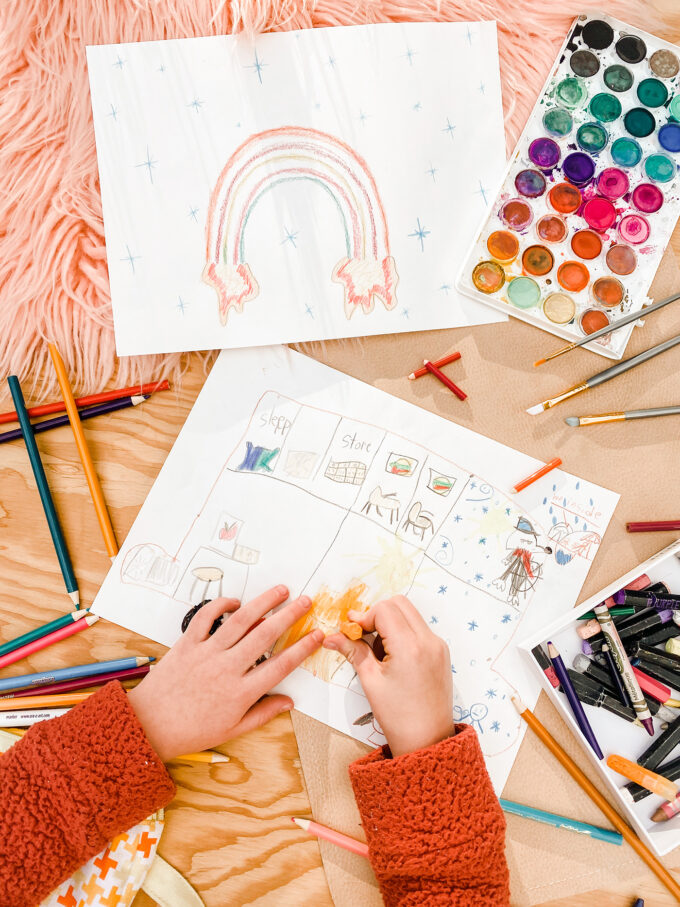 When she was scheming up her dream car for Toyota's contest, she thought it would be fun for a vehicle to have all of the things she's currently into. Every car needs a place to sleep AND a place to shop!
Each entry can be completed using crayons, pencils, markers, and paint. Their contest rules state that paper sized at 11″x 17″ is ideal, but anything within 15.7″ to 21.7″ may be used. Nothing smaller than 8.5″x11″! You can read more details right here.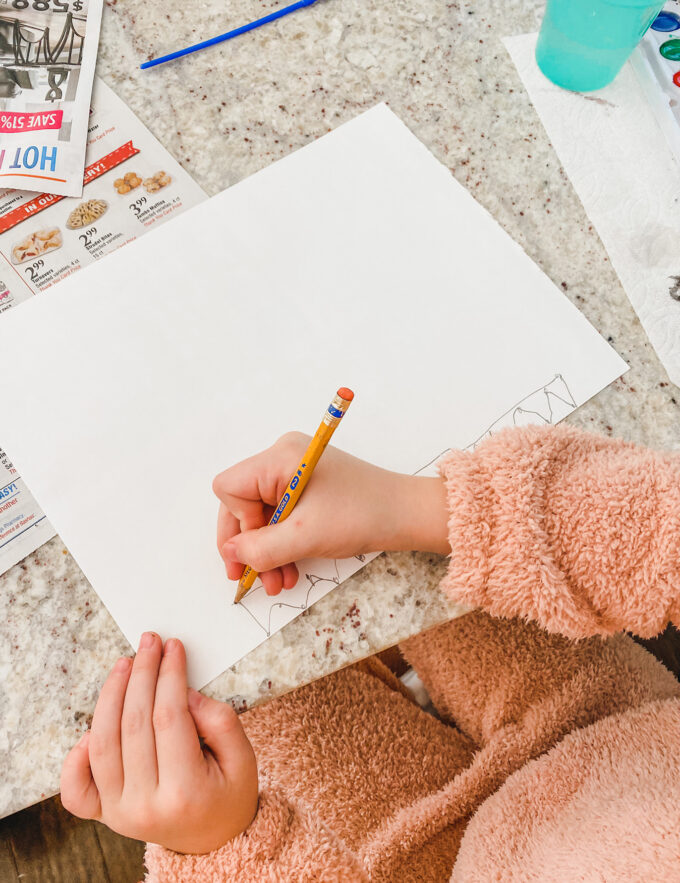 There are three different age categories (4-7 years old; 8-11 years old; and 12-15 years old) so if you're child is older and super-mega talented when it comes to drawing, there's a place for them! And judging is based on three criteria: execution, uniqueness, and artistry of concept. It was hard for me to not control V here, but also really really fun to see where her imagination takes her. (A rainbow rocket?? Genius.)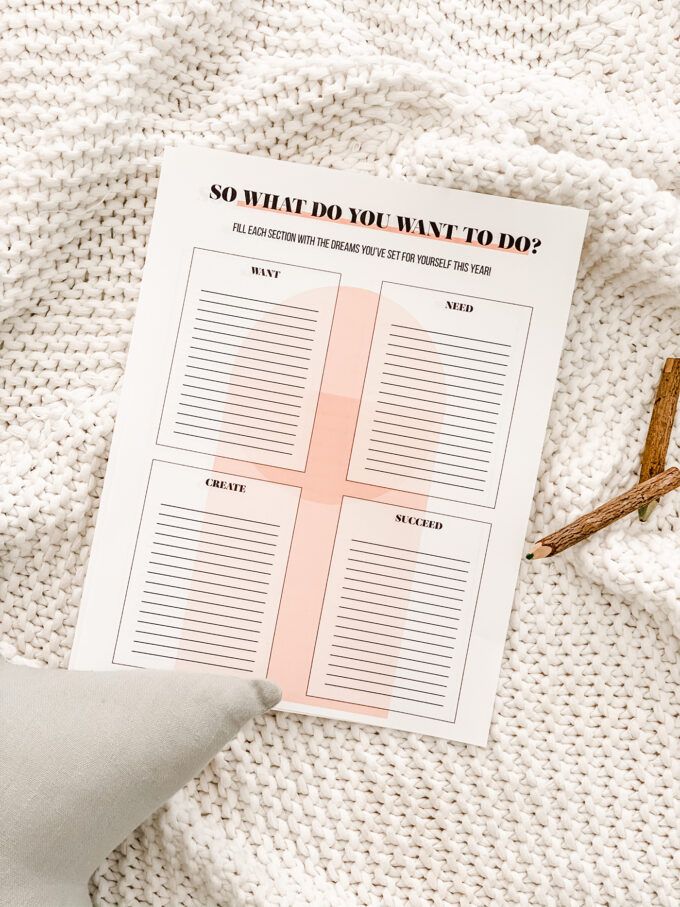 All this dreamin' and schemin' made me want to create this simple printable to put our goals. We spent an afternoon sharing what we wanted to accomplish this year. If you're feeling it, you can download this printable here and write down your own goals you've set for yourself. Super duper low-pressure here!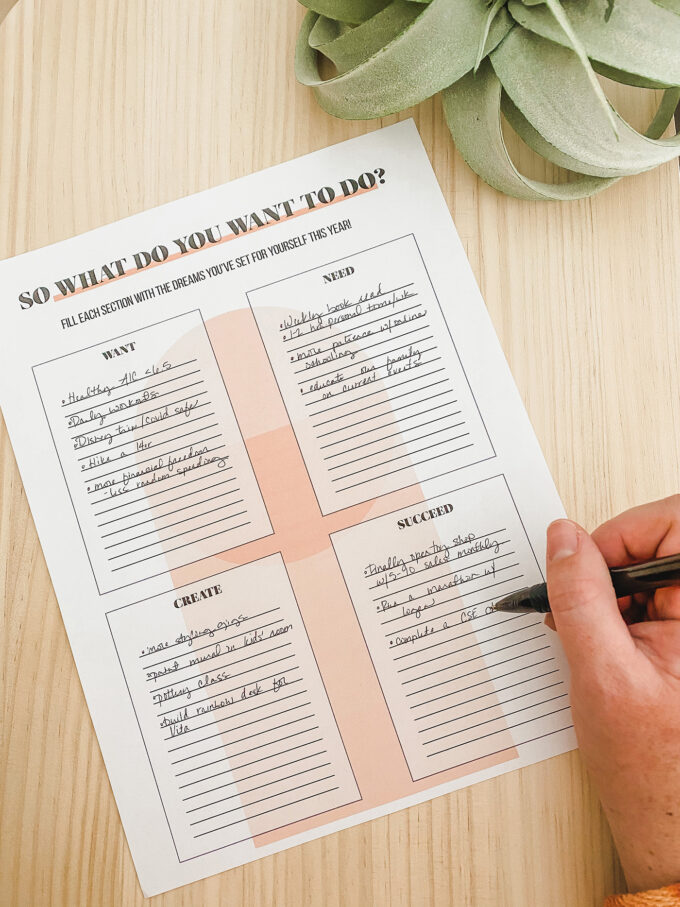 I mean, this might be quite a close-up of my personal thoughts and wishes, but we're all friends here. Most of my goals might seem like easy things for many, but I've always had a love/hate relationship with fitness. But I'm going to do better! I'm also planning to finish a few furniture builds that I started last year for Vita. I've been promising her this rainbow shelf/desk for almost a year now (pretty much at the start of quarantine in March) and I'm finally going to tackle it!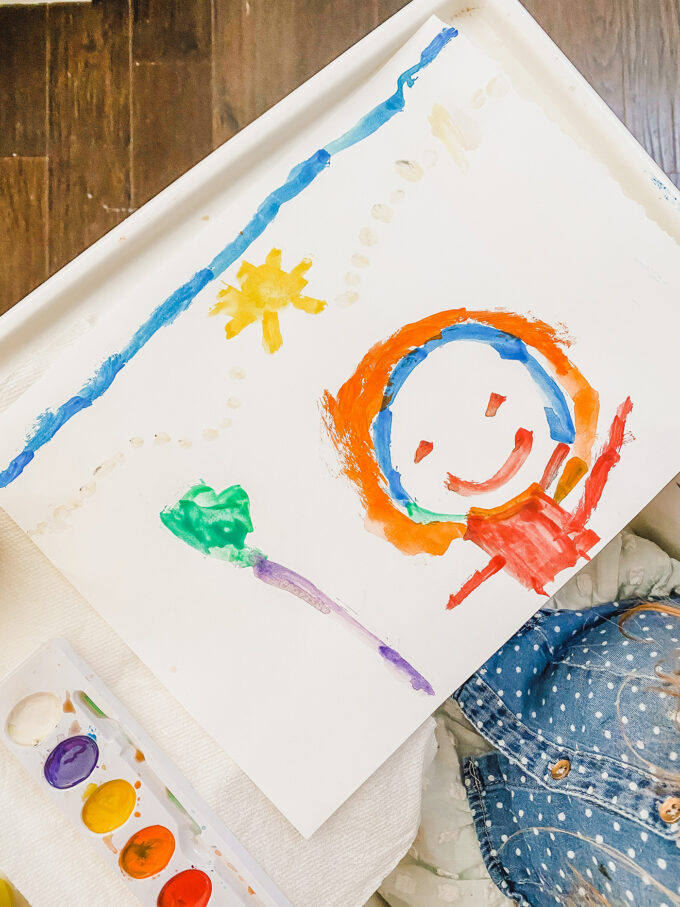 Mara wanted to join in on the art fun. I'm honestly impressed. She's going to go places.
Dang, I love this kid. Her rainbow looks beautiful and is totally vibrant like she is. Girlfriend keeps creating a zillion drafts, so who knows if this will be her final version before we submit. But I'm running out of paper over here!
All entries must be post-marked by January 31st, 2021, so that's the LAST day you can enter. There are some amazingly incredible prizes for the three winners (certificates, ready-to-frame copy of their artwork, and Toyota MasterCard® Reward Cards up to $750!). Don't think I have the heart to break it to Marz that she's not eligible.
If I know these two, we'll probably be creating new submissions for the Toyota Dream Car right up until the contest closes at the end of the month. If you know some youth that might be interested, I hope you'll share this with them! Just bring your imagination and read all of the contest details at the link below:
**This post is in partnership with Toyota, a company that believes in beautiful transportation and is more than great cars & trucks. Thank you for supporting the brands that keep PROPER creating!