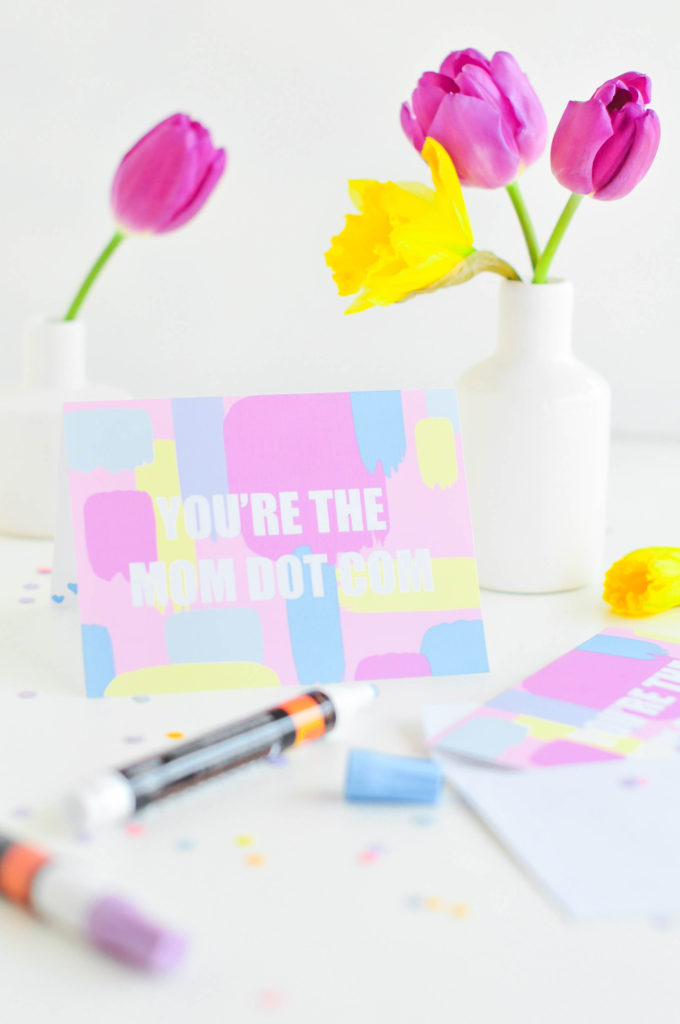 Can't head to the store to snag a card for Mother's Day because of Covid-19? We've got you covered with this printable Mother's Day card! I've always dug the pastels, but I am really into them lately. They seem to creep up in every nook and cranny of my home from the clothes I wear to the pillows on my couch to the paper goods on my desk. PASTEL! Since Mother's Day is just around the corner (what are you getting' your mum?!), I thought I'd play around with a few of my favorite colors and see what happened. And lo' and behold! A pretty and pastel printable Mother's Day card! Get the free download below!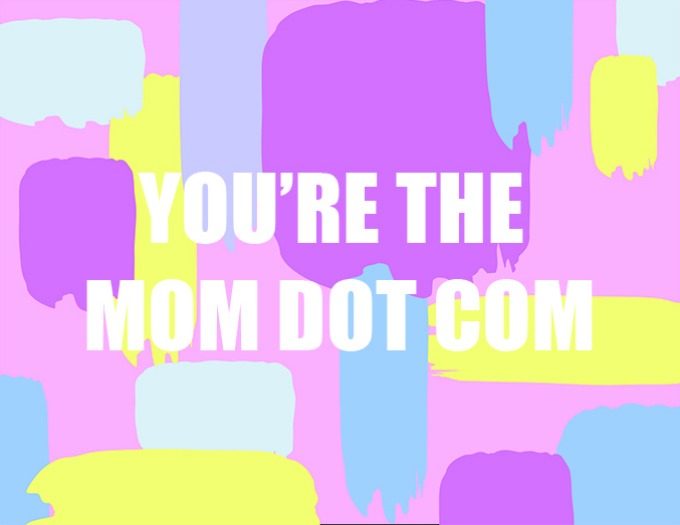 Because mom's really are the bomb-dot-com.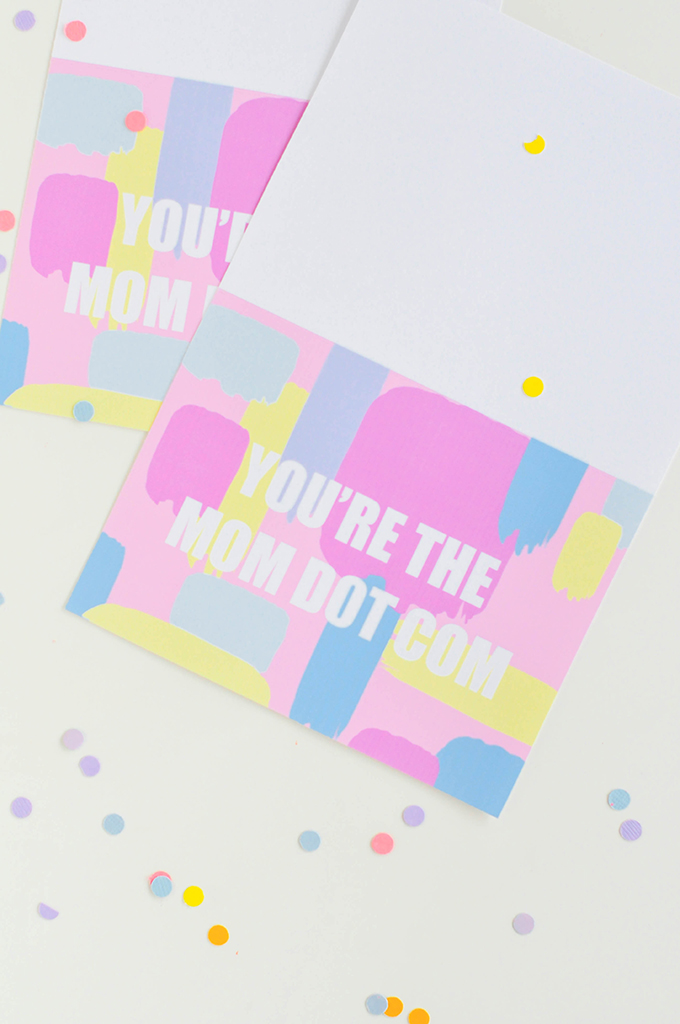 Printable Mother's Day Card
You'll need:
printable card template (download available at the bottom of this post)
inkjet printer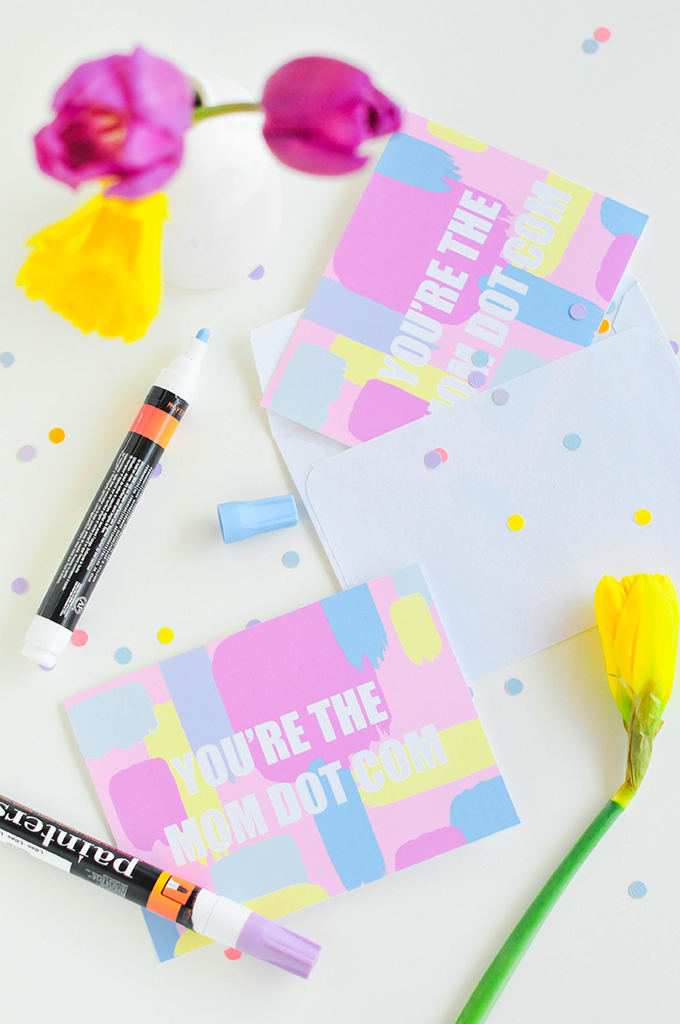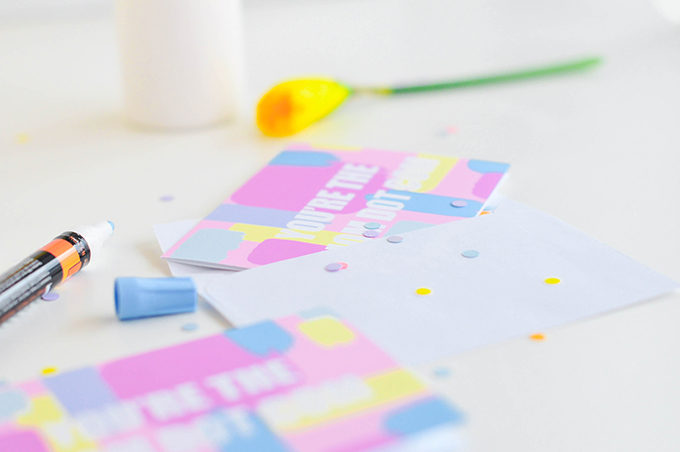 I love how crisp they fold because of the perforated lines. You simply print, fold, sign, and send! They come with envelopes so you can ship these off the moment you're ready to!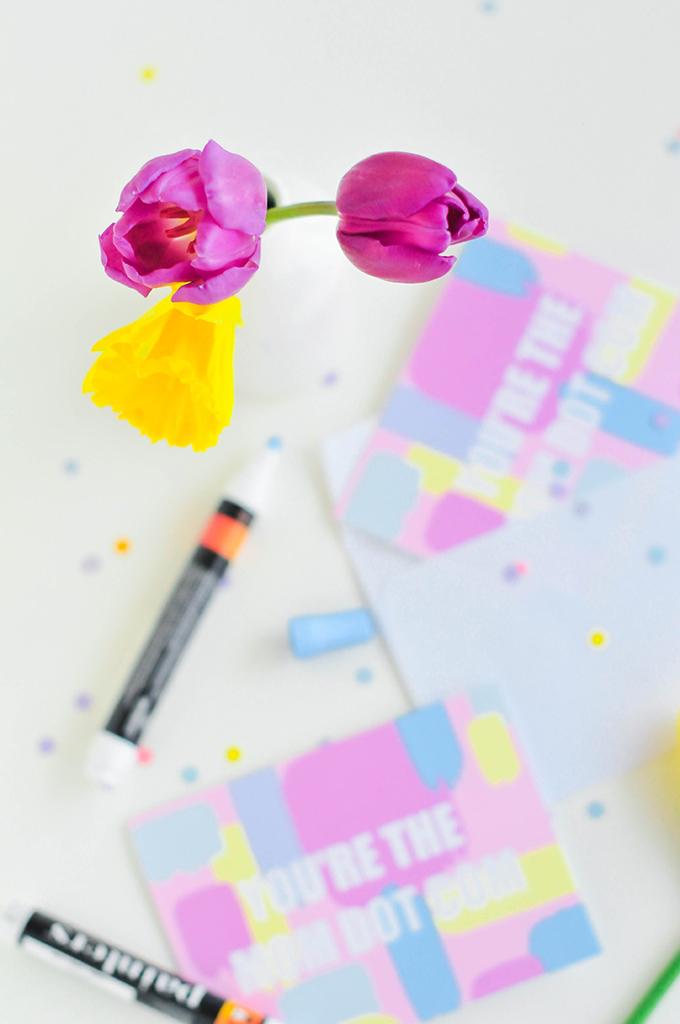 Bonus points if you throw a lil' bit of confetti in there!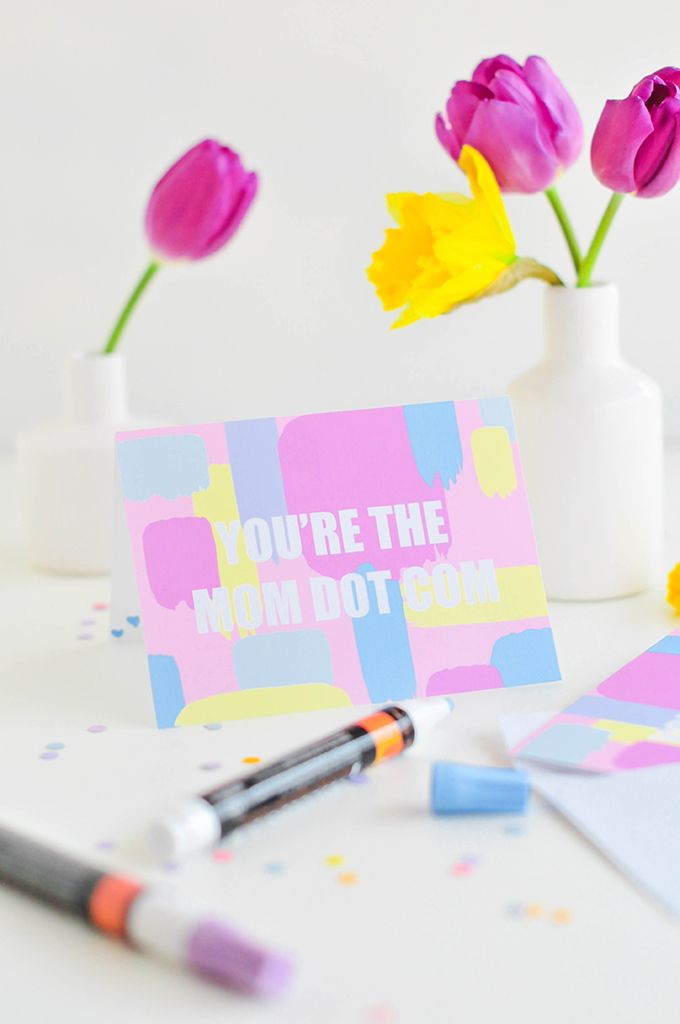 These are wonderfully simple, and would look great taped to a 12-pack of Diet Cokes. Hi, that is what I plan to give myself this year for Mother's Day. Not just a 12-pack. Maybe 20 12-packs? I'll think on it! While I do that, you print these!
To print out, simply click the link below. Download the design and save it to your computer. Then go to www.avery.com/open to open the file using Avery Design & Print Online. **Because this is an Avery file, it may seem like the file is broken or didn't work, but it will open up if you go to www.avery.com/open to open the file using Avery Design & Print Online. Open everything up and then save and print on Avery Matte White Note Cards (#8315)!
DOWNLOAD \\ Pastel Printable Mother's Day Card
Check out some of our past printable collaborations with Avery right here! **Please remember that this download was designed for non-commercial use and may not be redistributed or sold in any way. So happy if you share it, but please link to the original post. Thanks mucho!**
**This post was in partnership with Avery, a company that believes in bringing beautiful labels to the masses. Thank you for supporting the brands that help Proper create fun and inspiring content!
design, styling, & photography \\ Lexy Ward