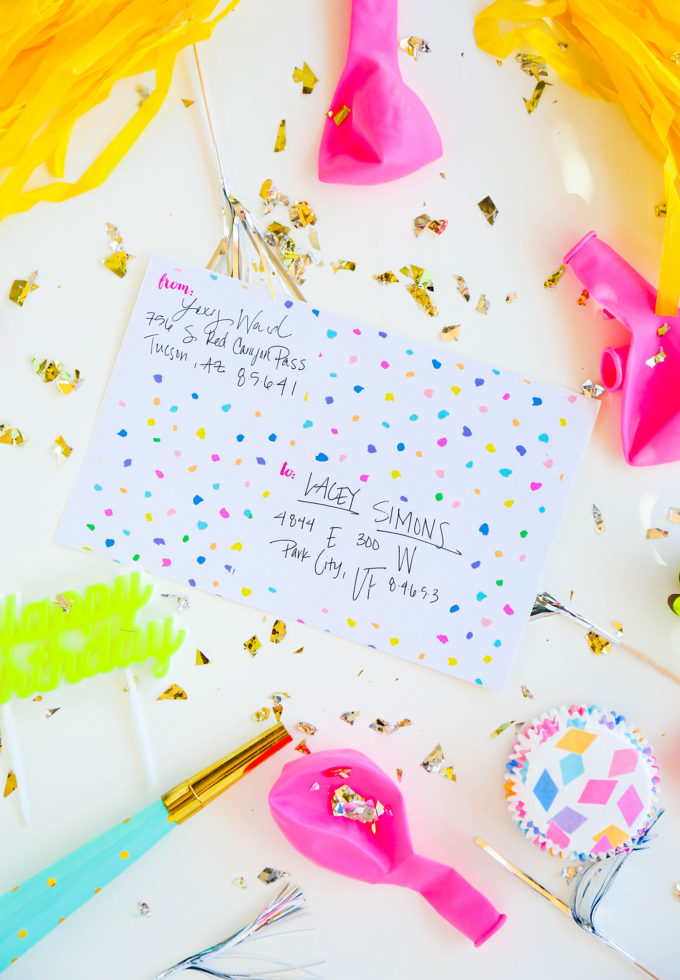 A lot of family members and friends have birthdays during the summer months and, obviously, I'm not able to be present for each. As much as I'd like to be there, right in the their face as they wake up on their special day, I just don't have wings. Or endless amounts of money to pay for travel. SO. I like to mail birthday surprises pretty frequently. And I like the packaging to be just as fun and decorative as what's on the inside. So we created a colorful party shipping label printable that's cute enough to slap on those priority shipping boxes and large enough to cover up any old shipping labels from boxes that you plan to reuse! (not judging here…) Get the download below!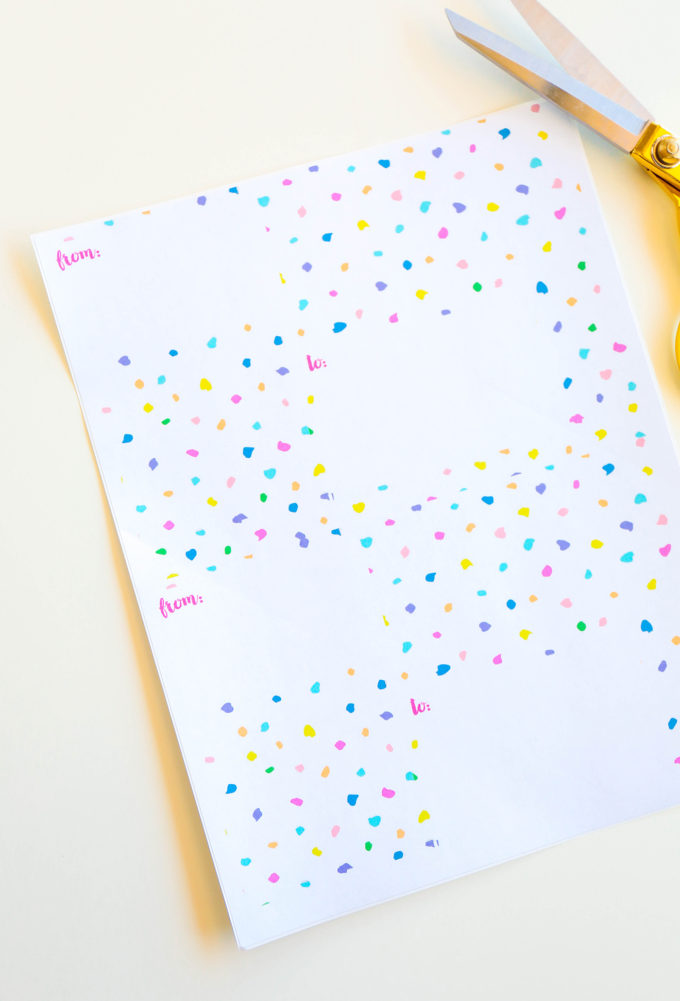 You'll need:
inkjet printer
shipping label printable (available at the bottom of this post!)
box or envelope to ship your party goods!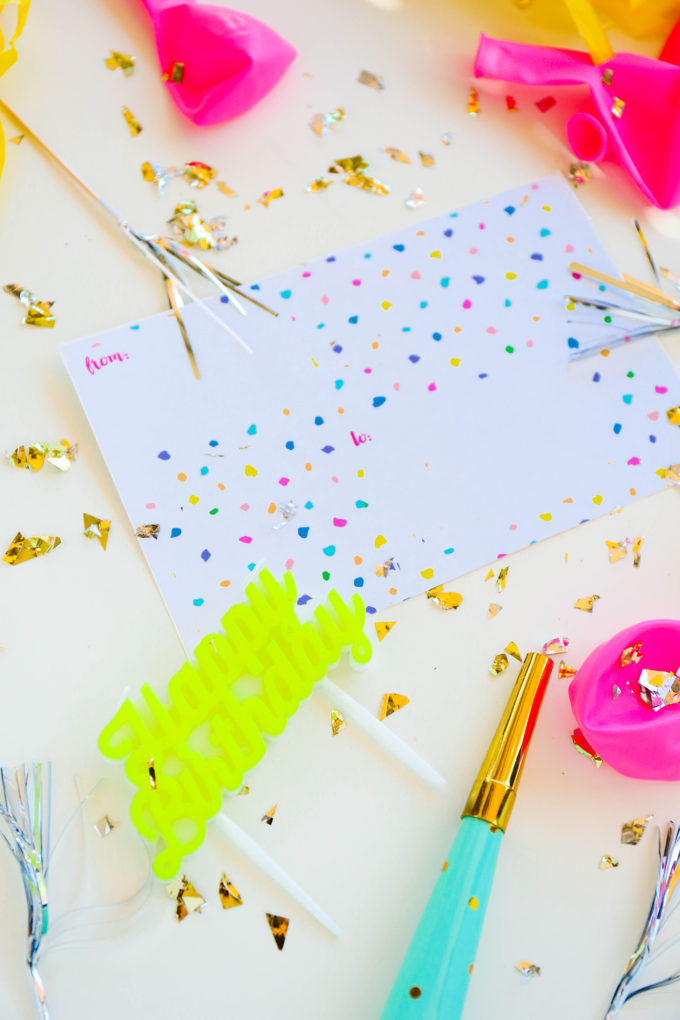 These labels print out at 2 per sheet, so you can stock up and have some of these bad boys ready anytime you look at your calendar and realize it's your sister's/brother's/parent's/BFF's birthday and you need to get a gift in the mail!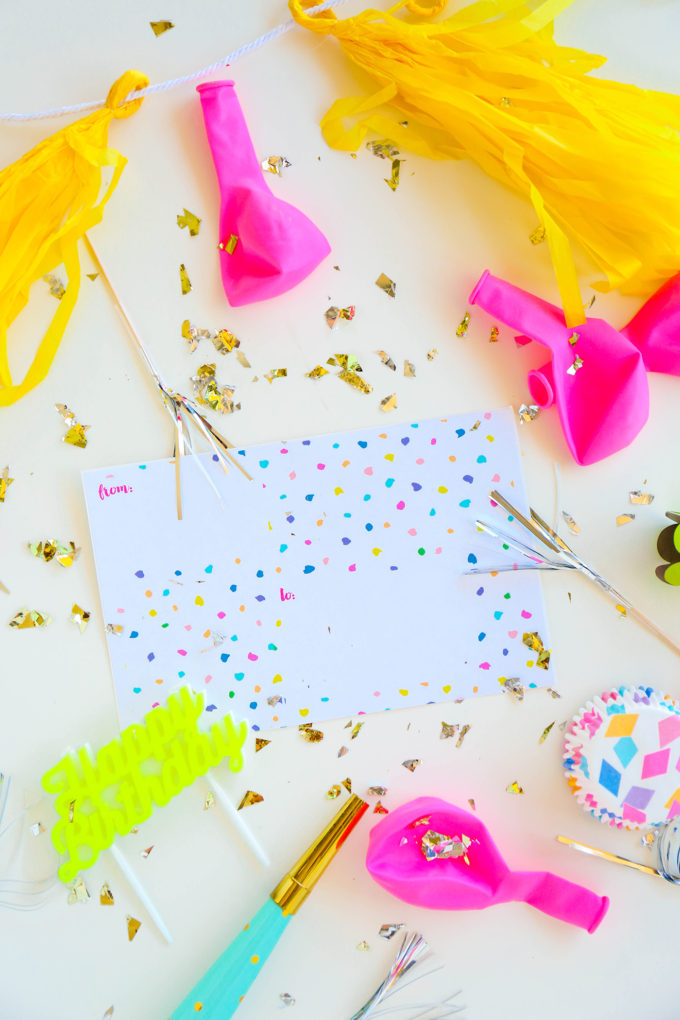 Fill the envelopes or boxes with all sorts of fun things to throw a party. Cupcake kits. Streamers. Party decor. Neon balloons. CONFETTI! All of the party things!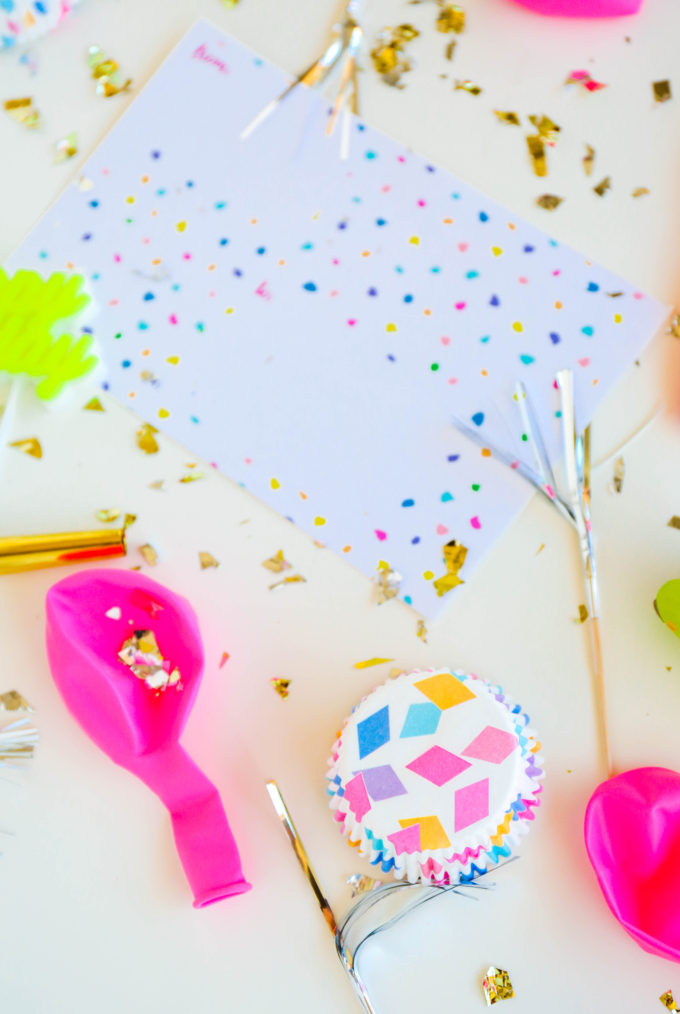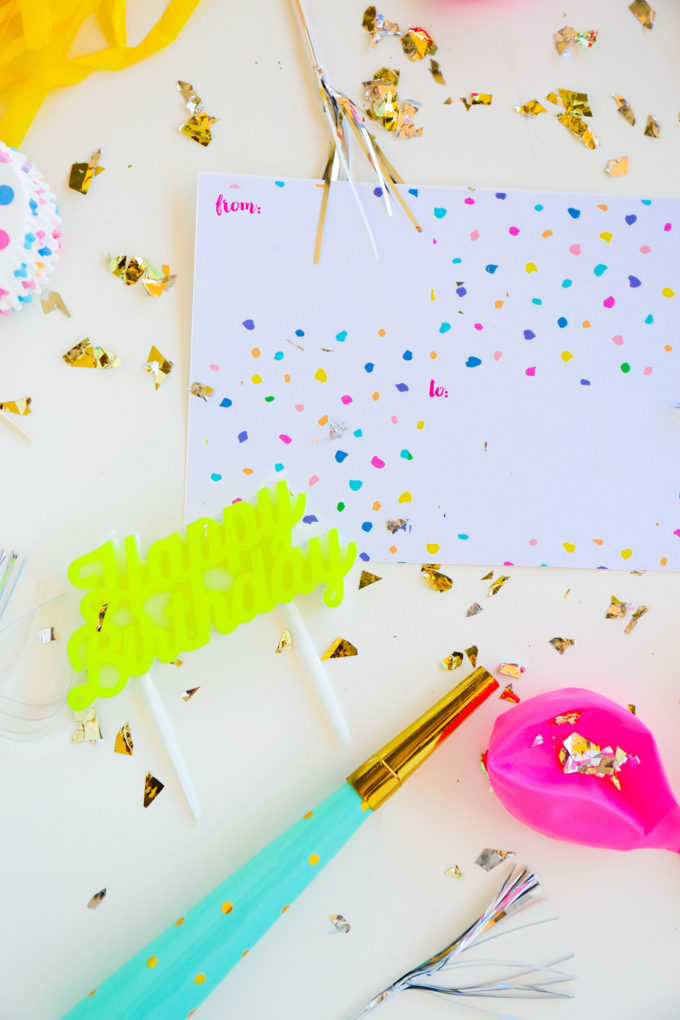 That "happy birthday" candle might just be the funnest thing I've seen all year.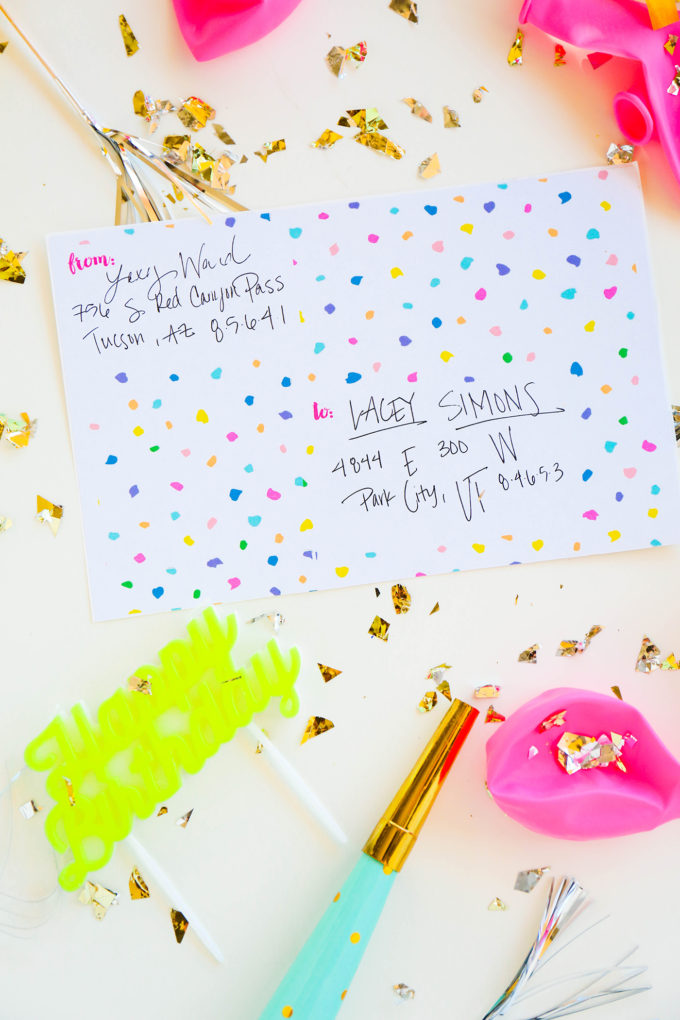 Simply peel and stick it the label on your packaging. Fill it out. Pay the postage. And send that cute present on its USPS way!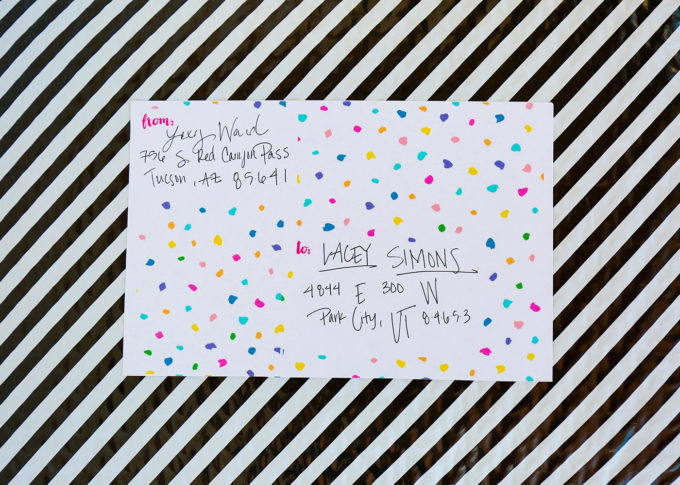 When editing and printing in Avery Design & Print Online, you can add text boxes and type in the addresses if you like! Perfect for those who hate writing!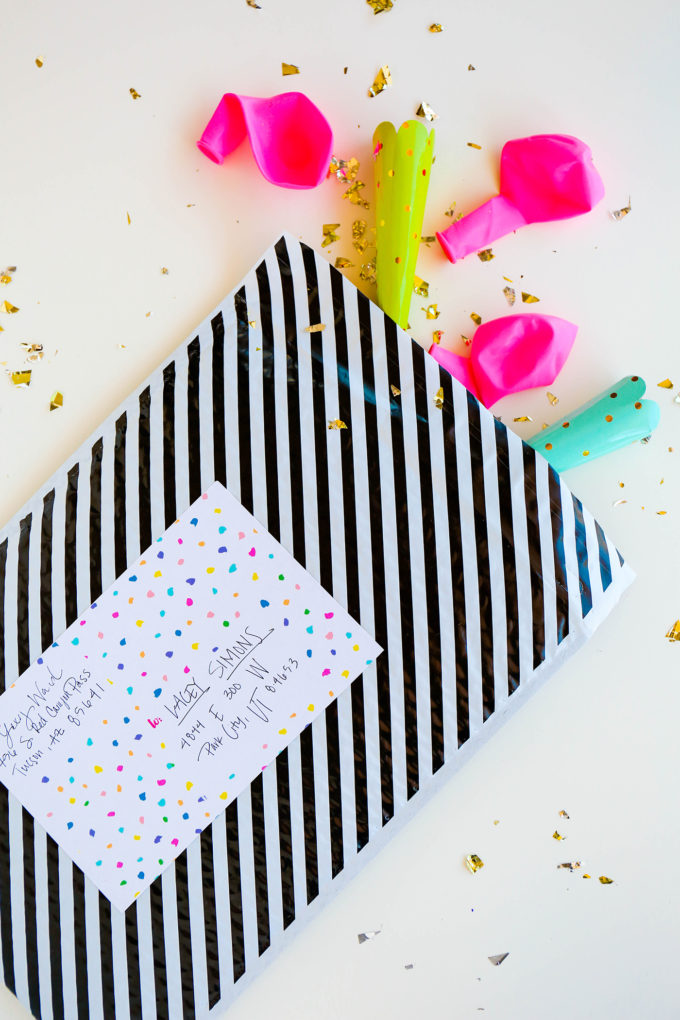 To print out, simply click the link below. Download the design and save it to your computer. Then go to www.avery.com/open to open the file using Avery Design & Print Online. **Because this is an Avery file, it may seem like the file is broken or didn't work, but it will open up if you go to www.avery.com/open to open the file using Avery Design & Print Online. Open everything up and then save and print on Avery White Shipping Labels with TrueBlock Technology (product #8165)!
Check out some of our past printable collaborations with Avery right here! **Please remember that this download was designed for non-commercial use and may not be redistributed or sold in any way. So happy if you share it, but please link to the original post. Thanks mucho!**
**This post is in partnership with Avery, a company that believes in bringing beautiful labels to the masses. Thank you for supporting the brands that help Proper create fun and inspiring content!
design, styling, & photography \\ Lexy Ward