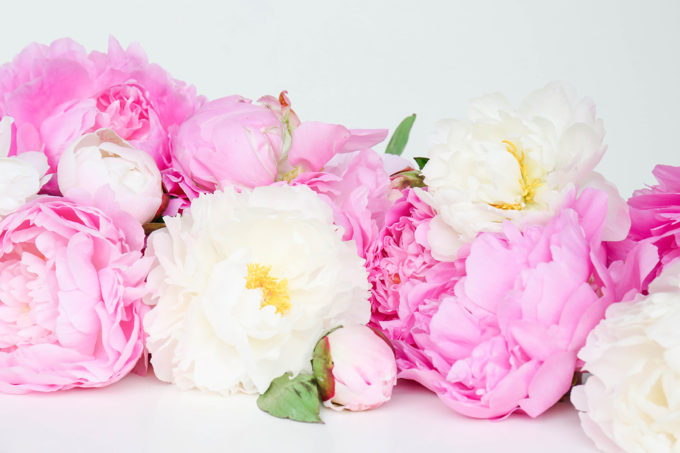 Peony season is fleeting and I never really get enough of those beauties in our home. I mean, there's literally a 10-day window in Tucson to purchase them and then they're price sky rockets. Yikes! A few weeks ago, Flower Muse surprised me with a special delivery filled to the brim with pink and white peonies! I stuck those beauties in some water and they opened up within a couple of hours and then we all dropped dead from the beauty. What was left to do? Shoot them of course! We've created a pink peonies wallpaper download with 3 three different images to choose from!! So, you can drop dead from the beauty, too. Download at the bottom of the post!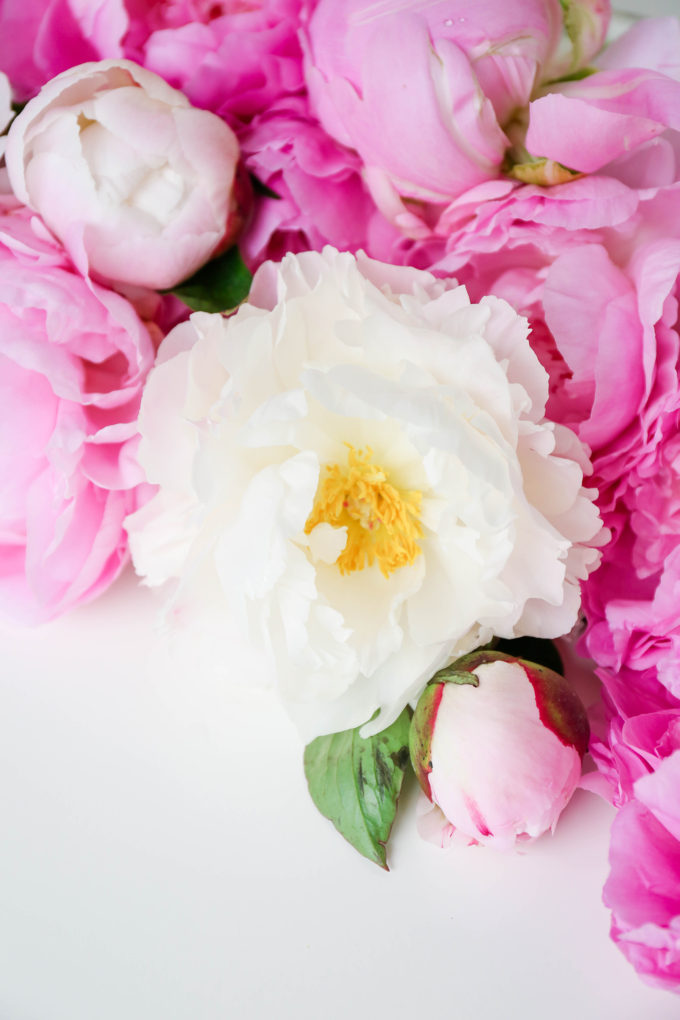 Choose from 2 iPhone options and 1 for your desktop. All equally heavenly. And all totally free!
Give me a white one any day. They kill me with their pretty petals. And they get a hint of coral on the tips of the petals occasionally. So you know they're quali-tay.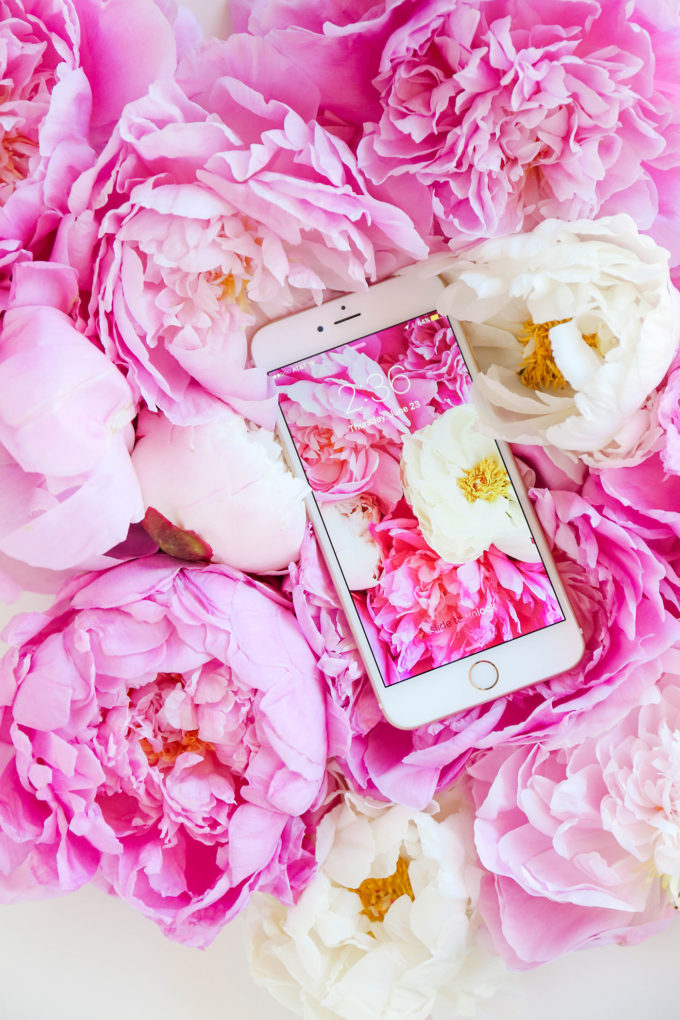 It looks great on the phone, doesn't it?! Get the folder of free wallpapers below!
Liked this? Check out some of our other wallpaper downloads right here! The cactus is tops! Share your beautiful phones & desktops with us by tagging with #ProperPrintables! 🙂
*Flowers for this post were graciously provided by Flower Muse, a baller company that believes in bringing beautiful flowers and affordable prices to the masses. Thank you for supporting the brands that help Proper create fun and unique content! 
styling & photography \\ Lexy Ward
Please remember that this download was designed for non-commercial use and may not be distributed or sold in any way. So happy if you share it, but please link to the original post. Thanks mucho!