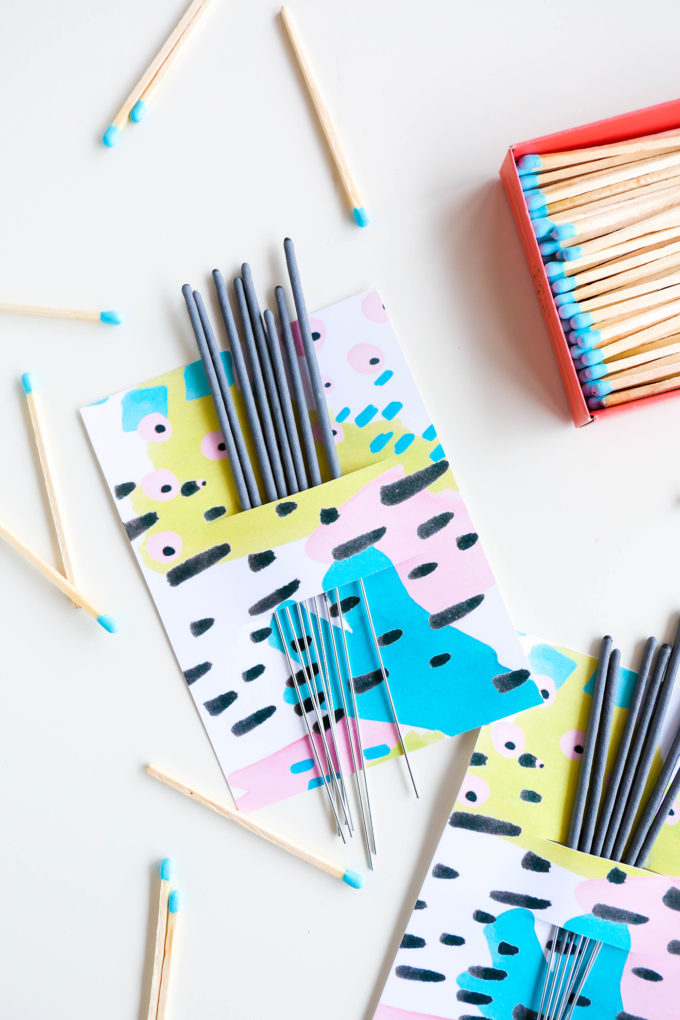 Alright, alright, alright. So we're nearing the 4th of July (eek! Next week!) and I want y'all to be as prepared as possible for the magic that is to be had this next Monday. I'm all about the fireworks. Whether we go to a big show, or just light our own in our driveway, it's one of the best pastimes. These printable firework labels will help you wrap those sparklers up real fancy this year. Complete with a fun pattern that you can print and go! I mean, why are you even wasting any more time reading these words? Just scroll on down to the bottom of the post and snag the download!!!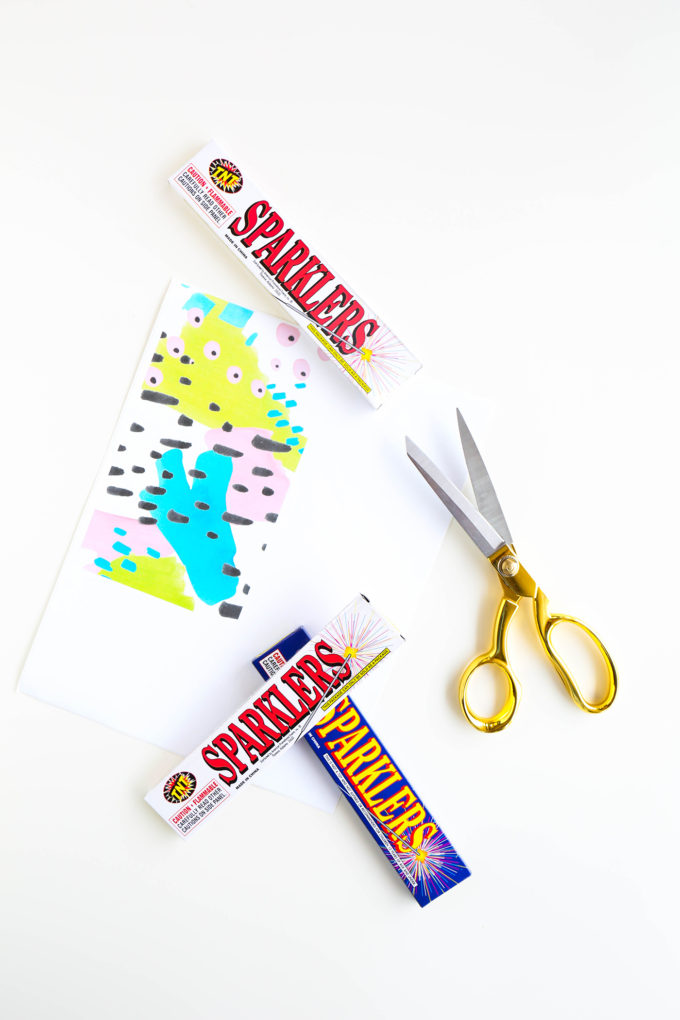 Printable Firework Labels
To make:
Simply download the file (at the bottom of this post!) and then print!
The image is sized to fit those cute skinny boxes of sparklers that are 7 inches tall. Pick them up at your local Walmart and get ready to wrap!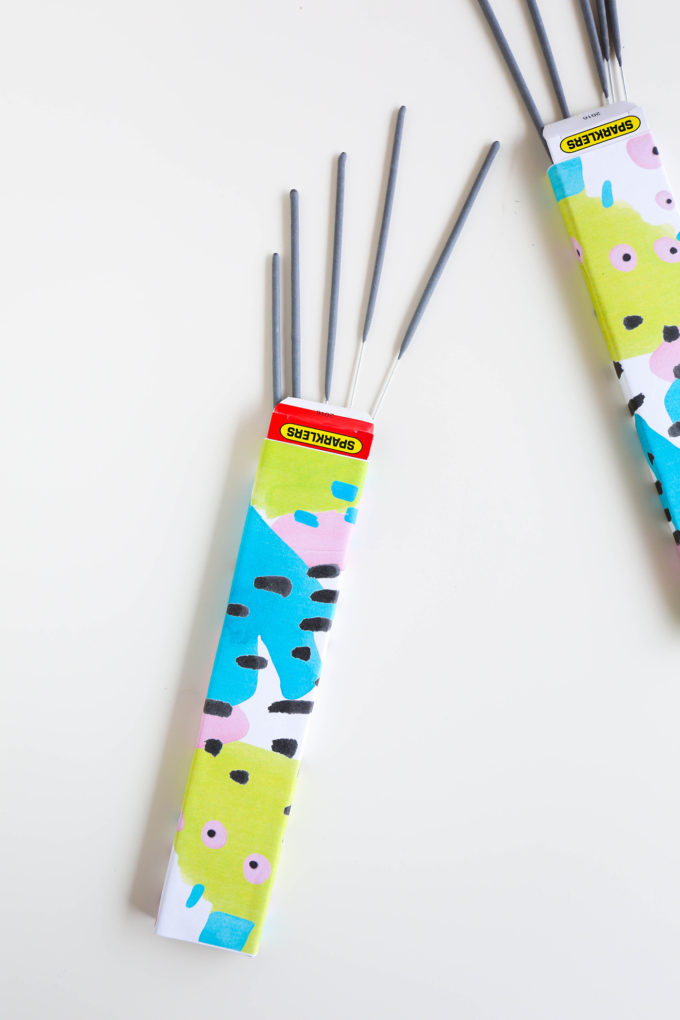 You can print on regular paper, or print the design on a sheet of sticker paper so that you already have the adhesive. Wrap around each box and secure with tape or sticker paper!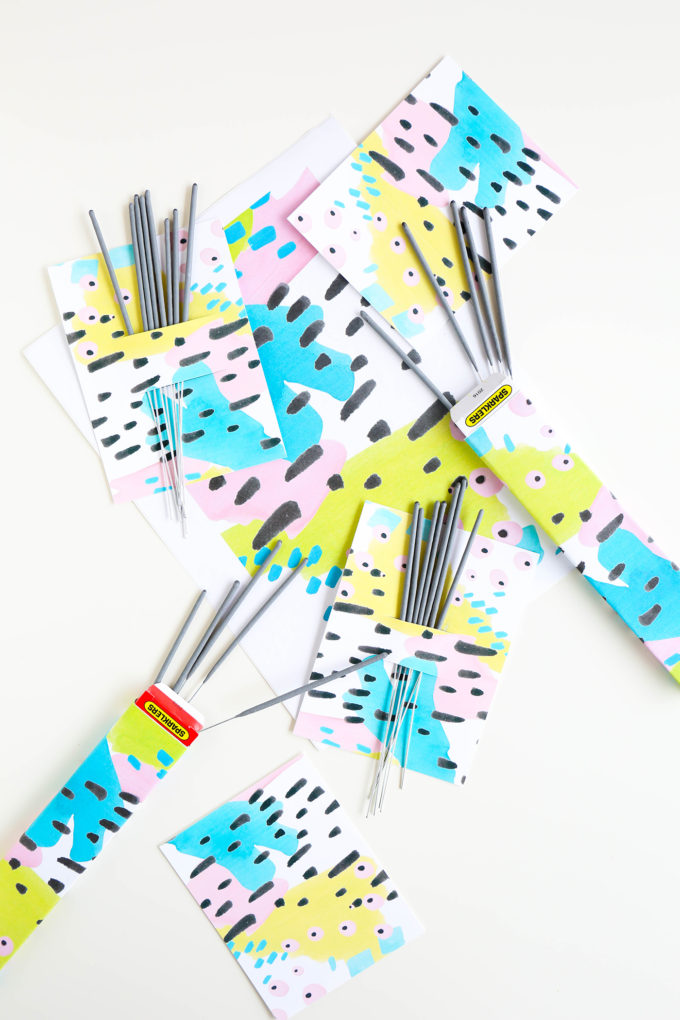 You can also trim them down a bit and create open sparkler holders that look great as party favors! You know? For that 4th of July party you're planning on having next week? Print these out, cut around the border, and then cut two slits in the middle of the design.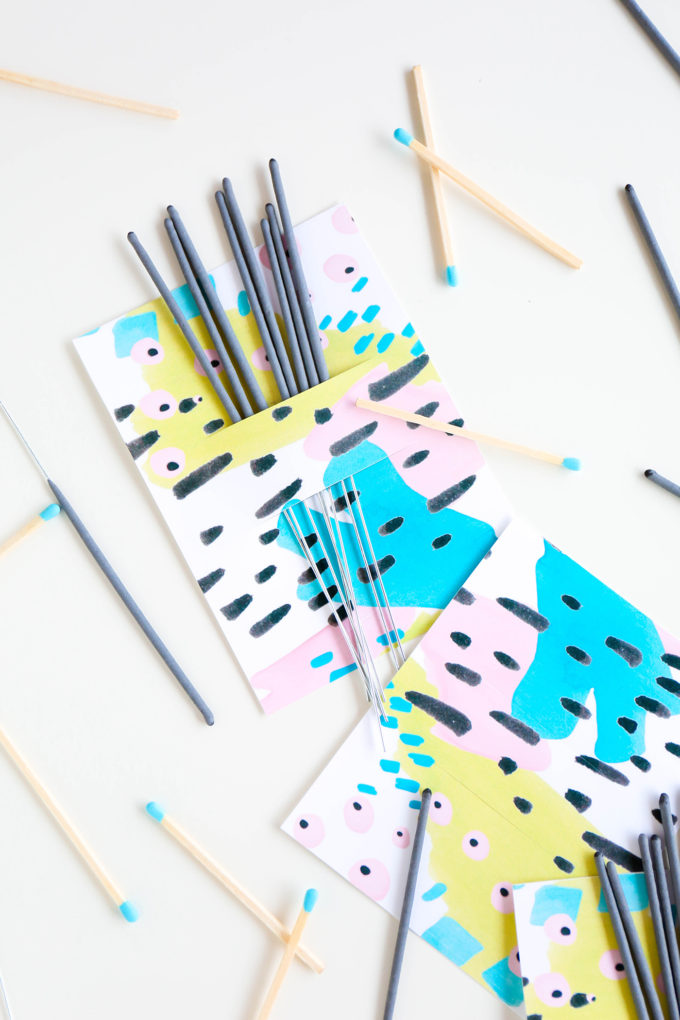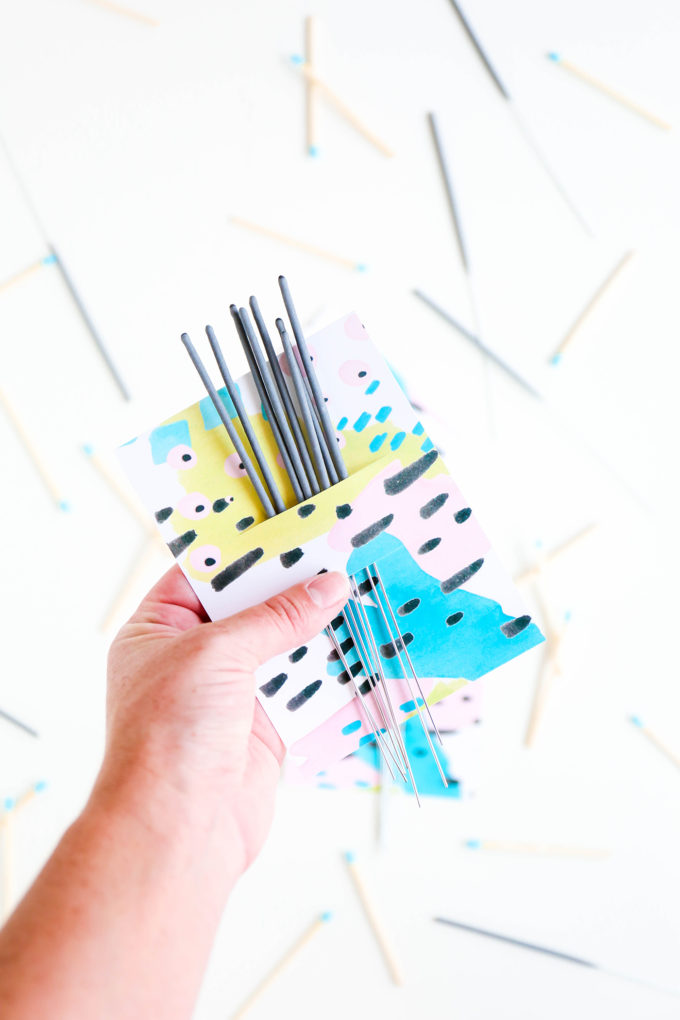 Feed a handful of sparklers through the slits and lay out for your buds to grab when it's time to light up! Time to get lit? Is this inappropriate?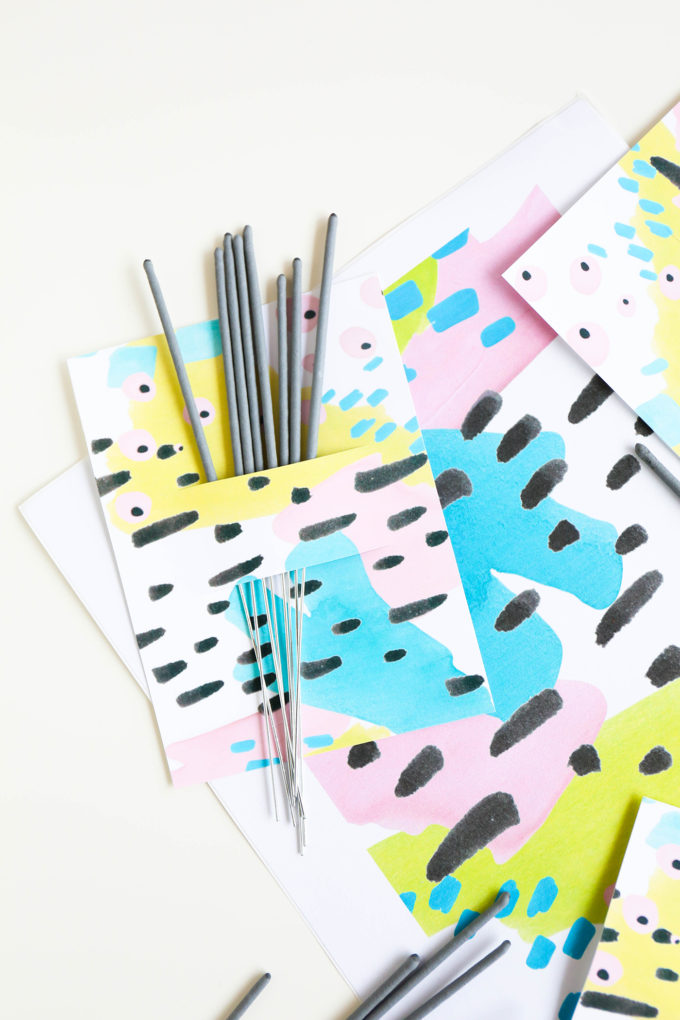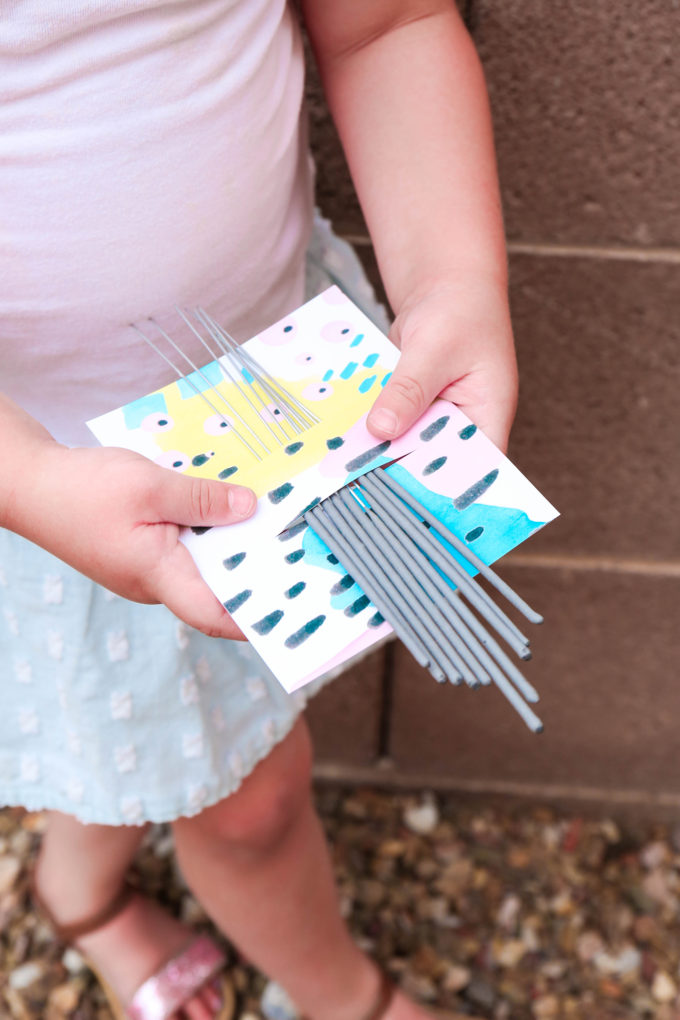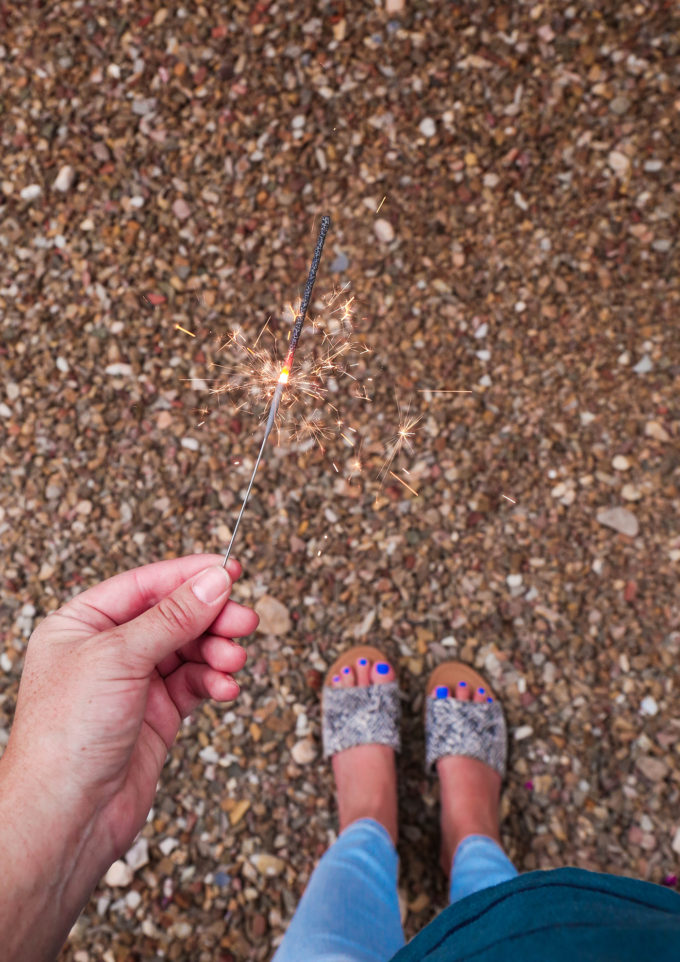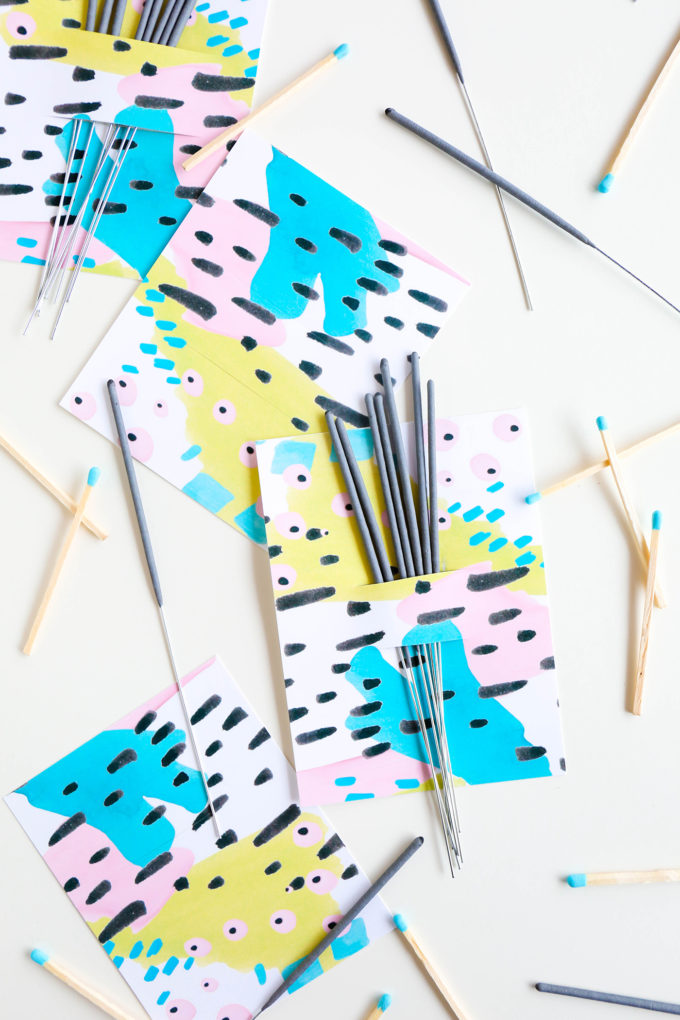 Proper is on vacation for the next few days but will be returning next week with more goodness than you can think of! While we're out, check out some of our other 4th of July projects and posts right here like these iron-on pouches for pop-its!
**Please remember that this download was designed for non-commercial use and may not be distributed or sold in any way. So happy if you share it, but please link to the original post. Thanks mucho!**
design, styling, & photography \\ Lexy Ward