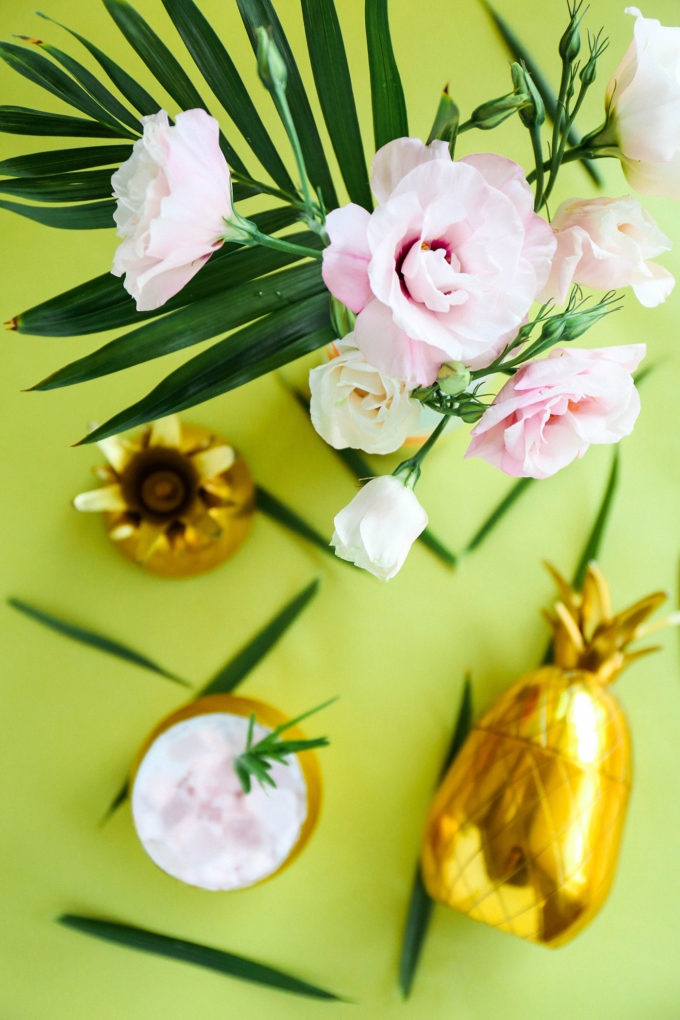 Guys, I have probably mentioned it a time or two, but I am IN LOVE with Italian sodas. My mom made them for us all the time growing up. They're super refreshing and every time I hit up Starbucks, it's the drink of choice that I order! I was at Walgreens the other day and happened upon this Nice! Sparkling Water and it sounded delish. And then I realized that it was the perfect shortcut and so here we go! A simple Italian soda recipe that requires two ingredients PLUS ice!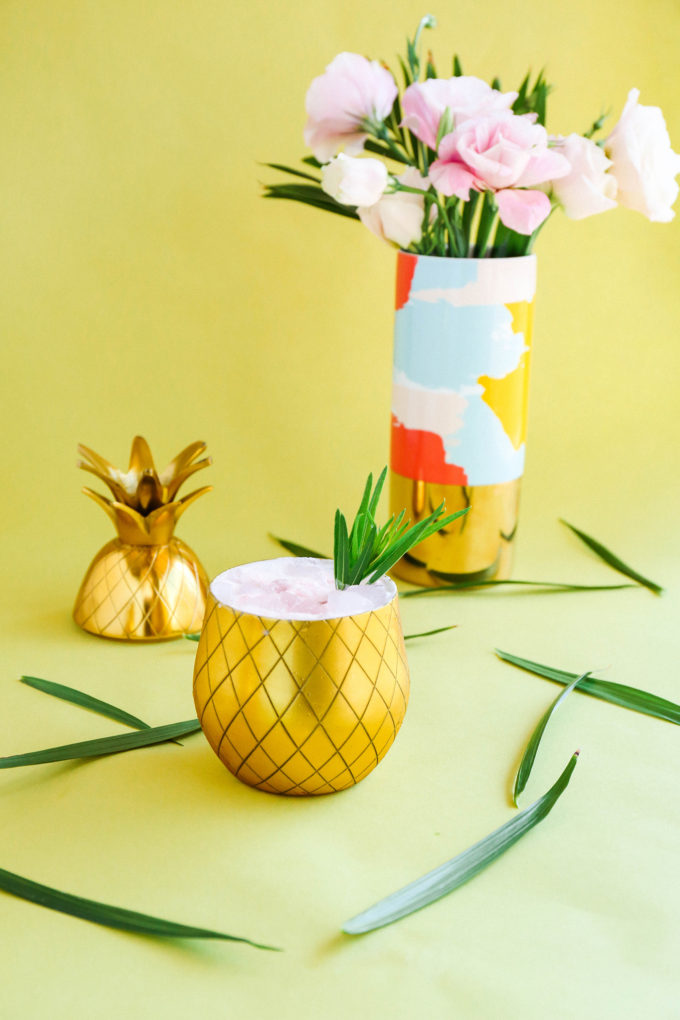 Pomegranate Berry Simple Italian Soda Recipe
whipping cream or half n' half
pebble ice
Fill your glass or tumblr 2/3 full with pebble ice. Pour a large splash of cream into the glass (About 1/4 cup if you like cream!). Top off with the pomegranate berry sparkling water and enjoy! 
This is one of those drinks that you can enjoy at every age! And it's much healthier than a traditional Italian soda recipe with flavored syrups. (Hi, this is diabetic friendly for yours truly!) And how cute are they in these sweet pineapple tumblers? ALL THE DRINKS THIS SUMMER!
**happy weekend**
photography \\ Lexy Ward
sources: tumbler: W&P Design | vase: Oh Joy! for Target