This post was originally posted in 2016 and brought back because it's fall, y'all.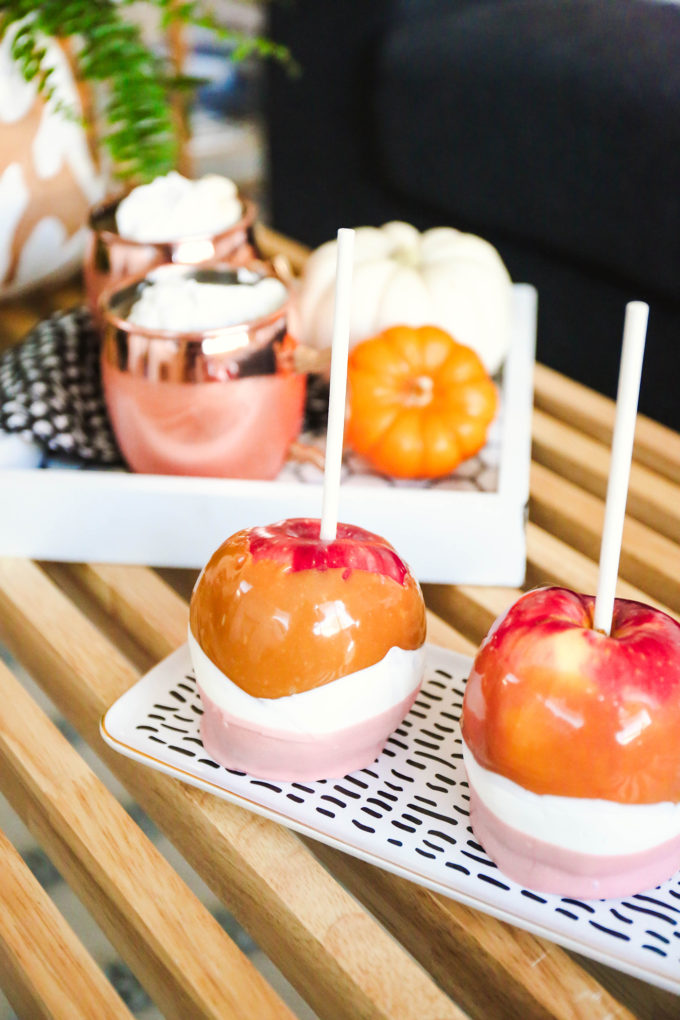 We're in full swing regarding the fall over here and I'm not even mad about it. You know those jokes you see all over the web about Pumpkin Spice err'thang? I'm basically one of those girls. I like my pumpkin. I like it in my bread. My cookies. My beverages. And I like it in my caramel. It's time for caramel apples, you guys. And I've got the simplest little hack to make 'em nice and pumpkin-y for ya! These pumpkin spice caramel apples are made with four ingredients (including the apples!) so there's no way you can't manage this in your kitchen.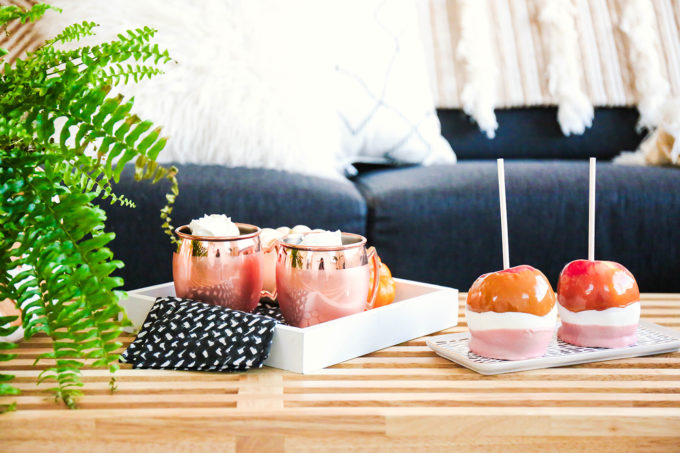 This recipe makes enough caramel for five GIANT apples and I'm proud to say that Vita-girl and I have almost devoured each one. And I'm telling myself that they're clean-eating approved! It's fruit! I love making caramel from scratch, but sometimes, you're in a pinch and don't have the time to sit closely over the stove. So we use those delicious caramels found in the store and… International Delight Pumpkin Pie Spice creamer! It's the new PSL at home.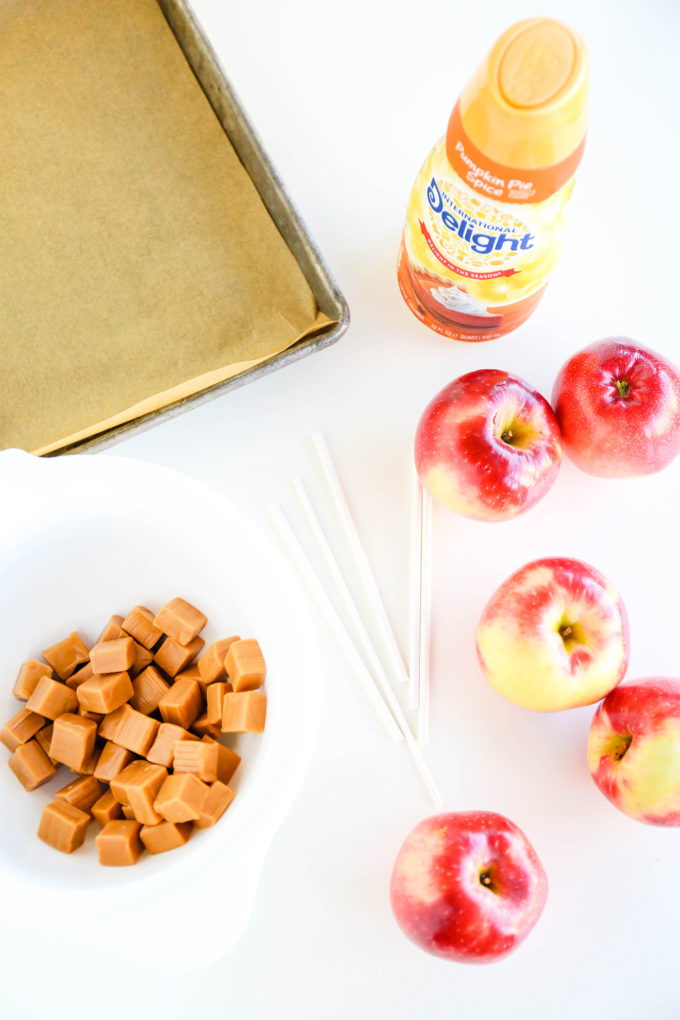 Make your own pumpkin spice caramel apples: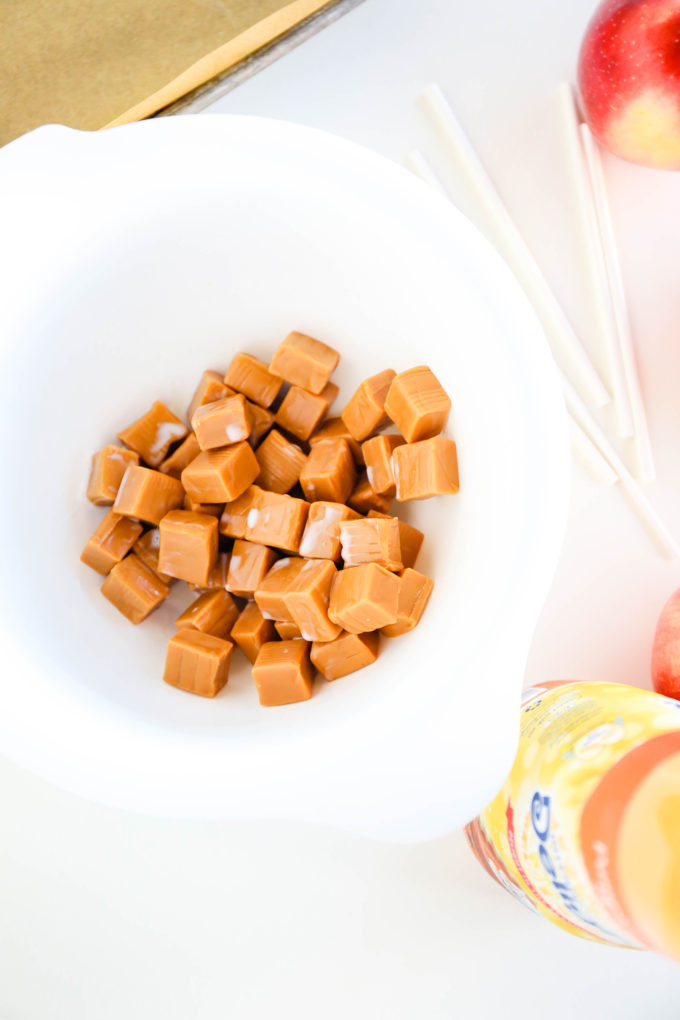 Unwrap the caramels and place in the bowl. Add the creamer and melt it in the microwave in thirty second intervals.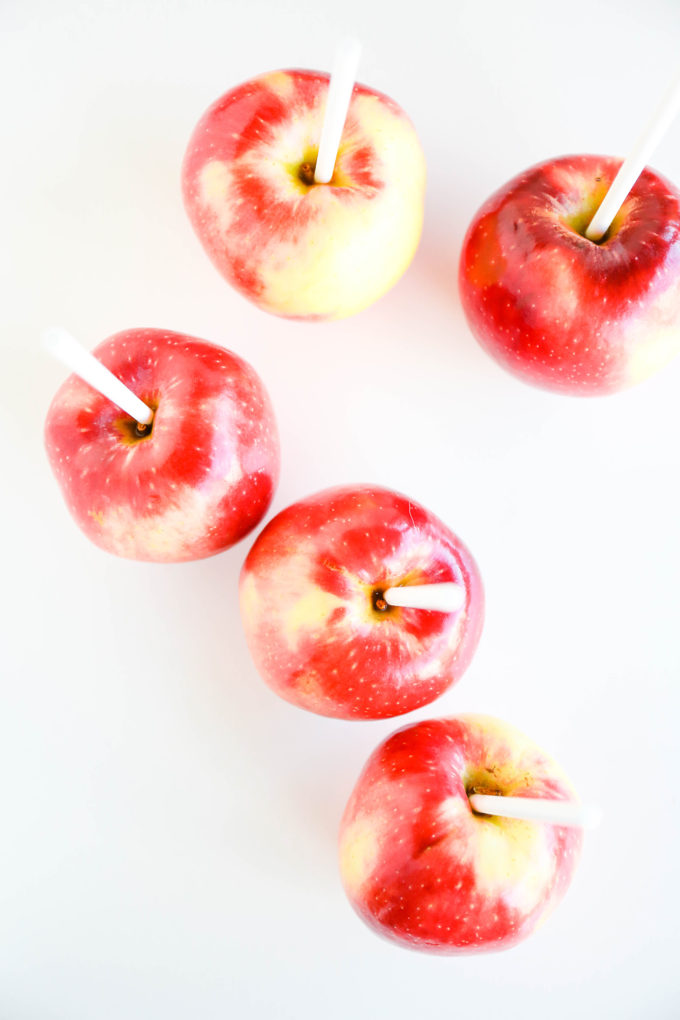 While the caramel is melting, push a lollipop stick into the center of each of the apples.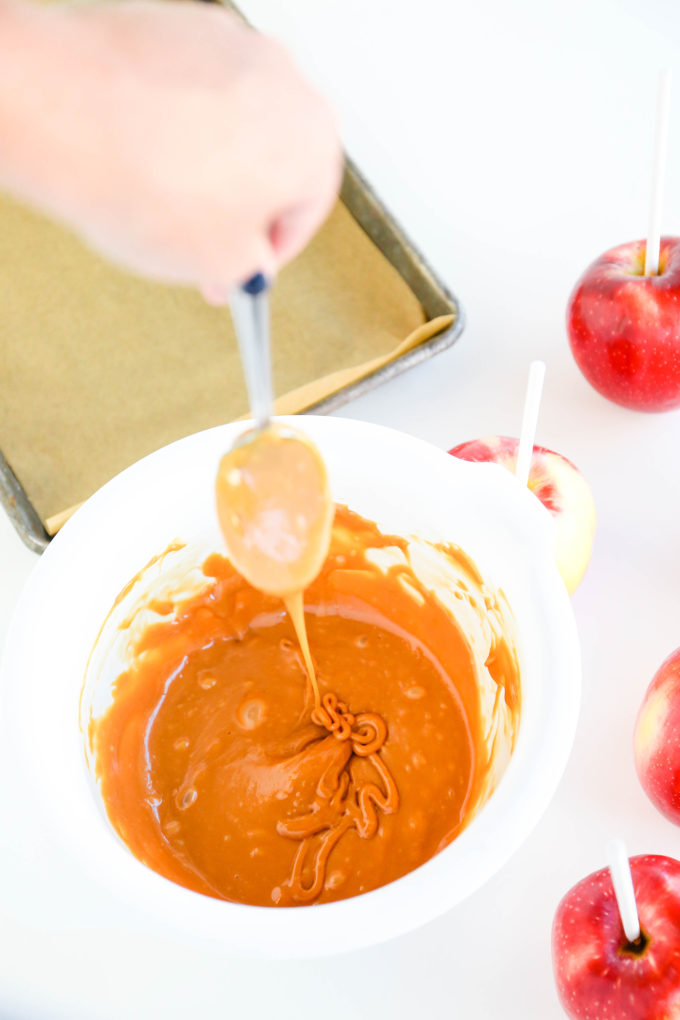 Ohhhhh that is nice and melty. Stir it well to be sure each piece of caramel is melted and smooth.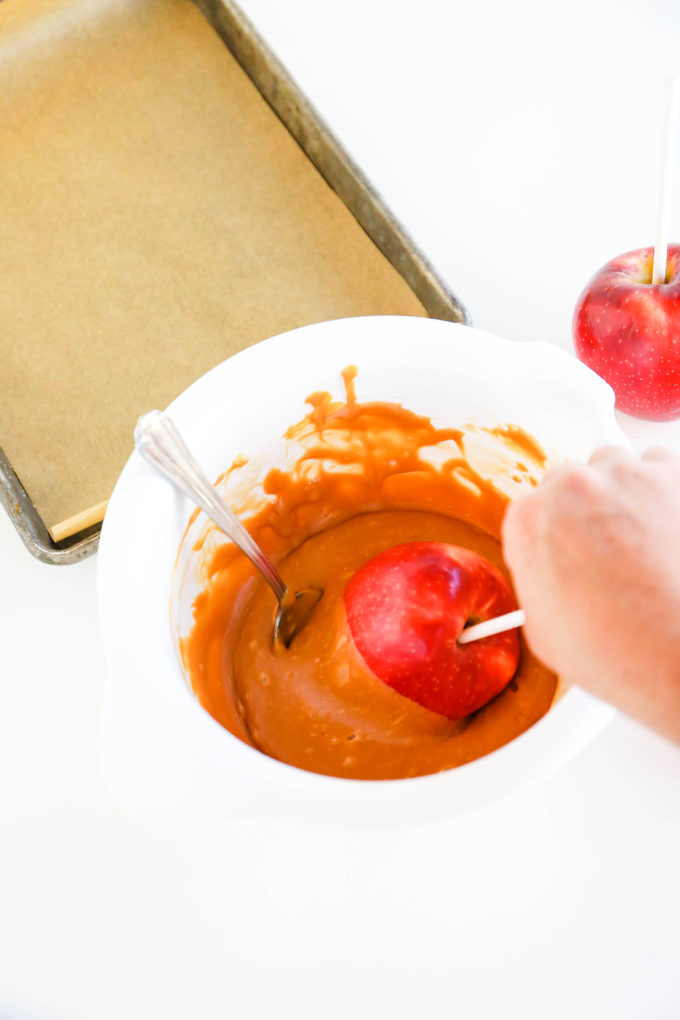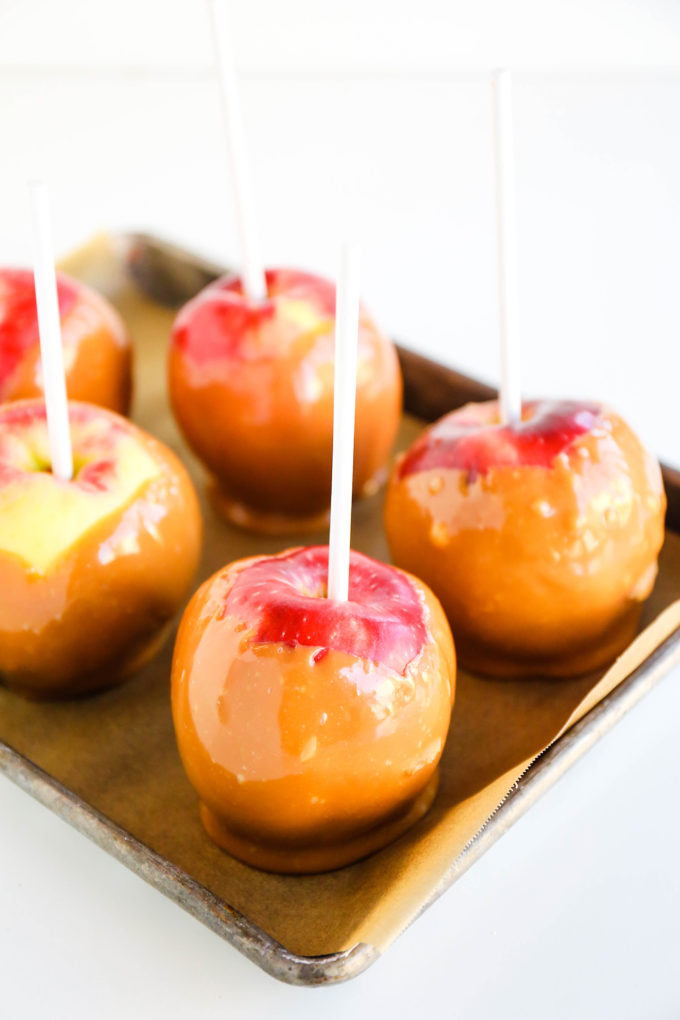 Dip each apple in the caramel and place on the parchment paper. Place the apples in the refrigerator for thirty minutes to let the caramel set. 
Dip them in the chocolate!
In a separate bowl, melt 1 cup of the white chocolate chips in the microwave in thirty second intervals. Dip each apple halfway into the white chocolate and place on the parchment paper.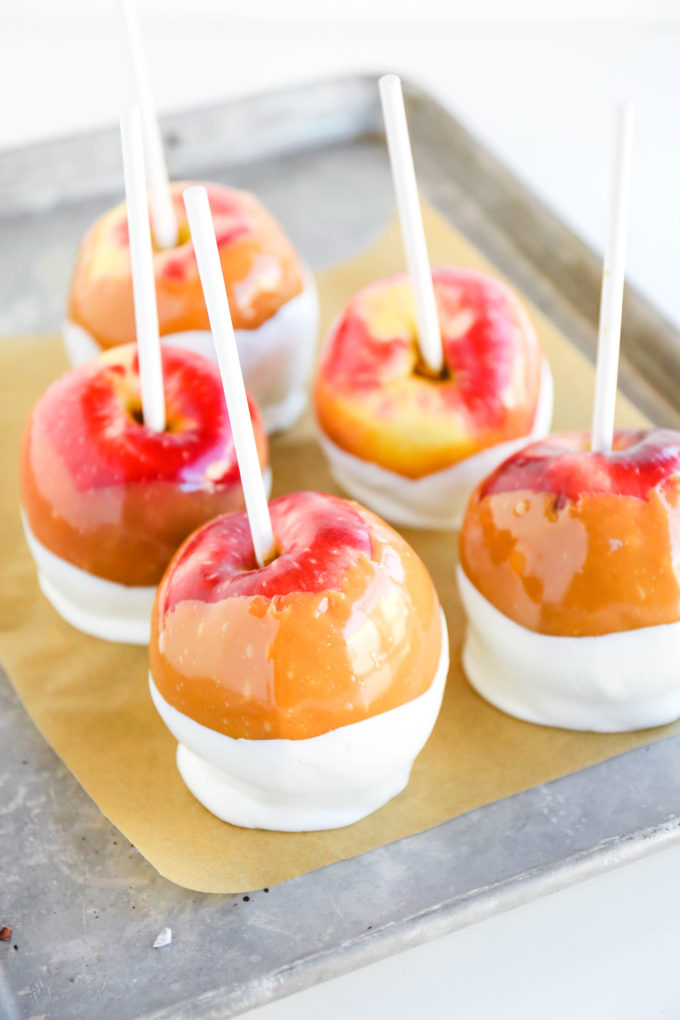 Cute! You could stop here and keep these guys looking like they belong at a black and white party, but we went one step further and added some color! Place these guys back in the refrigerator to let everything firm up.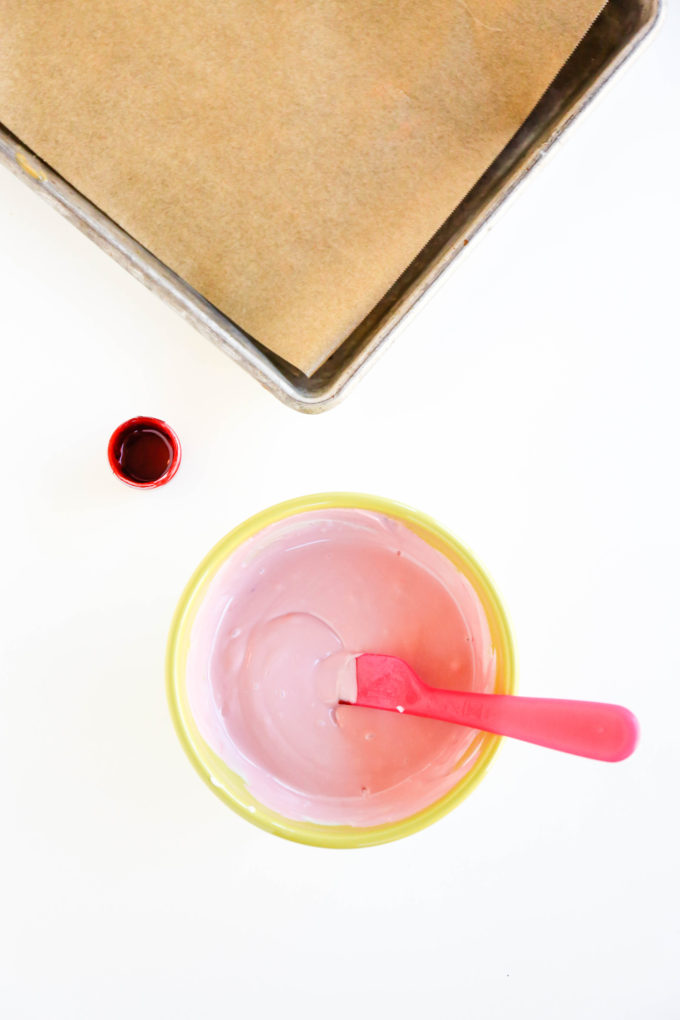 Melt 1 cup of the white chocolate chips and add a few drops of oil-based food coloring. Make sure it's oil-based! Water-based food coloring will make the chocolate all chunky and less pretty-looking. And we can't have that.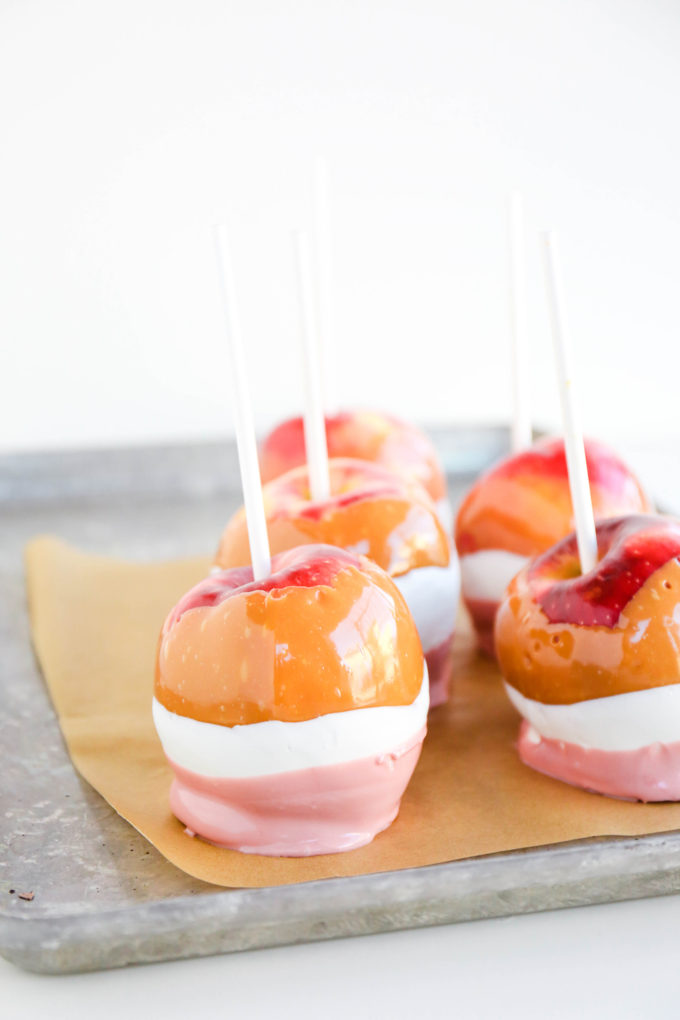 Dip the bottom third of each apple into the colored chocolate and place on the parchment paper one final time. Refrigerate for 30 minutes to an hour to allow each layer to properly set.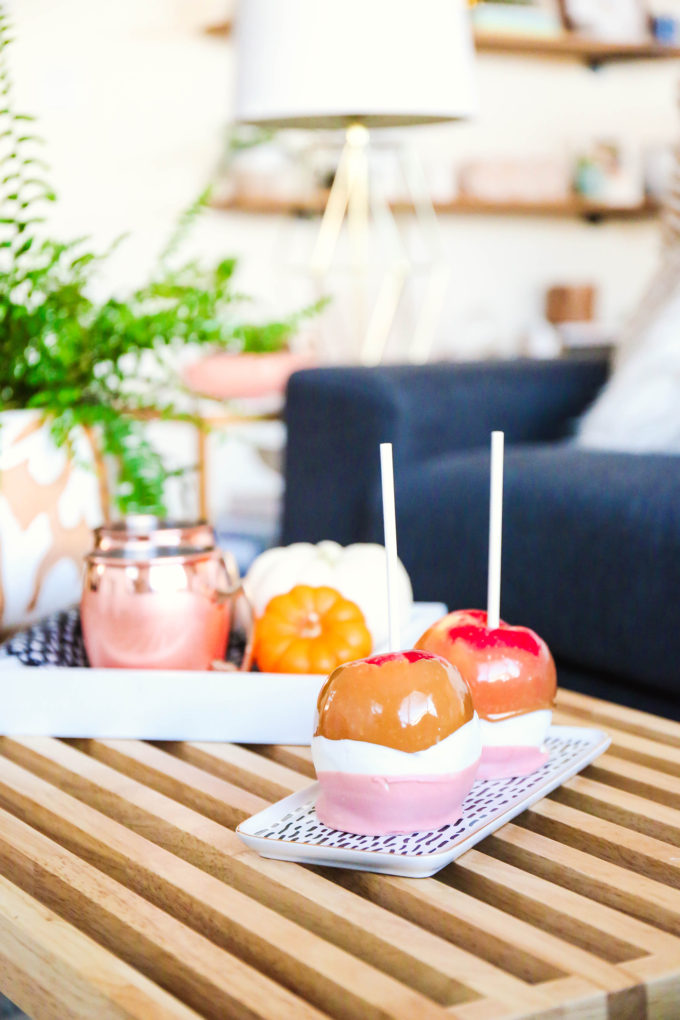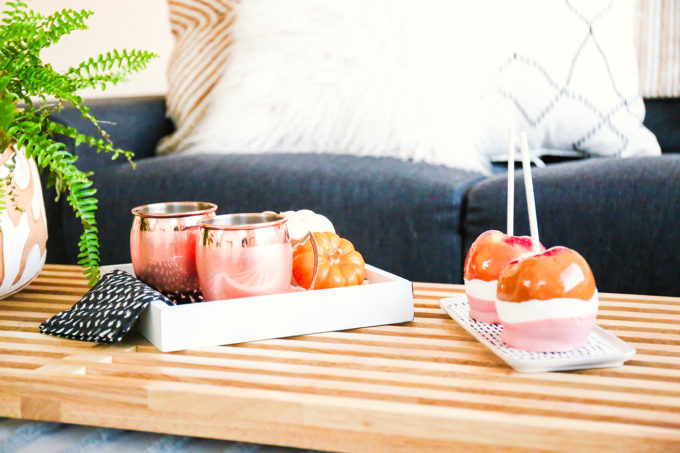 These apples turned out super pretty with the three colors. Surprise your husband/wife/boyf/girlf/children/pets with a little snack bar complete with some pumpkin spice caramel apples and some pumpkin spice hot chocolate, tea, or pumpkin pie spice iced coffee! Everyone needs it to be fall. EVERYONE.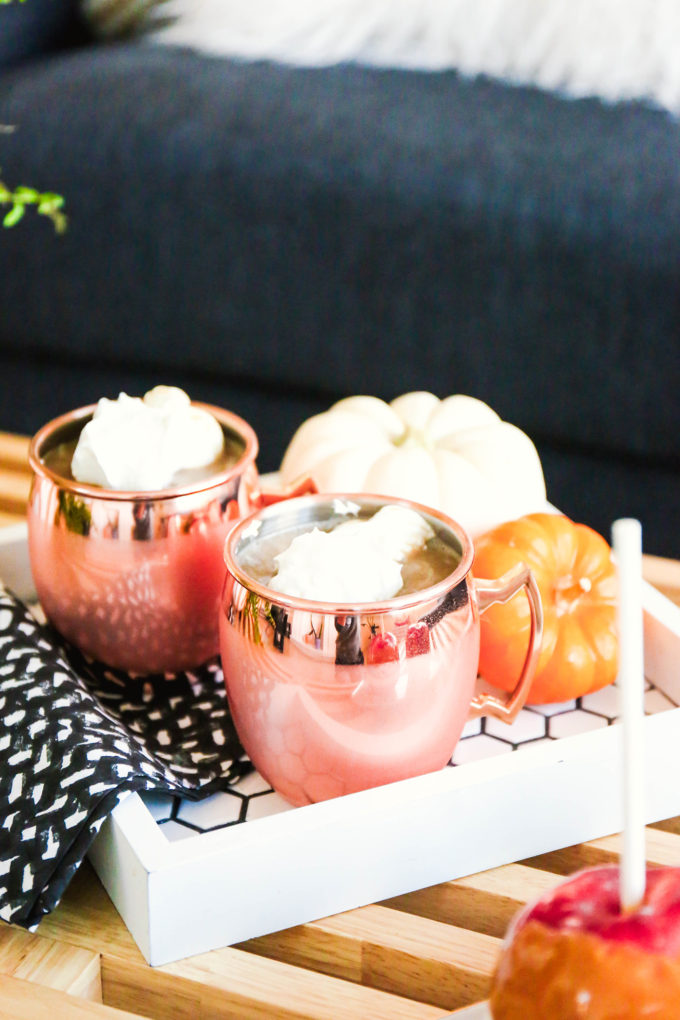 I like it with extra whipped cream. I'm over the top sometimes.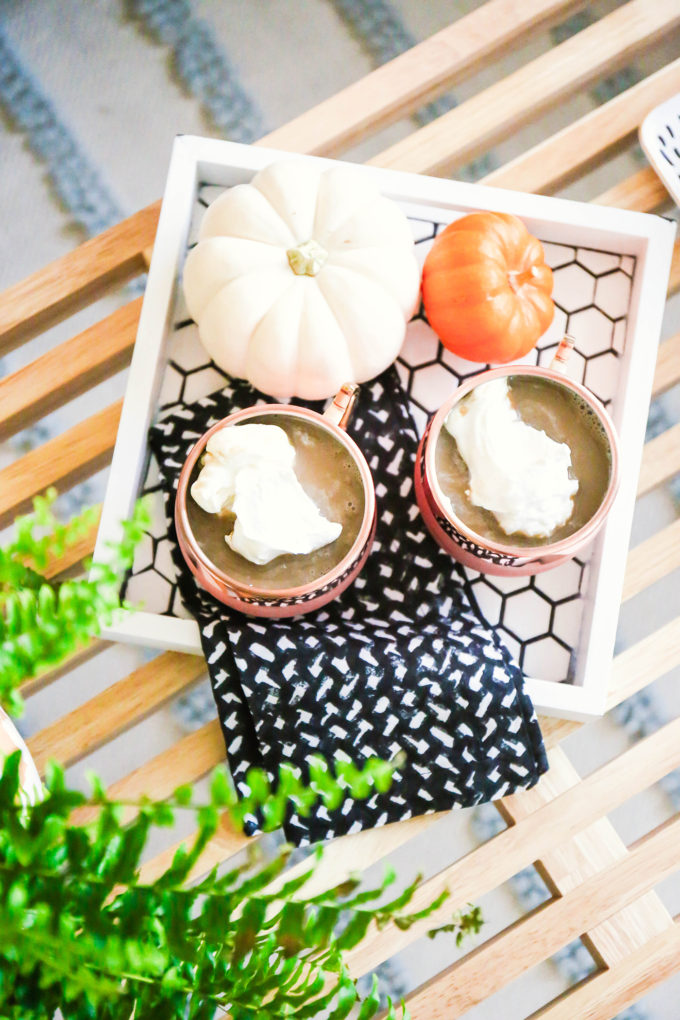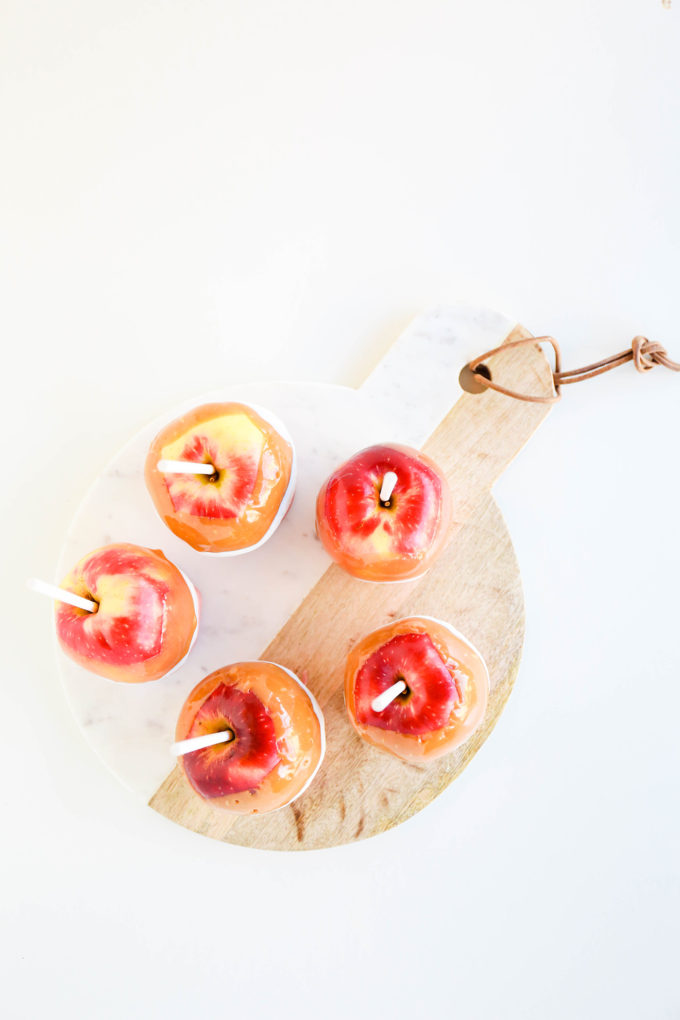 If you want to be the ultimate friend or neighbor, make a batch of these and give them away. If you can stand to part with them! They're kind of the best thing to happen to those who hate getting their hands dirty in the kitchen.
Are you a pumpkin lover like the rest of the world? It's an epidemic every October and we're totally on board!
**This is a sponsored conversation written by me on behalf of International Delight. The opinions and text are all mine. Find some pumpkin pie spice deliciousness at a store near you! Thank you for supporting the brands that help PROPER keep creating!