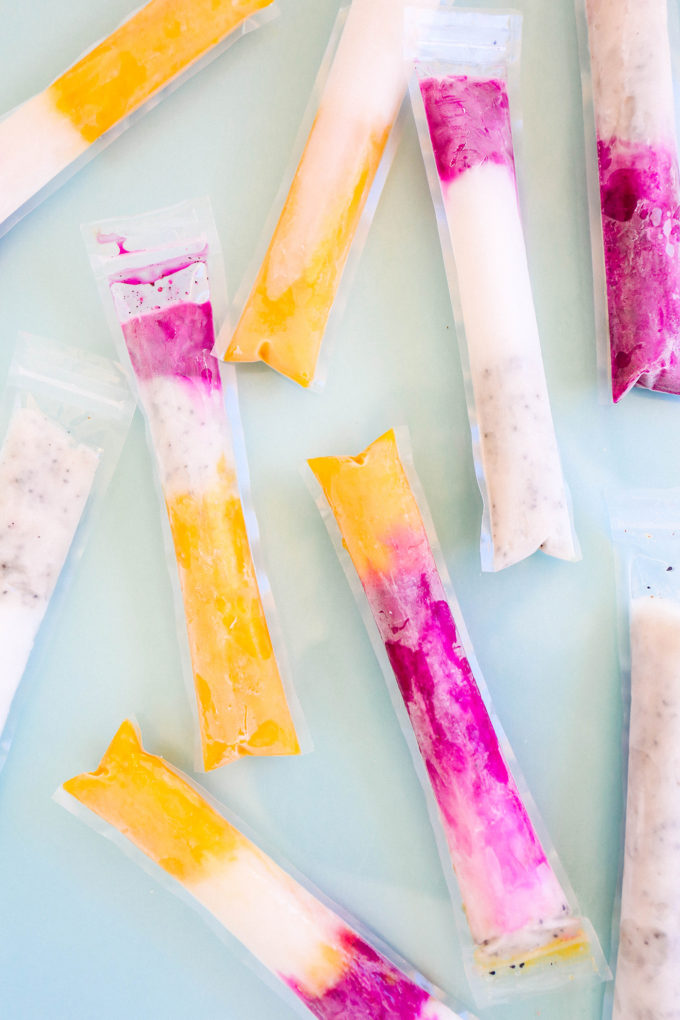 I don't think you've ever heard me say this. Ever. But it's hot out here in Arizona, y'all. I know. I totally thought I could deal with the heat, but we've just bene living in a cave!!! We've been pigging out on all the frozen treats around here to try and deal as best we can. We're nearing 120 degrees around here, so I thought we'd prepare for that heat-mergency with these fruity colorblocked popsicles! After our latest obsession with Dragonfruit and mango, it just made sense to use those fruits to get something super duper colorful and tasty!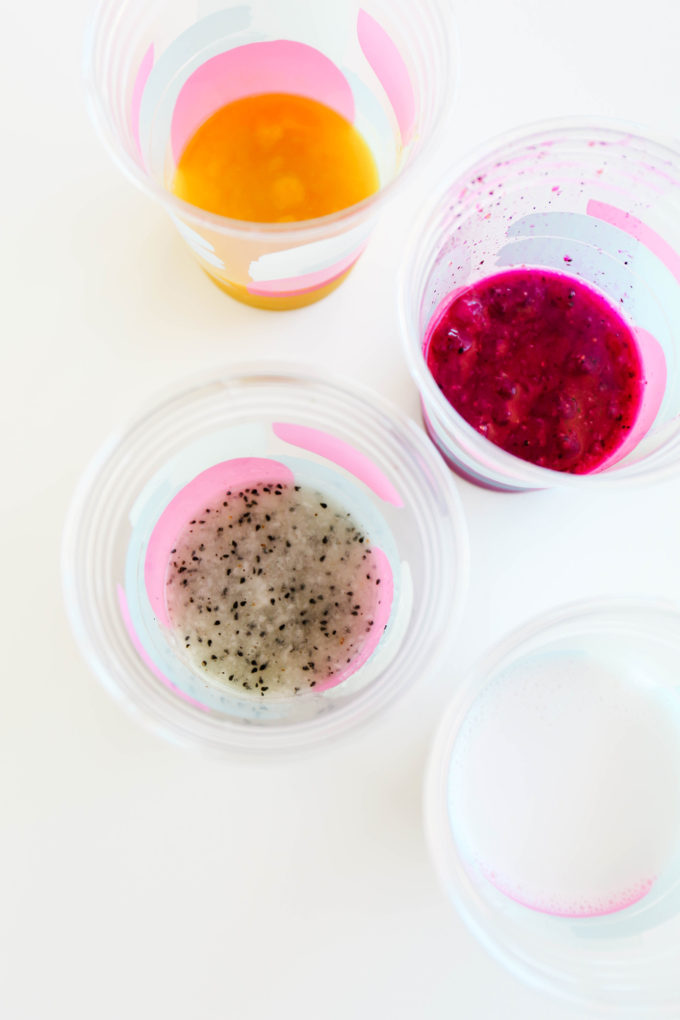 Make your own fruity colorblocked popsicles
1 cup white dragonfruit
1 cup red dragonfruit (use pitaya packs!)
1 cup mango sorbet
1 cup coconut milk
1 cup simple syrup (2 parts sugar to 1 part water, bring to boil and then simmer for 10 minutes. Cool and serve!)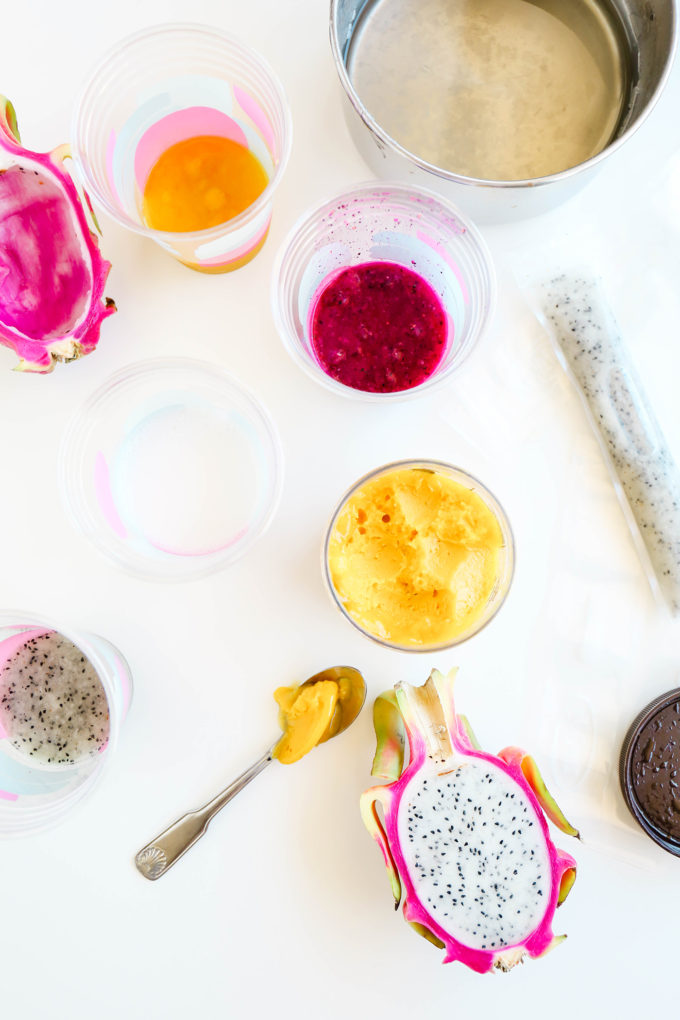 In a blender, combine each individual fruit/sorbet/coconut milk with 1/4 cup of the simple syrup. Blend it well and then pour into a small cup. Rinse the blender and then mix the next fruit. Repeat these steps until you've mixed everything with the simple syrup.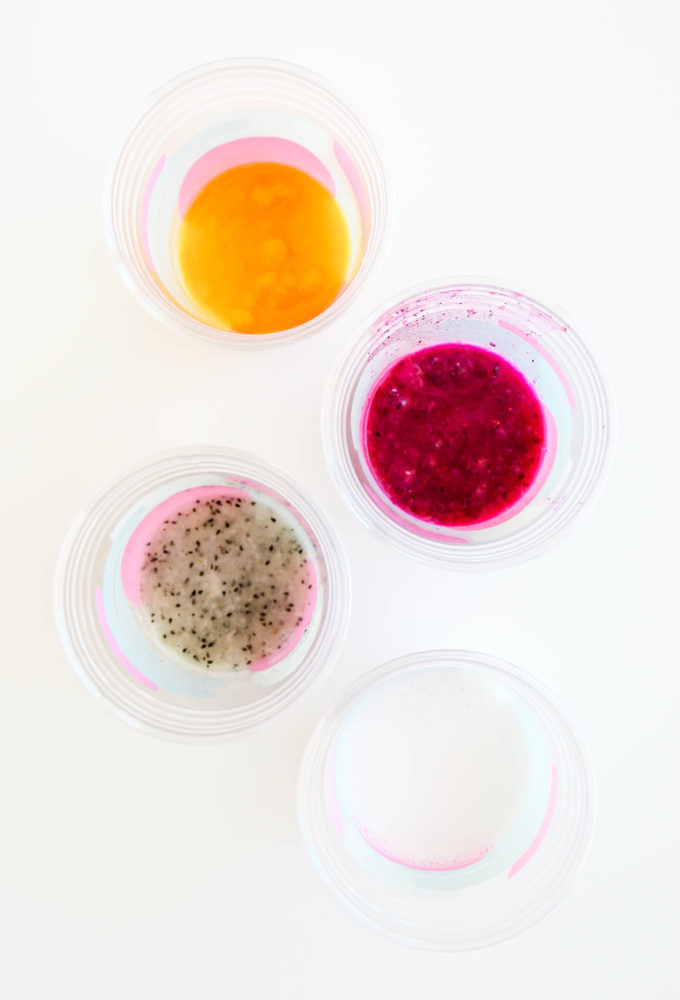 Yum! Drink this right now! Or be patient and make some popsicles that will be ready in 1 hour. You choose. I happened upon these zipcicle pouches last summer for different popsicle recipe and they've come in handy for those heat-stroke moments!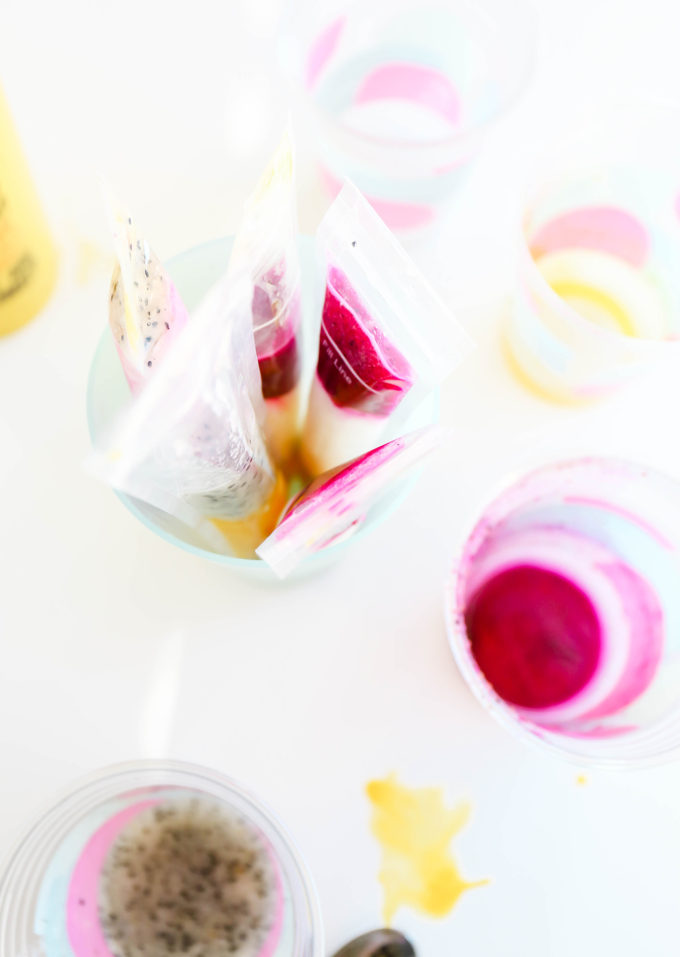 build the popsicles
Working in layers, build your popsicles! Open the zipcicle and pour in one layer, then let that bottom layer freeze in your freezer for 20 minutes, and then add the next layer! Keep them standing upright in your freezer by placing them in a tall cup!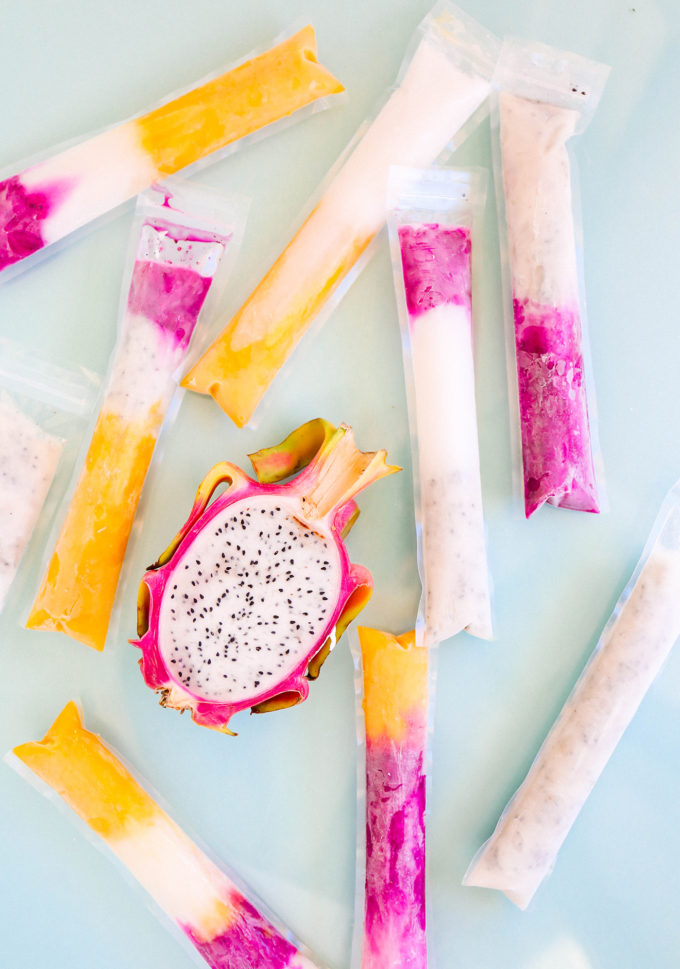 Repeat those steps until you've got 2-3 layers for each popsicle. Play around with the combos! The simple syrup sweetens everything up and lets it freeze easier.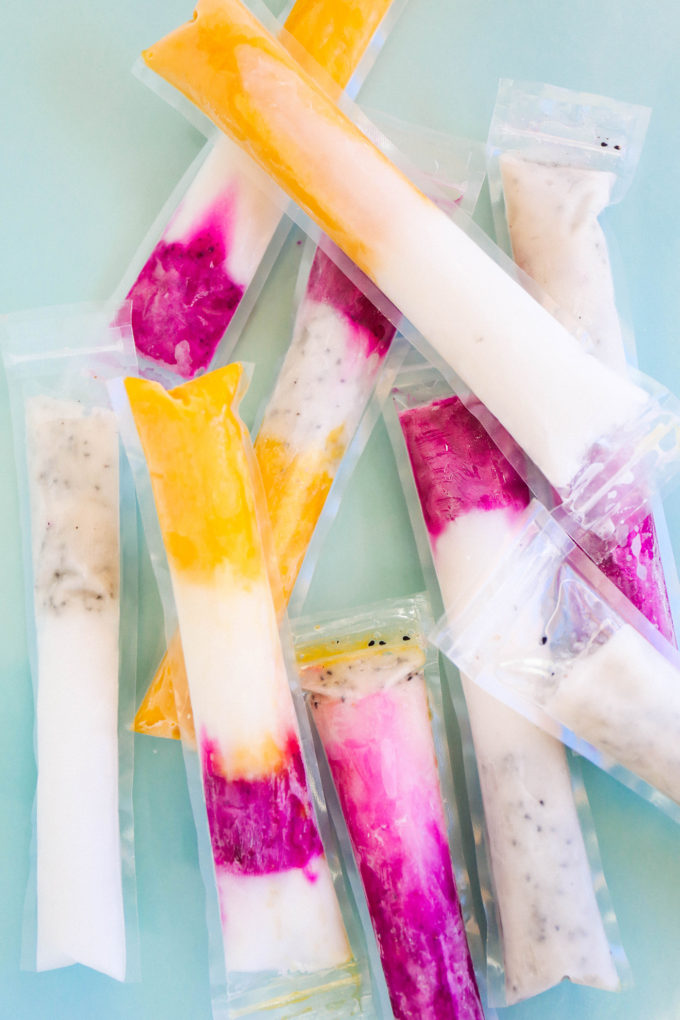 And the colors couldn't be lovelier!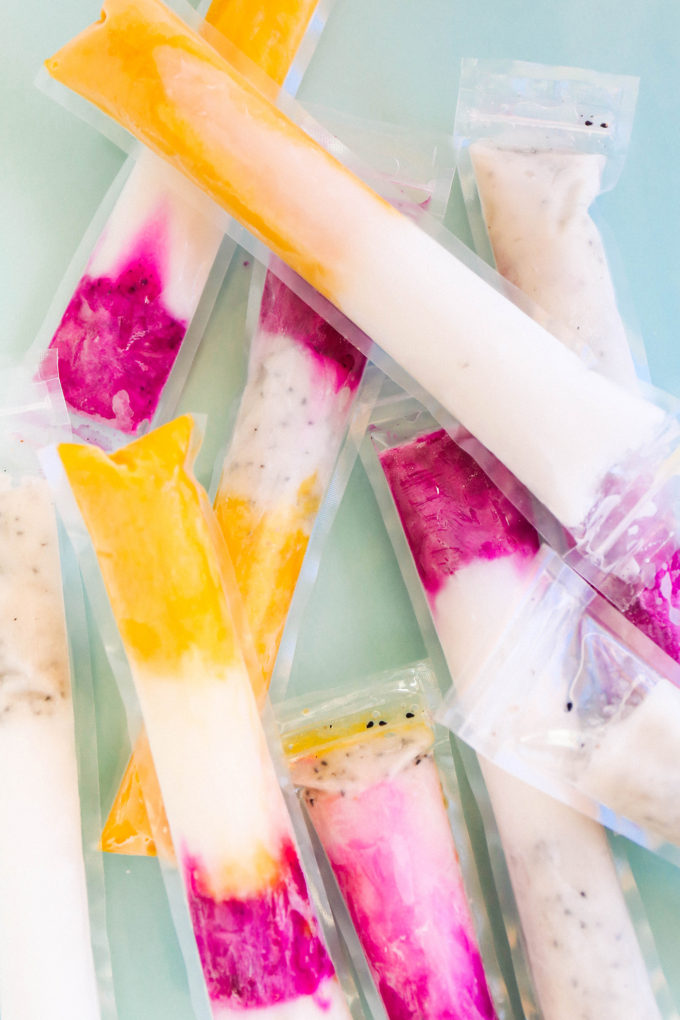 You don't have to feel bad about devouring 4 or 5 of them in one sitting (yes, I hold the popsicle record in our house…) because these are basically just frozen fruit! Yum!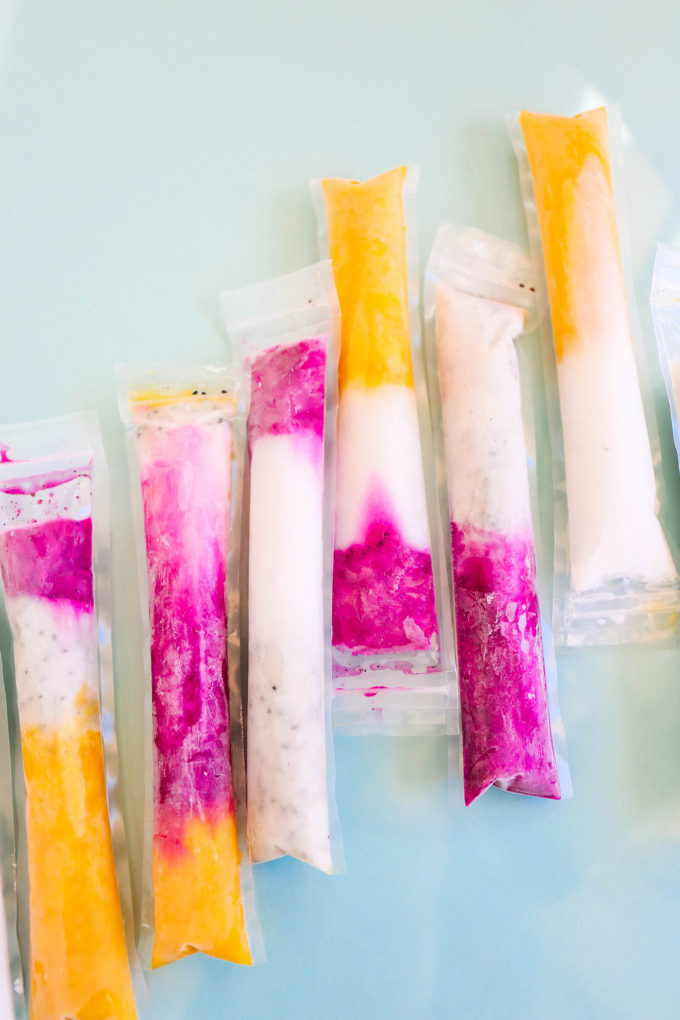 Have fun and play around with your own fruit or different sorbet flavors! Next up? A raspberry sorbet with some lime and sprite! I mean, that sounds super tasty that I have half a mind to walk away from this computer right now and head to the kitchen.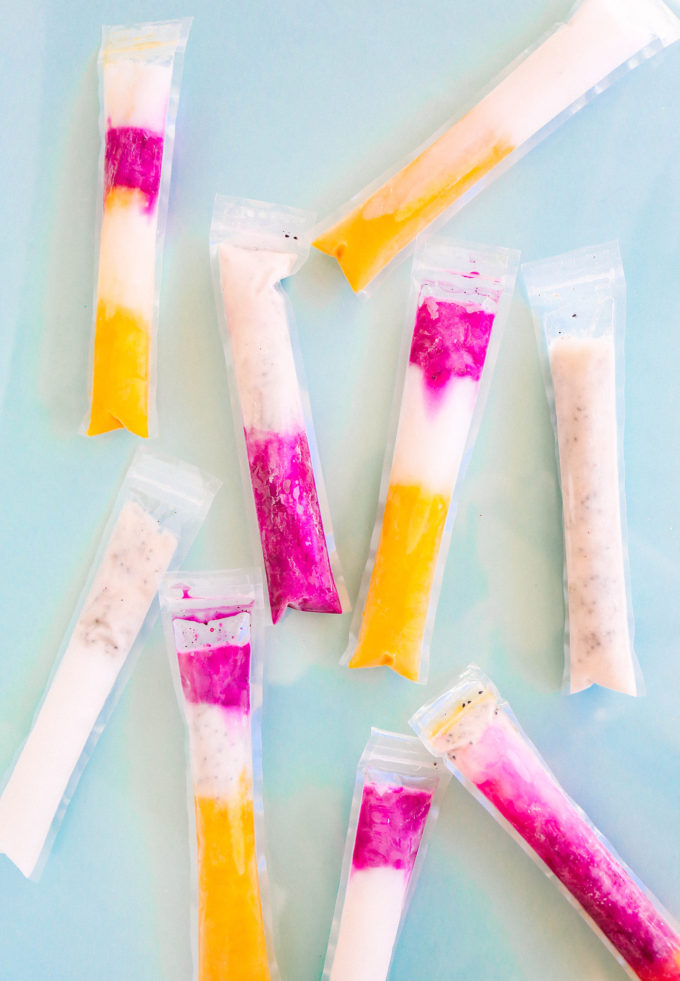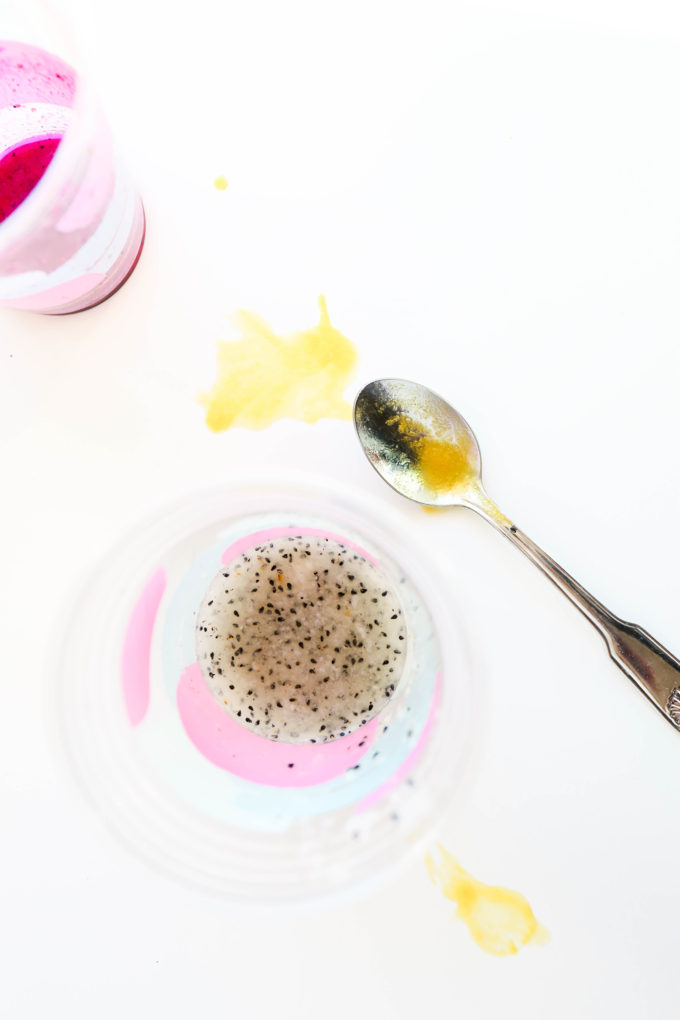 It's also a great little snack that the kids can help make! Let them be in charge of filling the popsicle pouches! The cleanup is quick and you can even lick it up. I kid. I kid.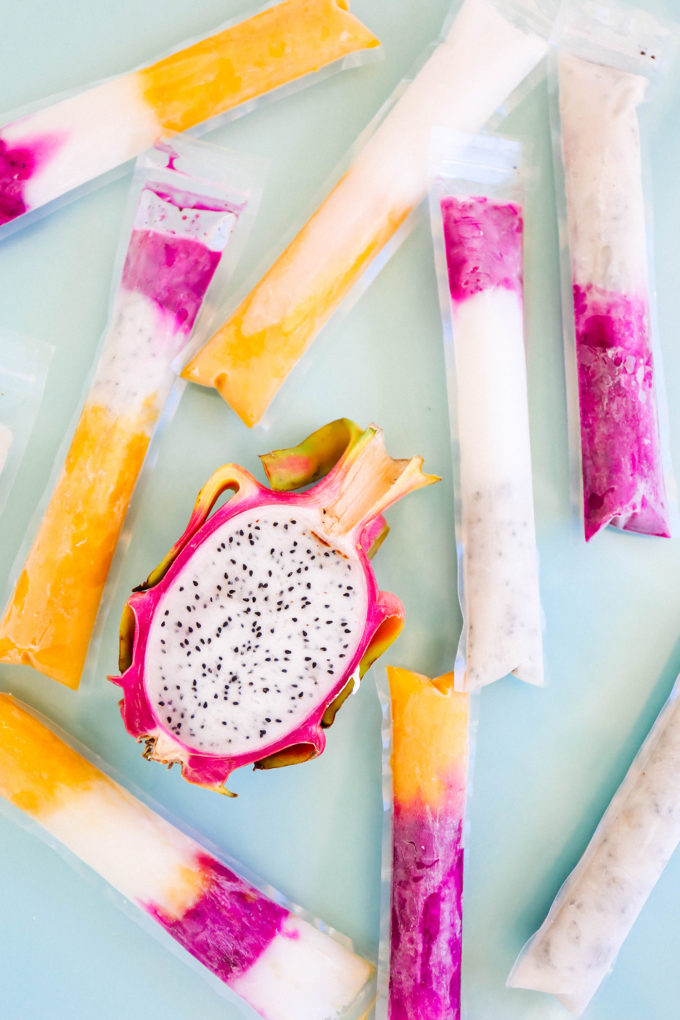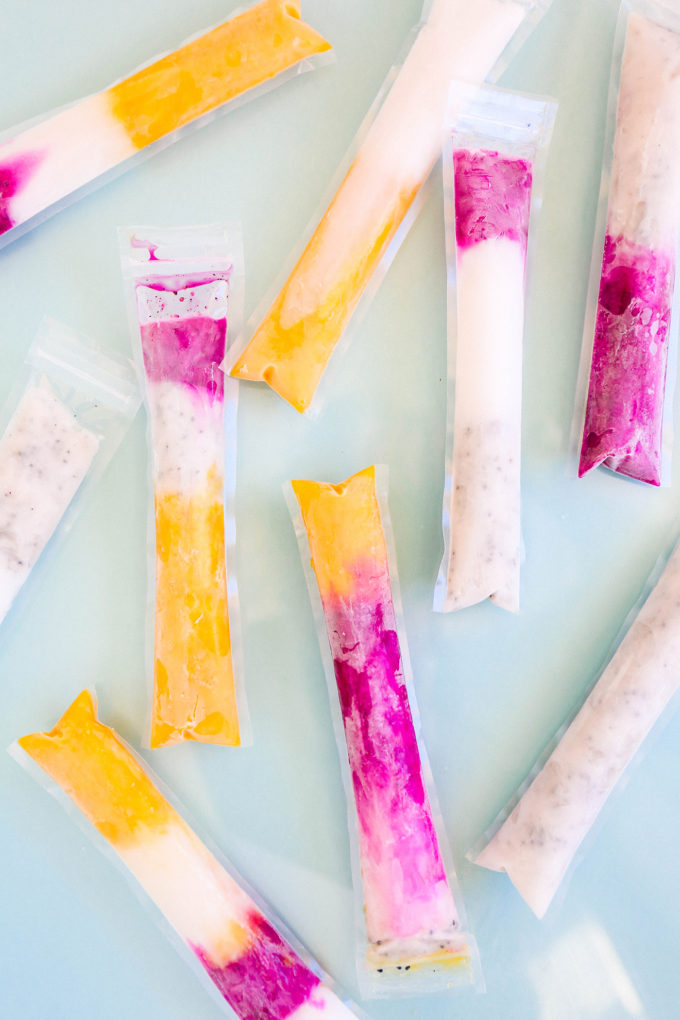 Once you've filled each pouch to the top, let them freeze for at least an hour (overnight for optimal frozen freshness!). Pull from the freezer, open the top, devour and enjoy! In that order.
I feel like we'll be making popsicles every week until winter. Arizona winter. What kinds of fruit combos would you make?!
Check out more of our frozen treats and other recipes right here in the TASTE IT archives!
photography \\ Lexy Ward