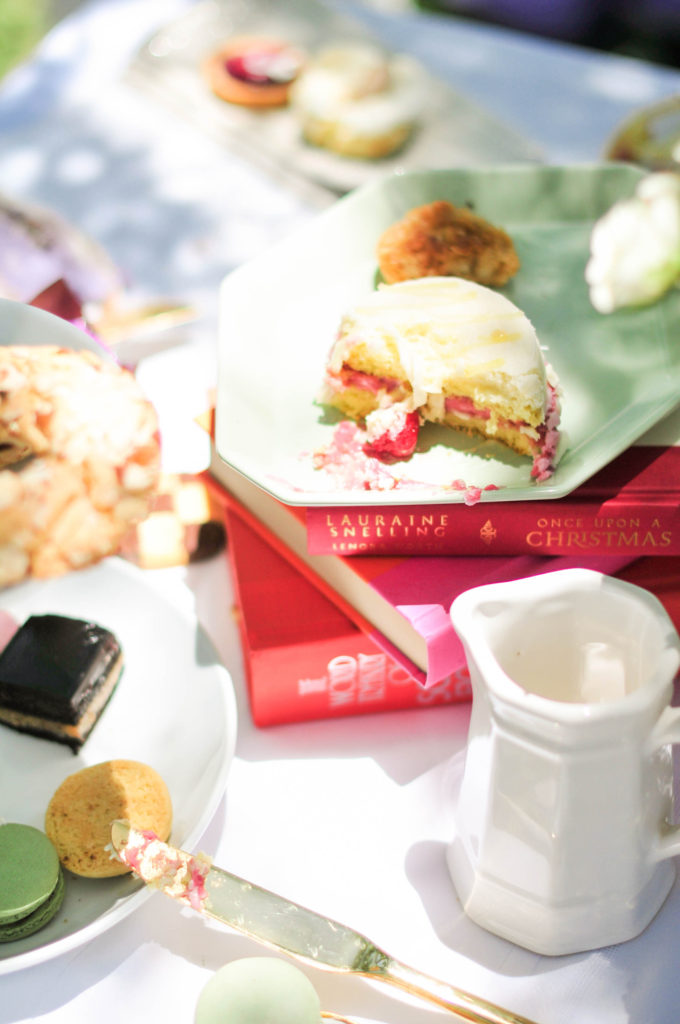 Remember a few weeks ago on Snapchat (yeah! we snap now! I'm young again! See the behind the scenes stuff over there – @theproperblog!), when I was talking about the prep for that Alice In Wonderland tea party photo shoot?! Well I can finally spill the beans today! We partnered with SheKnows to create a fun and colorful "Mad Hatter-style" tea party inspired by the new Alice Through The Looking Glass polish collection by OPI! We rounded up a few of Vita's fave gal pals and had the best time!

It's a bit dry down here in good ol' AZ, so we brought in lots of color and flowers (both paper and real) to make it feel as if the girls were in the middle of a garden! And, of course, SNACKS!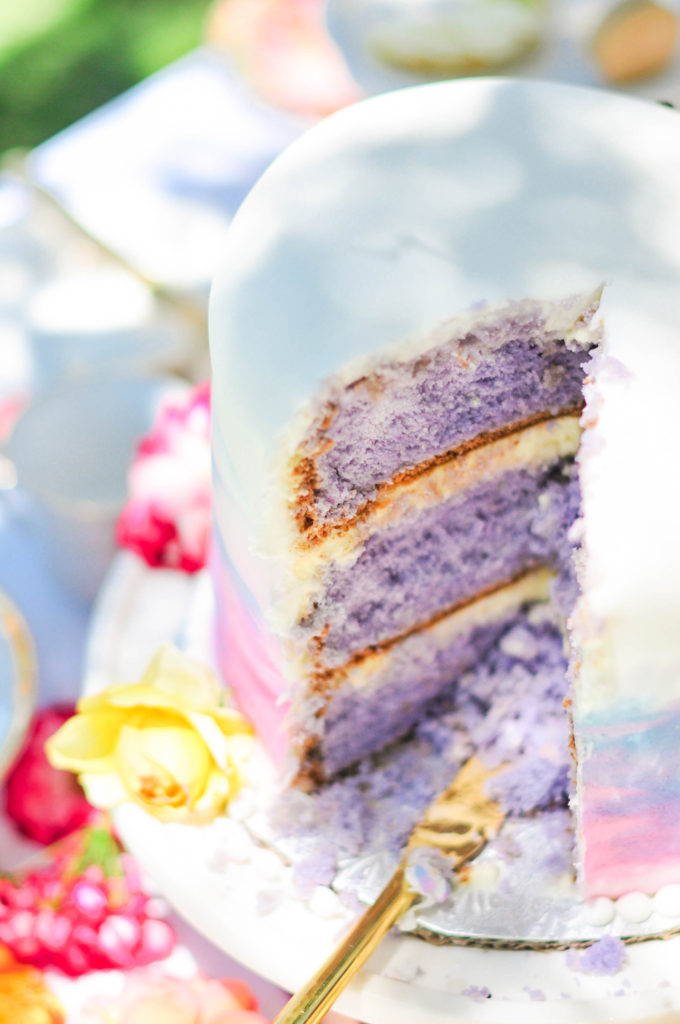 A beautiful buttercream cake that I was lucky enough to eat leftovers of after the shoot. Guys. Isn't buttercream everything?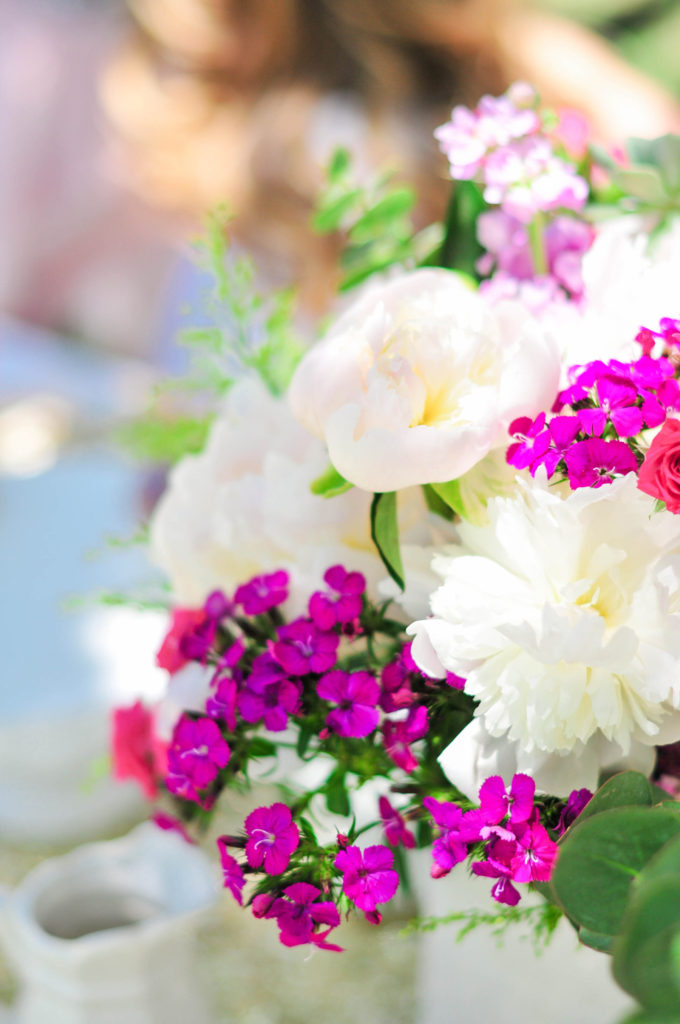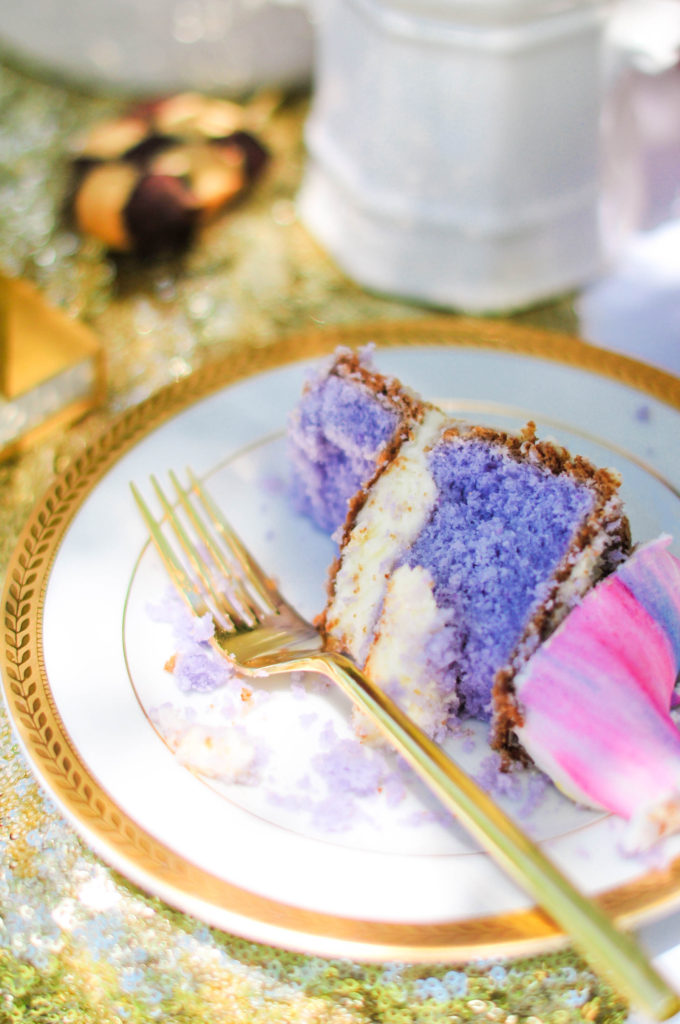 It was tinted a light purple to match the OPI color scheme and was so pretty that I almost didn't want to cut it more! ALMOST. 😉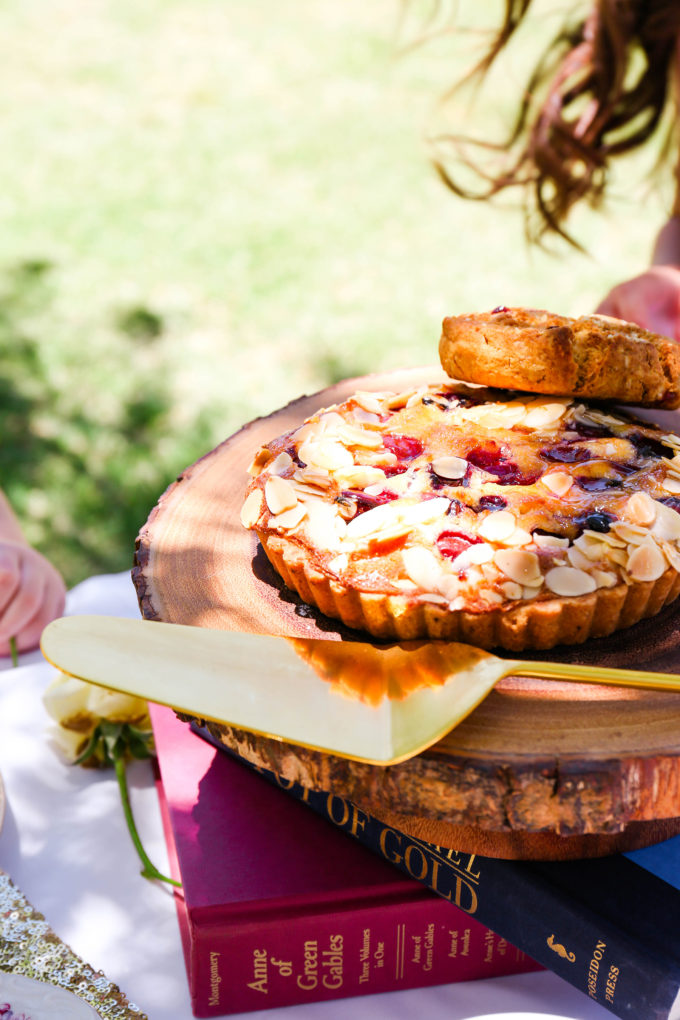 In addition to the cake, we also had lots of other snacks like this tasty breakfast tart!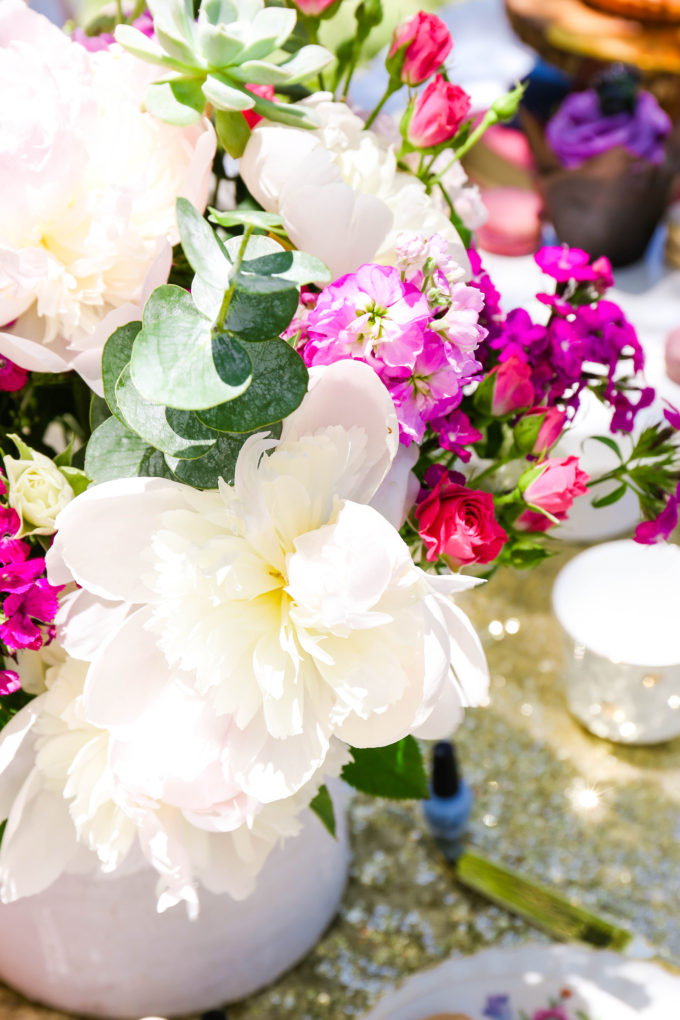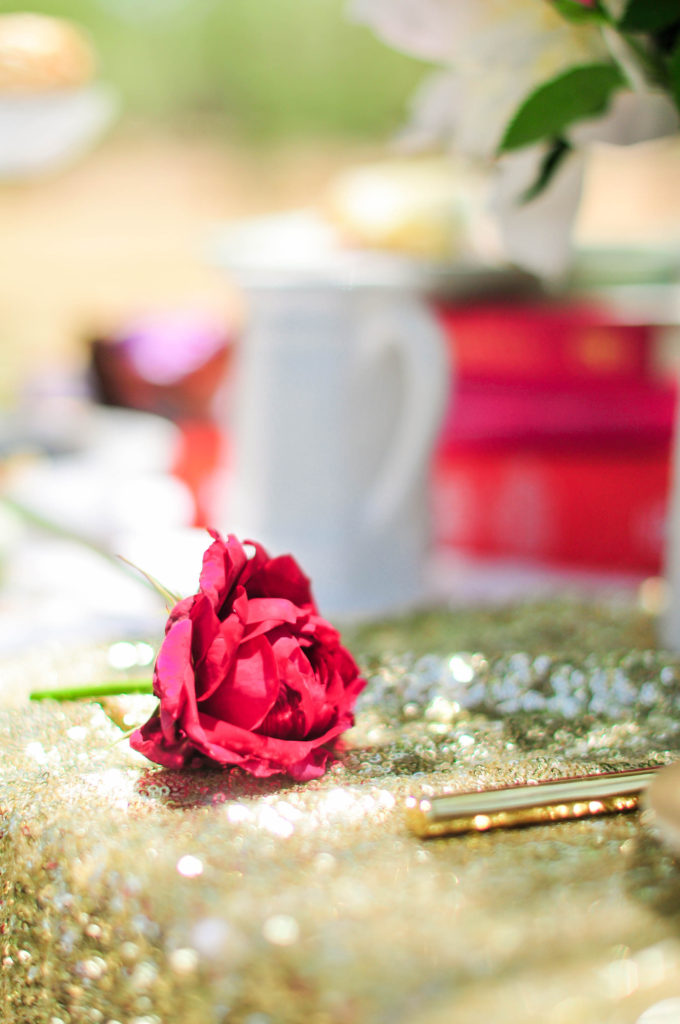 Vita must be really mature for her ripe, old age of two, because her buds are all 6 years old and above! These girls had a fantastic time eating all of the delicious treats and playing dress up for the day!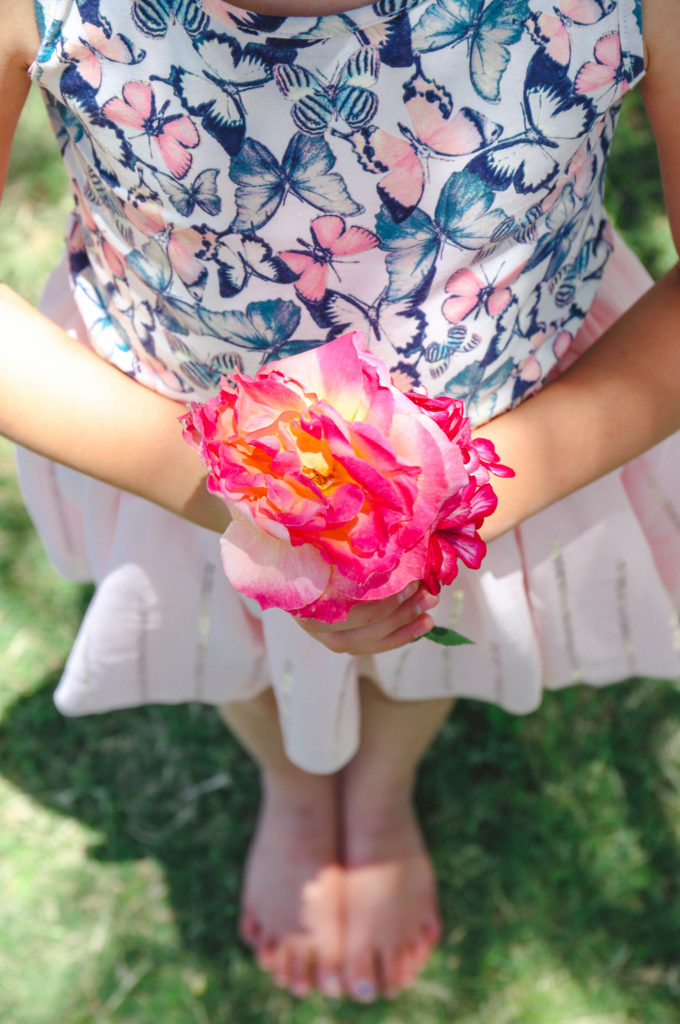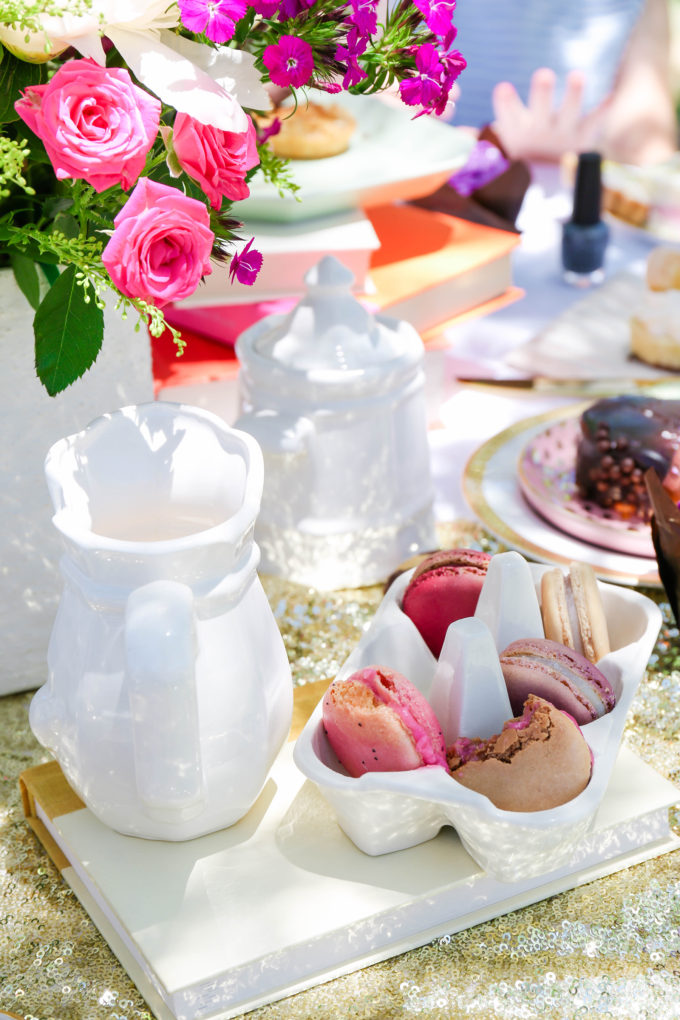 Snacks and decor were placed atop stacked books and at varying heights!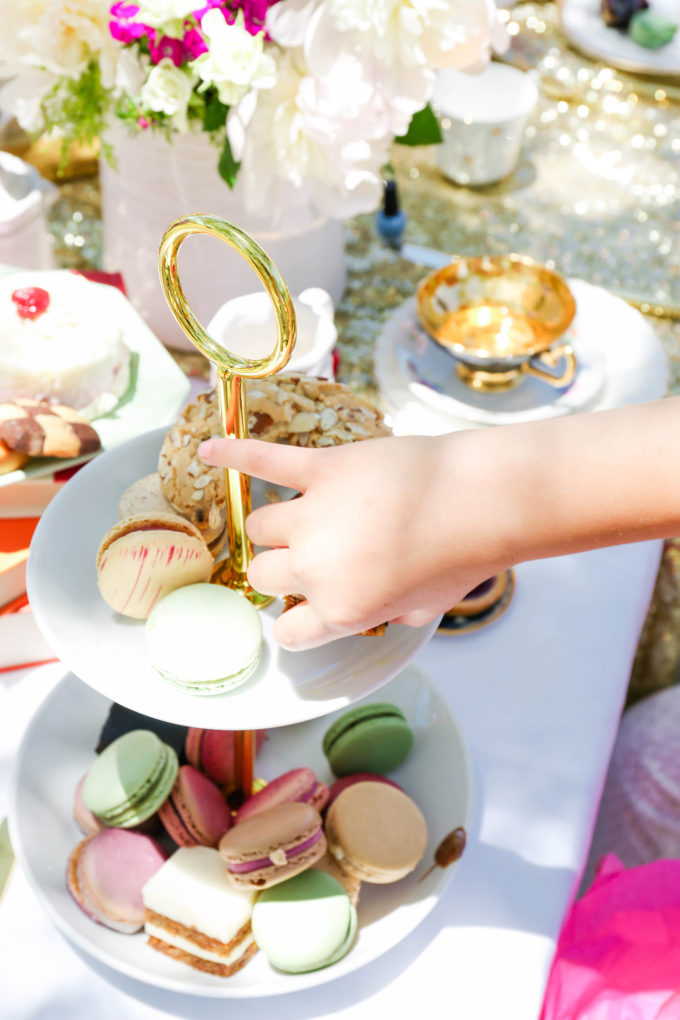 And no tea party is complete without the mini treats! As a result: MACARONS! Tons of 'em! Everywhere!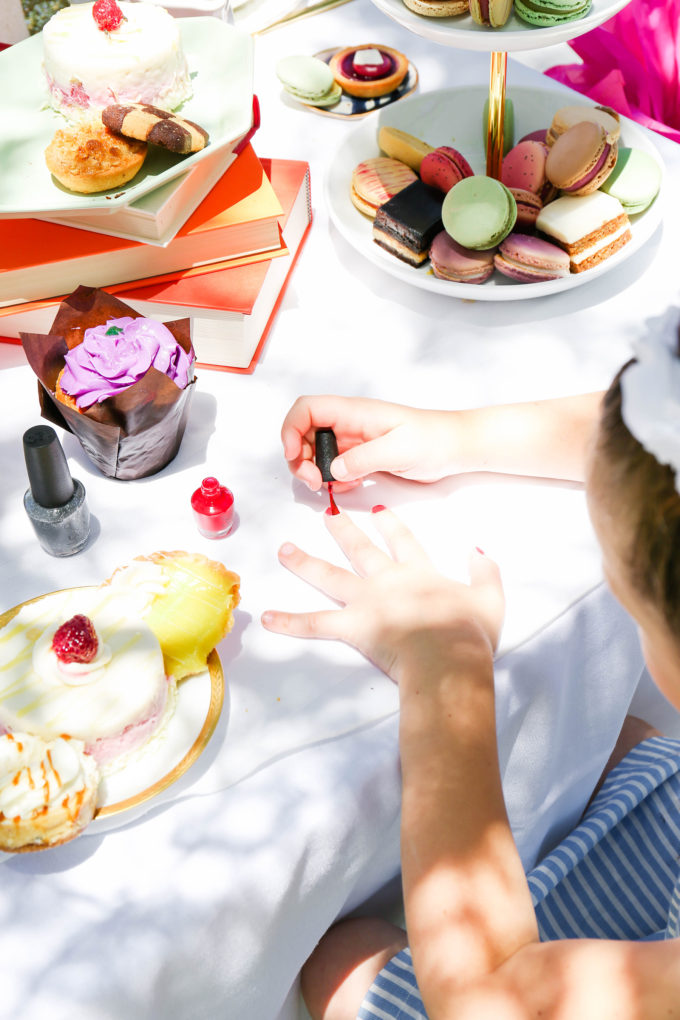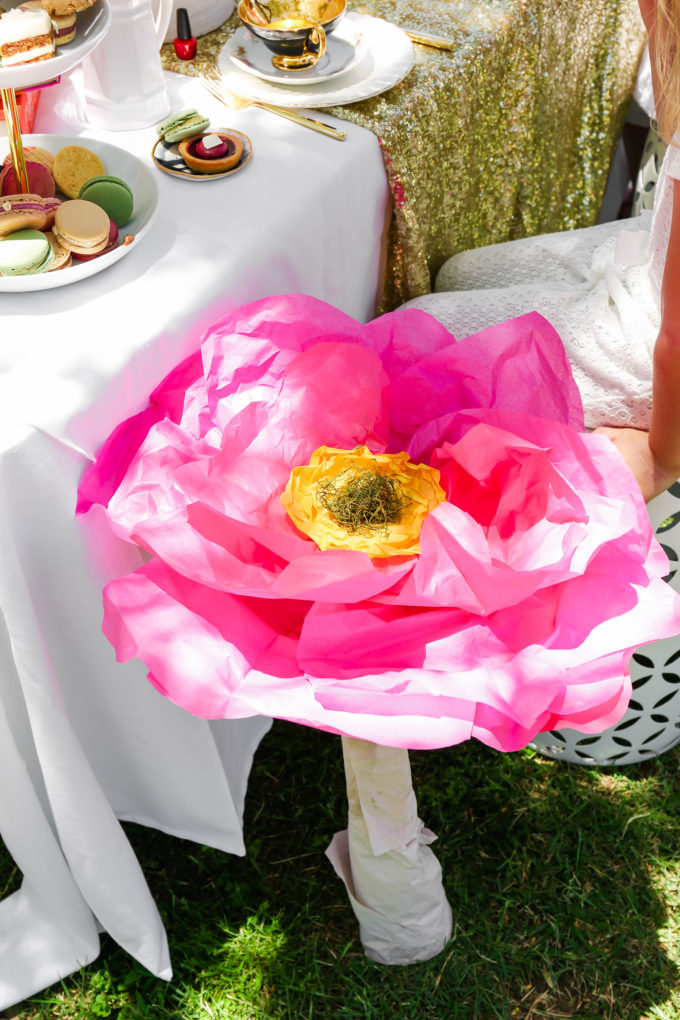 Because we live in the desert and gardens can be a bit hard to come by, we created giant tissue paper flowers to help create a "shrunken" mindset that Alice experiences in the movies!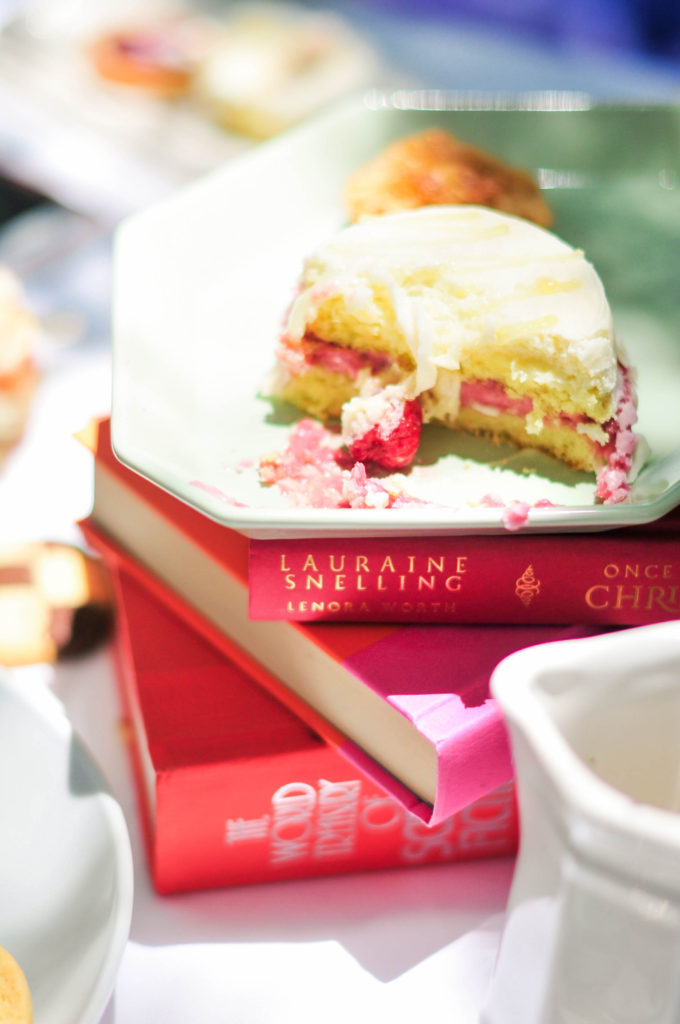 Head on over to SheKnows for the full whimsical breakdown and for a few DIY tips to pull off your own tea party!
Check out some of our other fun parties like this wreath-making bridal shower or our EAT DRINK CREATE summer bash!
concept, styling, & photography \\ Lexy Ward 
Sources:  dresses & hair accessories – H&M | china & books – Goodwill | Cake stands – Target, Home Goods, & Cost Plus World Market | tablecloths – Target | stools – Lowes and Walmart | mini desserts – Whole Foods Market | cake – Sweet Rush Boutique | gold sequin tablerunner – The Fabric Store | nail polish – OPI | floral design – PROPER