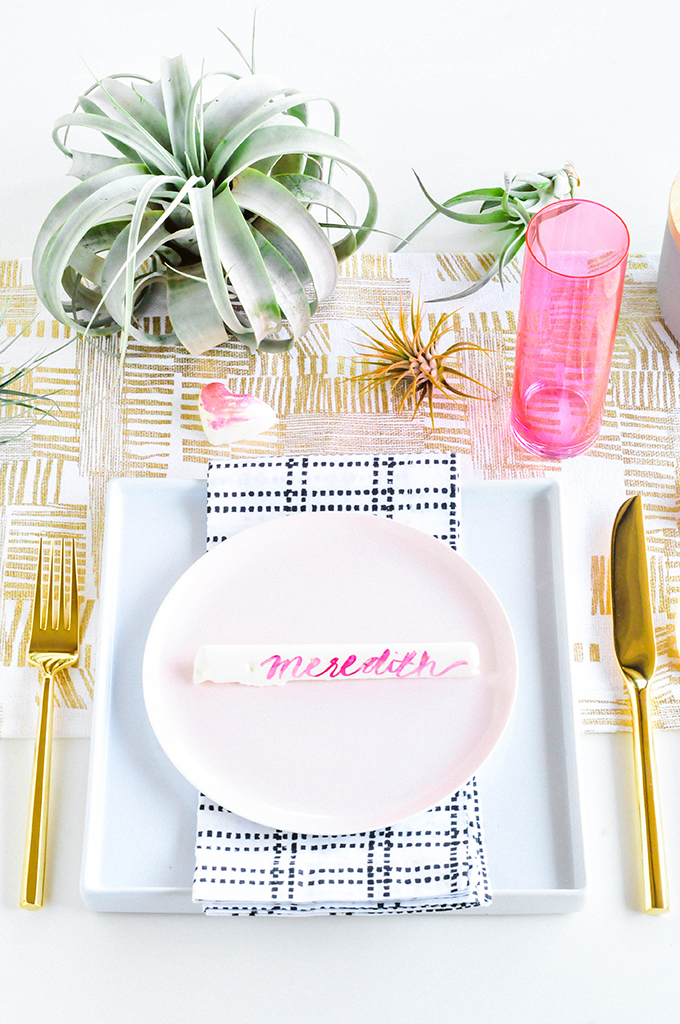 Ohhhh man, Valentine's Day is just around the corner! And with that, come the Galentines parties. I love to have a little love time with my gal pals. Those parties aren't just for you single ladies! Whether attached or detached, round up some of your girlfriends for a fun brunch that revolves around pancakes (Maybe put some flowers on those pancakes!!!) or other breakfast foods! Set the table with these DIY chocolate place cards and your pals will know exactly where they be sittin'. BONUS: They can munch on them while waiting for the meal!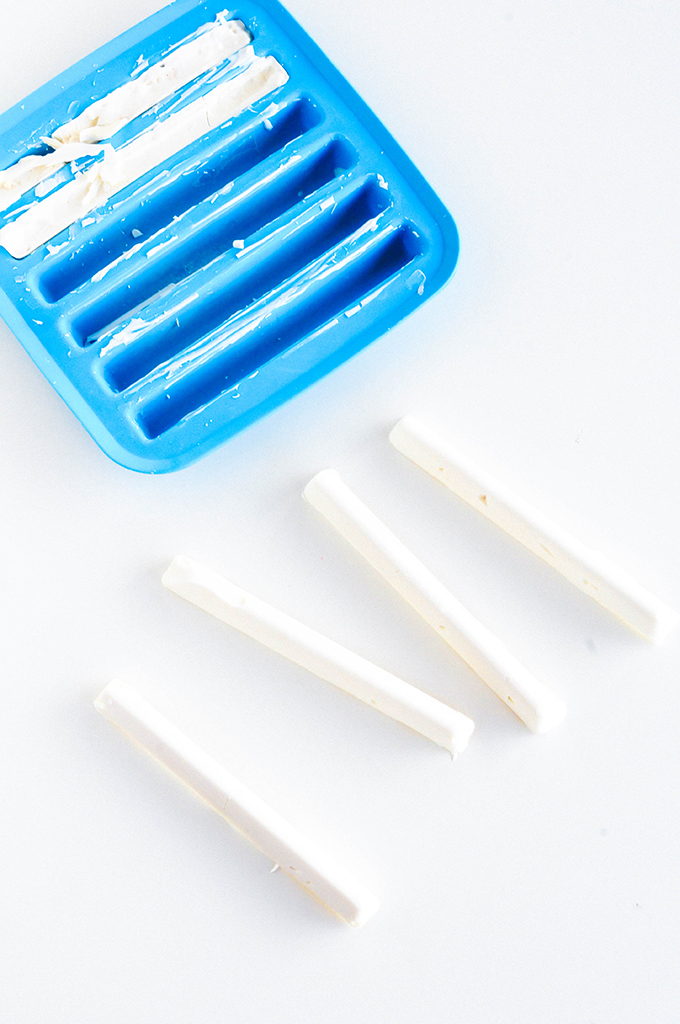 Supplies needed for DIY Chocolate Place Cards
white melting chocolates

skinny ice tray (found at IKEA!)
food coloring
rubbing alcohol or vodka
First, place a few melts in each spot on the tray and melt it in the microwave in 30-second intervals. Spread the chocolate as evenly as you can and then place the tray in the freezer for 30 minutes. Once the bars are set, gently pop them out. In a small bowl, mix a few drops of food coloring with rubbing alcohol or vodka and paint the names of your guests on each chocolate bar. The alcohol evaporates leaving the color behind!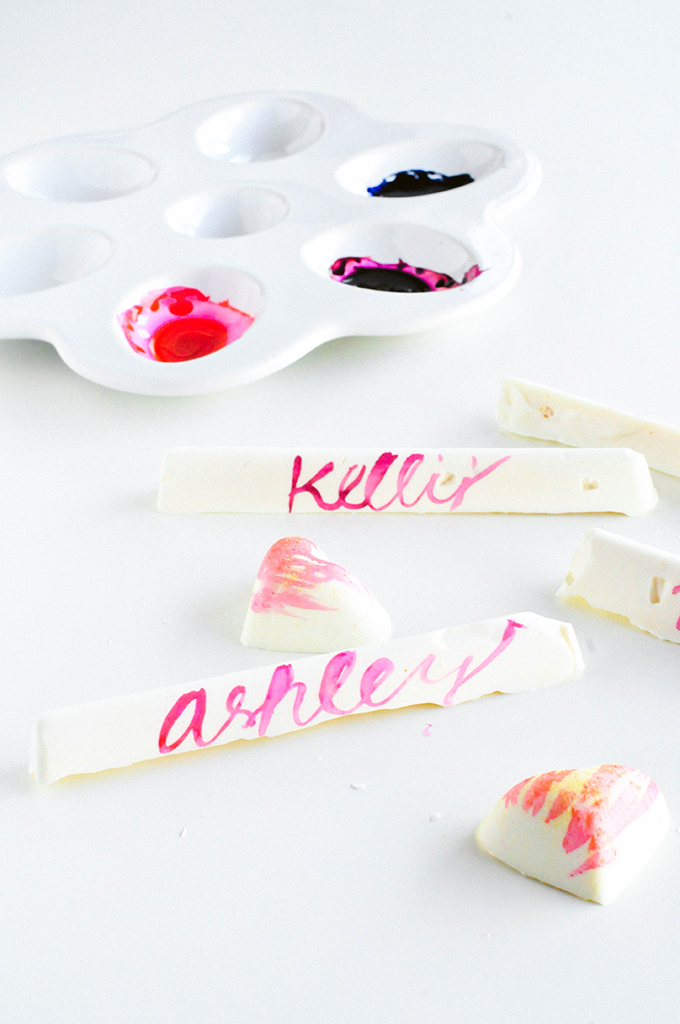 You could even make a few hearts and paint those suckers, too! Sprinkle them with a little Disco Dust
 and then MAKE A WHOLE ARMY OF CHOCOLATE HEARTS!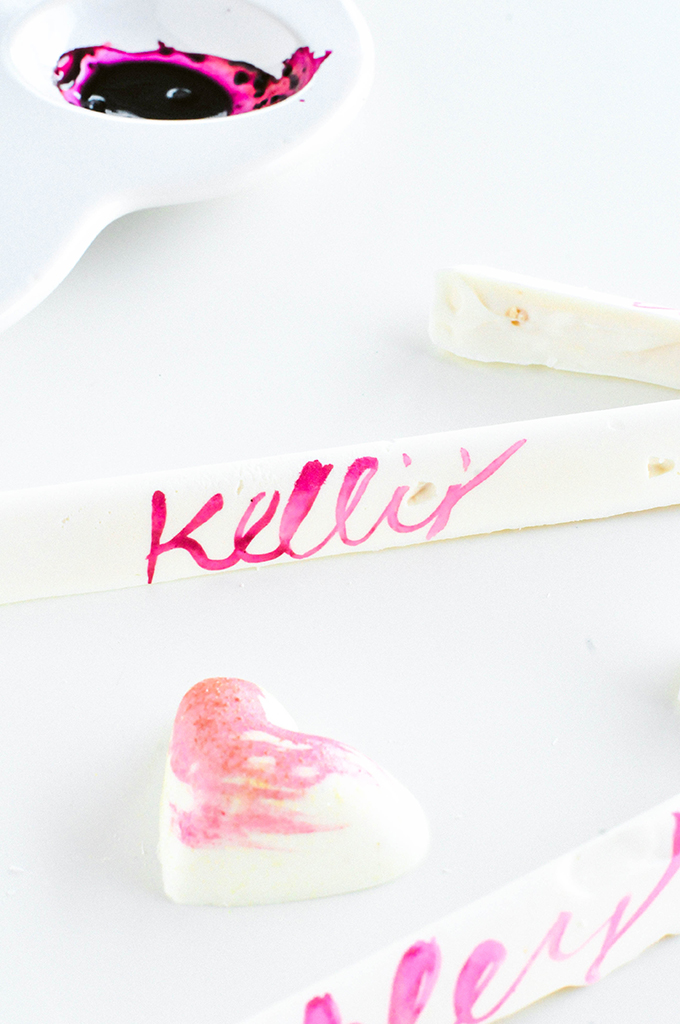 Because that's totally normal.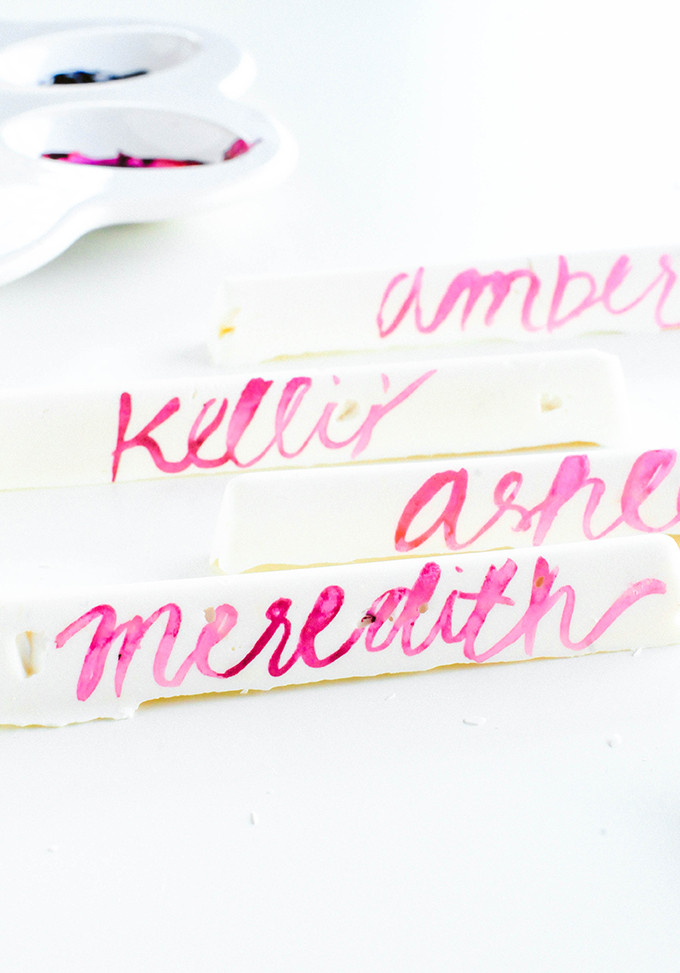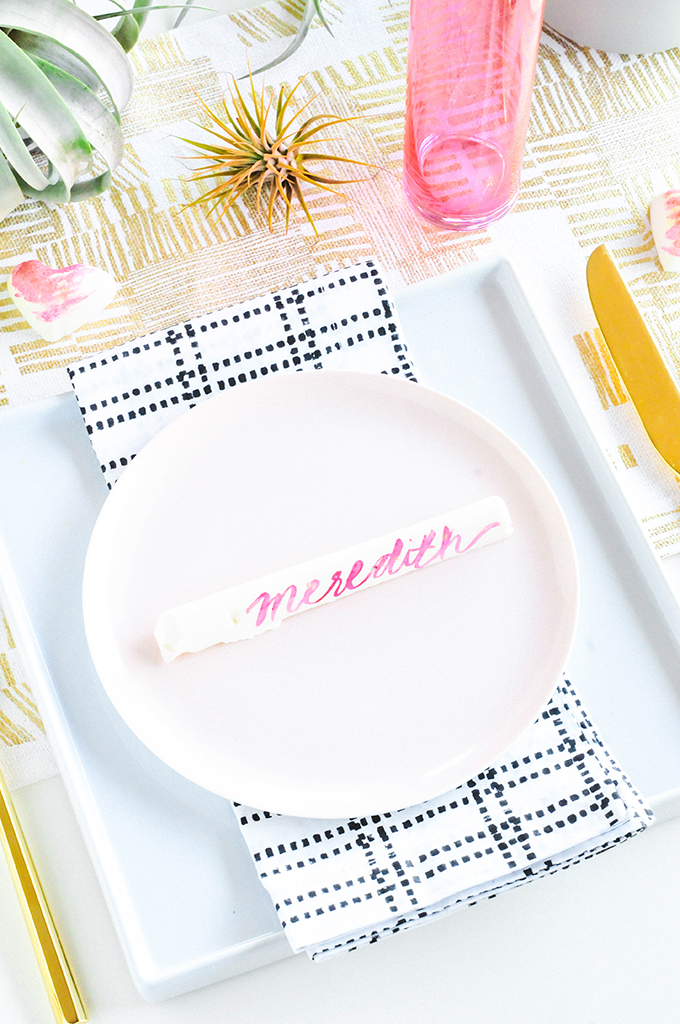 Set the table and place one of these chocolate place cards on each plate!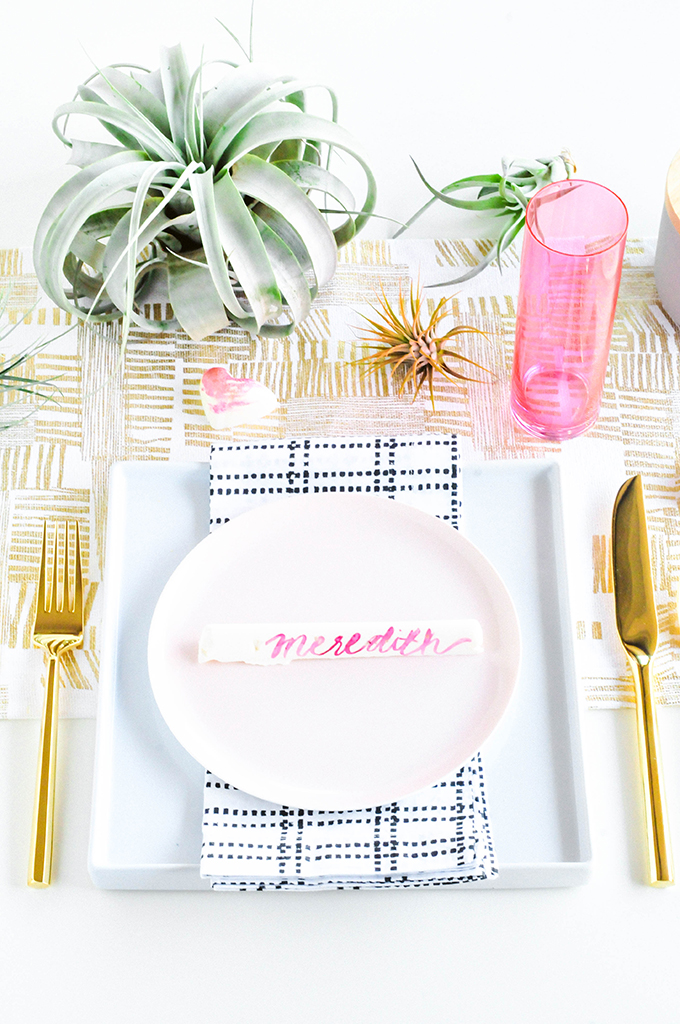 "Hi!" from the spoon.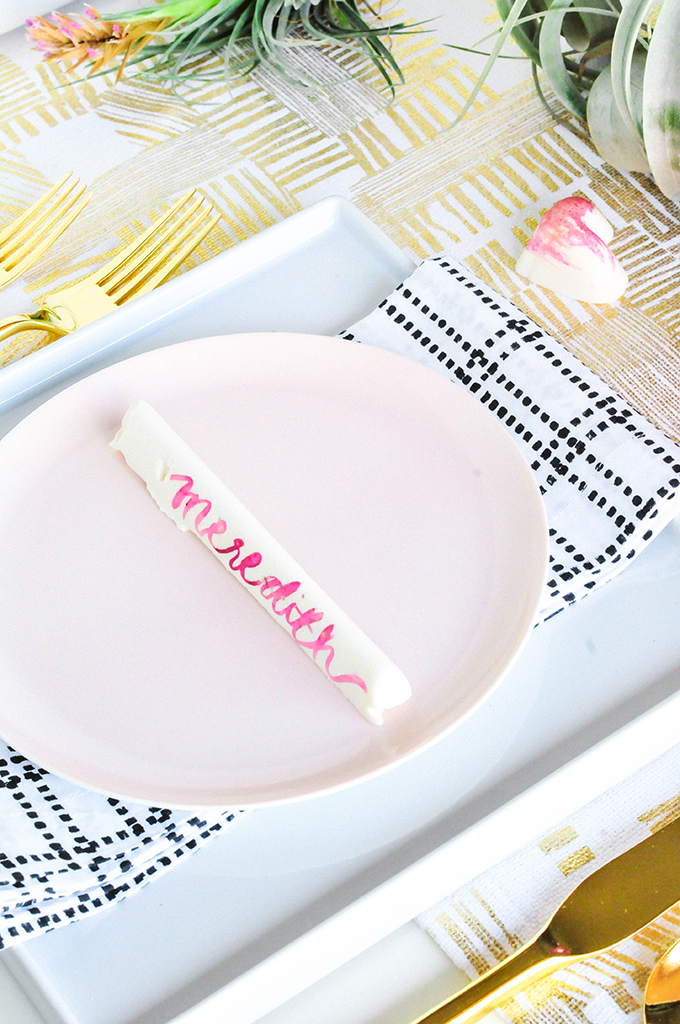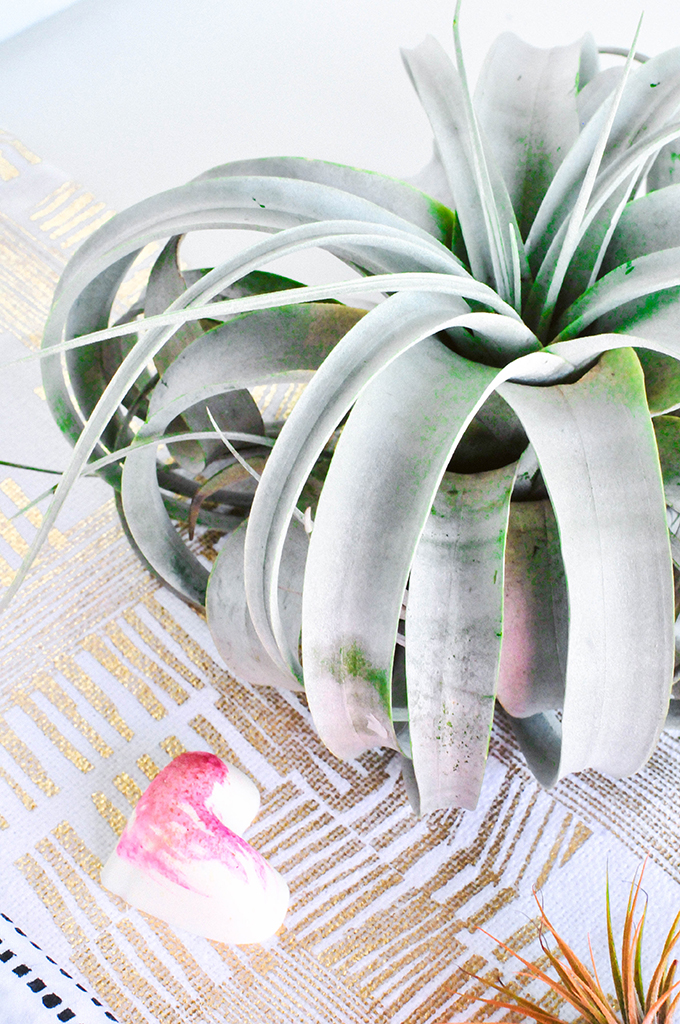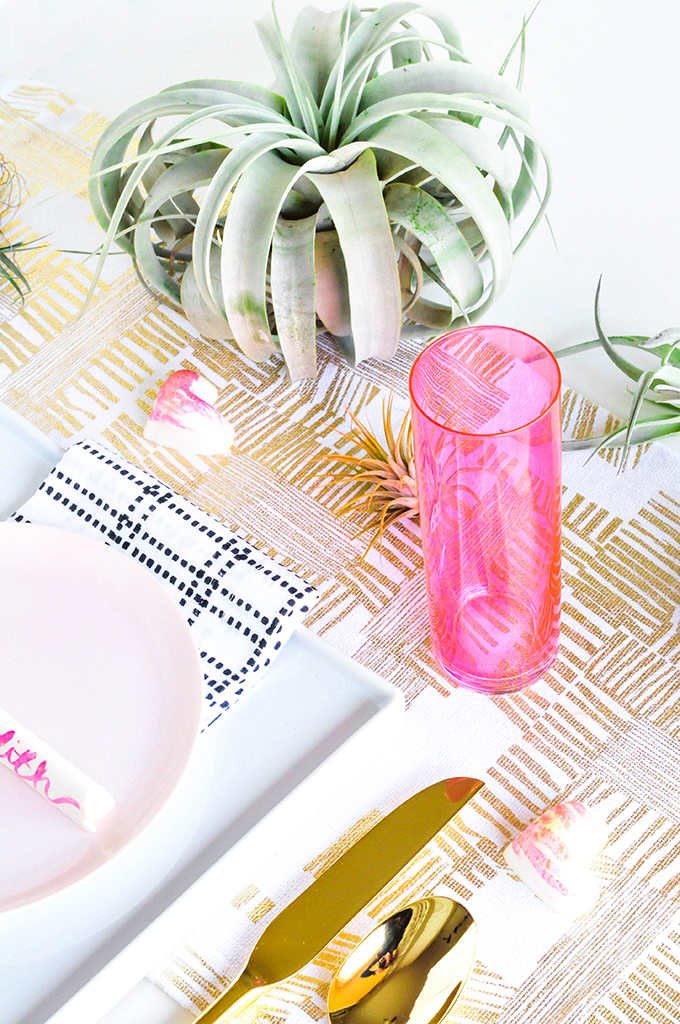 We had a hard time shooting these and not licking these. Like, super tough. Are you have a Galentines bash this year? What kind of traditions do you and your pals have?
Click here for more V-day inspiration!
photography \\ Lexy Ward