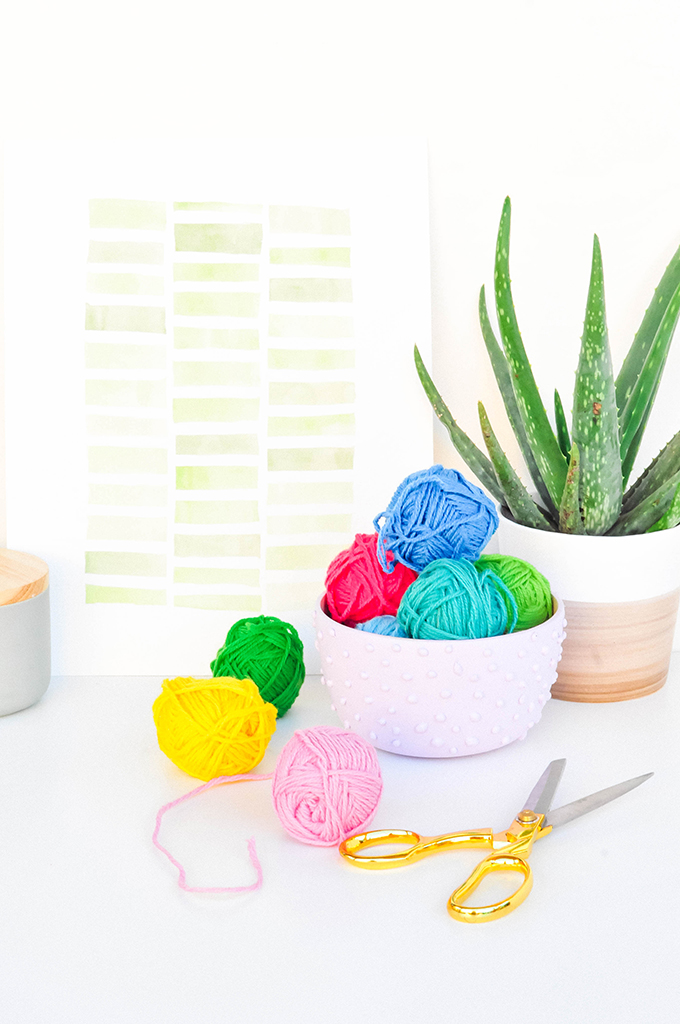 Sooo I'm a bit obsessed with pastels. Evidence here, here, and here. And I'm also obsessed with small containers. (Isn't that a thing to be obsessed with? I thought so too.) I'm always looking for little bowls and containers to hold all of my knick-knacks and had a small bowl that was just sitting and waiting and begging to be made over. So I changed things up and voila! A DIY textured bowl that you can make in an hour!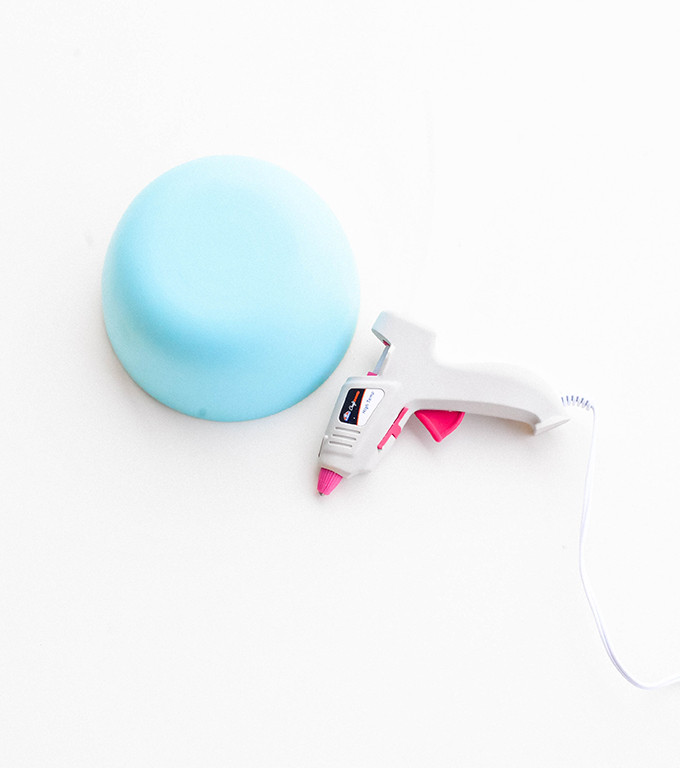 Make your own DIY textured bowl
wood or plastic bowl

hot glue gun and sticks
spray paint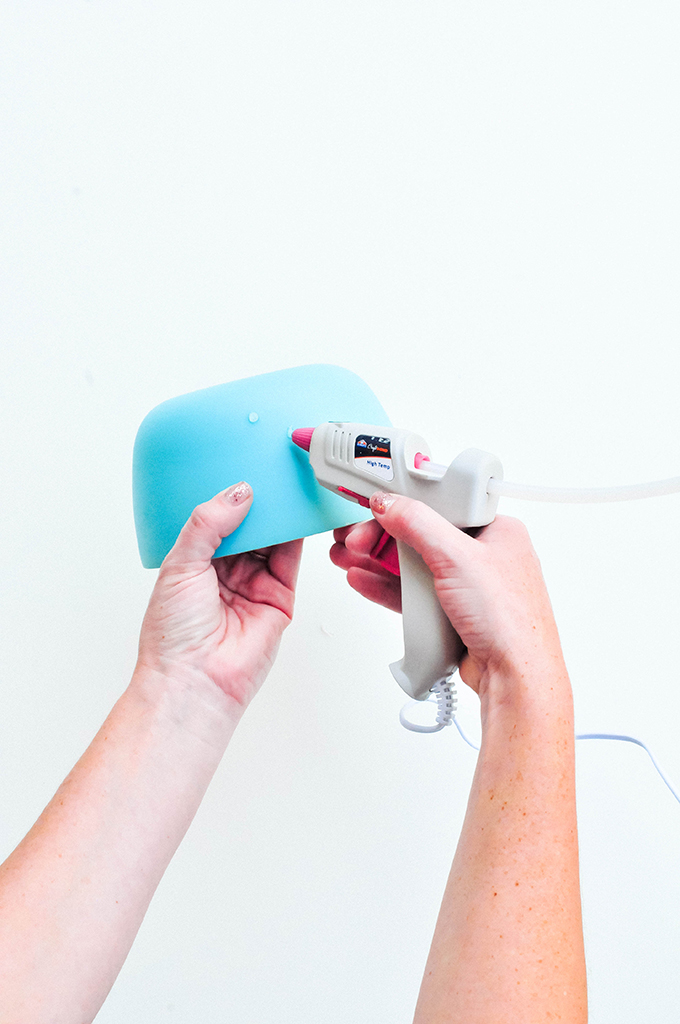 Start by adding small dots of hot glue in random fashion all over the bowl.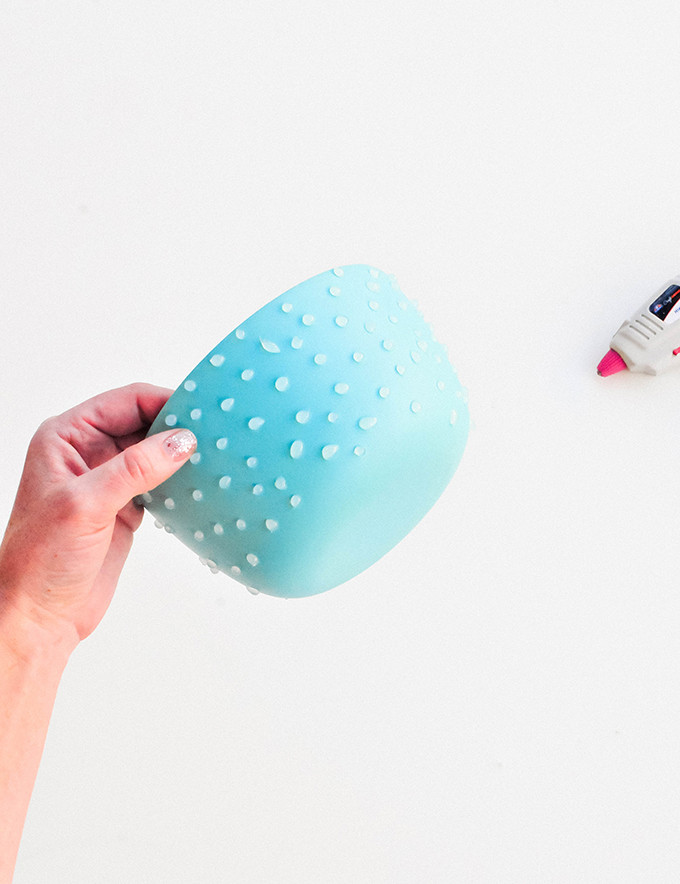 The trick is to pull straight up from the hot glue dot before it dries. If the hot glue leaves a small web, it will peel right off once the dot has set.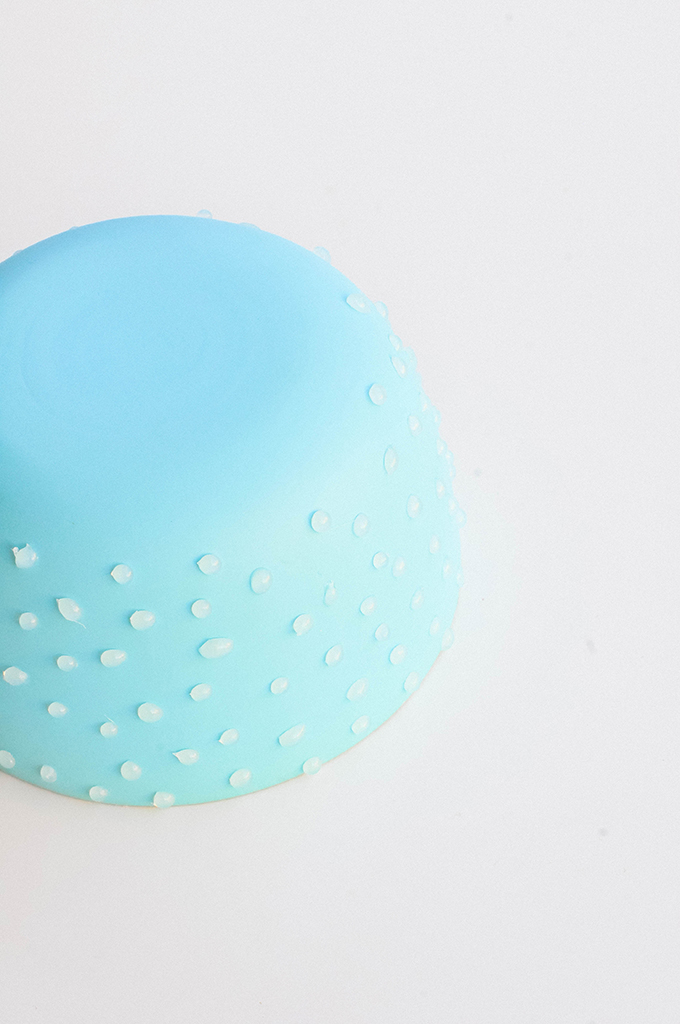 Cover the entire bowl with glue dots and allow them to set up completely. Go around the bowl and peel away any excess glue.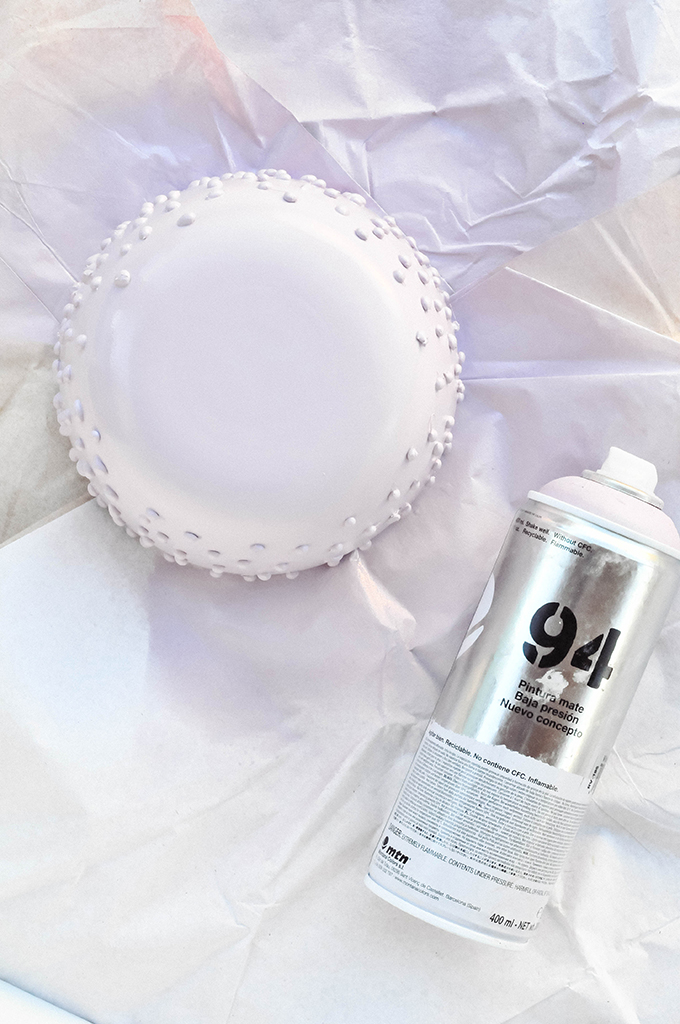 Time to spray! Give the bowl a coat or two and let dry.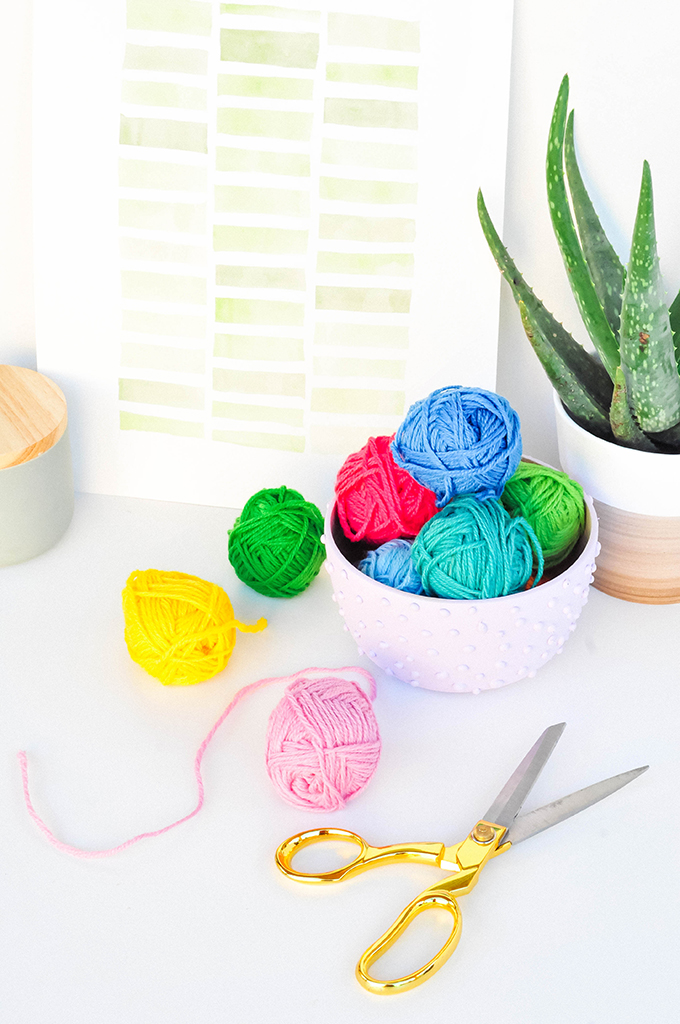 Then fill the bowl up with all sorts of things! I'm on a knitting kick and have a rainbow of yarn just waiting to be made up into something beautiful. And I have to say it looks cute in the bowl!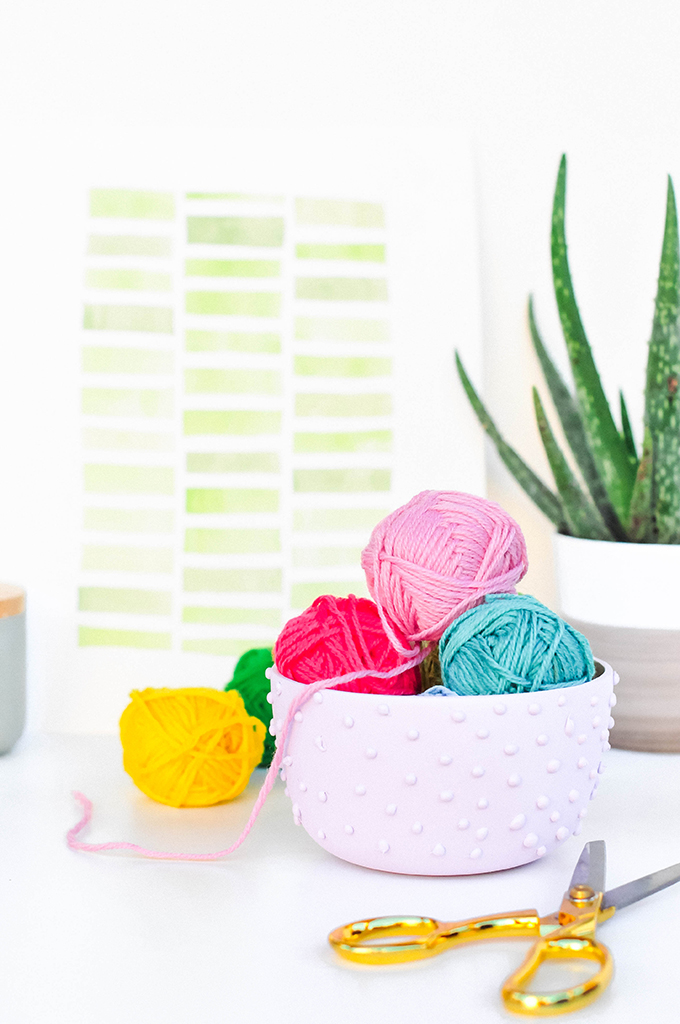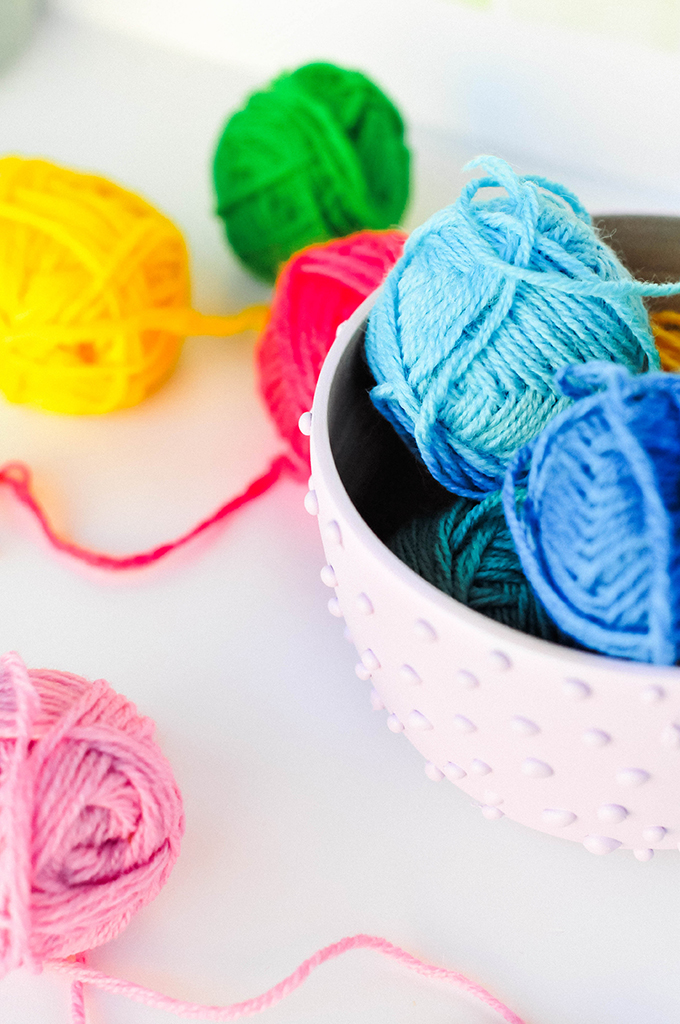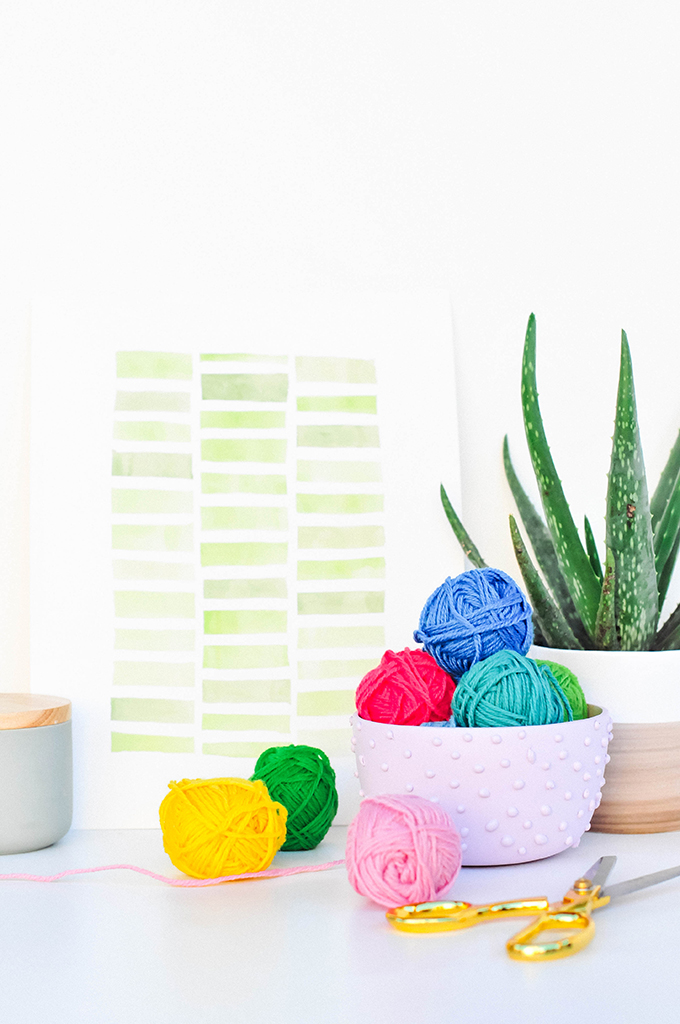 You could use this technique to make all sorts of designs and even words! Thinking back, I should have written out the word "knits" in the hot glue before painting. You live, you learn! I'm really happy with the dot texture though. I'm just searching for things to texturize with the hot glue now!
Hey! If you want to keep up some sneak peeks of projects in the works, follow along over on Instagram at @theproperblog! Lots of goodness that doesn't always show up here!
photography \\ Lexy Ward
Liked this? Check these out!