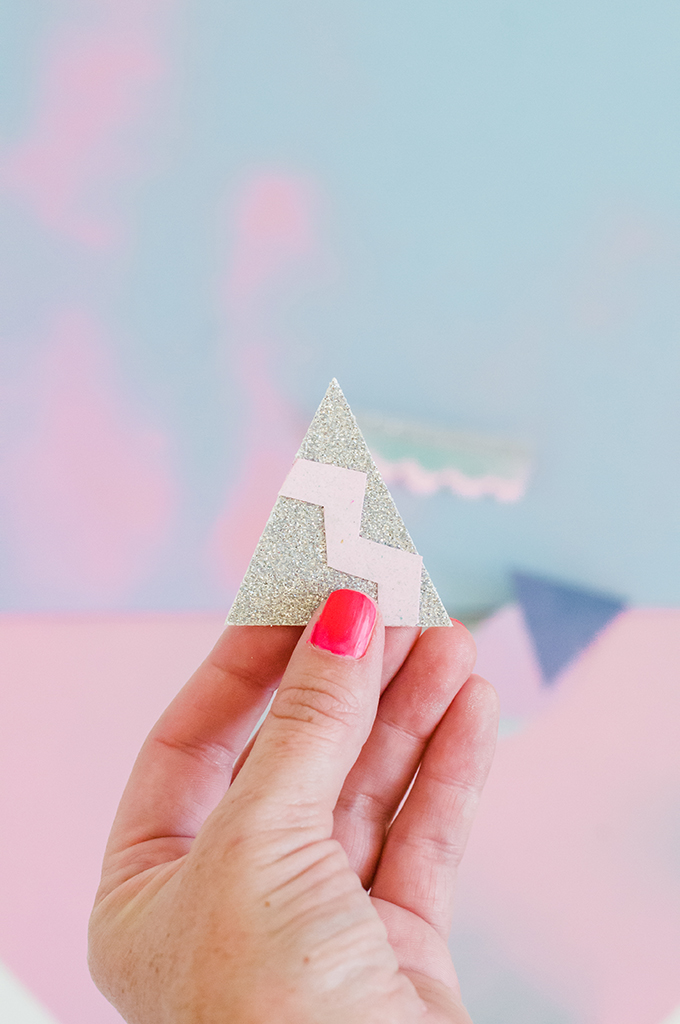 I don't know what is going on with me lately, but I have been really into a pastel color scheme. It might have started when I picked up these paints a few months ago? I can't be sure, but it's become an illness. A pastel-ness! But it's okay, because two things. 1) It's pretty. and 2) It's so pretty. I've also been remembering my grade-school crafts and reviving those skills. After creating this watercolor backpack, the next on my crafting hit-list was some paper goodness. These DIY paper brooches are straight outta my childhood – although they are a bit lovelier than what my 4th grade hands made. Do you remember making these for your friends in elementary school? They graced all my sweaters and I even wore some on my wrist. Maybe I was ahead of my time. Or it might have something to do with the fact that I made most of my accessories because I thought I was a magician. Anywho! Let's get started, shall we?!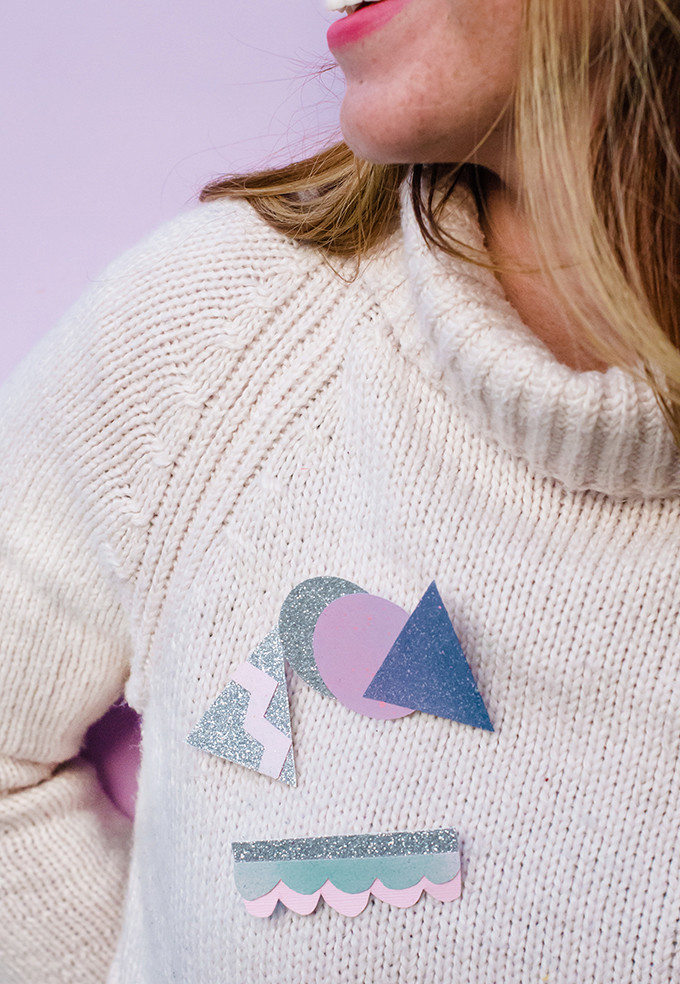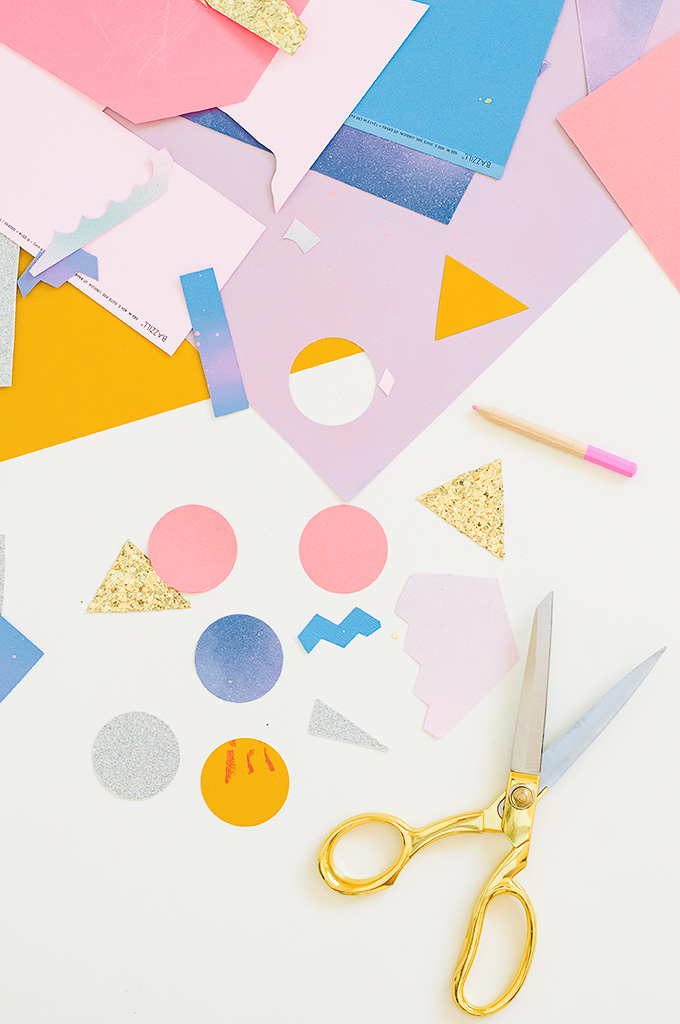 Materials Needed:
assorted cardstock
glue (I used a glue dot runner
paper punch
scissors
paint
mini wood chips (balsa or pine)
brooch pins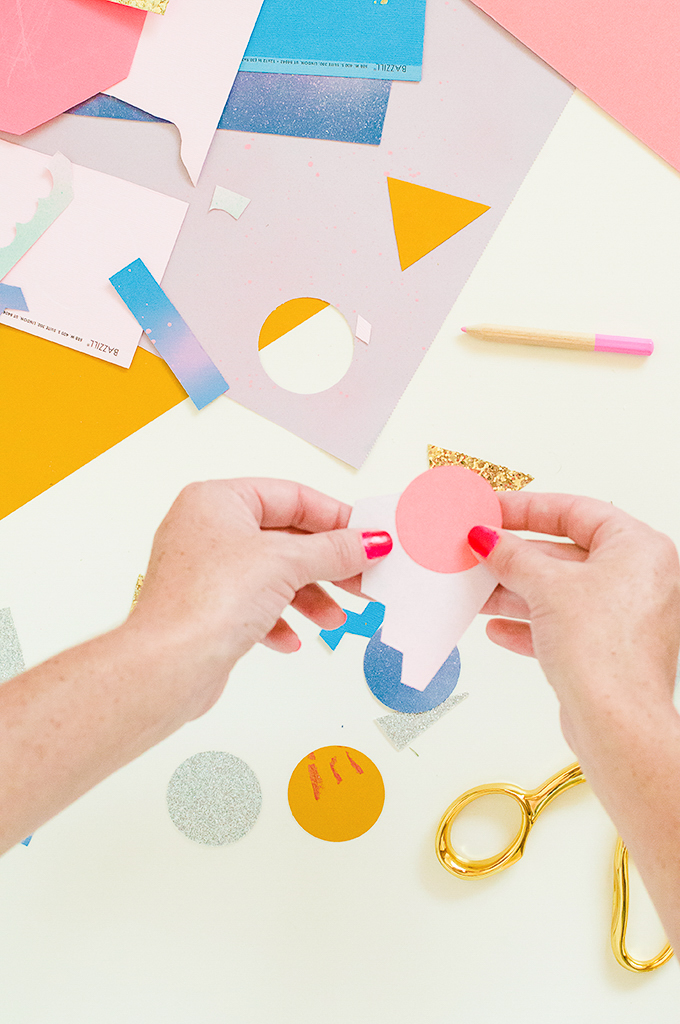 Start by cutting out a bunch of random shapes from your paper. Add texture by using glittered paper in gold and silver. I also spray painted a few pieces of the paper in contrasting colors before cutting out my shapes.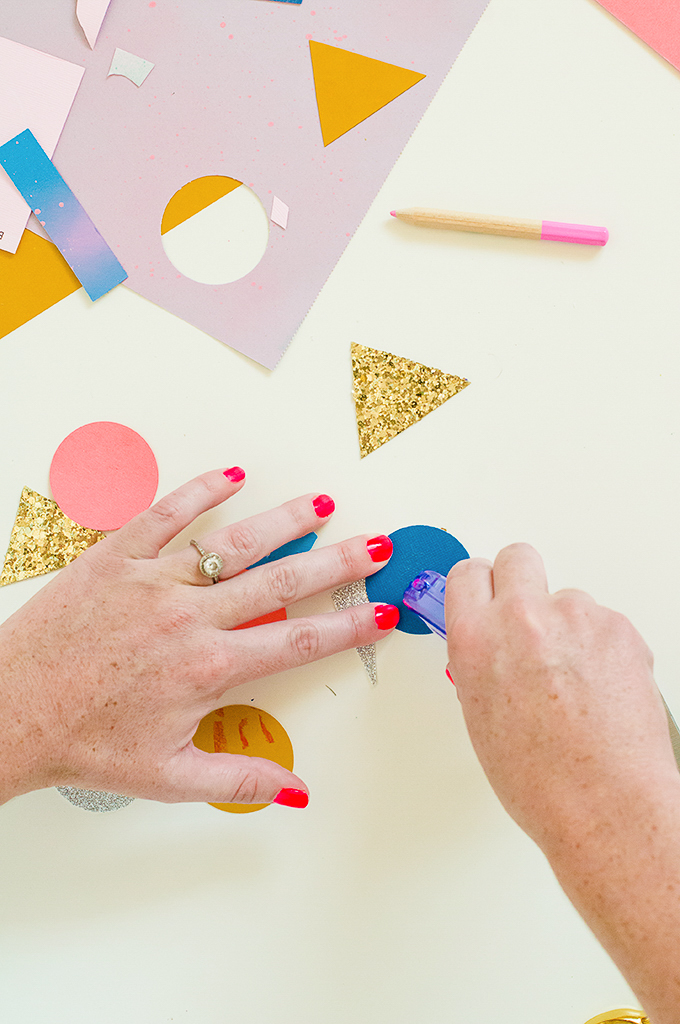 Make a few mockups of shapes to combine and then assemble them by using a little glue. To keep the mess minimal (and also cut down on wait time so I could wear these baller brooches), I used a glue dot runner.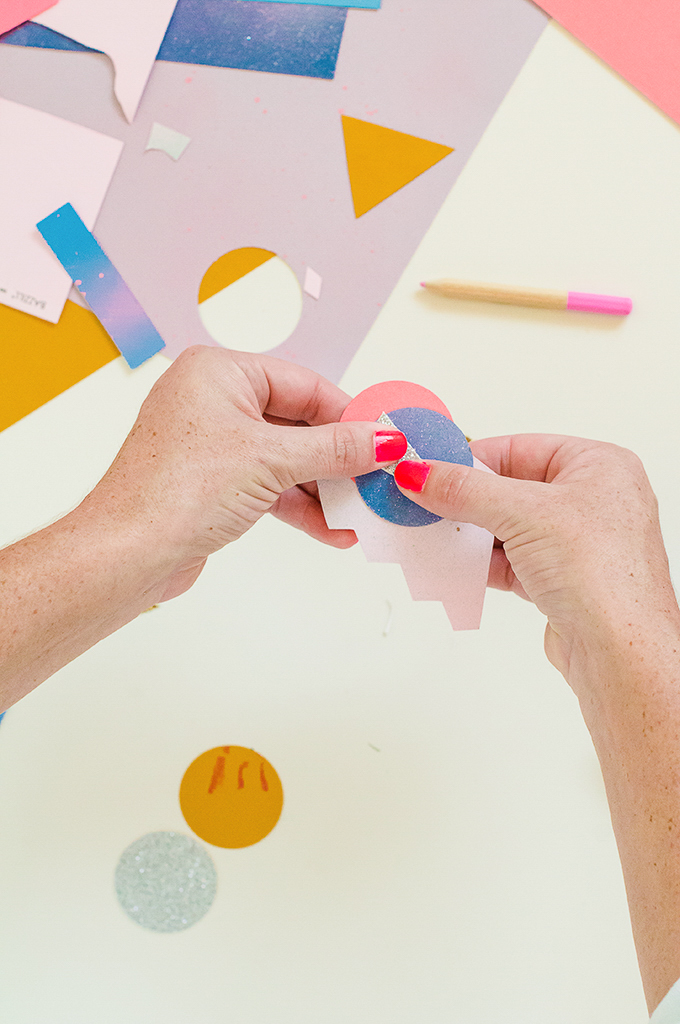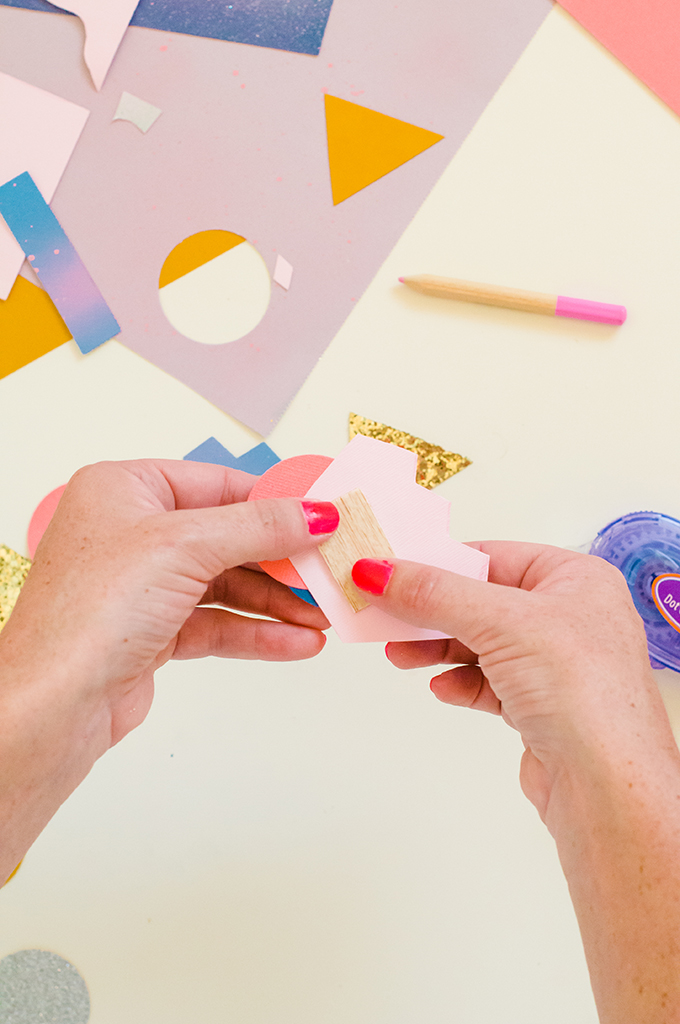 To make them sturdier, attach a piece of wood to the back of each brooch. Balsa or pine work great! Just be sure to use a really thin wood so it doesn't weigh down the pin while you're wearing it!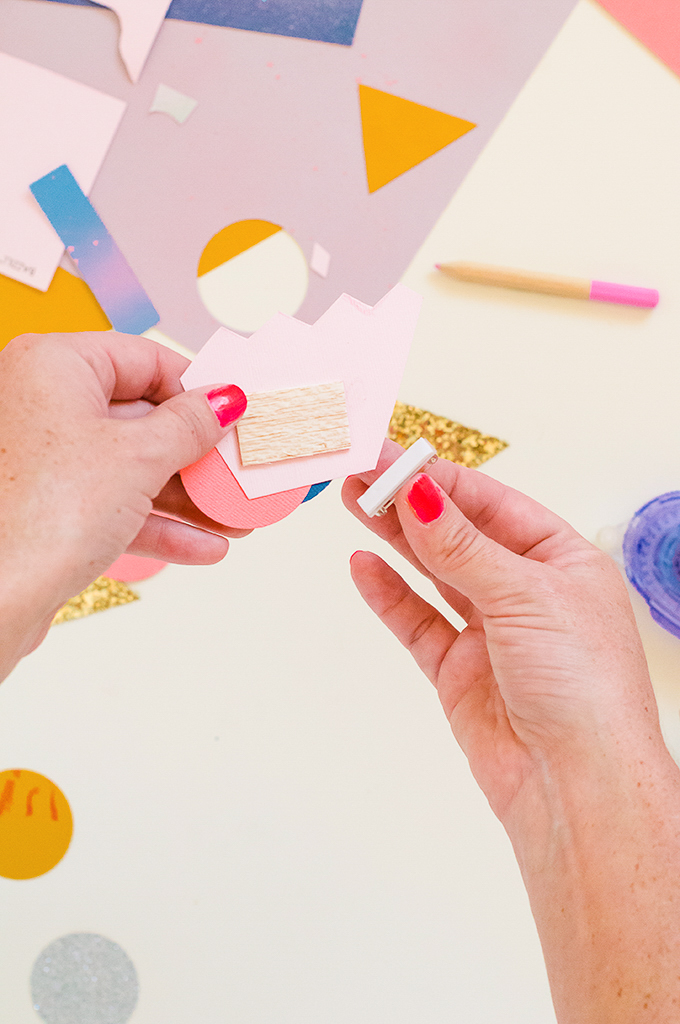 Lastly, attach the pin to the wood. These brooch pins are from Michaels and have a sticky back so I just peeled the sticker cover away and stuck that sucker to the wood!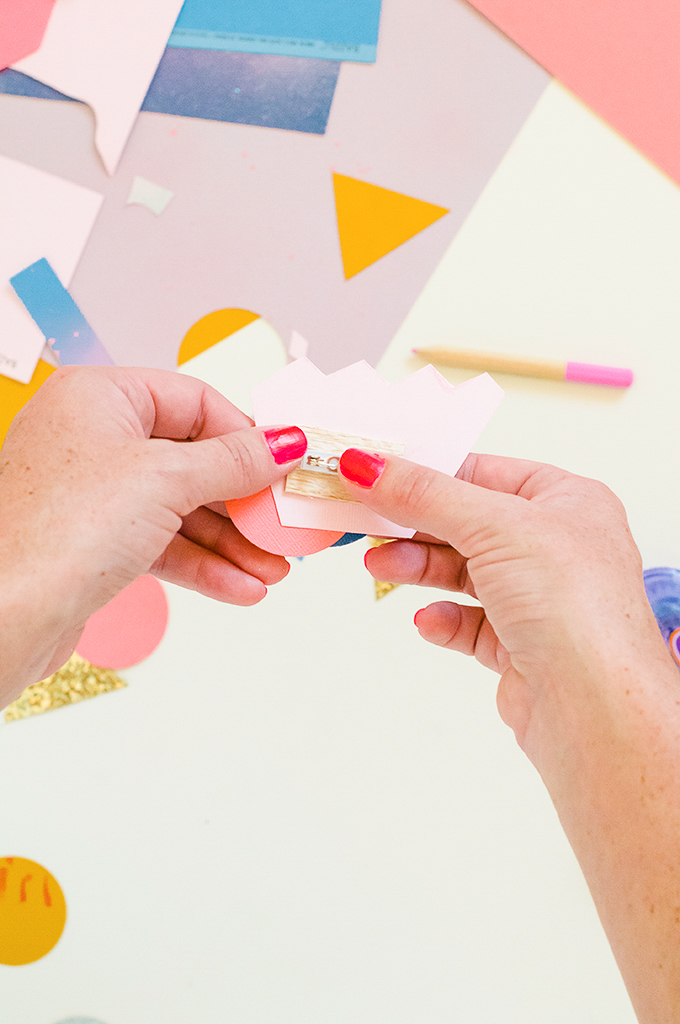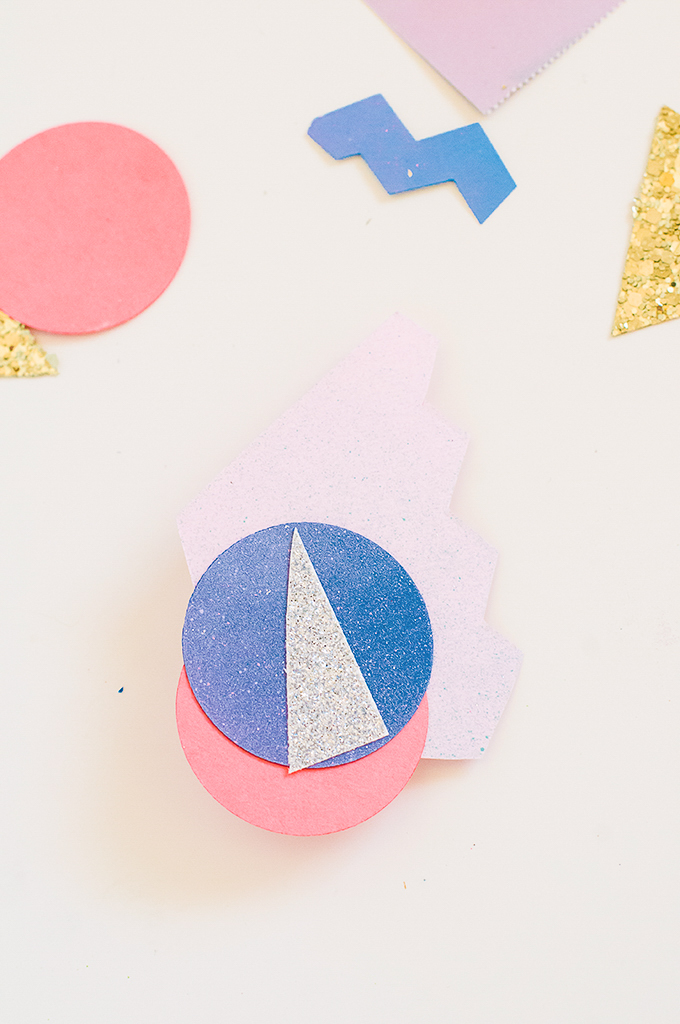 And blam. Put that guy on your sweater, STAT.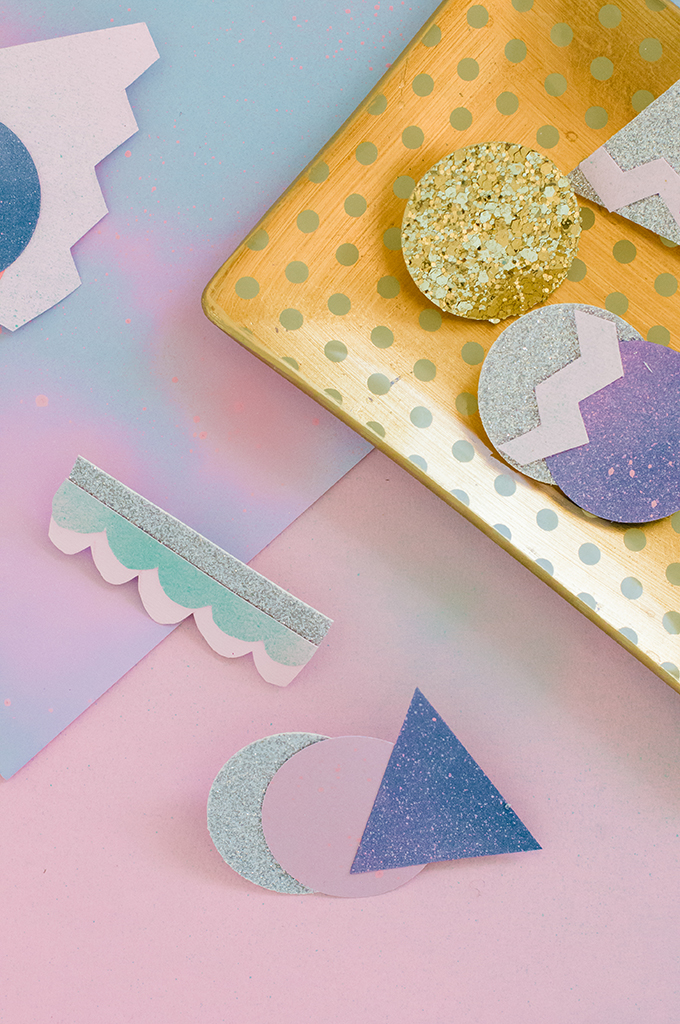 Have fun with your assorted shapes. Triangles, circles, squigglies, galore!
They look so good on those backpacks. I'd like to travel back in time to give a backpack brooch to each of my pals. Speaking of backpack brooches, check out these crochet cuties from Studio DIY!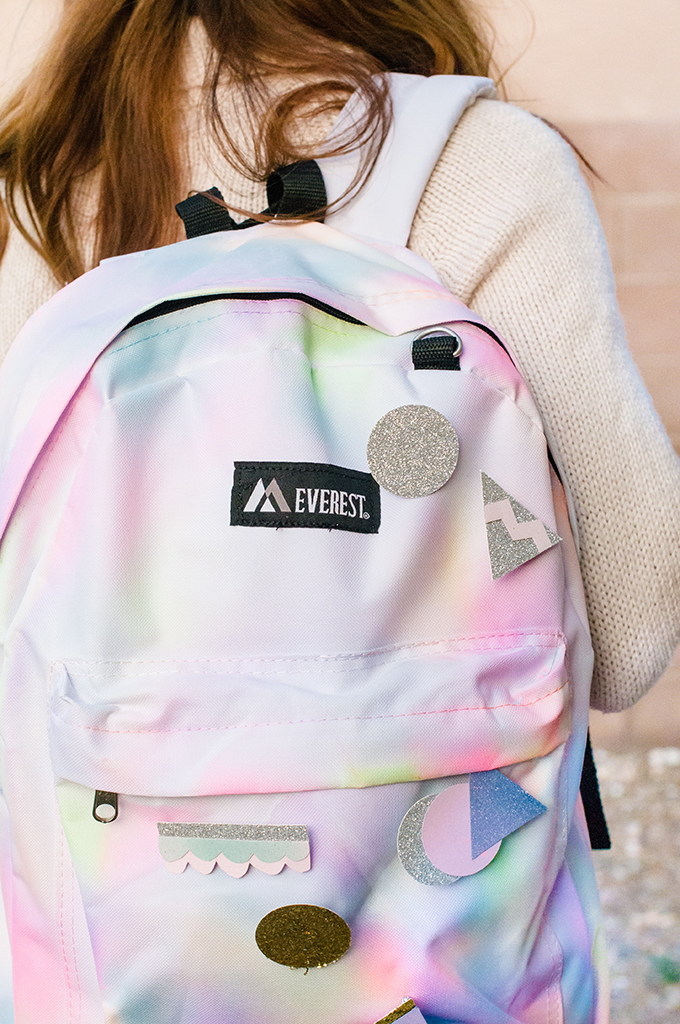 I'm ready to go back to school! I will try my best to save this backpack for Vita-girl, but I can't make any promises. See how to make your own here!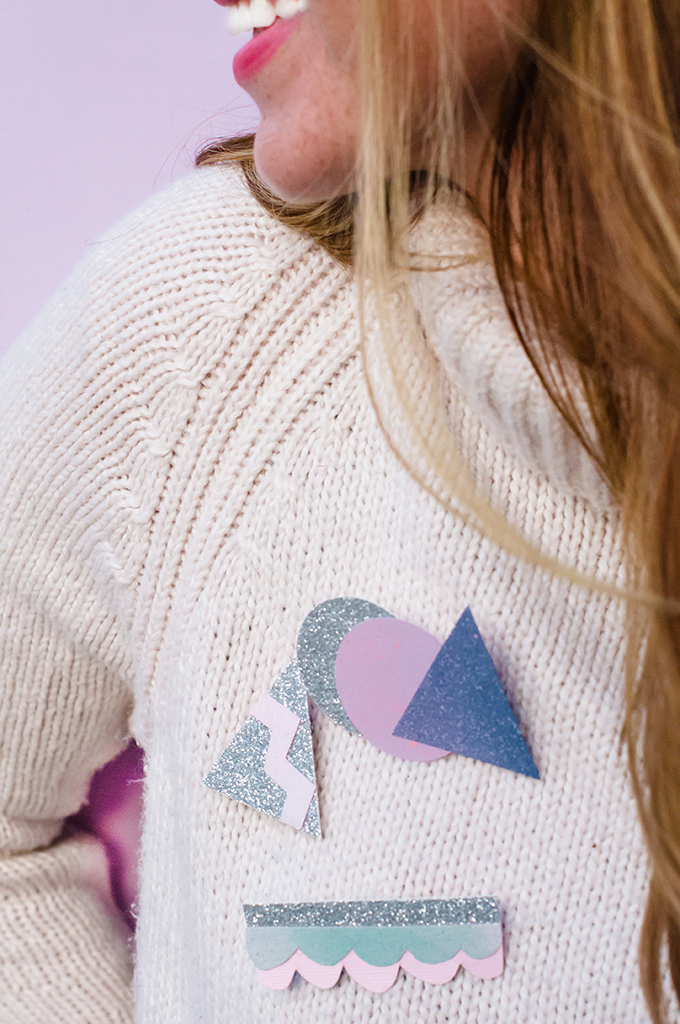 Are you as obsessed as I am? Please. I am begging for reasons to make more.  Say the word and I'll send you one. In the meantime, you can totally make your own! What other grade school crafts do you remember working on?
concept, design, & styling \\ Lexy Ward