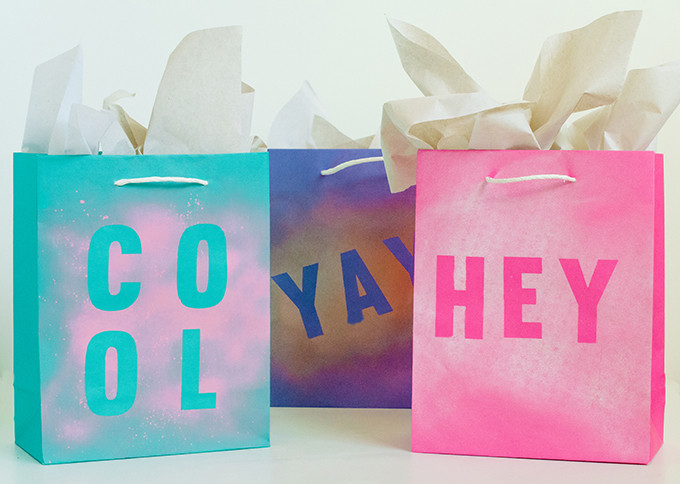 I LOVE gifts. I do! All kinds! All sizes! All prices! Am I a commercial? Probably. So buy me something already! 😉 I'm half-joking. We've been attending a lot of birthday parties lately, and I believe that half the fun of gift-giving is in the packaging. And these DIY stenciled gift bags are a quick way make any kind of plain bag a fun one. The "C-O-O-L" one? Kind of my fave.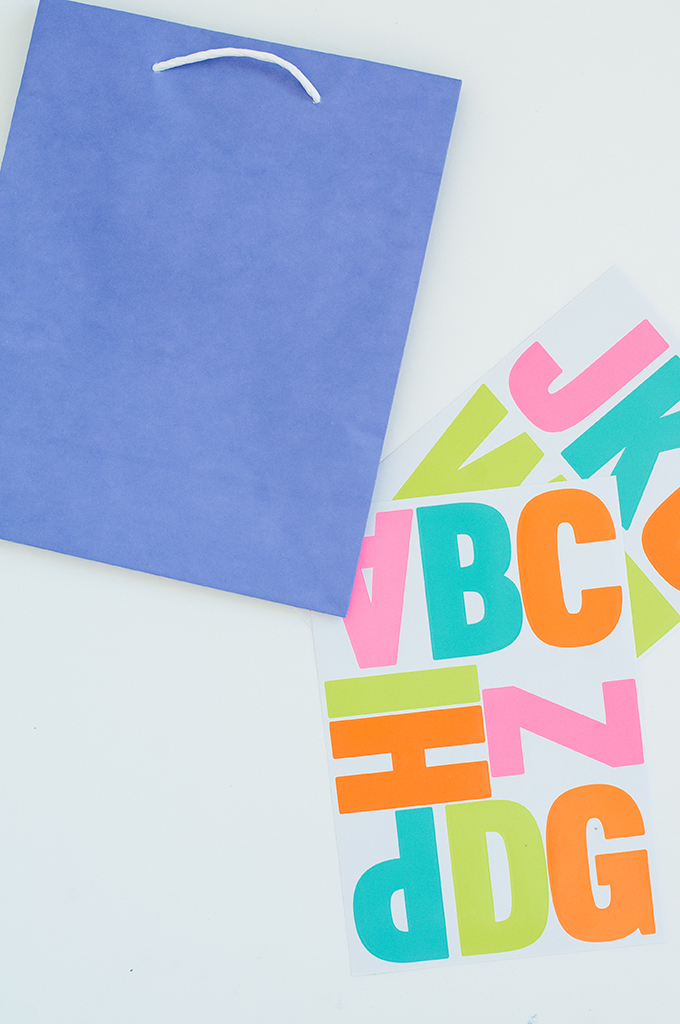 Make your own diy stenciled gift bags
Simply form words using your stickers. Keep it short and sweet! Gently press the stickers to the bag until they are just attached. You want to be able to peel them away without tearing the bag!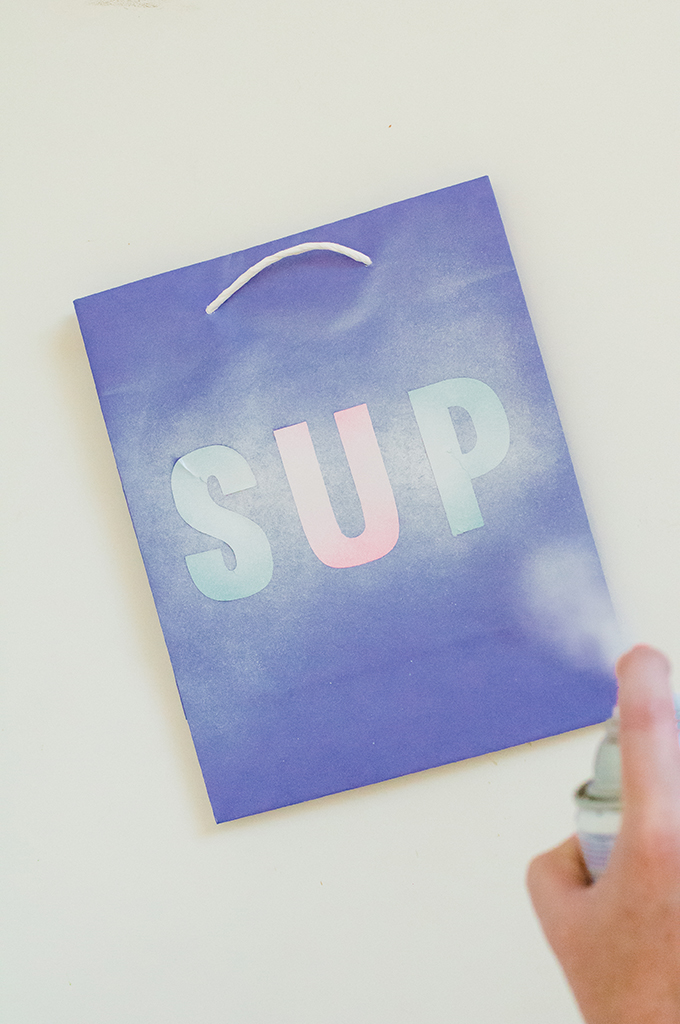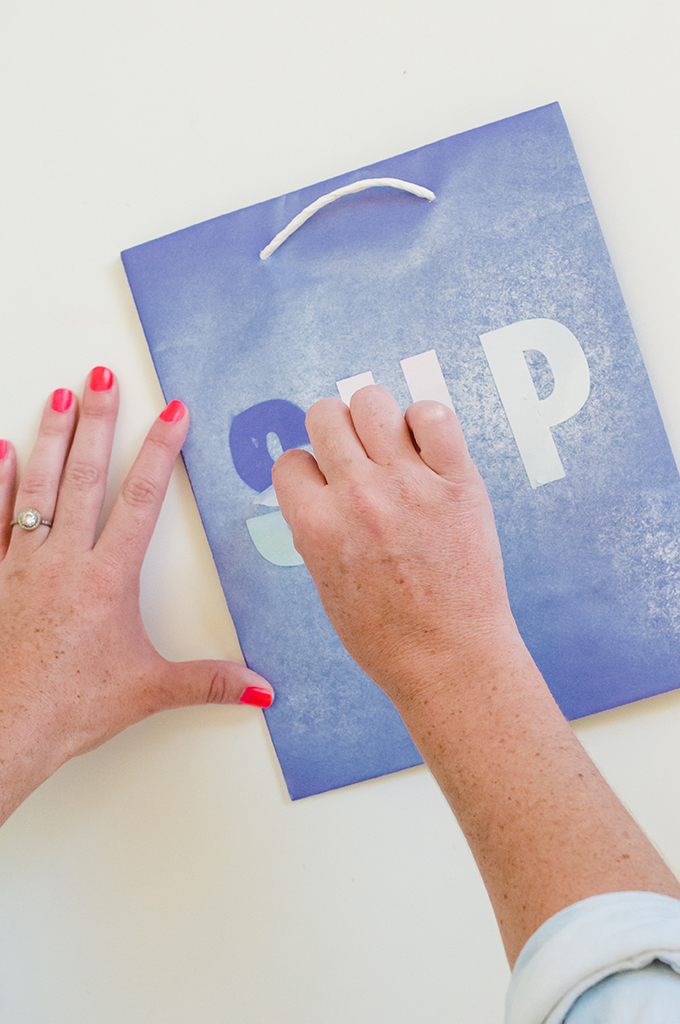 Pick a color of spray paint (or mix a few together!) and paint over your letters. Quickly peel your sticker  letters away to reveal your baller phrases!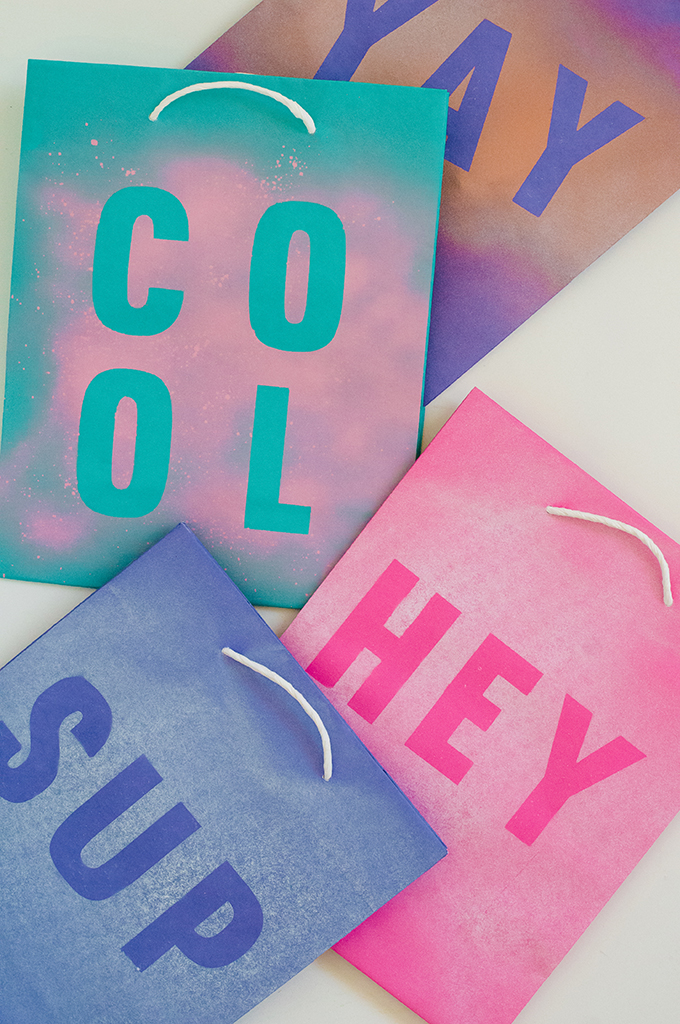 I've just formed a vast collection of wordy bags that I plan to pull out at all the future celebrations. 'Sup?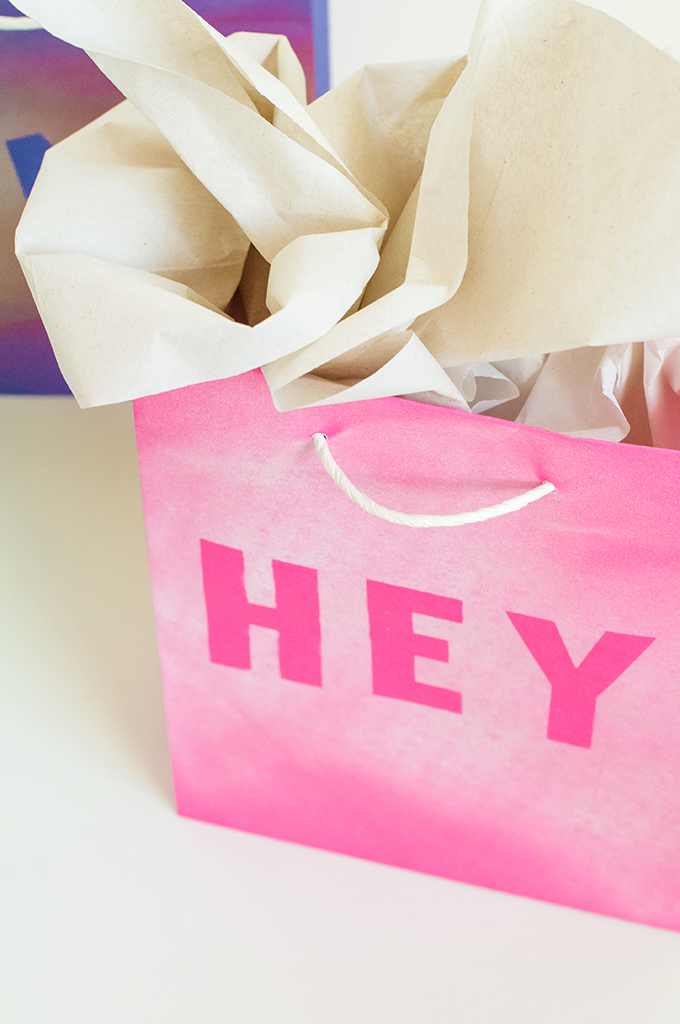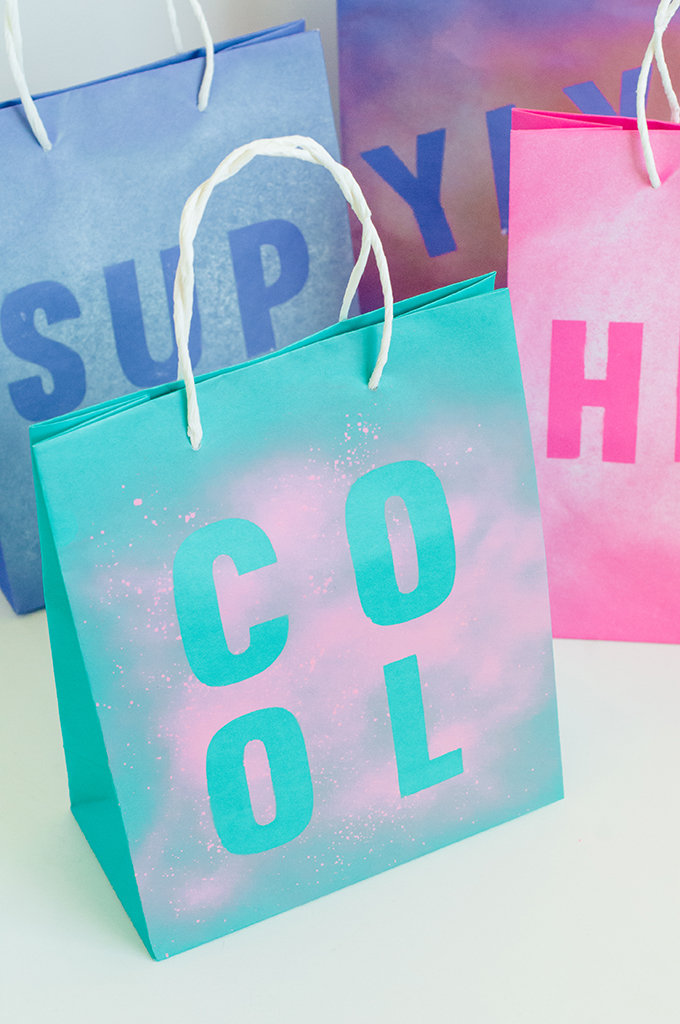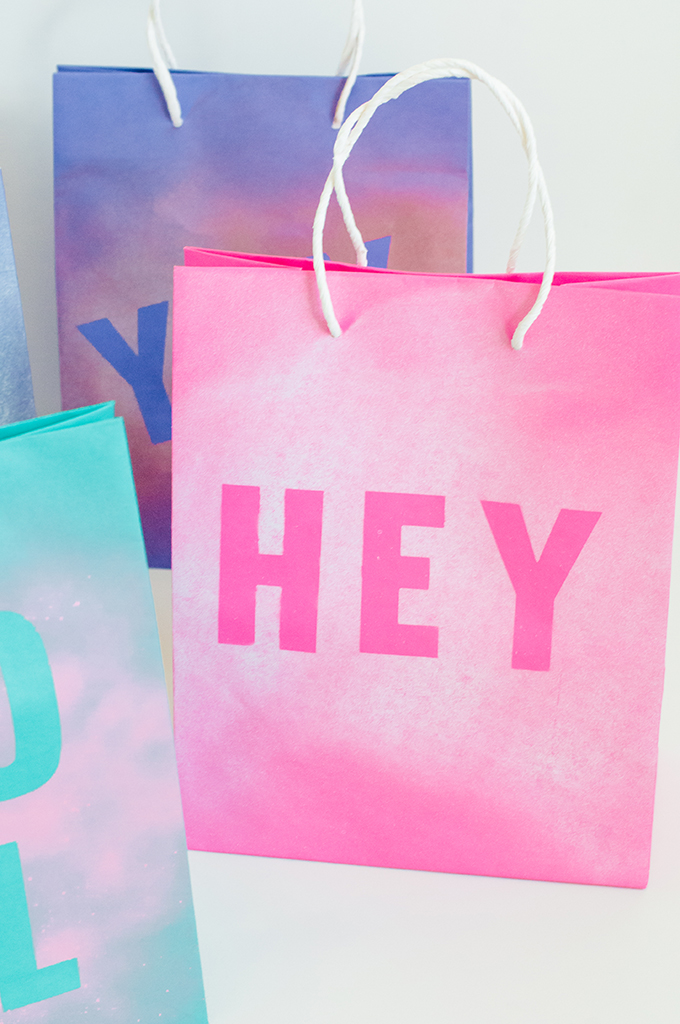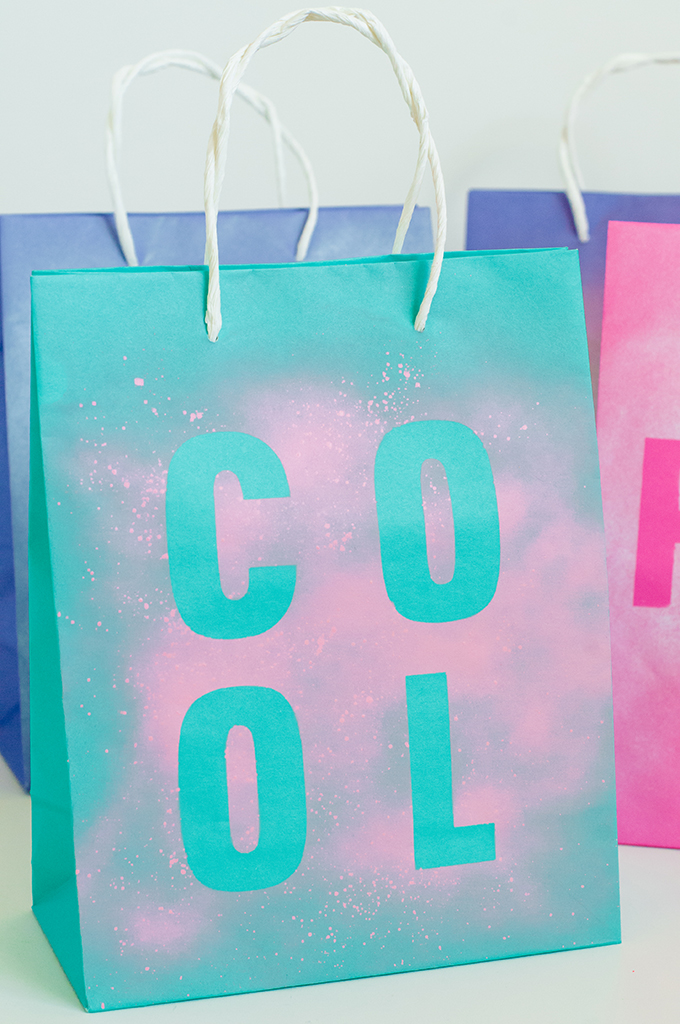 Isn't this one your fave? It might be the paint splatters.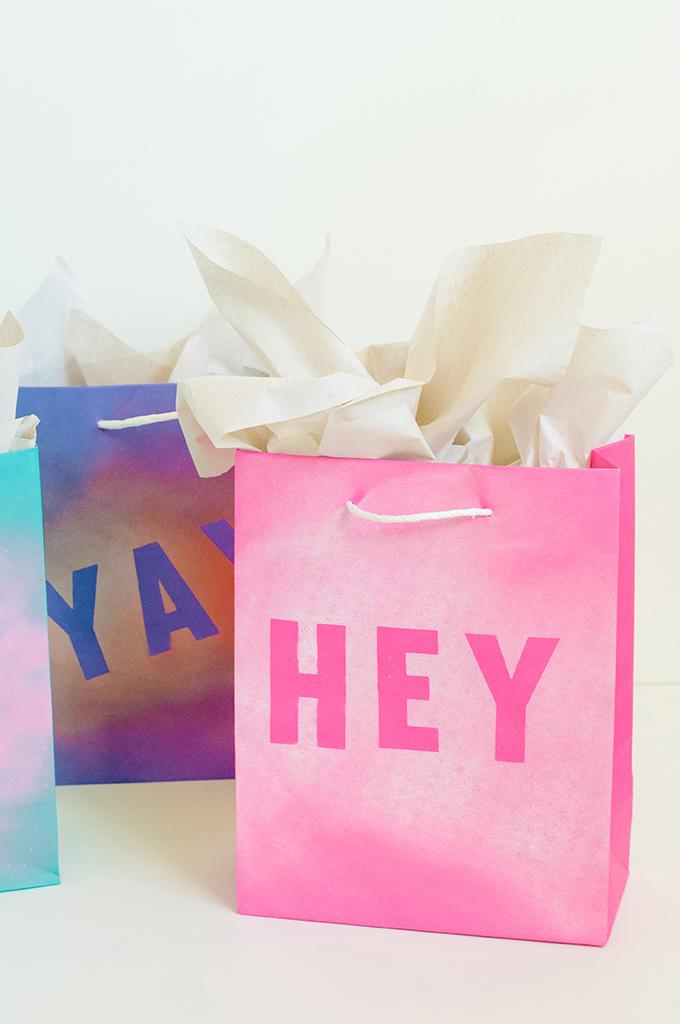 And then, you know, I stuff each bag with the tissue that I stole from IKEA. They just have the best tissue and it's sitting at the checkout stand in piles just staring at me. It's begging to be taken! Somebody help me. Is there a support group? IKEA Tissue Addicts Anonymous? Currently searching for my local chapter.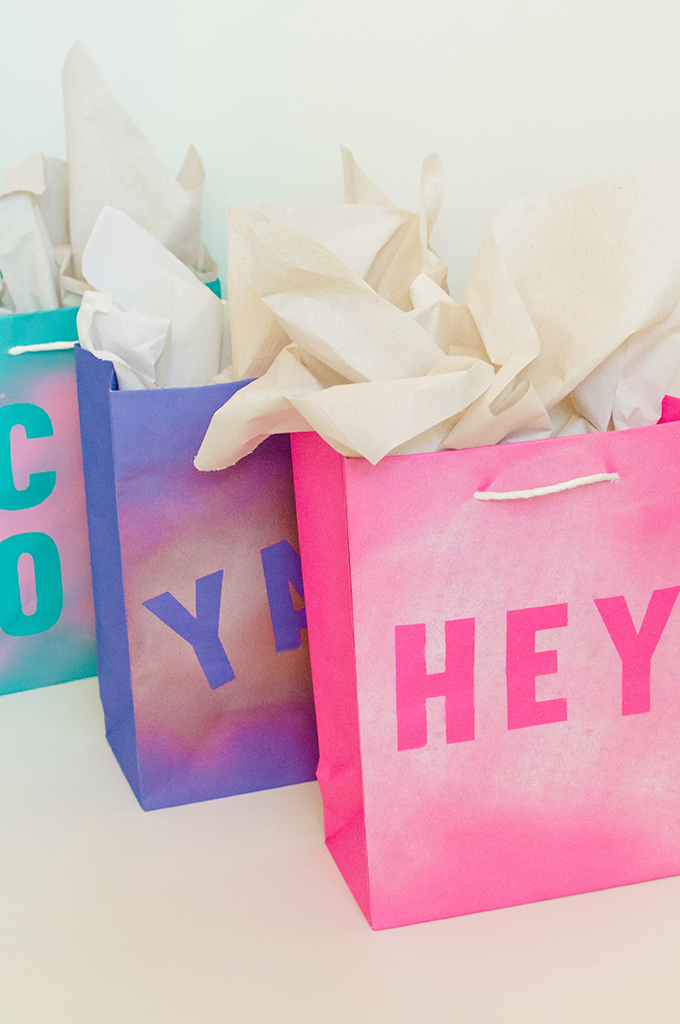 What do you think? Are these the kind of bags you could see yourself wrapping a present in? Or maybe just painting up a handful to look at and declare that it's "art"? Me too.
Into more gift wrap ideas? Check out this cactus pom pom gift wrap!
photography & styling \\ Lexy Ward